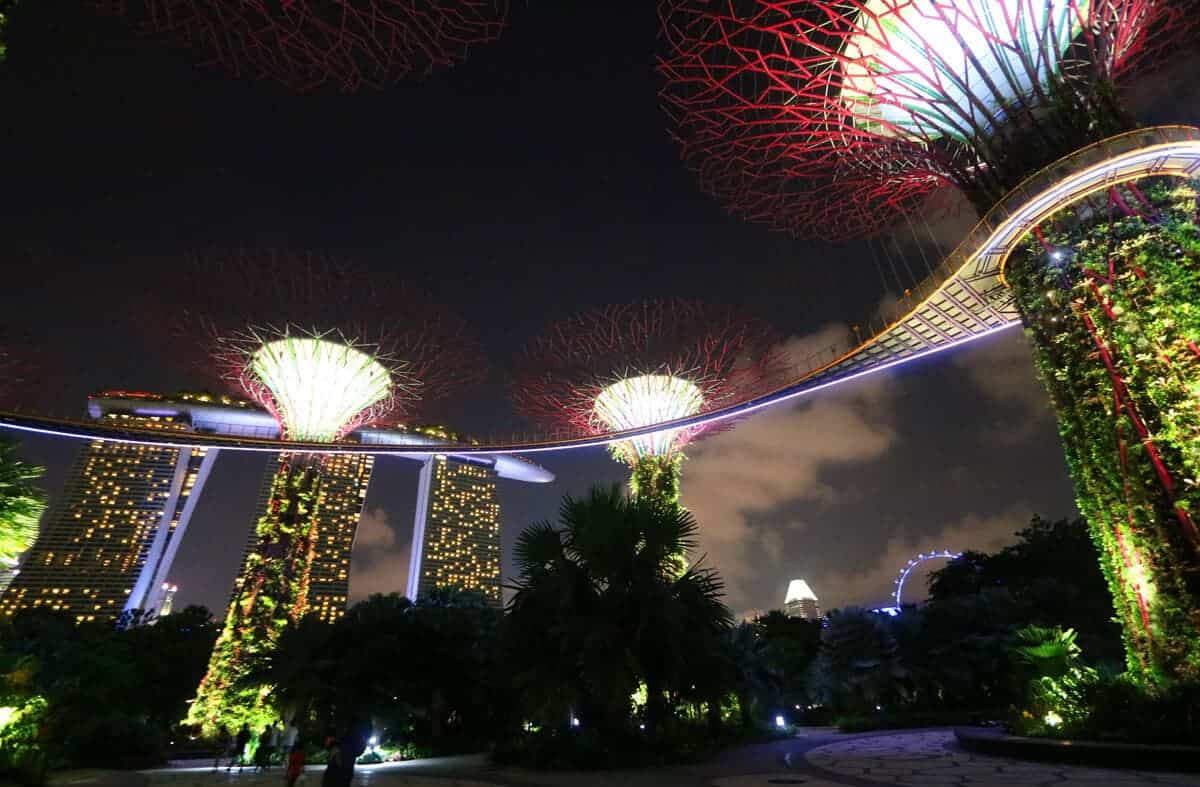 Why you should visit Singapore at least once in your life
My first time in Singapore was back in 2001. It didn't make a great impression on me. I thought it was bland, featureless, and commercial. People were well dressed, everything was clean and organized. I met up with a friend of mine who had university friends in Singapore. We spent a few days with them and went out for drinks and fancy dinners, sitting outside looking at the stars and the lights of Singapore's skyscrapers. During the day I went sightseeing on my own while he went shopping with his friends (it's what a lot of Singaporeans seem to do). I remember the highlight being the zoo.
This time I came with Lissette. Singapore marked the end of a 5 week overland trip that we had started in Chiang Mai.
Arriving in Singapore you can't help but be impressed. If you've travelled through South East Asia and just arrived in Singapore you'd think you'd just arrived on another planet. Streets are clean and lined with trees and flowers. Modern, futuristic highrises gleam with reflections of metal and glass.
---
---
We checked in to the Hotel G. $125/night. It was the best deal I had been able to find. The room was small and brought back memories of Japan. We went downstairs for dinner. A trendy Bistro packed with young beautiful people, a mix of nationalities. It's what I remembered of Singapore. Everyone was dressed up and sipping on cocktails or wine and eating stuff like fois gras, snails ("Burgundy Snails", yours for $19!) and beef tartare (but not any beef tartare, this was "Beef Tartare a la Montmarte" for $28). We did a rare splurge – got the lamb shank ($32) and Lissette the salmon (but not any salmon, this was "Scottish Salmon", also for $32). We had a French Medoc wine listed at $45.
By the time we walked out after coffee and dessert we had spent over $200.
---
---
Being in Singapore brought back pangs of nostalgia for me. In the old days I used to do a lot of foreign exchange and would often get up in the middle of the night to talk to Paul at Scotiabank's Singapore office. He was a typical expat you see in Singapore – young, highly educated, probably single and/or gay. They come to Singapore, make a lot of money and spend a lot of money. They have a good time. Singapore is that kind of place. Last time I had come here back in 2001 I was in the same category. I had a good job and I probably spent more than I needed to. This time, coming back as a retired travellers, Singapore reminded me what it was like to be young, beautiful, and with your whole future in front of you. It was also a reminder that I'm on the downward slope of my life.
That sounds depressing when I re-read it. But Singapore is one of those places where you feel on the outside looking in. It's a very industrious, dynamic, young-orientated place where streets are empty during working hours – to suddenly wake up during lunch hour and after 5 pm. I sometimes felt like I was playing hooky from work walking the streets during the day. I think the only other place that I felt that as much was Tokyo.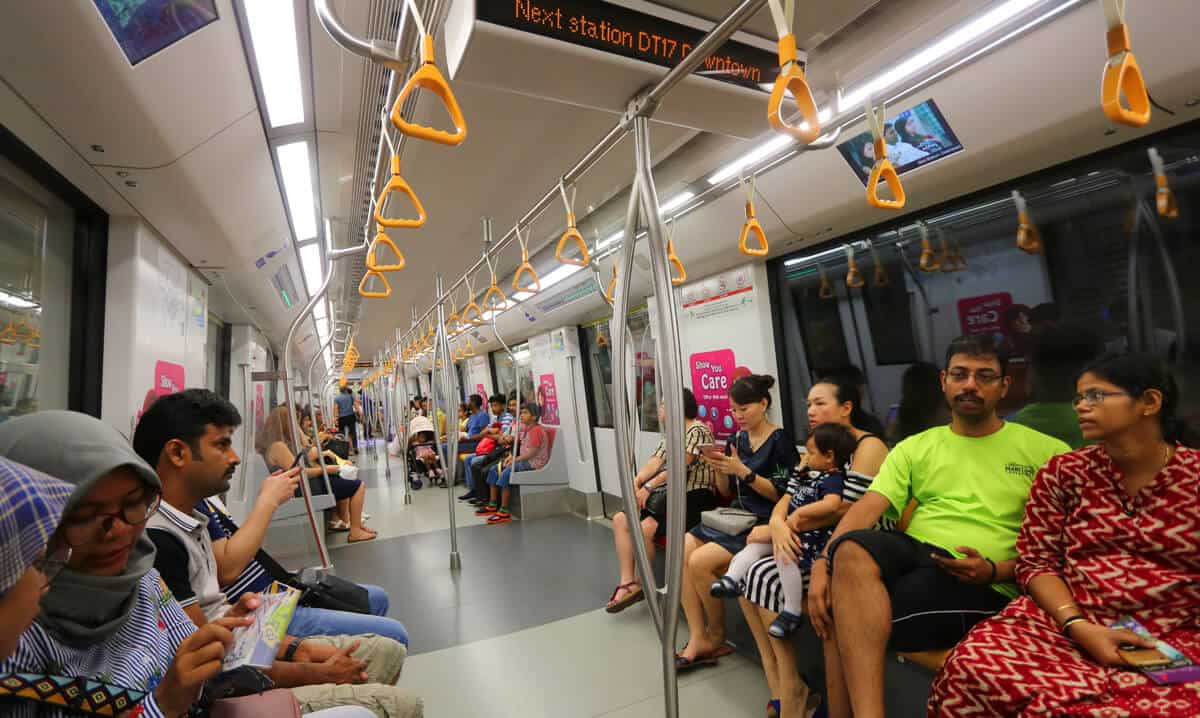 The essence of Singapore hasn't changed. It's still bland, featureless, and commercial. But more than ever the city is booming. The skyline is unrecognizable from my last visit in 2001 and there are cranes everywhere signalling new construction. And where in the past the construction was geared towards business investment, today it is also geared towards tourism. All of Singapore's highlights are man made.
The highlight these days is the huge Gardens by the Bay nature park (built in 2012). It's what every visitor to Singapore comes to see. You'll see the Supertree Grove, a couple of conservatories (which reminded me of the Biodome in Montreal), and vast gardens. Right next to Gardens by the Bay is the Marina Bay Sands Resort which holds a luxury hotel (2,561 rooms!), the highest infinity pool in the world, and all of the world's high end shops (spelled "shoppes", because shops like Chanel, Cartier, Prada and Ralph Loren deserve their own spelling).
Everything is super expensive and super exclusive. It makes the ordinary person feel like a pleb. I looked up the cost of a room at the Marina Bay and the cheapest I could come up with was $500/night (have a look at that link every once in a while. You'll sometimes see discounts). Even when I was making big bucks I would have never paid that much for a hotel room.
---
---
Below: Gardens by the Bay and the Marina Bay Sands Resort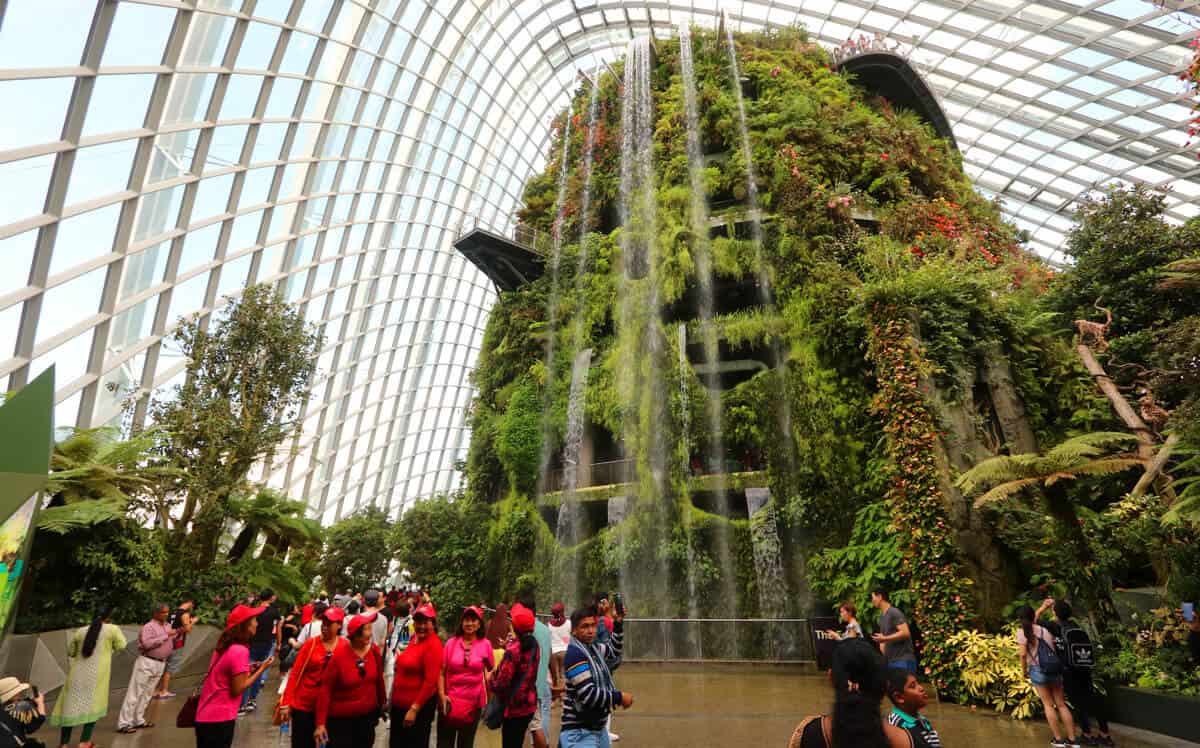 ---
---
---
Organized Tours
I recommend the Hop On Hop Off Bus as an introduction to the city. For a more intensive tour, I'd recommend this 3.5 hour City Tour. A few more interesting tours:
---

So why do you have to visit Singapore? It's the perfect utopian city. If you had to plan a city you probably couldn't beat Singapore. Wide clean streets, pavements lined with bushes, trees and flowers, an incredible metro system. No wires hanging everywhere, no tacky neon signs. A multicultural society with 4 official languages all living together free of crime. And there's no doubt – everything that they've spent on Gardens by the Bay (and every other tourist/nature site) in Singapore is top notch and spectacular. Staring up at those Supertrees you really do feel that you've landed on another planet.
My ex-boss Tony put it all in perspective:
"In 1965, the year before I went off to Rhodes University (I was 18) , Singapore, which was then part of the Malaysian Federation, separated and broke away from the Malaysian federation. It was a rather acrimonious separation with Malaya blockading the island of Singapore etc. Anyway in the schools (yes, in Africa!) we all had fund drives to raise money for poor Singapore. It was basically a 3rdworld city at the time. Today it's in the top 5 highest per capita economies in the world!"
Yes, Singapore is all man-made. And it's incredibly commercial and incredibly expensive. But you can't come here and not be impressed by what Singaporeans have achieved. Singapore – in it's own, unique way – is spectacular. It has to be visited at least once in your life.
Practical Information
– Accommodation. We stayed at the Hotel G which was the best deal we could find. As I mention above, it has a very good restaurant.
– Getting to Singapore. Singapore's Changi Airport (code: SIN) is rated the best in the world and is a tourist attraction in its own right with gardens, fountains, even a swimming pool. More on all that here. We book all plane, train, bus and private transport using 12Go Asia. They're the best booking site in Asia.
Have you been to Singapore?
PS. Looking to book flights, hotels, tours, or rent a car? Have a look at our Travel Resources page.