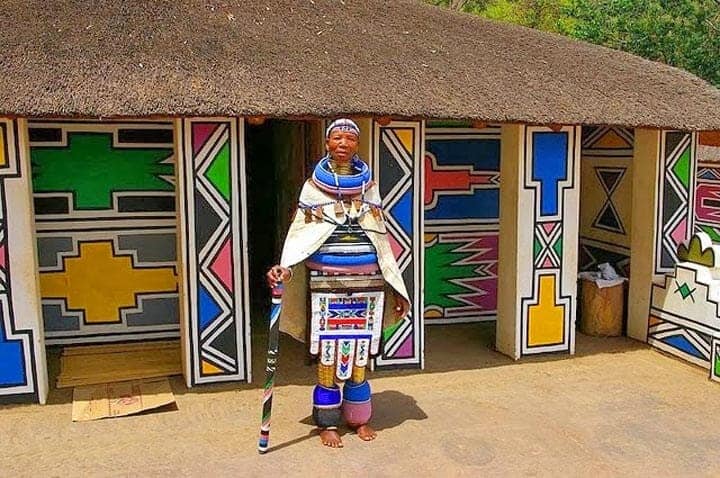 Highlights in and around Johannesburg and Pretoria
Ask most people and they'll tell you that they'd rather avoid Johannesburg if at all possible. Gauteng Province, in which both Johannesburg and Pretoria are located, is the smallest but most urban and populous province in South Africa. It is also the province that the average traveller will spent the least amount of time in. But ask anyone who's actually been there and taken the time to explore and they'll tell you that Joburg (which gets most of the bad rap) has some fascinating cultural and historical highlights that are essential to understanding South Africa's past and present. They'll also tell you that they actually had a surprisingly good time visiting both Johannesburg and Pretoria!
This post covers 'must see' highlights around Gauteng Province.
JOHANNESBURG (also known as Joburg or Jozi)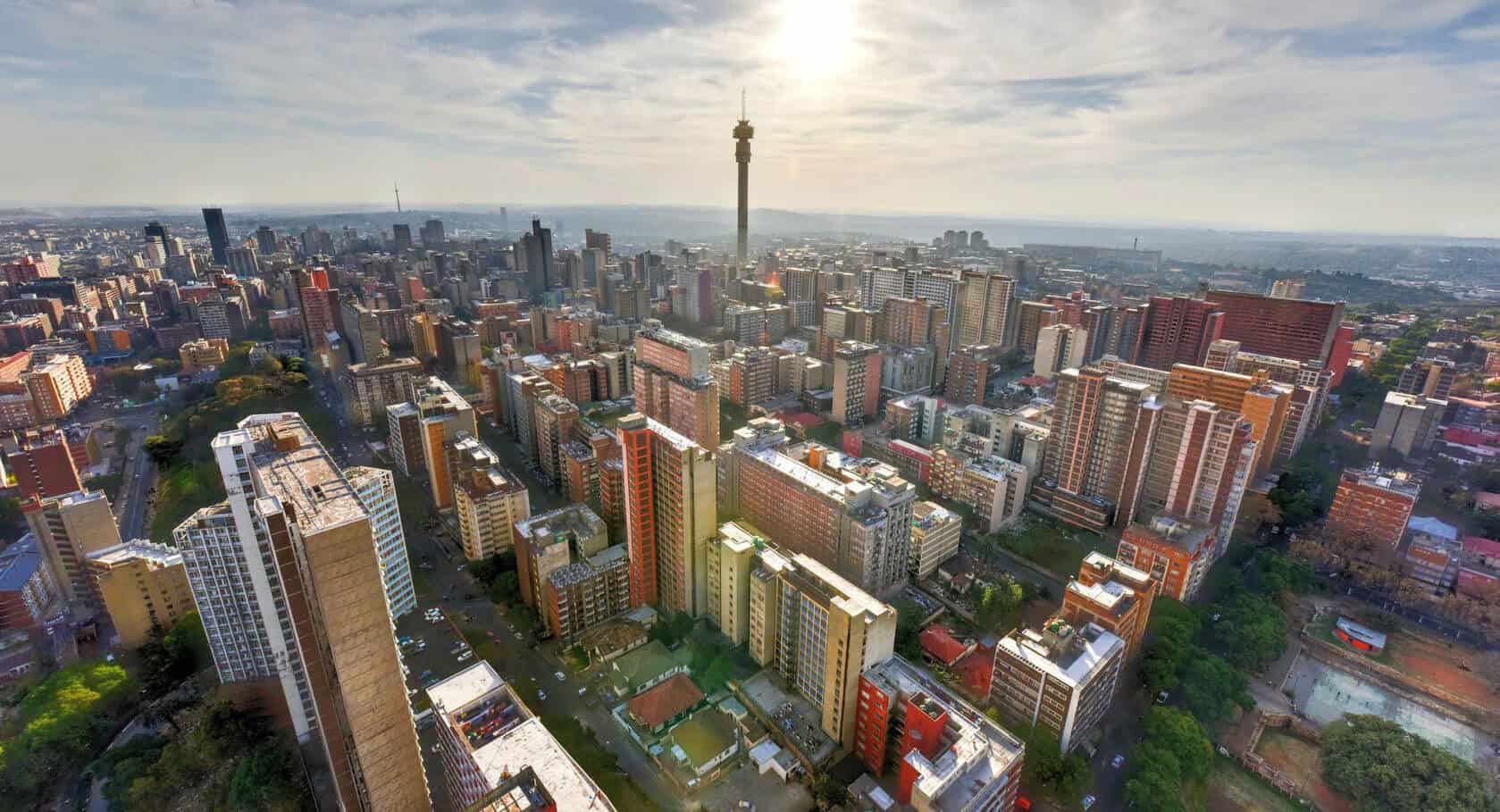 The capital of Gauteng province, it is the youngest (1886) and largest city in South Africa. Johannesburg is big, bold, brash and brazen. It is also in the midst of a huge revitalization as investments pour into the city center. You'll see a mix of architecture; gleaming skyscrapers contrasting with Indian bazaars and African traditional markets. There is an exciting blend of ethnic and cultural art and activities, all reflected in the markets, shops, bazaars, theatres and open-air arenas of the city. Johannesburg is 'the West' but it's also African to its core, a hybrid mix of everything that makes the country so unique. Many say Johannesburg is the only real South African city because it's the only city that has every tribal, ethnic, cultural and religious group of the country living there – that alone makes it a place worth seeing!
---
---
Must see highlights in and around Johannesburg
01 | Hop-On, Hop-Off Bus (Red Bus)
New to Joburg, the Red Bus is a "must-do" probably more so than in any other city. The expansive, vast areas and distances of Johannesburg often make it a bit difficult to get around and to see the sights. This bus makes it easy. It covers the entire downtown area, its art galleries, and museums. All the attractions below, unless stated otherwise, are stops along the bus route. If you're staying in the suburbs and coming into the city, the Red Bus terminus is at the Gautrain (high speed train) at Park Station – very convenient!
You can book a 1 or 2 day J'burg Hop On Hop Off Bus Tour here.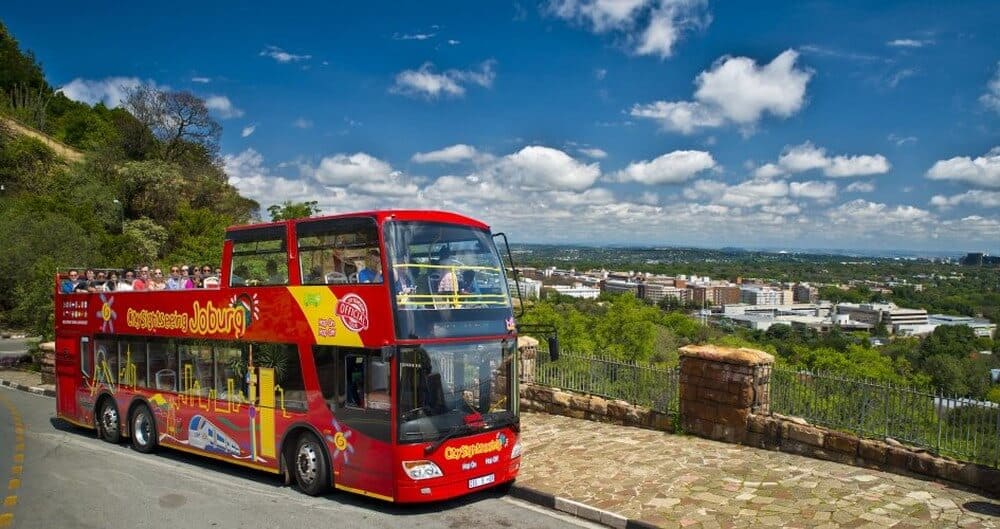 02 | Apartheid Museum
Powerful, evocative museum about apartheid and the movement that ended it all. The museum does this through 22 permanent exhibitions, presenting it in an unbiased, informative and enlightening manner – the most relevant museum in South Africa and the first place most tourists visit in Johannesburg.
This 5 hr tour combines the Apartheid Museum with Soweto township.

---
---
03 | Gold Reef City
Gold Reef City (GRC) is built on the site of the old Crown Gold Mines – the richest gold mines ever discovered in the world – with authentic old mine buildings and houses, a theme park, and casino. But the highlight of a visit here is to go down into the goldmine. You can even see the gold being poured afterwards. Located right next to the Apartheid museum.

04 | Carlton Observation Deck
The Top of Africa observation deck on the 50th floor of the Carlton Centre skyscraper provides unbelievable views of Johannesburg, Pretoria and all of Gauteng. For years it was the dominant skyscraper of the southern hemisphere.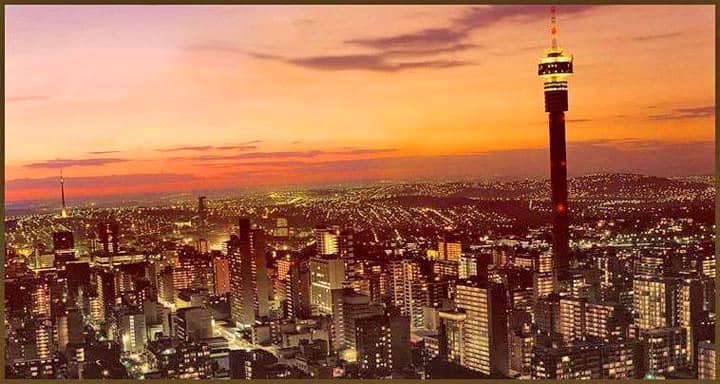 05 | Johannesburg Art Gallery (JAG)
The most important museum of fine art in Africa, it contains remarkable works by Picasso, Pissarro, Rodin and Degas (among others). It also contains the best of South African art.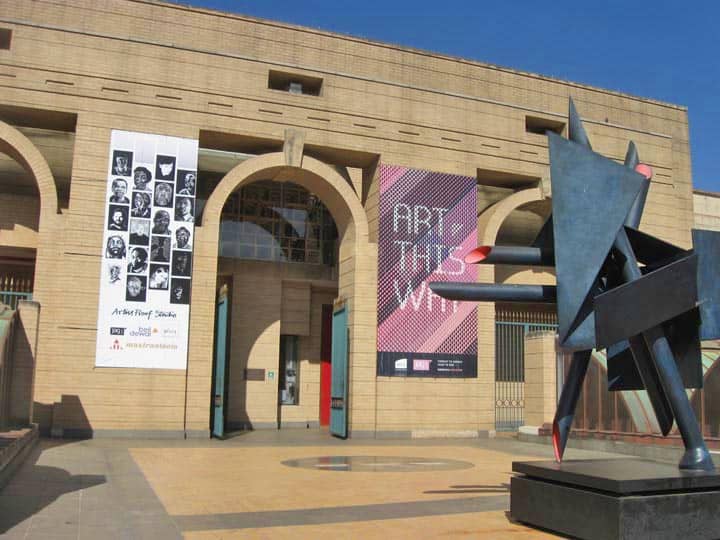 ---
---
06 | Soweto
Soweto is a popular Gauteng destination, partly due to the high profile role it played in South Africa's freedom struggle, but also because of the unique cultural experiences it offers. Even "adventure tourism" has become a trademark here, with bungee jumping and "Soweto Swings" being practised at the famous Orlando Cooling Towers. Aside from 'must-do' township tours, visitors to Soweto can participate in other cultural experiences, like the Credo Mutwa Cultural Village. Soweto tours can be arranged from Gold Reef City (where the Red Bus stops) or as a separate tour – many are offered and you can ask to be picked up at your hotel.
See here for the Hop On Hop off bus which includes a Soweto tour.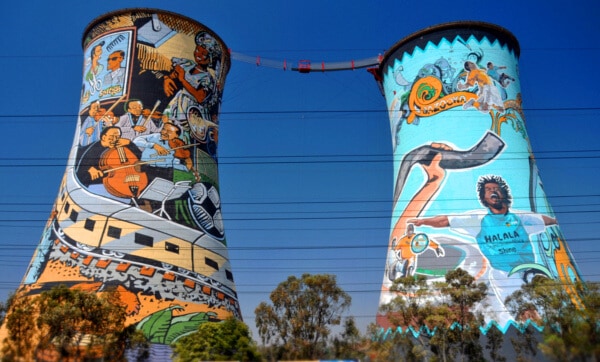 07 | The Cradle of Humankind
Make sure you don't miss this attraction. The 'complex', 50 kms northwest of Johannesburg, lies in a 47.000 hectare protected area and consists of 3 major sites (documented with state of the art interactive displays) of some of the most ancient habitats of Man; 1) The Sterkfontein Caves, a famous site where over 1000 hominid fossils have been unearthed. These caves are the oldest origin of humankind and are covered in an hour-long guided tour. 2) Maropeng A Afrika, an ultra-modern centre focuses on the evolution and development of our ancestors over the past few million years. There is an underground boat ride retracing the various stages of the creation of the earth. 3) The Wonder Caves, the 3rd largest cavern in South Africa is filled with stalactites and stalagmites.
The whole complex is Unesco World Heritage Site and is offered as a day tour with pickup from your hotel (it also includes the caves).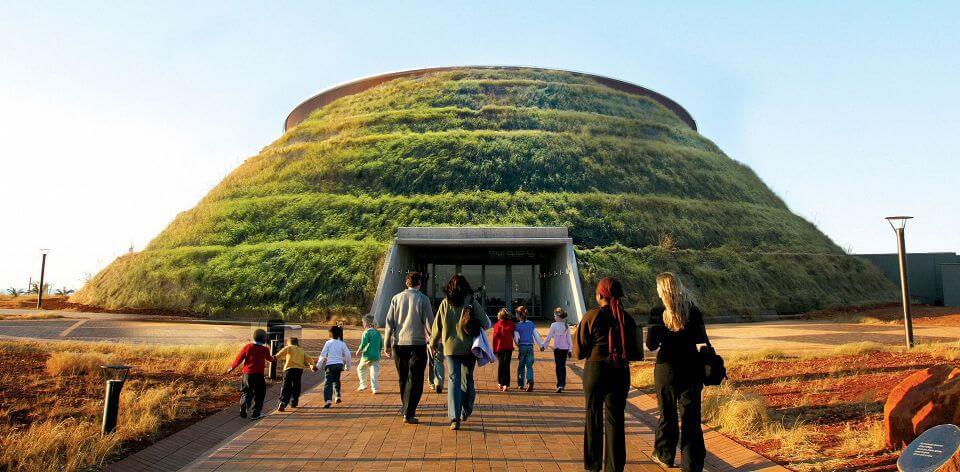 ---
Johannesburg is a popular starting point for Multi-day tours to Kruger National Park
---
PRETORIA
.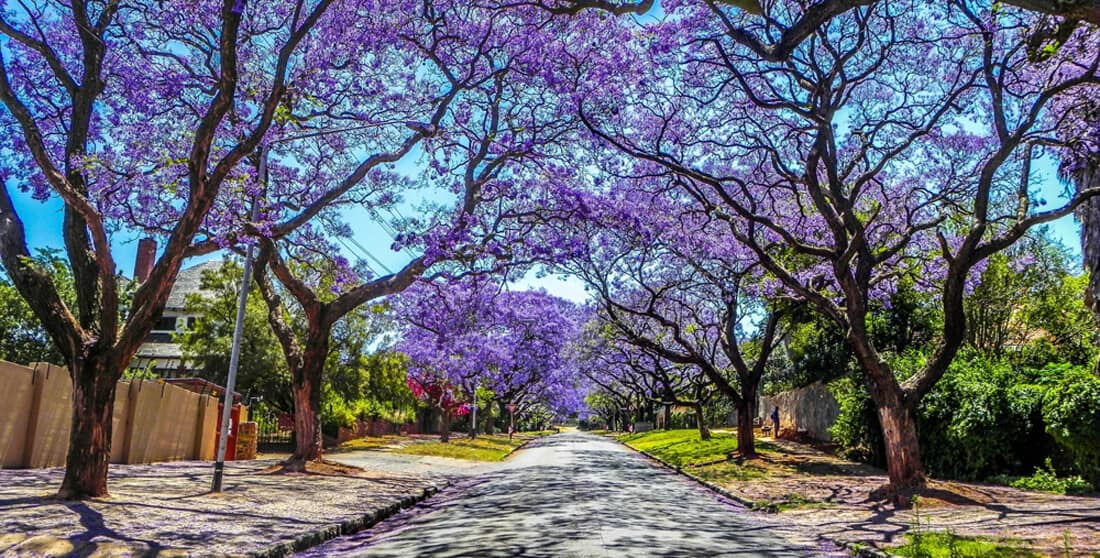 The capital of South Africa, it is a city dominated by government bodies, foreign diplomatic corps and increasingly hi-tech and other leading edge industries. Pretoria is as quiet and laidback as Johannesburg is not… it is famous for its colourful gardens and flower street trees – especially beautiful in spring (mid October being the best time) when 70.000 odd jacaranda trees bury its avenues in mauve. Despite it being next door to Joburg, it is totally and pleasantly different. Most sights, highlighting much of the country's history, are within easy walking distance each other (this half-day tour will take you to most of the sights listed below).
---
---
Must see highlights in and around Pretoria
01 | Church Square
The historic center of town, with the imposing Justice and Reserve Bank buildings facing the iconic Paul Kruger statue.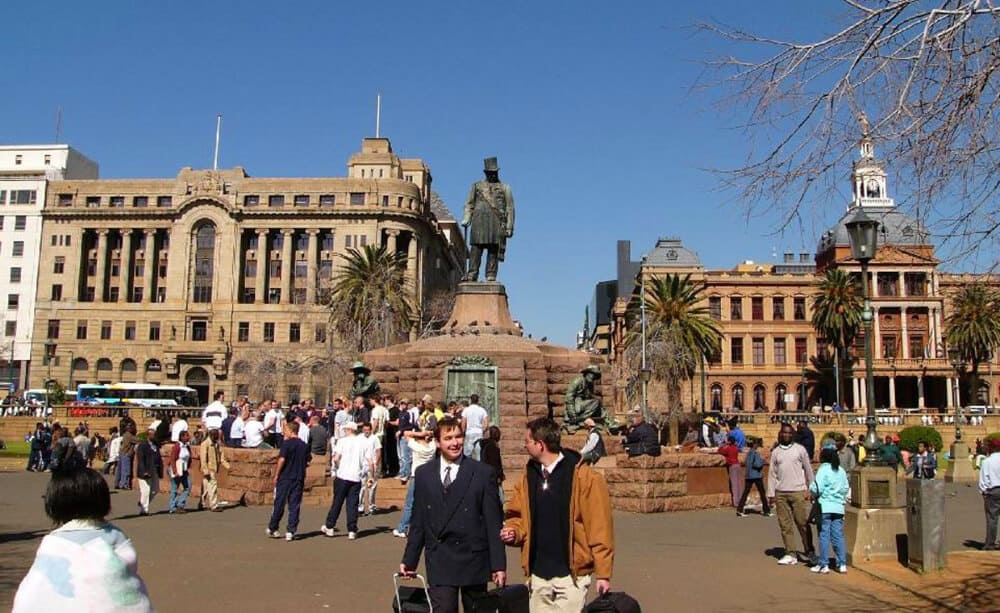 02 | Paul Kruger House
The last Transvaal Presidents' home, now a museum. A touching witness to the simplicity of his ways, life, his vision (the Kruger National Park amongst others) and his tragic life and death after the Boer War.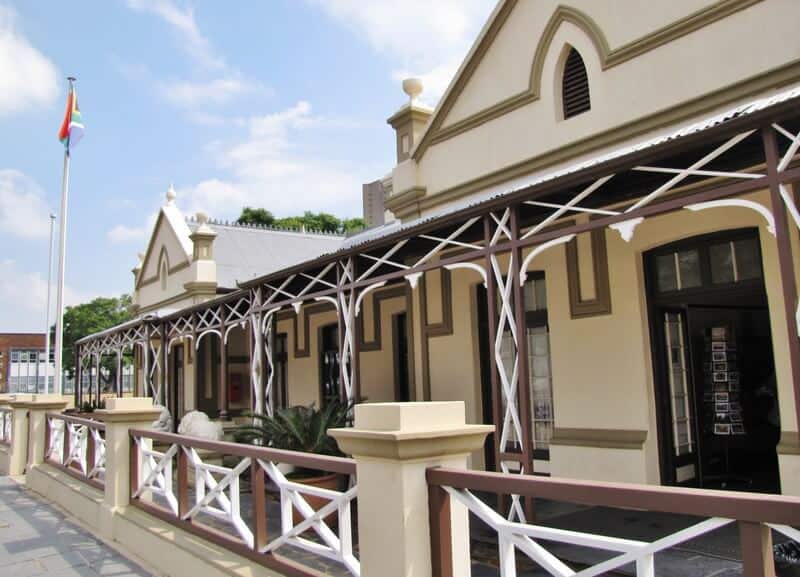 03 | Burgers Park
A lovely oasis in the city, facing Melrose House. It was in this Victorian mansion that the Vereeniging Peace treaty was signed in 1902, ending the war between Britain and the Boer Republics. After a visit, take a leisurely tea or lunch at the house or in Burgers Park.
04 | National Zoological Gardens
A few blocks north of Church Sq on the edge of downtown; one of the first of the 'new' zoos, with minimal cages, fences or bars. The river Apies runs through the middle of the 85 hectare facility, funicular, free-flight aviaries, wonderful African and Great Ape collection. Night camping for the kids, night tours for all.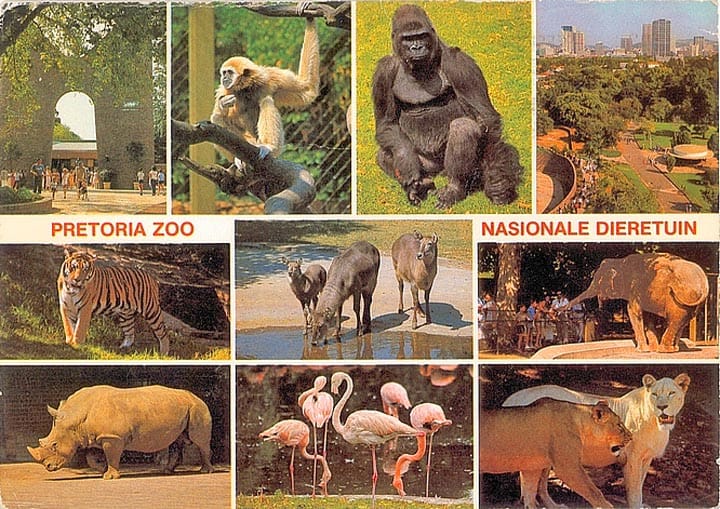 ---
---
05 | Union Buildings
The iconic, beautiful, classic gem of Empire-era architect Sir Herbert Baker and the seat of South Africa's Government. Located at the highest point in the city on a beautifully landscaped, steep hill overlooking the centre. About 2 kms from Church Square.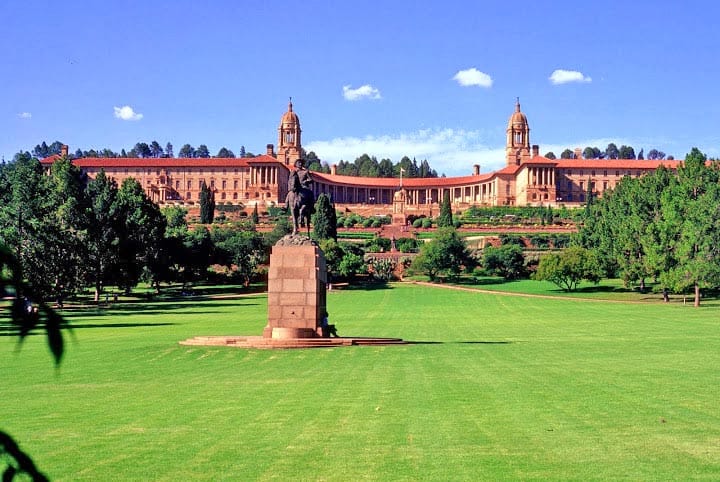 06 | Voortrekker Monument
One of the most massive monuments anywhere, erected in 1938 to celebrate the Great Trek when Afrikaners fled British persecution in the Cape to found their free and independent republics (the Orange Free State and the Transvaal) as well as their ultimate battle victory against the Zulus at Blood River in 1838. Everything about the monument is huge.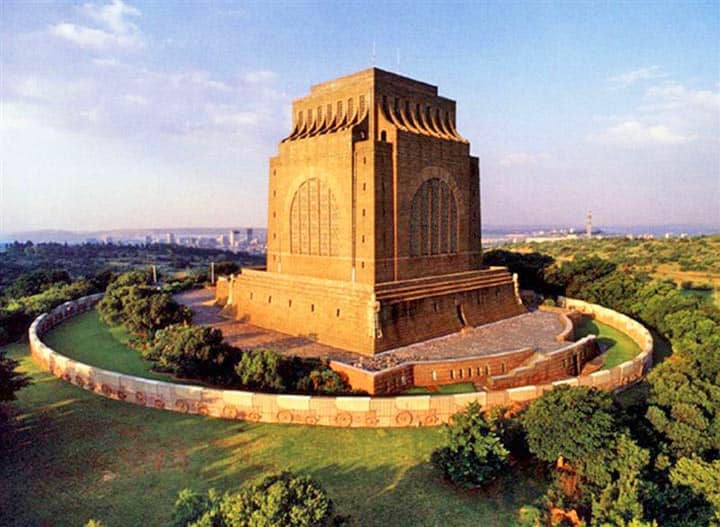 07 | Cullinan
Just 40 kms east of Pretoria, this pretty diamond-mining town shot to fame when the Cullinan Diamond (the largest stone ever discovered) was found in the early years of the 20th century. It is still being mined today. Tours of the town (and its miners houses, facilities etc), the mine itself, as well as the diamond museum make for a really interesting and different outing. This is a "Must-Do" for anyone who will not be visiting Kimberley. This Full-Day tour includes Cullinan as well as the highlights of Pretoria.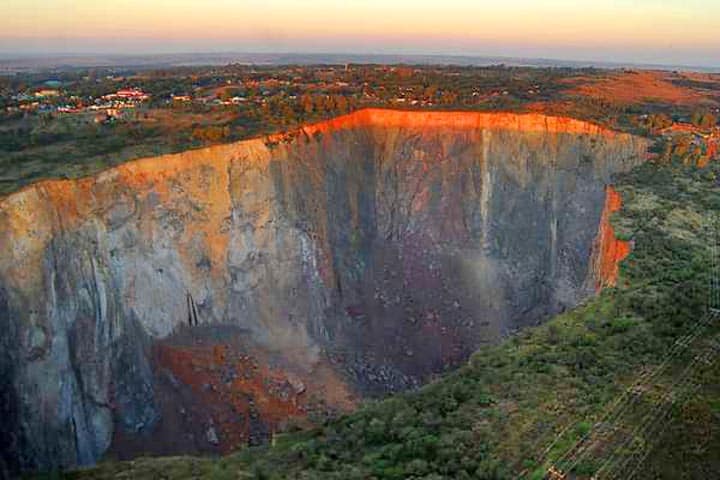 08 | Visit the Ndebele
The Ndebele, their painted houses, highly Colorful ornate costumes and unique culture, are world famous. Their bead work is simply out of this world. An important tribe, their 'homeland' lies north and west of Pretoria. A 'Must See', especially if you are not going to visit or get close to any other traditional (Zulu and Xhosa) tribal lands. Day trips – and longer – are easy to arrange from Pretoria.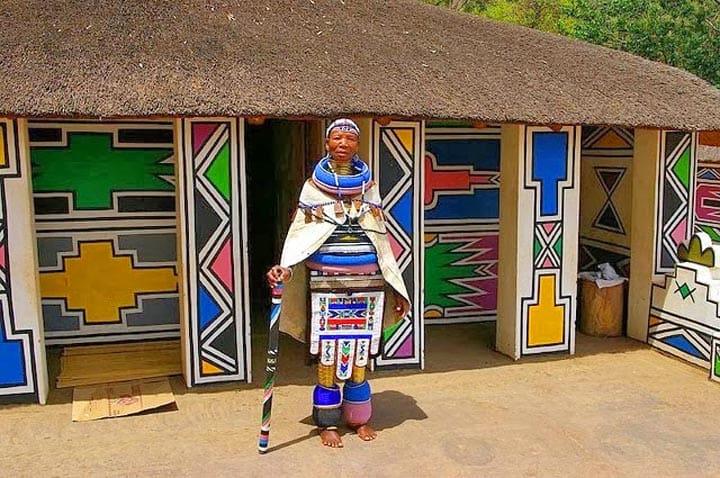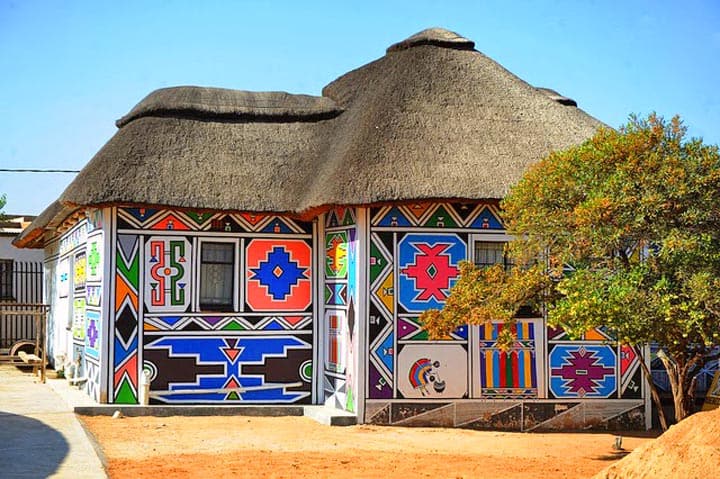 The above covers the major sights of interest to travellers visiting the Johannesburg/Pretoria area. Surprisingly, while mostly urban, Gauteng Province has a huge undeveloped area (Highveld) and there are a huge number of parks and nature reserves, like Emmarentia Dam or Walter Sisulu National Botanical Garden that are worth a visit given the time.
---
---
Practical Information to Gauteng Province
Accommodation. Many visitors like to stay in Sandton, an affluent Suburb of Johannesburg. It is the financial district of South Africa, has one of Africa's largest malls (Sandton City) and has many facilities that appeals to tourists. A few recommended hotels: Sandown Guest House, Faircity Quatermain Hotel. A Splurge is the Michelangelo Hotel, a good Budget hotel is the Marion Lodge.
Car Rental. A car is the best way to get around South Africa. A few years ago we did a 2 week road trip in the Cape region and it was fantastic – having a car allowed us to see the beautiful geography of the country at our own pace. I don't drive much but I felt very comfortable driving in South Africa where the roads are good and the traffic sparse (outside of the major cities). We use Rentalcars.com, they dig up the best prices from all the car rental companies.
Hop-On Hop-Off Bus from Cape Town to Johannesburg. If you don't want to drive. the famous Bazbus can get you anywhere in South Africa. This ticket is good for a year and lets you get on or off the bus anywhere between Cape Town and Johannesburg. There's a bus every day in each direction and the bus stops in over 40 cities and towns along the way. The best and cheapest no-worry way of discovering South Africa.

Flying In
Flying into Johannesburg or Pretoria? The international airport is O. R. Tambo International Airport (airport code: JNB). It serves both cities.
Have you visited Gauteng Province?Any feedback on the above?
Related:

15 Things to Do in and around Cape Town
Ps. If you find our blog helpful, please consider using our links to book your flights, hotels, tours, and car rentals. Have a look at our Travel Resources page.