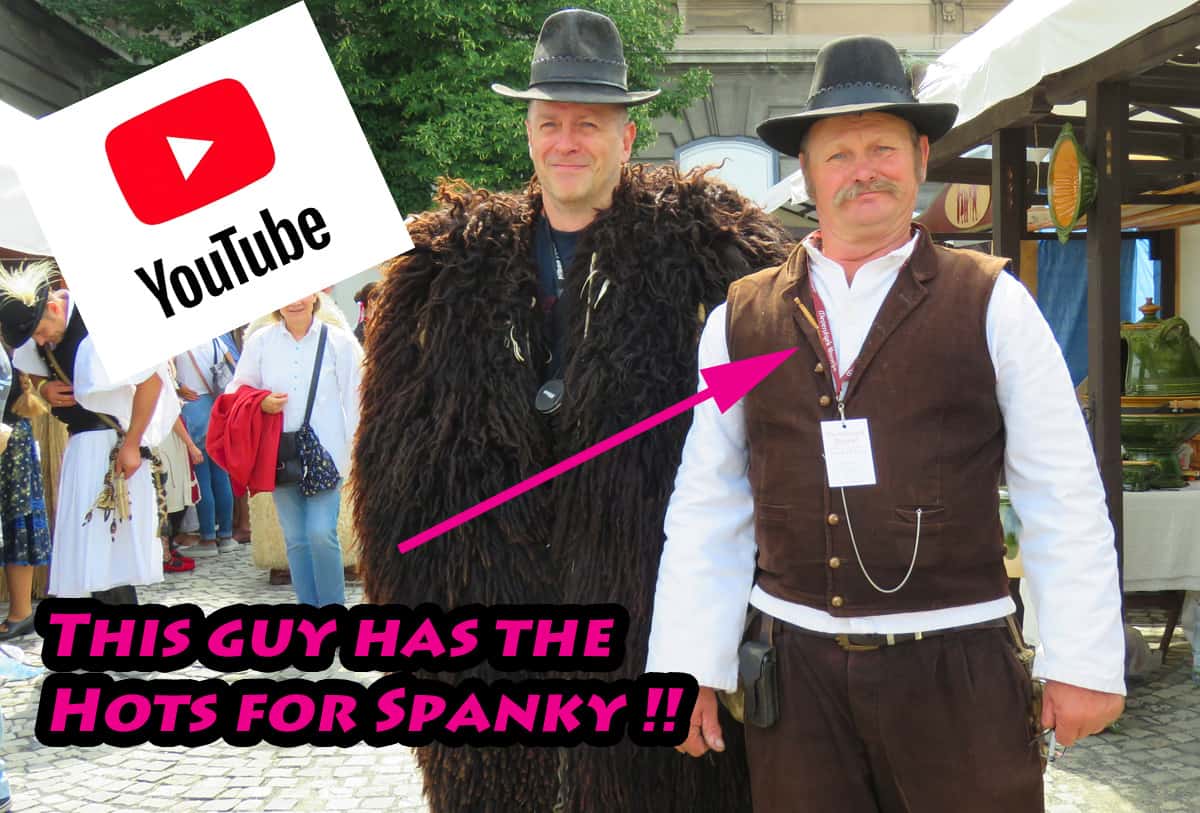 Making money with YouTube!

It's funny how things turn out.
A few weeks back I was conversing with John, a reader of this blog. It had all started with my post about how I can't stand Instagrammers.
Our conversation veered to YouTubers, another group of Influencers who get a bad rap. Personally I can't stand them: most are young and just too slick and cocky for their own good. But John mentioned some of the reasons he enjoys YouTube videos and encouraged me to try doing some videos. He thought it might be something some of our blog's followers might like. We talked about Rick Steves (we both agree he does videos well) and Bald and Bankrupt (a vlogger I sometimes like).
I told John I'd maybe try out some videos in the future.
The thing is that I've had a YouTube channel for years. The main reason for that being that I sometimes like including short little clips in blog posts. I used YouTube as a platform to upload the videos. Then, just a few years ago I became a member of Mediavine and started using their platform to upload my blog videos. At least with Mediavine I get some ad revenue on my videos.
So I basically forgot about YouTube.
Another thing: if you're going to make money on YouTube you need to dedicate a lot of time to get there. YouTube (which is owned by Google) doesn't just let anybody just start monetizing their videos. You need big numbers, starting at 1000 subscribers and 4000 hours of watched videos over the past year. That's a big entry barrier.
So while I was open to doing videos I wasn't sold on using YouTube.
---
---
That changed this week.
I wanted to do a highlight video of Lviv (Ukraine). The city is special to us and it's something that I've wanted to do for a while. Going through my video I compiled 6 minutes worth of highlights. That's a bit much for Mediavine (it takes forever to upload) so I thought I might look at uploading it on YouTube.
So for the first time in 3 years I had a look at my YouTube channel. And I was in utter shock to see that I had almost 2,000 subscribers. How???
I went through my YouTube statistics and was floored. I have about 80 videos on my channel. That's not much. Yet, over the last year I had over 516,000 views and 5,900 hours of watched video.
How did this happen?
One video alone accounted for all this traffic and all my subscribers. That video went viral in late March of this year and over the space of 2 weeks received over half a million views.
I'm sure readers will agree that this was a total fluke. How does that video get half a million views in just a few weeks and get me almost 2000 subscribers? Crazy.
It's given me the shove I need to at least try out doing videos.
After seeing the above numbers I applied for YouTube's monetization program. I was accepted. I then set up the page and organized my videos.
Have a look at our Youtube Channel now (and please subscribe!)
The more thought I've given to doing videos the more I think it will be exciting for both myself and subscribers.
I've always been afraid of video. I don't feel natural in front of the camera. Video to me is a bit scary. But on the other hand doing video is something new. And that's always exciting. It will also allow me to present some information in different ways. I'm thinking for example of doing a video showing off our apartment ("What 800 Euros will get you on the Costa del Sol") or of doing "A tour of the beaches of Nerja". I also plan on doing a lot of hiking videos when I get back to doing some hiking. Adventure activities are something that are always best shown off by video.
Having a YouTube Channel will also bring a different audience. Let's face it, people who like to read are dropping like flies. And people especially don't like to read in English if English isn't their first language. Most of the subscribers from that elephant video, for example, are Indian.
So it just helps in marketing the blog to a whole different audience.
I've got tons to learn about YouTube and what formula is best for us. I'm basically starting from scratch and it might take some time and some experimentation. But I'm excited about trying something different. And I want to have fun with it.
So I'd like to hear from readers. Do you watch YouTube videos? Do you have favorite channels? Are there subjects that I cover on this blog (or that you'd like me to cover) that you'd like to see presented in video format?
Would love your Feedback
---
---