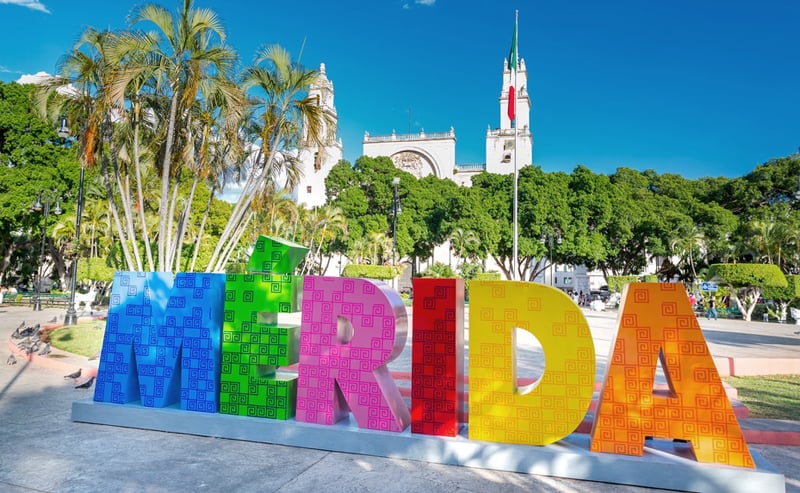 Mérida and the Cost of Living in Mexico
Jennifer and her husband always wanted to live overseas. They ended up deciding that Mérida would be the place to start their expat adventures.
This interview covers their cost of living in Mérida. Moving to Mexico has meant saving lots of money. Unfortunately they found out that Mexico just wasn't the place they wanted to live long-term. All about that below.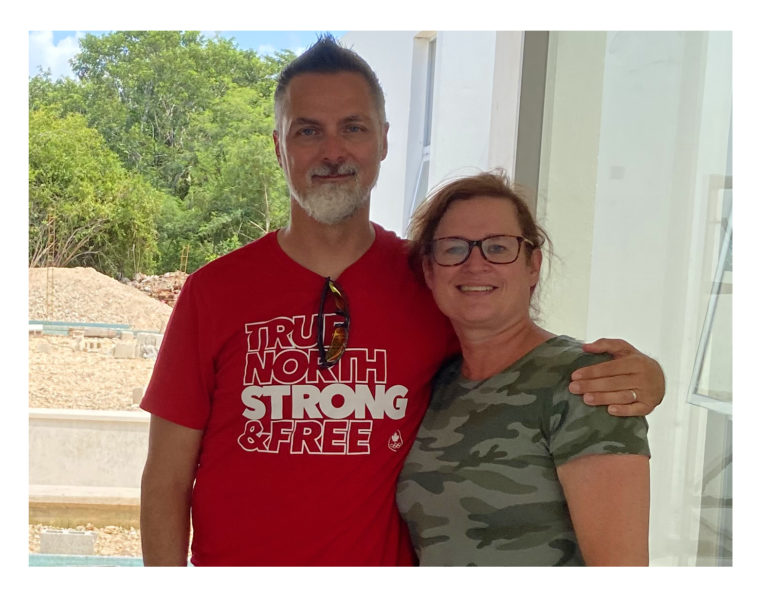 Hi Jennifer! Always nice interviewing a fellow Canadian. So what's your story, what led you to moving to Mexico?
In Early 2018 I left my job. It was very stressful, and I just could not see myself doing it any longer. My husband and I always knew that we would eventually leave Canada and live somewhere with a better cost of living and a much warmer climate. We are avid travellers and Scuba divers and still fairly young, currently both being 50. My father passed away in 2003 just a few weeks before his 60th birthday. He had plans for his retirement but he never got there. That was not going to happen to us. Right away we started to research where we should start our expat life.
---
---
You decided to live in Mérida on the Yucatan. Why Mérida?
We had simple criteria for our first place, ease of getting there was important as we had 3 dogs and a cat to get to the destination. It had to be close enough so that we could travel back to Canada if our families need us. We also considered the ability of travelling to other parts of the world as well as the ease of getting a residency visa for longer term stays. As fate had it, I happened to see an episode of House Hunters International where they were showing a couple buying a house in Mérida. So we booked flights and went in June of 2018 to check it out. We liked what we saw. In 2019 CEO World magazine had an article rating all the cities in the world based on safety and Mérida was listed at 21, 50 spots or so better than our hometown of Calgary. It placed it as the second safest city in North America. For us that was important. We also researched the housing prices and cost of living in Mérida and it was obvious that life would be much cheaper than in Canada. I was not going to work, my husband still works full time for a company in Canada and also contracts on the side for another, he is not ready to "do nothing all day " as he likes to say. We made another visit and were in the early stages of selling our house when Covid hit, so we were stuck in Canada until November of 2021. That's when we left for Mexico with our animals. On November 12th, my husband's 50th birthday, we arrived in Mérida with Temporary Visas in hand.
Since we first started researching Mérida in 2018, the city has become rather popular among bloggers and travelers alike. It seems that every year this city is on someone's list of must travel places. This year I have seen Forbes and Conde Nast list Mérida on their top ten lists. This has also meant that the amount of foreigners that call Mérida home has increased a lot and we see lots of people on Facebook with plans on moving here. The expat population has grown: in 2011 it was estimated at around 1000, now it is estimated that 11000 expats call Mérida home.
---
---
What's Mérida like?
Now that we are here, what is Mérida really like???? The city has some wonderful colonial architecture, has some great Mexican eateries and loads of restaurants geared towards the Yucatan cultures. We are never far from Mayan ruins, cenotes or the beaches. As great as all that is, for us the biggest thing is the cost of living. It is amazing. Since my husband still works, we are able to save lots of money (we were saving money in Canada but not as much as we would have liked with me not working).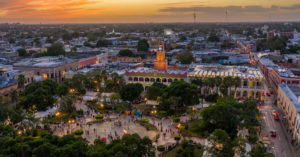 ---
---
The Cost of Living
I'll cover how much cheaper Mexico is compared to Canada. Note: take into consideration that we bought our house here in Mexico with cash and have no mortgage.
Buying a Home: Canada house was 2400 Sq ft (223 Sq mt) for comparison and our house here is about 1800 Sq ft (167 Sq mt). Our house here just north of Mérida in a private gated community was 180,000 CDN Dollars (about 132,000 USD). We have a pool, 2 bedrooms and a large backyard.
Renting: From what I have seen here rents vary and apartments can be as cheap as 400 USD and you can get great houses in Privadas starting at 650 USD.
Utilities: Housing costs, including property taxes, electricity, gas, water, internet and garbage collection – in Canada we were averaging 900 CAD (660 USD) per month. Here using the same costs we average 200 CAD (150 USD) per month. Also, we have 2 internet providers here due to my husband working online as we wanted a backup in case anything goes wrong. This does not include the 100 dollars that we pay HOA for the Security guards at the gate along with maintenance for the community grounds.
Additionally, I pay about 300 CDN (220 USD) dollars for monthly house cleaning, pool maintenance and bi-weekly yard maintenance. And for our cell phones here we are paying 25 CAD per month for 2 phones…in Canada that was 150 CAD (110 USD) for both of our phones.
Food: Food costs here can be expensive for some items, sometimes I miss my salt and vinegar chips and I can get them here from an import store for 6 dollars CAD a bag. But things like vegetables are so cheap. I was just visiting Canada and a cucumber was over 3 dollars there, here we probably pay .30 cents for one and about 50 cents for six tomatoes. I go to the local fruteria a couple of times a week and come home with lots of good food for about 3 dollars each visit.
Veterinarian: An important thing for us is Vet expenses. In Calgary our dog needed an ultrasound and they started at 800 dollars (590 USD). Here our Bassett hound needed one and it was 50 CAD (37 USD). Her meds here are costing us about 10 dollars a month which is about ¼ what we paid in Canada. Check ups for the animals are about 20 CAD (15 USD) when needed and monthly grooming is about 20 each one and we were paying over 100 CAD just for our big dog in Canada.
Health care expenses: we had independent insurance that was a tad expensive. I rushed to buy that when the government announced the border was finally opening after Covid. So I am now sourcing that locally. We did some tests when we met out new GP and to see him for the initial expense was about 35 CAD (25 USD) for both of us and then specialists came to the house and drew blood, did x-rays and even an ultrasound all for about 200 CAD (145 USD). Dental is cheap as well, the two of us had cleaning for less than 80 CAD (60 USD).
Eating out: Restaurants here in our area are cheap as well, we can go for tacos for less than 10 CAD (7 USD) for both of us to eat and drink and spend about 15 CAD (11 USD) to do the same at the local burger joint. If we go for a US style eatery we are looking at about 60% less than what we were paying in Canada.
All and all, because we bought a house here using the sale proceeds from our Canadian house, we live here on less than 1200 CAD dollars a month (900 USD). If I was into cooking, cleaning and yard maintenance we could easily do it for less than 1000 dollars each month (730 USD).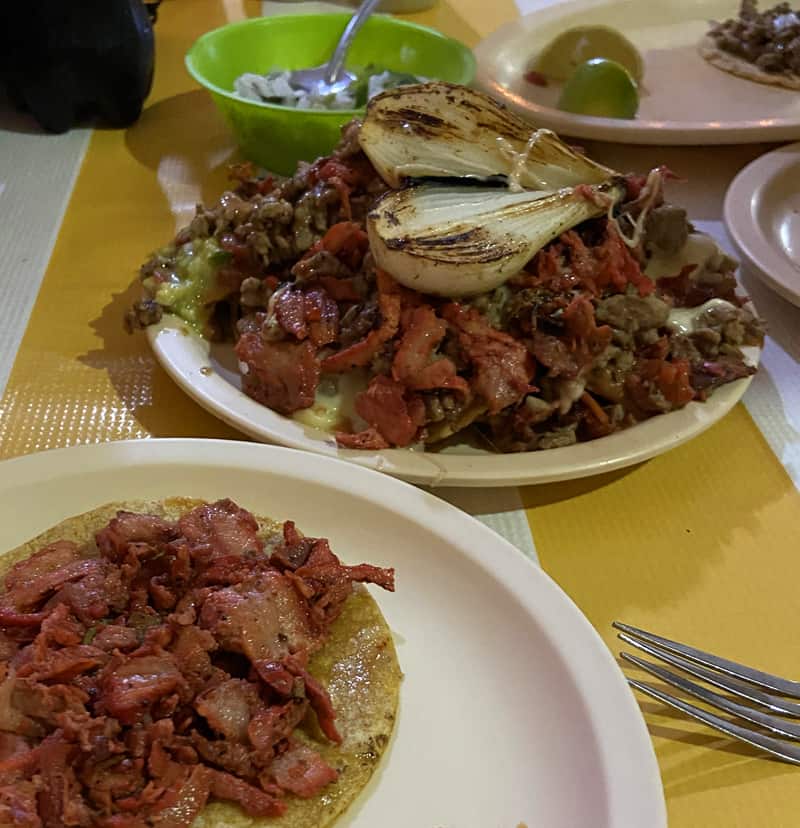 ---
---
But we don't love Mexico…
You always hear people saying that the locals here are so nice and friendly, it is true, no matter what time of day you see someone you always get a Buenos dias, Buenas Tardes or Buenas Noches and a smile. The fact that I am still learning Spanish and make mistakes makes them smile and they try to help. I have made some friends with some locals and also just love the relationship I have with the man that runs our local burger stand, the little old man that runs the tienda at the end of the street and even the men that run the gate at our privada. All just such lovely happy people. Even every contractor we have had to work for us has been great.
Mexican people are very friendly but not without fault. No one seems to understand customer service, it is non-existent here. You go to a store and 4 employees are behind the counter, 3 of which do nothing and seemingly don't care that that there are 10 people in line. The 10 people in line don't seem to mind waiting a long time for anything, I guess they're used to it. When I was recently back in Canada, I seemed more relaxed in longer lines but still I have limits. With customer service being non-existent I find I use delivery services more here than I did in Canada, I can get anything I really need delivered to my house, from the local grocery store, pharmacy and even Costco. It makes up for having to deal with the poor customer service in a lot of places.
Also, Mexicans may be nice but behind the wheel of a car they are awful, they only think of themselves and no one follows any sort of traffic laws. Believe me as I have the dashcam footage to prove it. Sometimes it can be scary, and we know it will wear thin for us soon. Another thing is the litter. It is just awful. I am not sure why and seems to be a problem in most places I have been. The oppressive heat here in the summer is not fun some days. Having a pool helps, but from May to Oct during the day can be bad but ok in the evening, unlike Canada where winter was awful day and night. One thing that has proven true here and is not a reason for our leaving is security, we have never felt unsafe here.
I guess we're just not excited about Mexico.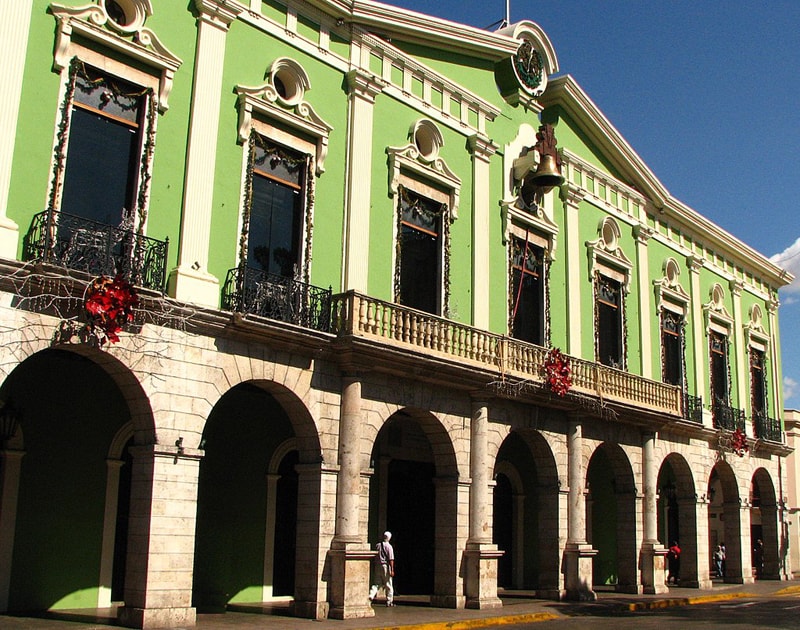 ---
---
Our European plans
We already know that in 2 or so years we will move over to Europe. I have always loved Europe for its architecture, connectivity between countries, public transport systems, culture, historical sites. I want to live somewhere also where I am not so car dependent.
Spain is at the top of our list, we are looking for a place with public transport and walkability to all amenities. I can see us spending weekends traveling to other parts of Europe so would love to find a location that has either an airport with flights to major cities or with a great train system for getting around Europe. We don't have to be in a big city, a place within a couple of hours to the airport is fine with us. Of course – like a lot of people – we like the Malaga area. But I am also drawn to cites like Barcelona and Valencia. I have a couple of years for research and believe me I will know a lot about these areas for sure. We plan to come for a stay on 2023 and checkout some of the places on our short list.
We are still looking at which Visa is best for us, the world is changing and for my husband a digital nomad visa is probably the best but I have been learning about all the different types and hopefully will find which one suits our needs best.
Would Spain be permanent? Probably not, we love to travel and are still young.
Despite not falling in love with Mexico as a place to live, it has been good to us and we will be forever grateful for the low cost of living and the money we are saving towards our future.
Want to be interviewed? If so send us an email or leave a comment