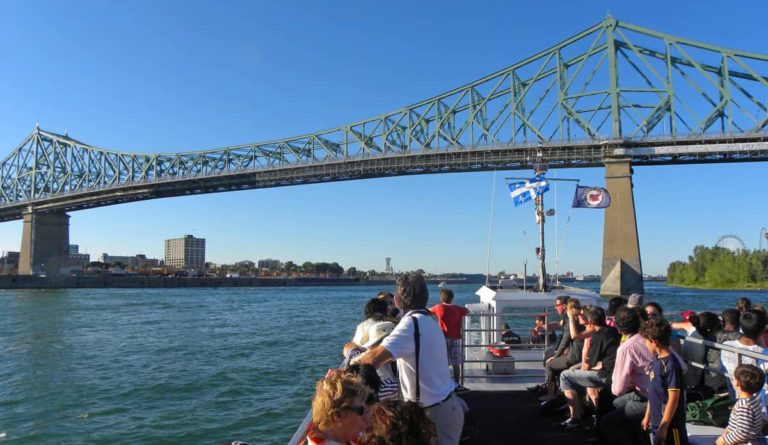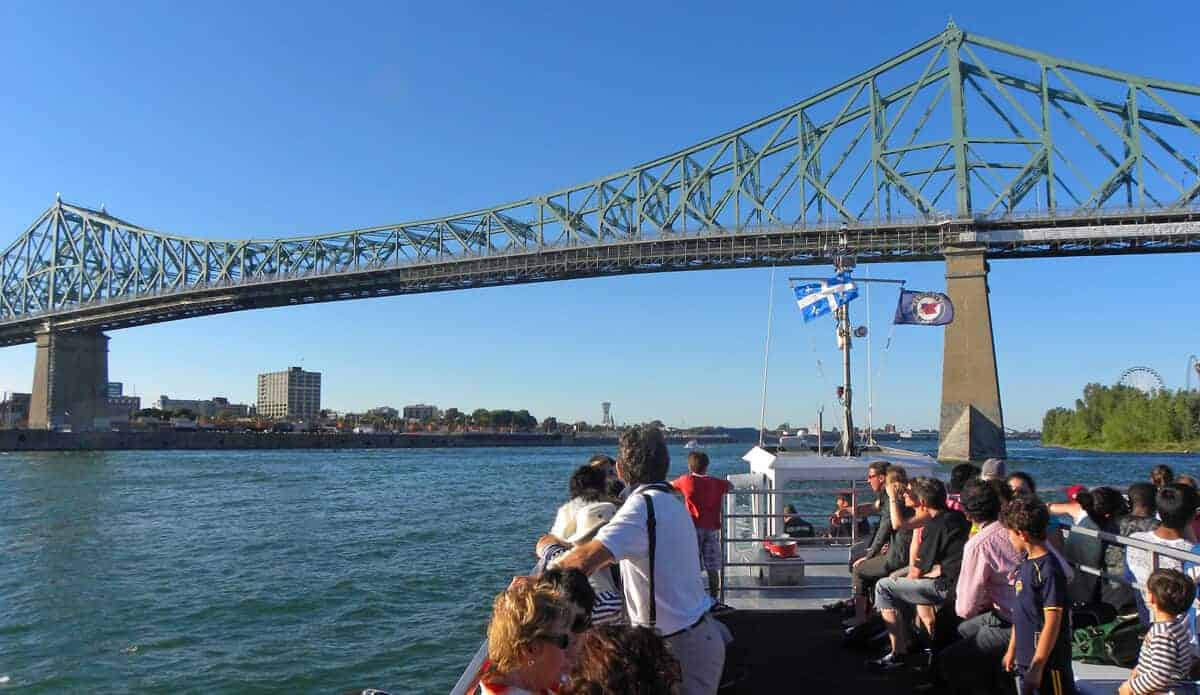 Boat cruises in Montreal
A lot of tourists coming to Montreal decide to take a boat cruise to see the city from a different perspective.
Here are a few options and my recommendations.
There are 3 companies that do boat cruises of the St. Lawrence, I've detailed them further below.
All do basically the same trajectory: they depart from the pier in Old Montreal, cruise east past Ile Ste. Helene, go under the Jacques Cartier bridge, and continue along towards the Olympic Stadium. At that point they circle around and come back. Boat cruises last from 45 minutes to 90 minutes (depending on the company) but the route is basically the same. Having spoken to a few people and having read many reviews online I would say that most people think the cruises are generally "good". There are very few raving reviews. The reason for this is that there is not that much to see once you leave the basin of the Old Port – the highlight of any boat cruise of Montreal is seeing the activity in the port and the skyline of the city. Once you've gone east of the bridge there's not much to see (unless you're a fan of commercial port facilities).
---
---
Some people may still consider paying the $25 for this kind of tour worthwhile. I have another recommendation. Instead, take one of the hourly ferry rides from the Old Port to Longueil (with a stop on Ile Sainte Helene). You'll see the exact same sites and instead pay $7.50. You don't have to reserve or wait in line as you do with the boat cruises, so there's a lot less hassle. We did it last weekend and enjoyed ourselves and both agreed that it was worth it. Would we have paid $25 each for a tourist cruise? No, I don't think it's good value for money.
One thing you may want to do if you don't have much time in Montreal: this 5-hour tour combines a driving tour of Montreal with an hour-long cruise of the river. If you're rushed for time you basically see all of Montreal's highlights on this tour.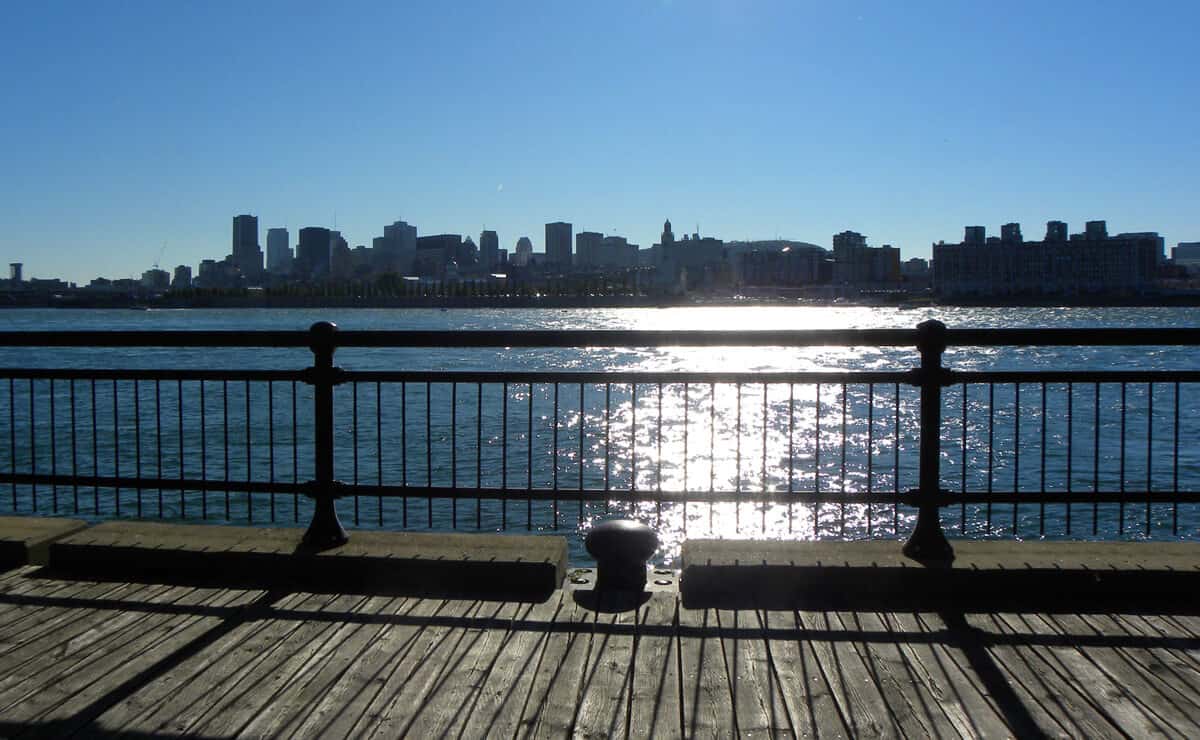 ---
---
However, If you still really want to do a boat cruise, I would recommend the 45 minute cruise with Le Petit Navire. Unlike the other cruises, this one is on a small electric boat. You get to see the river from a unique perspective and its environment-friendly. I read the reviews (including that of another blogger I know) and people seem to enjoy this cruise more than those offered by the two larger companies.
Below: Some other activities you might enjoy in Montreal
Below you'll find details below on all cruises offered. Click on the links for schedules.
Ferry, operated by Navettes Maritimes du Saint-Laurent Inc.
Hourly from Montreal starting at 9:35 am to 6:35 pm from Mid-May to mid-September
Takes about 45 min Montreal-Ile Sainte Helene-Longueil-Montreal, $7.50/adult
*note that this is a small boat with no bar or bathroom facilities.
Mostly 45 minute cruises leaving hourly during high season. They also have tours of the Lachine canal (2 hrs).
45 minute = $18.75/adult, 2 hr tour = $25.65/adult
The next two companies operate larger boats and in addition to the strict "boat tours" do longer tours where they serve meals aboard. Your experience can range from being "fantastic" to "horrible" depending on who you talk to.
From mid-May to mid-October
60 minute (3/day) or 90 minute (2/day) cruises, also breakfast and supper cruises.
60 min cruises = $24.00/adult 90 min cruises = $28.00/adult
From mid-May to mid-October
60 minute (1/day) or 90 minute (2/day) cruises, also brunch, supper, and evening cruises.
60 min cruises = $25.00/adult 90 min cruises = $29.00/adult
*above are 2013 prices per adult not including taxes.
---
---
Ps. If you find our blog helpful, please consider using our links to book your flights, hotels, tours, and car rentals. Have a look at our Travel Resources page.