Many tourists are attracted to the Svalbard archipelago each year. It is Norway's northernmost territory, located in the high arctic and home of polar bears, northern lights, and 24 hour darkness in winter. If you're lucky enough to experience a week in Svalbard, you may want a heads up on what you can do here. The following day to day suggestions will give you a clear idea on what Svalbard is about and how you can allocate your time there…
Below: In case you were wondering where Svalbard is…

Day 1: Find a few Fossils
For your first day in Svalbard, you may want to try something different! Fossil-hunting is certainly a quirky activity. An ideal spot to discover a fossil is next to the Longyear glacier. There is a huge space covered in 60 million year old plant fossils. You can take a light hike up to the hunting hotspot and breathe in the sharp Norwegian air.
There's also an option to hunt for fossils alongside a loyal dog! Svalbard is full of surprises and the locals are very welcoming. Do something different and take a fossil back for an eccentric souvenir!
Day 2: Sledge in Svalbard
For a fun day out, you can hire a husky sledge to whisk you across the Svalbard snow. Apparently, the Spitsbergen National Park is an ideal spot to go for a sledding adventure. As a former hunting site, it links you back to the natural history and hidden areas for the local huskies.
These dogs are ADORABLE! Make sure you layer up and take your camera for some cool sledging photos to post on social media. These sledges can move pretty fast so make sure you hold on! There will be a professional guide with you every step of the way. Plus, you can also opt for a quick sledge journey then a gentle hike around the snowy surroundings. Svalbard supplies travelers with countless activities…
Day 3: Go to the Galleries
Are you an admirer of art? If yes, then welcome to Svalbard's thriving art scene. You could definitely use a day to immerse yourself in the Norwegian design culture. There are two main galleries you can visit. One is known as Galleri Svalbard in Longyearbyen. It looks after many cultural collections. You can find historical books, maps and creative crafts. You can refresh yourself in its exclusive art cafe and purchase plenty of souvenirs.
The second main gallery is the Wild Photo Gallery. This one displays an array of unforgettable images by Ole Jørgen Liodden and Roy Mangersnes. You can view various photography of the natural world and enjoy dynamic snaps of the Arctic and Antarctic environment. It all depends on your travel desires. Yet, even if you're not an artsy person, these galleries are still worth a visit!
Day 4: See the Seed Vault
You may be wondering, what is this? Deep inside one of Svalbard's remote mountains, there's a hidden area known as the global seed vault. Smothered in snow, the entrance is extremely intriguing to those with a curious eye. Due to natural disasters and threats of war, this vault was created to store crops and diverse varieties. It also looks after seed samples so that Norway has plenty of backup options.
If you don't get to visit the seed vault in person, there are interactive visits available online. These vaults are extremely interesting and involve the future of our planet. As we all know, preserving our natural environment is vital for the next generation. We must appreciate the world while we can. That's why a trip to Svalbard is worth attending!
Day 5: Sail to Moffen Island
A small island nestled in the mouth of Wijdefjorden is known as Moffen Island. Many Svalbard Cruises will whisk you along the sea and transport you to the northern coast. What's really awesome about this particular Island is the wildlife. Moffen is home to wonderful walruses! Herds of these glorious creatures are witnessed by boat and there are many to be seen.
Walruses love the cold weather. They have seriously thick skin and a huge layer of blubber to protect them from the harsh winds. You may see them diving down from the rocks to find food. They often nibble on clams and the Svalbard shellfish. If you're a fan of seafood, then you're in luck! In your seven days, search for some fresh Norwegian fish. It is a delicacy in Norway and you shall not be disappointed!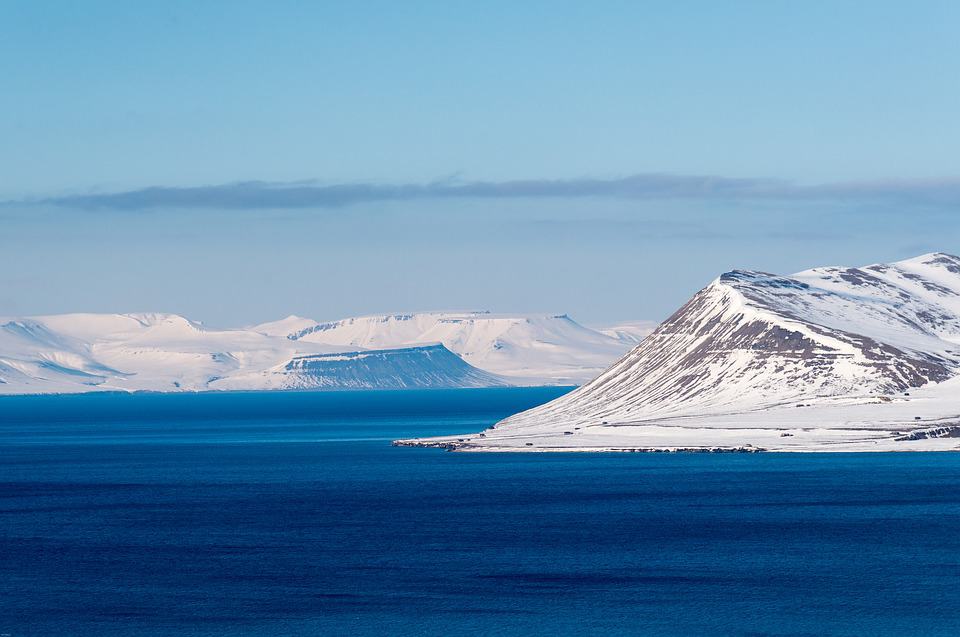 Day 6: Buy Fresh Bread
Spend your day tucked up in a cosy bakery and bite into some freshly baked bread. There are lots of cafes tucked away in the streets of Longyearbyen. There's a brand new cultural centre where you can grab yourself a deep filled pastry and a creamy coffee. If you like to read, there's a lovely little library available for those quiet and precious moments.
Krumkaker are famous waffle cookies found in Norway. If there are any on offer, definitely give one a try! They're usually made just before Christmas and come in a variety of flavours. For instance, you can purchase Krumkakers with espresso or strawberry cream fillings. If you really enjoy these traditional treats then you can grab the recipe from a local bakery!
Day 7: Relax underneath the Northern Lights
There has been some speculation over the livelihood of the Northern Lights. Due to recent reports, this spectacular solar activity will be last for a long time. Despite the effects of global warming, the lights are still going strong and shall continue to brighten up tourist's lives. For your final day in Svalbard, it may be ideal to kick back and relax underneath these stunning lights.
There are many pop-up restaurants dotted around this area and the display is most visible during winter months. Situated between North Pole and Norway, you're bound to feel a slight chill in the air. It's wise to pack a comfy coat and watertight boots for your adventure. Travel is about forgetting stress and taking a step back. Relax and enjoy Svalbard!
What would your Perfect Day in Svalbard be like?


.

This guide is contributed by Agness and Cez, long-term travellers and bloggers at eTramping Travel Blog.
.
Photo at the Top of this page (Oceanwide Expeditions)