This week I had the pleasure of being interviewed by James from Spain Revealed. From New Zealand, he fell in love with a Spanish lady and moved to Spain 10 years ago. James has a very popular Youtube channel (which you should check out, it's both informative and entertaining). He also offers an online course that helps people to move to Spain called the Move to Spain Masterclass.
Our interview lasted just short of 30 minutes and was a lot of fun.
---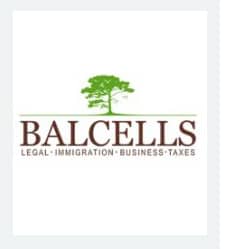 Thinking of moving to Spain? Marta at Balcells Group helped us get our Visas. She's an immigration expert and will help you with all your Visa needs. More detail here.
---
Some of the Topics covered:
Intro – How we ended up in Spain
"Scouting Trips" – planning your search for a home in Spain (2:55 mark)
Pros and Cons of Nerja as a base (8:00 mark)
Getting our Spanish Visas and on our recent renewal (9:23)
Getting our feet on the ground and finding an apartment in Spain (10:57)
On expert help with our Visa and our move – Real Estate agent, Lawyer… (12:16)
On adjusting to life in Spain (15:10)
On getting a driver's license & Spanish bureaucracy (15:50)
On the most challenging parts of living in Spain (19:45)
Where we want to travel/explore in Spain once we can (21:15)
Mosquitos! (21:44)
Social life and friends (23:54)
Advice for people looking to move to Spain (25:00)
Those were the main topics but we touched on many other things during our conversation.
---
---
A few links to subjects related to our discussion:
Why Spain? How we got here
Where to live as a retiree in Spain?
Why we chose Nerja as our base
Guide to getting a Non-lucrative Visa
Renewing our Non-lucrative Visa
Practicatest – Online resource to pass your theoretical driving test
Thanks for watching!