What to Do and See in Novigrad, Croatia
You won't see Novigrad on any Istrian "must see" list. It's not as famous as romantic Rovinj and doesn't have the incredible historical sights of either Pula or Porec. What Novigrad does have are medieval fortifications (which I'll cover further below) and a very laid-back atmosphere.
What we didn't expect was to see streets lined with suspended umbrellas.
.

.
I've read about a few places that have suddenly become quite popular because of their umbrella installations. Agueda in Portugal is one of those places. Novigrad's installations are maybe not as spectacular but they add a lot of colour to the town while also providing a lot of shade. Who doesn't like the novelty of umbrella-covered streets? A bunch of photos: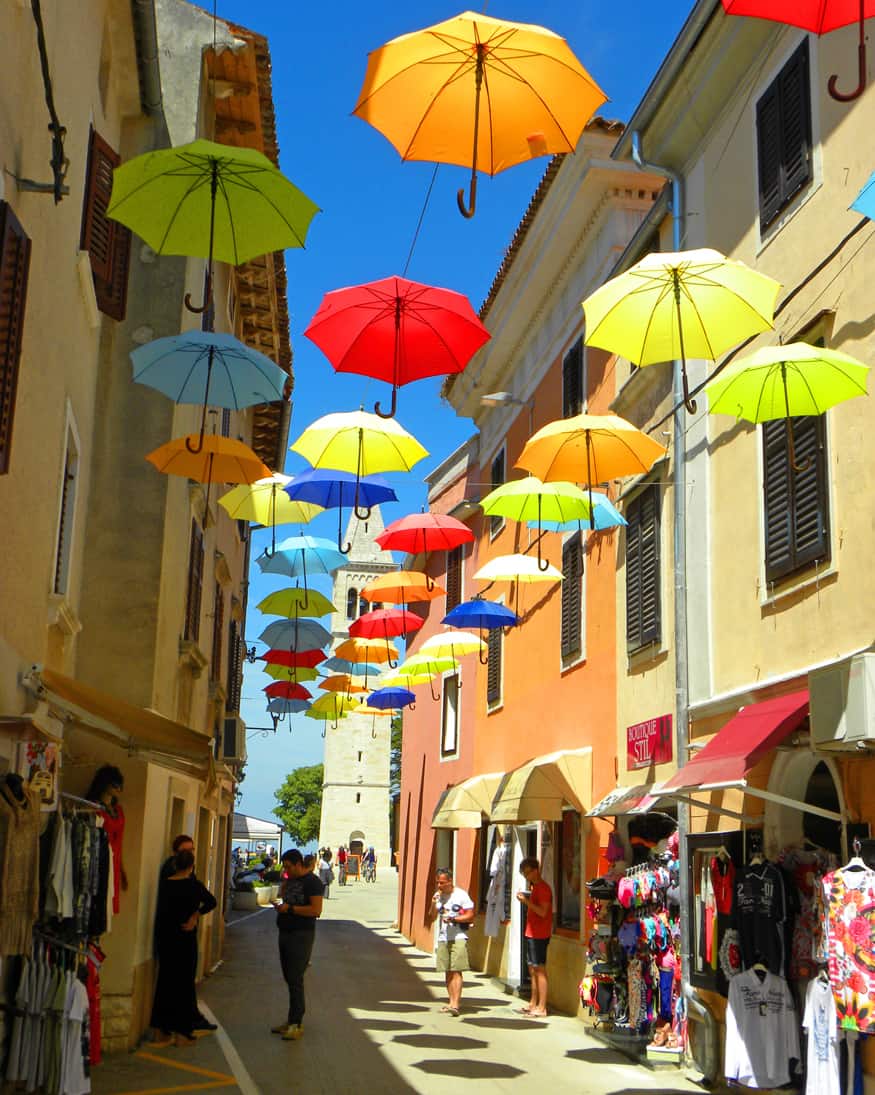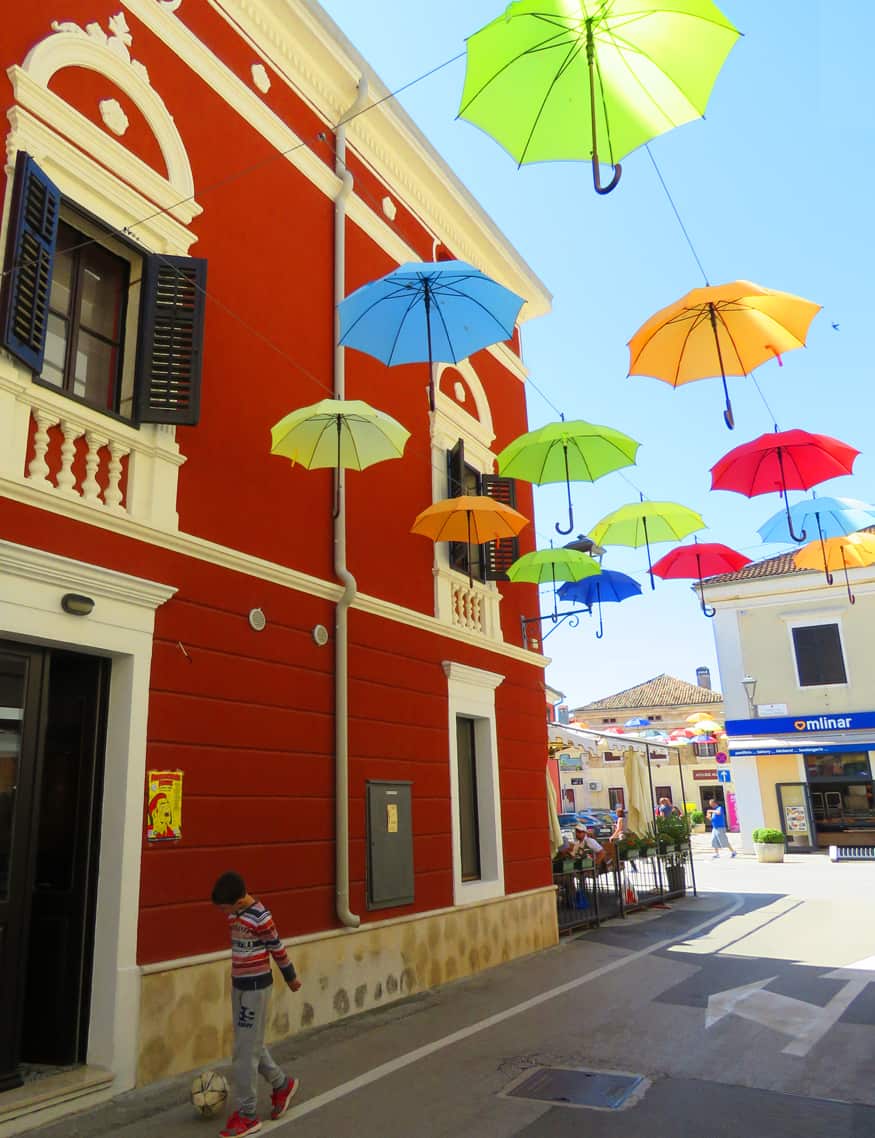 ---
---

Besides the umbrella-lined streets is a pretty town partly encircled by a wall of fortifications. They were constructed in the 14th century when Novigrad was under Venetian rule and under constant threat from the Republic of Genoa. Today you can walk around the walls, lay out on the rocks and go swimming.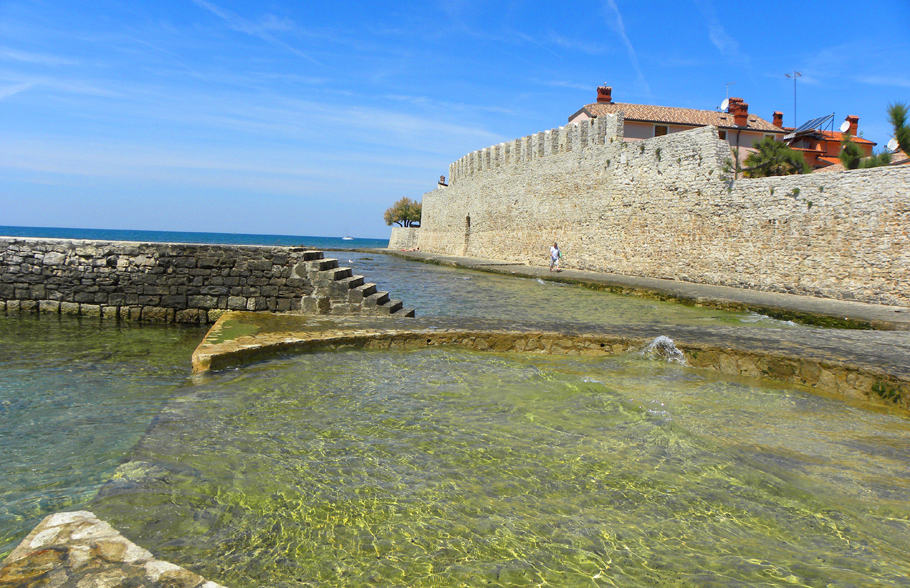 ---
---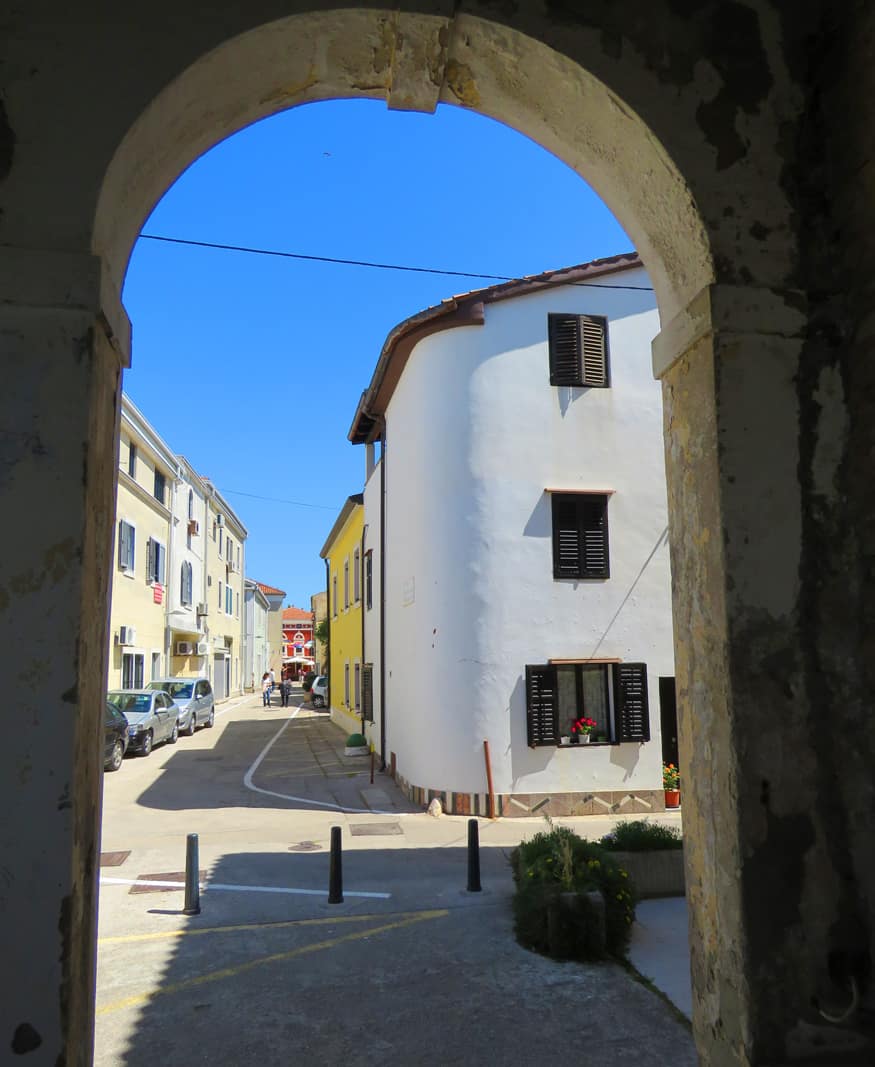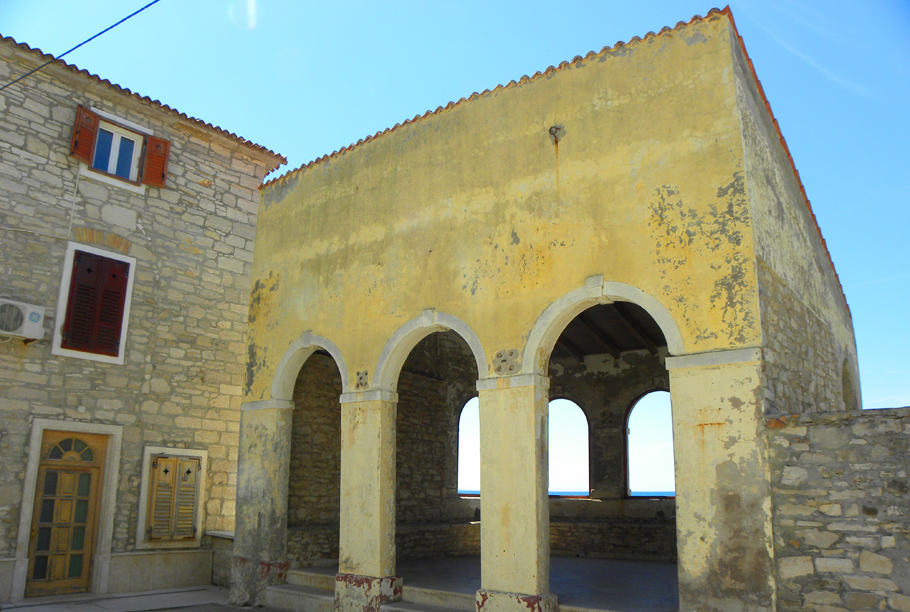 ---
---
So our opinion on Novigrad? We found a pleasant town without the crowds that you'll see in Rovinj or Porec. You can come here, see everything there is to see in a couple of hours and go for a swim outside the town's walls. If you're just looking for a base in the area it's a great place just to relax. Many people come here for a few days of beach and sun (and some spend their entire summer here).
Accommodation
A few recommendations: Hotel Villa Cittar (very nice hotel, ideal for a short stay), Apartment Oblò (simple but well equipped and perfectly located), Apartments Mirella (beautiful apartment, a bit outside the town center but a perfect longer stay apartment).
---
---
.
.Ps. If you find our blog helpful, please consider using our links to book your flights, hotels, tours, and car rentals. Have a look at our Travel Resources page.