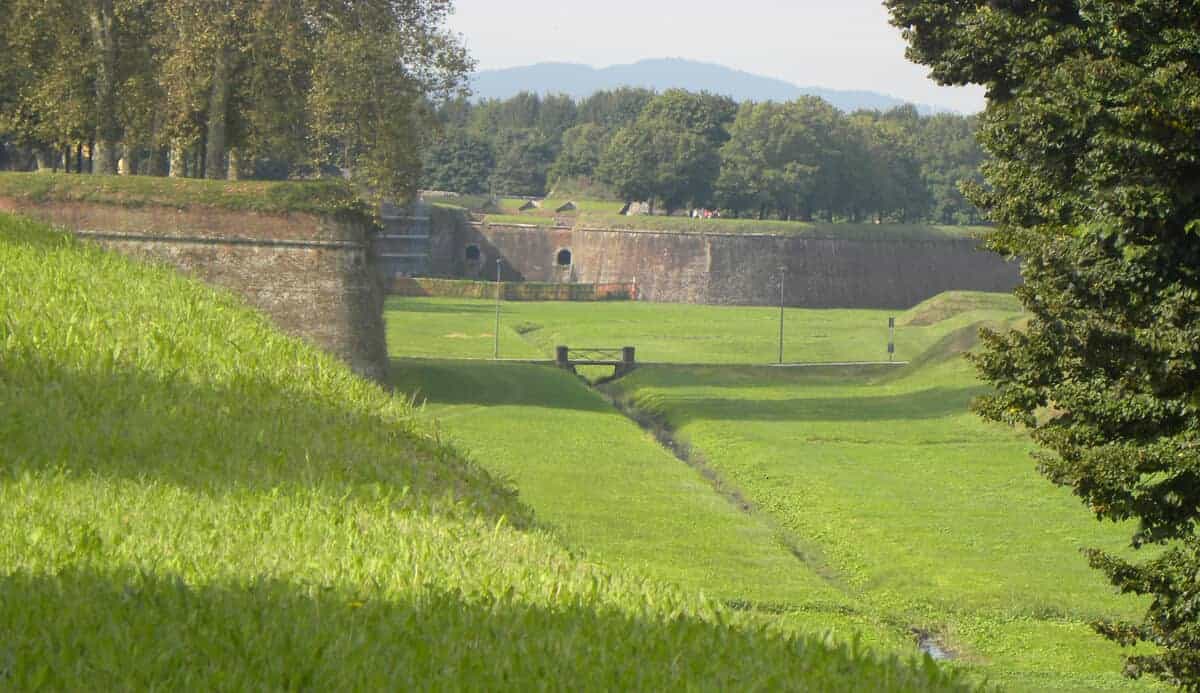 What to Do in Lucca, Italy
We both agreed that while Lucca doesn't have the highlights of some of the other Italian towns we visited, it is a relaxing, pretty town that makes for a good 2 day stopover. It is in complete contrast to nearby Pisa (which I would visit as a daytrip – without an overnight stay).
The Ramparts ringing the town were the highlight for us; a wide elevated pathway hedged on both sides by trees, it is a park-like setting that is great for biking and jogging. It has nice views over the town on one side and the fort walls on the other. It is green, pretty and the fort walls are very impressive. Walking the entire wall takes about an hour.
.
The old town is full of charming, narrow streets lined with shops, bars and restaurants. Right in the center is Torre delle Ore, a highlight for its views over the town (below).
---
---
.
Another of Lucca's highlights, the Piazza Anfiteatro was a bit of a disappointment. The guidebook had described it as a 'coliseum' and I had visions from the movie 'Gladiator' in mind. What we saw was an oval plaza filled with stores and restaurants. "So where's this coliseum?" asked Lissette. I re-read the entry in the guidebook – there was an old anfiteatro here, but it had been built over and was currently under about 9 feet of stones and tiles.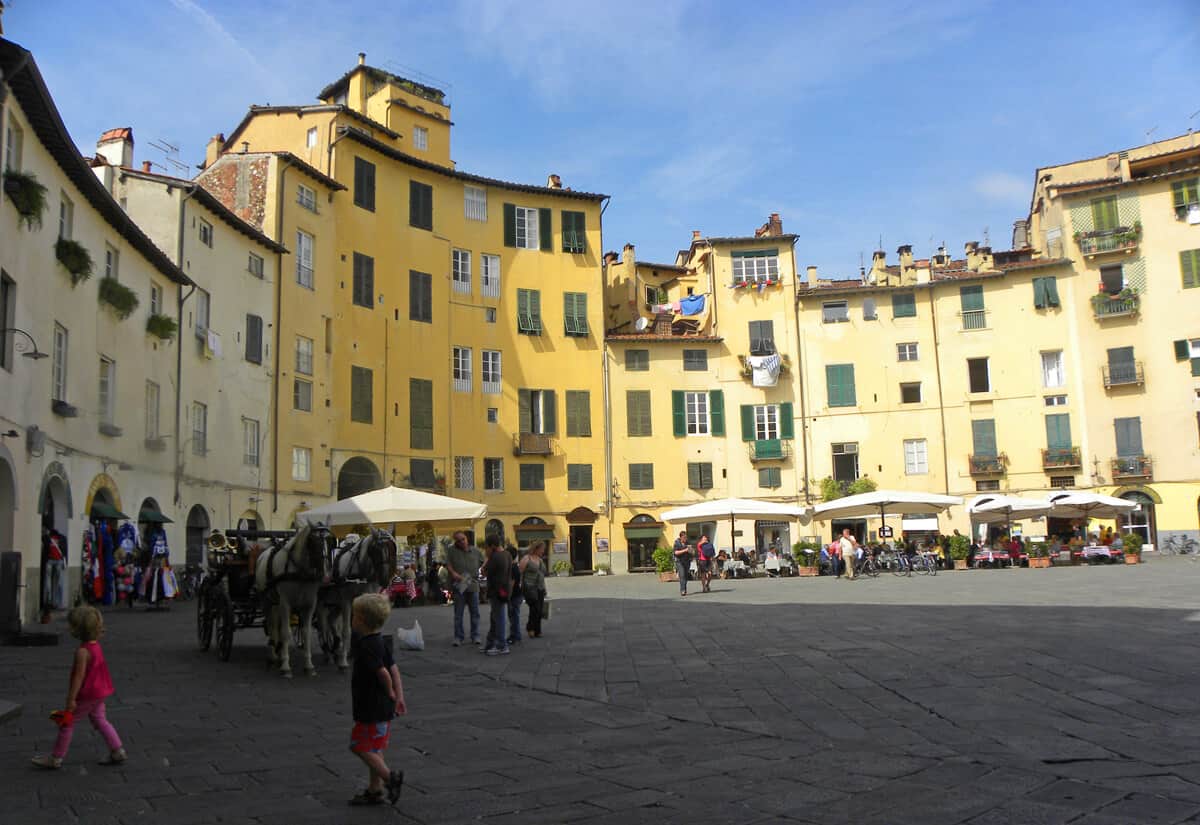 .
More impressive is Lucca's Duomo, the Cattedrale di San Martino. Originally build in the 12th to 13th centuries, it's Romanesque in style and has an intricately decorated marble facade.
But the main draw of Lucca is that it is a relaxing place that still feels like a real town. "Charming" is a word that every guidebook seems to use when describing Lucca. It certainly is that. We spent 2 days here and felt that we had escaped to a quieter, more genuine corner of Tuscany.
Below: a few more photos from around town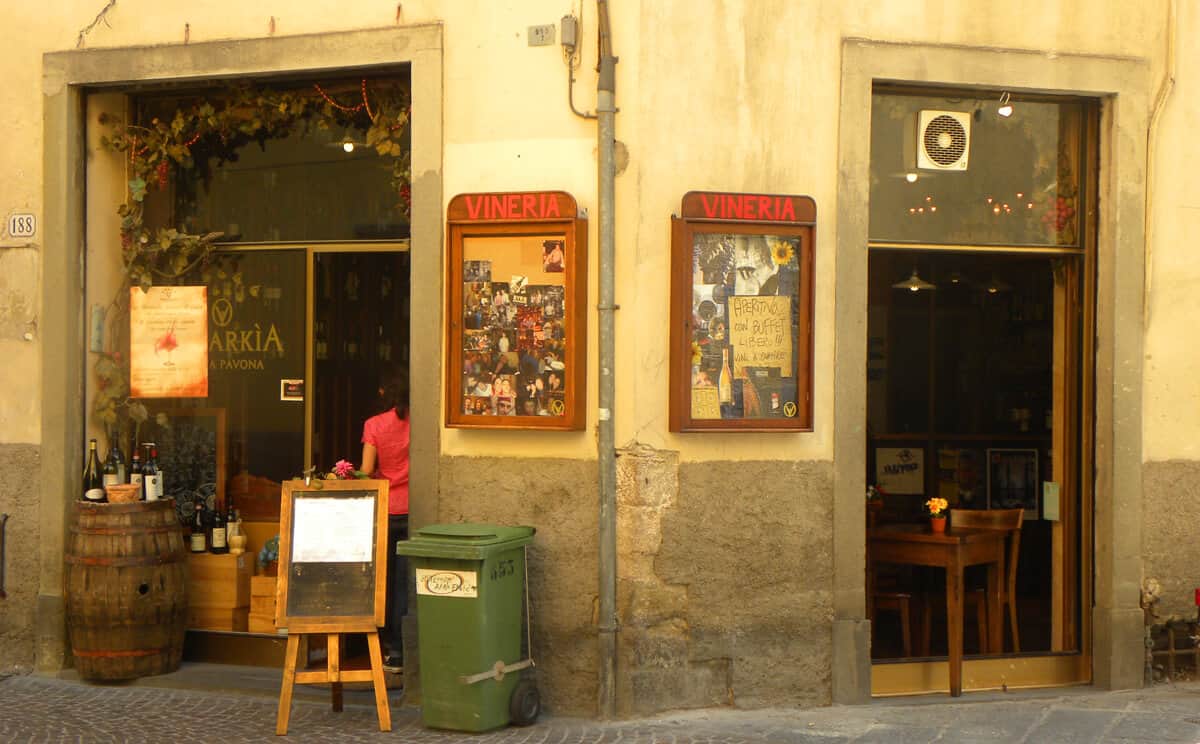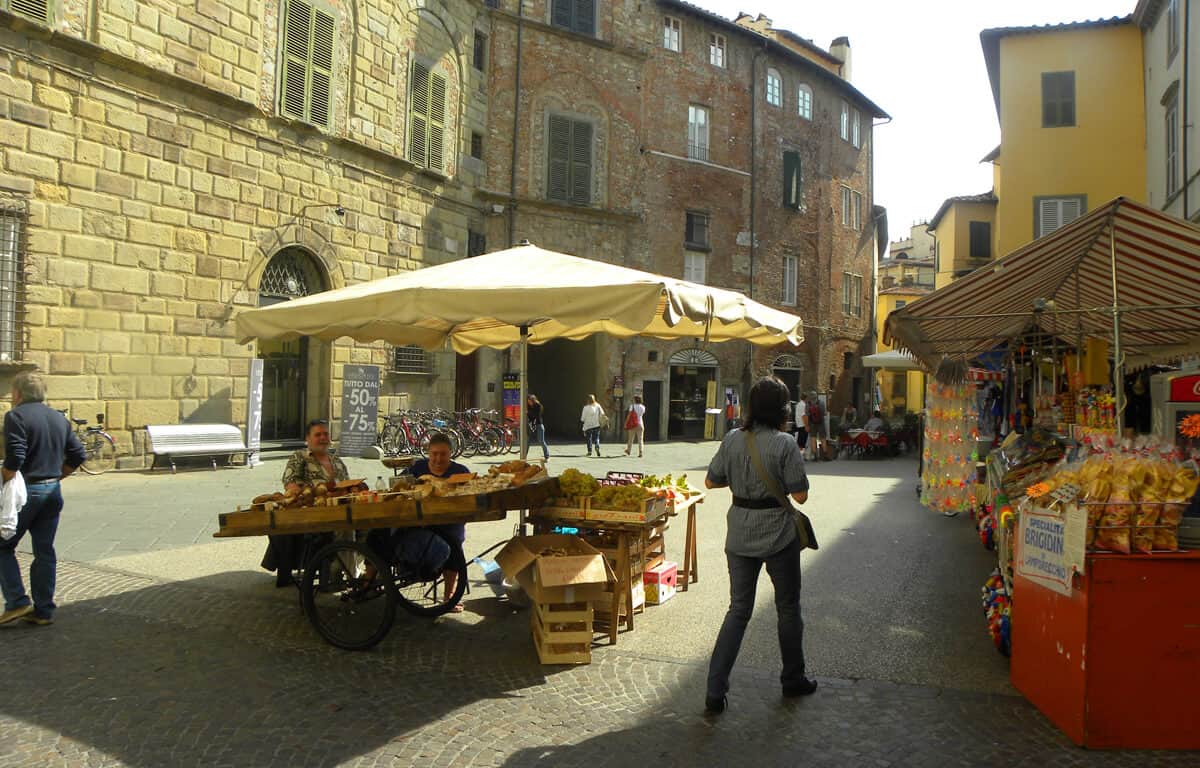 Practical Information:
Food: We fell in love with Pizzeria Scusa Ameri which seems to be a local's favorite. Great pasta, pizza and salads as well as really good (and cheap) housewine. Just out of the Porta Elisa gate. We came here for almost all our meals 🙂
Accommodation: We stayed in Lucca in Villa Lucrezia. Excellent hotel with fantastic location next to Porta Elisa gate.
Organized Tour: If you don't have the time for an overnight stay, this Full Day Tour from Florence takes you around both Lucca and Pisa (which I wrote about here).
---
---

Ps. If you find our blog helpful, please consider using our links to book your flights, hotels, tours, and car rentals. Have a look at our Travel Resources page.