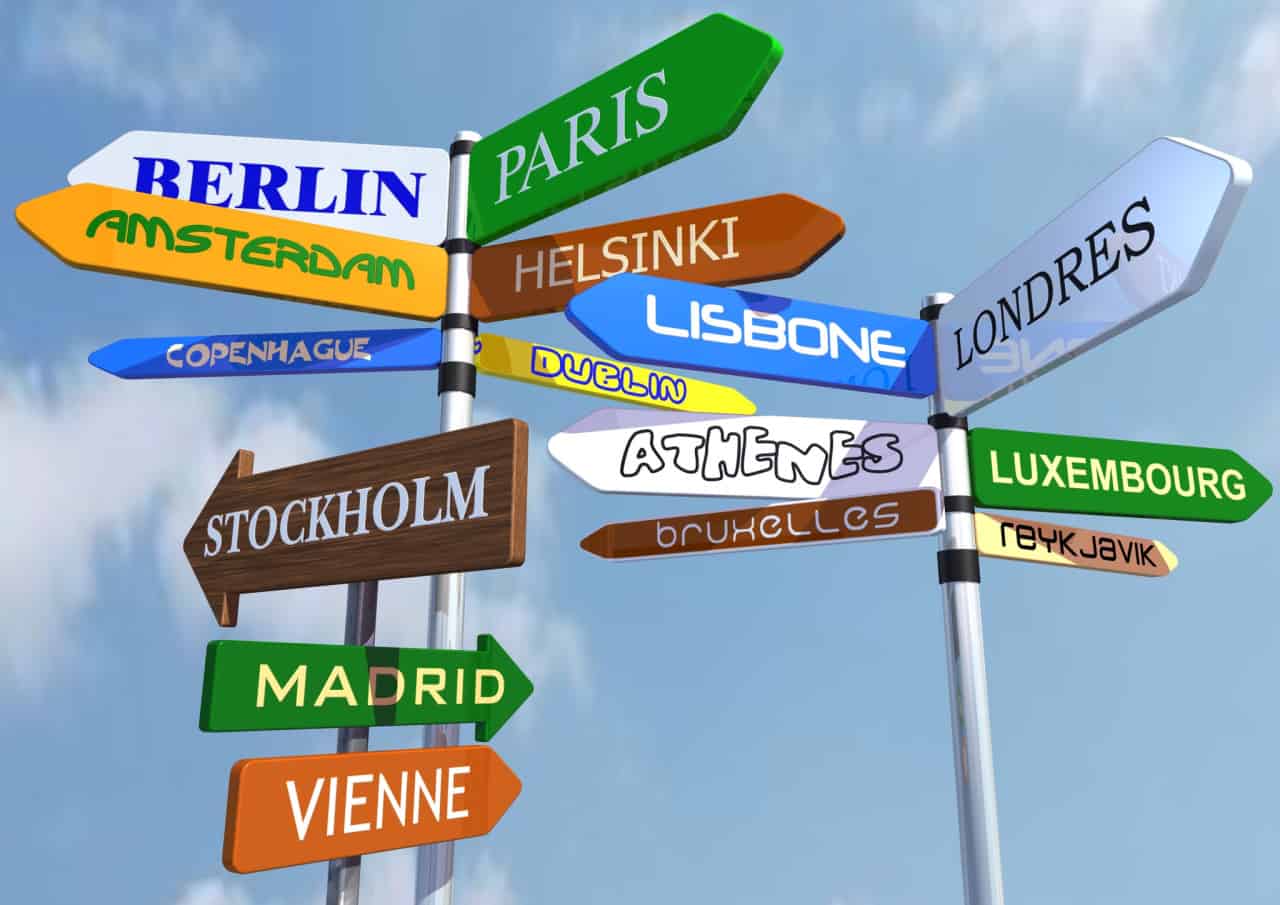 Why are Expats so darn Angry?
It always amazes me how nasty expats can be. We've encountered it many times in the past, usually on travel forums when researching a place (we've previously found forums on Thailand and Central America particularly nasty).
I've been reminded of this lately now that we're living in Spain and part of a bunch of expat Facebook pages. Never mind the angry Brits who are upset about politics (angry about new EU rules on British citizens, angry about their own governments, angry about Spanish in general "targeting" them). Everyone on these pages gets into it no matter their nationality. Even fellow "mild-mannered and polite" Canadians.
Example from the Canadians living in Spain expat page: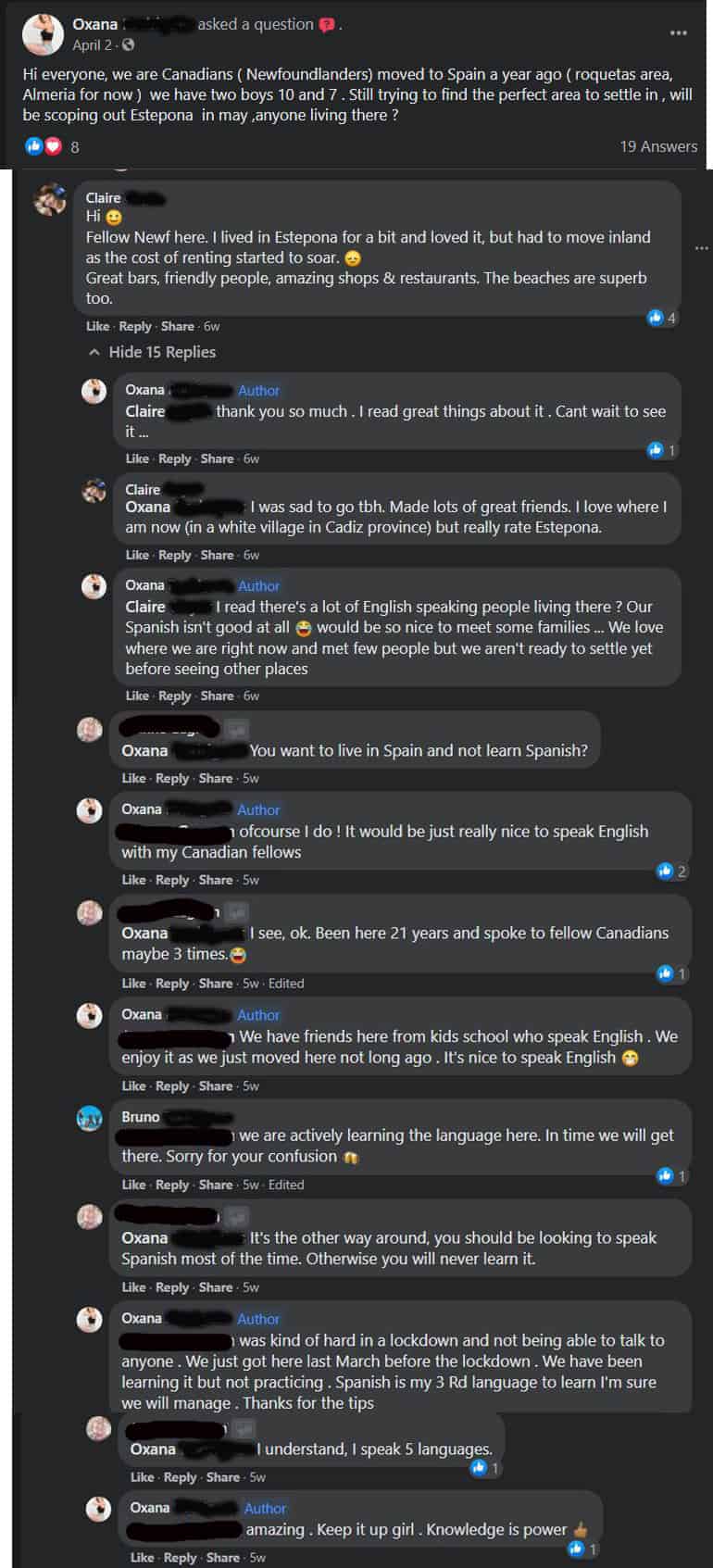 Jeez, she just wants to meet some fellow English-speaking people. Why did that woman have to get all snarky on her? (by the way, Oxana handled it perfectly in the way she ended the topic).
---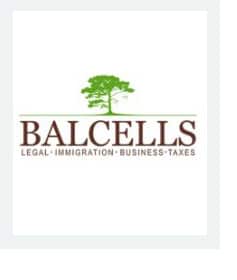 Thinking of moving to Spain? Marta at Balcells Group helped us get our Visas. She's an immigration expert and will help you with all your Visa needs. More detail here.
---
I was on another expat site, a gardening website focusing on cactus. There I saw expats getting angry because others were asking questions on the wrong kind of plants.
"THAT IS NOT A CACTUS! IT'S A SUCCULENT!! You should read the group rules, this group is for cactus only and not for other plants"
Yeesh… can you imagine going to a Viveros and the guy frothing at the mouth because you were confusing succulents or yuccas with cactus?
So why are expats so darn angry all the time?
I'm not sure.
But here are a couple of ideas.
1) It could be that these are angry/miserable people to start off with. A quote I heard once that's stayed with me: "There are two kinds of expats in the world: the kind who hate their home country and the kind who hate their new country". True, but there's a third type: the kind of expat that hates both and will never be happy anywhere.
2) A lot of Expats have a superiority complex and feel that locals should cater to them. So they get upset when they can't get service in English, indignant when they feel that spending their "hard earned money" doesn't get them VIP treatment, and angry when you suggest supporting "local" business (we've noticed that when "locals" on Facebook promote local businesses in Spain that it means the British pub down the street serving bangers. Suggest anything truly local – ie. Spanish – and it is met with derision by the expat crowd).
Which brings me to another subject. Why is it that you'll meet expats who've lived 30 years in Spain and barely speak a word of Spanish?
Again, I think the answer boils down to a superiority complex.


3) The medium and the people on them. The medium – specifically facebook pages and forums – are something that didn't exist 30 years ago. Today everyone, especially expats far from home, use them to keep in touch with their community and to keep up to date with the latest local news. They're actually great. If I've ever had a question about where to buy a spin bike, what kind of plant that is in my backyard, or need a restaurant recommendation, I've had answers within minutes. Most people are very helpful.
But there will always be expats who do nothing but start trouble, people who treat FB pages and forums like their own personal page. I wrote about that a few years back: The Best and the Worst of Travel Forums. And dealing with Trolls, Haters, Expats, and other "Uglies". Unfortunately, while a minority, there's enough of them to feed the "Angry Expat" storyline.
As I say, we're new to Spain. We love living here. So I can't understand why Expats are so angry.
---
---