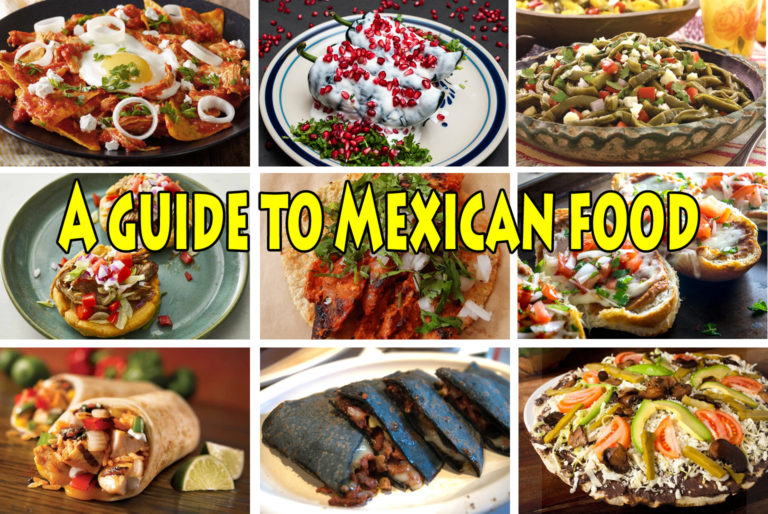 A guide to Mexican food.
I've been to Mexico about 10 times now but I have to admit that I still get confused by items on a Mexican menu. Such as: what's the difference between a Burrito and a Quesadilla? How about a Fajita, how is that different? What are Gorditas, Carnitas and what is Chilaquiles? And what is a Chimichanga (and is it even Mexican?)
Lissette and I have a big 2 month trip of Mexico coming up where we intend to stuff our faces with Moles, Tlayuda, Pozole and Chapulines. I don't know what half of those things are.
So, in preparation of our trip, I thought I'd do some research for myself as well as anyone else who has some of the same questions (I include a lot of photos so you know what to expect).
Note: If you have a favorite Mexican dish that you think we should know about, tell us in the comment section.
Mexican Dishes
Tacos
Tacos are the most popular food in Mexico. A taco is a small hand-sized tortilla (can be corn or flour based*) that you use to wrap up a filling. The filing can be just about anything: beef, pork, chicken and vegetables topped with salsa, guacamole or sour cream are all popular options. Make sure to top everything off with a little bit of lime.
*Northern Mexico usually uses flour based tortillas, southern Mexico corn based.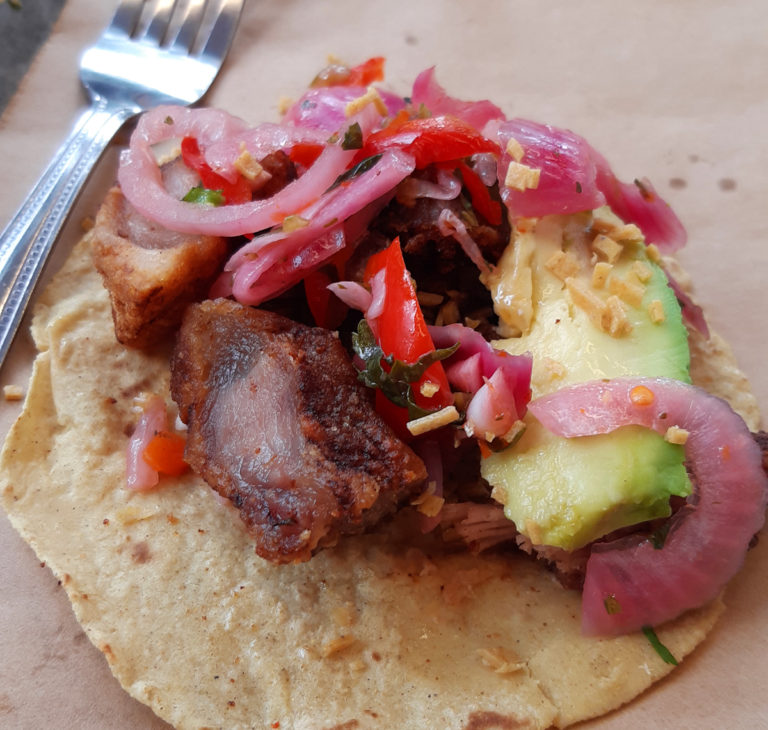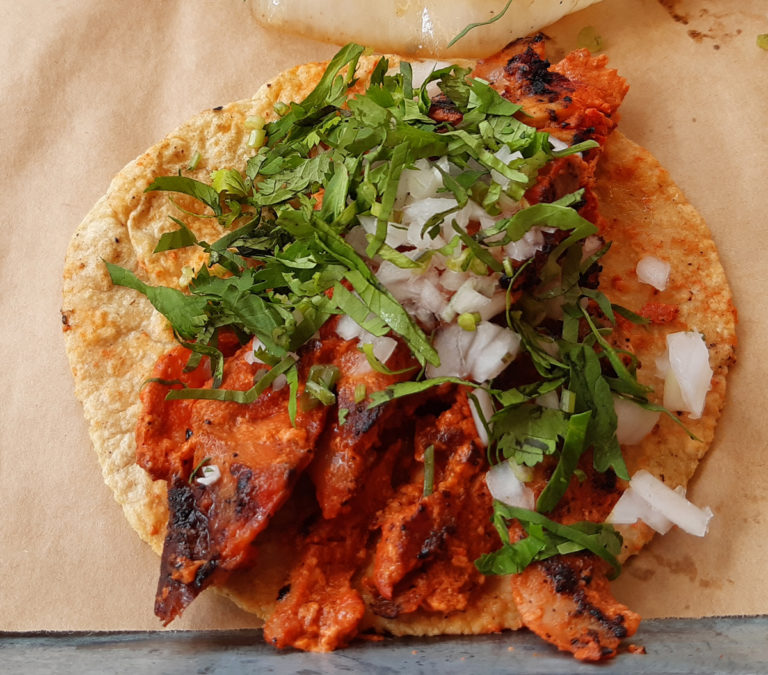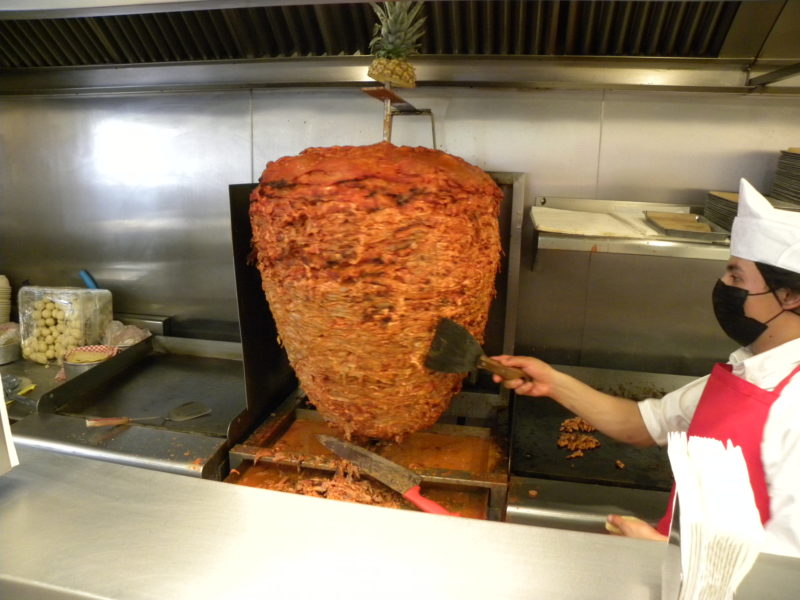 You can find tacos in Taquerias – they're everywhere in Mexico from sit-down Taqueria restaurants to little stands on a corner. They're always good and inexpensive. 3 or 4 of them will usually be enough to fill you up.
---
---
Burrito
The biggest difference with a Taco is size.
Whereas Tacos use small tortillas, Burritos use a much larger flour tortilla (corn ones would break). They're usually filled with more ingredients (like meat, beans, vegetables, rice, cheese, salsa and guacamole) and are served folded and sealed. You can eat them with your hands but sometimes they're "wet" and you'll use a knife and fork.
A burrito will often be enough for a whole meal.
Fajitas
Fajitas are served with the same large flour tortilla as burritos. The difference is the filling and how it is served.
The filling in fajitas are cooked (and hot) strips of meat with vegetables, usually always including peppers and onions. Unlike burritos which are served rolled up, fajitas are usually served with the meat and veggies on a separate plate or tray. You then fill up your tortillas with the meat/veggies and add any condiments.
---
---
Quesadillas
The big difference comparing Quesadillas with everything above is cheese.
How they are prepared: put cheese (usually a stringy cheese like Oaxaca cheese), meat and vegetables in a large flour tortilla. Put the filled tortillas in a griddle (a comal) so that the cheese melts. A Quesadilla is like the Mexican version of a grilled cheese. Sometimes you'll use two tortillas, melting the ingredients between the two.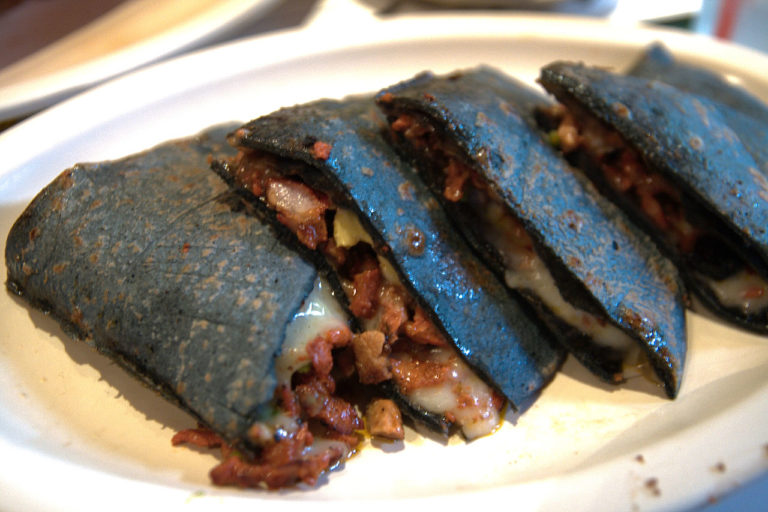 Blue Corn Quesadillas
Enchiladas
Enchiladas are tortillas stuffed with filling (meat, vegetables, cheese, beans etc) which are then smothered in sauce. Sprinkled with cheese on top, they are then put in the oven to heat up, allowing the cheese to melt.
There are many different types of Enchiladas filled with different stuffing: Enchiladas con mole (used instead of chili sauce), Enchiladas potosinas from San Luis Potosi are made with cheese-filled, chili-spiced masa, Enchiladas placera from Michoacán are made with vegetables and poultry. There are many others…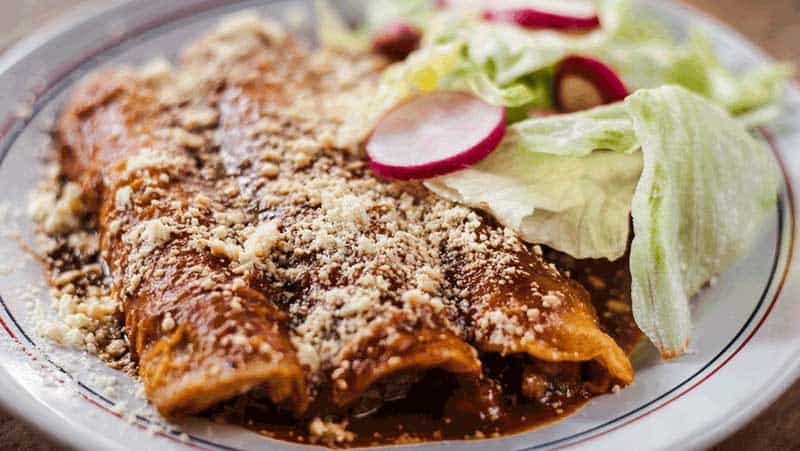 ---
---
Tamales
A tamale is a mix of dough (made from corn) and various ingredients (meats, vegetables, cheese, even fruit and of course chilies). The mix is wrapped in corn husk or banana leaves and steamed to cook.
Tamales are often eaten for breakfast by Mexicans and are often accompanied with Atole, a hot corn and masa drink which can be flavoured with vanilla, cinnamon and guava.
Tortas
When I visit my mom in San Miguel de Allende we often go to the local market for a torta for lunch. A torta is basically a fat sandwich served in a bun called a bolillo (a bit like a baguette but rounder and softer). You can choose from all kinds of fillings just as you would a sandwich.
---
---
Pozole
I had never heard of Pozole until our friend Victoria in Patzcuaro mentioned that it's her favorite Mexican dish.
Pozole is a traditional soup or stew that uses a meat-based broth (usually chicken or pork) and that usually incorporates the same meats within the soup. But there are also vegetarian options, with a non-meat broth and beans used instead of meat in the soup.
There are many variations of Pozole, usually reflected in the toppings used in the soup. Pozole blanco is Pozole without additional sauces, Pozole verde includes a rich green salsa whereas Pozole rojo uses a red salsa. Pozole is served with a wide range of condiments including chopped onions, shredded cabbage, radish, avocado, limes…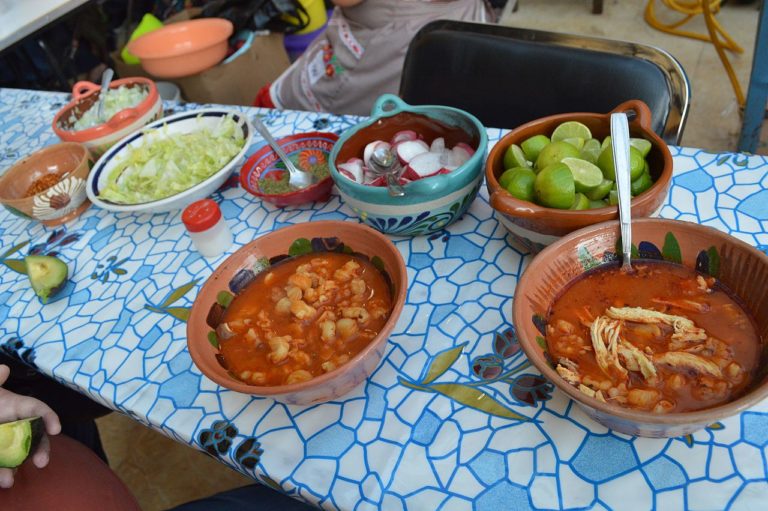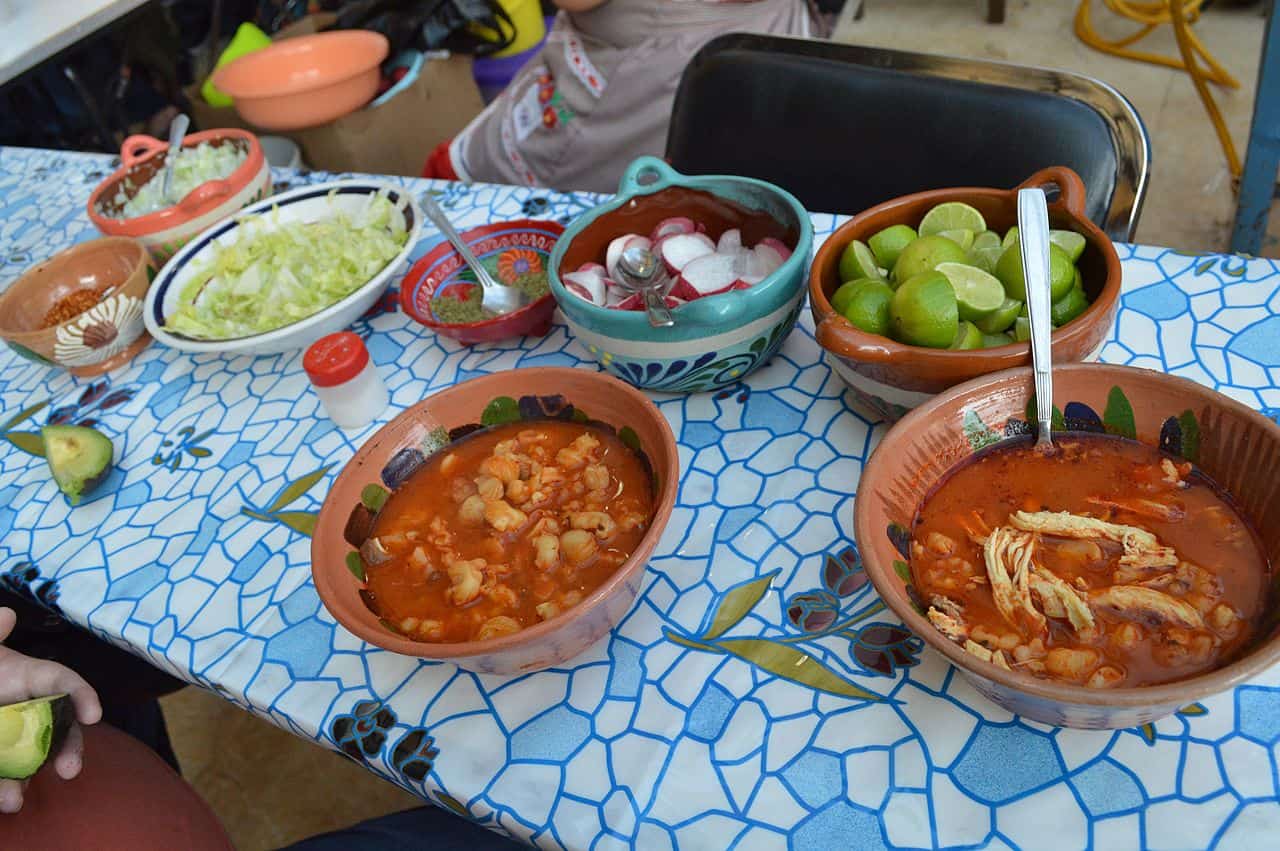 Gorditas
A Gordita is the Mexican equivalent to the Venezuelan Arepa. They're also similar to Empanadas (in appearance. But Empanadas are made of flour dough. Gorditas are not…)
A gordita is made using a dough from corn flour. Although it may look like a tortilla, it is thicker. After being deep fried, it is opened and stuffed with meat and vegetables. It is then put into boiling oil until golden and crispy.
---
---
Chilaquiles
Chilaquiles are corn tortillas that have been fried (so they become crunchy like nachos). They're mostly used when making breakfast, cut into quarters and usually served with red or green salsa and with eggs, shredded chicken and beans. Chilaquiles are often topped with cream cheese or queso fresco.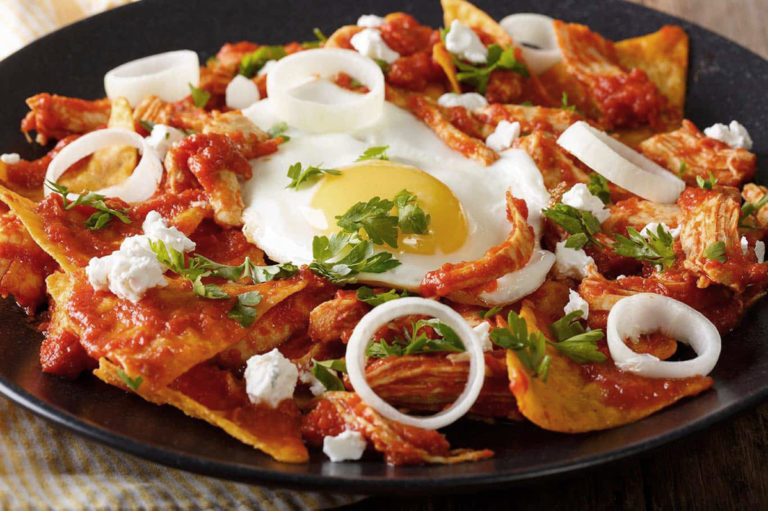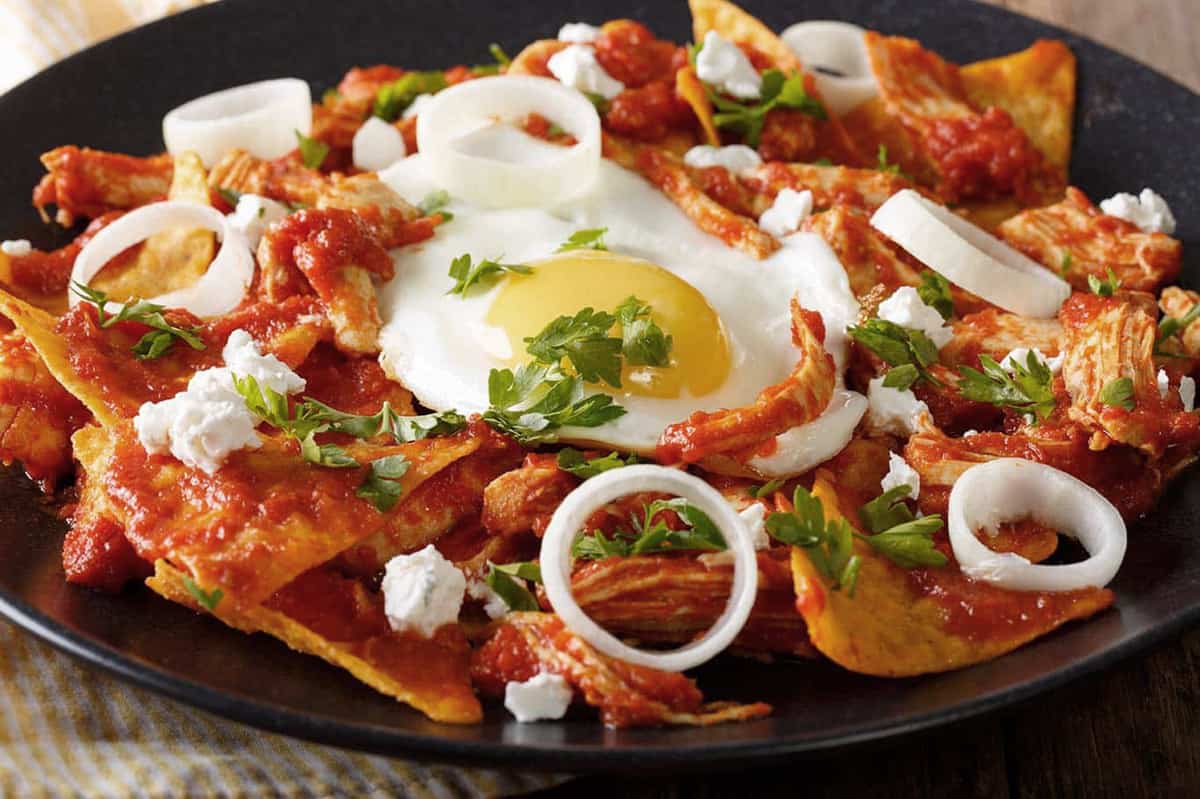 Molletes
Another popular Mexican breakfast is a Mollete. Using bolillo (the same bread I mentioned up above used in Tortas), they are open faced sandwiches topped with refried beans and cheese which are toasted and melted.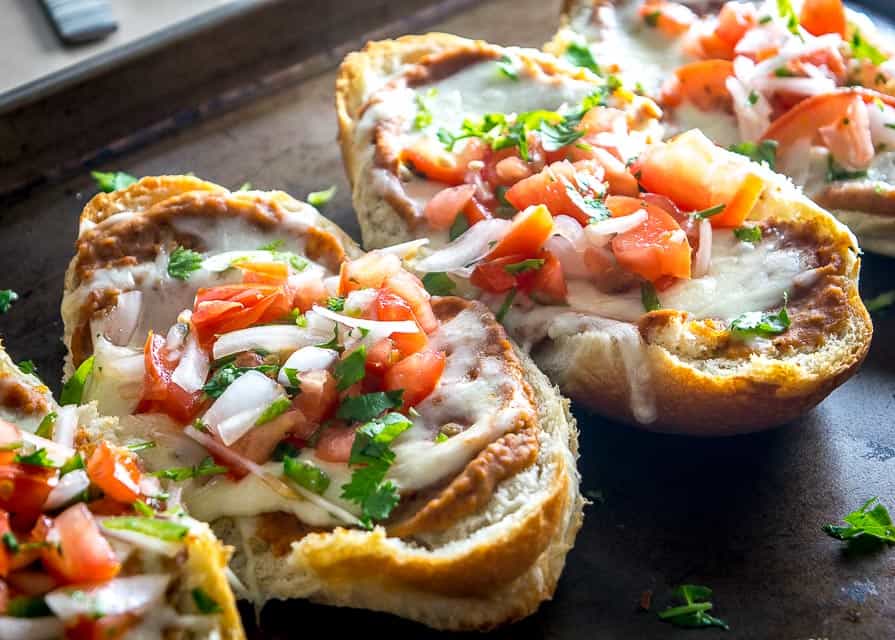 ---
---
Sopes
I used to think a Sope had something to do with soup.
A Sope has a thick base made of fried corn dough (masa). It can have multitudes of toppings depending on the region you're in but you'll often find them featuring meat, refried beans, crumbled cheese, lettuce, onions and different chili sauces.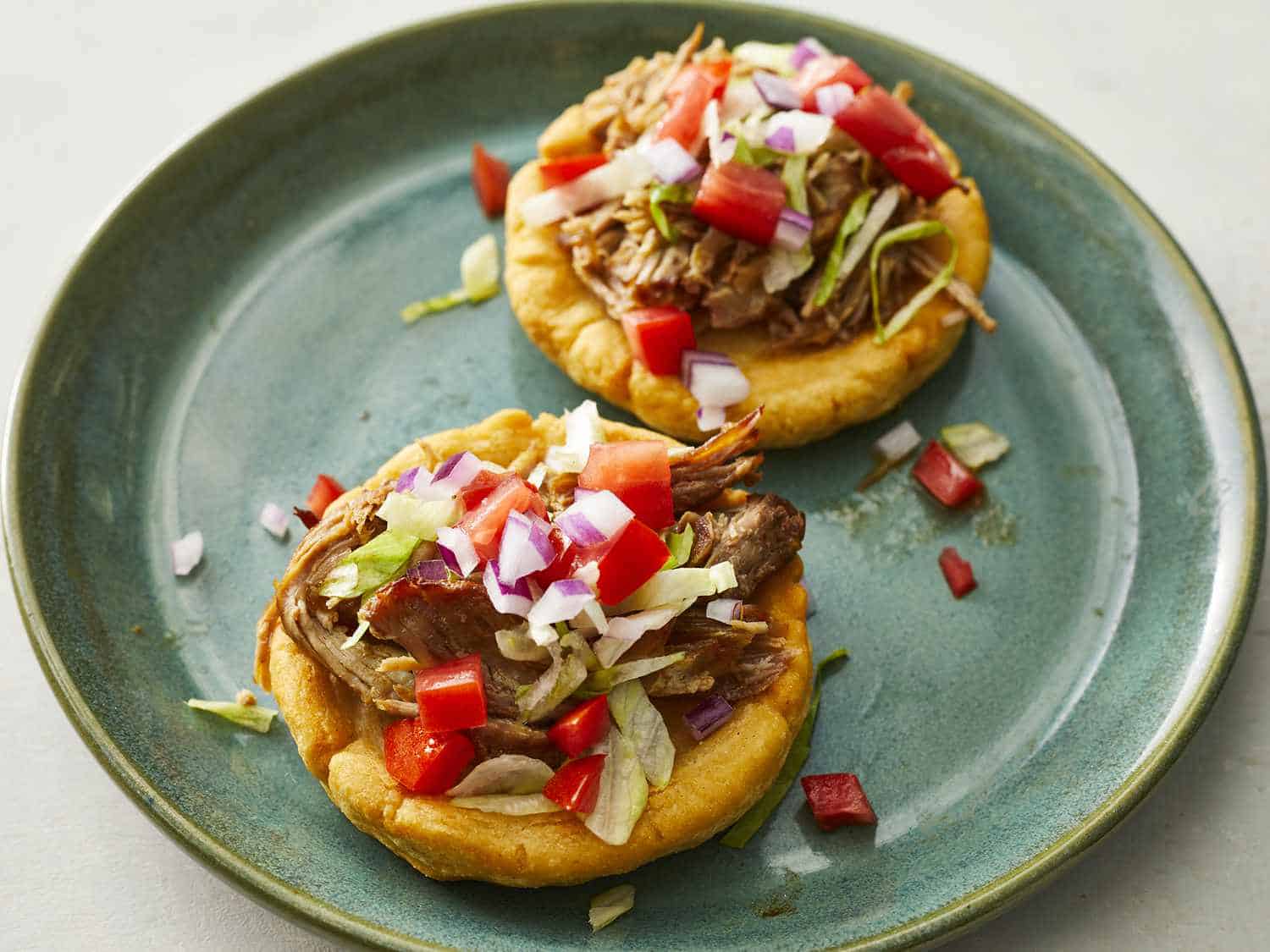 Huaraches
They look different to Sopes but are similar – Huaraches are made from a masa base (ie corn dough) and mashed pinto beans which are fried…then topped with meats, salsas, onions, cilantro…
Huaraches are popular in Mexico city where they originate.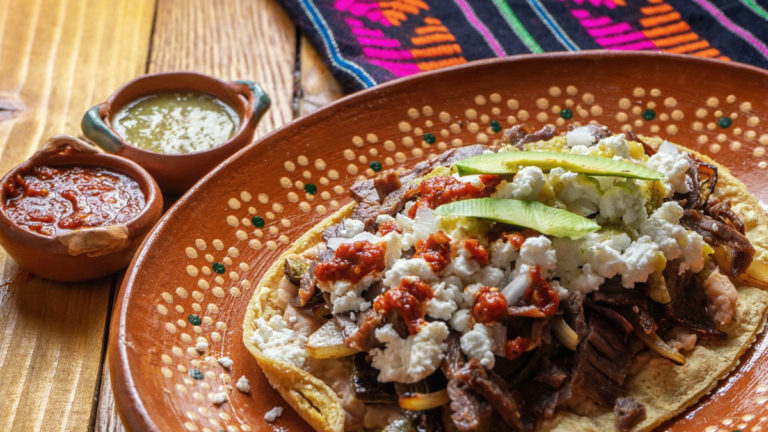 ---
---
Tlayuda
This is a very popular Oaxacan dish.
Tlayudas use very large tortillas which are fried or toasted to make them crunchy. They are covered with a spread of refried beans, pork lard, lettuce, cabbage, avocado, meat (usually shredded chicken, beef or pork), Oaxaca cheese and salsa.
Chiles en Nogada
This dish originates in Puebla.
Poblano peppers are filled with picadillo (a mix of shredded meat, fruits and spices), covered with a walnut-based cream sauce called nogada, and topped with pomegranate seeds. The dish is usually prepared in August and September when pomegranates are in season.
Chiles en Nogada is tied to Mexican independence and considered a patriotic dish (the colours tell you everything there is to tell…)
---
---
A few Mexican food items I should mention…
Carnitas
Carnitas is pork that has been prepared in a special way, usually using lard or salt to season it. The seasoning tenderizes the meat so it can be shredded. It is then roasted to make it crispy.
You'll find Carnitas in most of central Mexico, it is a very popular way preparing pork and makes for a great filling for tacos, burritos and enchiladas.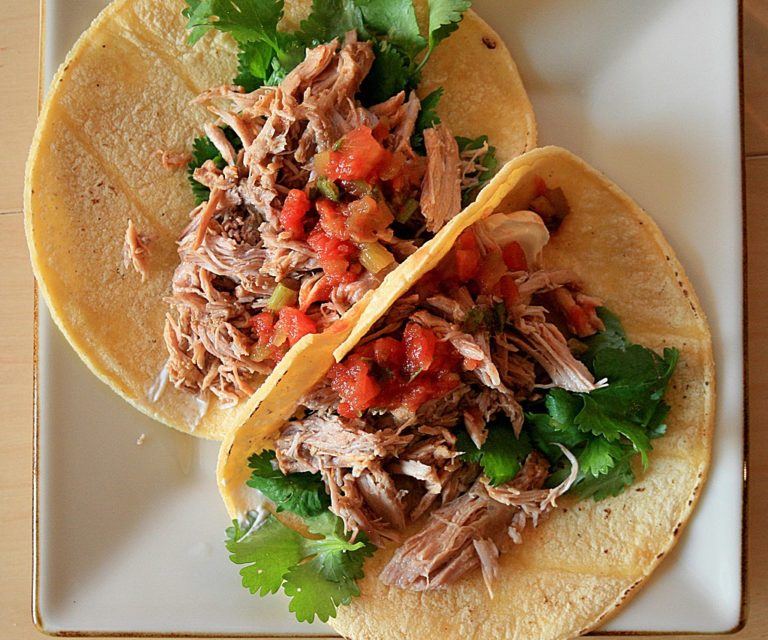 Mole
Mole means sauce and can be very different depending on the region of Mexico. It is however mostly associated with Puebla and Oaxaca.
Moles generally contain fruits, nuts, chili peppers, and spices like black pepper, cinnamon, or cumin. The "classic" mole is Mole Poblano (it has been called the "national dish of Mexico") which is a dark red or brown sauce served over meat.
How to use mole? It is often a dish in itself, served over meat. It is also often used in tacos and burritos as a condiment.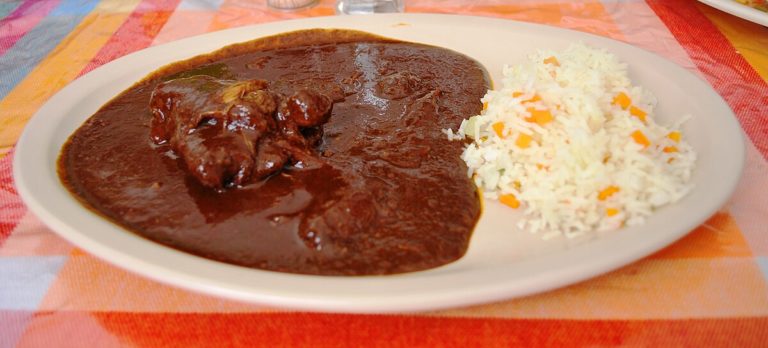 ---
---
Nopalitos
Nopalitos are made from Nopales (prickly pear cactuses).
They are served in many ways including as an accompaniment in salads, tacos or in cooking breakfast. I've become big fan of nopalitos on my last few trips to Mexico.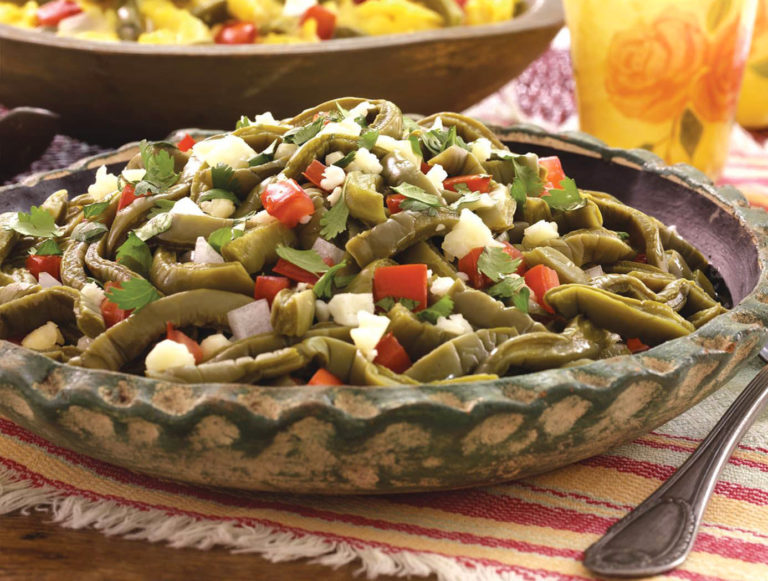 Chapulines
I mentioned Chapulines in my intro. What are they? They're grasshoppers!
Seasoned with garlic, lime juice, chilies and/or salt, they are toasted and served as snacks or even fillings in tacos, tlayudas etc…I've had some and they're actually quite tasty.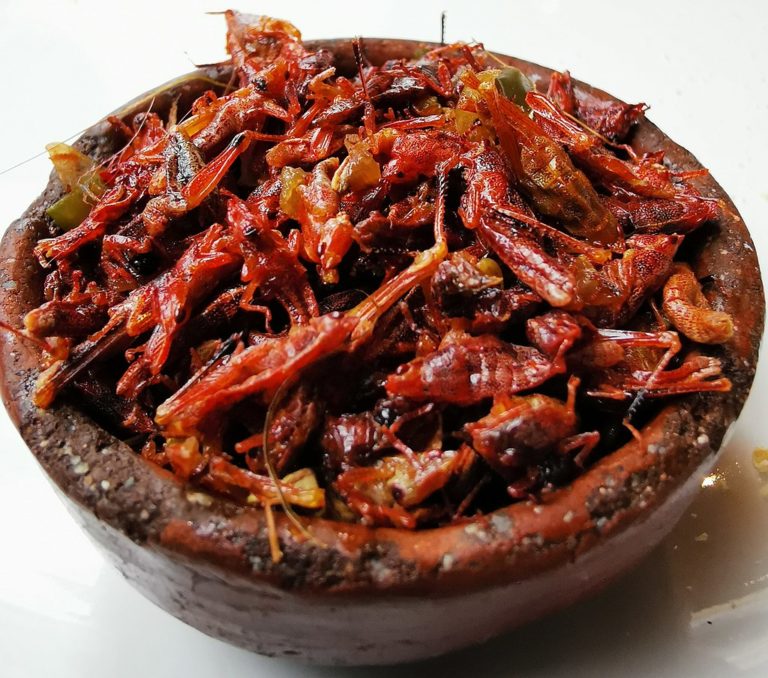 There are so many different components of Mexican food that I can't cover here but that deserve mention:
Guacamole – the traditional avocado mix that everyone loves. A staple with every meal.
Carne Asada – refers to grilled meat.
Chimichanga – I mentioned it in the intro. It's basically a burrito that is deep-fried and topped with cream and cheese. It is NOT a Mexican dish however so it's very unlikely that you'll find it in Mexico.
Empanadas – I mentioned Empanadas in passing when comparing them to Gorditas. You'll find them in Mexico but they actually originated in Spain and Portugal.
Huevos Rancheros – You'll always find this on a Mexican breakfast menu. Huevos Rancheros consist of fried eggs on top of fried corn tortillas covered in chili sauce. It's a bit messy but good.
Aguas Frescas – Mexicans make fruit juices which are safe to drink (don't worry about the ice cubes) that are delicious and refreshing. Agua de jamaica, for example, is from the hibiscus plant and tastes a bit like cranberry. Agua de horchata uses rice and cinnamon. That doesn't sound very good but it's great. There are many different sorts of Aguas Frescas.
Salsa – along with tortilla, probably the most used word in the Mexican food vocabulary. Salsa means "sauce" and you'll always have a multitude to choose from in all different colours and degrees of spicyness.
Limes – another essential in Mexican cuisine. Besides adding a nice zesty flavour to everything, lime helps you digest. You'll always find limes as an accompaniment to Mexican food.
I've covered some of the basics of Mexican cuisine that most people get confused about. I obviously can't stuff the entirety of Mexican cuisine in this guide, there is just too much. But if I've missed anything obvious please let me know 🙂