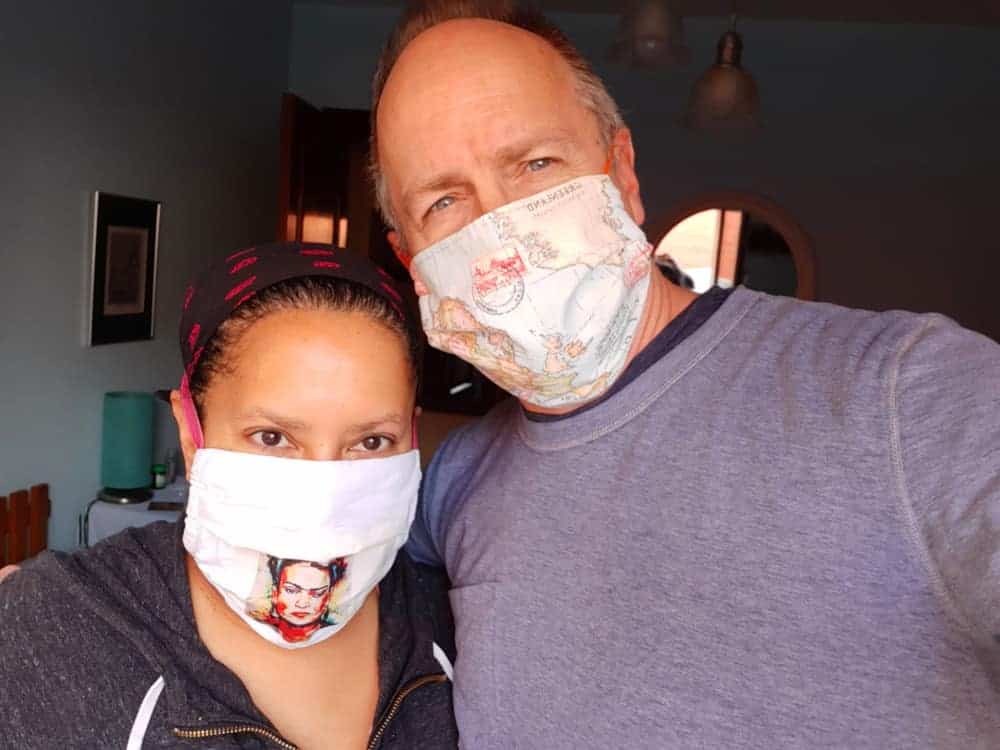 September 6, 2020
It's been a strange year. In Leon we saw the transition from spring to summer. Because of the strict lockdown in Spain we saw it all from our window. We left Spain in early July to see Montreal in full summer mode. People would be surprised – Montreal in summer is hot and humid. It's almost tropical. In fact, it's warmer in summer in Montreal than many other places we've been including Central Mexico where I often visit my mom this time of year (because of the virus I haven't this year). Now, as we've gone from August to the first week of September, Montreal has turned the corner. There's a cool breeze in the air and the leaves have just started falling off the branches. I've always said that autumn is Montreal's most beautiful season. But the beauty of autumn is offset by the inevitable – winter is coming. Which means it's just about time to get the hell out.
Without giving too much away, we're hoping that happens soon. As most readers know, we came back to Montreal to apply for a Spanish non-lucrative residence Visa. Once we have it in hand we'll be on the next plane out. More to come on that soon – but for now I'm shutting up about it because Lissette is superstitious. She believes the more I talk about something (before it happens) the greater the chances I jinx it.
How Covid has changed us
This has been a very different return to Montreal than prior visits. We haven't reached out to friends or family (the exception being my son). Part of that has been because we've been very busy getting administrative stuff done. But that's a bit of an excuse.
Lissette and I will admit the virus has changed us. We're feeling less social than we used to. We haven't felt the need to see people. In fact, looking back, we've gone out once in the last 6 months – an outing with our Airbnb host in Leon just before leaving Spain. And even then, to be honest, we had looked forward to the evening ending.
I can't explain it. While there's always a fear of contracting the virus, we know, statistically speaking, that chances are very low. It's more about the adjustment to the virus: the mask, the constant washing of hands, the social distancing. But it's more than that too. Everything feels different. You can't even pop into the bathroom at a bar, restaurant, or office building anymore if you have to go.
Maybe being anti-social is a side effect of our 3 months of mandatory self-isolation in Spain. But it's also because of all the rules now in effect, which honestly, kind of suck. You'll never see me arguing against these rules. But I'll be the first to admit that as much as people should wear masks in indoor spaces it really takes away from the enjoyment of life.
Will we change once this virus passes/a vaccine comes out? I think it'll take a while.
We've changed a few other behaviours. After our 2 week mandatory lockdown when we came back to Canada where we had to have anything/everything delivered. We've stuck to that. We now plan ahead and order about 10 days of food and alcohol online for home delivery. Going shopping every other day is for us a thing of the past, the virus introduced us to a new way of shopping (like many other people). We still get fresh stuff at the local fruit market and bakery but that's about it. We've finally stepped into the 21st century 😊
What we've been watching
We've seen a couple of good things on Netflix lately that have been interesting.
Hillary. I like political documentaries and this 4 part series on Hillary Clinton is interesting and shows a side of her many haven't seen. I'll admit that I've never been a fan of hers. I remember a few years back speaking to a lady while on El Chepe in Mexico. She said at the time that Hillary lost because "she was a woman". I told her that I didn't think that was the reason, that I thought Hillary lost because she's unlikeable. The lady, a feminist granola-type with hairy legs, didn't appreciate it and didn't talk to me the rest of the journey.
I still don't like Hillary but she would have been a competent president unlike the current occupant of the White House. Which reminds me of this…
An excerpt from "100% Fresh" from Adam Sandler
Oliver Stone's Untold Story of the United States. Excellent, thought-provoking, 10 hour series that pokes holes in what most North Americans (I'm including Canadians) learn at school. I'm surprised not more people have accused Stone of being anti-American. Some great footage and one feels that the 10 hours could have taken double the time. There's a lot here and I'm about halfway through the series as I write this. Very well researched and very interesting.
Love on the Spectrum. About young people on the "spectrum" (with different types of autism) trying to find love. Interesting and touching. A must see.
I've also been watching tons of Hockey. It's been 6 years since I've sat down to watch a hockey game on TV. This summer, because of Covid, the playoffs were set in the "bubble" centers of Toronto and Edmonton. I've watched almost all the games (I signed up on NHL.com) and the series have been very entertaining. Lissette is always fascinated with hockey language and always takes notes when she hears something new. Her recent favorites: "He made a great dump in the corner", "he's a fast, rangy guy with an active stick", "he got it in the 5-hole". She also likes to make commentary on the worst hockey uniforms (the home uniform of the Minnesota Wild) and the sexiest coaches (John Tortorella and Kirk Muller). So she's gotten a bit of amusement from the hockey. But I think she's starting to get a bit fed up with it now..
This has been our lives over the last month in Montreal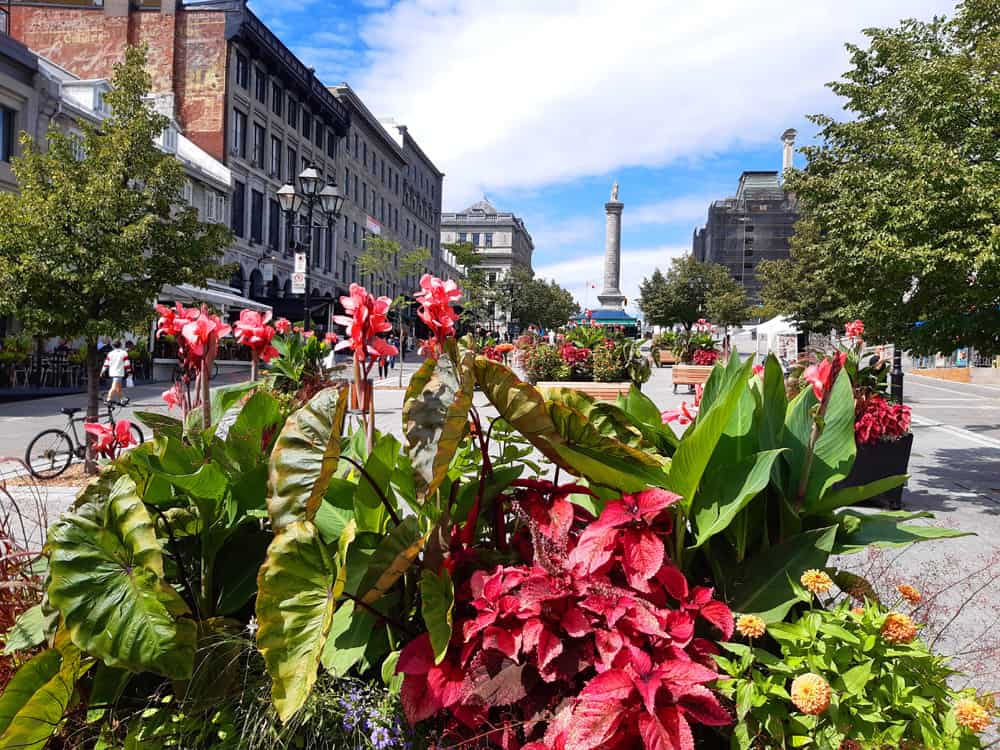 Montreal…and looking forward to getting back to Spain
Being back in Montreal has been fine. Lissette and I lived here 25 odd years and the city was great to both of us. At its peak it was an exciting, dynamic and cosmopolitan city. It was a sexy city full of nice bars, good restaurants and nightclubs.
I say at "its peak" because Montreal is not what it used to be 10-15 years ago. It looks tired. Nice restaurants and upmarket stores have given way to fast food restaurants and dollar stores. Montreal is still young (it's a city that's always felt young at heart) but sexy upmarket chic has given way to downtrodden bohemian these days. And it's not Covid…I've come back the last couple of years to take care of business and have felt the same way.
Maybe we've just gotten older.
I owe this city a lot. I had a great career and life here. But being back reminds us of all the reasons we were ready to leave back in 2014. It's not "our" city anymore.
So we're crossing our fingers and hope that we'll be able to get back to Spain soon. Because winter is coming.
Thanks for Reading!
(and as always, appreciate your thoughts)

Ps. See all our Newsletters here.