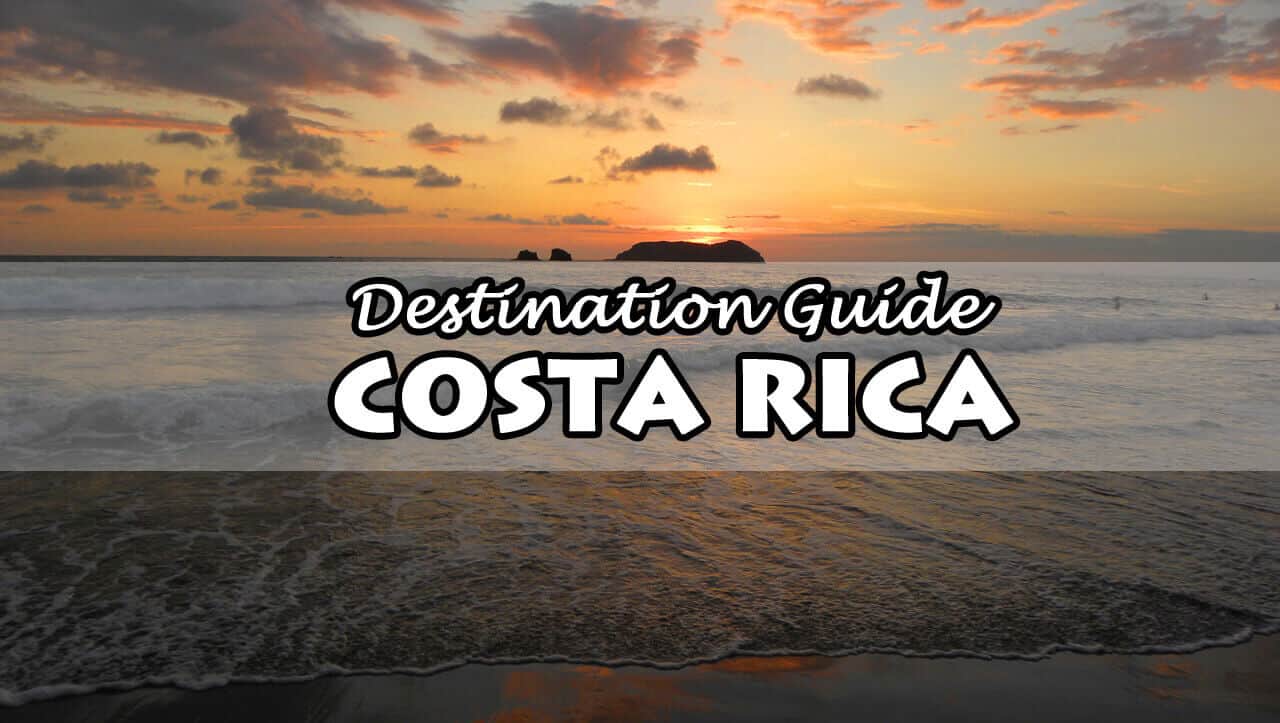 What to See in Costa Rica (and how to do it)
Visitors traveling to Costa Rica should take note that doing your homework is essential before stepping foot in this beautiful country. I'm sure you've heard past travelers rave about Costa Rica, how amazing it is, how much they want to go back and wished their trip lasted longer. But unless you plan, research and look into what this country has to offer, you might be scratching your head wondering why your vacation didn't turn out as well as others and why you're not marking days off your calendar for the next time you say 'Pura vida' or drink a pipa fria on the beach.
If you're a backpacker, Costa Rica is a great place for you. If you're traveling with kids, you'll find fun activities for the whole family in Costa Rica. If you're on your honeymoon, you will definitely fall in love more than once in Costa Rica! Costa Rica is a country that can touch everyone's heart and even change their lives.
For the outdoor adventurer, be prepared for some of the most enchanting hikes, landscapes, nature and wildlife in the world. It doesn't matter if you plan on surfing, scuba diving, fishing or whatever, Costa Rica will pull you in and you'll want to experience as much as you want. Learn about the lifestyles of Costa Ricans and their rich culture and make sure to experience the astounding biodiversity of this amazing country.
We really recommend you rent a car. Costa Rica is one of those countries where you really need one to get around. If coming during high season book a few months in advance. We recommend rentalcars.com.
---
---
Top Places to see
Monteverde
Huge cloud forests, tons of wildlife encounters, ziplining for kilometers, what more can you ask for? Known for having the very first zipline in the country, you can be soaring through the cloud forest, playing with butterflies and watching sloths crawl on trees in the national park and in Santa Elena, the small town next door. Post on ziplining in Monteverde.
Recommended accommodation: Cabañas Bosques de Paz (service and comfort in the heart of nature. Good value). Chira Glamping Monteverde (incredible comfort and luxury in the jungle).
Mal Pais
For surfing fanatics, be sure to hit up this beachtown on the Nicoya peninsula. It's a small, undeveloped town that still retains much of Costa Rica's pristine nature. But don't underestimate it – you'll find people from all over the world which translates into a fairly diverse choice of eating options. There are also great beaches in nearby Santa Teresa and Playa Carmen. More on the Mal Pais area.
Recommended accommodation: the Horizon Ocean View Hotel and Yoga Center located on a small hill looking down over Santa Teresa and the beach. If you're into yoga and healthy eating you'll be in heaven.
---
---
Cahuita National Park
Located in Limon on the Caribbean side of the country, don't miss out on gorgeous beaches and a fun town.
Guanacaste
Known as the golden coast of Costa Rica with some of the most beautiful beaches and the best weather in the country. With Caribbean-like beaches with turquoise waters and white sand, you can spend all your days on the beach and always find something to do. In the province are also many national parks, volcanoes and waterfalls that you can visit in a day trip. More.
Recommended accommodation: Hotel Samara Paraíso (in the jungle, close to the beach at Playa Samara) and Green Sanctuary Hotel ( good value option near the beach at Playa Guiones)
Drake bay
For some of the best humpback whale watching all year round, this is the place to be. Don't miss out on seeing these majestic creatures as Costa Rica has the longest humpback whale watching period in the world! Don't be surprised if you boat along pods of dolphins and snorkel alongside turtles as well.
Arenal Volcano national park
One of the most active volcanoes in the world, Arenal has long been the main attraction of Costa Rica and still is with so much to do in the area. Although not spewing rocks or lava anymore, it is still a spectacular sight to see. Besides the volcano, experience the famous hot springs and engulf yourself in nature.
Recommended accommodation: Hotel Arenal Lodge (good value, great views on Arenal), Tabacón Thermal Resort & Spa (very exclusive but phenomenal for a special stay. Book early!)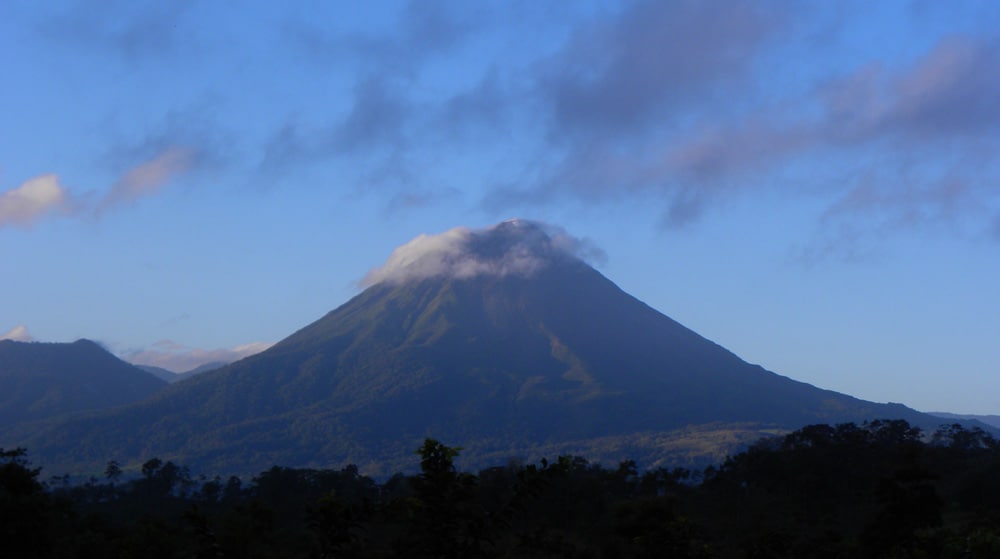 ---
---
Irazu Volcano National park
An active volcano with several craters and the highest volcano in Costa Rica. If you're lucky you'll go on a clear day and be able to see both Atlantic and Pacific ocean from the summit!
Any of the national parks are worth a visit. All offer great hiking, wonderful landscapes, many wildlife encounters and outdoor adventures.
Top Activities to do
Ziplining – A must do for every Costa Rican visitor. There are ziplines all throughout the country so it won't be difficult to find one no matter where you are. Soar through and over cloud forests, fly over rivers and just experience the thrill of zipping through high in the trees with amongst monkeys and beautiful scenery.
Hiking – Hiking in Costa Rica is absolutely rewarding as many end in spectacular views of gorgeous waterfalls, volcanoes and mountains.
Any type of water activity – With world class scuba diving, don't miss your chance to swim amongst sharks, turtles, dolphins, whales and manta rays! If you're not certified, you can still see all those animals while snorkeling and try your hand at sportfishing and fight some of the biggest marlins around.
TOP TOURS TO EXPERIENCE IN COSTA RICA
.
.
---
---
Costs
This highly depends on which part of the country you are in. Arenal and Guanacaste, as the top tourist destinations, are noticeably more expensive, especially in some parts of Guanacaste. Costa Rica is noticeably more expensive than the rest of Central America.
Lodging: you can find anything from hostels to all inclusive resorts, ranging from $15 a bed to thousands of dollars a night if you stay at the Four Seasons. We've actually experienced some hostels in Arenal that we could hardly believe were hostels due to how nice they were! Renting apartments/condos/houses is also another popular option for lodging if you're planning on staying long term. For an average comfortable hotel in a decent location in a tourist area can be 60-90 USD a night.
We use Booking.com when booking accommodation in Costa Rica.
.
Food: if you know where to go, you can eat cheap. Ask the locals which soda is the best (what they call mini restaurants here) and you can find full meals for $5. Rice and beans is the staple in addition to tropical fruit and seafood and Costa Ricans believe in a big hearty meal so you won't ever leave with an empty stomach! Beer is around $1.50 in most areas and coffee is cheap.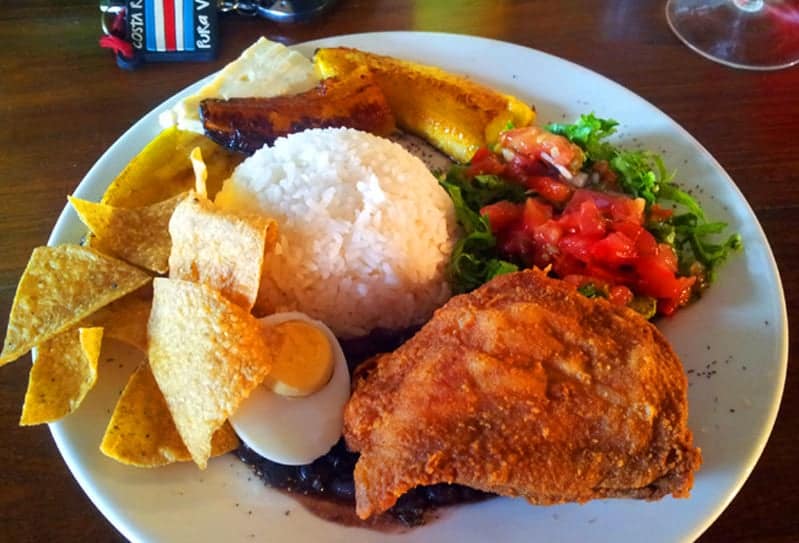 Transportation: Public transportation is cheap (~$1) but not as efficient, you could be taking twice as long to get a place than if you were to taxi or drive yourself. Renting cars is not super cheap either (have a look at rates on rentalcars.com)and could cost you the same as hiring a driver. Depending on where you are and where you want to go, taking public transportation would obviously be the cheapest option but there are private shuttles or charter buses you can take to any main part of the country.
Flights: Most people fly into San Jose's Juan Santamaría International Airport (code: SJO).
---
---
Travel tips
Bring small bills and remember that not every place takes dollars, only the touristic areas. Exchange money at banks, not at the airport for better exchange rate.
Bring your passport with you for day trips or excursions. There are several checkpoints and police are allowed to stop you at anytime to ask for your documents
When you're taking a taxi, first check that it has the official requirements such as a yellow triangle on the door and a running meter.
If you are driving, wear your seat belt and avoid getting a ticket at all costs – they are very expensive in Costa Rica. Don't speed, abide by any laws even if you see other drivers that do not since you are a tourist.
Don't leave valuables in your car in plain sight! Lock up, roll up windows , and turn on the alarm.
Buses will ONLY take colones – no dollars!
During rainy season, make sure to bring appropriate clothing. It's not always hot and sunny in Costa Rica, especially if you're in the mountains or the valleys.
Make sure to check out the best time of year to visit Costa Rica.
Wear sunscreen all the time, even if it is cloudy. Being just 10 degrees north of the equator, the sun's rays are much stronger even if you're used to LA weather. You don't want to spend your whole vacation in pain and red as a lobster!
If you're renting a car, always ask how the road conditions are in the area you will be in and take the advice from your rental company on what kind of car you should get.
Contrary to popular belief, Costa Rica is actually very safe. Don't do stupid things, use your common sense – Costa Ricans are known for being incredibly friendly and helpful so don't be weirded out if you are lost and three Costa Ricans come up to help you!
This Destination Guide is contributed by Samantha and Yeison at MyTanfeet – they're the experts on everything having to do with Costa Rica. Check out their blog for tons more!