Your Monthly Newsletter!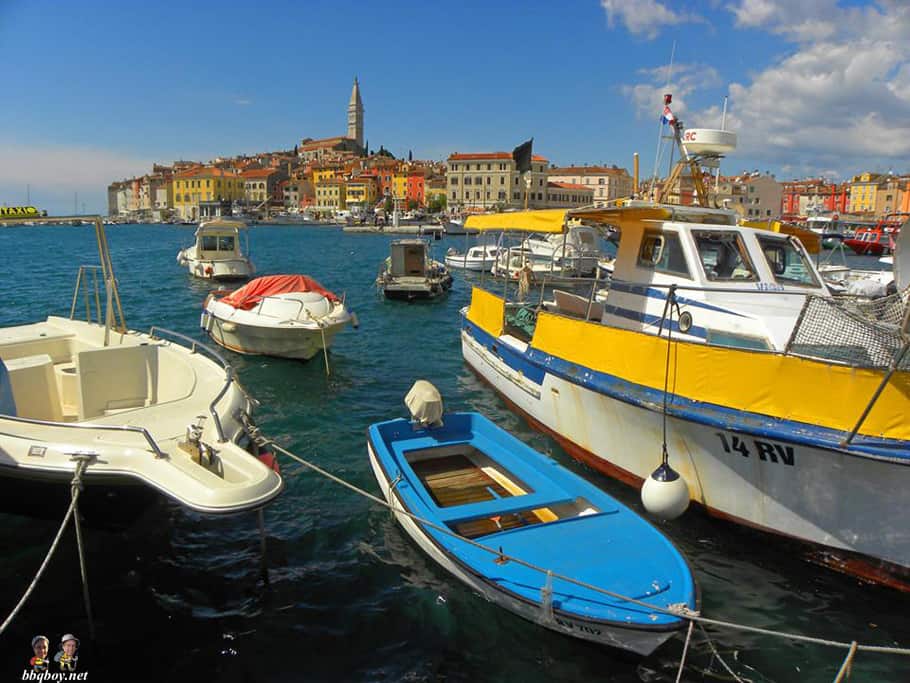 .


May 19, 2016
Greetings from Rovinj, Croatia!
After an April spent in Italy, we are in Croatia for 3 months – to be only interrupted by 2 weeks where I'll be visiting my mom in Mexico. Lissette is in heaven. If South Africa is my favorite country then Croatia is definitely hers. After a year's break, she's back to talking about that damn Goran Višnjić (she not-so-secretly loves him. As I pointed out, I'm sure he snores and farts too).
Above: photo of that damn Goran Višnjić. Seriously though, if anyone has a connection Lissette would love the chance to meet him!
What both South African and Croatia have in common though is that you really need a car to explore the country properly. Last year when we were in Croatia we travelled by bus, taking excursions down to Dubrovnik, inland to Mostar (in Bosnia & Herzegovina), and down to Kotor (Montenegro). The buses here are medieval. They take forever and have no bathrooms. We met a British family on the bus last year with young kids and they carried around plastic bottles in case the kids had to go pee. That's pretty medieval. Anyway, this year we're not doing that – in our few weeks here we're rented cars, visiting some of Istria's ancient hilltowns as well as old Roman ruins in the towns of Pula and Porec. I'll have some posts coming up on that in the next little while.
---
---
Bad Haircuts
When we were in Italy I bought a fancy razor to cut my hair. Over the last year I've gone to barbers and gotten all kinds of haircuts, some good, others awful. And it's never cheap which always irritates me because I've got basically no hair, it should always be an easy 10 minute job. I've always thought barbers should charge according to volume. Then I'd get a volume discount.
Anyway, so first time around Lissette gave me a great trim with the new razor. This time I just gave it to her and told her "Shave". I forgot something.
Below: Looks ok in the front
Below: Oops.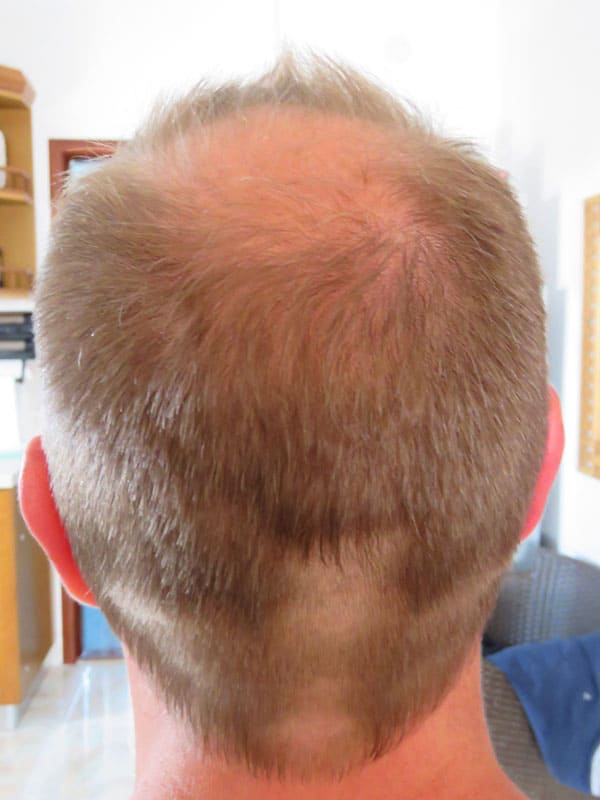 When I gave her the razor I had forgotten to add one of the little plastic things so when she went in for that first stroke she basically scalped me.
It just happened yesterday. I think I'll be wearing a lot of hats and bandanas in the next little while. Lissette suggested I go all out and just shave the entire head like that Expert Vagabond. What do you think? I don't know if my head can pull it off though, I'm afraid of looking like a traffic cone.
So my brilliant advice for today is to always put a plastic thingy on your razor when cutting your hair.
---
---
Favorite Honeymoon Spots (aka Romantic places)
We were recently asked by Holiday Lettings (part of Trip Advisor) to contribute to a post covering the most romantic places for a honeymoon. It was an easy choice for us. Have a look at the article here.
Below: Rovinj wasn't our selection but it is for sure in the Top 5. Great place for a sunset.
.
Why we love Croatia
Somebody asked us recently why we love Croatia. There are a bunch of reasons, from the laid-back people to the wonderful geography (I wrote about the geography and hikes here and will have some hikes coming up in the near future). But it is the hospitality of the people that has really set them apart for us. Last year I wrote our favorite Airbnb apartments of the year and we named our host in Split as the best. He was fantastic. This time around we've again had the most incredible hosts, this time in Rovinj. I'm going to have a special post on that coming up.
Below: Omis (near Split), my favorite spot in Croatia. If anyone reading this needs a hiking buddy I'll be in the area in June and July.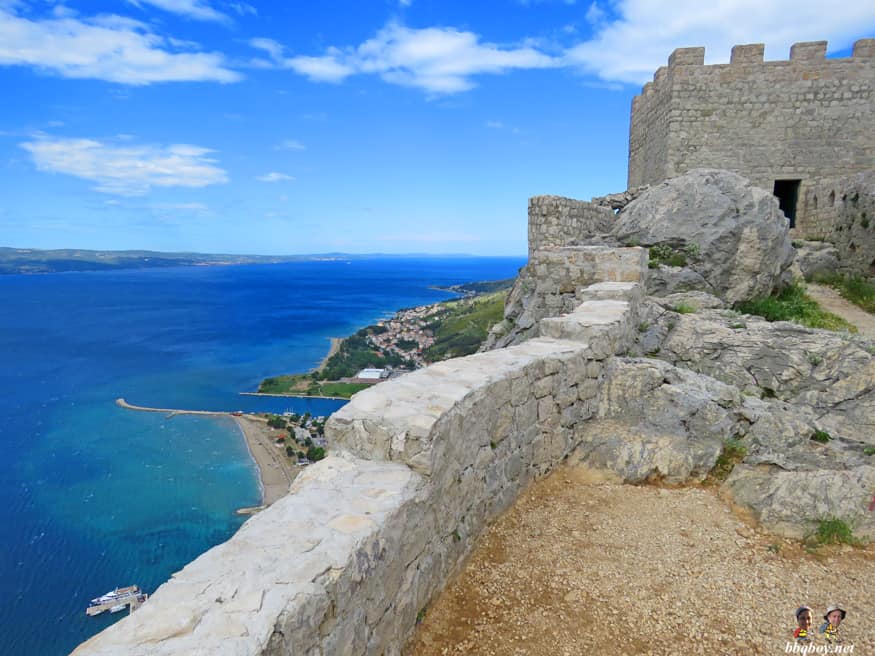 ---
---
My beef with Airbnb
As readers know, we're big fans of Airbnb and have been using it almost exclusively the last 2 years as we've travelled full-time. That hasn't changed, we love the convenience of Airbnb for that. And we've promoted Airbnb and advertised the credit they give to new users of Airbnb. I would usually have a link on the bottom of this newsletter telling you that you get a $35 US credit off your first Airbnb stay. I'm not doing that anymore. A few months ago the amount was $25 US. Then just last month it was $35. I was surprised by the amount and wrote their sales department to confirm it. I changed my banner, telling you that you'll get $35 off. Now today I find out it has suddenly gone down to $20. That's a bait and switch in my books. I don't think it's honest. So while I'm going to continue highlighting some of the great Airbnb hosts we have I'm no longer going to promote that Airbnb referral credit because it makes me look like an asshole telling you that you'll get $35 off and suddenly the amount is $20. Big business is at it again and honestly nothing gets on my nerves more. It sucks balls and I've told them as much.
In fact, what Airbnb should be doing is rewarding frequent users of the system (like us) instead of using (ever changing) promotions to lure in new customers.
.
So instead, I'm going to promote a few of our older posts from Croatia and the surrounding Balkan countries. We've become big fans. With people starting to plan their summer vacations I think this is a fantastic region to explore and you'll get much better value than in Western Europe.
1. Go to our Croatia page for lots on one of our favorite countries.
Below: shot of Split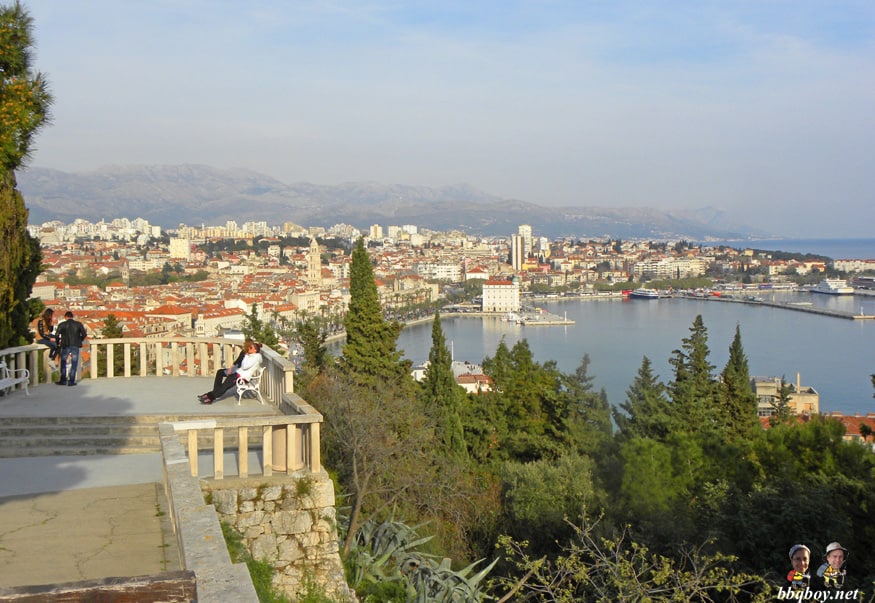 2. For a touch of the Middle East here in the Balkans, have a look at our post on Mostar in Bosnia and Herzegovina. We'd like to go back one day.
3. Kotor in Montenegro was a highlight for me last year, one of the most stunningly beautiful places I've been. Another place I'd like to go back to.
Thanks for Reading!
.
Older Newsletters
All our newsletters can be found right HERE.