Visiting Ko Yao Noi Thailand
Ko Yao Noi was the highlight of our trip to Thailand. It's not as spectacular physically as Ko Phi Phi and the beaches are not as nice (the picture above is at low tide) but the inhabitants were just incredibly friendly. I chose Ko Yao Noi because I wanted to see the geography of Phang Nga bay while staying away from the mass tourism of the area. When people think of Phang Nga bay they think of James Bond Island or Ko Panyi, that's where everybody goes. We didn't want anything to do with that scene.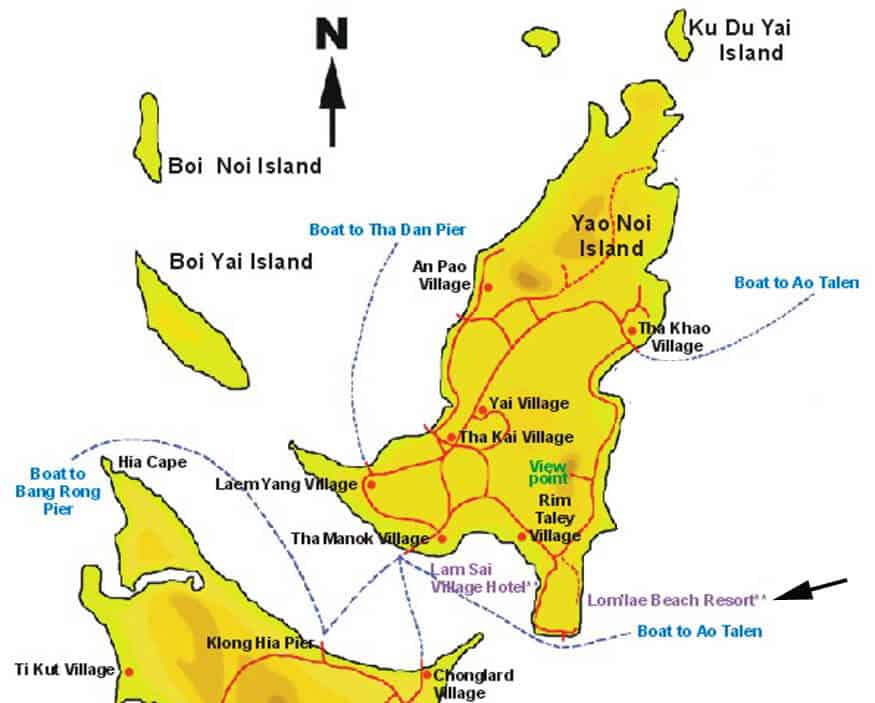 ---
---
We rented a motorcycle and drove around the Ko Yao Noi, enjoying the views off the east coast, then going inland and seeing water buffalo grazing in rice paddies. The main town is quaint and has very little traffic. We stopped and did a bit of souvenir shopping, finding prices about half of what they were in Phi Phi. At one point, driving through the countryside, I had to stop and ask for directions from a guy standing next to a house. As I walked up to him I felt eyes on me – I looked to the right to see a huge hawk, his talons chained to the pole. I almost shit myself seeing his head swiveling, his yellow eyes staring right at me. In Brazil I was attacked by a Toucan, which was pretty much indicative of everything that went wrong on that trip (I mean honestly, who gets attacked by a toucan?). But this was Thailand and everything was good, even the predatory birds. The guy didn't speak English, but he called out his sister and pretty soon the whole family was outside, smiling and giving me directions.
Also worthwhile is a visit to Ko Hong, about half an hour off the east coast by boat. We hired a longtail boat through our hotel and spent much of the day visiting the beautiful beaches and hidden coves of this little island.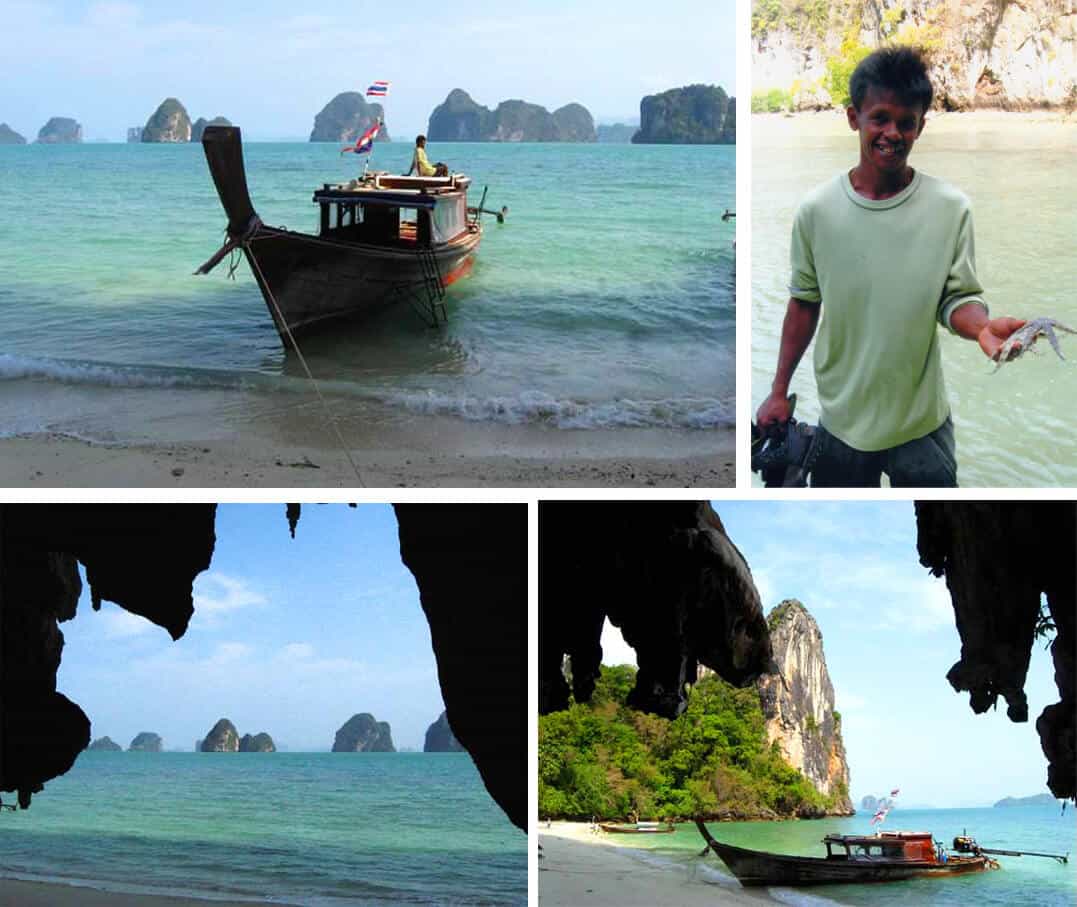 ---
---
Where we stayed: Lom' Lae Beach Resort was an incredibly relaxing spot with great views. The bungalows are rustic and nothing fancy. But this was the kind of place where you just kind of tuned out and turned into a zombie after a couple of days. There were some Germans in a neighboring hut who spent all their time on the porch drinking beer. The only time we ever saw them get up was to walk to the restaurant to get more beer. That's how peaceful the place was.

We didn't want to leave Ko Yao Noi, it was perfect "island life" for us: chilled out, quiet, and away from the tourist hordes. I'd come back to this island any time.
Anyone else been to Ko Yao Noi?
Ps. If you find our blog helpful, please consider using our links to book your flights, hotels, tours, and car rentals. Have a look at our Travel Resources page.