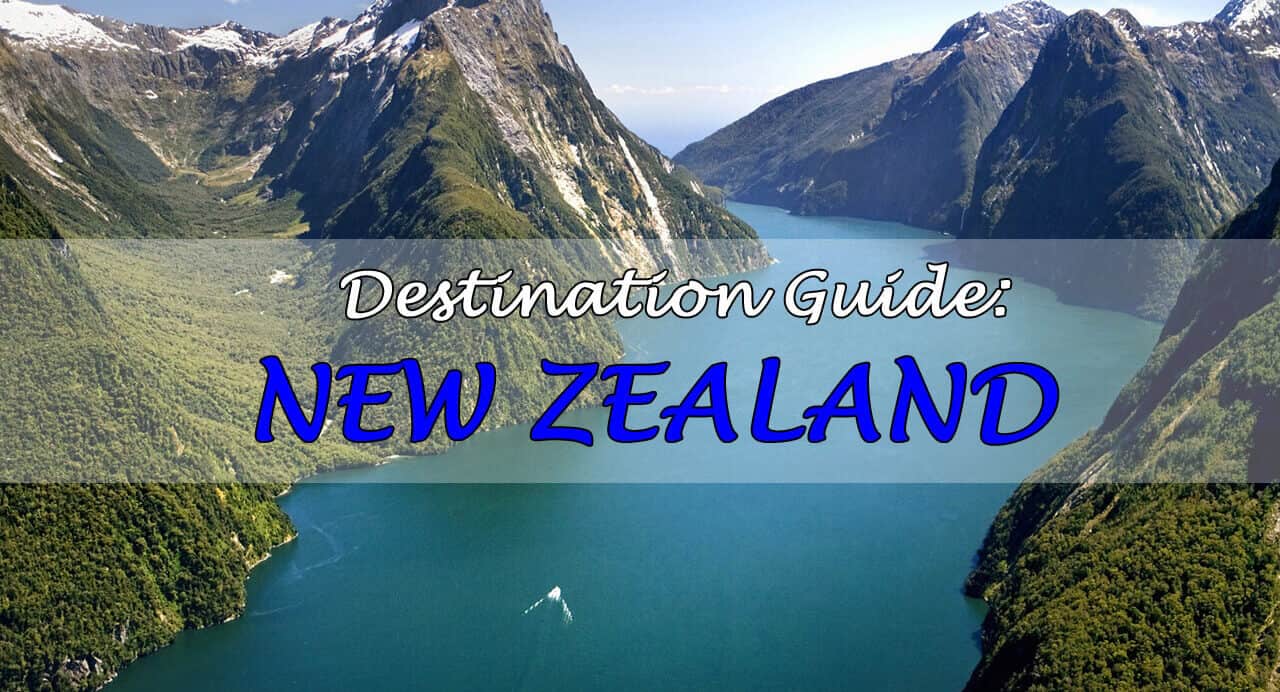 New Zealand Travel Guide: Where to Go, What to See, and How to do it.
It's rare for those who've been to New Zealand not to rave about the country's astonishing natural beauty. Dramatic mountains, fiords, glaciers, gorges and volcanoes sit alongside tranquil lakes, rolling hills, wild grasslands, rugged coastlines and forests brimming with native birdsong. In short, it's a paradise for nature lovers, hikers, photographers and sightseers alike.
On the human side, locals are known for their laid back, friendly, 'sweet as' ('cool') attitude. The culture is a blend of European, especially British (New Zealand remains a member of the Commonwealth of Nations), and Māori, which particularly shines through in language, architecture and performing arts. These influences have combined to shape a proud 'kiwiana' culture all of its own.
PLACES TO VISIT
A. North Island
Northland
New Zealand's northernmost region, Northland boasts a balmy, subtropical climate that's perfect for enjoying its wonderful bays and beaches. For prime coastal views mixed with Maori culture, try a trip up to Cape Reinga. Reinga means underworld in Maori, and this area marks the point from which all Maori spirits depart the earth.
Nearby Bay of Islands is popular with adrenaline junkies and peace-loving tourists alike. There's skydiving, parasailing, jetskiing, kayaking and scuba, as well as more serene pursuits like sailing in a tall ship or visiting historic locations like the Waitangi Treaty Grounds and nearby Russell.
Recommendation: Base yourself in Paihia and either take a tour or drive to Cape Reinga. You'll see seeing 90 mile beach along the way (that long stretch of peninsula. Which is closer to 55 miles than it is to 90). If you don't have a car, you can take a tour from Paihia.
Accommodation in Paihia: Swiss Chalet Lodge Motel or Averill Court Motel.
Tour (from Pahia): This Full-Day tour takes you up 90 mile beach to Cape Reinga, the northernmost point in New Zealand. You can even do some sandboarding. Gorgeous area. Recommended.
---
---
Waikato and the Bay of Plenty
This part of New Zealand is home to some serious drama, and not just the Middle Earth variety. At places like Rotorua and White Island, the ground literally simmers and steams with geothermal activity. If you can suffer the acrid smell of sulphur, you'll be rewarded with bubbling mud pools, hot springs, geysers and rainbow-coloured mineral deposits in Rotorua alone.
Accommodation in Rotorua: Quest Rotorua Central Apartment Hotel or Brylin Motel (good value option).
Tours: This tour to Waimangu Volcanic Valley is recommended. A fun tour is a 3 hour ziplining session in the Rotorua forest.
The Hobbiton Movie Set near Matamata is a pricey but worthwhile for die-hard fans of Lord of the Rings or film in general.
Mount Doom (AKA Mount Ngauruhoe) is a little further south, straddling the border between Waikato and Manawatu-Wanganui. You can get views of the mountain from the popular Tongariro Crossing day hike, but note that the Department of Conservation has recently started discouraging people from climbing it.
Wellington
The country's beautiful capital city is smaller than you might think, but in my view that only increases its appeal. Te Papa, the national museum, is the jewel in its crown. Running till 2019, their Gallipoli exhibition is a masterpiece of in-depth history brought to life through interactive displays and Weta Workshop's vast and hyper-realistic modelwork. Weta Workshop itself is well worth a visit to continue marvelling at the company's craftmanship.
To escape the city, take the cable car up to Kelburn and spend some time wandering the Botanic Garden (free). Or visit Zealandia, a predator-free ecosanctuary (paid entry) home to native wildlife like the kaka, tuatara and even the elusive kiwi. Note that as kiwis are nocturnal, you'll need to book a night tour to have a good chance of seeing one.
Accommodation recommendations: Bolton Hotel or the good value Capital View Motor Inn.
Tour: This 2.5 hour Wellington sightseeing tour.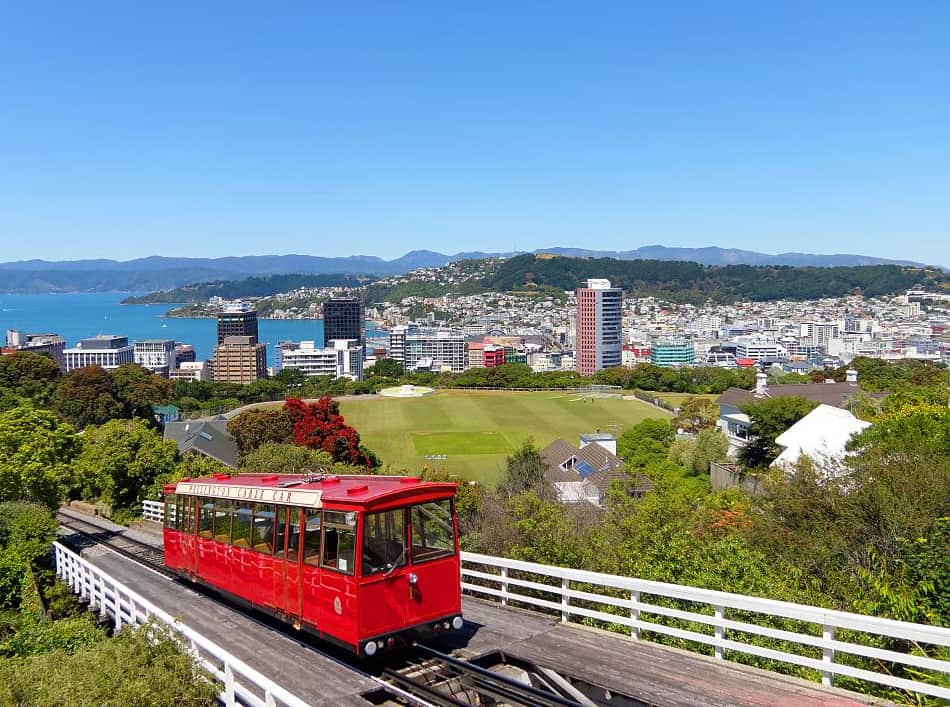 ---
---
B. South Island
West Coast and Glacier Country
The West Coast is a superb setting for a road trip. Sitting between the sea and the Southern Alps, the Great Coast Road (SH6) is strewn with interesting areas to explore, including Punakaiki Pancake Rocks, Hokitika Gorge with its vibrant turquoise water and the most accessible glaciers in the world: Franz Josef and Fox. Even the routes you'll travel to get across to the West Coast are full of phenomenal scenery, whether you travel by train (on the TranzAlpine from Christchurch to Greymouth, named one of the best train journeys in the world by Nat Geo) or road (via Arthurs Pass into Greymouth on the northern end or Haast Pass towards Haast on the southern end).
Tour: An incredible experience is you want to spend big bucks is this helicopter/hiking tour of the Franz Josef glacier. It's probably unlike anything you've ever done in your life.
Mackenzie District
At the heart of South Island you'll find New Zealand's tallest peak, Mount Cook, surrounded by stunning lakes and alpine scenery. The best way to experience such surroundings is to pull your walking boots on. The Hooker Valley Track is a relatively easy 3 hour walk and yields gorgeous views. Mount Cook village also has its own small airport, a base for scenic flights across the nearby mountains and glaciers.
If you choose to stay overnight in the region, take some time to admire the night skies. The area is the largest dark sky reserve in the Southern Hemisphere, making it perfect for stargazing, whether with the naked eye, binoculars or by visiting a nearby observatory.
Canterbury coast and Christchurch
Canterbury is a huge region that encompasses the Mackenzie District (above). Its coastline offers prime opportunities for marine wildlife spotting. In Kaikoura, whale watching is a big draw. Giant Sperm Whales are present all year round, with migrating Humpback Whales, Pilot Whales and others sometimes visible depending on the season. There are seabirds, fur seals and dolphins here too; there's even a tour that offers swimming with dolphins.
Head to Akaroa, just south of Christchurch, for an encounter with one of the smallest and rarest species of dolphins in the world, the Hector's dolphin, as well as the opportunity to see seals and little blue penguins.
Christchurch is very much in recovery mode after the 2011 earthquake, but it still makes for a great short break. Highlights include its history (Christchurch Museum, Riccarton Hall and the old-fashioned tram), memorials to the earthquake damage (Quake City and Cathedral Square) and shopping (the Re:Start mall, with retailers based in shipping containers, is a quirky place to shop, but there are plenty more familiar malls too). The area around Hagley Park, with the River Avon weaving alongside, is also a lovely spot for a picnic or a wander.
Accommodations: Crowne Plaza Christchurch or City Centre Motel (good value).
Tour: This 4 Attractions Grand Sightseeing tour.
---
---
Queenstown and Wanaka
Queenstown's potent blend of spectacular scenery and outdoor adventure have made it an unmissable South Island destination. You'll want to get some height to experience the full lakeside panorama. The most common way is to take the Skyline Gondola, but a hot air balloon flight is a magical alternative. For adventure, you'll have no shortage of options. Bungy jump at the first permanent commercial bungy site in the world just outside of town. Or else give canyon swinging, ziplining, canyoning, jetboating, whitewater rafting, skiing or skydiving a whirl instead.
Queenstown accommodation: The Whistler and Ramada Suites by Wyndham Queenstown Remarkables.
Tours and tickets: a must is the Skyline gondola ticket (return trip). If you're in Queenstown it's probably because you want to see Milford Sound. This tour from Queenstown is recommended. If you want to really do Milford Sound in style look at this tour.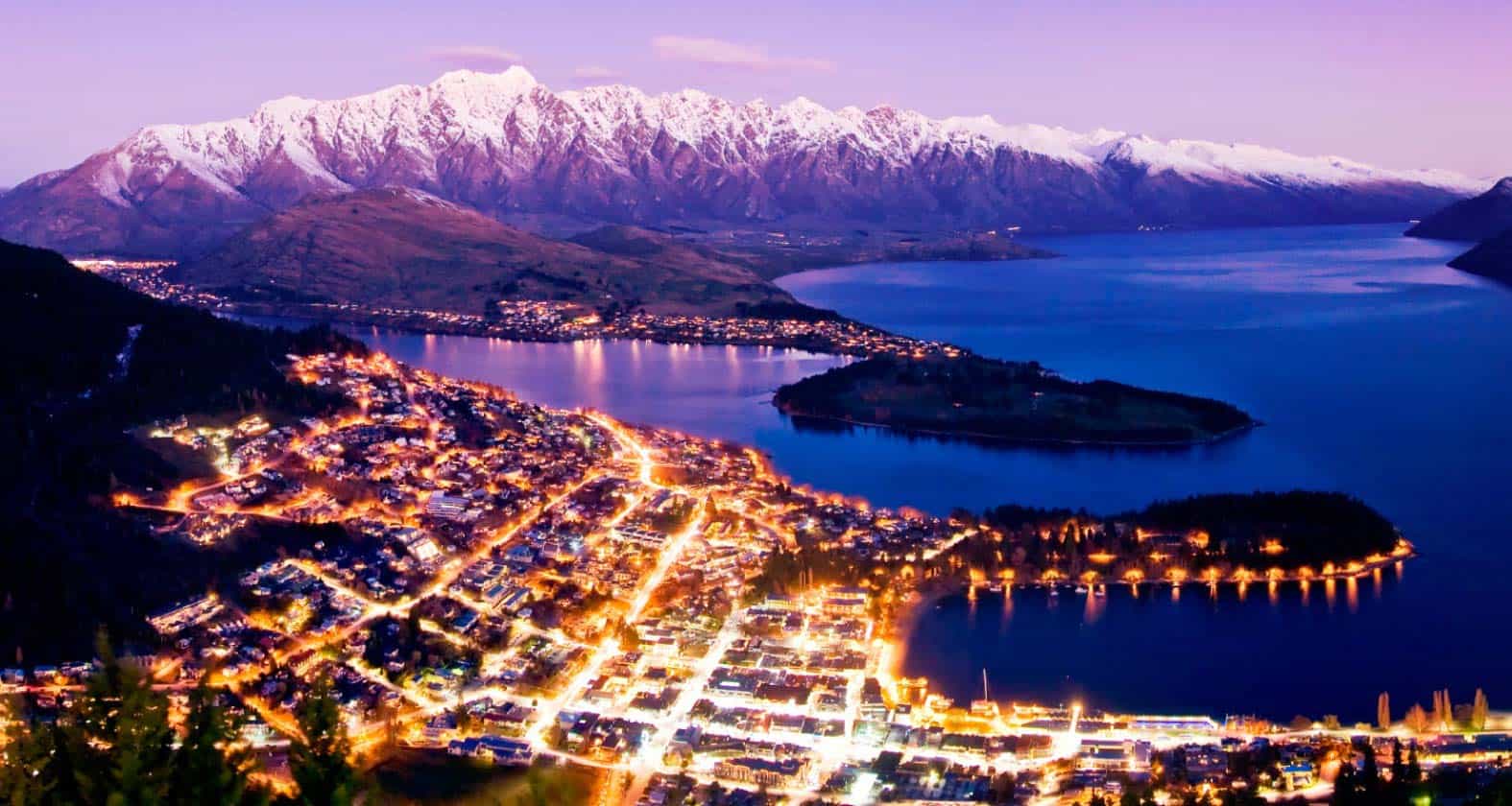 Nearby Wanaka may be slightly smaller than Queenstown but rivals it for both beauty and adventure. The star of the show is arguably the half-day walk up the Roys Peak Track, which gives one of the most iconic views in New Zealand looking out across Lake Wanaka towards the Southern Alps.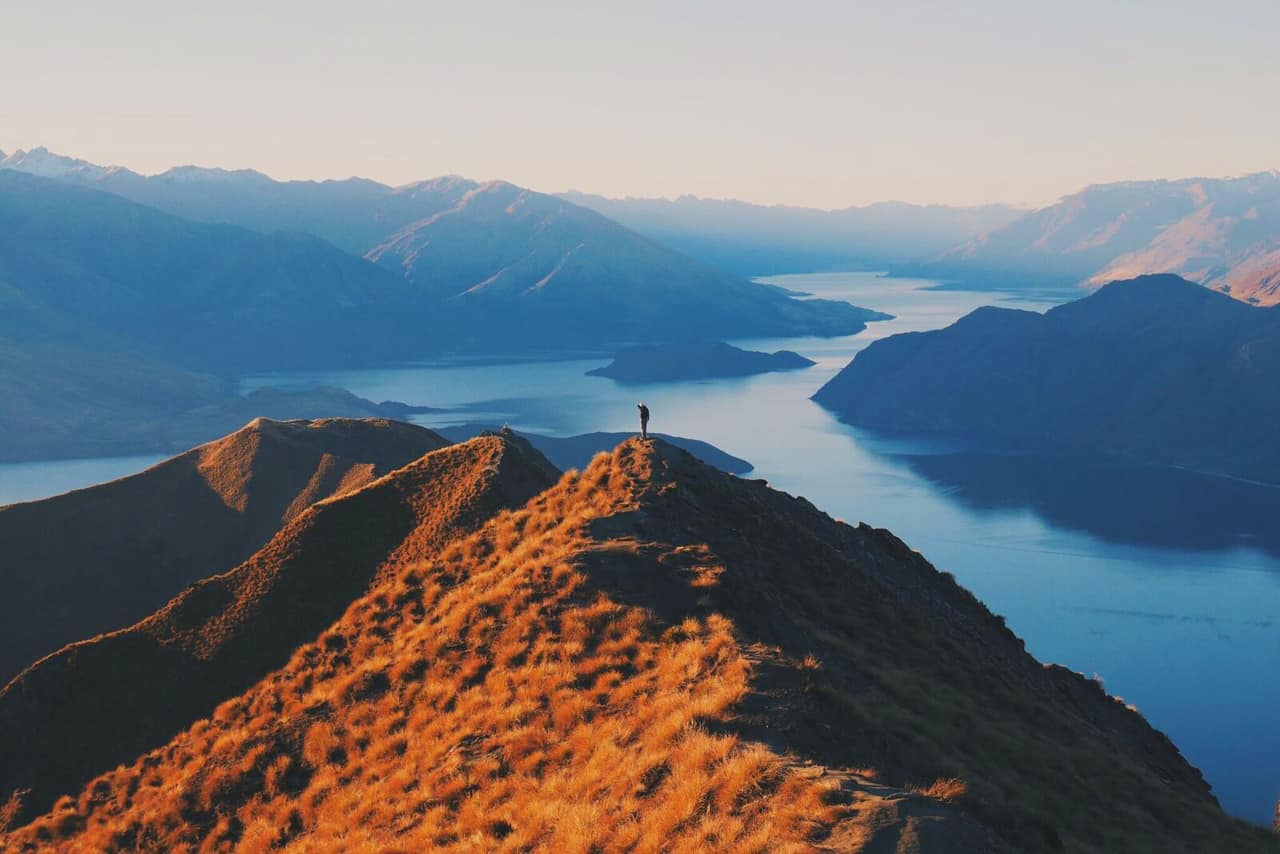 Milford Sound and Fiordland
It speaks volumes about Milford Sound's appeal that even with such a remote location it's one of New Zealand's most visited spots. The towering peaks are a remarkable sight from the shore, and even more monumental when you're cruising the inlet itself. It's possible to visit on a day trip from Queenstown (here) or from Te Anau, which is slightly closer and also home to some glowworm caves. Other options for experiencing Milford Sound include hiking the Milford Track or taking a scenic flight. Don't forget to keep an eye out for the kea, the mischievous and highly intelligent parrot native to this area.
Though Milford is the most popular, Doubtful Sound is another highly-regarded choice. The two differ in several ways. Doubtful is longer and its peaks less vertiginous. It's also a little harder to access (you'll need to cross a lake first), which makes is considerably more peaceful and less busy. At the end of the day, though, both are so beautiful that you really can't go wrong.
***
There are so many other fantastic New Zealand destinations that I didn't spotlight – the Catlins, the Coromandel, Hawke's Bay, Marlborough, Abel Tasman National Park, Auckland…the list goes on. I hope it goes without saying, but this guide should only be the very beginning of your New Zealand trip planning. Be sure to do plenty of further research to figure out which destinations best suit your travel style.
---
---
COSTS
Transport
To truly see the country, hitting the road is recommended. In general that means car or campervan hire. There are no shortage of campervan rental companies in New Zealand, though prices vary massively depending on the size/type of van and company used. Recommended for car rental: Rentalcars.com. Prices start at about 35 USD/day but are less expensive for a longer term.
Unleaded petrol is around $2-2.20 per litre at the time of writing. Diesel is cheaper at $1.20-1.40 but there is a tax for using a diesel vehicle (usually paid to the rental company as part of the cost of hire).
If you're not interested in driving yourself and/or want to shuttle between larger cities (places like Christchurch, Queenstown, Dunedin, Wellington, Hamilton or Auckland) then catching a domestic flight is often the quickest and best value way to get where you want to go. The main domestic airlines are Air New Zealand and Jetstar. Obviously airfares vary according to a variety of factors. As with most flights, you'll get a better deal if 1) you have some flexibility over when you fly and 2) you book in advance. As a guideline, a midweek flight from Auckland to Christchurch one way can be had for $39 with Jetstar, $60 with Air NZ when booked about a month in advance.
If you weren't already aware, New Zealand is made up of two main islands – North and South. Getting between them can easily be done by plane, as above, but you can also take a ferry between Wellington and Picton if you prefer. It tends to be more expensive, but the journey is a scenic one and may suit those who don't like to fly or need to take a vehicle across. There are two main companies: Interislander and Bluebridge. For a basic, non-flexible ticket bought a month in advance, a one way trip from Wellington to Picton without a vehicle is around $53 with Bluebridge, $56 with Interislander.
For shorter hops, buses like Intercity, Naked Bus and Mana Bus (North Island only) work well, too. As a guideline, a one way trip from central Auckland to Rotorua booked about a month in advance costs $18 (Mana) or $21 (Intercity). Some buses offer multitrip/flexi passes, which may be a money-saving option depending on your plans.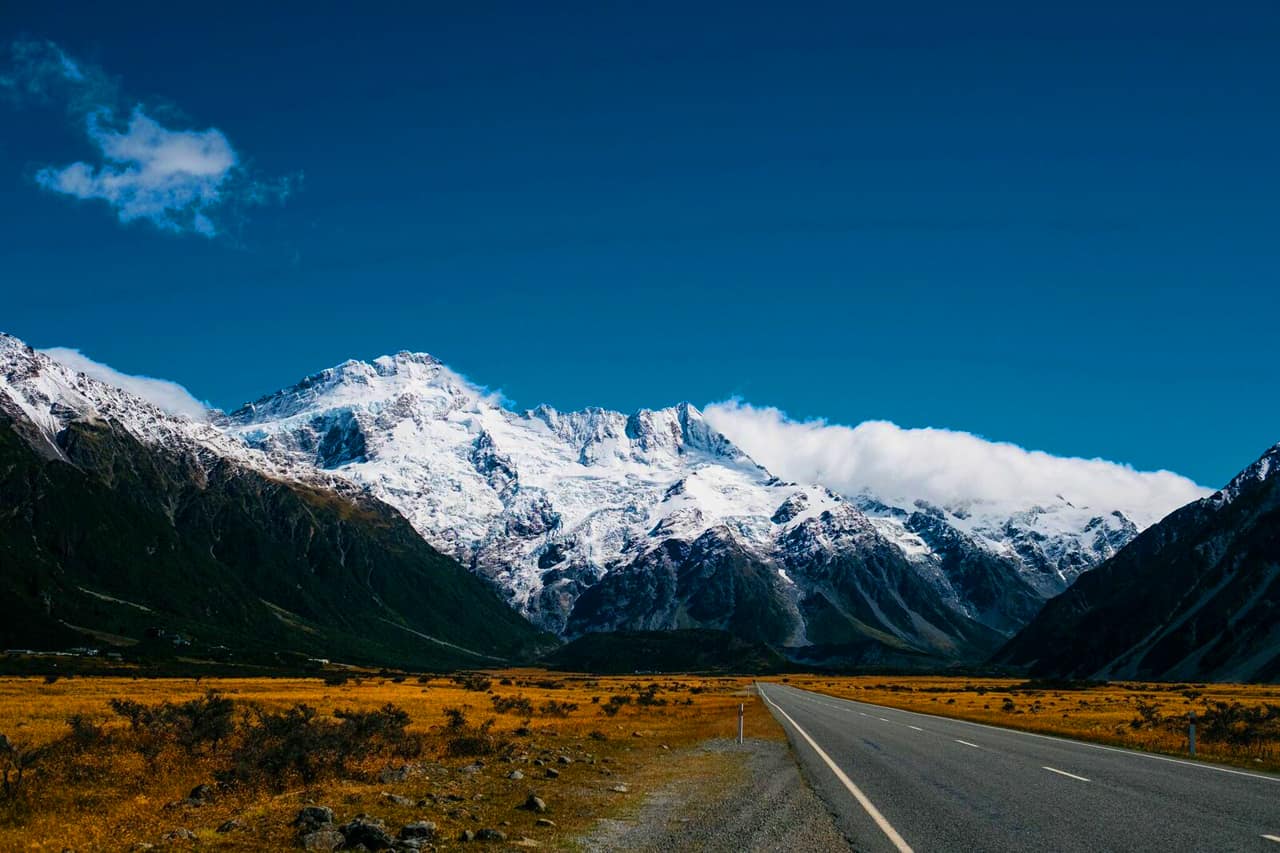 Accommodation
Camping / campervan – If you're in New Zealand for the landscapes, then there's no better way to get acquainted with the scenery than camping. If your campervan is certified self-contained (i.e. contains a chemical toilet) then you can take advantage of Freedom camping. Otherwise, there's a spectrum of sites to choose from depending on the experience you want and the price you're willing to pay. On the more expensive side are places like Top 10 or Kiwi Holiday Parks, which tend to have decent cooking, washing and waste facilities and are located in more populated areas. On the other end of the scale are those run by the Department of Conservation, which vary in quality but often have only the most basic facilities (long drop toilets, non drinking water and perhaps a communal grill). These tend have more remote locations but that can be a huge advantage and afford truly beautiful surroundings.
My best advice would be to download an app like Campermate or Camping NZ. Though they can be a little slow, you can download maps to use them offline and they allow you to browse facilities and reviews of campsites you're considering, as well as source other invaluable facilities like free wifi, dump stations for your waste, toilets and public showers.
Budget accommodation – There are plenty of hostels for those who want to travel really cheap. Beds in dormitories are around $30-40.
There are few true 'budget' hotels in New Zealand. Even lower quality hotel/motel/campsite cabin accommodation is more expensive than one would expect and prices rise out in more remote areas. Occasionally you'll get somewhere that's at the $60-$80 mark, but $100-120 is more common. For larger cities/towns, Airbnbs can be a good alternative for longer stays.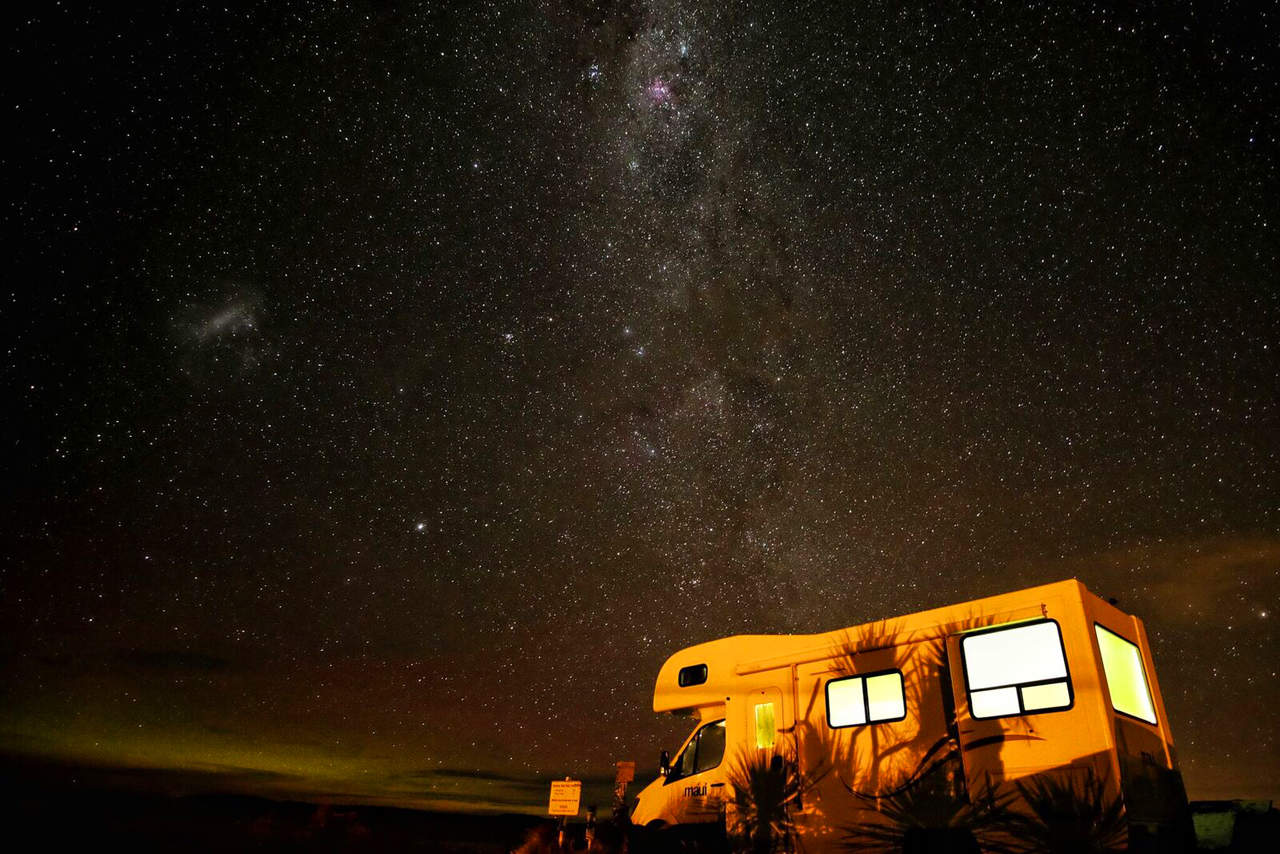 Food
Due to its location, New Zealand's supermarkets have a smaller range and higher prices than many around the world. Even so, cooking for yourself is usually the cheapest option if you're on the road and have access to cooking facilities.
Chain cafés, restaurants or takeaways like The Coffee Club, Subway, Pita Pit, McDonalds or Dominos are also reliable spots for cheap eats. (Dominos isn't known for low prices elsewhere, but in New Zealand it really is cheap – the value range is $5 per pizza, which is cheaper than a frozen one from the supermarket.) A sit down meal in a restaurant will naturally come in at a higher price point. You're looking at around $12-20 for a simple main like a burger or lunch dish, $25-30 for a more substantial main course.
Tipping in restaurants is not expected in New Zealand, but if you receive excellent service then a 10% tip is a good way to show your appreciation.
---
---
.
GENERAL TRAVEL TIPS
Wear sunscreen, even when it's cloudy. This is may seem like an obvious piece of advice, but it's especially important in New Zealand because there's increased UV radiation here as a result of proximity to an Ozone 'hole' over Antarctica.
Read up on protocol for natural disasters. While it shouldn't put you off New Zealand, be aware that the country is prone to earthquakes and volcanic activity due to its location astride the Pacific and Australian tectonic plates. While it's unlikely you'd feel more than a small rumble during your trip, it's wise to be prepared for any eventuality, including the above and – if you're near the coast – tsunamis. Check the Ministry of Civil Defence page for any emergency announcements.
Drive safe. This is mostly common sense, but it doesn't hurt to mentally prepare yourself. Drive on the left. New Zealand has plenty of one-lane bridges and small, one-lane roads – exercise extra vigilance coming off those. It's not uncommon for drivers to go into 'auto pilot' when suddenly faced with two lanes and forget to stay left. Be prepared for how quiet roads are outside of Auckland and other major cities. You'll likely have to drive more cautiously and slowly than you're used to in rural areas, especially on gravel roads or those that are winding or in precarious areas.
On South Island, beware of sandflies in summer months. They're especially problematic on the West Coast. Hit a NZ pharmacy early on in your travels to stock up on insect repellent.
New Zealand Customs is strict. There will be plenty of signage warning you about this at your arrival airport, but I'll give you a heads up now. I'd recommend reading the list of prohibited and restricted items in advance and making sure you're extremely thorough when filling out your customs card on arrival. Yes, you do have to declare your walking shoes! And they usually check the soles, so ensure they're not muddy. Even if you're not sure about something, declare it anyway. Better to be safe than risk a fine.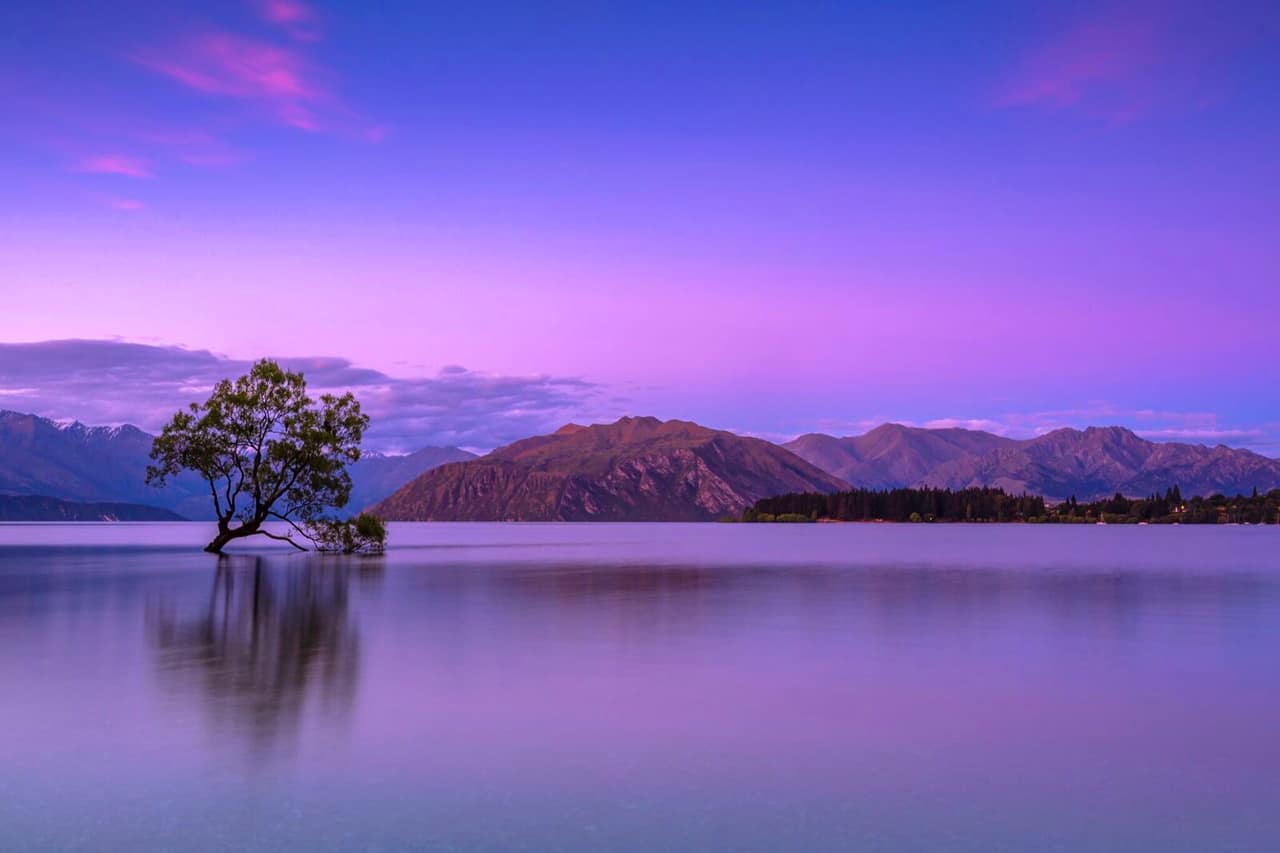 This Destination Guide is contributed by Lorna at The Painted Globe. Originally from the UK, she's been living in New Zealand with her fiancé Ben since 2016. Have a look at this guide then check out her blog for much more on this beautiful country.
Ps. If you find our blog helpful, please consider using our links to book your flights, hotels, tours, and car rentals. Have a look at our Travel Resources page.