June 11, 2019
Greetings from Armenia!
Welcome to the land of the Kardashians where we've seen more duck lips and fake butts than any other place on our travels. If you think aspiring to be a Kardashian is a pretty damn sad commentary on life then I'd like to buy you a beer (but you'll have to come to Armenia). The thing is that the women here are attractive – they don't need the fake tans, the straightened-out long black hair, the Daffy Duck lips or the cheap, trampy-looking outfits.
It's been a busy time with ups and downs. Here are a few things going on behind-the-scenes of the blog.
Touring Georgia and Armenia
A few years back an Armenian travel company contributed a guide to Armenia on the blog. When arriving in the region I wrote them – and they invited us to join their 8 day Armenia & Georgia Classical Tour Package. So while in Georgia we joined the group, a mix of 5 travellers from the UK. Australia and South Africa. They had started in Armenia and had loved their 6 days there. With them I spent 3 days exploring the Georgian countryside. There's some spectacular beauty which I'll be writing about soon. I'll also be writing about what it's like travelling with a tour group – it was a completely different experience and has both its pros and cons (note: Lissette didn't deal with it as well as I did and after participating the 1st day bowed out days 2 and 3). But in countries like Georgia and Armenia it really is the best way to explore the country.
My post here on Group Tours Vs Independent Travel.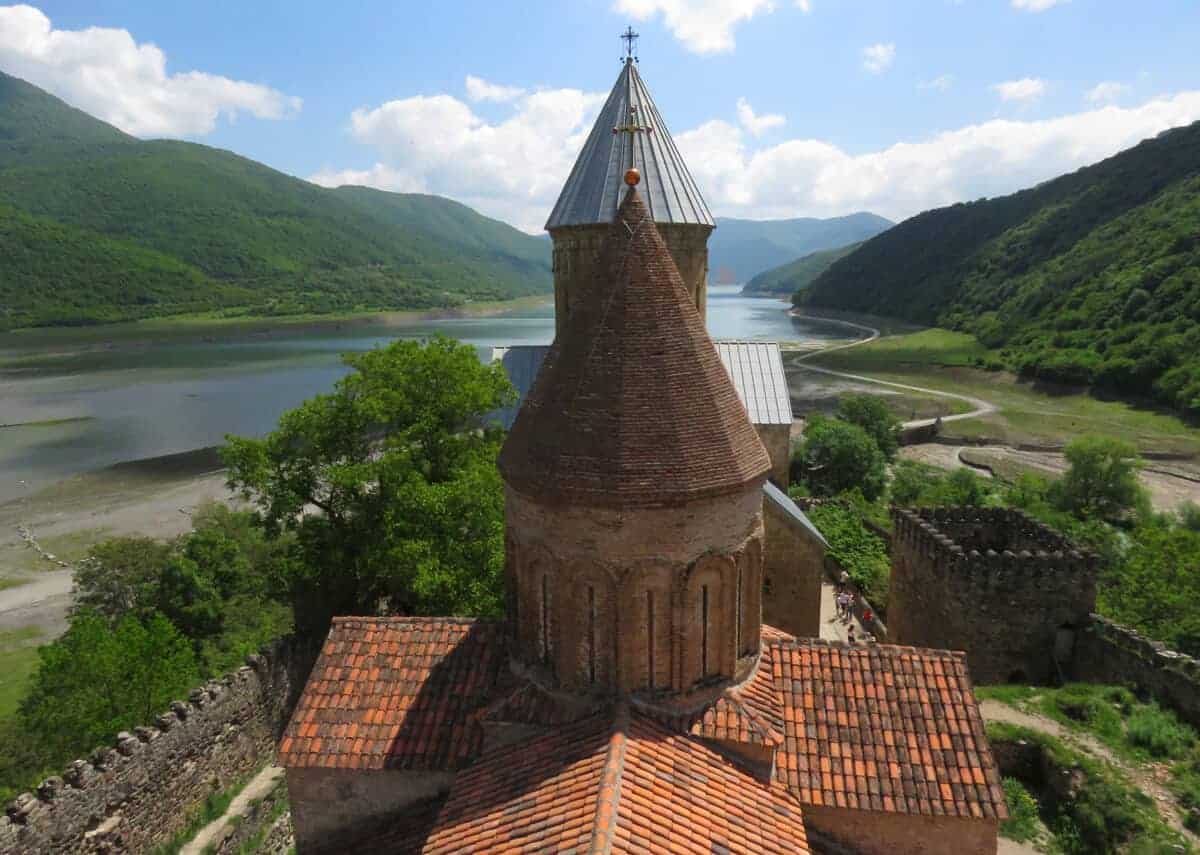 Starting next week I'll be doing the 5 day Armenia portion of the tour with a whole different bunch of travellers. I'm looking really forward to it because Armenia has a lot of natural beauty.
---
---
Airbnb experiences
It's been a really rough last few months on Airbnb. We had a really shit stay in Antalya which screwed up our sleep patterns. In Georgia the apartment was beautiful but we had a lot of noise and cigarette smoke wafting in (Turkey and Georgia will always be remembered for its chain smokers). We slept badly and were looking forward to the "New Luxury" apartment we would be staying in in Yerevan (Armenia). We arrived last week, after a long overnight train ride, to a dirty, ill-equipped apartment with the worst bed we've ever experienced. We had to get Airbnb support involved (for the 1st time in 5 years of travelling full-time). It took 4 days for the situation to be resolved. I've got a rant in my system and will be writing about our experiences as well as Airbnb's help. We weren't impressed.
For those who think travelling full-time is all a bed of roses….
My post: Bad Airbnb Experiences
People don't want to hear the truth
Back when we lived in Montreal we had neighbours who lived upstairs with 2 kids. We would hear the boy yelling and screaming and riding a miniature car up and down the corridor of the apartment. It would drive us crazy but the father was a friend that I had known for a long time. He was also a lawyer (he ended up being really helpful when I had a dispute/was fired from my job. Never get a lawyer friend angry at you because you never know when you might need one…).
One day I ran into his wife in the downstairs lobby. She caught me off guard by suddenly asking me "do we make too much noise upstairs?". I don't remember what I said but it was along the lines of "yes, in fact you do".
After that day she never spoke to me again. He was ok but even he cooled off towards me. That's when I realized that even though someone might ask you your opinion, they don't really want the truth. They just want to be made to feel good about themselves. The thing is that time and time again I've been too stupid to actually remember this lesson.
I was reminded of this again when giving constructive criticism to one of those Airbnb hosts that I mentioned above. She had a baby and was new to Airbnb and I didn't want to slam her in the review. It was a mistake, because she didn't want to hear my constructive criticism. I'll write more about our experience soon. But if there's one thing I can share here – be truthful when leaving a review on Airbnb or anywhere else. Sparing people from the truth only enables them to continue being crappy at whatever they do.
---
---
Remembering Jacques
On that note…Lissette and I were remembering Jacques. He was a trainer at our gym in Montreal, a gay guy who was tough on the people (95% girls) in our class. "Have you girls been eating croissants all weekend? Chocolatines? I can see how much carbs you ate…but today we are going to work it off!". He wasn't always nice and there was a touch of nastiness when he cut into the girls. But he was a great teacher and his class was always full.
Until a few women complained and he was fired. To be replaced by a politically-correct teacher who was about half as good a trainer as Jacques…
Russians & Russia
We're in a totally different sphere of influence in this region. In both Georgia (especially in Georgia!) and Armenia most of the tourists are Russian. Most locals have negative feelings about them and we've had many tell us exactly how they feel. We had one sales clerk in Tblisi tell us that while she speaks Russian she'll answer Russians in English, it's her personal "revolution" against Russians. It's not that they're worse than fellow travellers, it's about their historical (and current) involvement in the region. We've met quite a few Russian travellers over the last 6 weeks and they're honestly no different then any travellers we've met. We've actually met some very friendly Russian travellers taking that train from Tbilisi to Yerevan.
What is really impressive are the mountains in the north and east that separate Georgia from the Russian province of Chechnya. The Great Caucasus mountains stretch from Sochi (remember the Sochi Olympics in 2014?) to Baku in Azerbaijan. They're the natural frontier that has always separated Georgia from Russia. Some of the mountains are over 5,000 meters high including Mount Kazbek which I visited on the tour. Some seriously incredible geography and I'll be writing about that in an upcoming post.
I've previously mentioned that we're REALLY curious about visiting Russia. Maybe even later this year. Would love to see Moscow and Saint Petersburg.
---
---
Meeting fellow Bloggers
Speaking of Russians, we met fellow bloggers Mark (Russian) and Anya (Ukrainian) during our stay in Tbilisi. We had the pleasure of seeing them a couple of times and talking/comparing lifestyles.
Speaking of which…
All signs pointing to Ukraine
The next 2 months will be spent in Ukraine, a place we loved last year.
Mark and Anya will be there and we're planning to rent a car with them and doing some touring of the countryside. There's lots to see outside the cities and it'll be great having a Ukrainian showing us around. So while we're going back to a place we've been we'll have some new experiences.
Sometimes we wonder if our great experience in Ukraine was a fluke. But over the month in Tbilisi we met a few Ukrainians that have really reminded us what makes the country so special.
---
---
The next 3 months
So our plans? We'll be spending the next 2 months in Ukraine, lying low during the busy summer months. In September we're planning to go back to the Balkans, exploring the coast in Albania (the one Balkan country we haven't visited) and Montenegro. In October I'll be meeting my mom in Germany and will spend 2 weeks with her, re-visiting Dresden and exploring some of the small towns in Saxony.
Mid-October to the end of 2019 is at this point a big question mark. But it will be somewhere cold (Lissette has had it with heat) and in a non-Schengen country because we're planning some time in Spain early next year. Any suggestions?
Thanks for Reading!!
Note: You'll find all of our newsletters right HERE.