One month in Budapest: Experiences and impressions
This weekend we'll be celebrating a month in Budapest. Someone asked me yesterday how I liked Budapest. It's something I've been putting off answering because, honestly, I'm not 100% sure myself how I feel. And then I remember that we felt the same way after a month in Prague last year – a city that we ended up falling in love with. So I'm not going to make a decision on Budapest yet. Instead I'll write about some of our experiences and impressions to date.
– First impressions on the people: Laszlo, our Airbnb host, is exceptionally friendly. He's a farmer and works a plum/peach/apricot farm outside the city. We were greeted with a basket of peaches along with Hungarian beer. Airbnb hosts take note: food and beer after a long flight are great things and will always earn you points towards a fantastic review
.
– Cities can be ugly first thing in the morning. We were up at 6am the next day and decided to explore. Central Pest, in the area around Deák Ferenc tér (tér means square), is not the best place to get a good first impression of Budapest. Young foreigners were drunk and drinking beer in a couple of dingy sidewalk bars. Old bums were laid out on park benches. Broken beer bottles and crumpled up cans were strewn on sidewalks. Gritty and dirty, those were our first impressions of Budapest.
---
---
.
– Comparisons to Prague. You can't help make comparisons to Prague, there are so many similarities between the two cities. As far as beauty goes, Prague is more impressive. Everywhere you look in Prague is a fairy tale. Budapest has many beautiful buildings but in between them you'll also see many not-so-attractive modern buildings. And the skyline along the river, looking at either the Buda or Pest side, is in no way comparable to the views along the river in Prague. Especially on a grey and dreary day. Honestly, we weren't that impressed with what we saw that first day in Budapest.
Update: Prague or Budapest
.
.
– Signing up for the gym. Starting year 2 of our travels, we decided that our priority would be to get back in shape. So, after just a few days here, we signed up for memberships at the gym down the street. It has totally changed the way we regard the city. From our quirky indoor cycling teacher (who sings as she rides her bike) to our aerobics teacher (who started giving instructions in both Hungarian and English when we started her class) to our gruff young weights teacher (who's always bringing more weights for me to add to my bar), they've all bent over backwards to introduce themselves, make conversation, and make us feel included. Warm and friendly, younger people love a chance to show off their English and we are incredibly impressed by the level of English spoken in Budapest. In a short time we've made a lot of acquaintances, both among the staff and other people in the gym.
– Budapest is hip, cosmopolitan, and easy to live in. A 3 minute walk brings us to the gym. Across the street is a yoga studio. Within two minute walks on either side of us are groceries stores. Directly across from us is a wine bar (and there are tons here). Turkish kabab restaurants are all over the place. There's a sushi restaurant close by (excellent). Budapest has a very international feel. Add to that the previously mentioned proficiency in English.
.
---
---
.
– Thermal baths and Spas. Budapest is the city of thermal baths. The most famous are the Széchenyi Thermal Baths which are the largest thermal baths in Europe. The different baths there all range in different temperatures, the warmest approximating 38 C. In all, there are 15 public thermal baths in Budapest (that's not including some of the hotels that have their own spas). We're going to visit as many as we can while we are here and write a post at a later date on our favorites.

.
– Hungarian language. Croatian and Czech (two languages we've recently been exposed to) were in many ways similar being Slavic languages. This whole region is full of Slavic languages so you would think Hungarian would somehow be similar. It's not. Hungarian is actually part of the Uralic family of languages, the closest relatives being Finnish and Estonian. I find that really interesting. So it's a completely different language to that of its neighbors. The two words we've learned to date: 'Szia' which means both hello and good bye (but really easy to pronounce and remember as "See ya"). Thank you: "köszönöm".
---
---
– The people are very attractive. Their colouring: 'like they've all been dipped in honey' according to Lissette. True, in varying degrees, as you can get from quite pale to quite dark. The woman are beautiful, enhanced by the way they dress which is very feminine and sometimes very sexy: lots of dresses, high heels, tights pants, short shorts or skirts. The guys tend to be boxy, well built, well coifed and the 'work uniform' seems to be tight pants and tight shirts.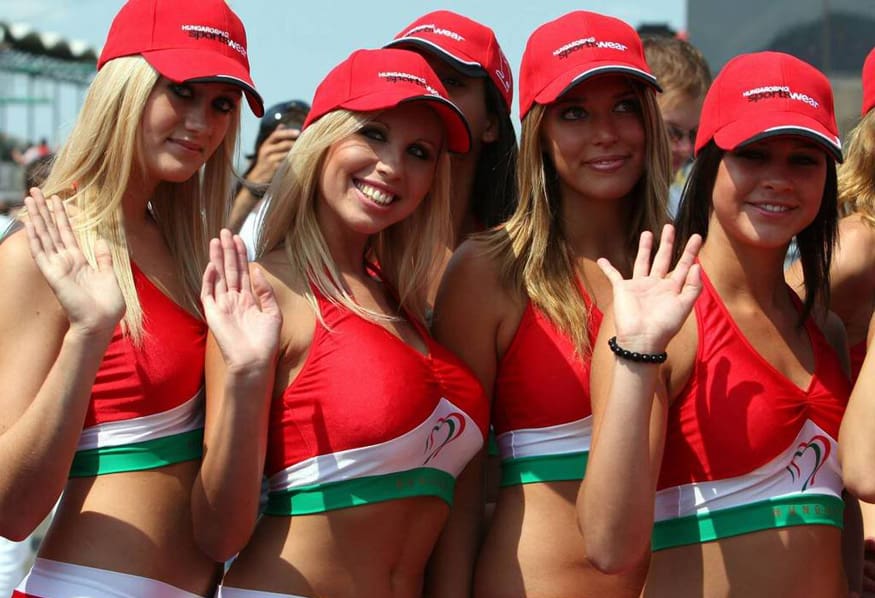 .
– Store Hours oddity. Hungary has a right-wing government that is going against the flow of most EU countries. Since March of this year, there's a new law (the "Sabbath Law") that requires all stores of over 200 square meters to close on Sundays. We didn't know about it – our first Sunday we were surprised to see all grocery stores closed. We've adapted, stocking up on Saturdays. Still, strange to walk around on a Sunday when parts of the city seem like a ghost town. Montreal used to feel the same way about 20 years ago.

– Budapest is one of the most beautiful cities, anywhere, at night. I mentioned earlier that we weren't that impressed with what we saw on our first day in Budapest. It's a lot more attractive, like any city, on a sunny day. But when Budapest is in its most amazing is at night. I don't think we've seen a more beautiful city at night than Budapest.
---
---
So that's it, impressions and experiences to date. We don't know yet if we will feel the same way about Budapest as we did some of the other places that we've fallen in love with. We will say however that it is an easy place to live and that we really like the people.
Have you been to Budapest?
Ps If you find our blog helpful, please consider using our links to book your flights, hotels, tours, and car rentals. Have a look at our Travel Resources page.