Proof that Sleeping is my Superpower
When I was young I'd be very self-conscious about falling asleep in public. I think we all worry about looking stupid when we're young. Not anymore. I've always said that one of the best things about getting old is that we just no longer care about certain things. Now I fall asleep just about anywhere – especially when travelling.
Lissette is the opposite. She's always on alert when we travel. So what does she do during all that time awake? She takes photos, usually of me sleeping.
Some examples.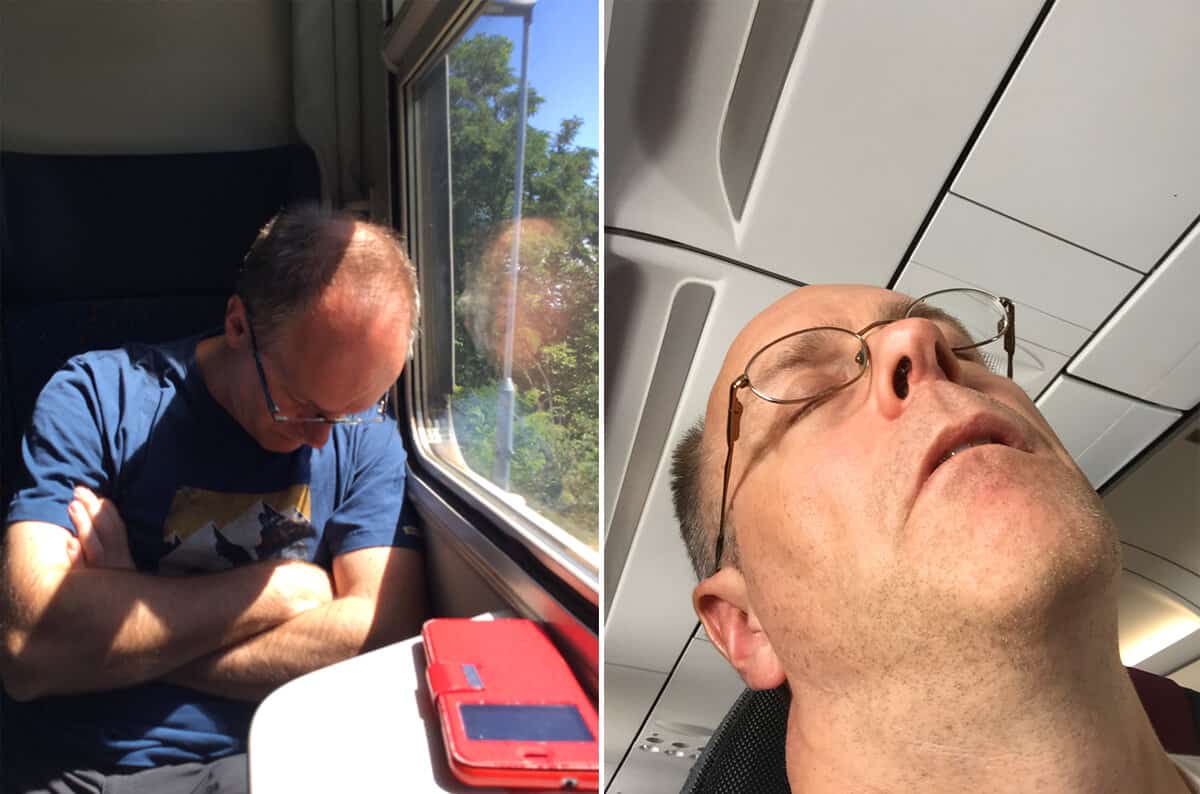 Lissette gets a kick out of taking photos of me sleeping. And people around us seem to find it funny which only encourages her.
---
---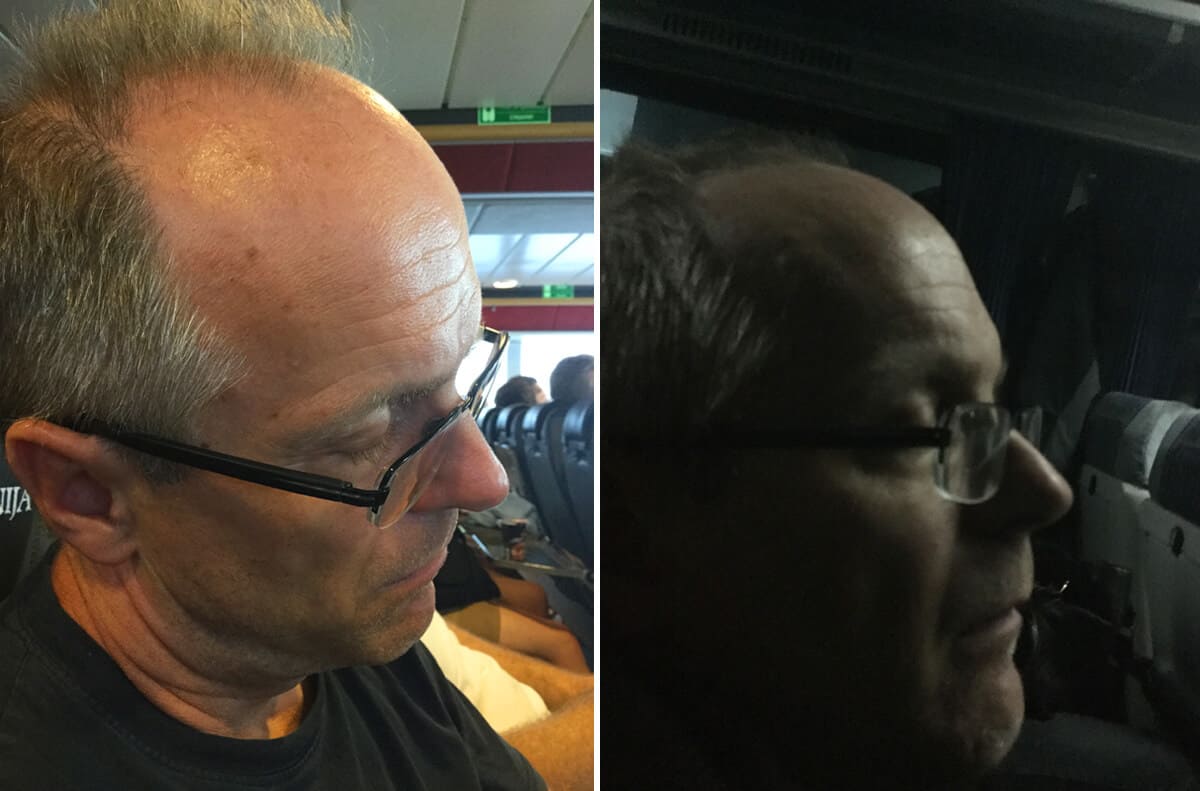 I actually enjoy sleeping while travelling. It makes the time go quicker. When I had my solo trip in Morocco I had a lot of long bus trips and would prepare for them by barely sleeping the night before so that when the time came I'd be sleeping for most of the trip.
Lissette says I'm also very versatile in the positions in which I'll sleep. Sometimes it'll be sitting up, arms crossed and mouth open. Sometimes it'll be hunched over as if in a deep contemplative sleep. Sometimes I'll even have a little dribble coming out of the side of my mouth.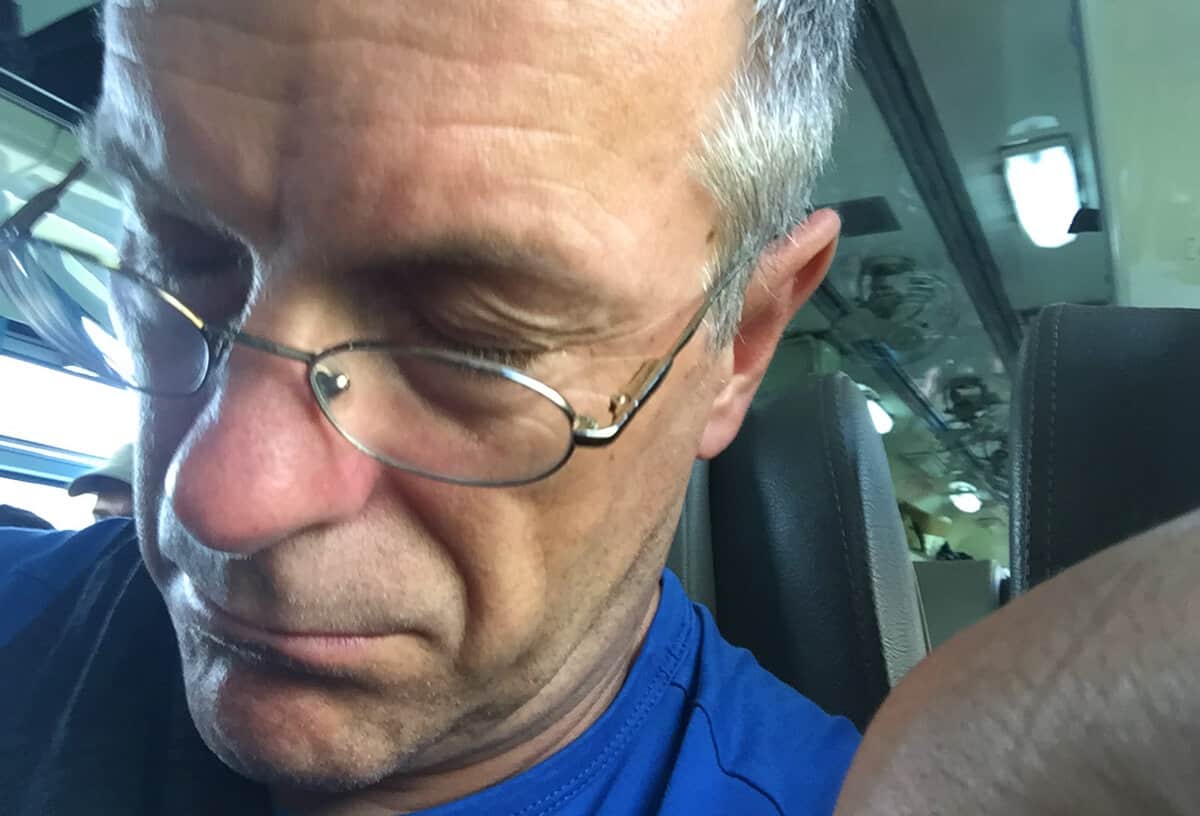 ---
---
So, what do you think? Is travelling for you just an opportunity to take a nap?
---
---
Ps. Enjoy our blog? If so please keep us in mind next time you book your flights, hotels, tours, and car rentals. Have a look at our Travel Resources page.