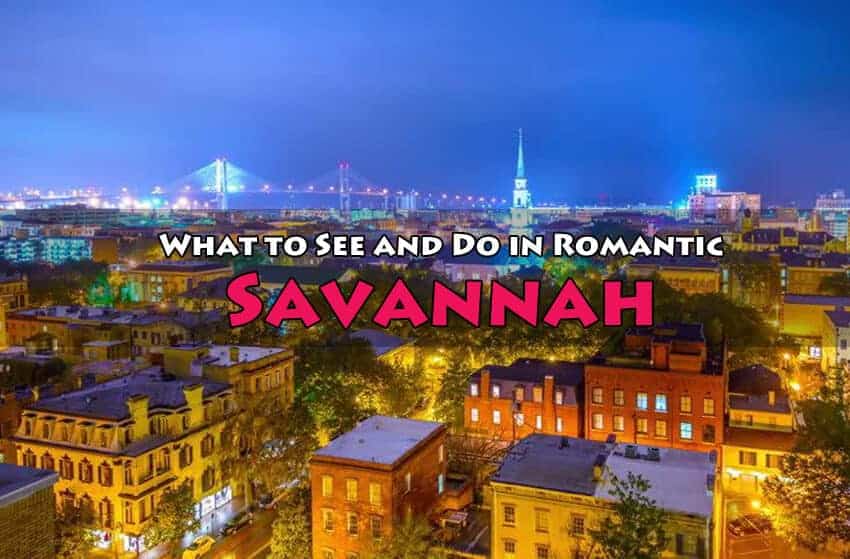 The Best of Savannah (Georgia)
The thing that drew me to Savannah were pictures of the moss-covered oaks hanging over the city like a painting. Never before had I seen such a unique, and honestly slightly spooky, scene. As one of the United States oldest cities, and one of the 13 original colonies, Savannah is home to a very unique brand of Southern that comes with lots of ghost stories, an international spark, deep artistic ties and a certain foodie tradition that keeps people coming back for more. Thinking of travelling to this charming East Coast city? Make sure to pack your sunscreen, a hat, and your walking shoes—the city is best known for it's historical district with a grid-layout and charming squares.
Accommodation
Savannah can be very expensive if you want it to be—between eating to staying, how much you spend is directly connected to how much you want to spend. If you're staying in the historic district, you're going to pay more for your hotel, but less on transportation because you can walk everywhere. If you want a cheaper rate to stay and don't mind driving into town, book accommodations in Savannah's Southside, it's still very easy to get to downtown through major streets and parkways.
Downtown: Savannah is home to the most charming B&B's and boutique hotels in the South. From places like The Marshall House, historic buildings with old fashioned terraces overlooking Broughton Street, to stately mansions such as the Ballastone Inn, it's a place not only to explore, but also sleep, in style. A slightly cheaper but less romantic option in downtown Savannah is Fairfield Inn & Suites by Marriott Savannah Downtown/Historic District.
But if you're trying to keep costs down, think about staying in Pooler, a small city just outside of Savannah near the airport. It's a direct drive on I-95 into the city and the prices will drop off dramatically once you get outside of the Savannah city limits. Bonus: it's close to the airport so if you fly in, there's a shorter commute between you and your bed. A few recommendations in Pooler: the Best Western Plus Savannah Airport Inn and Suites, the Wingate by Wyndham Savannah Airport
---
---
Food
Quickly becoming a foodie town, Savannah boasts not only the Southern favorites like Mrs. Wilkes in all her fried chicken glory, but also new croppings of the exotic, the fusion, and the just downright good. A favorite of the SCAD kids, Foxy Loxy is the perfect stop for an afternoon iced coffee after hours of walking, or try the Starland-area Back in the Day Bakery for something made just the way Mom used to—like their to-die-for banana pudding.
Thinking about grabbing lunch? The Midtown restaurant Green Truck Pub has a burger for you in a way you've never even imagined one could be made before (the Trailer Park version is some kind of tasty) and the Flying Monk's Noodle Bar throws together the best of Asian fusion for concoctions that are calamaried and ducked and noodle-fried to perfection.
For a dinner spread, try Hugh Acheson's new eatery, The Florence, for locally sourced favorites made like only a chef of Acheson's caliber could. Still hungry? No trip to Savannah is complete without a stop at Leopold's Ice Cream, where the homemade flavors are as familiar (or unique) as a confection connoisseur could imagine.
No matter where you are though, the grits, the shrimp, and the fried green tomatoes are a must try. If any of those don't blow your mind, keep the Southern delights trying until they do!
---
---
Transportation
The Hostess City is new-age like many modern travel destinations are trying to be and sports the latest in 21st century wheels: the segway. But if you think you've got the hang of the city—and I certainly suggest it—take your walking shoes and get acquainted with the cobblestone streets. Rent a bike, hop on a trolley (it's one of the fun things to do in Savannah) , or if you're really feeling like grabbing something with a little extra power, rent a Vespa for the day at the Motorini. This city is best seen from outside the enclosures of a traditional vehicle, and I wouldn't suggest it any other way.
When To Go
Savannah really comes into her own in March – it's the time everybody heads down South. Whether it be to be a part of the second largest St. Patrick's Day Parade in the world or to hear the refined sounds of the Savannah Music Festival, the town gets full around the third month of the year as the azaleas begin to bloom.
For those looking for fun things to do that aren't just about the tourist traps, go for the Stopover Music Festival that happens after the St. Patrick's Day festivities have died down. Or another great option for visiting comes in the fall, when the temperatures are a little more moderate and the humidity levels are less daunting. Every weekend in October sports a great outdoor festival or concert, such as the Greek Food Festival and the Jewish Food Festival, and for travellers looking to get a taste of the diversity of this small coastal town, the fall is a great time to do it.
---
---
Places To See
Forsyth Park: Built in the 1840's, Forsyth Park is Savannah's cultural and literal epicenter. From the Farmer's Market every Saturday to the favorite Picnic in the Park, it's the perfect place to walk the dog, have a coffee, or just hang out and catch some rays.
SCAD Museum of Art: A renovation of Savannah's old train station, the SCAD Museum of Art is a testament to the promise that the city has taken modernity in stride and has a true fusion of traditional and avant-garde. Take a day pass for a look through the Andre Leon Talley Gallery or time it right to catch the SCAD fashion show every May.
.
Broughton Street: For specialty goods from local Savannah Bee Company tupelo honey to exotic trinkets and things from around the world at The Paris Market, Broughton Street is the place for grabbing the best souvenirs or just taking a stroll along the shops.

Isle of Hope: If you're familiar with Audrey Hepburn's acoustic rendition of Moon River from Breakfast At Tiffany's then you've already encountered the the famed Isle of Hope, as it was home to Johnny Mercer, the lyricist behind the tune. The back river that you can see from bluff drive is exactly the same as the one in the song, so take yourself out for a drive in the late evening for a beautiful sunset or stop by in the afternoon and also check out the Isle's other gem, Wormsloe Plantation.
River Street: Even though River Street is the center of all things tourist in Savannah, you're still going to want to take a walk along the beautiful street to get a look at the river. Stop in to Savannah Candy Kitchen for a world famous praline or chunk of fudge and grab a cocktail at the Cotton Sail for a great view of the river from above.
A few Fun Tours
---
---

Tips for International Travelers
Tip #1: Savannah is just like any other international city, where if you're from out of town, a couple of things are going to kill your bank account. First, make sure you get ready for the humid weather and pack accordingly, otherwise you'll end up spending all your money looking for seersucker dresses and button-ups to beat the heat.
Tip #2: When in doubt, go with a local SIM card. Cell phone bills are high everywhere and to save money for the important stuff, just ditch your plan, unlock your phone, and grab one of the little cards on your way out of the airport. Forget to pick it up and already at your hotel? Convenient stores around the city like CVS or Walgreens can hook you up without a problem.
Tip #3: Bring your credit card. Transactions are a little different in the states in that they rely on the magnetic strip only—chip cards haven't made it popular yet like in Europe—but it's much safer than carrying around lots of cash. Restaurants and shops alike take almost all cards (AMEX and Discover are the least accepted, and still they are very popular cards) so forego the expensive ATM draft fees and conversion rates and bring the plastic.
Whether you're packing up your schedule with days at the museums or taking a culinary tour around this old colony city, Savannah is a great place to just get out walking and discover something new.
.

This destination guide is contributed by Claire. Although only 20, she's visited 3 continents, 16 countries and 38 cities. She blogs about her experiences at Traveltio. One of Claire's favorite cities is Savannah, Georgia.
Ps. If you find our blog helpful, please consider using our links to book your flights, hotels, tours, and car rentals. Have a look at our Travel Resources page.
---
---