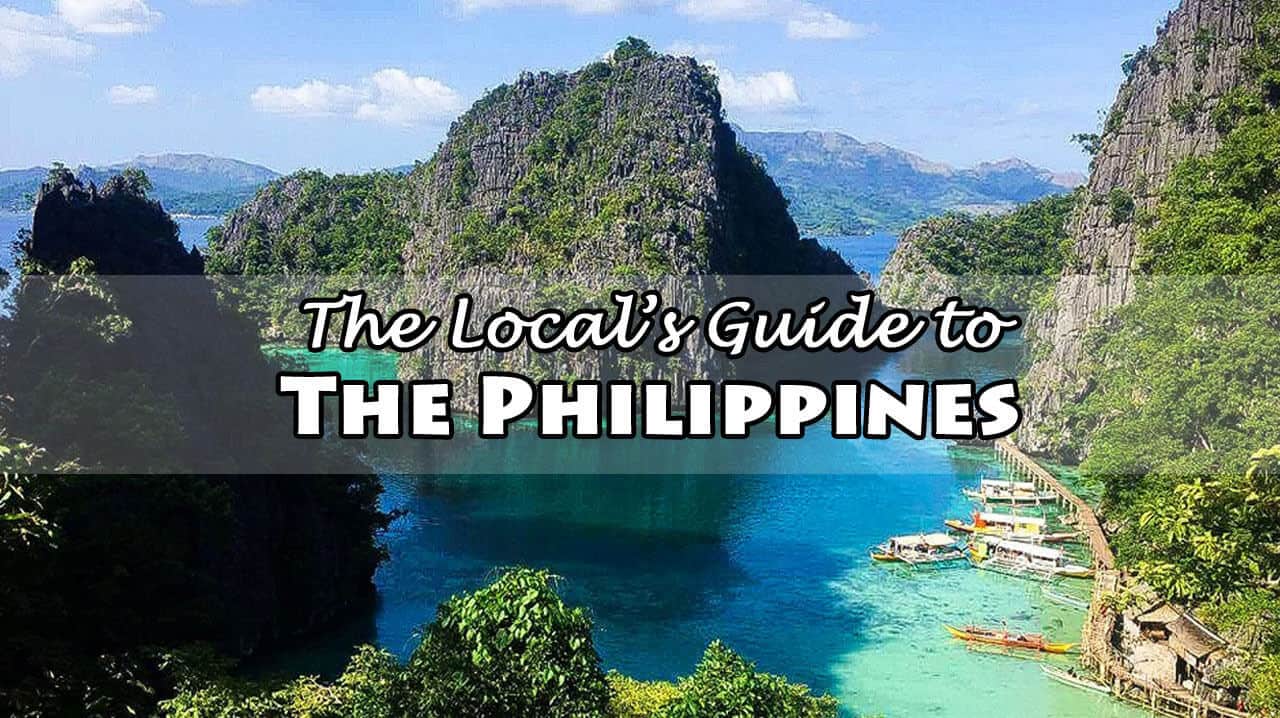 The Local's Guide to the Philippines: Where to Go and what to See.
The Philippines isn't as famous as other Southeast Asian countries, but it definitely has its unique set of nature and commercial attractions that set it apart. With about 7500 islands, one of the best things you can do in the country is to island hop or get involved in watersport activities – snorkeling, scuba diving and so on. It also has various adventure activities and cultural or tribal experiences and sight-sees.
.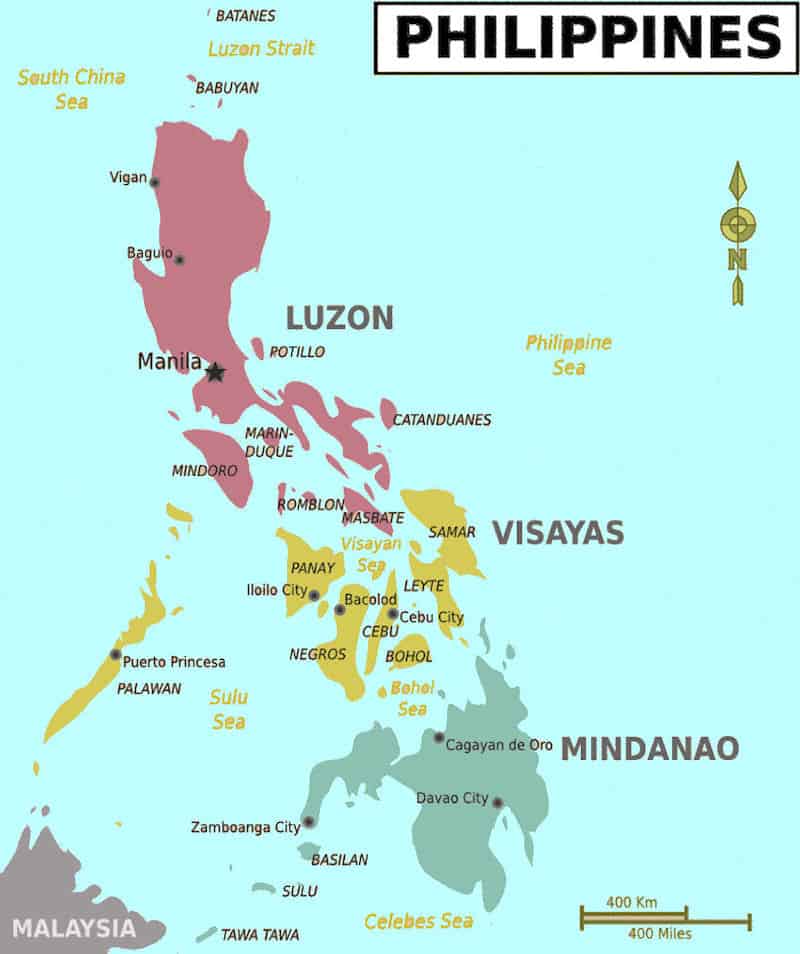 ---
---
.




.


Top Destinations in the Philippines


.
Palawan
If you're heading to the Philippines, Palawan is the one place you shouldn't miss. The most famous attraction in Palawan is El Nido, with its lagoons and karst structures as well as beaches. I know that foreigners find El Nido exotic, but personally I find Coron much better in terms of people, scenery and overall experience. Like El Nido, Coron has excellent snorkeling and diving spots and is also home to Kayangan Lake, which is Asia's cleanest lakes. Coron is also budget friendly even for solo travelers.
Accommodation recommendations in El Nido: Panorama Resort (Best place to stay in El Nido, but expensive. Book early). Frangipani El Nido (another gorgeous, upmarket place on the beach), Cuna Hotel (very nice hotel, beautiful views, good price for El Nido).
Accommodation recommendations on Coron: the Funny Lion and SunValley Tourist Inn.
Aside from these, you can also stop by Puerto Princesa and visit the Puerto Princesa Underground River, which is part of the 2007 New7Wonders of the World. This subterranean river has unique rock formations, deep caves and waterfalls inside, although only a limited part is accessible to the public during the tour.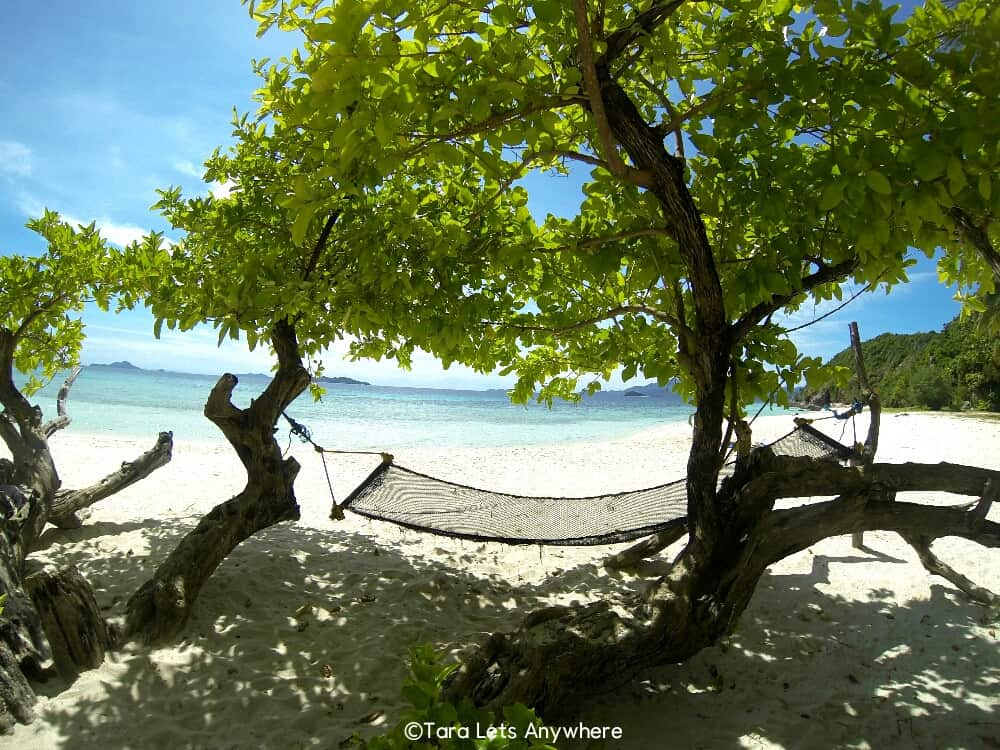 ---
---
.

Siargao
Siargao is the Surfing Capital of the Philippines and annually holds a surfing competition for professionals worldwide, but even if you're a non-surfer you'll definitely enjoy this island in Surigao del Norte. You can head over to Magpupungko rock tidal pool, swim and kayak in Sugba Lagoon or see one or two undeveloped beaches in the area of del Carmen, explore lagoons and see the home of stingless jellyfishes in Sohoton Cove National Park or island hop in Guyam, Daku and Naked islands.
What I like about Siargao is that commercialism here is kept at minimum and everything is nature at its best. It's one of the places in the Philippines where you can see so much natural green (in the clear water, lush islands, etc.).
Recommended Accommodation: Riad Masaya and Sunflower House Siargo.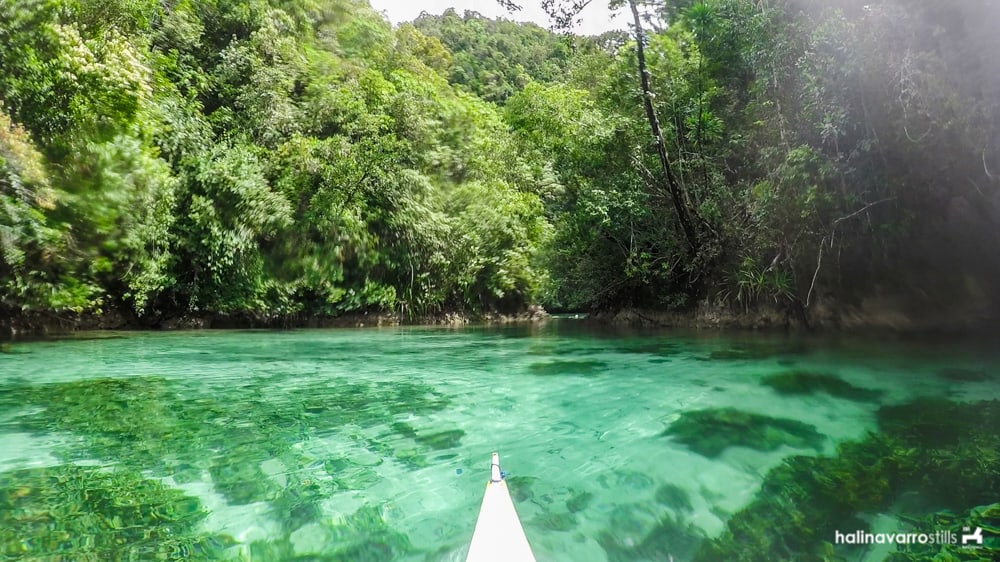 .
Sorsogon
Sorsogon is a personal favorite. It's an underrated province in the Bicol region that most travelers don't know about. Even during summer, you can get to beach bum in one of its beaches with only a handful of other people.
Recommended Accommodation: Elysia Beach Resort or the budget (but very good) Villa Peralta Inn.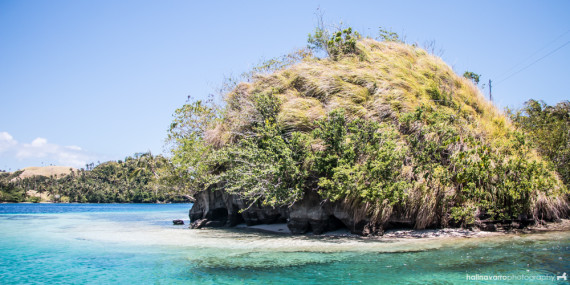 In Sorsogon, you can swim with the whalesharks in Donsol (a more environment-friendly alternative to the one in Oslob, Cebu), swim with the fishes in a marine sanctuary and island hop in Matnog, or surf in Gubat. The people in Sorsogon are also one of the friendliest and helpful people I've met. This province is perfect for adventurous travelers or those who just want to chill.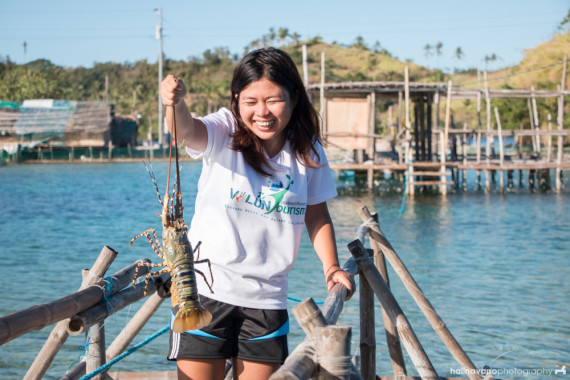 ---
---
.
Boracay
Boracay is one of the most famous destinations in the Philippines because of its great beaches and fine sands. Boracay isn't for everyone though. At the worst, it's called a tourist trap. I was surprised when I visited Boracay and liked it, but then it probably has something to do with my initial expectations.
Recommended Accommodation: Punta Rosa Boutique Hotel (beautiful resort right on the beach. Very popular – book early!), Blue Marina Boracay.
The first thing that you have to know is that it's a party island. During summer, it gets really crowded. If you're the type of traveler who enjoys the crowd, night life and fire dances, pub crawls and adventure activities, you'll definitely enjoy Boracay. If not, there are better beach stays in the country more suitable for your taste.
If you want quieter alternatives to Boracay, you can head over to Carabao Island, which is an hour away from the port in Caticlan (the jump-off point to Boracay Island) or visit several spots in Antique via bus.
---
---
Banaue
Banaue is famous for its rice terraces, which are proclaimed a UNESCO World Heritage Site. The best of these is definitely Batad. It's good to have a weekend stay in Batad in a homestay where you can sleep on a native hut and listen to stories of the indigenous people in the area. You can also trek to the nearby Tappiyah Falls or the viewdeck. Beware though that going to and exploring Batad requires a lot of trekking, so it's best for those with strong leg muscles and cardio profile.
Another place with great rice terraces is Maligcong in nearby Bontoc. Maligcong has a more chill vibe and requires less trekking. You can also find good Arabica coffee in the area. During planting season, the rice terraces in Maligcong are a muddy brown. During harvest season, they turn a beautiful gold-green and are truly a sight to behold.
Recommended Accommodation in Banaue: Banaue Evergreen Hostel and Restaurant.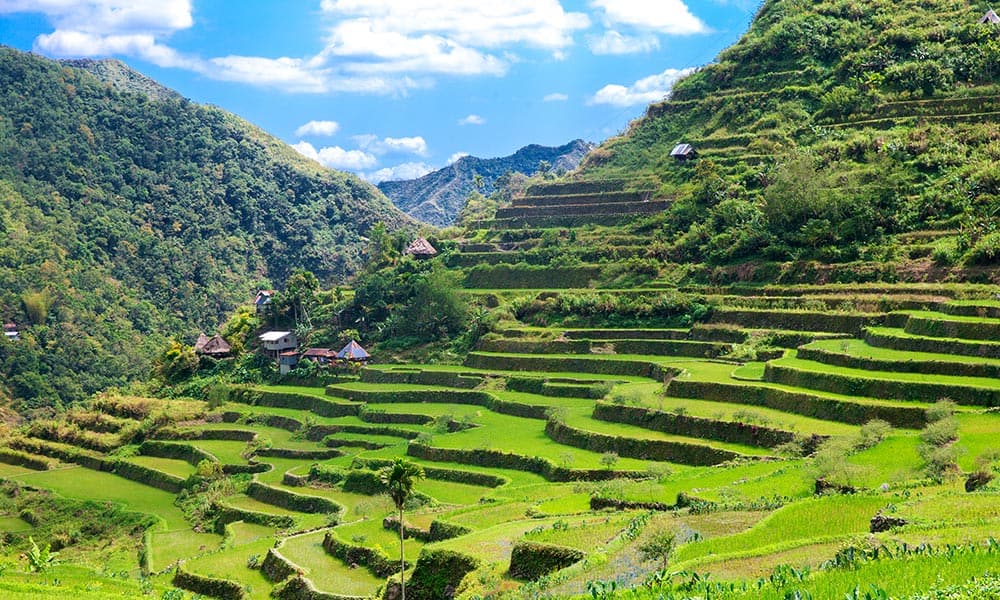 .

Dinagat Islands
Dinagat Islands is one of the less-known travel destinations in the Philippines, even on the local radar. I'd included this because it's one of the most virgin areas you can find and is up to this time largely unexplored. It has islands comparable to Palawan and beach coves too many to count. The water in the seas in Dinagat Islands is a dominant emerald green, which fits perfectly in its profile.
It also has one of the most beautiful natural tidal pools I've seen, located in Pangabangan Island in Libjo.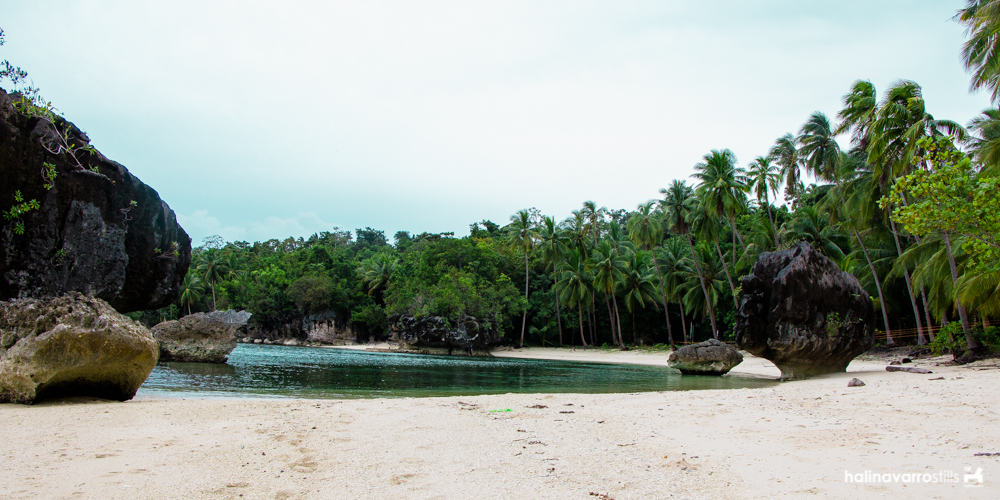 .
---
---
Cebu
Cebu City is a bit like Metro Manila in terms of traffic, but head far from the city and you can find various activities for the adventurous type.
There's sardine run in Moalboal, diving and seeing thresher sharks in Malapascua and canyoneering in the many waterfalls in Oslob. There's also whaleshark watching in Oslob but it's not recommended as it changes the migration behavior of the animals. Cebu also has nice beaches, including that in Sumilon in Oslob and Bantayan Island.
Recommended Accommodation: ABC Hotel Cebu (right in Cebu City). On the beach very near Cebu City: Mövenpick Hotel Mactan Island Cebu, Costabella Tropical Beach Hotel.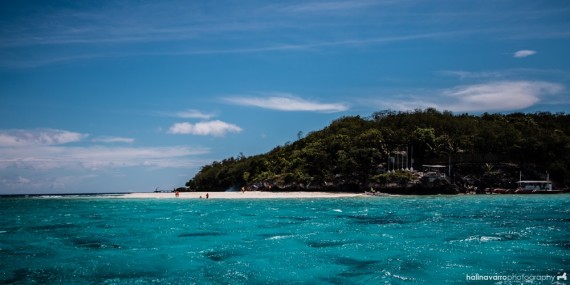 .
Bohol
At the south of Cebu is the island of Bohol. Bohol is great for some nature sightseeing.
The most famous attraction in Bohol is the Chocolate Hills, which are a set of over a thousand hills that turn brown during dry season. You can also have a tour in Loboc River, see the man-made mahogany forest or visit the Tarsier Conservation Area to see tarsiers, which are small primates. Bohol also has quiet beaches located in Panglao.
Recommended Accommodation: Maya Playa Resort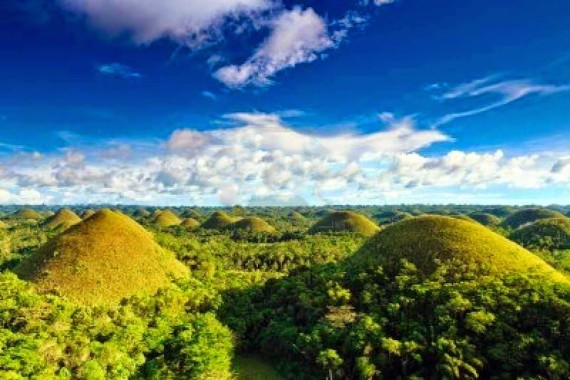 .
---
---
Discovering new places in the Philippines
The Philippines is a huge tourism site in the making. This is one of the things that I love about this country. There's always another new discovery waiting if you're just willing to backpack and explore.
For instance, we ventured south of Palawan instead of the usual tourist spots and came upon Balabac islands, which has one or two of the best beaches in the country. Very few people also venture to Camiguin Norte, which has unique landscapes and is a breeding ground of humpback whales for several weeks during summer. You can actually see the whales and take pictures of them on the shores of Camiguin Norte.
Obviously, you have to go off-the-beaten path to see these locations.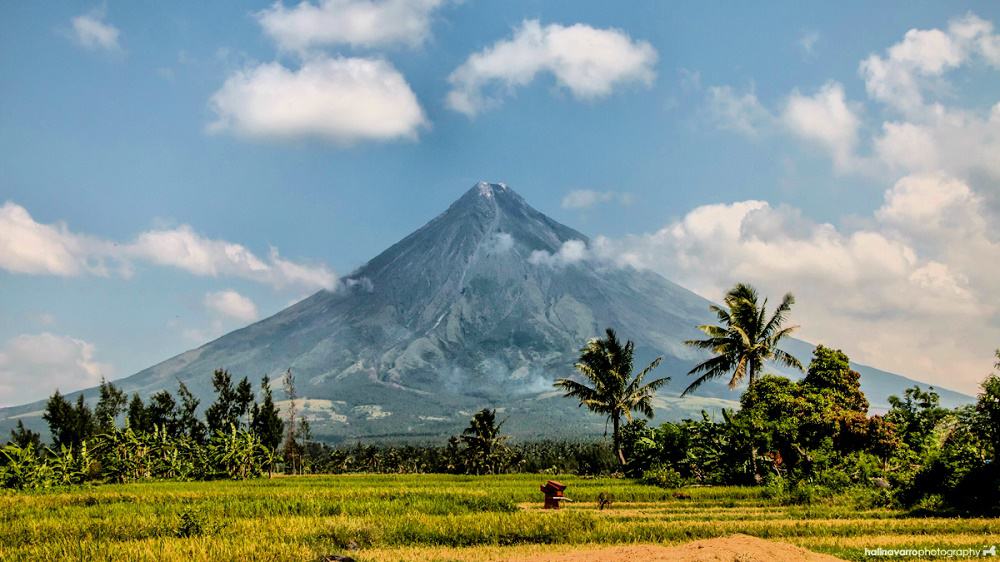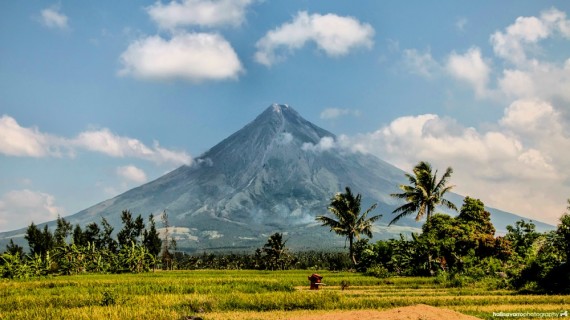 .
---
---
Costs
The Philippines is a relatively cheap place to visit. Most commodities, rates for services (island hopping, land tours via habal-habal or other vehicles) and accommodations are reasonably priced. You can easily spend $35-40 a day on out-of-town trips if you're a budget traveler. What's expensive here are domestic flights.
The country is an archipelago, so one way or another you'd have to take a local flight for transfer to another province. The normal rate is P4000 above ($80+) for a one-way ticket. However, there are budget airlines in the country including Cebu Pacific and Air Asia, and these hold regular promo fares. You can get tickets as cheap as P200 ($20) one way as long as you book months ahead. So make sure to have your route planned out in advance especially if budget is a concern.
Language
You'll find that the languages spoken in the Philippines are quite diverse. The main languages in the Philippines are English and Filipino, but provinces other than Manila have their own dialects as well.
Most Filipinos can speak and understand English, so communication shouldn't be a problem.
---
---
How safe is it to travel in the Philippines?
Most provinces in the Philippines are safe for travelers, except for those in the south, in some areas in Mindanao. These are the ones where insurgent fights occur: Basilan, Zamboanga, Tawi-tawi, among others. Even local travelers avoid these areas, except for a few brave souls.
Mindanao has unique nature attractions that couldn't be found in Luzon or Visayas, but safety always comes first. I suggest to tune in regularly to travel advisories especially in southern Philippines.
Flying in
Airports in the Philippines. Manila Ninoy Aquino airport (code: MNL) serves Manila, Mactan-Cebu International airport (CEB) serves Cebu, Puerto Princesa International Airport (code PPS) serves Pueto Princesa and the island of Palawan.We book all plane, train, bus and private transport using 12Go Asia. They're the best booking site in Asia.
Weather conditions
In the Philippines, it's either hot or rainy. There are a few in-betweens when the weather is just cool. That saying, the best time to go to the country is between December and February, which are the coolest months. March to May are the summer months, which is a good time for exploring and going to the beach, but since it's also the period for most school breaks, famous attractions are crowded during this time and mark-up rates are high.
The rest of the months are typhoon season. I like to travel during these dates because I can usually have places to myself and it's easy to haggle down on accommodation and other services, but it's also a hit-or-miss because you never know when you'll get stranded due to a typhoon.
---
---
General Tips
In my experience as a local, the Philippines is a generally safe place to travel to, even for solo female travelers. However, as with travel in general, make sure to bring a good head with you. Always inform another person where you're going and avoid dark streets at night especially in dingy locations in Manila.
What I love about going on out-of-town trips, especially in coastal towns are the cheap prices of fresh seafood. I always recommend buying your own food in the market or from fishermen in the morning and ask it to be cooked in your selected homestay (hotels won't allow this though). Some of the cheap buys I can remember are huge lobsters for P50 each ($1) and a bag full of shrimps for about P300 ($6).
Do your research in advance. It'll help you save bucks. For instance, when you go island hopping you normally have to charter a boat on your own. Island hopping rates normally range from P1000 to P4000 depending on the distance and number of islands you'll have to visit. If you want to save, you can ask for other travelers going on the same date or book for a slot in a joiner package tour. Sometimes you can also hop in with fishermen going the same way for free or a minimal fee.
This Destination Guide is contributed by Katherine at Tara Lets Anywhere. She and her boyfriend Hali are locals of the Philippines and have done a great deal of travelling thoughout the country. Click on her site for a lot more on travel in the Philippines.
Ps. If you find our blog helpful, please consider using our links to book your flights, hotels, tours, and car rentals. Have a look at our Travel Resources page.
---
---
Reader Interactions