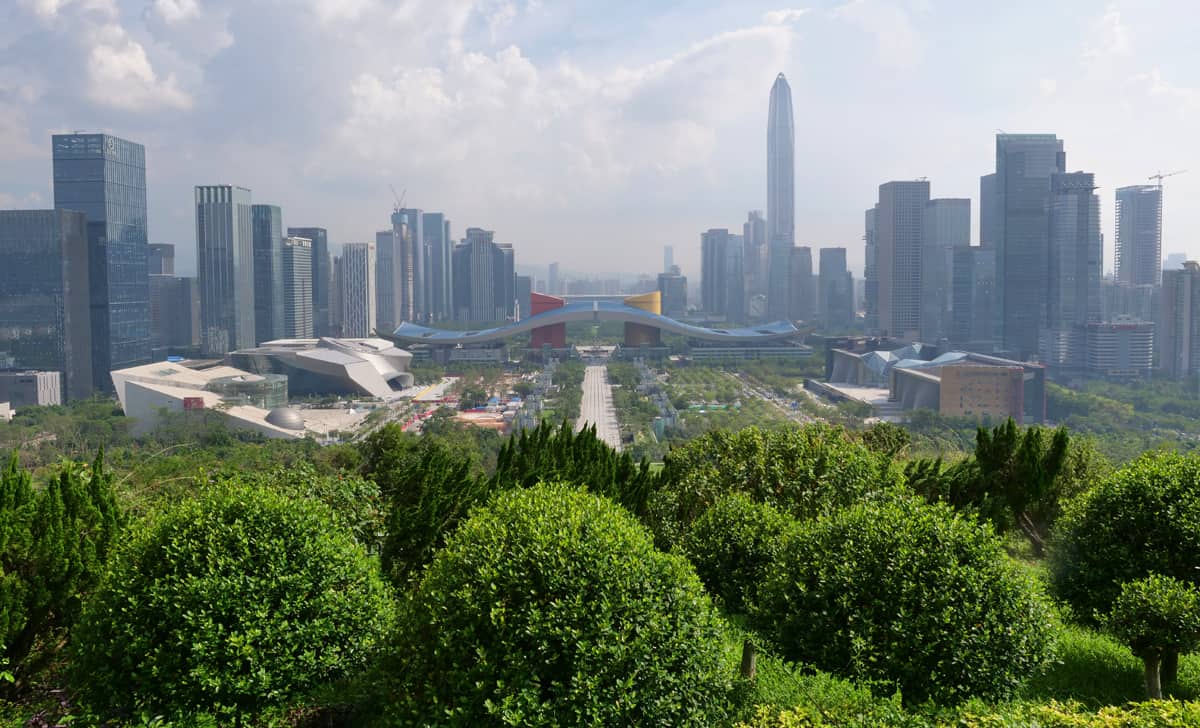 Top 10 Must-Do Activities in Shenzhen.
Schenzhen is a UNESCO World Heritage site, a bustling metropolis known for its modern architecture, lively culture and stunning geography (featuring a rugged coastline and 23 beaches). The city recently made it on Lonely Planet's Top 10 cities to visit.
If the above isn't enough, Schenzhen is only 15 minutes from Hong Kong by high-speed train. It's the easiest place to get a taste of mainland China.
In this post, we cover 10 must-do activities that showcase the best of Shenzen.
1. Climb the Iconic Ping An Finance Center
Shenzhen became a UNESCO City of Design in 2008. The Ping An Finance Center is a prime example of contemporary architecture. Take the high-speed elevator to the observation deck on the 116th floor for breathtaking panoramic views of Shenzhen and the surrounding region.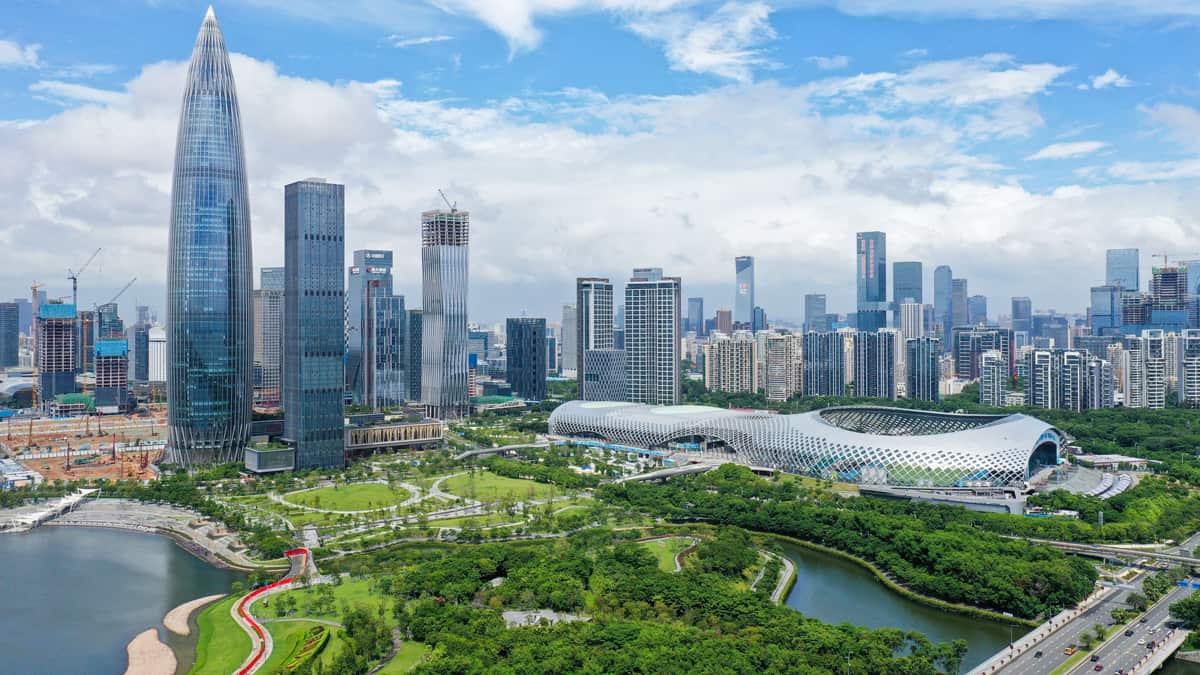 2. Explore the Futian District's Hi-Tech Wonder: Huaqiangbei
For tech enthusiasts, Huaqiangbei is an absolute paradise. The Futian District's bustling commercial area is a sprawling electronics market, offering an incredible array of gadgets, electronic components, and cutting-edge devices. Whether you're an industry professional or simply love exploring the latest in technology, Huaqiangbei is a unique shopping experience.
3. Experience the Futuristic Shekou Sea World
Step into the future at Shekou Sea World, a modern entertainment complex located along Shenzhen's picturesque coastline. This waterfront destination boasts an array of attractions, including a mesmerizing underwater world at the Sea World Aquarium, chic shopping venues, diverse dining options, and vibrant nightlife establishments.
---
---
4. Visit the Splendid China Folk Culture Village
Immerse yourself in the rich history and diverse cultures of China at the Splendid China Folk Culture Village. This miniature park features replicas of famous Chinese landmarks, traditional architecture, and ethnic villages. Witness captivating performances and indulge in regional delicacies to get a comprehensive glimpse of China's cultural heritage.
5. Stroll through the Lianhua Mountain Park
Escape the urban bustle and enjoy a serene retreat at Lianhua Mountain Park. This tranquil oasis offers lush greenery, picturesque walking trails, and stunning views of the city. Ideal for a leisurely afternoon, the park also houses the majestic Lianhua Mountain Temple where visitors can experience traditional Chinese spirituality.
6. Experience Art and Culture at OCT Loft Creative Culture Park
Located in the Overseas Chinese Town (OCT) area, the OCT Loft Creative Culture Park is a dynamic hub for contemporary art and creativity. Explore numerous art galleries, boutique shops, and trendy cafes housed in converted factory buildings. The park often hosts exhibitions, performances, and cultural events, making it a great destination for art enthusiasts.
---
---
7. Discover Ancient Chinese History at the Dapeng Fortress
Travel back in time by visiting the Dapeng Fortress, a well-preserved ancient military structure dating back to the Ming Dynasty. Situated in the Dapeng Peninsula, this historical gem allows visitors to explore the fortified walls, watchtowers, and temples while learning about the region's fascinating past.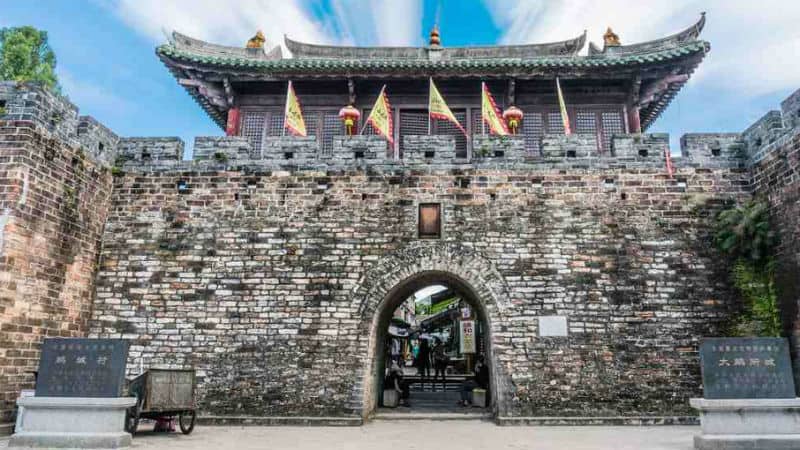 8. Enjoy Family-Friendly Fun at Window of the World
At Window of the World, you can embark on a global journey without leaving Shenzhen. This amusement park showcases scaled-down replicas of famous landmarks from around the world, including the Eiffel Tower, Taj Mahal, and Egyptian Pyramids. This family-friendly attraction also hosts live performances and cultural shows.
9. Delight in Traditional Chinese Opera at Shenzhen Grand Theatre
For a taste of Chinese performing arts, head to the Shenzhen Grand Theatre. This architectural masterpiece regularly hosts opera, ballet, classical concerts, and theatrical performances. Experience the elegance and grace of Chinese culture through captivating performances in this state-of-the-art venue.
Shenzhen Grand Theatre regularly hosts opera, ballet, classical concerts, and theatrical performances. Experience the elegance and grace of Chinese culture through captivating performances in this state-of-the-art venue.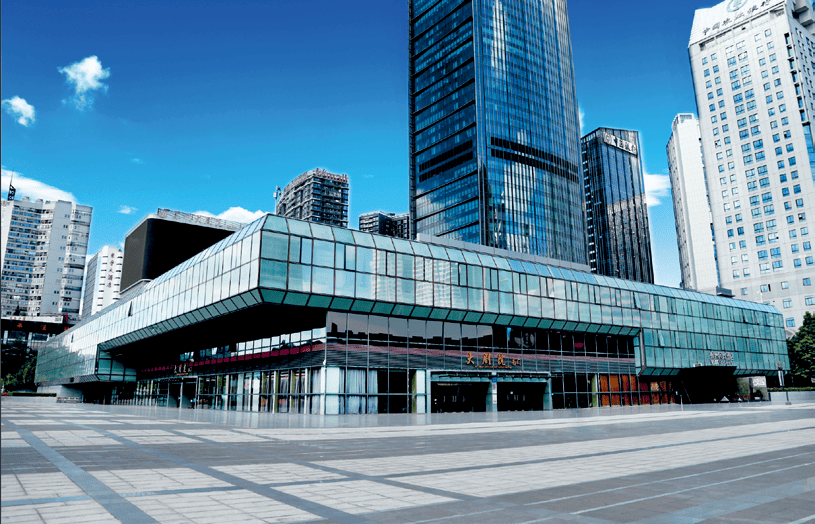 ---
---
10. Relax at Dameisha and Xiaomeisha Beaches
Finally, unwind and enjoy some beach time at Dameisha and Xiaomeisha Beaches, located east of Shenzhen. With their golden sands, clear waters, and an array of water sports activities, these beaches provide an excellent opportunity to relax, swim, or engage in beach volleyball.
Travel visa for China
The China visa requirements for entering China, including Shenzhen, vary depending on your nationality and the purpose of your visit. It's essential to check with the nearest Chinese embassy or consulate or visit the official website of the Chinese embassy in your country to get the most up-to-date and accurate information regarding visa requirements.
In general, many countries have agreements with China that allow visa-free entry for short stays, usually for tourism or business purposes. Some countries may have visa-free entry for a limited duration (e.g., 15 days) or as part of a visa waiver program.
For longer stays or specific purposes like work, study, or long-term travel, you will likely need to apply for an appropriate visa before your trip.
Please keep in mind that visa policies can change over time, and it's crucial to verify the latest information with the relevant authorities before planning your travel to Shenzhen or any other destination in China.
All the reasons to visit Shenzhen
Whether you're a tech aficionado, a culture seeker, or a nature lover, Shenzhen caters to all tastes. It has been labelled "the city of the future" and "the city of culture" for it's leading edge architecture. That alone makes it worth a visit.
Don't forget that it is 15 minutes from Hong Kong – making it the perfect Chinese destination for intrepid travellers looking to explore the Chinese mainland.