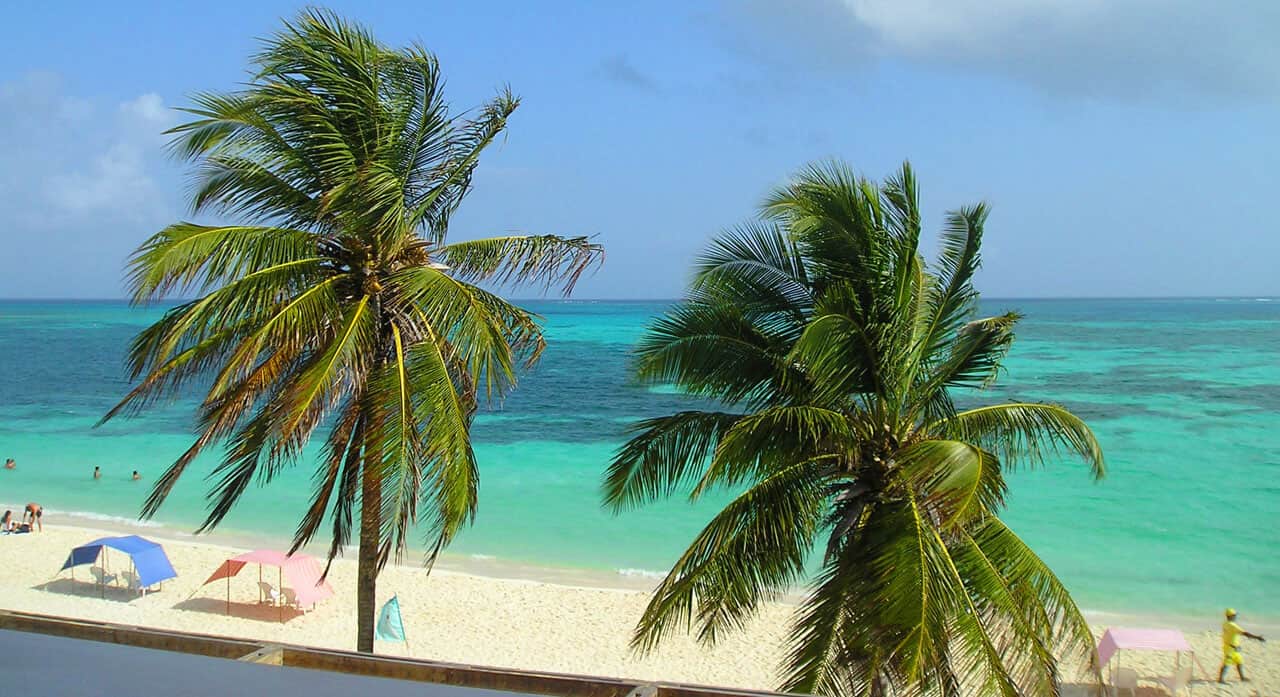 What to see and do in San Andres, Colombia.
San Andres is a small Caribbean island (about 12 km by 3 km) located about midway between Jamaica (400 km to the north) and the Colombian mainland (480km to the south). It comes under Colombian sovereignty (much to the chagrin of the natives who are more Caribbean than Latin) and is a very popular vacation spot for mainland Colombians.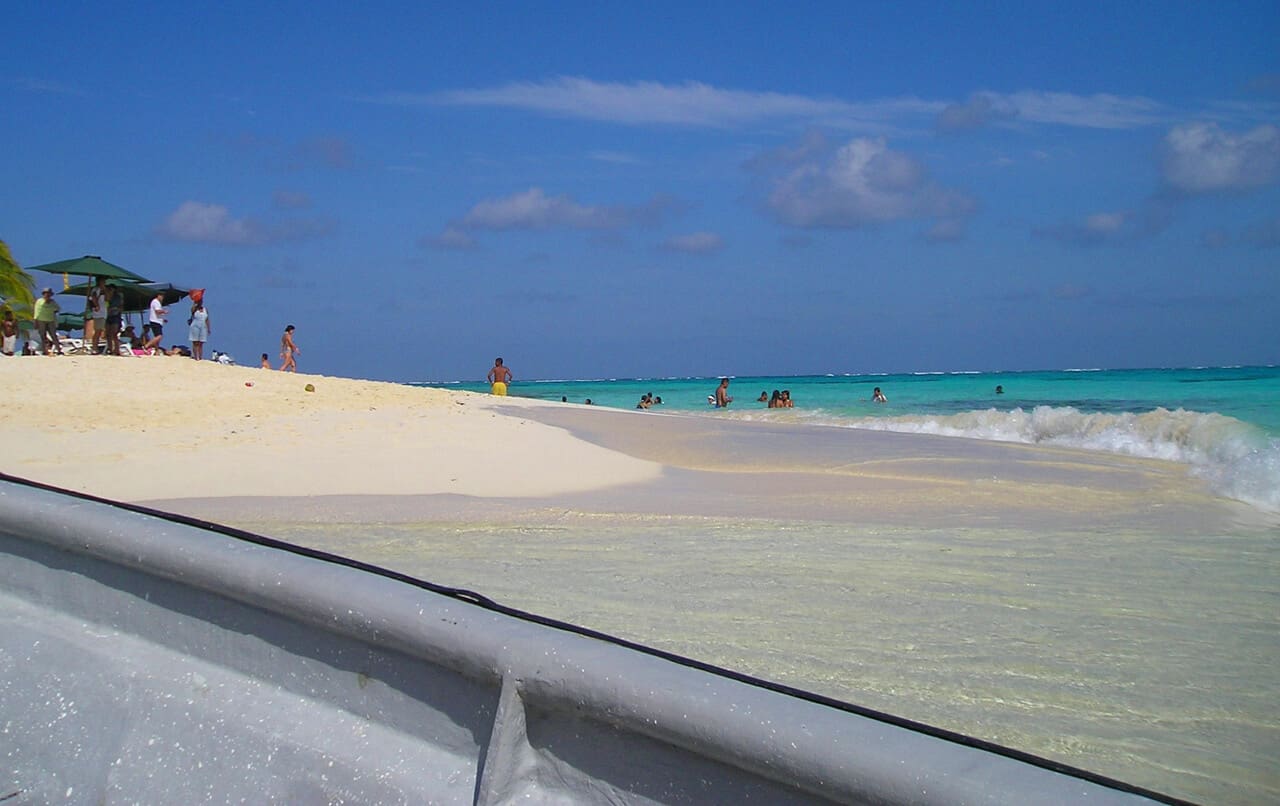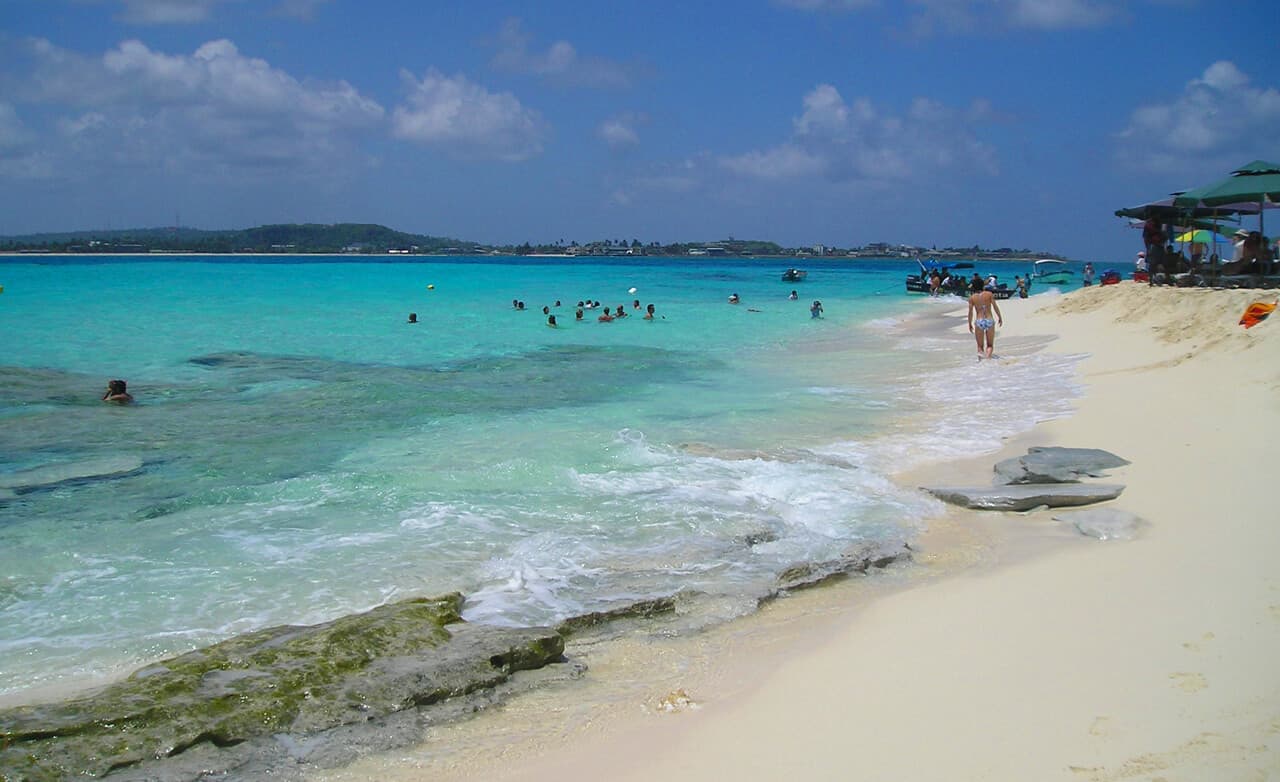 ---
---
The island has incredibly beautiful beaches; the main beach in San Andres town is long and wide, the sand white, the views of the lagoon gorgeous with its emerald waters. Out in the lagoon, within the ring of coral reef encircling the north end of the island, is the tiny isle of Johnny Cay. It strangely resembles Gilligan's Island and has the most extraordinarily white sand. Johnny Cay is the highlight of San Andres; here you can relax under the sun and order beer and grilled Red Snapper. We still talk about the fish we were served on this island – it was just incredible. A beautiful spot and I don't think we've ever seen whiter sand.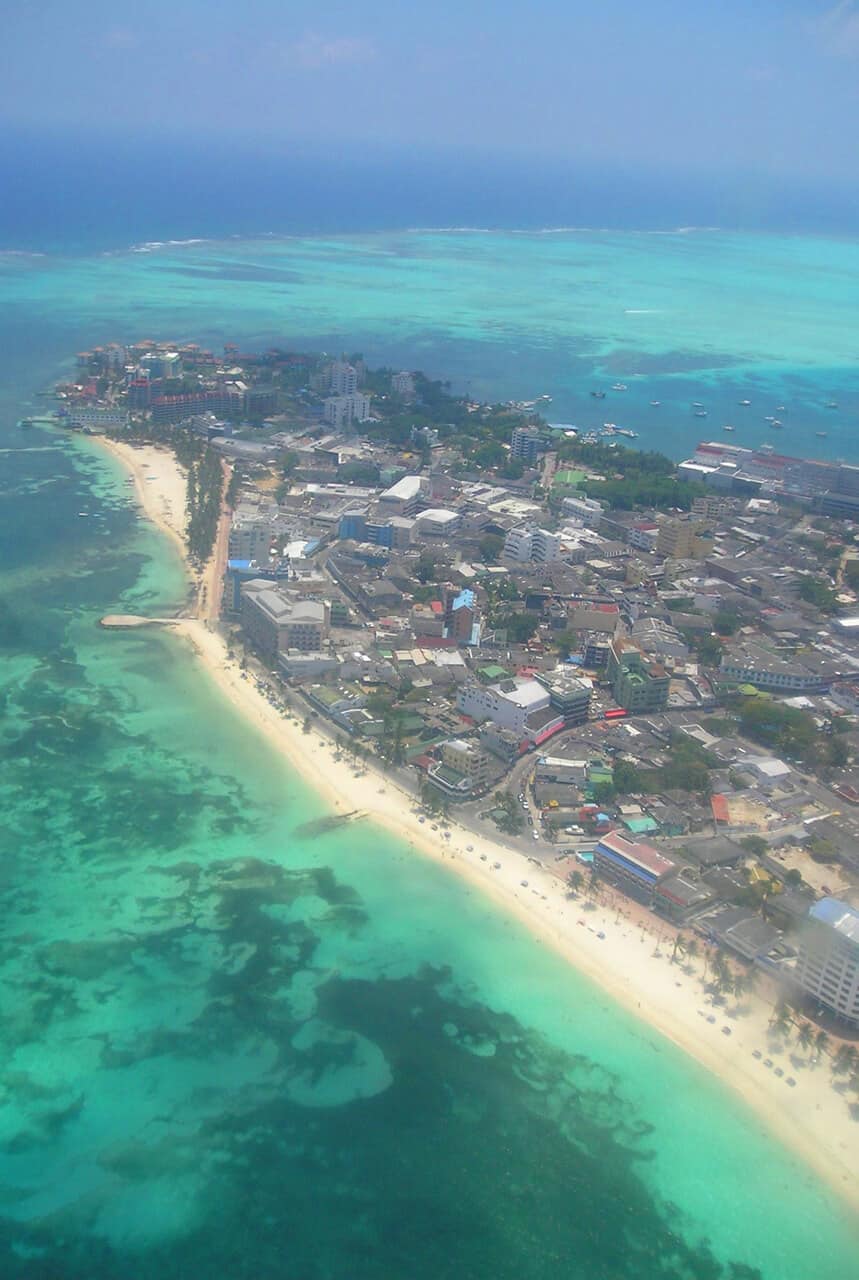 .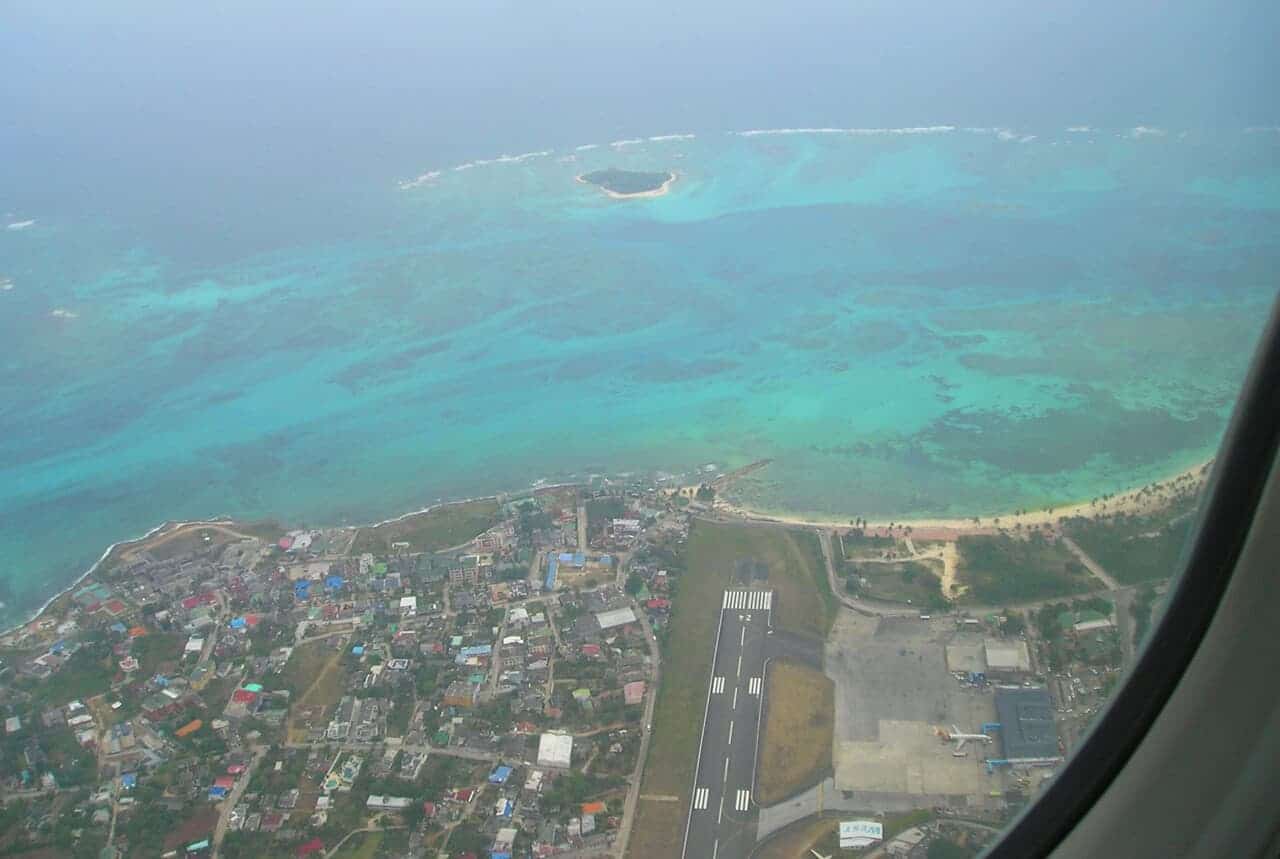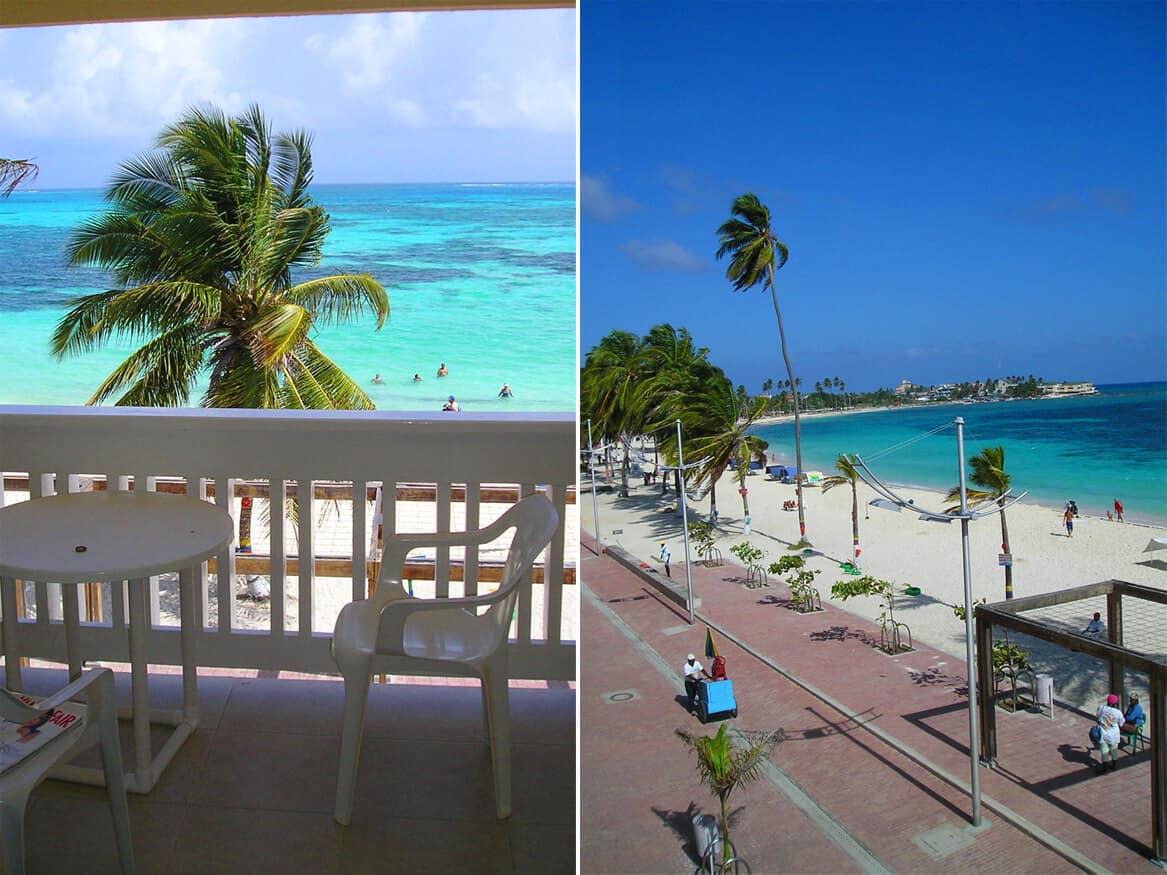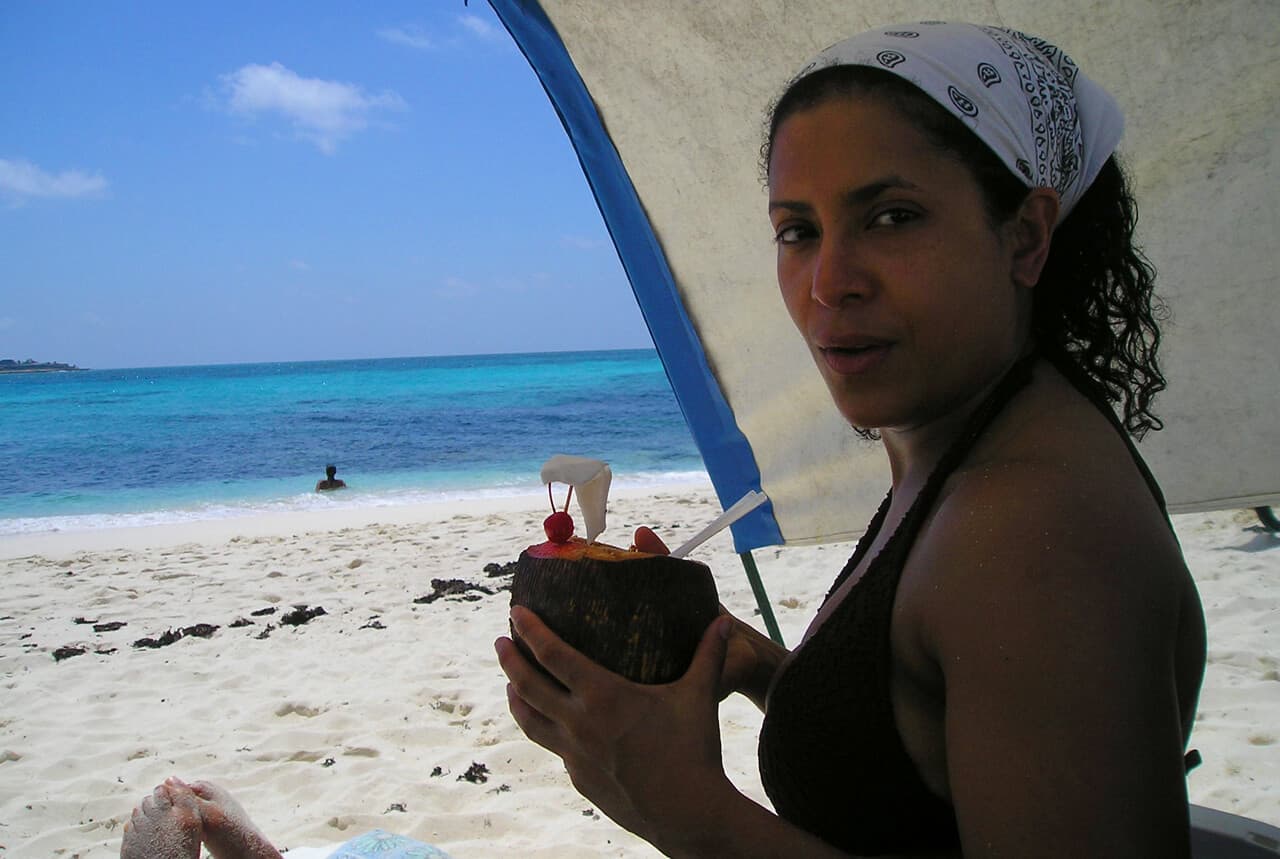 .

What to do when you're bored of lying on the beach? We rented a golf cart and circled the island, stopping at Morgan's Cave which is supposedly where Captain Morgan hid his treasure. Avoid this tourist trap. There's "Hoya Soplador" (ie. the blowing hole) where water sprays up through a hole in the rock. It is slightly more interesting. Avoid at all cost going on Captain Morgan's boat cruise at night; it's a long, boring cruise featuring Bob Marley wannabes karaoking at the top of their lungs. You'll have wished you had brought a gun.
.

---
---
Practical Information
We did San Andres differently than most. We didn't want to fly through the US. We booked a return flight Montreal – San Andres with Air Transat with dates 14 days apart. We stayed 3 days in San Andres, then flew on a separate flight (with Avianca) to wonderful Cartagena. We spent 10 days exploring mainland Colombia, flew back to San Andres, and spent 1 more day on the island before taking the return flight back to Montreal. These connections ended up being cheaper and more direct (from Montreal) than having to transit through an American city.
Unique: The first time we have ever walked from the airport directly to our hotel. Took 10 minutes. How cool is that just taking your backpack and walking out of the airport without having to take a taxi?
Accommodation: We stayed at the Bahia Sardina which was fantastic. Right on the beach as well as the boardwalk. A good alternative is Caribbean Island Hotel Piso 1.
Shopping: The other attraction in San Andres is shopping. San Andres Town has a huge number of duty-free stores. The number of stores selling; 1) liquor, 2) shoes, 3) women's pharmaceutical products is amazing. You wonder how they all stay in business.
Eating. Simpler is better; stick with the grilled fish or chicken served with plantain, beans, and rice. Leave the fine dining to Cartagena if heading that way.
People: The people on San Andres are very laid back. I had read that there were tensions between the islanders and the Colombian tourists; "People from the coast not friendly" an islander told us. After a few days on the island we could see why there might be tension; the islanders are so relaxed they often don't seem interested in anything but sitting around and having conversations in the shade. They almost sigh with exasperation when you show up at the restaurant or internet cafe. They're friendly, yet you somehow feel as if you've just interrupted a nap or something. I can understand why Colombian tourists would get fed up after a few days. In contrast to the "native" islanders, there are also a few very loud Jamaicans on the island with delusions of being Bob Marley; you can't go anywhere without some Rastafarian shouting "No woman don't cry" in your ear, his arm sticking out for a handout.
Overall, San Andres was a lovely spot for a few days. The beaches are fabulous and the corals are gorgeous. San Andres is the perfect place to do nothing but relax.
---
---
Have you been to San Andres? Please tell me what you thought of it!
Ps. If you find our blog helpful, please consider using our links to book your flights, hotels, tours, and car rentals. Have a look at our Travel Resources page.