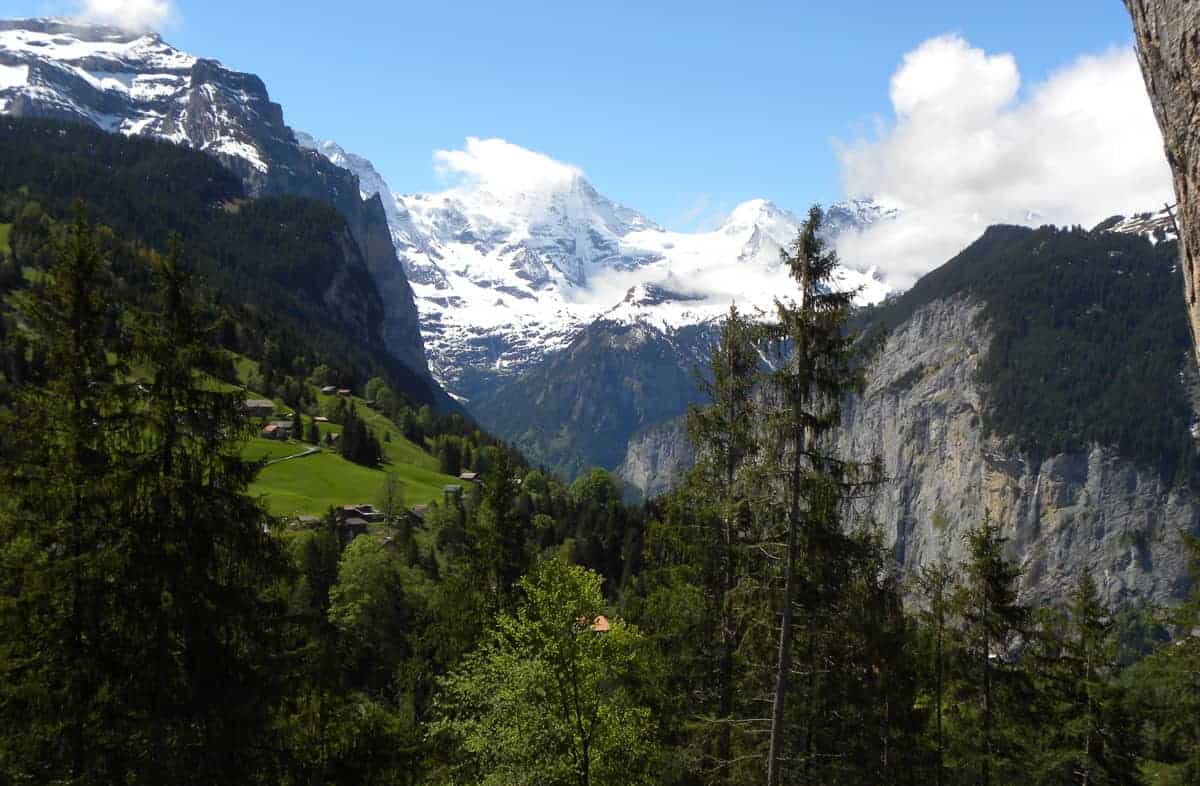 Switzerland is probably one of the most popular travel destinations in the world. Its dramatic mountain scenery draws thousands of visitors year on year. That, coupled with the well-preserved historical landmarks, world-class institutions, and ultra-luxury experiences, makes Switzerland a picture-perfect option for travel.
Bordered by France, Germany, and Italy, Switzerland offers a mix of several European nations in one landlocked country. This range of cultures created by different linguistic divisions, is also criss-crossed by a variety of geographic regions – from the lowlands of the north, to the towering Alps of the south. However, despite these divisions, Switzerland is a melting pot of cultures defined by a rich history, unrivaled diplomacy and one of the highest quality of life ratings in the world.
There's a catch, of course. Switzerland is also one of the most expensive countries to travel to. That's not to say that budget travels can't be done, but it will require a whole lot of planning and research. Good thing you've come to the right place!
What to See in Switzerland
Zurich
Zurich is the financial capital of Switzerland. It's known as a banking city but is also a perfect harmony of history and modernity. Being the largest city in Switzerland you can expect to find almost everything Switzerland is known for in the city. Sitting on the banks of Lake Zurich and Limmat River with the Alps in the distance, Zurich has breathtaking views while being home to some of the country's best museums, night clubs, luxury hotels, and Michelin-star restaurants.
Top attractions to visit: Lake Zurich, Old Town, Uetliberg, Bahnofstrasse, Fraumunster, Lindenhof, Swiss National Museum, Grossmunster
---
Geneva
Geneva is often overlooked for more popular destinations, but as home to over 20 of the world's most important international organizations, it's a worthy stopover. The French-speaking city is a bit more conservative than Zurich, but it's a great city with amazing views. Sitting on the shores of Lake Geneva, Geneva is home to organizations like the United Nations or the Red Cross, but is also dotted with important landmarks and monuments. It's a great base for exploring the region and has easy day trip access to the surrounding Alps and Jura mountains.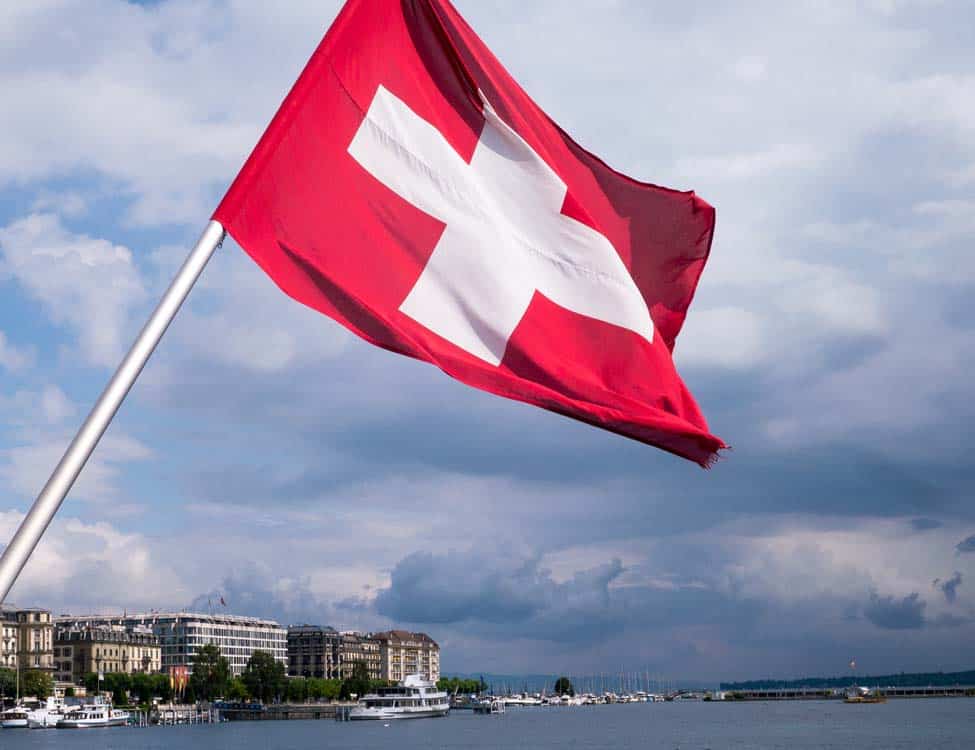 Top attractions: Jet d'Eau, Old Town, Saint Peter's Cathedral, Parc des Bastions, Parc de La Grange, Palace of Nations, CERN, Mont Saleve, International Red Cross and Red Crescent Museum.
---
---
Lucerne
Lucerne is a beautiful city known for well-preserved medieval architecture. It falls into every romantic European getaway stereotype, and that is a good thing. Beautiful structures stand against a breathtaking backdrop featuring Lake Lucerne and the Alpine peaks. The River Reuss also runs through the city where the Old Town is mostly spread across its north bank. It's also truly at the heart of Switzerland, and its location makes it perfect to explore the rest of Central Switzerland.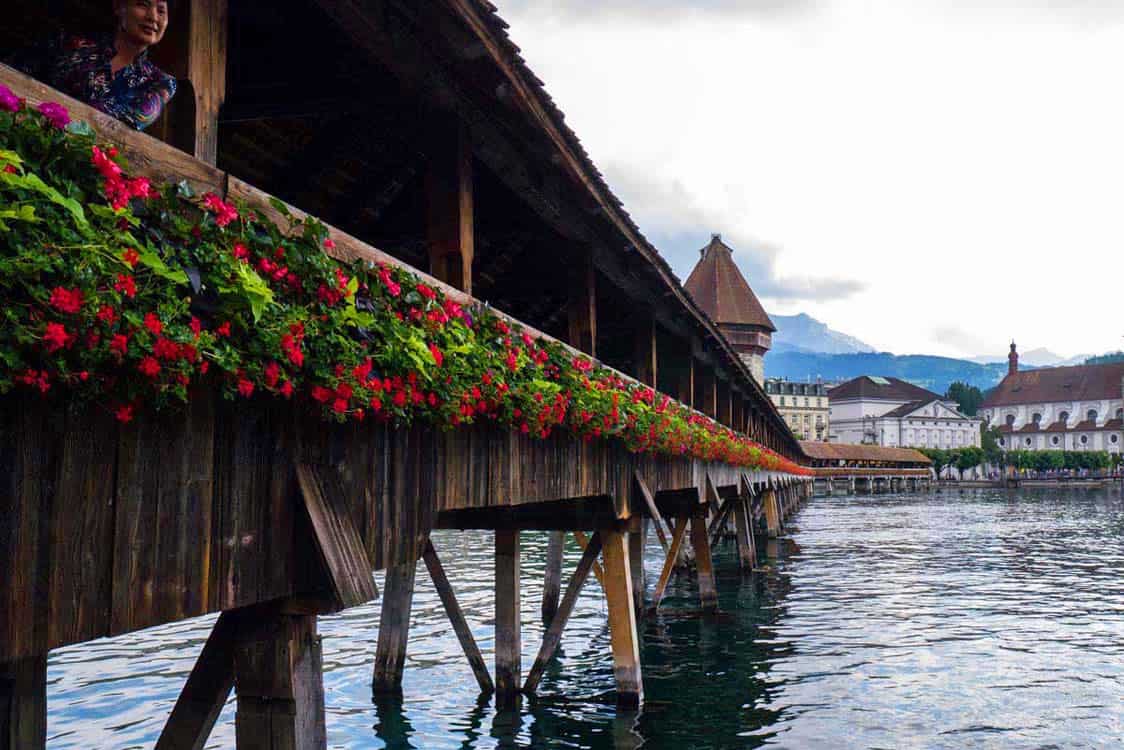 Top attractions: Lake Lucerne, Chapel Bridge, Museggmauer, Old Town, Lion Monument, Jesuit Church, Glacier Garden, Mühlenbrücke, Mount Pilatus
---
Bern
Bern is a charming city with a small-town feel. Not only is it the capital of Switzerland, its Old City is also considered a UNESCO World Heritage Site. Its unique location atop a hill surrounded by the River Aare on three sides have been relatively unchanged since its establishment in the 12th century. Bern is also known as the city of fountains with many of them dating back over 500 years. The slower pace of Bern is a welcome reprieve for many people trying to get away from the regular hustle of daily life. Between many timeworn treasures and the abundance of nature escapes, Bern is the perfect destination for a relaxing trip.
Top attractions: Old Town, Zytglogge, Bear Park, Rosengarten, Bern Munster, Historical Museum of Bern, Einstein House, Emmental Valley, Aare River, Gurten Peak
---
Zermatt
The carless town of Zermatt is one of the most popular skiing destinations in Switzerland. Unique in many ways, its biggest draw is its location at the foot of the iconic Matterhorn, Europe's most well-known mountain peak. Zermatt is also a carless town that offers postcard views of charming chalets and powder white slopes. Even if you're not staying in Zermatt itself, it's an easy ride from many surrounding towns by train or by car. If you're up for a skiing trip, Zermatt is the best place to go regardless of skill level and experience.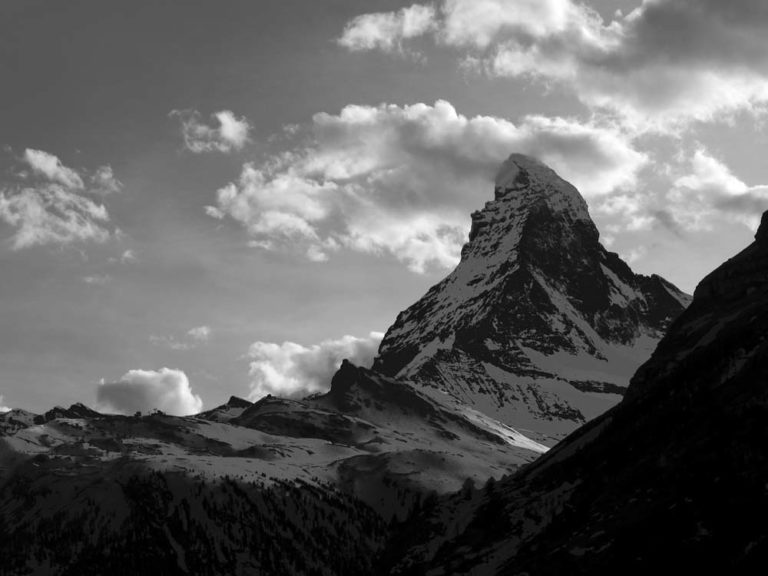 Top attractions: Matterhorn, Klein Matterhorn, Breithorn, Gornergrat, Rothorn, Zermatt Village, Matterhorn Museum, Gorner Gorge, Sunnegga, Schwarzsee
---
---
Interlaken
Dubbed as Switzerland's adventure capital, Interlaken is on most people's agenda for good reason. This is the place for adrenaline junkies, offering adventure sports such as paragliding, bungee jumping, and skydiving. It's also an excellent base for visiting the Jungfraujoch, Europe's highest mountain station. For travelers who have time, Interlaken is a great base to explore the beautiful Bernese Oberland and take day trips to nearby Grindelwald and Murren. Nestled between Lakes Thun and Brienz, Interlaken is a paradise for adventurers and nature lovers.
Top attractions: Harder Kulm, Hohematte Park, Schynige, Platte, Unterseen, Lake Thun and Brienz, Niederhorn, St. Beatus Caves, Jungfraujoch, Swiss Open Air Museum, Giessbach Falls
---
Fast Facts on Switzerland
Capital city: Bern
Language: Switzerland has four national languages. Swiss German is spoken by over 60% of the population in the north and east. Swiss French is spoken in the western regions and Swiss Italian is spoken in the southern regions. A small population speaks Romansh, predominantly in the south-east of the country.
Currency: The official currency of the country is the Swiss Franc (CHF), but most major hotels, shops, gas stations and restaurants will accept Euros – albeit at an exchange rate of their choosing.
Plugs: Swiss plugs are type J with three round pins. The standard is 230 volts AC and 50Hz.
Credit Cards and ATMs: Credit and debit cards are widely accepted all over the country, even in the farthest mountain regions. There's no need to bring much cash except for some small stores like flea markets. In any case, ATMs are also available in every town and can usually be found at the train station, shopping areas, and town centers.
---
---
When to Visit Switzerland
The best time to visit Switzerland depends on your plans and the kind of activities you want to do. Off-peak season will be best for budget travelers, but that also limits the kind of adventures to be had due to weather.
Spring: March, April, May
Spring is considered off-season and is a great time to visit Switzerland for good deals on flights and hotels. March can still be very cold and wintery with lots of rain, and snow in the mountains. However, this means great weather for ski trips, especially with the longer daylight hours. There is still a lot of snow in the Alps, but less tourists and locals to contend with. April and May are warmer months with a high of up to 20 degrees Celsius possible.
While it all sounds great, many of the cable cars will be shut down until hiking season in the summer. This means many mountain viewing platforms will be inaccessible and many hiking trails will be closed due to snow.
Summer: June, July, August
Summer is the most coveted season in Switzerland. The weather is pleasant for a whole range of outdoor adventures. All the hiking trails are open, or starting to open, and the lakes are great for swimming and water sports like stand up paddling. Naturally, this means high prices and huge crowds at the top attractions.
There will be less crowds during very early mornings or late afternoons, but you'll never have any place to yourself. Luckily, though, many of the hiking trails and lakeside parks are large enough to still give visitors a sense of personal space. Just be prepared for lines at cable cars, museums, and popular cafes.
Autumn: September, October, November
Autumn is the shoulder season where you can still get the remnants of summer weather but take advantage of deals and discounts. Most outdoor activities can still be done in relatively pleasant weather, but the lakes will probably be too cold for swimming. The days start to get shorter, but still long enough to have a full itinerary. Trees start to turn to Fall colors around this time, too, and snow will be present in higher altitudes. Some hiking trails and cable cars begin to close too, so be sure to check before you plan a specific adventure
October is a good time for wine lovers when the Basel Wine Fair happens. Switzerland also finishes daylight savings at the end of this month.
Perhaps the worst time to visit is in November. The weather gets too cold for summer activities, but it's not cold enough yet for winter activities. However, it's a great time to spend in the cities and visit museums, galleries, and historical sites while getting the lowest rates you'll get all year.
Winter: December, January, February
Winter is primetime for skiing. It's not a white Christmas all over Switzerland, but there will be Christmas markets all over the country which will always make this a magical time of year. For top-notch skiing experiences head to the higher regions in the Alps like Zermatt, Saas Fee, and Titlis near Lucerne. While prices in ski resorts and mountain regions rise significantly during this time, lodges still tend to fill up very fast.
December can be cold and wet in the lowlands, with snow season officially starting in January. Temperatures hover around zero all month, so it's perfect for skiing but not pleasant for those not used to these colder temperatures. There are less daylight hours during this season, so make sure to plan your itineraries accordingly.
---
---
Getting Around
Traveling around Switzerland with public transport is extremely easy as it has one of the world's most efficient transport systems. It's also relatively small, so traveling from end-to-end is never a problem.
In fact, train travel is the best way to get around the country. There are way too many scenic train routes to count, but two of the most popular are: The Glacier Express connecting Zermatt and St. Moritz via Andermatt, and the Bernina Express connecting Tirano and St. Moritz via the Bernina Pass.
For more regular, shorter trips, there are several train passes to choose from. It can get a little complicated, but analysing all of the passes can save you a great deal of money if you plan your itinerary carefully.
The most popular pass is the Swiss Travel Pass. This covers almost all modes of transportation in addition to offering discounts and passes to various attractions. If you're traveling with kids, the Swiss Family Card grants half fares and free fares for children up to a certain age.
The Berner Oberland Pass covers the Bern-Interlaken-Lucerne area. It grants pass holders a discount or special prices on mountain lifts and train rides, as well as parts of the Glacier Express and the Golden Pass between Lucerne and Montreux.
The Swiss Half-Fare Card grants 50% off on all Swiss trains, postal buses, city trams, some mountain lifts, and lake and river boats. It's what the locals use, but is not cost effective if you don't use it much.
If for some reason you choose to still go by car, keep in mind rental car services are only available for visitors at least 20 years old. Rates are also higher if you're between 20-25 years old. Certain driver's licenses issued by other countries are accepted for a short period of time, but an international license is required if you cross the border to neighboring countries.
This destination guide is contributed by Anna. Anna was born to travel the world having studied languages all her life. Although she has traveled the world, she now calls Switzerland home and spends her time writing about her experiences on Expert World Travel. You can follow her on Facebook, Twitter, and Pinterest.