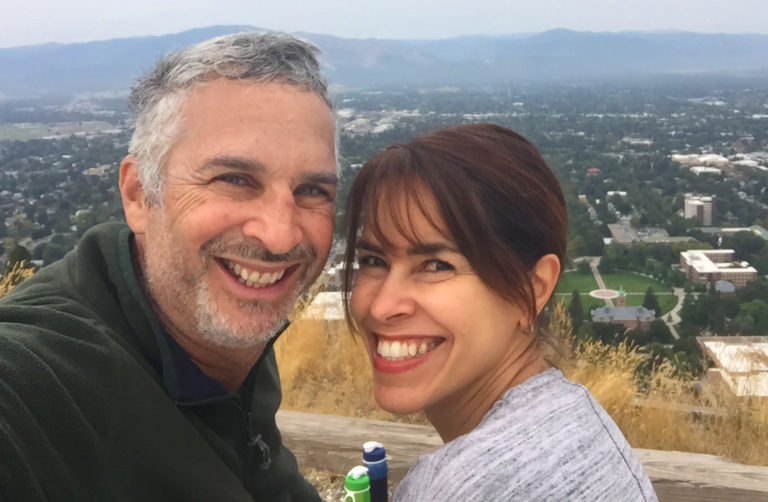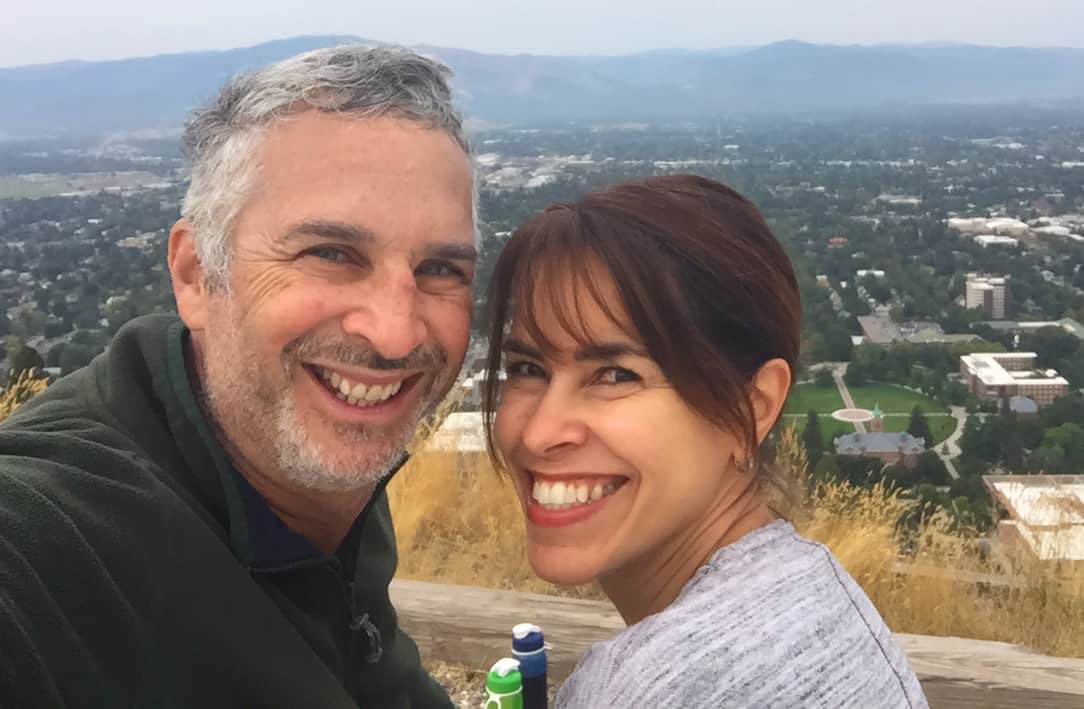 Don and Monica have been full-time travellers since 2019. They do something very different from most travelers – they volunteer almost everywhere they go.
They tell their story in this interview.
When Monica and I first planned out our nomadic lives, the overriding question was "What will we do all day since we've stopped working?". We couldn't see ourselves being tourists every day. While walking tours and visiting great architecture was appealing, we knew we needed more.
As MLK once said, "Life's most persistent and urgent question is, 'What are you doing for others?". So we decided to make volunteerism an important staple of our trips with a focus to do good for others. Make no mistake about it: We get satisfaction and joy out of this effort so while it's hopefully a positive for others, we get something out of it as well.
If you decide to make this a large or small part of your lifestyle, the hardest part is simply getting started. One would think that finding opportunities to volunteer should be as easy as it sounds, but in fact, it takes some research and determination to find the right fit.
We'll include some resources in this post to help get you started.
---
---
Volunteering for us as full-time Travelers
People will vary in the time they can dedicate to volunteering and will differ in the causes that are important to them. Being full-time travelers we have our own limitations, criteria and causes of interest.
Our Criteria
– We wanted to volunteer no more than 5-10 hours per week
– Most of our volunteering had to be done remotely
– We had to feel a connection to the causes for which we volunteered
What are the causes that speak to us?
LGBTQ+ causes
As the proud parents of two gay children, the LGBTQ+ cause has been a real focus of ours. If we know we'll be somewhere at least one month, we'll research the local LGBTQ+ center and ask how we can help. It's our way of supporting our two amazing kids and the millions of others that don't get the real support they need. We've created amazing friendships and will often serve as surrogate parents because the parents of these young people have often disowned them.
Case in point: we have one young Bosnian man who we call our "third child". We are frequently in touch. His parents won't speak to him about his personal life – our experience with our own children have helped us relate to him and help him through his personal issues. We call ourselves "The 3 Cevapi" after the delicious meat dish served in this part of the world. As you may expect, he did not want his name or picture used for this article–hopefully, someday.
Helping small business owners
Having served in the business world for 30+ years primarily helping small business owners succeed, I have a real passion and ability to help. I focus on women and minority owned companies because I saw first-hand how this segment loses out on funding, jobs, mentoring, etc. They're two of the fastest growing types of businesses but still face major barriers.
An example: I found a mentoring matchmaker site at Micromentor and am working today with a MWOB (minority women owned business) in the janitorial services field that is starting to really make strides in the State of New York. For me, it serves a volunteer need but also creates the camaraderie I sometimes miss from my working days. Those Zoom High Fives are always fun!
Teaching Teens struggling to read
Monica's passion and expertise lies in teaching and helping the next generation succeed. Recently, she found a school in the Los Angeles area through MeaningfulTeens that needed teachers to listen to students still struggling to read. She talked to them over Skype, helping them figure out how to read a story and answer questions on what they had just read. Nothing was as rewarding as the smiles on the kids' faces when they could answer questions correctly. It made it all worth it!
---
---
Personal Finance classes
My parents taught me strong personal finance skills from when I was young. We wouldn't be living the nomadic life we live if it wasn't for what I was taught.
Education about personal finance is missing in today's youth. So I created a 90 minute Zoom course called Making Money Personal and I have reached over 1000 high school and college students to help them get their financial foot off to the right start. I surveyed the students after the program and 9 in 10 say they have learned "a lot more" about personal finance than they knew before. This makes me smile and the credit card companies cringe 😉
Helping Elderly people
We're both close to our parents but we see so many elderly people who seem lonely and don't have those family contacts. So we jumped in by making hundreds of calls to senior citizens as part of the AARP Friendly Voices Program to simply have a weekly chat with them. Often, we're the only real contact they speak to. This was especially true during the lock-down time. It's so rewarding to listen to their stories–we'll never forget the woman who told us how her son taught her parrot to say….well…let's just say we can't write it here 😉 But you'd laugh too if you heard it!
---
---
Sometimes, it's all about FUN. We often volunteer at local animal shelters to meet some dogs that need a walk, or (see the pix below) for a dog sport that is a bit unusual!
We encourage everyone who wants to and is able to look for volunteer opportunities. It fills so many needs for both others and you. We consider ourselves extremely fortunate to travel the way we can and we feel that spending some of our time helping others is a fantastic way of answering the question we always get: "What do you do with your time?".
Here are just a few of our wonderful volunteering experiences to date: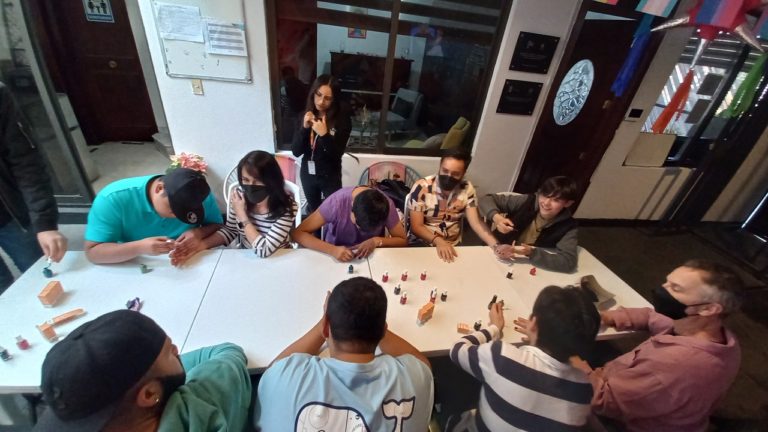 ---
---
More Volunteer Resources
There are many ways to start. In addition to the organizations mentioned above, here are a few more:
VolunteerMatch matches up your interests with groups looking for people just like you. You can help in fundraising, do social media work for organizations, or even be a volunteer writer/blogger. It's one of the best resources on the web for matching people with skills to those who need them.
Create the Good with AARP is a super way to find a match. With their search tool you can filter by "Only AARP" or all opportunities and can also filter for "Home/Remote" needs. You can help refugees learn English online, help kids with literacy or chat with lonely people.
Do Something is a way of working with young people who work on helping others through community programs, campaigning or with mental health issues.
Editor's addition: If you want to do an intension language exchange with locals in Spain have a look at Vaughan Town.
Many thanks to Don and Monica for sharing their story and knowledge.
Don and Monica have a blog (Live Abroad Reviews) where they review all the places they stay. A good resource if planning a trip somewhere and looking for an idea of where to stay.
Want to be interviewed? If so send us an email or leave a comment