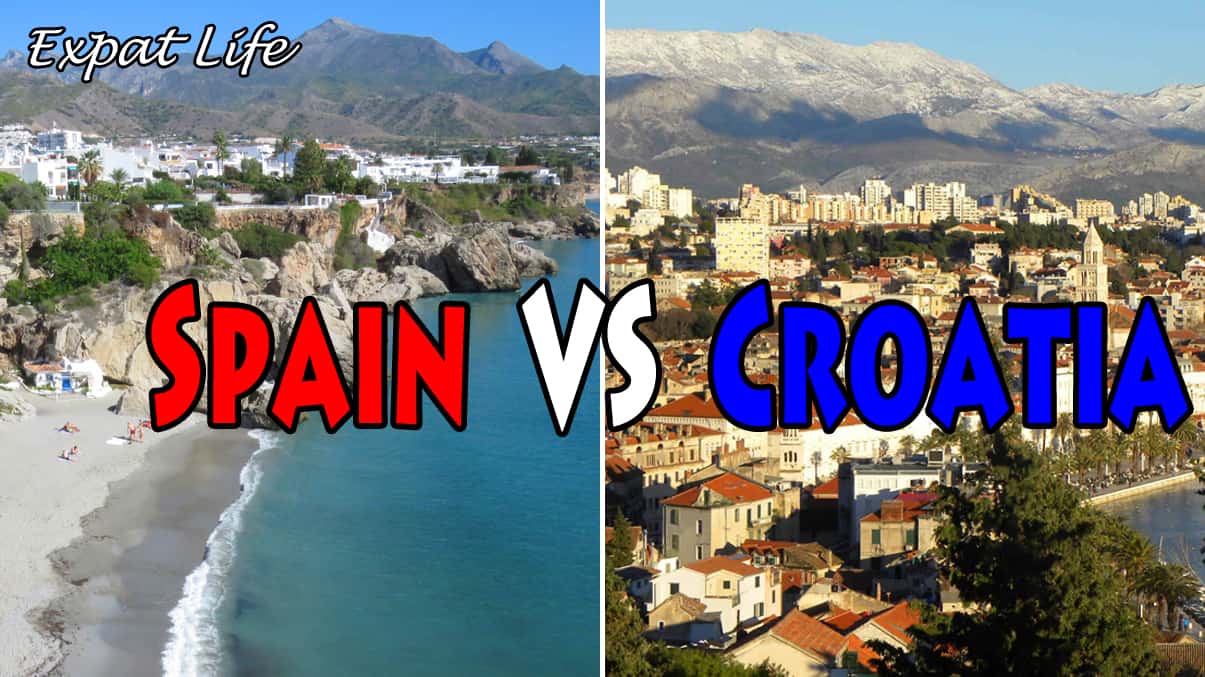 Back in 2017 -2018 we lived a total of 14 months in Croatia. Right now, as of August 2023, we've lived almost 3 years in Spain.
I figured it would be a good time to write about our comparative experiences in these 2 countries. Maybe it'll help people looking at different options on where to live as an expat.
Topics covered in this post:
Immigrations laws
Finding a home and cost of living
Language and People
Schengen, Location, Accessibility
Other variables (development, healthcare, things to see and natural environment)
Our Personal feelings: Spain Vs Croatia
---
---
---

Immigration laws: Croatia Vs Spain
This part is a bit long but it's very important to know the immigration laws of each country. It might save you a lot of disappointment down the line..
Croatia
When we looked at getting an extended stay in Croatia (called an "temporary stay") we had 3 options: 1) buy a property in Croatia, 2) open a company in Croatia, 3) lease an apartment in Croatia.
Options #1 and #2 were out of the question. We weren't ready to invest money in Croatia. So we looked at option #3 which allowed for a maximum 1 year temporary stay in Croatia based on a signed and notarized lease (I'll get into how we found an apartment and the costs below).
It was quite easy in hindsight. We had come to Croatia for a 3 month stay (you're allowed to stay 90 days out of 180 days in Croatia on a simple tourist visa). We had fallen in love with Split and it was meant to be our 3rd long stay. But when there we had just fallen in love all over again and said "how can we stay here longer?". We had talked to a lawyer and found out about the lease option.
There was no need to leave when applying for the temporary stay. And we did it all within a short period of time: we found an apartment, signed a lease (and had it notarized), THEN went through the paperwork of getting a 1 year temporary stay (which sounds backwards right? What if you're rejected and are stuck with a 1 year lease in Croatia?)
The paperwork was quite easy with the help of the lawyer. Unless you speak Croatian you need to get a lawyer. We had to get our Croatian Identification numbers (OIB) in order to legalize the lease. We also had to open a Croatian bank account and deposit the required "sufficient funds" to apply for the temporary stay*.
*which at that time was 2,750 kuna/month for the 2 of us, the equivalent to 370 Euros. That meant depositing 33,000 kuna for the year – or about 4360 Euro – into a Croatian bank account.
Once we had done the above we worked with our lawyer on filing out the requirements for the Temporary Stay. It was mostly just a bunch of forms, outside of the proof of sufficient funds the most complicated (and costly) aspect of the whole process was signing up for Croatian health care (which is a requirement of the Temporary Stay). Note: if you are from outside the EU, you will have to pay the equivalent of 1 full year of health care to the Croatian government as an introductory one-time fee. The cost for us was 5293 kuna – or about 700 Euros each. Ouch! This fee was the most expensive of the whole process.
Once all the above was done we filed our application. We were able to stay in the country during the time the application was processed and actually moved into our new apartment. It took 34 days until we learned we had been approved. At that point we relaxed and enjoyed a year in Croatia under our Temporary Stay.
---
---
I go into detail on the Temporary Stay in these 2 posts:
Getting a Croatian 1 year "Temporary Stay" in Split: Part 1 – finding an apartment, signing a lease
Getting a Croatian 1 year "Temporary Stay" in Split: Part 2 – Forms, documentation, opening a Croatian bank account, Health Care…and costs.
As I say, getting that 1-year stay wasn't too bad or too costly (except for that 1-time health care fee for non-EU citizens). The problems came after when trying to extend past 1 year…
Why we decided to give up on trying the get residency in Croatia.
The post above covers the details of why we gave up on Croatia. Summing it up real quick:
-To extend past 1 year they required a "non-paying working contract" (also called a volunteer contract). It's intentionally vague.
– If you're intending to work towards Permanent Residency in Croatia you're not allowed out of the country more than 2 months per year. And as non-EU citizens it was reported that you could not leave Croatia more than 30 days at a time (depending on who you talk to).
We just thought that the immigrations rules in Croatia were too restrictive and too unclear. In Croatia even the lawyers don't seem aware of the latest rules which seem to change on a whim and depend on who you talk to.
When we left Croatia we had a bunch of other expats, who were in the same shoes as us, telling us that "you're not trying hard enough". Now we see, through Facebook, that many of them left Croatia after struggling with the same issues we had. Note that the Croatian immigration system is particularly stringent for non-EU citizens – if you're from the EU you might find getting residency in Croatia a lot easier than we did.
---
---
Spain
Spain offers a bunch of different Visa options. Unless you're in special circumstances (such as a student applying under a student Visa or a worker applying on a work Visa) or willing to invest a lot of money (investing under the Golden Visa), you'll probably be applying for the Spanish Non-Lucrative Visa.
See our very detailed How to Get a Spanish Non-Lucrative Residence Visa (a step-by-step guide)
Unlike in Croatia, we had to go back to Canada for the Spanish Non-Lucrative Visa (which I'll refer to as the NLV).
The NLV requires a lot of paperwork that wasn't necessary in Croatia. It also requires a higher proof of economic means (2662 Euros/month for the two of us).
In short, the requirements are higher and there's more documentation required. As I say in the post, it took us 2 months from start to finish in Canada between getting started on our documents to having the Visa in hand. So prepare yourself for a bit of work.
BUT, unlike Croatia, everything is clear. We went through the NLV process on our own and although we consulted a lawyer (we paid 75 Euros for an hour of consulting) we handled everything on our own. Spanish consular staff was helpful whenever we had questions.
And although there is a lot of paperwork that first year (getting our Spanish ID cards, registering for the Padron, opening bank accounts, etc) the rules are, as I say again, clear. When we decided to renew our Spanish Residency for the 2nd year everything went smoothly, there were no surprises.
---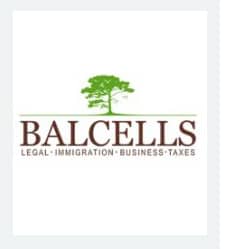 Thinking of moving to Spain? Marta at Balcells Group helped us get our Visas. She's an immigration expert and will help you with all your Visa needs. More detail here.
---
Summarizing the differences between Croatian and Spanish immigration rules: Staying in Croatia for a year wasn't complicated but was costly for us non-EU citizens. After that 1-year Temporary Stay everything got muddy and complicated. In Spain the process is more stringent but clearer and the path to residency easier.
---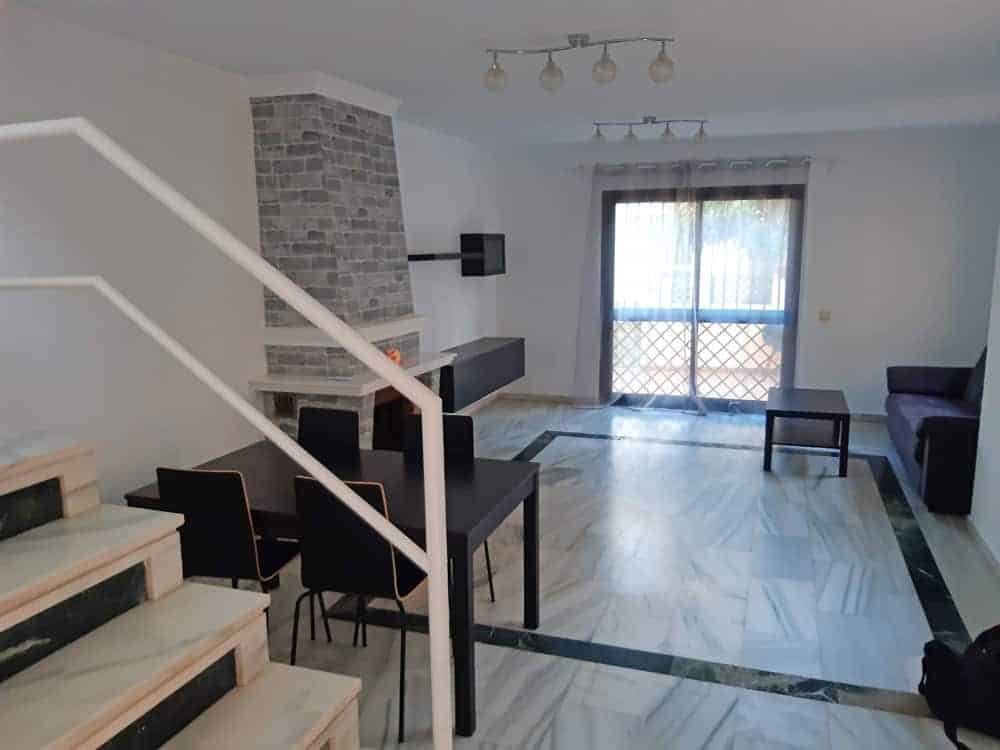 Finding a home and cost of living: Croatia VS Spain
In both Split (where we lived in Croatia) and Nerja (where we now live in Spain) we used real estate agents to find apartments and in both places we found apartments within 10 days. The commission to both agents was the equivalent of 1 month's rent.
In Split we had a good-sized apartment but it only had 1 bedroom. We paid 600 Euros/month. In Nerja we have a large 3 bedroom place with a huge yard for which we pay 800 Euros/month (we came here during Covid and wanted a lot of outdoor space)
It's like comparing apples to oranges. BUT – I find the market more liquid in Spain. There are just more options and what we're paying is in the top range where we are (most of the apartments in our complex rent for 600 – 750 Euros). In Croatia there are less options and as a foreigner I feel you will pay more just because there are less options (and because you are a foreigner).
Utilities are about the same in both countries, we currently pay about 50 Euros/month for electricity, 25 Euros for internet, and 20 Euros for internet on our phones (from a different provider than the internet). We paid about the same in Croatia.
We rent, we haven't bought a home in either country. So I can't compare. Love to hear the experiences of people who've invested in either Spain or Croatia.
Other costs: I find overall costs similar in both countries. Our monthly grocery bill in Spain has been about the same as in Croatia. I have to give a special mention to wine (I'm a big wine drinker): you can get good wine at the grocery store in Spain for very little. Not so much in Croatia. I find restaurants and taxis expensive in Spain (I have a hard time understanding why taxis are so expensive). But I find that any restaurant in Croatia (especially in Split) that doesn't sell pizza or burek is expensive as well. During our time there we noticed prices kept spiralling up…
Comparison of costs: I did this comparison back in 2017 when we were in Croatia, comparing them to costs by friends in Spain and Portugal. It's not an exact science and costs depend on your lifestyle. But the general conclusion was that total costs were in the same ballpark.
---
---
---
Language and People: Spain Vs Croatia
Language
One of the big considerations with any new home is the language. We both speak Spanish so it's a big plus for us. We find that integration in Spain has been easy. The people are very easy, relaxed and welcoming of strangers but the level of English is very low. Unfortunately a lot of foreigners come to Spain and live in "foreigner bubbles" – that's easy to do because a lot of communities have lots of expats (especially in Andalusia). You'll see people in Spain who've lived here 20 years and who can barely say a word in Spanish.
In Croatia we had started taking Croatian lessons…but we dropped that when all our plans changed in year 2. It's a real challenge for any foreigner who's not familiar with Slavic languages. Note also that anyone working towards Permanent Residency in Croatia will have to take a Croatian language test in Year 5. Croatians (Balkans in general) speak a good level of English, much better than the Spanish. But anyone aiming to live in Croatia long term will have to learn a basic level of Croatian.
Summary: you can get by in English in both countries but you really should try to learn the local language. Most people will find that easier in Spain.
---
---
People
I've mentioned above that the Spanish are very easy. I don't know anyone who has anything negative to say about them. But our experience is that they're very tolerant and you definitely win points if you speak Spanish. We find in general that the Spanish stick more to other Spanish people but that's mostly because of language and also because there is such a large expat population in Spain. They are mostly separate communities.
Croatians are very similar in many ways. You might actually find it easier to make Croatian friends because their level of English is good. But as a foreigner living in Croatia you have to integrate more than you need to in Spain – there are much fewer foreigners and you can't get by living in a "foreigner bubble".
Summary: Spain is easier but Croatia can be more rewarding to anyone who puts in the effort. We made a lot of friends in Croatia and the Balkans.
Related: What are Croatians like?
---
---
---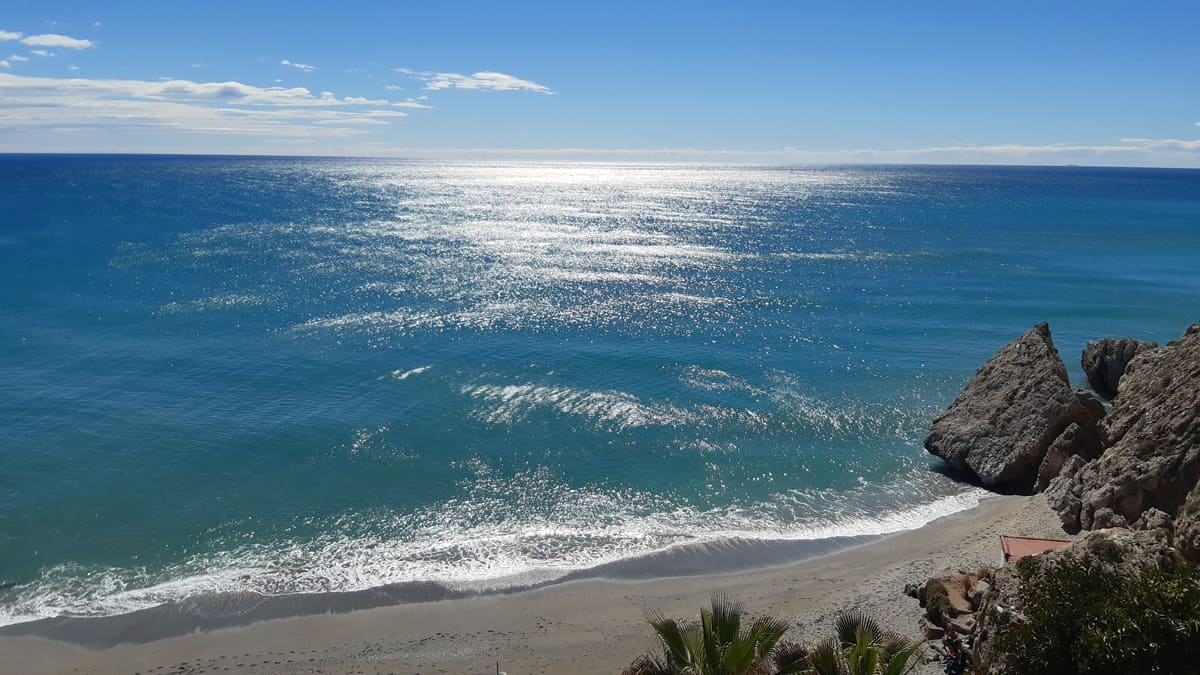 Schengen, Location, Accessibility: Spain Vs Croatia
Croatia
Croatia is outside the Schengen zone (Update: it joined Schengen in January 2023). It being out of the Schengen zone one of the reasons we always came back to Croatia as full-time travellers*.
*Croatia has the same rule as the Schengen zone: you can come to Croatia as a tourist for 90 days out of every 180 period. So as full-time travellers we'd stay in the Schengen for 3 months and then go to Croatia for 3 months. By the time the 3 months had expired we could go back to the Schengen.
As a prospective expat to Croatia, being outside of the Schengen is a disadvantage because you don't have access to unlimited travel within the Schengen. And, having to go through border controls every time you enter/leave the country means that they can enforce their strict immigration rule (as I said above, you can only be outside Croatia 2 months of the year if working towards permanent residency).
But, as a I say, Croatia is due to join the Schengen over the next few years so that might change everything.
One of the things when we lived in Croatia: we felt that we were isolated from the rest of Europe. It's not geographically, in fact Croatia is closer to central Europe than where we now live in Spain. But flights in Croatia are very seasonal, you have a million flights in/out in the summer but in the winter there are very few direct flights. Flights can also be expensive because you'll be flying the flag carriers (and not the discount airlines) during that time of year.
---
---
Spain
Spain is in the Schengen so you pretty much have borderless access to much of Europe (Update: Now Croatia has that as well). As a temporary resident (prior to getting your permanent residency) you're supposedly restricted to being in Spain 6 months out of the year but honestly I don't how they can control that…
The big advantage to Spain however is that it has hundreds of cheap flights from all airports to all parts of Europe year-round. You're very well connected to all parts of Europe.
Summary: if you want to explore other parts of Europe, you're much better off in Spain.
---
---
Other variables: Spain Vs Croatia

Development: Spain is developed with great infrastructure that's at par with Europe's richest countries. They have, for example, a great train network that includes high-speed trains between the major cities. Roads and highways are in good shape as are electrical grids and communications. It's easy to travel around Spain.
Croatia is much less developed especially when it comes to transport infrastructure. Trains are limited (and the few train lines that exist often don't seem to be working) and bus services slow and rudimentary. Travelling around is often time consuming. Keep in mind however that Spain's population is about 10 times that of Croatia's so maybe it's an unfair comparison…
Health Care. Croatia has universal health care which you pay into as an expat (it's mandatory). It cost us 450 kuna each per month at the time, about 60 Euros each.
In Spain, expats have to sign up to private health insurance (it's mandatory under Visa requirements but some switch to the public system once they have a year of residency). We pay 56 Euros each per month with Adeslas.
Quality? Lucky for us we haven't had to use our health care in either place. But we were surprised when we went for dental cleaning in Spain and found out that it was covered by our insurance.
Based on my readings and what I heard from Croatian friends, I think we're better off with Spanish healthcare. But I have no personal experience to justify that…
Things to See and Natural Environment. You can't beat Spain if looking for culture and history. There are many incredible cities (Seville, Granada, Madrid…) and towns (Segovia, Toledo, Cordoba…) to explore and you can spend your life here and not see it all. Croatia has less in terms of quantity but has some incredible historic sites that, in my opinion, rival that of any country in the world. I'll never forget how both Split and Dubrovnik took my breath away the first time I saw them. Just amazing.
Spain has the Mediterranean, Croatia has the Adriatic. If you like beaches Spain has the better beaches (Spain has sandy beaches, Croatia rocky beaches) but if you're looking for scenic beauty, I think Croatia is more stunning. I think the blue/green waters of the Adriatic, along with the high mountains skirting the coast, make Croatia one of the most beautiful places on earth.
---
---
Our personal feelings: Spain Vs Croatia
We had never planned on living in Croatia. We had travelled there a few times and had just fallen in love with it: the geography, the people, the history. Split is still one of the most beautiful cities we've visited and it still holds a special place in our hearts. We often look back at our stay in Croatia with nostalgia.
But Croatia was, for us, like a wild fling: spontaneous, passionate, irrational and – in the end –short and heart-breaking. Even while in Croatia we knew deep down that it probably wasn't the place for us. But it spoke to our hearts.
In contrast, we were logical when we decided to make Spain our new home. It was planned and after many years of travel as nomads, we were ready to settle down. It was the country that best ticked off our criteria list: a great quality of life, friendly people, a language we speak, easy access to the rest of Europe, tons to see. It is developed, politically stable, and has good health care.
We have no regrets of our 14 months as Expats in Croatia. Our time there was actually one of the most exciting times in our lives. But we wanted a base in Europe to be in a country where we could see ourselves getting old. And that's why Spain is, for us, the best choice.
I'm always happy to hear other people's experiences as Expats. Have you had experience living in either Spain or Croatia?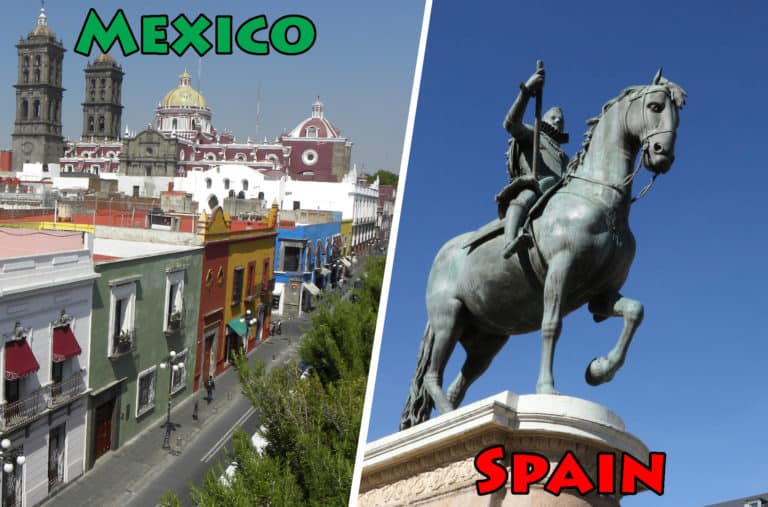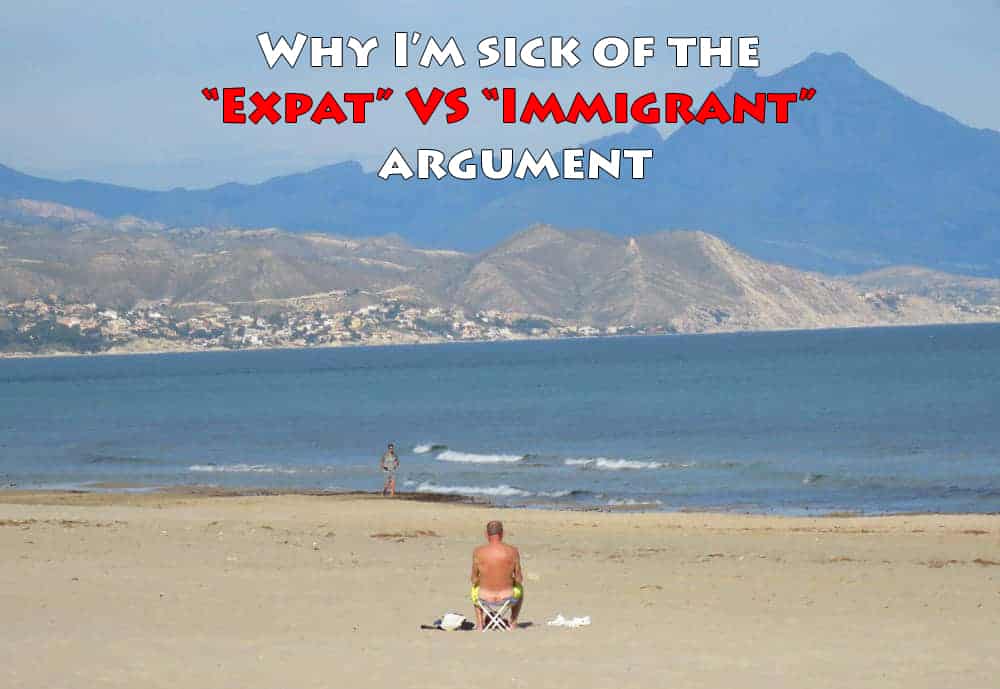 Ps. If you find our blog helpful, please consider using our links to book your flights, hotels, tours, and car rentals. Have a look at our Travel Resources page.