Rent our Apartment in Split!
We might have the most unusual apartment in Split.
Part of the terms of a temporary stay in Croatia was finding an apartment and signing a lease.
It took us 3 weeks to find an apartment. Since then we've been fixing it up to our tastes. Part of the process was shipping our furniture from Montreal including many of the things picked up on our travels (which for now we just don't have the stomach to get rid of). We have cabinets and a library from India, drums and paintings from Africa, a Thai bench, Javanese desks…it's why I say we may have the most unusual apartment in Split.
Our apartment and some descriptions.
Living Room / 2nd bedroom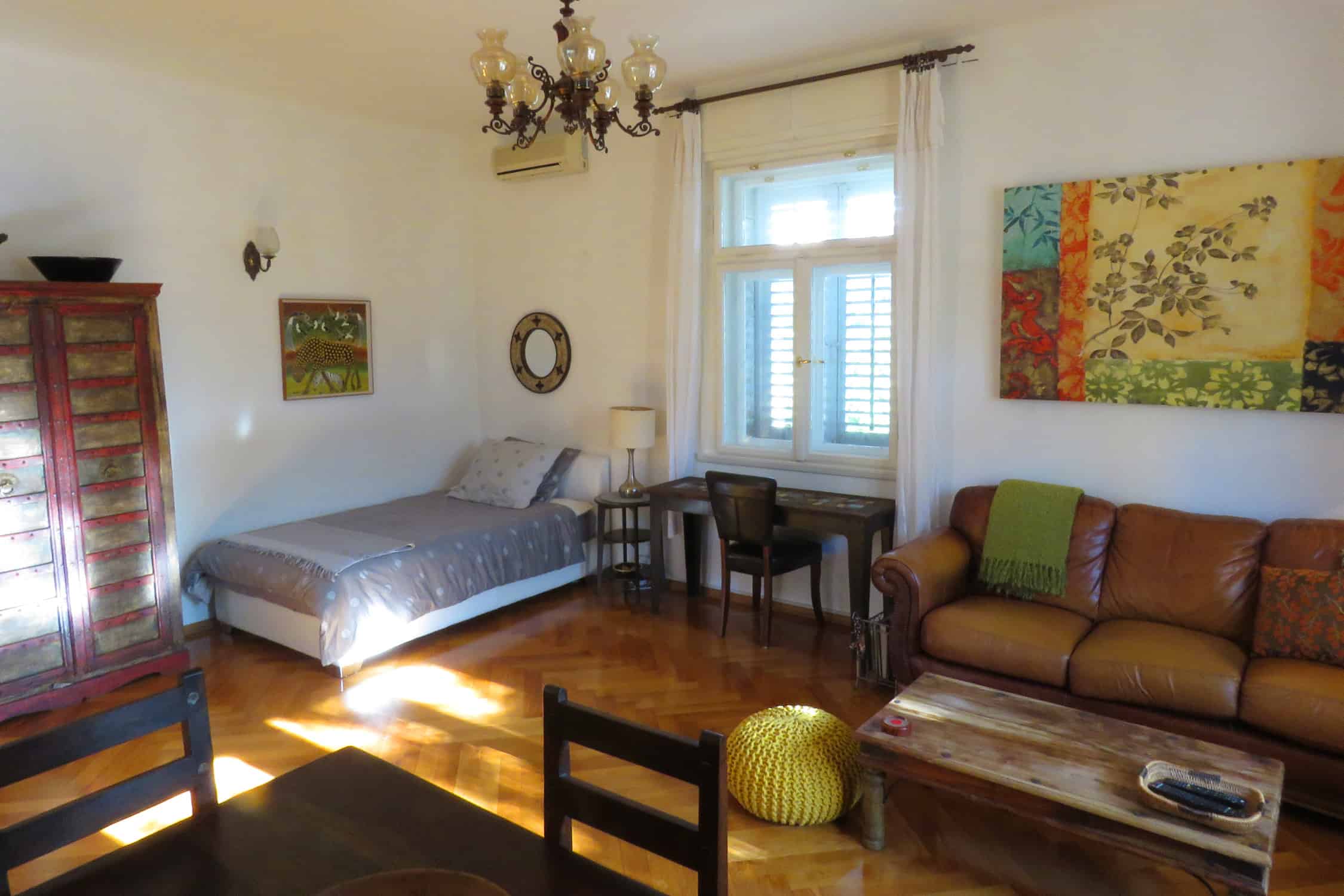 A large couch, a double sized bed, a working desk, a dining room table…and our Canadian TV (which works here. We just had to get a converter) with Cable .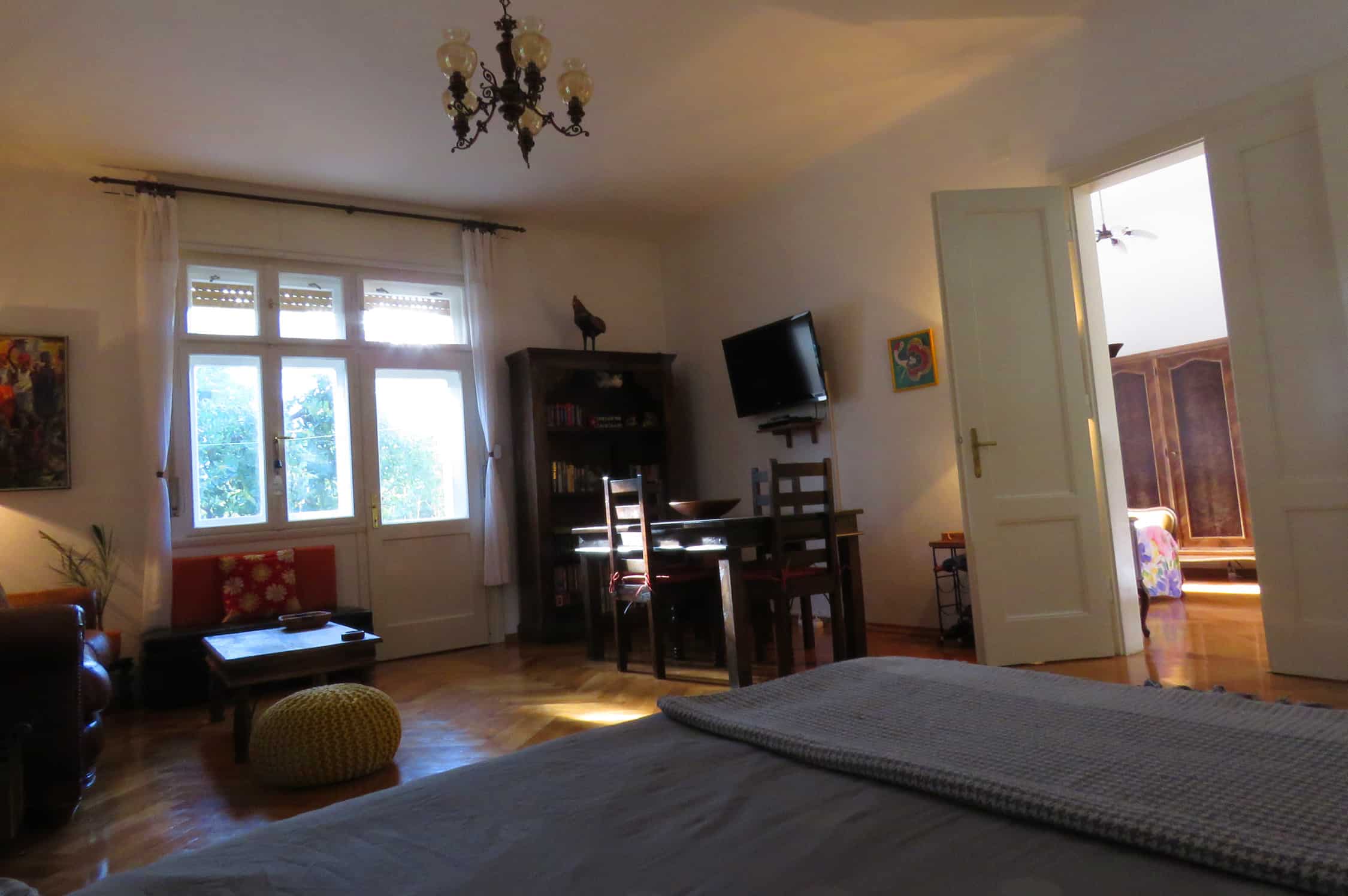 ---
---
Bedroom
The bedroom has a king sized bed, another couch, another working table and lots of closet space. We also have direct access to the balcony from the bedroom.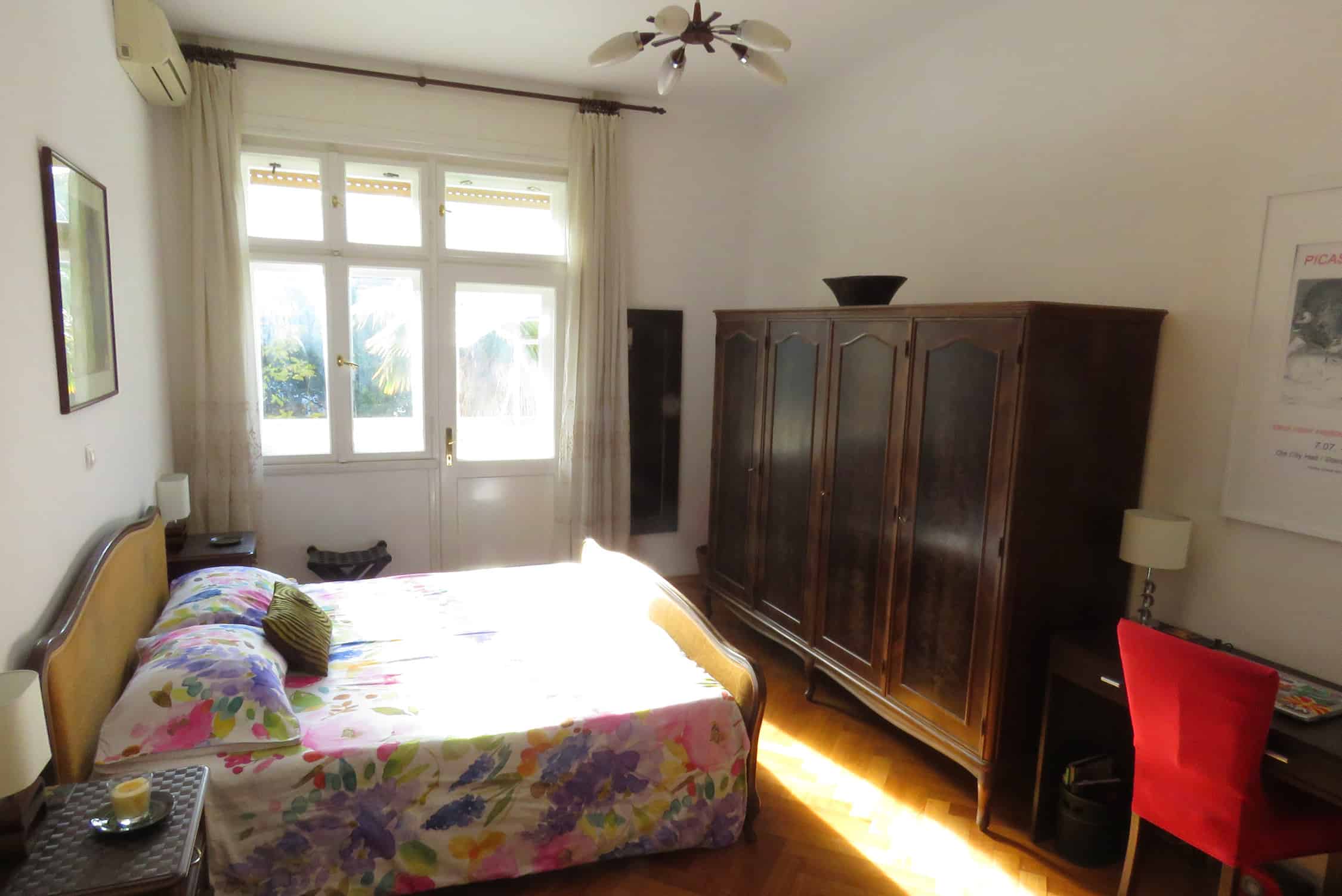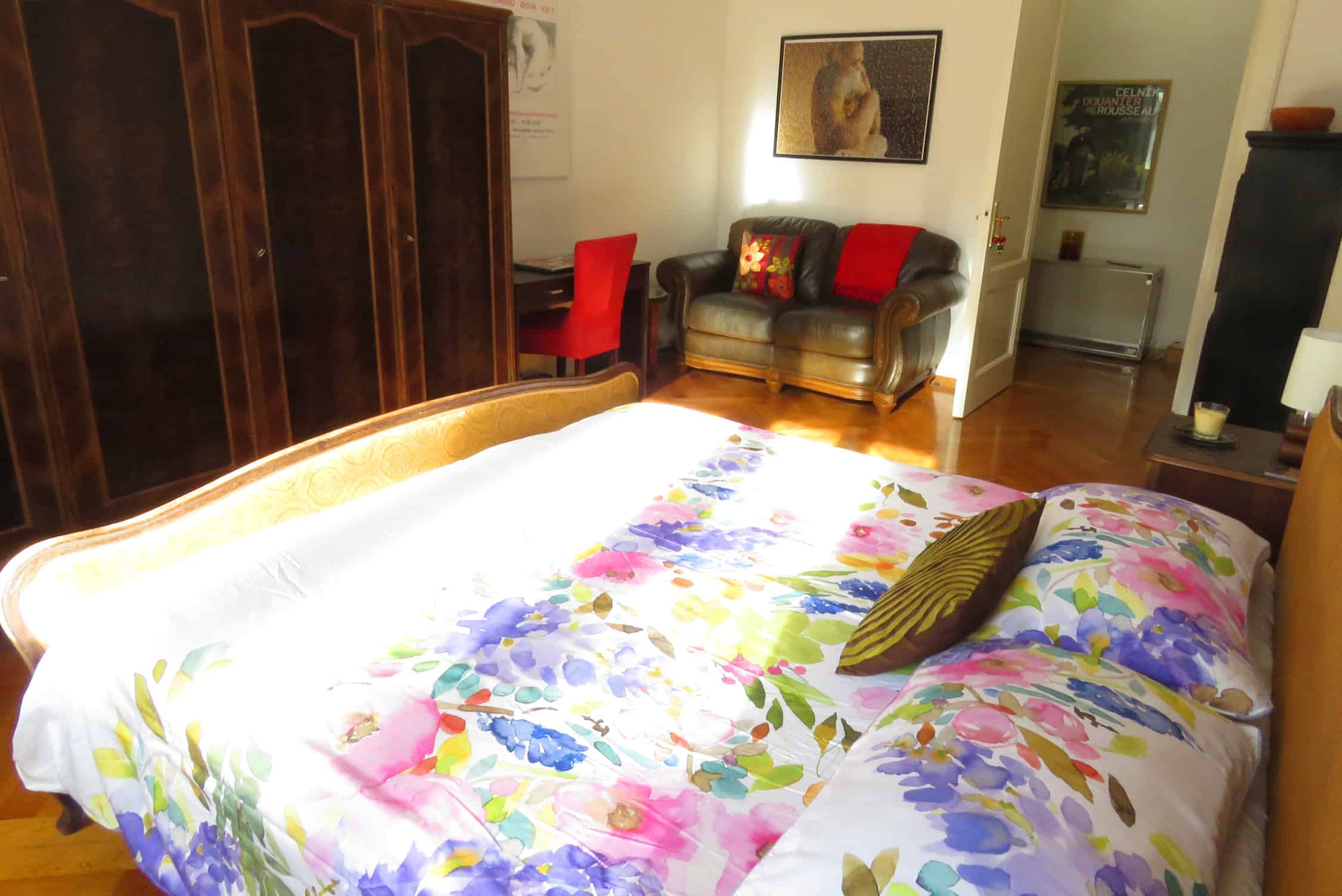 The Balcony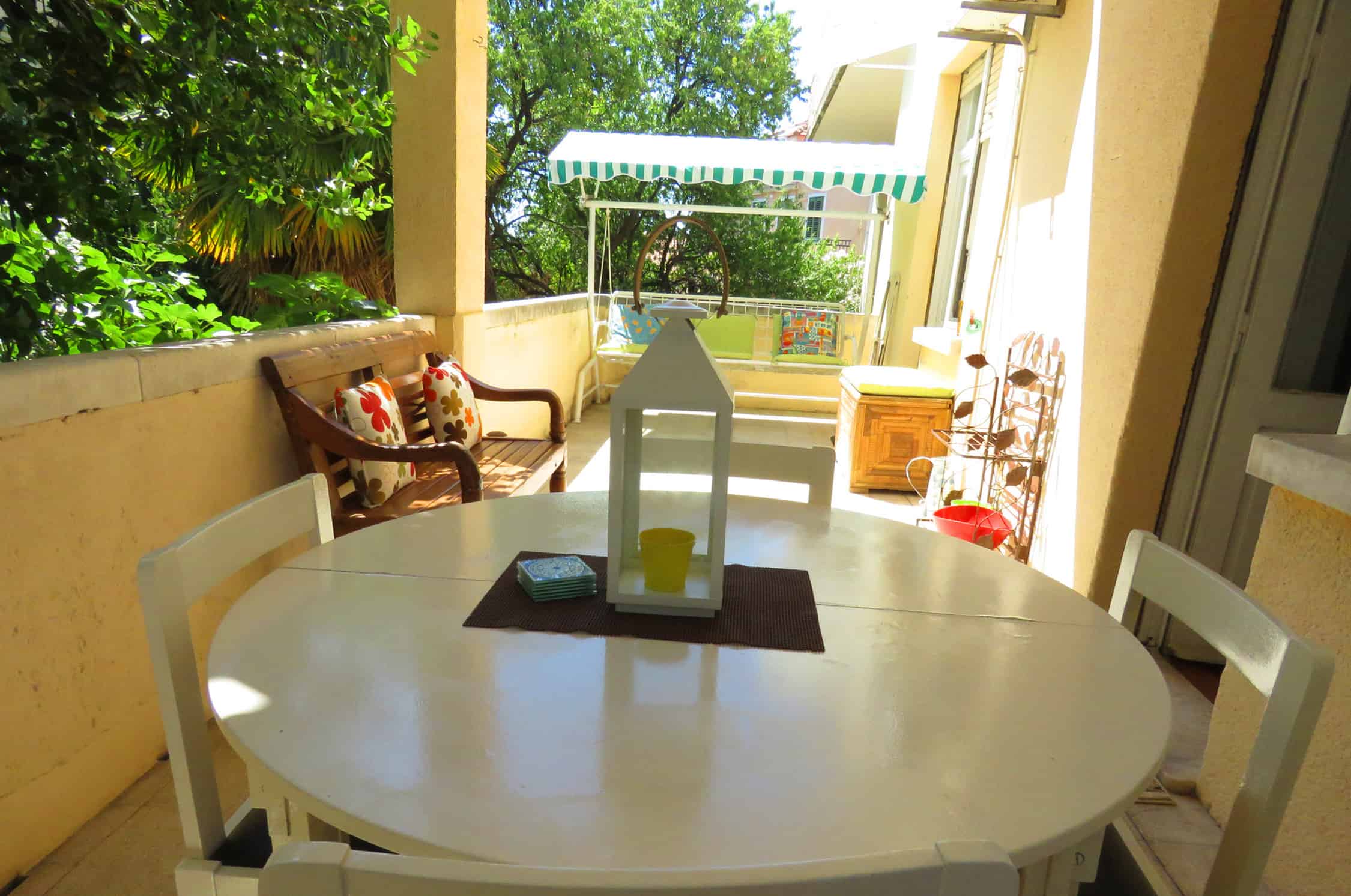 The balcony (or maybe terrace is the better term) is the reason we fell in love with the apartment. We spend a lot of time out here. It's very private, the views from neighboring buildings blocked by trees (there's a palm tree, a fig tree, and a whole bunch of other trees that blossom at different times of the year). And because Split has quite a temperate climate we can use it all year long.
---
---
The Hallway
Like all the other parts of the apartment, the hallway is large and airy with very high ceilings.
The Kitchen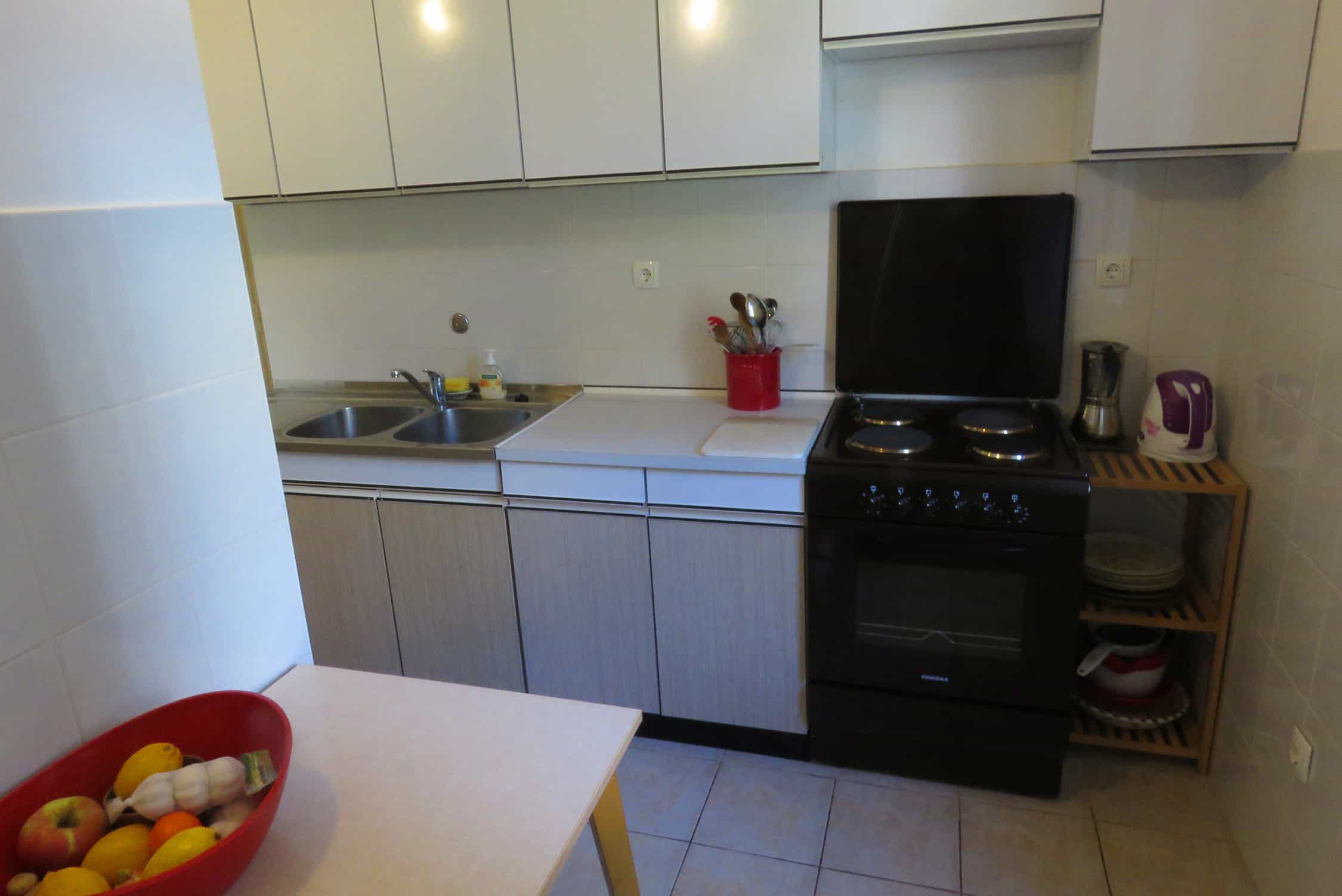 The kitchen is basic but functional. We also have our washing machine here.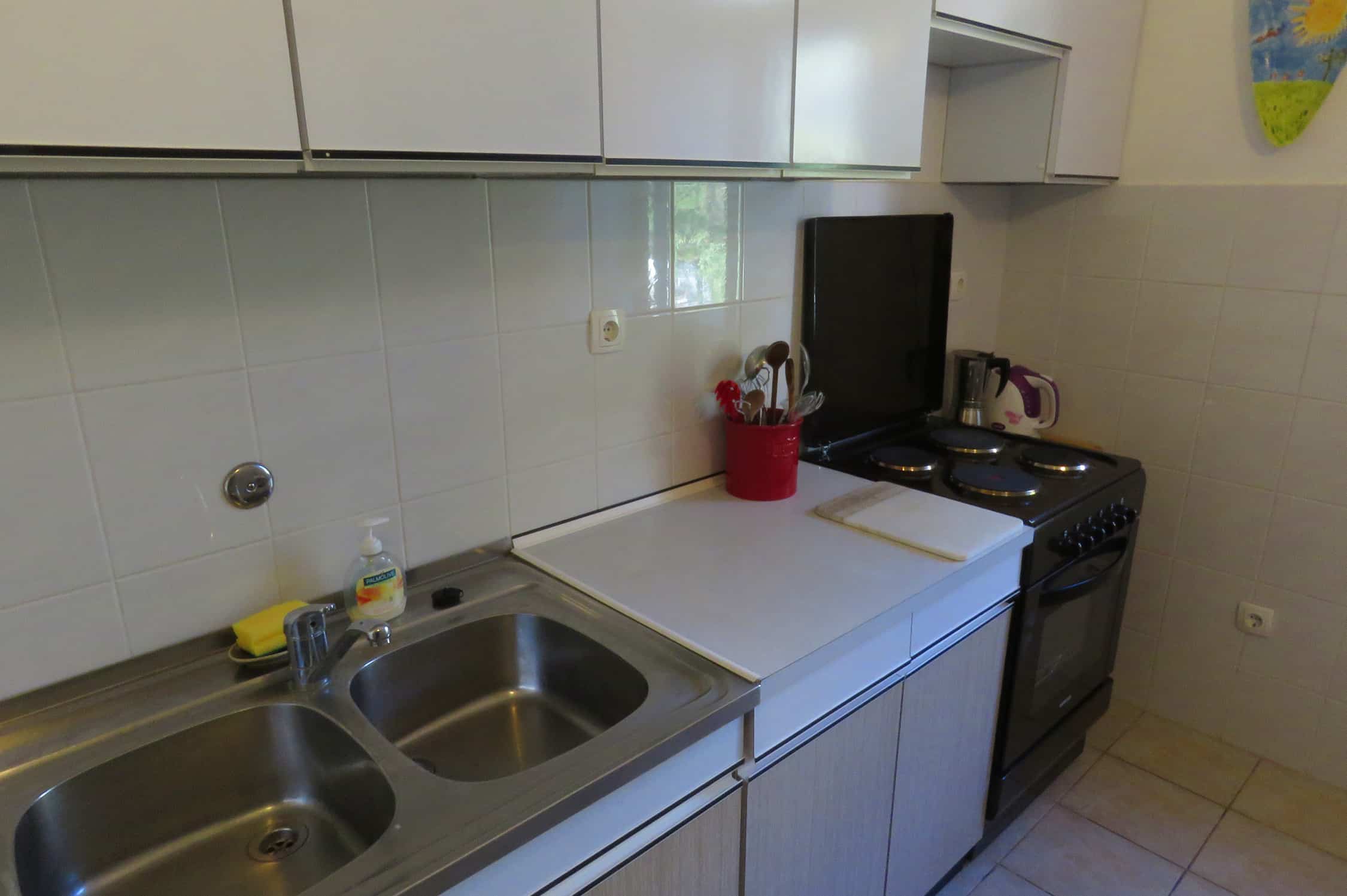 The Bathroom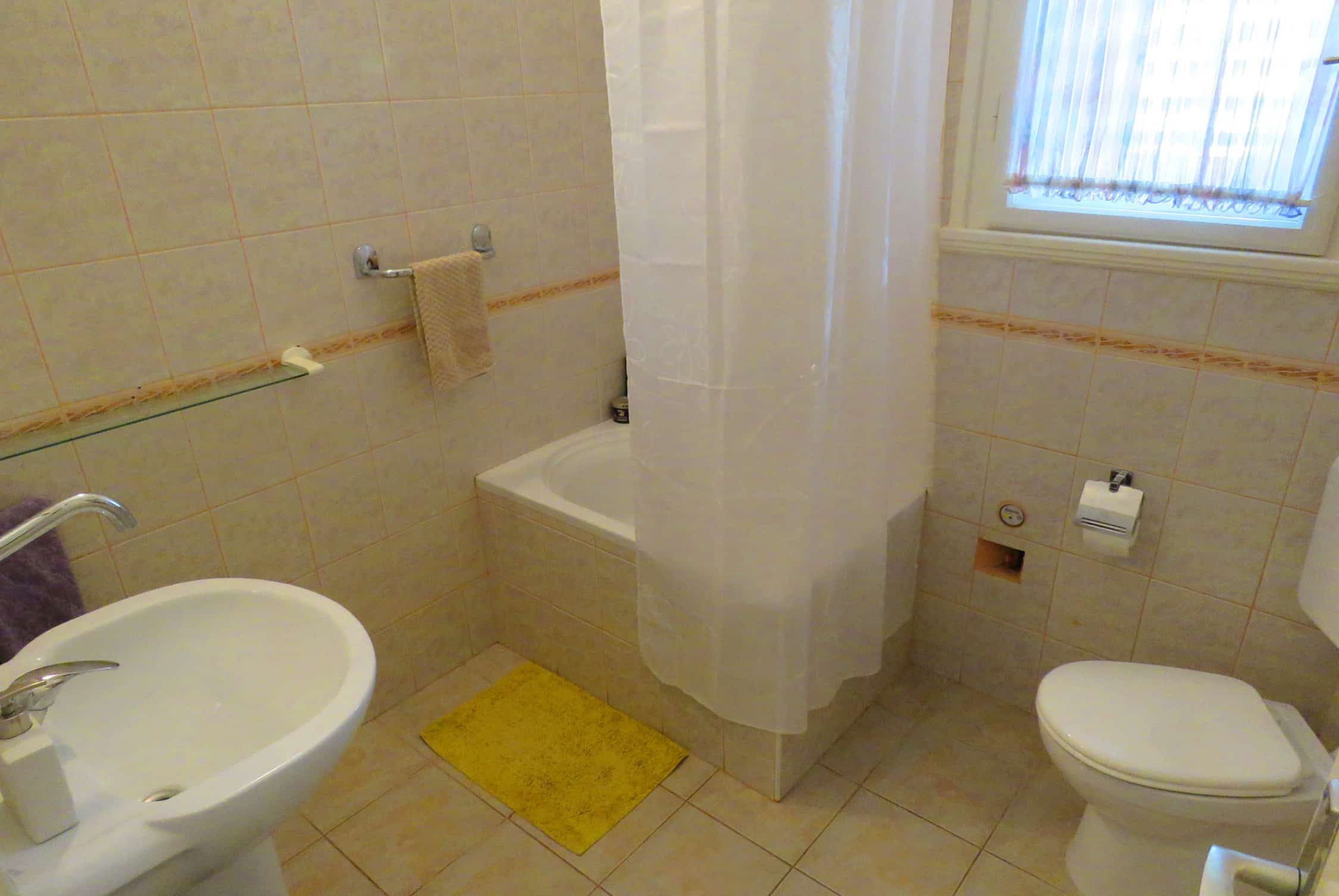 Like the kitchen, basic but functional. We'd love to have one of those Japanese toilets with the warm toilet seat and the spray action. Unfortunately we're limited by what we can find in Croatia.
---
---
Exterior
The Neighborhood
We love the neighborhood. It is full of old, low-rise buildings with gardens and large trees. It is the most sought after neighbourhood in Split. Within 2 minutes are two very popular beaches: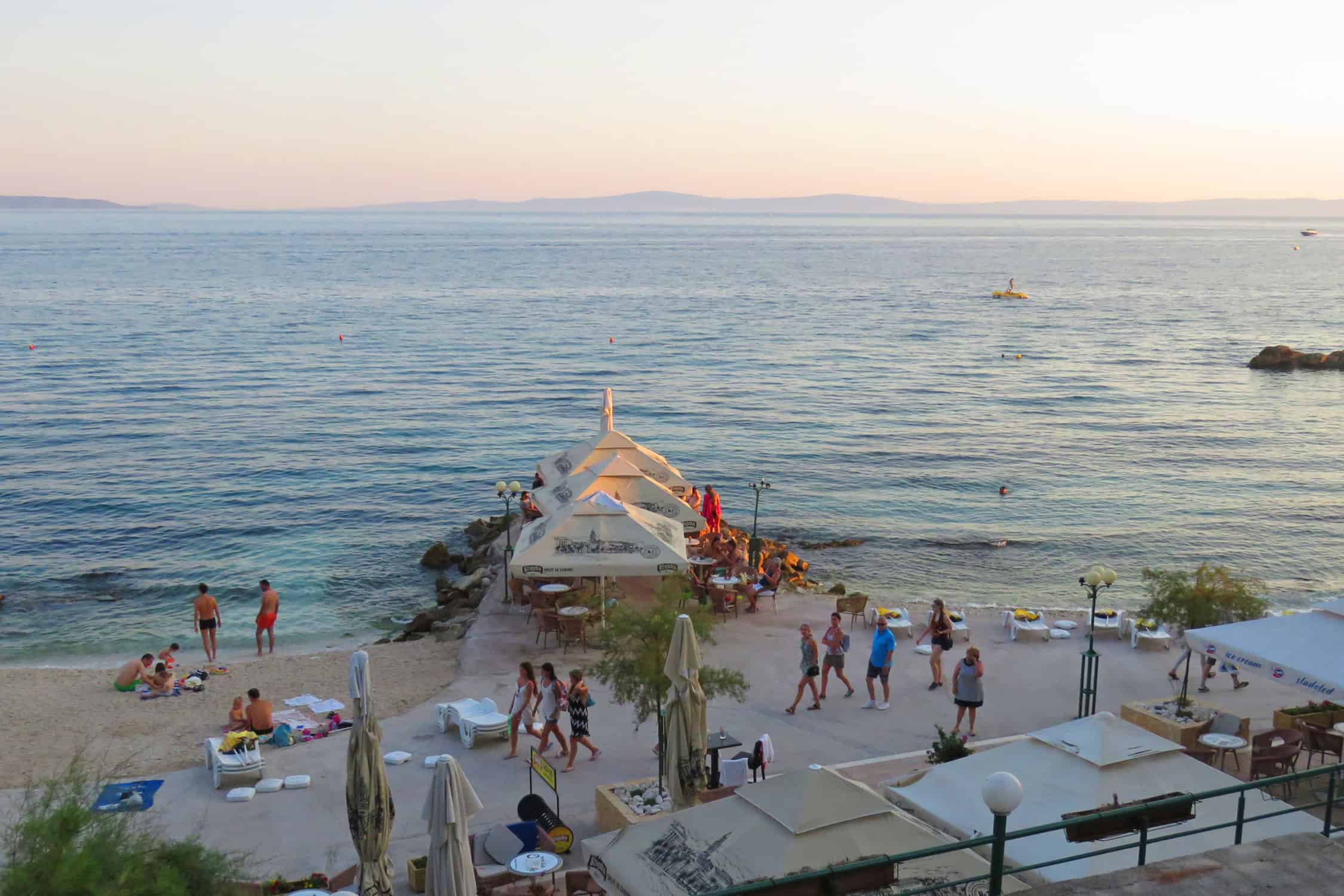 ---
---
The Old Town
Split's Old Town is 10 to 15 minutes away from the apartment.