Why Vernazza is the best town in the Cinque Terre.
Vernazza, one of the 5 villages in the Cinque Terre, is idyllic in many ways. In other ways it is another example of rampant tourism.
Geographically it is gorgeous. The town is built up on the steep cliffs that surround the harbor. Pastel colored houses, small windy alleys decorated with potted plants, laundry hung out to dry from green-shuttered windows. A small fort on the harbor. It is a walker's delight, each alley seems to bring yet another beautiful view on the town and harbor. A photographer's dream, Vernazza is ideal, picture-perfect Italy. in our opinion it is the prettiest town in the Cinque Terra (Rick Steves agrees with us).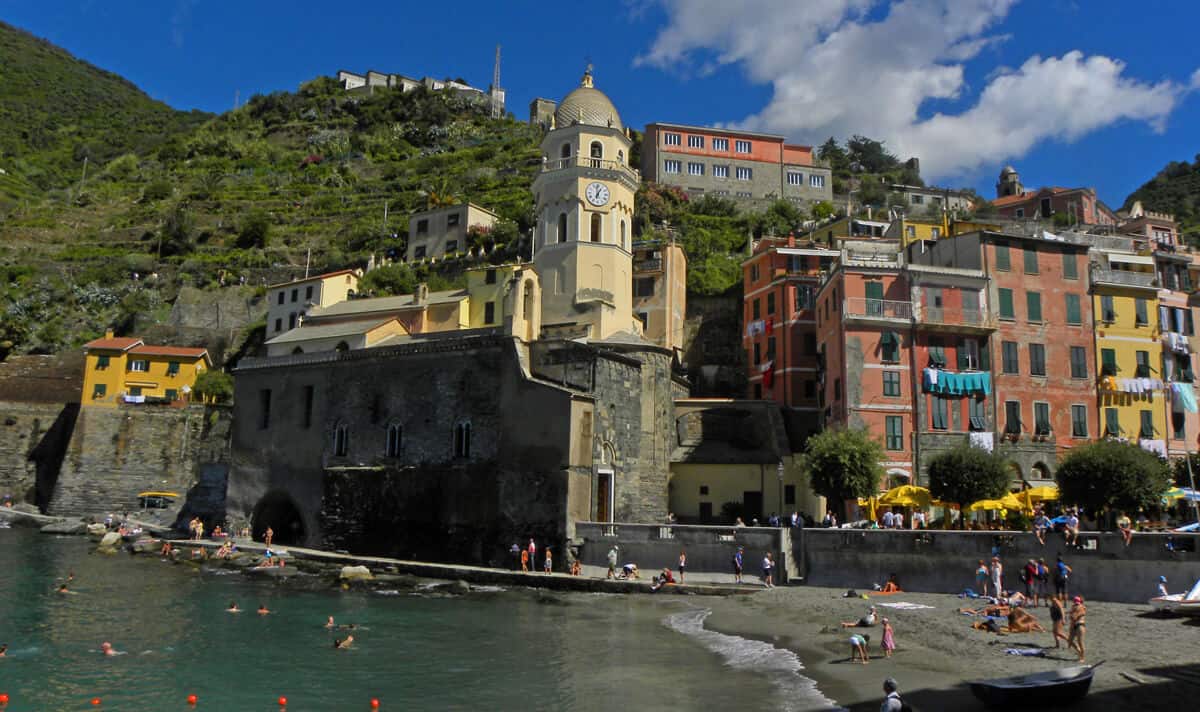 ---
---
The problem is that it is far from being undiscovered. There are lots of tourists, especially on weekends, but also on weekdays when daytrippers come in. Only on weekday evenings do you get a sense of what Vernazza was like before mass tourism. Forget about trying to find a room last minute – I booked 3 months in advance and even then I had many rejections before finding anything. Restaurants and bars are jam packed at mid-day with daytrippers, you may even have to make a reservation to sit down for lunch.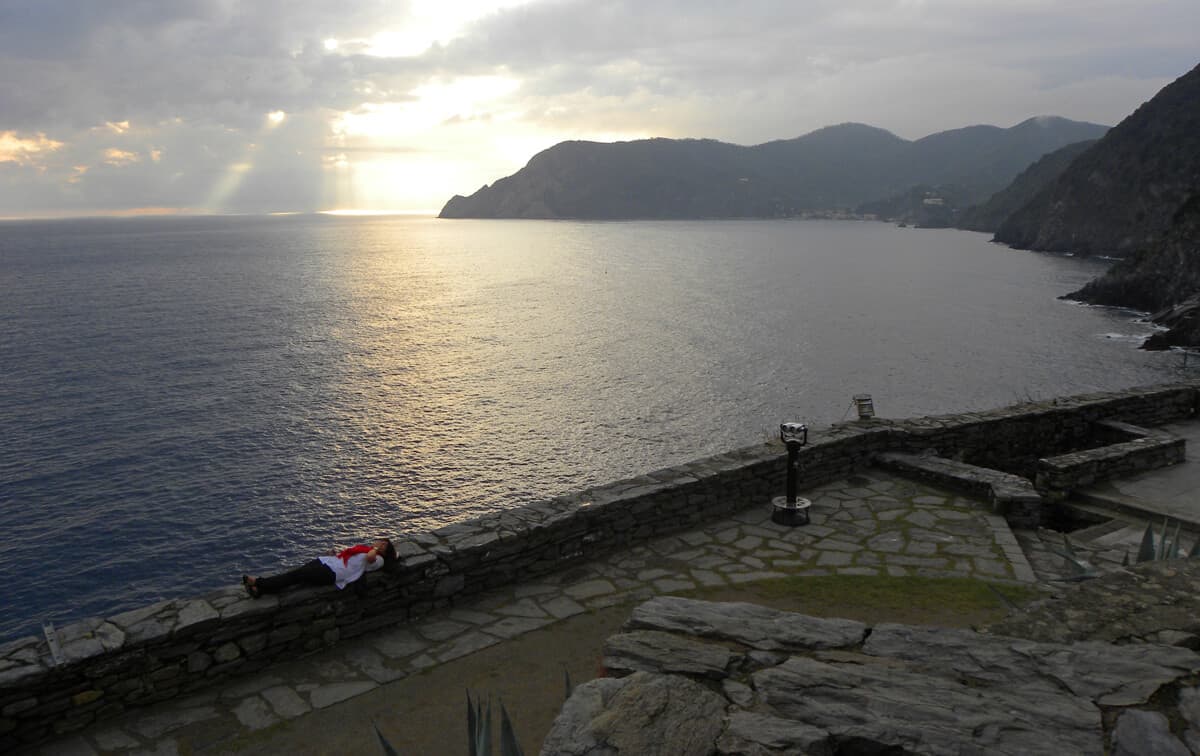 ---
---
.
Anyway, forgetting about all the tourists we still really enjoyed Vernazza. It is a beautiful spot, one of the most beautiful anywhere. We climbed a lot of steps, took tons of photos, and drank beer / wine / expressos while people-gazing. The gelatos were also great. Vernazza was still many of the things I expected coming here.
Below: Lots more photos. I couldn't stop taking them here.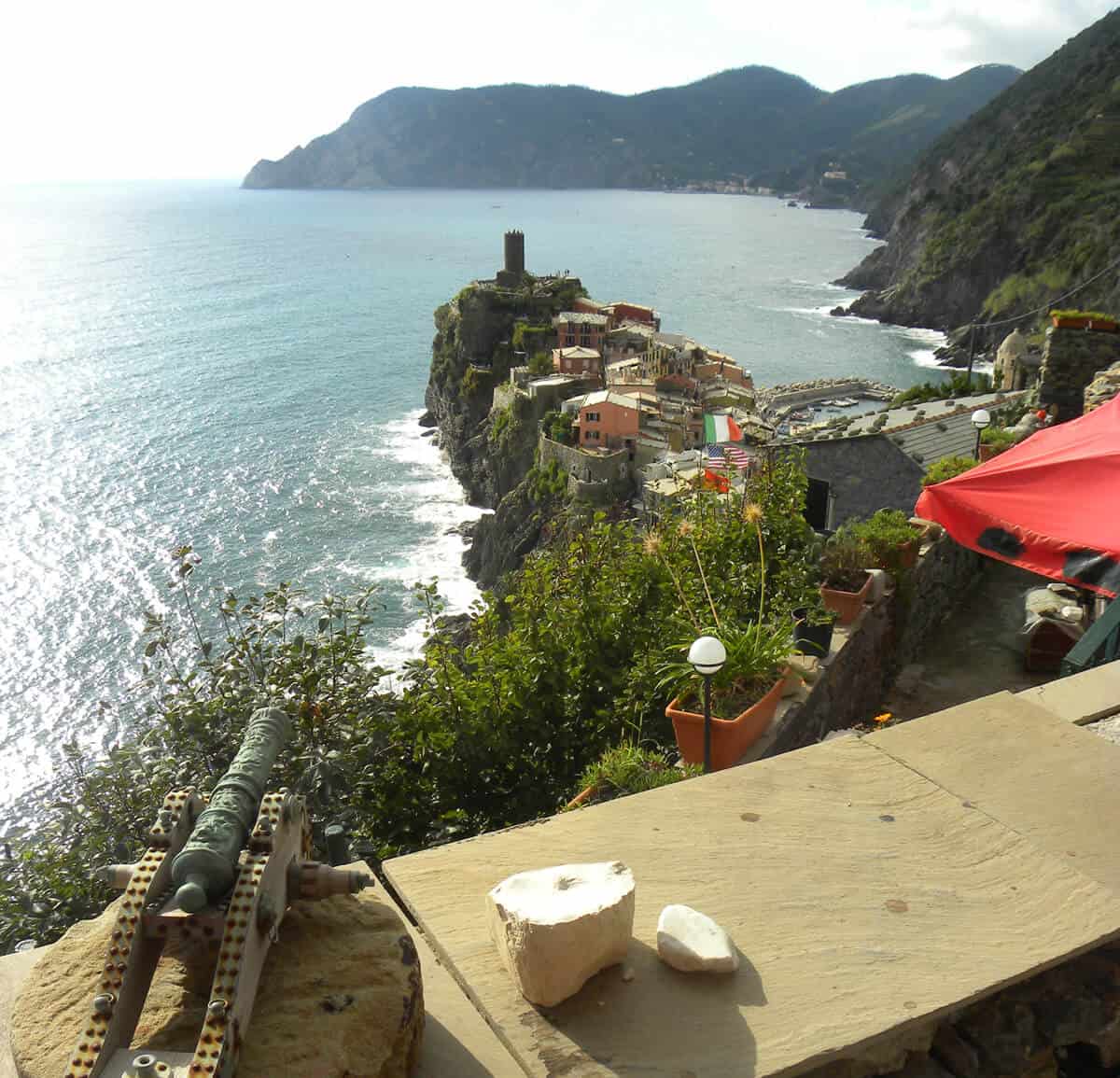 ---
---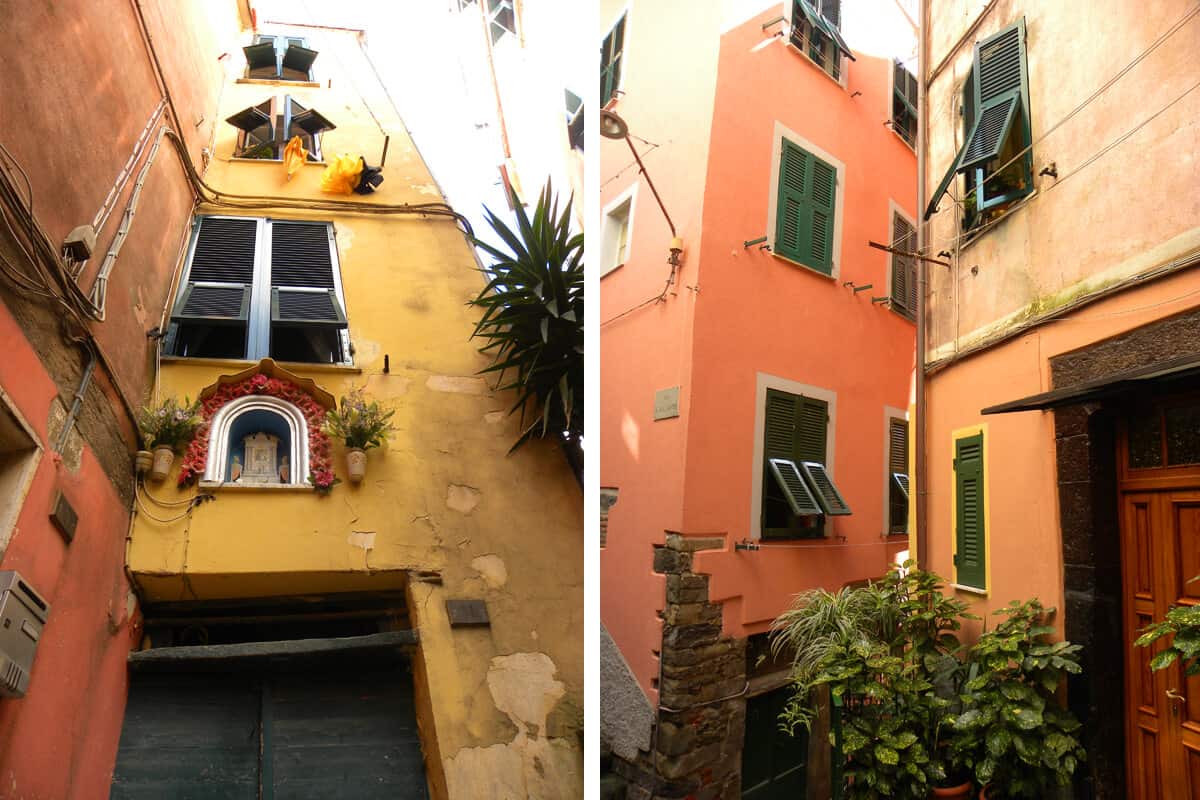 ---
---
Practical Information:
I really, really recommend staying at least one night in Vernazza and seeing the town after all the day trippers have left. We stayed at Alessandro Carro Affittacamere which was good (not great, but good). A few recommendations: Affittacamere Elisabetta (good prices, comfortable place, incredible views), La Polena – Affittacamere (much of the same views but higher end), MaDa Charm Apartment Terrace & Carugio (in the heart of the town, high end, very nice). Finding a place in Vernazza can be difficult so book early.
Organized Tours. You really can't stay a night in Vernazza? Then I recommend taking an organized tour.
Have you been to Vernazza?
---
---
Related:

12 Surprising Places to See (that you may never have heard of)

Ps. If you find our blog helpful, please consider using our links to book your flights, hotels, tours, and car rentals. Have a look at our Travel Resources page.