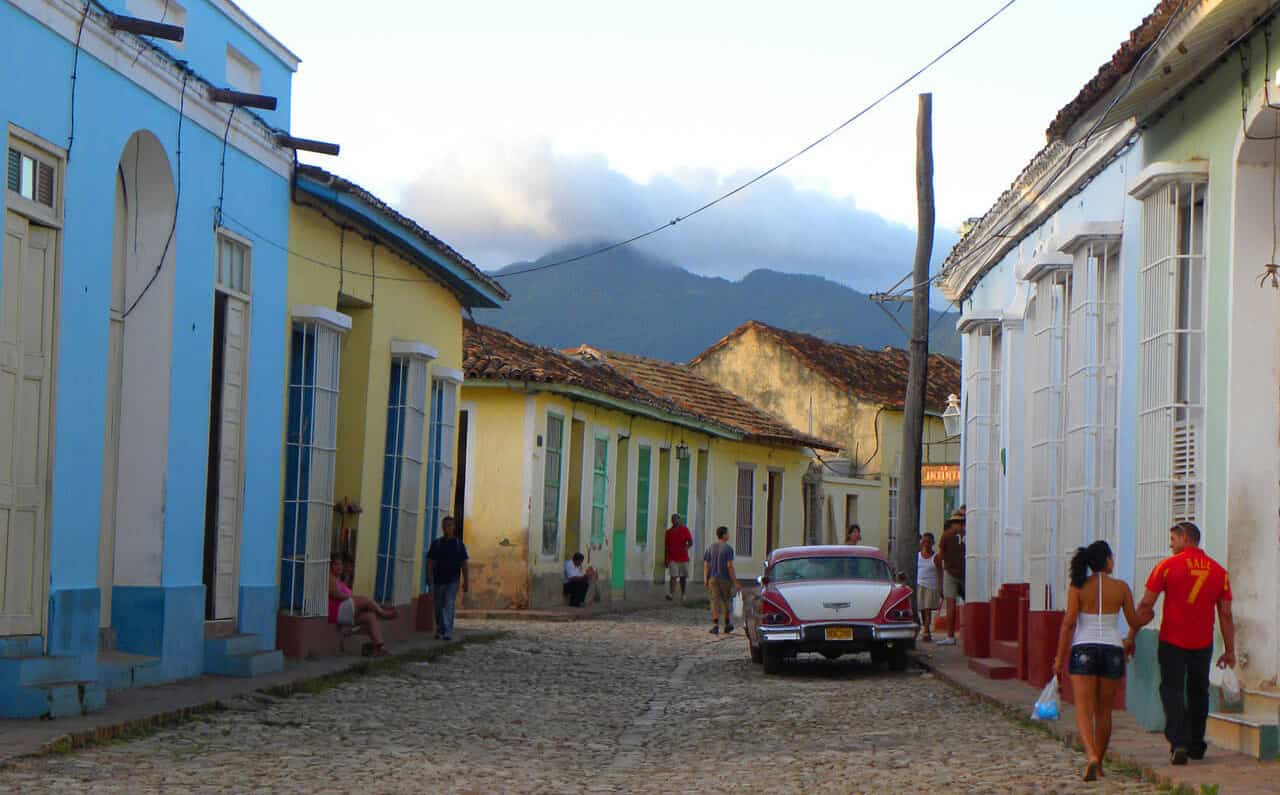 Trinidad was just what we needed after Havana. It is a Unesco world heritage site and is referred to as Cuba's colonial jewel; a small town of churches, mansions, and pretty colonial buildings located in a valley between the sea and mountains. Today many of the houses have been restored as casa particulares (private hotels) and paladares (private restaurants). Many of the mansions are now museums.
How we got there: We took the Viazul bus from Havana. The bus terminal is located at the corner of Ave de La Independencia and Calle 19 de Mayo (near the Plaza de la Revolucion). See their website here. It was a comfortable 5 hr drive and although there are no toilets on board there were a couple of toilet stops.
Related: Why you HAVE to visit Havana, Cuba. And what to See and Do
---
---
Highlights of Trinidad
We stayed 5 days in Trinidad and spent most of it just relaxing, walking around, visiting the museums, or just reading on the deck of our casa (more on that later). The best museums in order: 1) Museo Nacional de la Lucha Contra Banditos – details the revolution and the motives behind it. Great views from the tower over the town and surrounding countryside. 2) Museo Romantico – a mansions owned by a rich family. Nice views from the windows overlooking the main square (Plaza Major) and interesting to see how rich families lived. 3) Museo Historico Municipal – another mansion. Not a very well laid out museum though and I would not recommend except for views from its tower.
---
---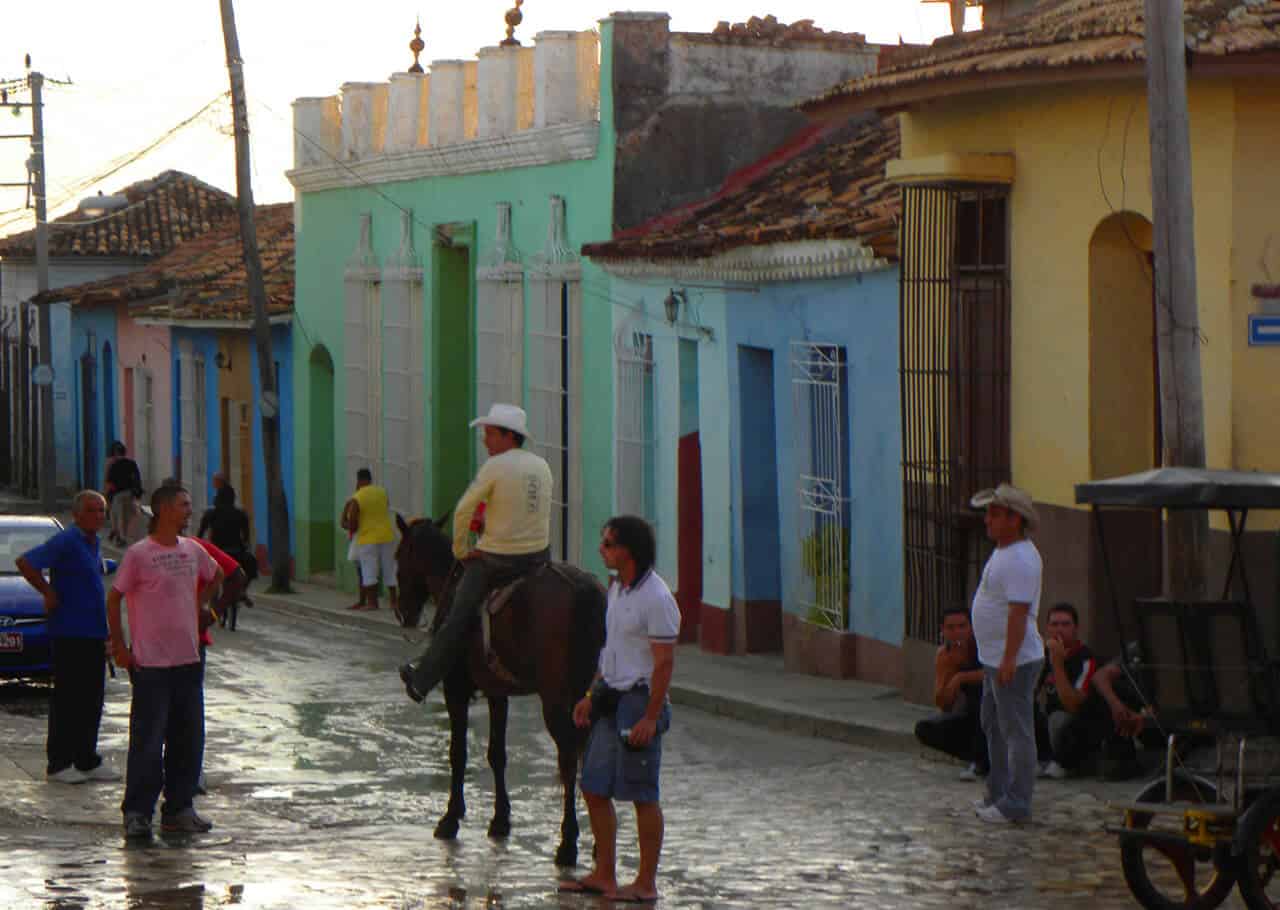 ---
---
---
---
.
Our highlight however was staying in our first casa particular. Hostal Dr. Suarez y Senora Addys is run by a wonderful couple, Jose (who is a local doctor) and his wife Addys. They were fantastically warm and friendly and we had interesting chats with them on Trinidad, Cuba, and Caribbean life in general. In addition to our room (complete with private bathroom, minibar, and AC) we had a deck overlooking the town where Addy would serve us breakfast and supper. We feel that staying in a casa is the absolute best way to get to know people and get insights on Cuba. I totally recommend this casa (Cost: 30 CUC night, 4 CUC breakfast, 10 CUC supper – lodging and food over 5 days came out to an average of 60 CUC a day for 2 people which is a good deal in Cuba).
Lissette's Tripadvisor review of Hostal Dr. Suarez y Sra Addys:
Forget about staying anywhere else. This is it. From the moment you walk in you will be welcomed with big smiles and a great Mango drink. I wasn't sure that I would like the concept of the casa. I thought a Cuban version of a B&B where your are forced to chat about cats and the weather and worse be fed runny eggs & stale bread. None of that here. Dr Suarez Y Sra Addys are there when you need them and they never impose. The food is great so don't bother eating out! I really felt I was home. It's also nice to know there's a GP in the house.
There are many things to do around Trinidad including 1) going to the beach, 2) hiking in the nearby mountains which have waterfalls that you can bathe in 3) going to the nearby Valle de los ingenios (the location of the sugar mills that made Trinidad rich).
---
---
Flying in
Most international travellers entering Cuba will fly into Havana's Jose Marti Int'l Airport (airport code: HAV). Another popular entry point is Varadero (Juan Gualberto Gómez International Airport. Airport code: VRA)
Ps. If you find our blog helpful, please consider using our links to book your flights, hotels, tours, and car rentals. Have a look at our Travel Resources page.