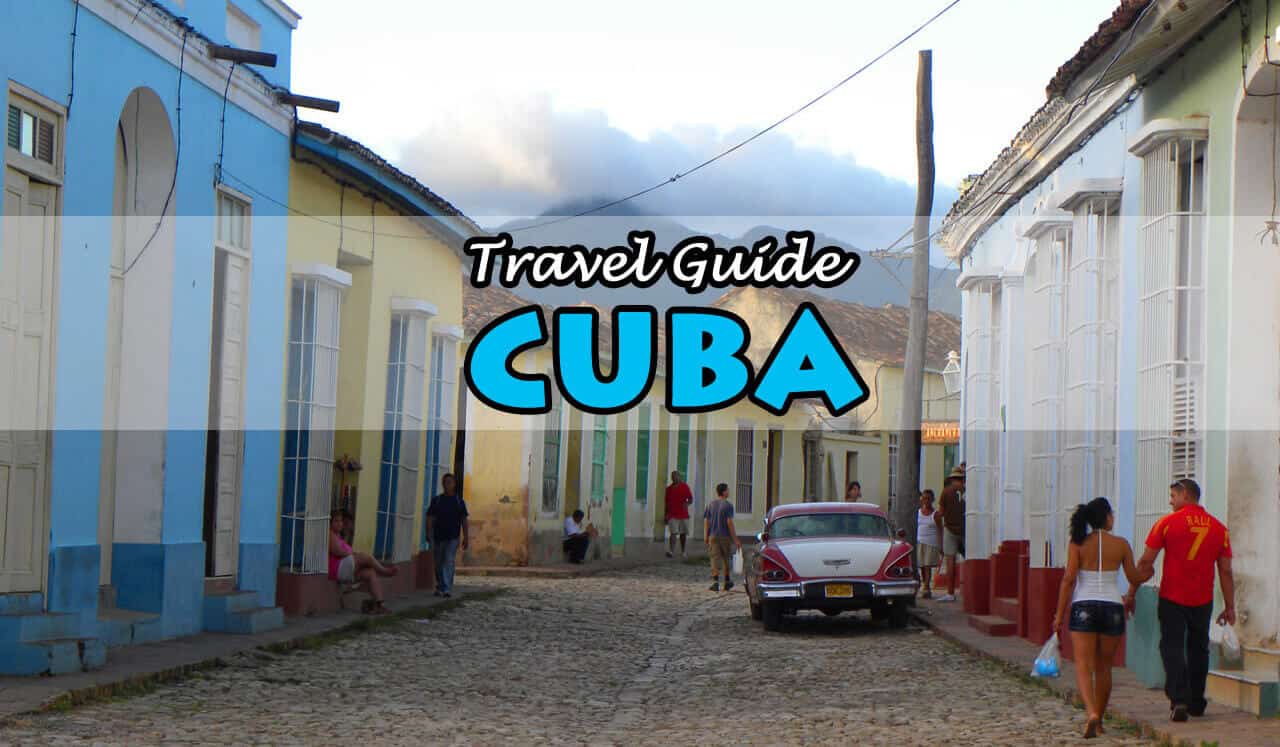 The Best Places to Visit in Cuba

Cuba is much more than beaches and sun
. Though slowly changing, Cuba is a place stuck in a time warp with its government, architecture, and fleet of old American cars. Cuba is also known for Salsa, rum, mojitos, and cigars. It has the most educated population in the Caribbean, friendly people eager to engage in conversation with foreigners.
Havana
is a crumbling museum that has to be seen,
Trinidad
is a romantic throwback to colonial times. History, along with great beaches, make Cuba a rich destination for the independent traveler.

This travel guide covers the best places to visit in Cuba along with lots of information to help you plan your trip to this wonderful island.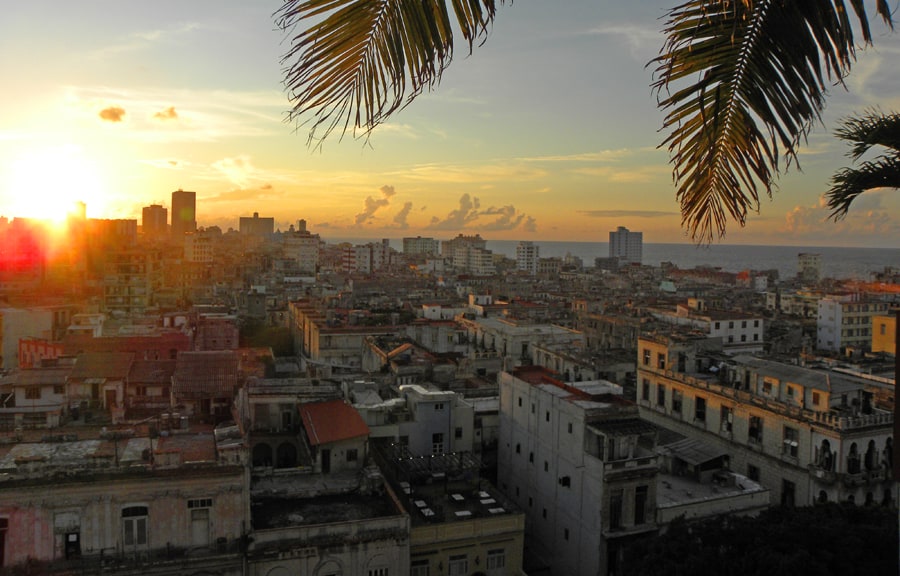 Top Places to see
Havana
While Old Havana (Habana) is a must see for it's old buildings, "palacios", plazas, churches and coblestone streets, Central Havana, with its crumbling buildings and old cars, was our highlight in the city. See the malecon, stroll the Prado (Paseo de Marti), and don't forget to visit El Morro fortress at the mouth of the harbour. Lots of nightlife including salsa and jazz clubs, cabaret and ballet. There's lots more to see and do in Havana and the city is worth at least 3 days. More detail here on Havana.
Accommodation: We stayed at the Iberostar Parque Central Hotel . It is a beautiful hotel with the most fantastic views from its rooftop. A refuge from the noisy, chaotic streets of Havana (Havana is the one place in Cuba we felt we wanted a real hotel).
---
---
Trinidad
A UNESCO world Heritage site with grand colonial buildings, courtyards, and church towers. A small, relaxed town with lots of museums, the best being theMuseo Nacional de la Lucha Contra Banditos and the Museo Romantico. Trinidad has some interesting sites within proximity such as Playa Ancón (beach) and the Valle de los Ingenios (ruins of the 19th century sugar mills that made this area rich).
Recommended accommodation: Hostal Dr. Suarez y Senora Addys was our first and best Casa Particular experience in Cuba. Fantastic.
---
Viñales
Famous for the Parque Nacional Vinales, one of cuba's most spectacular natural settings. The valley is known for the large rocky outcrops (called mogotes) rising above green tobacco plantations and palm trees. Great for hiking, climbing, and horseback riding.
Recommended accommodation: Hotel Horizontes La Ermita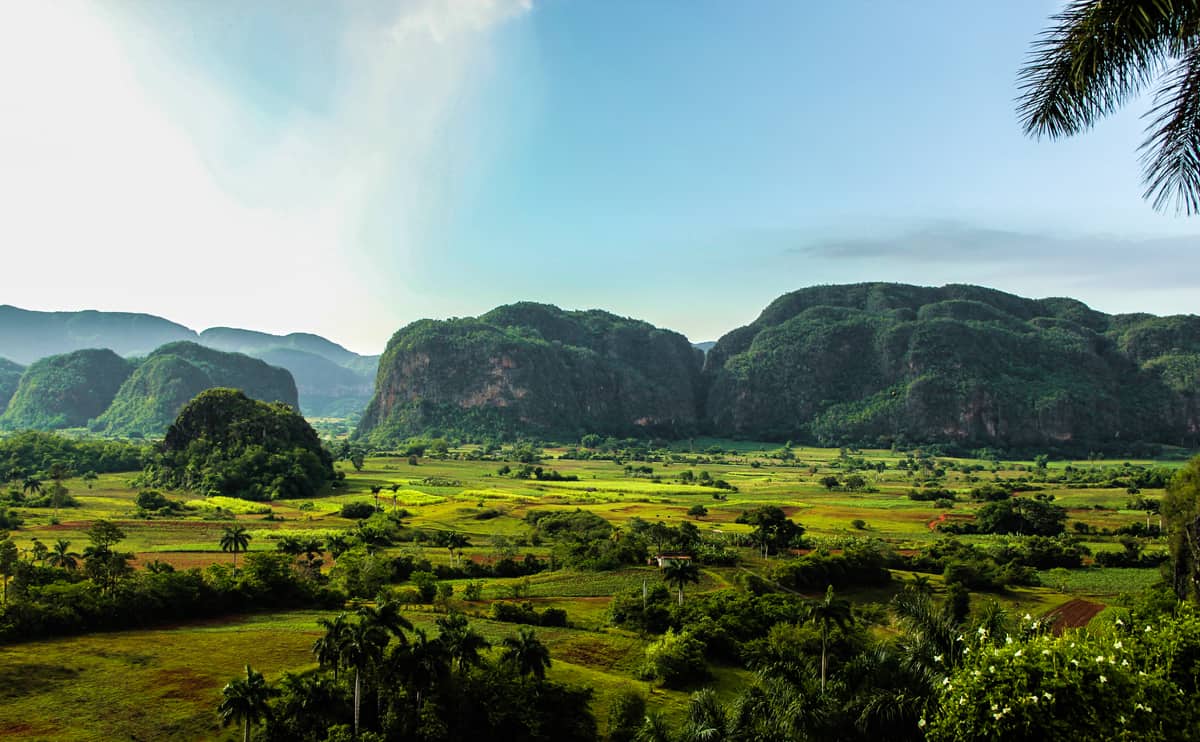 ---
Cienfuegos
Another Unesco World Heritage site, know for its impressive colonnaded buildings (most built in the mid-1800's) and monuments. Must see's: downtown around Parque Jose Marti (you'll see Cuba's version of the Arc de Triomphe, a Theatre, cathedrals, and a museum), the malecon (like Havana's seawall, except the views are over the beautiful Bay of Cienfuegos), and Punta Gorda (the peninsula at the southern end of Cienfuegos). Don't miss the Palacio de Valle in Punta Gorda.
Recommended accommodation: Hostal Marina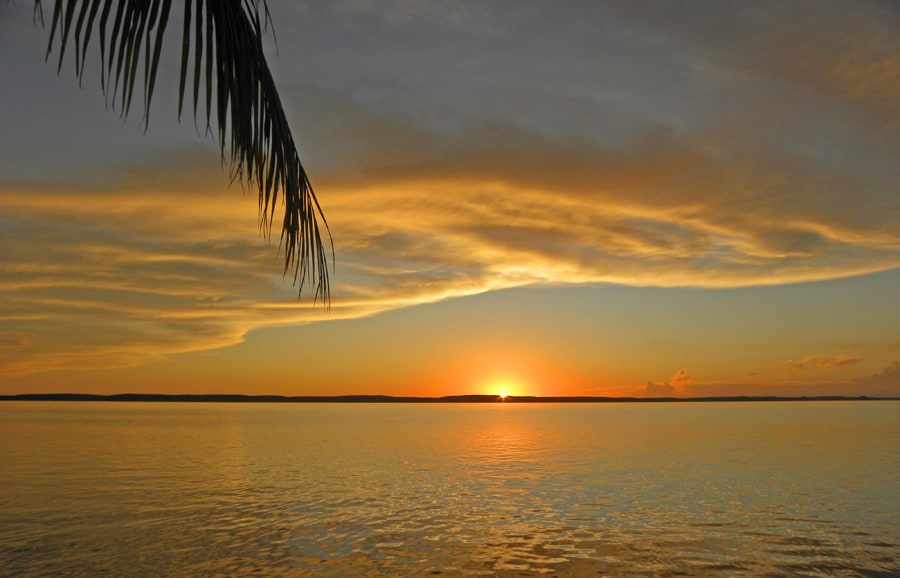 ---
---
Camaguey
A labyrinthe of a town with narrow, winding streets (purposely built to confuse pirates who often invaded the city in the 16th century). Full of churches, plazas, museums, and statues. Camaguey is also known for excellent bars and restaurants.
---
Santa Clara
In the middle of Cuba, this is a young university city ringed by low hills and tobacco fields. It is famous for the 1958 battle led by Che, a victory that sealed the triumph of the rebels over Batista's dictatorship. Many of the city's key monuments and museums celebrate this victory. Santa has a lively cultural scene.
---
Santiago de Cuba
At the southeast corner of the island, this is Cuba's 2nd largest city. Situated on the Caribbean, the mountains of the Sierra Maestra looming behind, it has a time-worn and slightly neglected air reminiscent of New Orleans or Salvador in Brazil. It is hot, polluted, and the touts have a reputation as pushy. It is known as the "City of Revolutionaries" and many of its monuments and museums are dedicated to the revolution and its leaders. A very artistic city, Santiago is famous throught Cuba for its music and dance. 10km out of the city is the Castillo de San Pedro de Morro, a huge fortress that is also a Unesco World Heritage site. It is considered the best preserved 17th century Spanish military complex in the Caribbean.
Recommended accommodation: Melia Santiago de Cuba (for an upper end stay). My choice is the historic Hotel E San Basilio.
---
Baracoa
This small town at the far eastern point of the island is referred by Lonely Planet as "Cuba's Shangri-la" and has made it on every backpacker's itinerary. One of the premier attractions is climbing up El Yunque, the town's flat topped mountain. The town has several forts, all affording great views of the ocean and the rugged landscape. The area has various hikes, beaches, and nature reserves. Baracoa also has the reputation as the best place to eat in Cuba.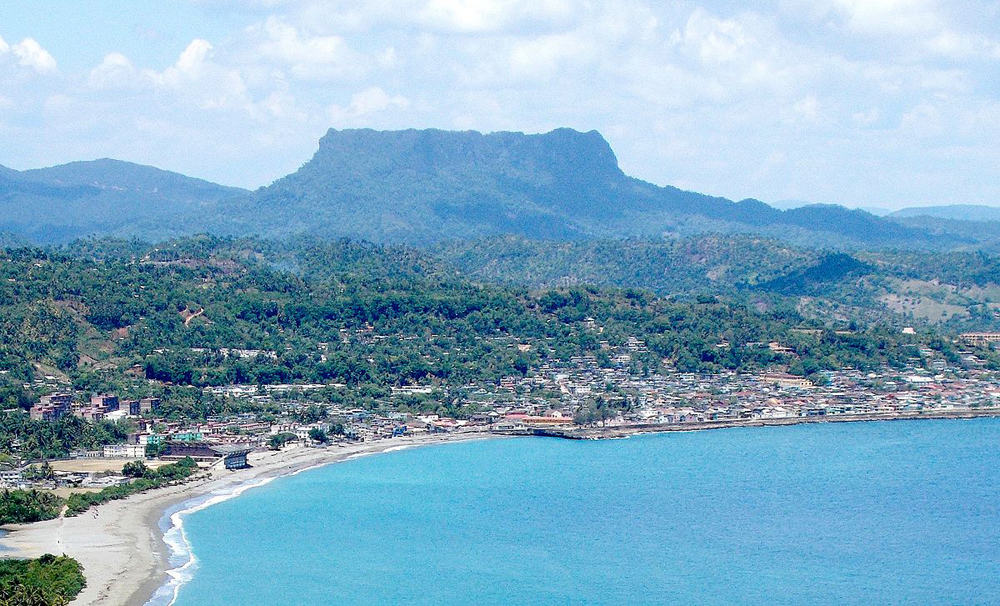 ---
---
Cuba's best Beaches
I couldn't have an overview on Cuba without including beaches, they are the reason most travelers come to Cuba. The most popular beaches are where the charter airlines go, namely Varadero, Santa Lucia (close to Camaguey), Cayo Coco and Cayo Guillermo, Guardalavaca (close to Holguin), Playa Ensenachos and Playa Mégano (near Santa Clara).
Varadero. The most popular and least expensive destination in Cuba. If you're just going for the beaches, maybe with the kids, it's a fine destination as the beach is beautiful. Otherwise, Varadero is characterized by a string of resorts lining the peninsula (the resorts getting more exclusive the further you go down the peninsula). Varadero used to have a hopping night life but today nothing goes on outside the resorts.
Playa Ancon. One of the country's best beaches, close to Trinidad (one of Cuba's highlights). It's a wonder that it hasn't been built up yet but you can bet the charter airlines will be flying there here in the near future and bringing the all-inclusive tourists. For now a very quiet, white-sand beach.
Playa Ensenachos and Playa Mégano. Located on the tiny islet of Cayo Ensenachos, which is part of la Cayería del Norte, these protected crescents of sand drop off very gently, allowing bathers to wade 90m (295 ft.) or more out into the calm, crystal-clear waters. Both beaches are astoundingly beautiful. Entry point is the city of Santa Clara.
Cayos Coco and Guillermo. These tiny cays off the north coast, separated from the Cuban mainland by a long man-made causeway, are tucked into shallow waters that flow into the Atlantic. There's barely a sign of the "real Cuba," but what you do get is stunning, unspoiled beaches, excellent diving, and a full contingent of watersports. The most beautiful beach is Playa Pilar at the western tip of Guillermo.
Guardalavaca: Probably Cuba's prettiest resort area, Guardalavaca is a hot spot, but not overheated like Varadero. The area is one of lush tropical vegetation, brilliant white sands, and clear turquoise waters. Long stretches of coastline are interrupted by charming little cove beaches, and some of Cuba's finest resort hotels are here. Located close to Holguin.
Playa Paraíso and Playa Sirena. These two connected beaches are the most outstanding of the uniformly spectacular stretches of sand along the length of Cayo Largo del Sur (a small island south of the Cuban mainland). Located on the more protected western end of the island, these are broad expanses of glistening, fine white sand, bordering the clear Caribbean Sea.
---
---
.
Costs
Lodging: room in a casa particular USD 25-35. You'll pay more for a hotel. I usually like to stay in a casa particular in a small town but in a hotel in a large city (like Havana or Santiago de Cuba).
Food: the availability of food is always in issue in Cuba and most people will eat at their casa particular or in a paladar (private restaurant). A meal will usually fall in USD 8-12 range. I recommend staying in casa particular where meals are served (breakfast often included). In Trinidad we averaged USD 60/day (for the 2 of us) at our casa for both lodging and all our meals. Try to avoid food in government hotels.
Transportation: Viazul has comfortable and inexpensive buses connecting all major cities and is the best way to travel around for tourists. They have air-conditioning, bathrooms and usually show movies. Typical fare: Havana to Trinidad $25 US. Bus: Viazul.
Fights: José Martí International Airport is the main airport in the country (code: HAV), located 15 km from Havana.

Money and exchange
The biggest headache in Cuba. Tourists use mostly Convertible Pesos (CUC) while locals use Cuban pesos (usually refered to as "pesos", sometimes abbreviated to MN"). Tourist hotels, restaurants, and shops will use CUCs, which are basically equivalent to one US dollar. There are about 24 pesos to the CUC – watch out, because some scammers will try to take advantage of your confusion over the currencies by trying to give you pesos (instead of CUC) in exchange for your hard currency. Don't exchange cash with touts.
How to get CUC? Exchange hard currency at local banks but be prepared that they take a chunk as commission. Canadian dollars and pounds sterling for example usually have a 10% commission. Don't bring USD with you to exchange, they'll hit you with 18-20% commission. Debit cards don't work in Cuba. You can get cash with your credit card but again you'll get hit with an 11% commission. You want to pay your casa with hard currency? We wanted to pay our casa in Cienfuegos with Canadian dollars (which was at par with the US at the time) but the lady refused. She wanted US dollars, at par, instead. As you can see money is a confusing and never ending hastle in Cuba.
---
---
Money Saving tips
Don't arrange a room with a tout (their commission will only be added to what you pay), try to negotiate lower lodging for longer stays, eat in casas. Some sites recommend going to farmer's markets, local "peso" restaurants, and street food. If you're adventurous and can find any of these then go for it – maybe we're blind but we didn't see markets or street food on our trip. Stay away from government hotels or government run travel agencies, prices will break your budget. Again, the owners of your Casa will have a solution to almost anything.