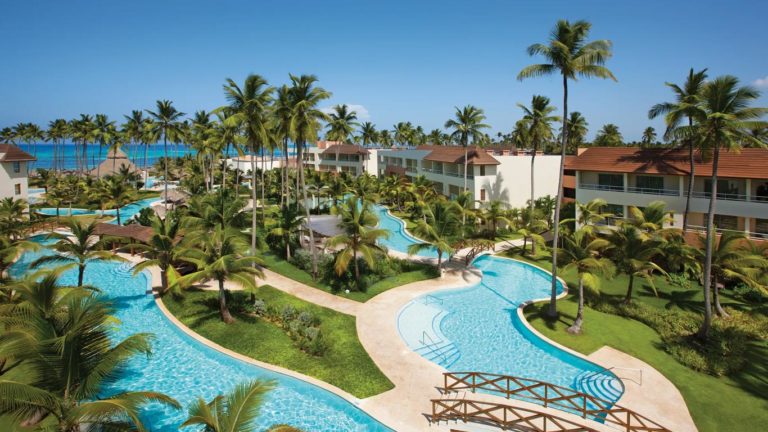 Why you'll never see me in an All-inclusive resort again
I read an article this week in the Guardian about the All-inclusive holiday making a big comeback.
It's understandable. People are feeling the financial pinch these days and they want cheap vacations. And before I crap on All-inclusives, I also see many of the advantages to having an All-inclusive holiday.
———————————-
My 1st All-inclusive holiday experience was in Varadero (Cuba) in my early 20's. I had a couple of friends who were going to Cuba and they picked the bottom-of-the-barrel of All-inclusives. The hotel wasn't next to the beach, it didn't even have a pool. It had a large lobby where prostitutes hung out. The food was horrible and you could be guaranteed that whatever showed up for dinner also found its way into the breakfast and lunch menus. All of us ended up getting diarrhea at some point during our stay. Still, for a young guy who didn't have a lot of money at the time, the All-inclusive food and watered-down drinks meant that I didn't have any surprises. It was cheap. And my standards weren't very high at the time. For a young guy looking for a holiday in the sun it was fine.
---
---
Many years later I took my son to an All-inclusive, again in Varadero. He was 12 and I was looking for a place where he would be kept busy with children's activities. It wasn't a top of the line All-inclusive but it was good with a couple of large swimming pools, a choice of restaurants and a beach. There were a lot of families and Benjamin had fun, making a lot of friends and spending most of his time playing with them in the pool. I, on the other hand, was bored shitless after a day. I hung around with other parents, blabbing and probably drinking more than I should have. But I was doing it for my son and he had a great time. So if you have young kids, All-inclusives are a good, hassle-free option.
My last time at an All-inclusive was in 2010 with Lissette. I was stressed out from work and needed a vacation of doing nothing except getting away from the job. We stayed at a high-end All-Inclusive in Punta Cana (Dominican Republic), the Secrets Royal Beach Punta Cana – Adults Only. Very nice place with no kids to stress me out. And although the idea of just getting away from work sounded good, we got bored within 2 days. I found myself stewing over work which was counter-productive – I think I got back home more fed up than ever. 4 months later I couldn't keep it in anymore and got myself fired.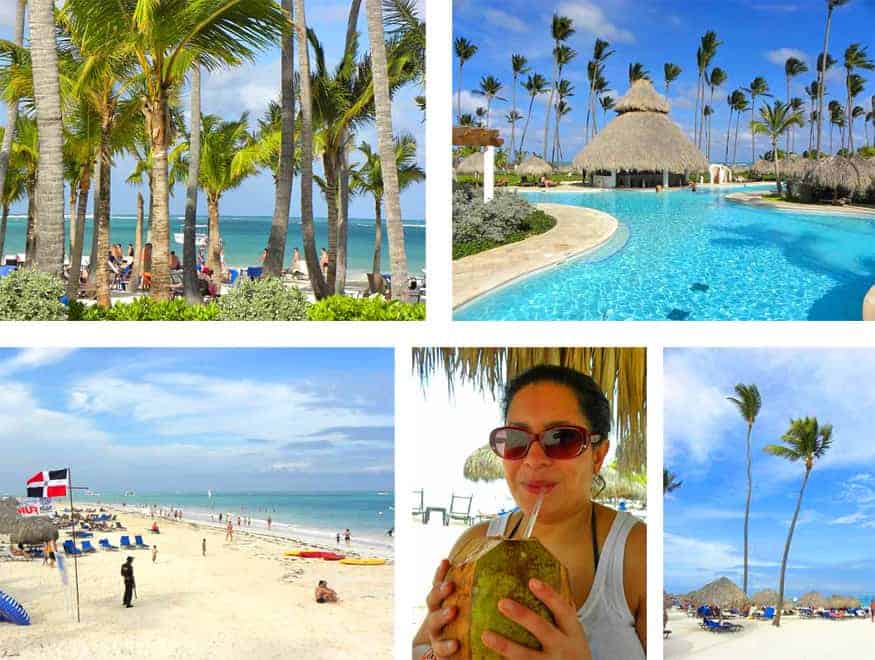 As you see above, All-inclusives run the gamut of options and budgets. But what they all offer, in the end, is a hassle-free holiday. You don't have to worry about food, drink, logistics and activities. And the big thing about All-inclusives – especially these days – is that you know how much it'll cost you. Unless you have a lot of add-ons (like special tours or activities that you have to pay for), All-inclusives are generally cheaper than independent travel.
---
---
The things that suck about All-inclusives
Despite the Pros of All-inclusives, there are many things that I really, really don't like about them.
Food sucks. At best it's ok. What do you expect, they're cooking in volume for the masses and have to keep it generic enough to make it passable to most people.
All-inclusives are boring as hell unless you enjoy doing the same activities day in, day out. I don't go on holiday to play ping pong, trivia games or take language or yoga classes. I'll do that when they stick me in a retirement home. But not now.
The guests. I know I sound like an jerk when I say this – but what kind of person gets up at 7 am to stick a towel on a chair at the beach or pool? All-inclusive people do. Because appropriating a chair where they can lounge around all day is what makes their vacation great. That and drinking free alcohol which turns them into idiots at around mid-day.
Entertainment is generic and embarrassing. Yes, I know they're trying to give you a taste of the local culture. But, let's face it, it's all kitschy tourist crap.
All-inclusive staff. As an independent traveller one of the things I enjoy is the cultural aspect of travel, part of that being meeting locals. All-inclusive staff are a different breed, mostly because of the people they deal with. And that leads many of them looking down their noses at guests and treating them with condescension. Unless you're a solo female guest that is – then you'll have the sexy male staffers trying to get you on their hook-up rotation (or, as I've seen, romancing women so that they can be sponsored to live overseas)*.
*I'm of course generalizing. They're not all like that. But I've seen a lot of the above.
---
---
One of my better stories: I had a trip in my 30's to the Dominican Republic and decided that I wouldn't stay at an All-inclusive. I would do it all on my own. I did some research and booked a cheap hotel in Cabarete along the beach. It cost me $30 US/night at the time and was basic but nice. I would eat down the street at a couple of excellent local places (including a German Restaurant. Lots of Germans in the DR). I had planned on doing that for 10 days but after 2 days got bored. I spontaneously decided to take a bus to Santo Domingo where I discovered a city I knew nothing about. Made a local friend who showed me around. Then, after a couple more days, took to bus to the Samana peninsula where I stayed 5 days in Las Terrenas. I rented a motorcycle and rode to Las Galeras at the end of the peninsula. That trip ended up being one of my most memorable holidays. That trip also changed the way I travelled forever. My next trip ended up being a similar-type independent trip through Colombia.
---
---
My point? All-inclusives are easy and fit a need. But unless on a tight budget, travelling with kids, or desperately just need a beach break, you can do a lot, lot better than an All-inclusive on your next holiday.