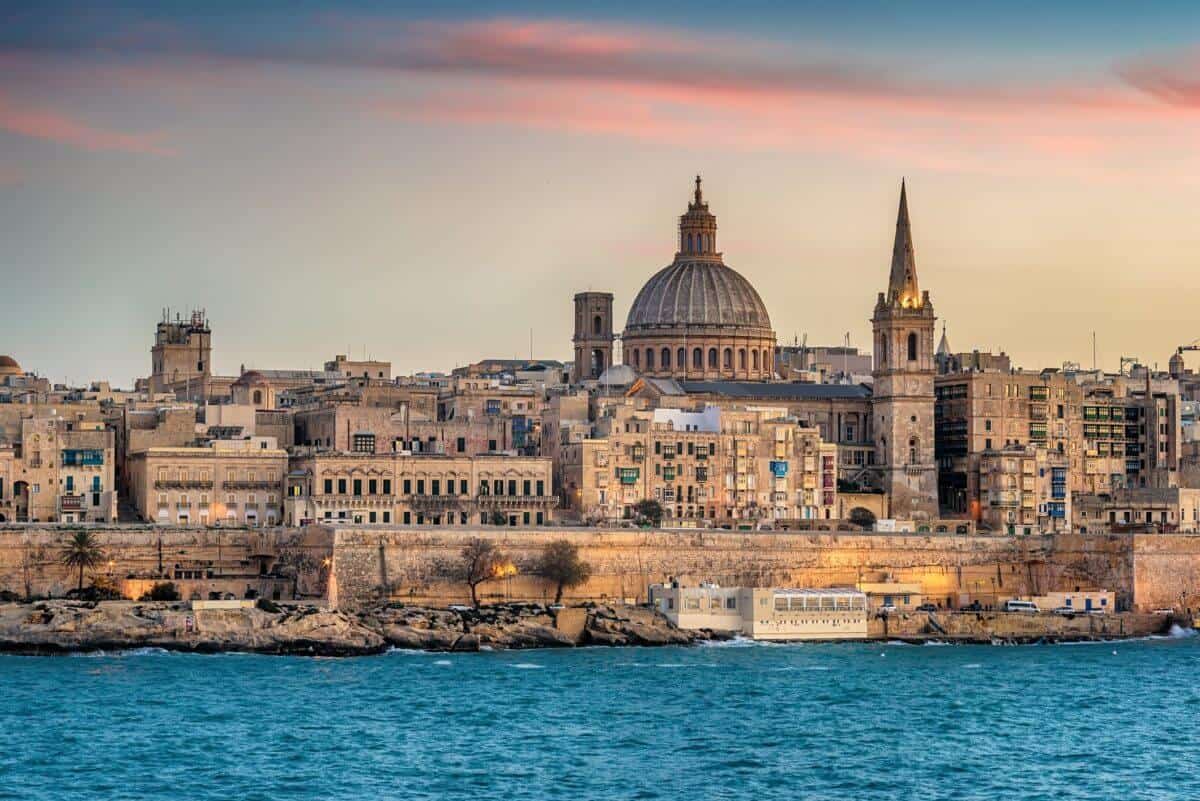 8 Things to Do in Malta
Anybody planning a holiday excursion internationally has many potential destinations to consider. The Mediterranean is one of the most popular travel destinations for those from the UK and Europe, with Malta being a primary choice for young adults, families and everybody in between.
This picturesque island has millennia of history, stunning views of the mountains and sea, and a plethora of exciting attractions and activities to enjoy. The numbers speak for themselves – more than two million travellers visit Malta every year. During your stay, choosing the best sights to see and most awesome activities to enjoy is paramount in having the best holiday possible.
In preparation for your upcoming holiday, let's look at 8 awesome things to do in Malta that you might not otherwise know about or expect to be fantastic.
Swim in Comino's Beautiful Lagoon
Those who find underwater caves and coastal reefs to be fascinating cannot pass up Comino's blue lagoon. Off the coast of Malta on the island of Comino, this lagoon showcases some of the bluest water in the world, framed by the vast coastal reefs that dot the seabed. The beautiful water and reefs aren't all that's awesome here, though; divers can also spot majestic creatures such as octopuses, along with dozens of large saltwater fish.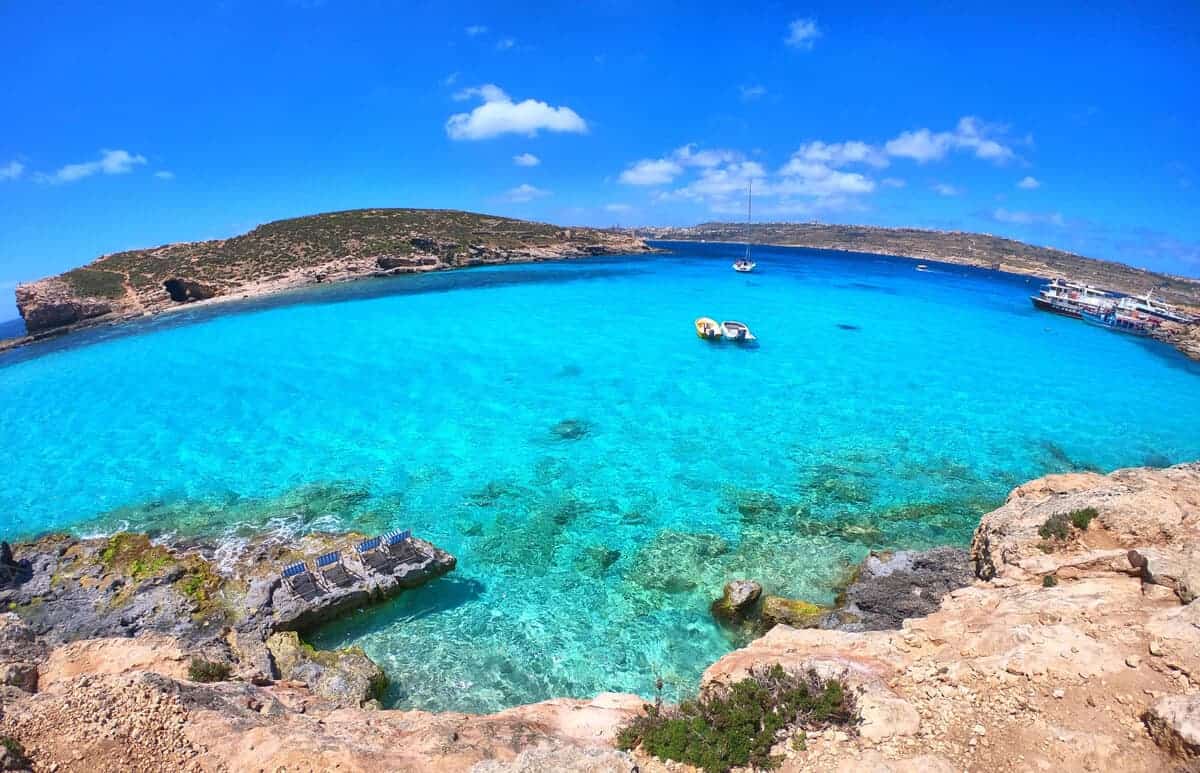 ---
---

Visit the Rotunda of Mosta
With centuries upon centuries of architectural marvels, Malta offers just as much to explore on land as by sea. The Rotunda of Mosta is a tall and unique structure situated in the centre of the city, dedicated to Saint Mary and modelled after the Pantheon in Rome. Standing approximately 60 metres high, its large dome and spires offer an inspiring view from outside, while the interior of the rotunda glistens in stark shades of red and white.

Take in the View at Upper Barrakka Gardens
You don't necessarily have to spend money to enjoy truly awesome activities in Malta. One such example is the Upper Barrakka Gardens, situated in the capital of Valletta. Maintained by the city, the gardens offer an expansive and well-manicured set of grounds through which to stroll. Easily accessible by foot from the city centre, the Upper Barrakka Gardens also provides guests with beautiful vantage points of the harbour and surrounding sea; it is said that from here, some of the best views in the Mediterranean can be enjoyed.
Source
---
---

Traverse the Island of Gozo
Malta is comprised of three islands: the main island of Malta, the tiny island of Comino, and the island of Gozo. It is on Gozo where some of the best culinary and entertainment options in the archipelago exist. Just a 20-minute ferry ride from the main island, Gozo offers secluded beaches, beautiful coastlines and tons of Byzantine and Roman architecture found nowhere else in the world. One major draw to Gozo is the natural pool situated next to Dwejra Bay. Given Gozo's proximity to the main island, taking a day trip here is definitely worth the time and effort.
Walk Through the Old Capital of Mdina
To take a trip back through time, one needs only visit the old capital of Mdina. Referred to often by locals as "the Silent City", this city has earned its reputation; outside vehicle traffic is banned, leaving its 300 residents to conduct their daily lives in peace. The cobblestoned roads and streets through the city are surrounded by massive fortifications that help preserve the ancient feel of this city, but there are plenty of traditional restaurants, cafés and museums to enjoy throughout the day in Mdina.
---
---

Explore the Ggantija Temples
If you do make a day-trip to Gozo part of your Maltese holiday, then one awesome destination you'll want to visit are the Ggantija Temples. These two temples are enclosed by a massive wall fortification, and are immense in size. The second oldest man-made religious structure in the world that still exists, the Ggantija Temples pre-date even the Pyramids of Egypt. Standing six metres tall and covering more than 7,000 square metres, the site is an immaculate piece of well-preserved history.
Enjoy Traditional Maltese Dining
Like many locales throughout the Mediterranean, Malta draws upon a variety of cultural influences. Nowhere else is this more visible than in its cuisine. Influenced by Spanish, Italian, French, Sicilian and even British flavours, the many traditional Maltese restaurants that dot the country are a must-have experience. Popular foods such as pastizz are unforgettable delicacies served on every corner, as well as concoctions such as local Maltese salads and cheeses.
Sample Maltese Alcohol
Whether you prefer wine or beer, Malta is home to a plethora of breweries, vineyards and wineries. Vineyards and wineries such as Meridiana and Marsovin attract thousands of tourists every single year due to their Chardonnay and Merlot options, while destinations such as Lord Chambray Brewery and Farsons Brewery attract a smorgasbord of visitors who enjoy light and dark beers alike. A variety of local brands can also be found in supermarkets and stores if you prefer to skip the pomp and circumstance.
With so much to see and do in Malta, it can be easy to feel overwhelmed at the choices. For a truly awesome and surprisingly fun experience while in the country, be sure to partake in some – if not all – of these eight activities while visiting Malta.
Ps. If you find our blog helpful, please consider using our links to book your flights, hotels, tours, and car rentals. Have a look at our Travel Resources page.
---
---