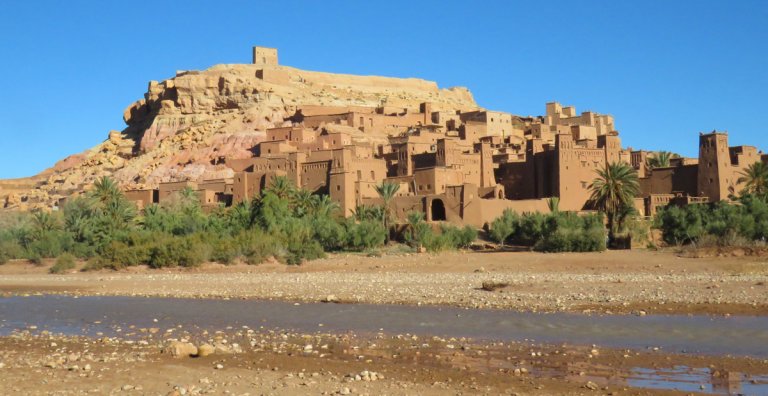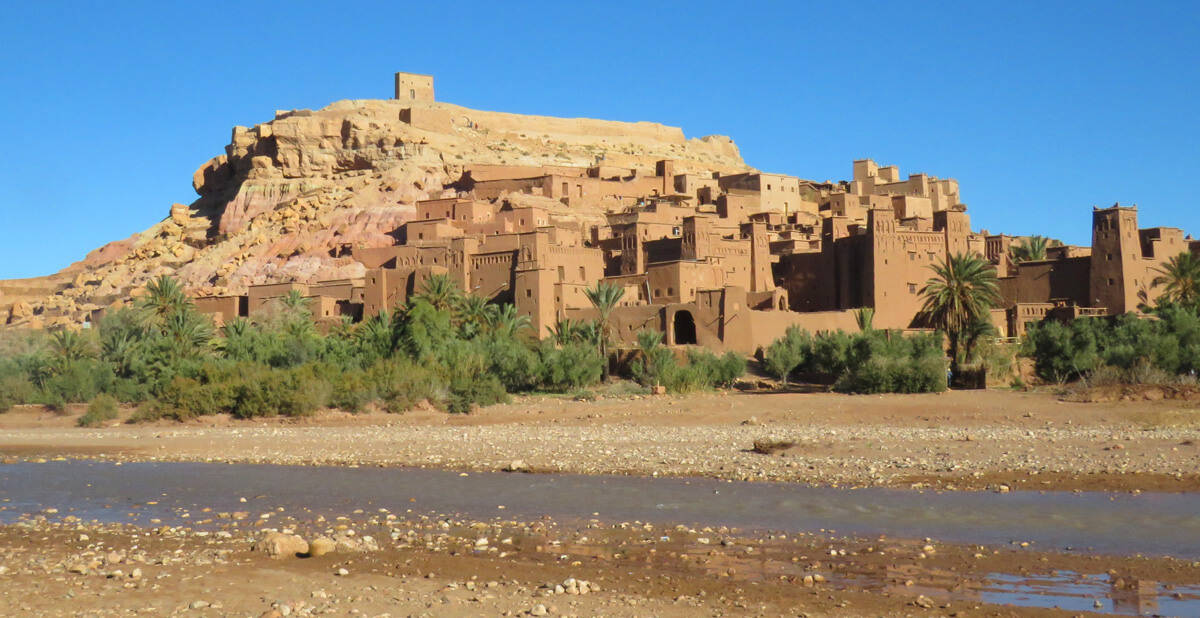 Ait Benhaddou or Ouarzazate?

Ait Benhaddou or Ouarzazate? This is another of those questions travellers coming to Morocco always seem to be asking. Having now seen both places the answer is easy. I go through everything you need to know below.
Related: Getting from Marrakech to Ait Benhaddou
---
---
Ait Benhaddou
A couple of photos before I explain more about this town.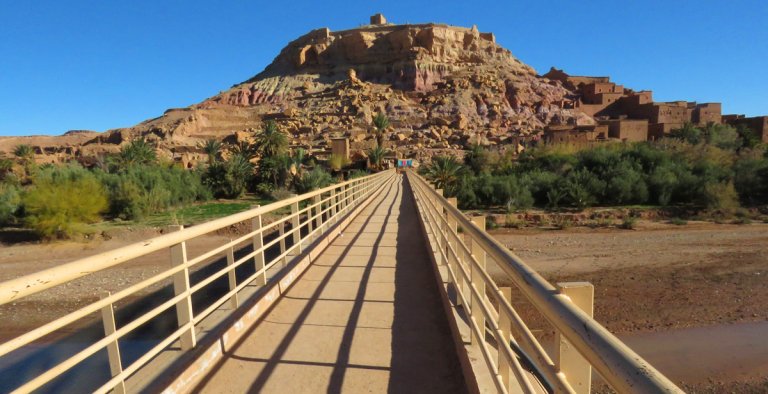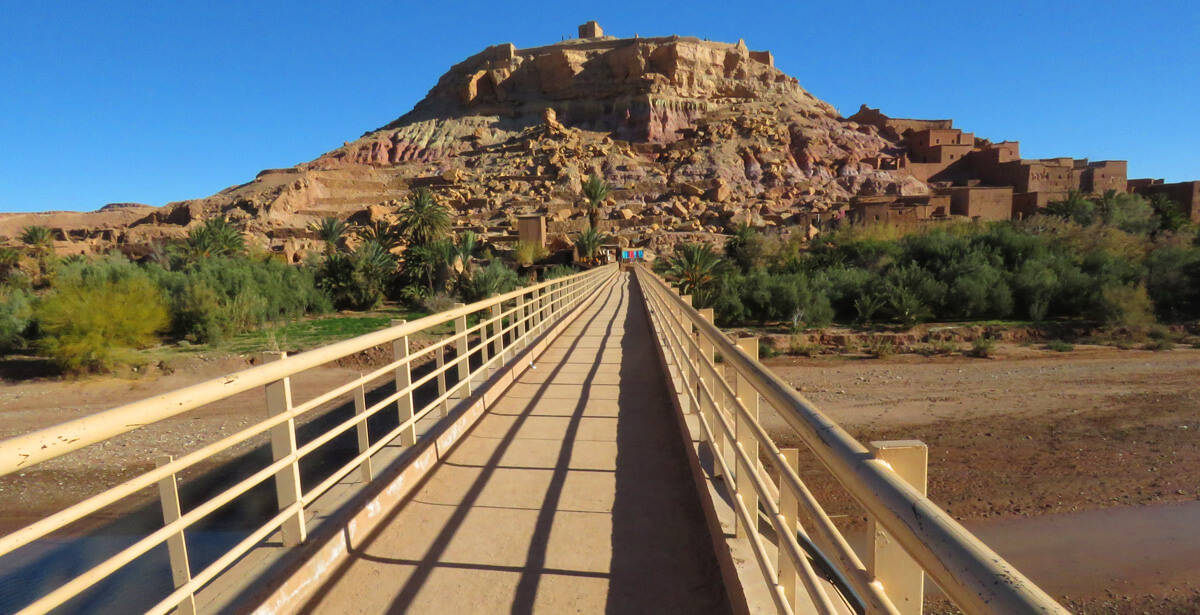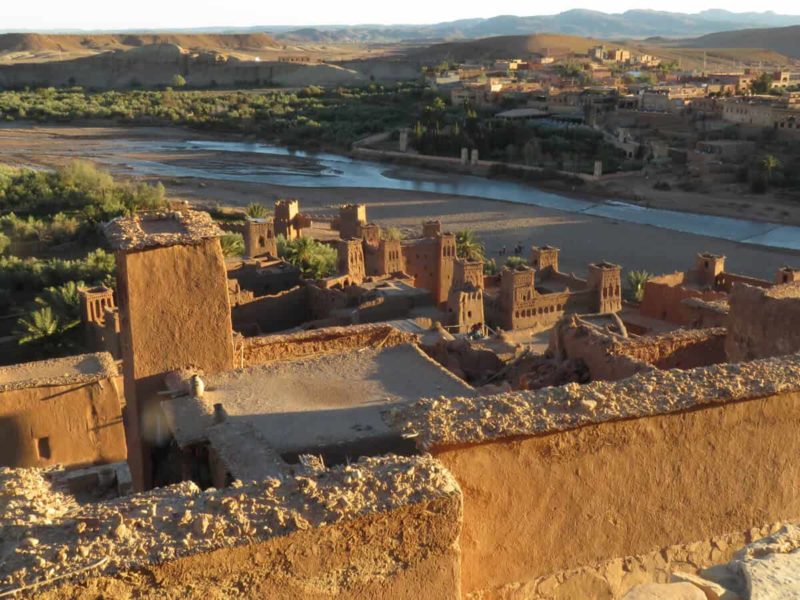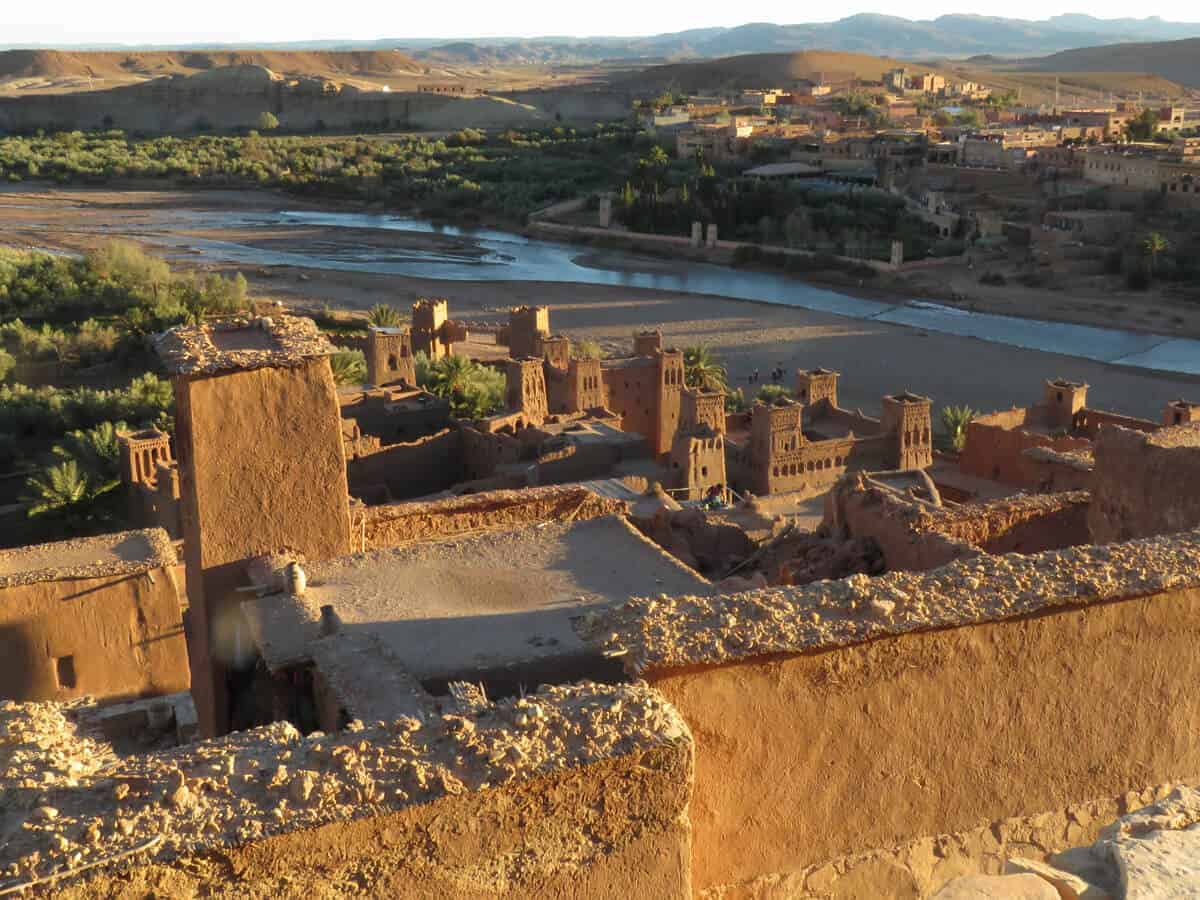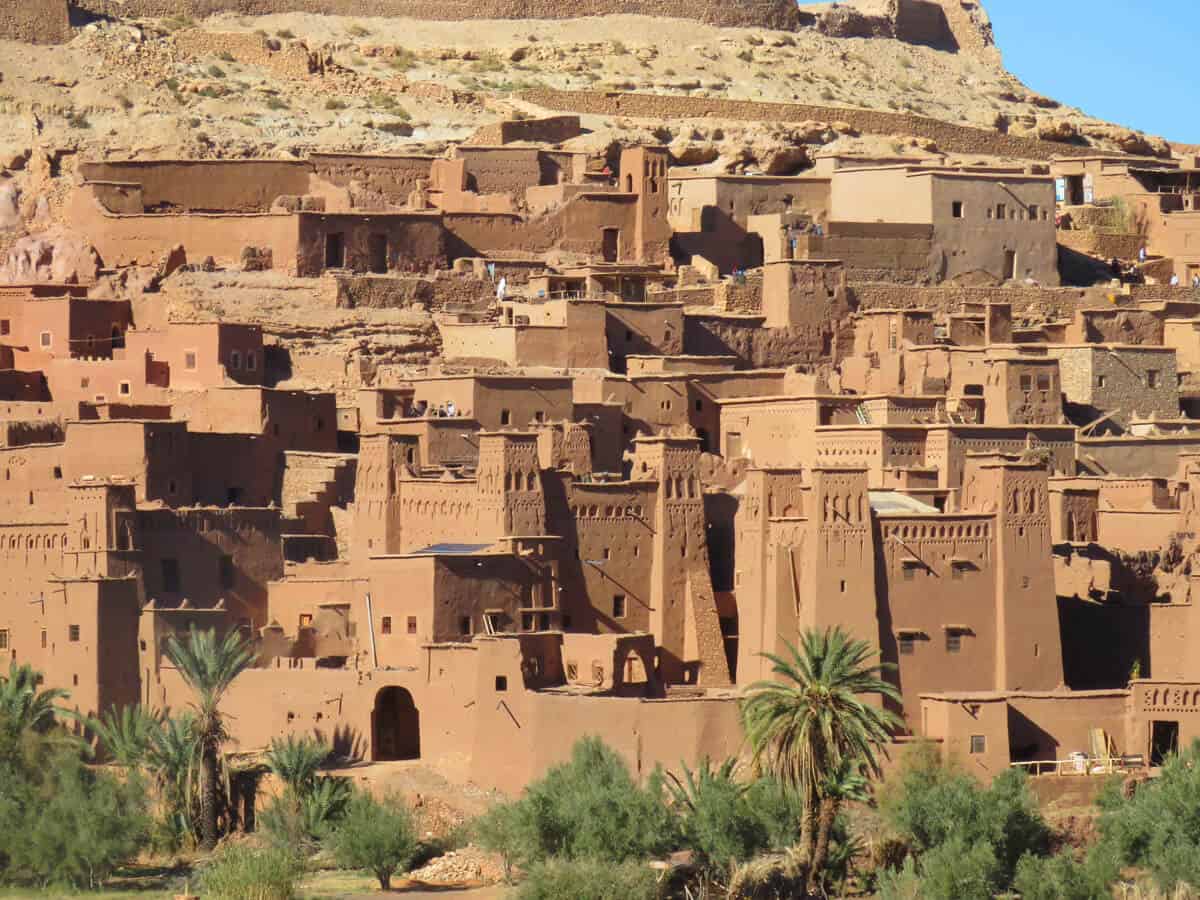 Ait Benhaddou is a Ksar, a fortified village that was a stop along the trade route between Marrakesh and the Sudan. The caravans would be made up of hundreds of camels. They would carry gold, silver and slaves to Marrakech in exchange for salt heading back to the Sudan. This trade route goes back to ancient times and flourished especially between the 8th and 16th century. It was a thriving town, home to thousands. Because the wealth that passed through, it also attracted bandits. So defensive walls were built around the town.
The Trans-Saharan route dwindled by the end of the 16th century. Slowly Ait Benhaddou went into disrepair. Today only 4 families actually live in the old town, everyone else lives across the river in the new town.
But the town became famous for something else: cinema. Ait Benhaddou has been the setting from many movies, from Lawrence of Arabia to Gladiator to Game of Thrones, there's been tons of movies shot here. Why? Because of the beautiful setting. Ait Benhaddou is also a UNESCO World Heritage Site.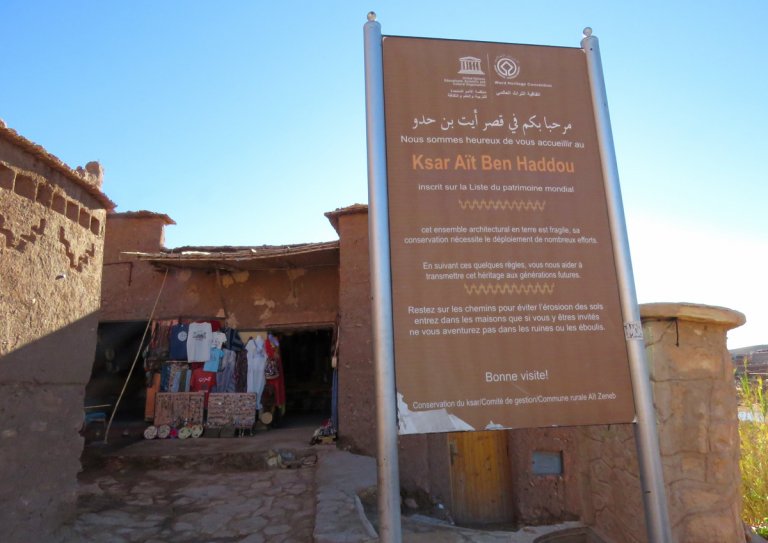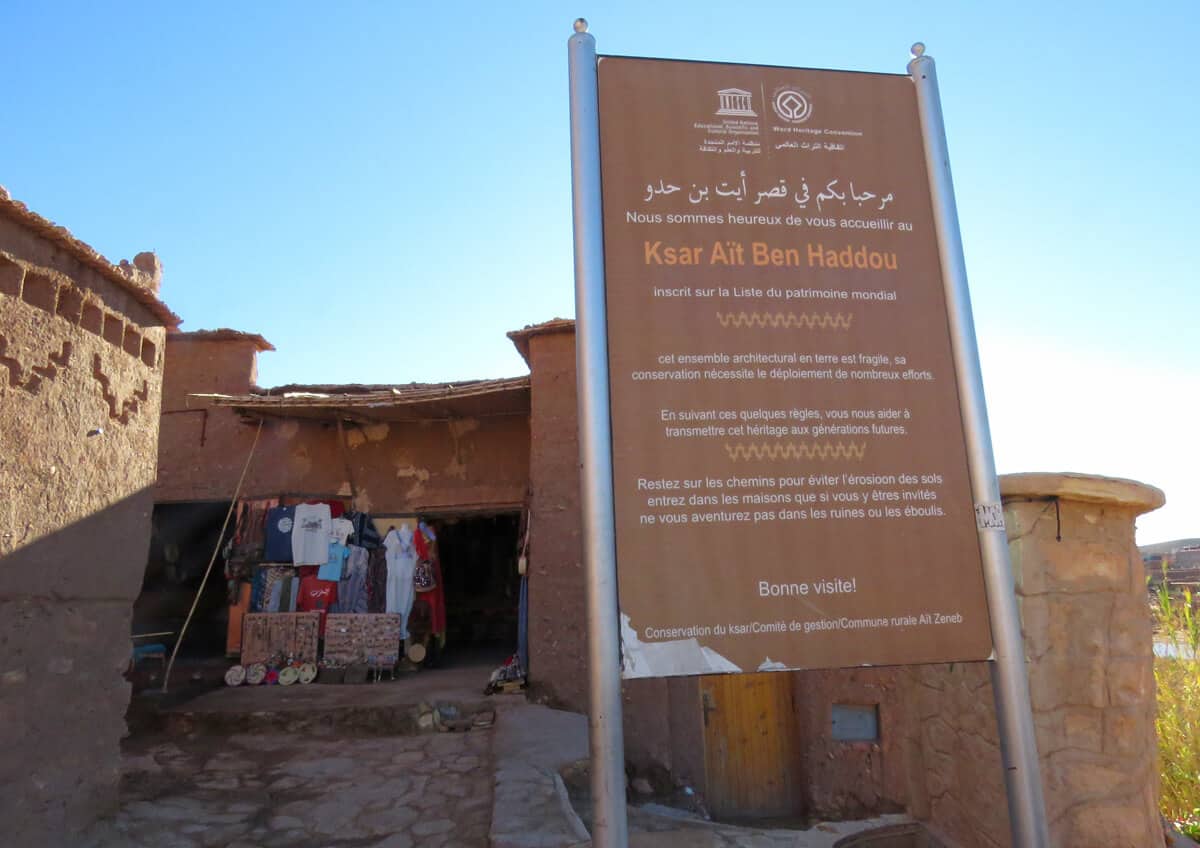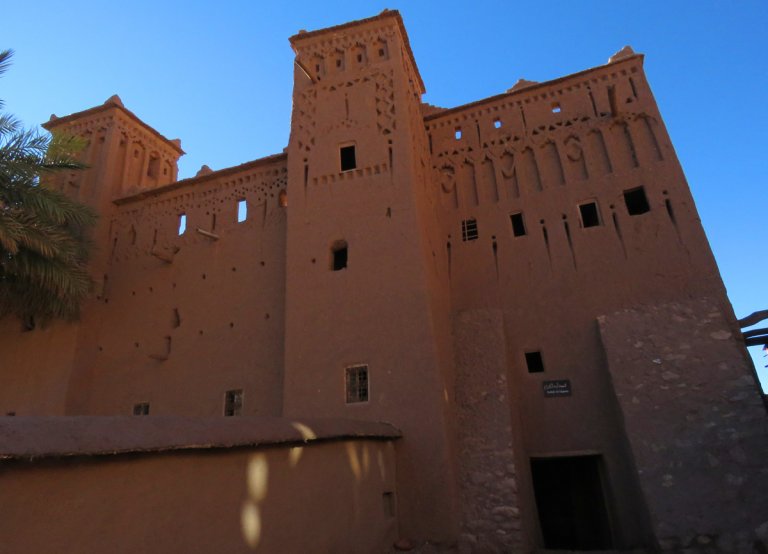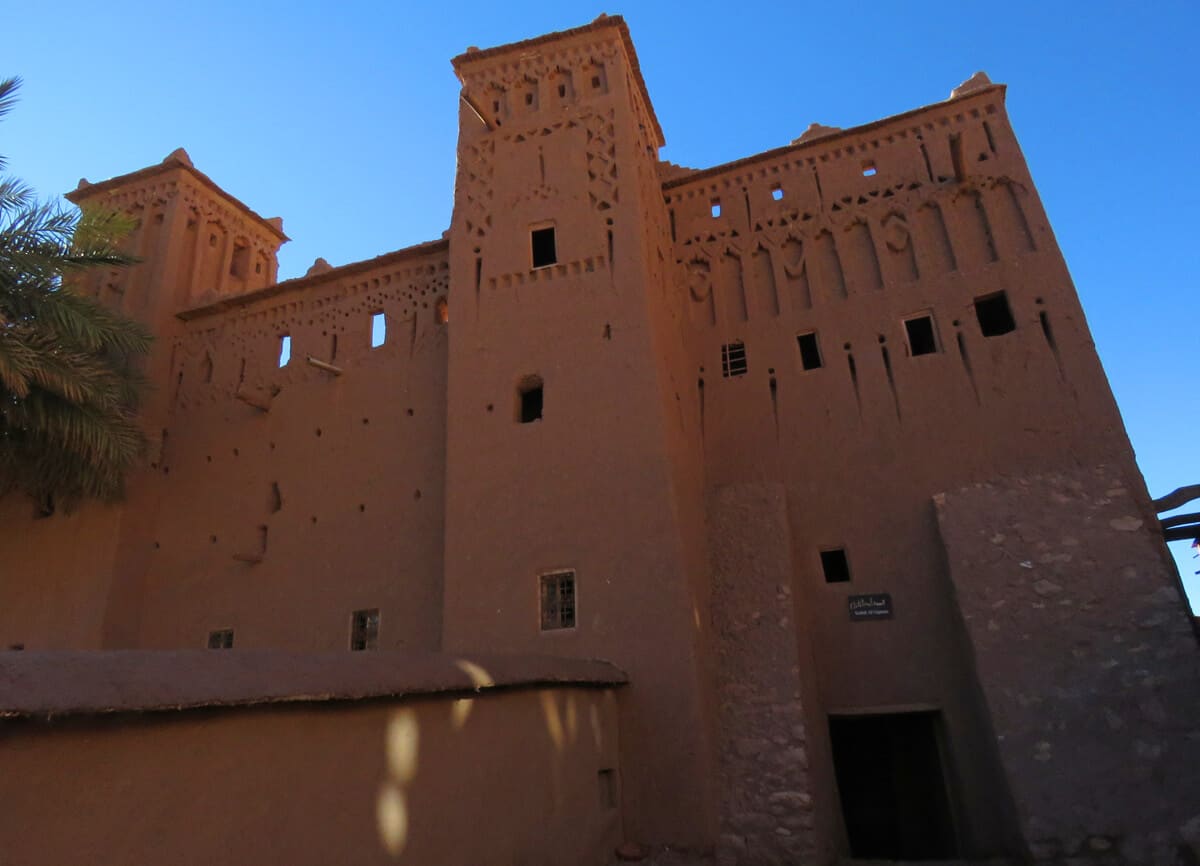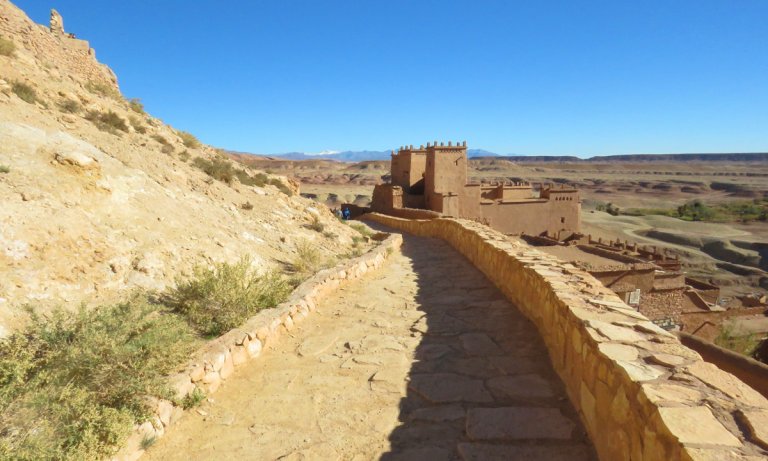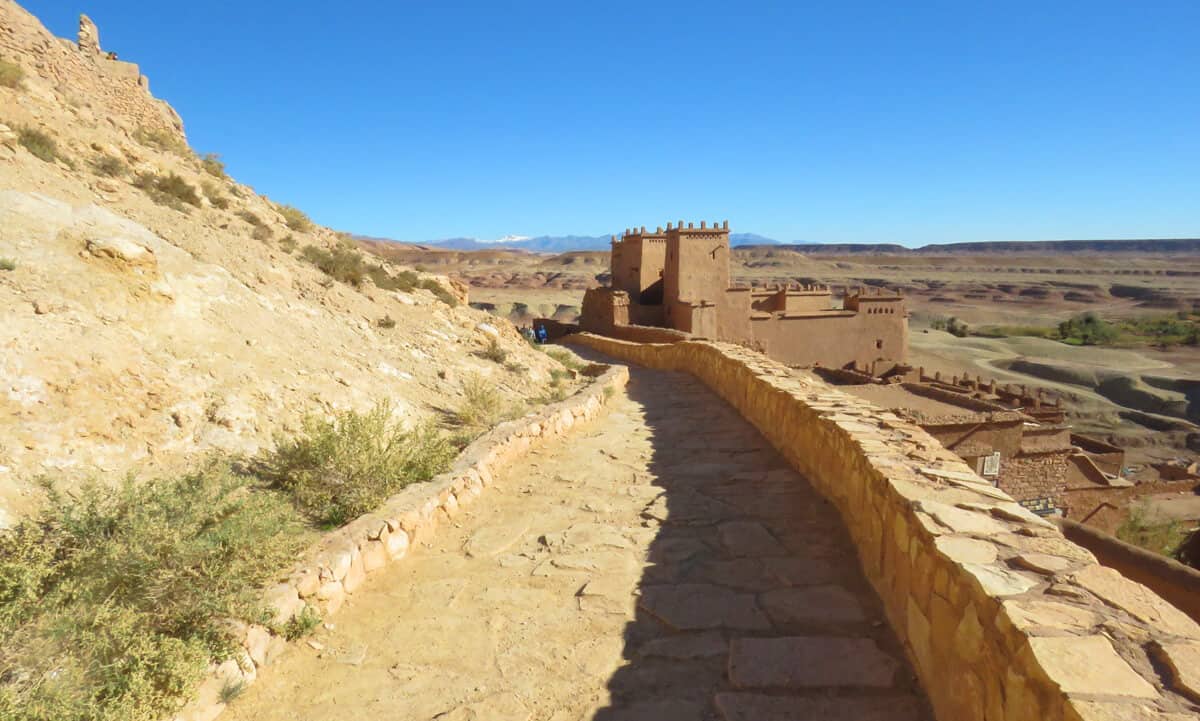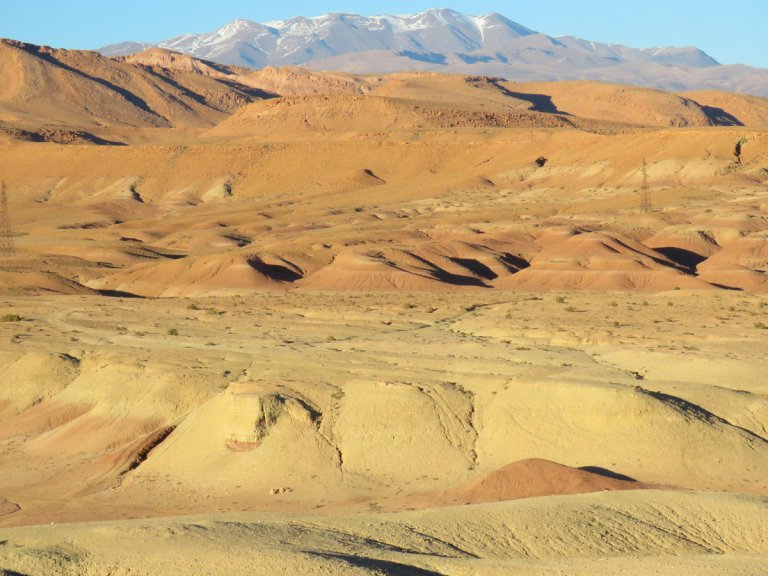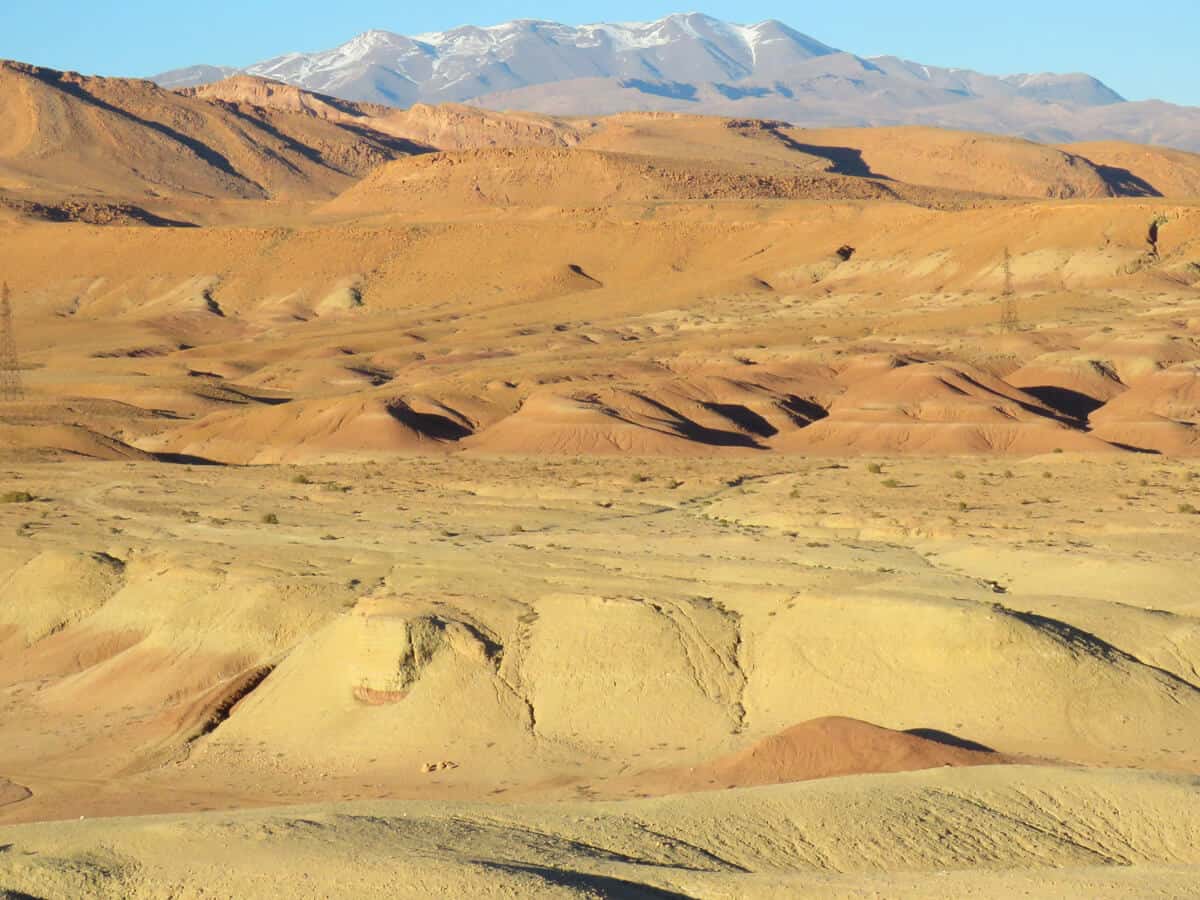 ---
---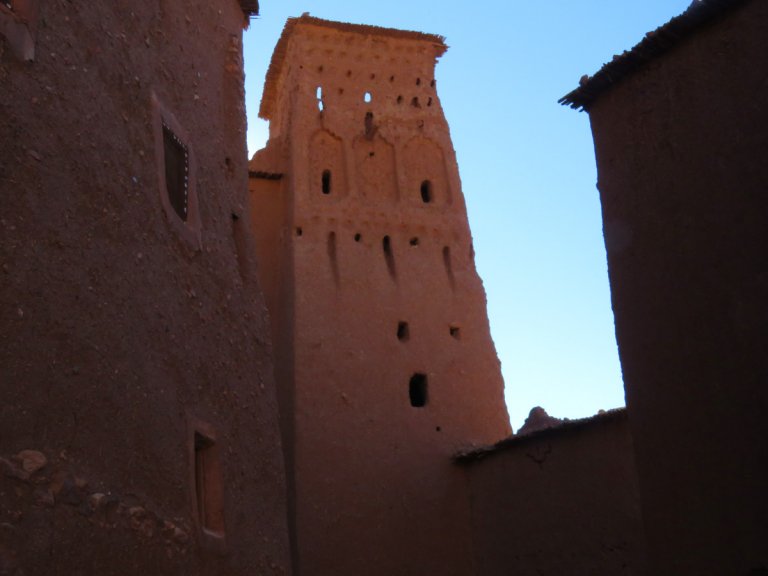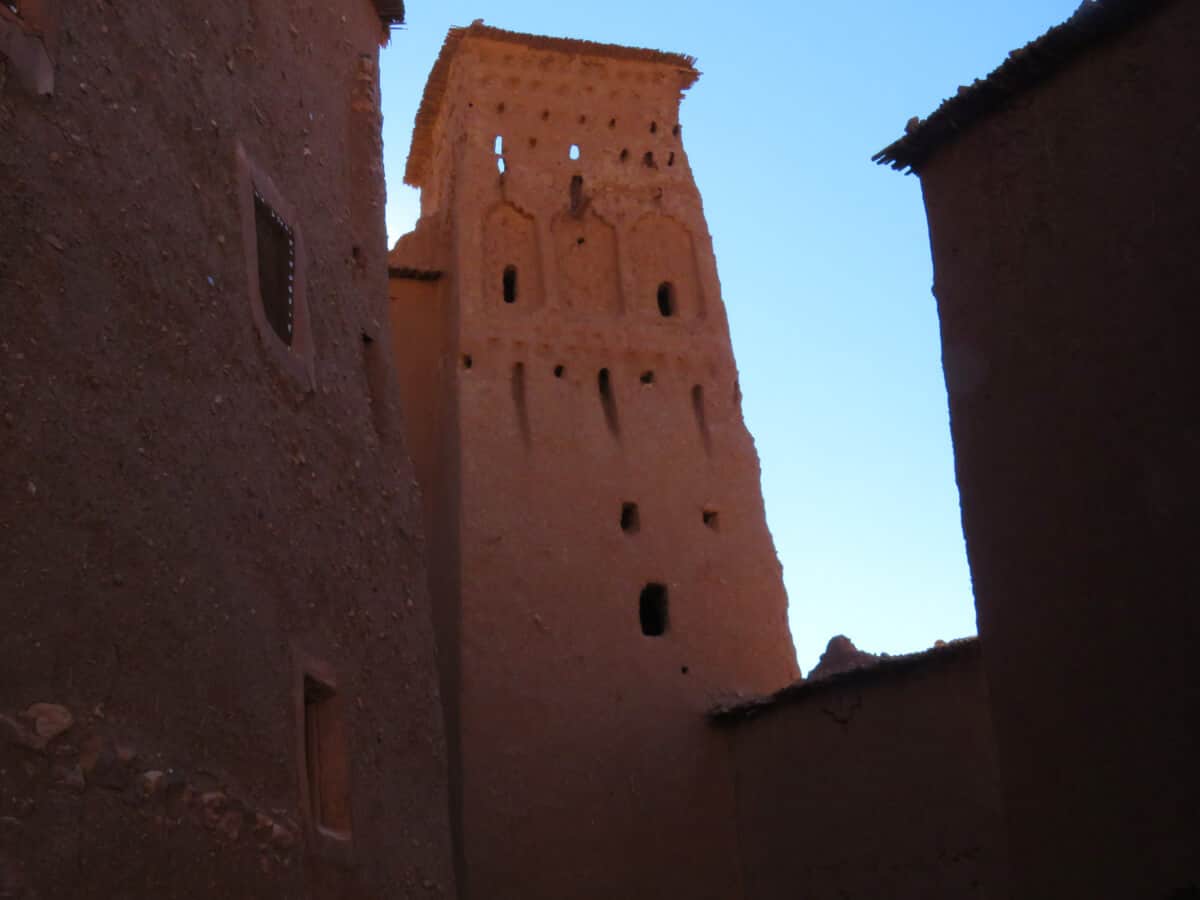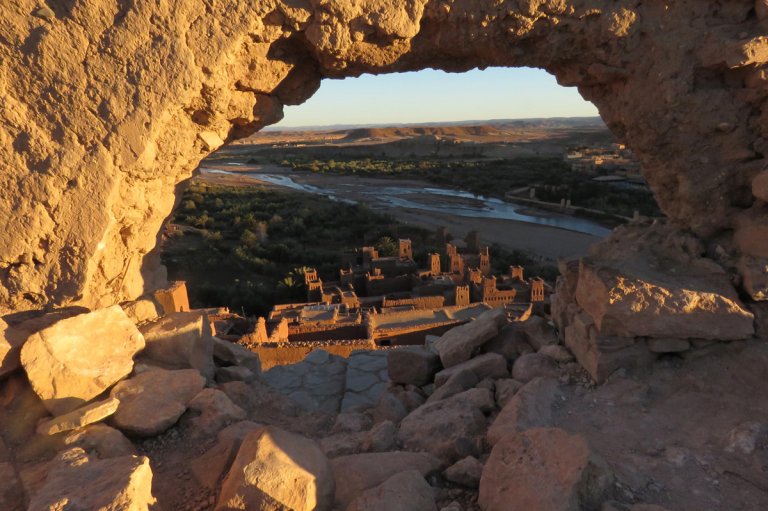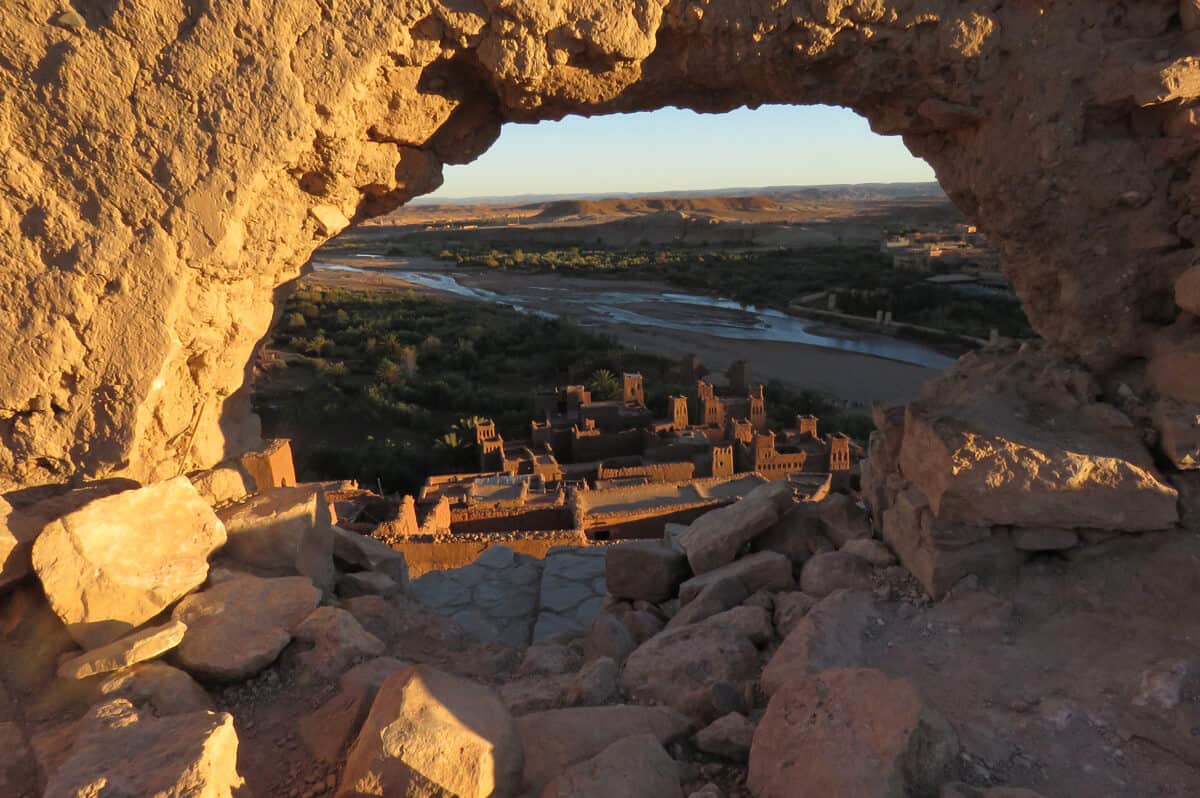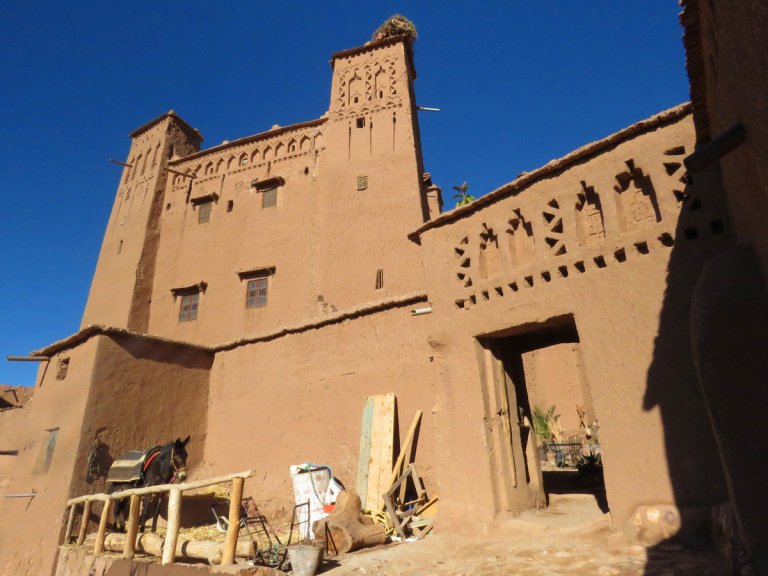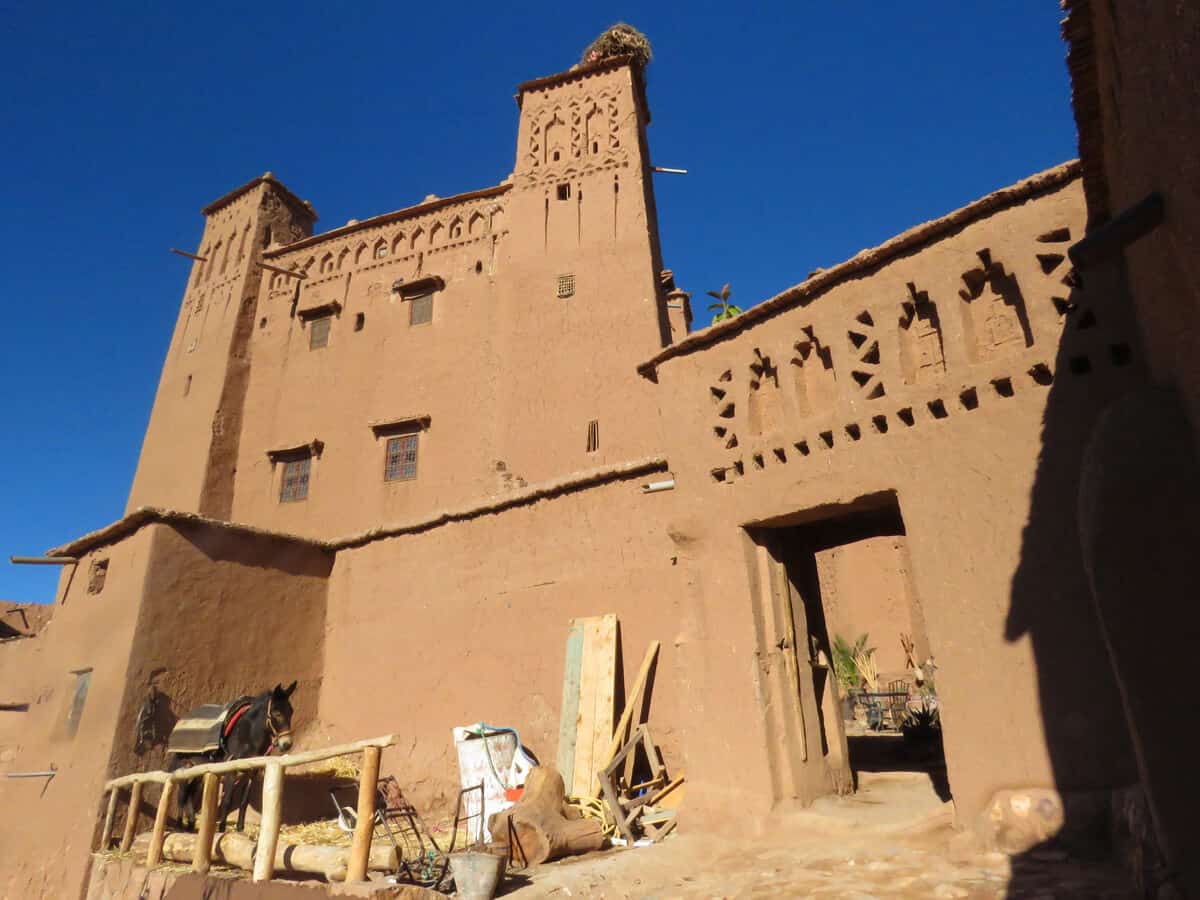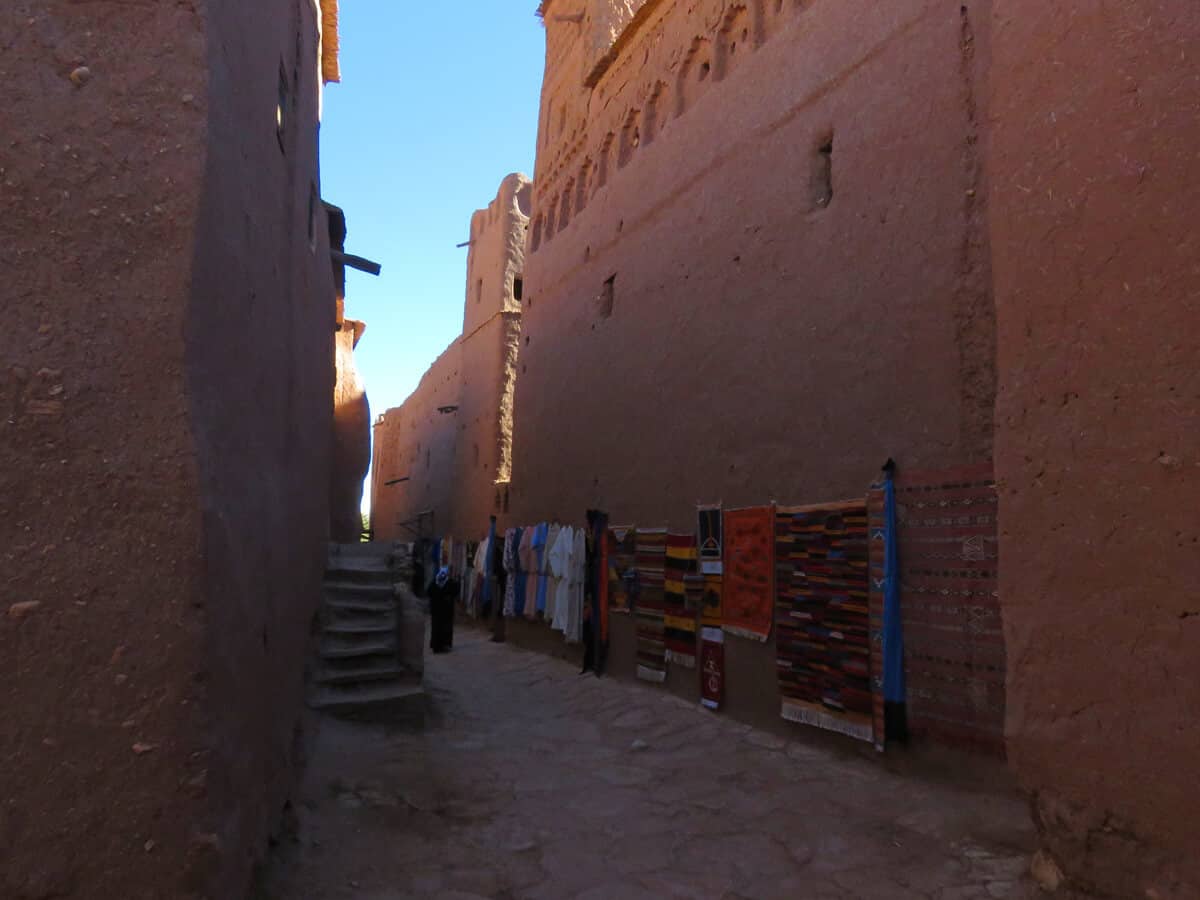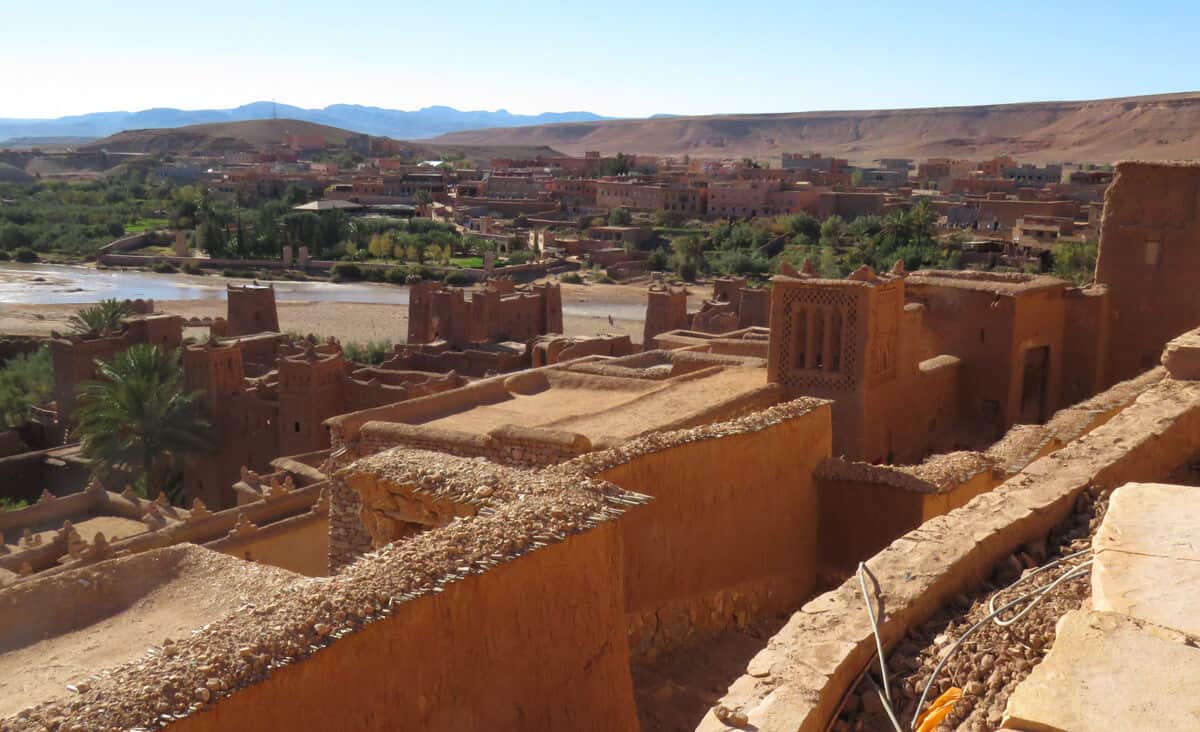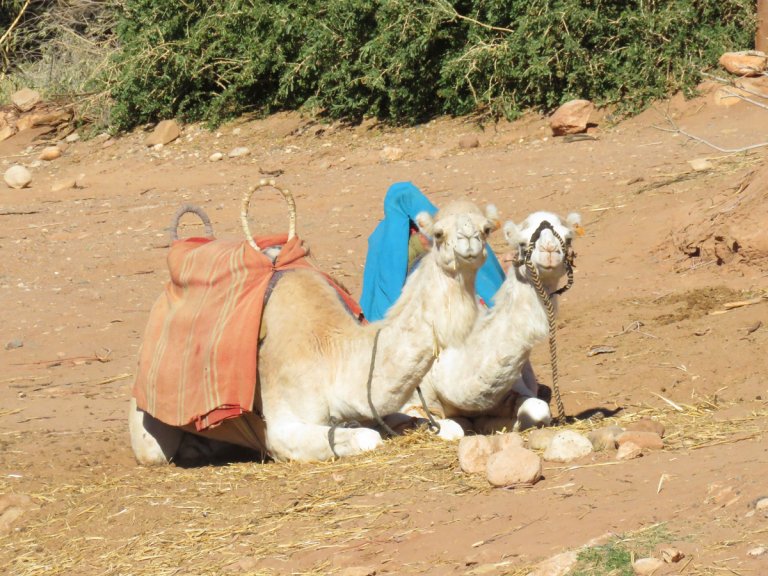 ---
---
Ouarzazate
Whereas Ait Benhaddou is a town (a very small town!), Ouarzazate (which is 30 km away) is a city. It's not a large city (60,000 odd) but it is very spread out. And while it is an attractive city there's not really much to see or do. My guide told me that tourists often just use it as a pit stop on the way to the desert. And it doesn't have the history of Ait Benhaddou. Ouarzazate really only became a town in the 1920s when the French developed it as a garrison town in their pacification of the Berber tribes.
It does have a few points of interest though. Coming into town (from Marrakech), there are a couple of film studios. The most famous is the Atlas film studio which is large with many film sets. I wandered the grounds for about half an hour by myself. There are no signs and I should have hired one of the guides. But it's honestly not my thing and I didn't want someone talking my ear off for an hour. I know Lissette would have been much more curious (here is the list of movies that have been shot by Atlas studios in Ouarzazate. Impressive list that might surprise you).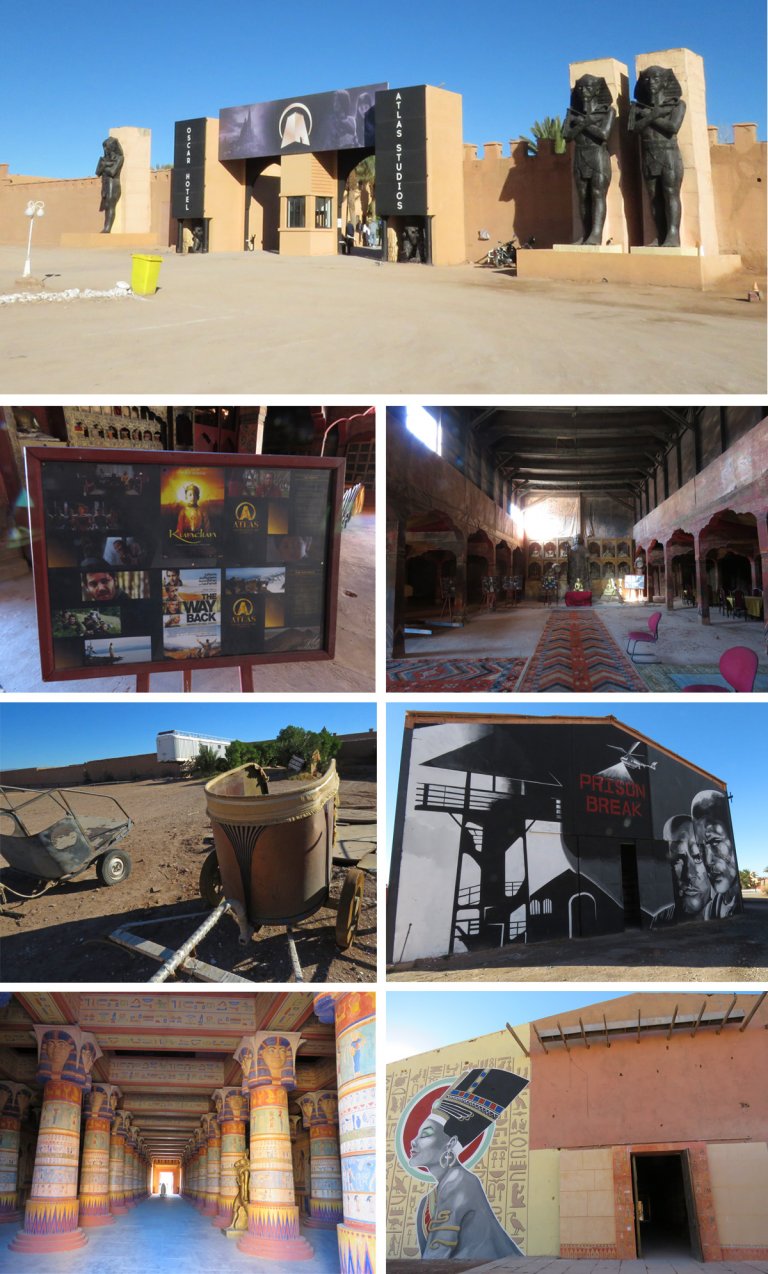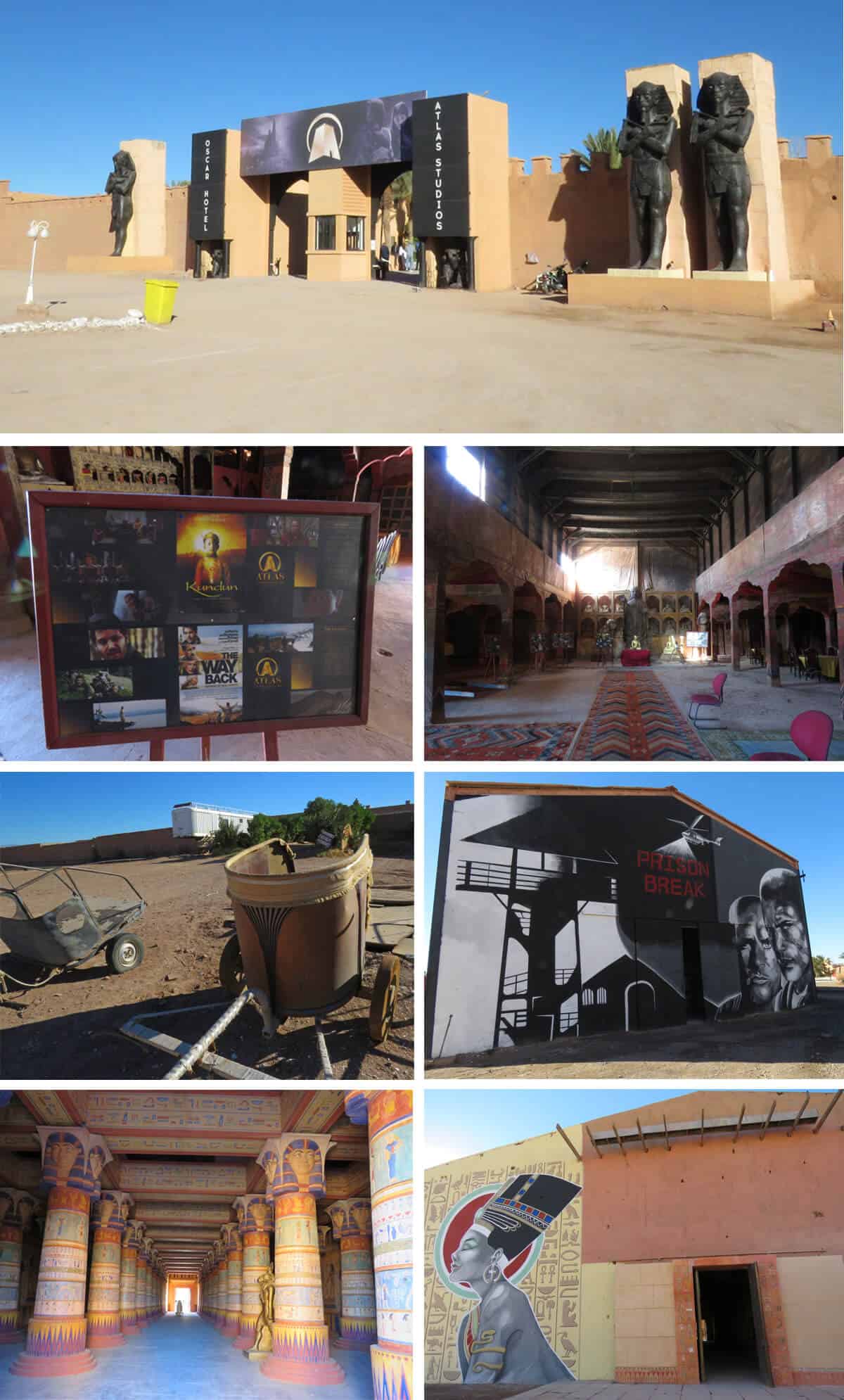 ---
---
More interesting to me was the Taourirt Kasbah on the Southern end of Ouarzazate. It belonged to the Glaoui family, the same family who owned the Kasbah Glaoui in Telouet (which I covered here). The Taourirt Kasbah is not as ornate or beautiful but it is worth seeing – partly to see the incredible maze of rooms and passages. There are 300 rooms in this Kasbah and going through it all is like walking through a labyrinth. Most of the rooms are plain – empty with white walls – but if you continue you'll find a few beautifully tiled rooms with intricately coloured ceilings.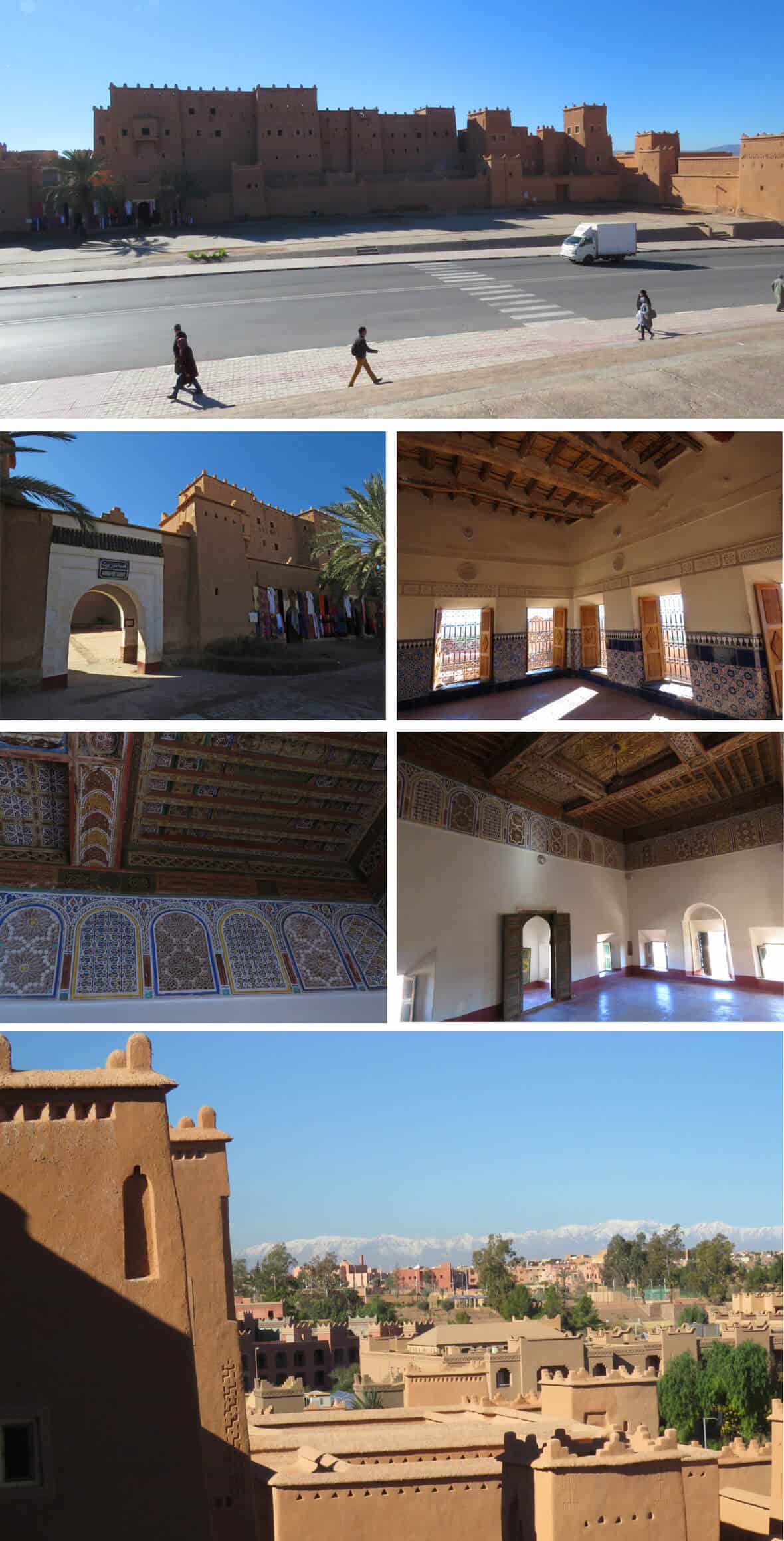 ---
---
The other place you'll probably visit in Ouarzazate is Oasis Fint. It's an oasis along a river in a valley surrounded by cliffs. It's nice. But I didn't think it was anything memorable (trip advisor reviews rave about the place so maybe I'm wrong…).

So back to the Ait Benhaddou or Ouarzazate question:
While Ouarzazate is nice there's no doubt that Ait Benhaddou is much more spectacular and historical. And being in a small town pretty much in the middle of nowhere it has a charm that Ouarzazate doesn't have.
---
---
How much Time to Spend?
I spent 4 days in Ait Benhaddou which is waayyy too long. But I'm on a 5 week trip through Morocco so I enjoyed the chilling out time.
You really just need one day to see Ait Benhaddou. It's very small and there aren't really any activities (unless you want to maybe ride a camel or an ATV). Maybe you want to visit Ouarzazate as well. If so make it 2 days max. In that time you can also fit in an excursion to Telouet for the Kasbah Glaoui and the fabulous drive along the gorge (which was a highlight for me).
Practical Information
Accommodation. I stayed in Kasbah Valentine while in Ait Benhaddou. Very, very nice and they have an excellent restaurant (rated #1 on Trip Advisor). It was nice having a heated room after freezing in a few of the other places I've been (I was here in December. People coming in summer will have to opposite problem).
How to get to Ait Ben Haddou (or Ouarzazate): I wrote about that here.
Organized Tours. Yes, you can do Ait Benhaddou in a day trip from Marrakech. This tour gets great reviews. It's not the way I would do it (that's about 10 hours of driving in 1 day) but it's a scenic drive and Ait Benhaddou is beautiful.
Ait Benhaddou is included in tour itineraries that also include visits to the desert as well as Telouet. Some of the tours below may interest you.
Ps. If you find our blog helpful, please consider using our links to book your flights, hotels, tours, and car rentals. Have a look at our Travel Resources page.