5 weeks in Morocco (and on dealing with liars, scammers and bullshit)
Greetings from Morocco!
I'm in Imlil, in the Atlas Mountains about 70 km south of Marrakesh. Right in front of me in Mount Koubal, the highest mountain in North Africa (and the 2nd highest in Africa – after Mt. Kilimanjaro). I'll be writing about the Imlil area soon. It is spectacular.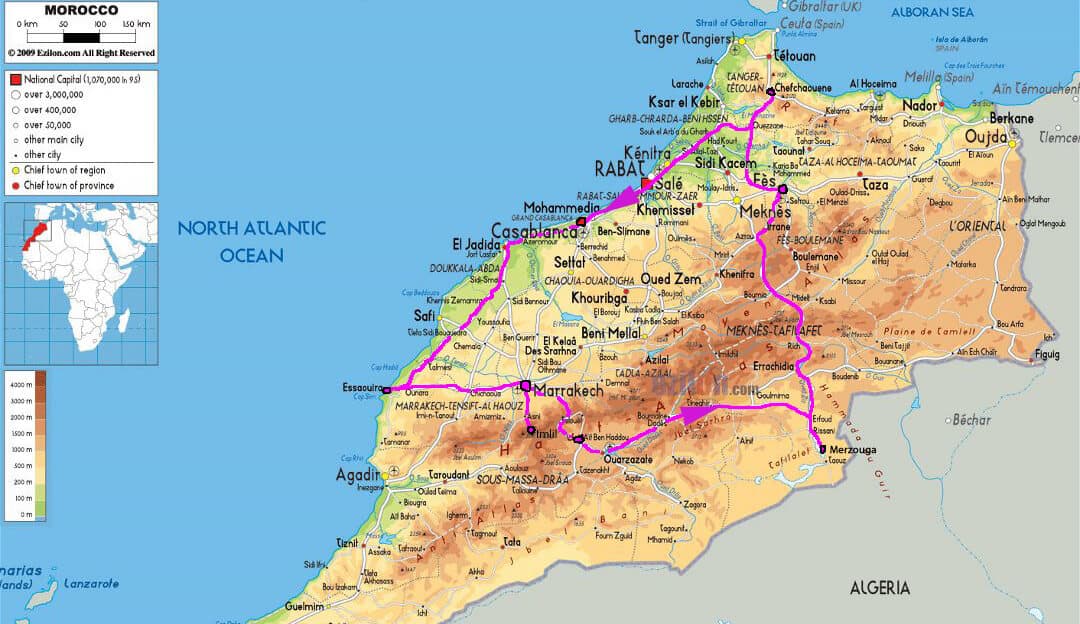 ---
---
But for now here's my 5 week Morocco itinerary. It started with 4 days in Marrakesh (which is a shock to the senses and maybe the worst place to start a Moroccan vacation). It has continued with my current stay in Aroumd (just up the road from Imlil) in the Atlas mountains. Over the remaining 4 weeks I'll be visiting the walled city of Ait Ben Haddou, then continuing with a stop in the Dades Gorge before a 4 day stay in Merzouga in the desert. There I plan to ride camels, sleep in the desert, and do some ATV. Merzouga is supposed to have the most incredible dunes. From there I'll be going to the old city of Fez, with a daytrip to the revered city of Moulay Idriss Zerhoun. Fez will be followed by Chefchaouen, the blue city that is everyone's favorite Instagram spot. There are supposed to be some nice hikes in the area so I plan on doing some hiking. From there it'll be a long way south to Casablanca…which many people don't say good things about. But I'm told the Mosque there is incredible and that Casablanca is worth a visit for that alone. From Casablanca I'll go further south to Essaouira where I'll spend a few days by the ocean. That'll be my final stop before circling back to Marrakech at the end of December. I might take a 1 trip from there to Ouzoud Falls for a night. But I haven't decided yet.
---
---
Liars, Scammer and Bullshit
Morrocco is a culture shock and I didn't like my first two days. I'll be honest – I've never seen liars, scammers and bullshitters anywhere as I've seen in Marrakech. As a foreigner you're seen as a walking ATM machine and they try to withdraw money from you whether by friendly cajoling, charm, pleading/begging, persistent harassment, or outright intimidation. You can't walk anywhere without "Hey Mister, where you from?", "where you going?" or if you stop for one second to look at your map "this way to square Mister". There's of course "Mister, today is last day of _____(insert your own bullshit), I take you". On my 2nd day I fell for the tanneries scam (fuck me, I read Heather's advice on it and still fell for it) and spent $30 on a crappy tour.
But it took that to toughen me up. 3rd day I ignored or waved them off. But it's as much about the attitude – confident, no-bullshit, no Mr. Nice Guy, no opening the door to any opportunities. You don't want to be like that but when people are obviously trying to screw with you that's what you have to do.
Case in point 1: Street vendor asking me where I was from and then telling me he had lived in Vancouver and Edmonton. Sure. The guy has two teeth in his mouth and I'm supposed to believe he lived in Vancouver which even I can't afford. Then he goes with the "today is the last day of_____" and he puts his hand on me to take me somewhere. "Sorry, I have other plans" say I. He gets angry and makes a scene "You don't believe me, I don't believe you" waving me off. "Perfect. Have a good day" I say.
Case in point 2: after my tanneries debacle where I spent the $30, the "guide" hands me off to a young guy to show me the way to the main square. Mustapha starts leading the way but I cut him off right away. I knew it would be another money grab. "Sorry, I don't need your help. I know the way". He follows, says he needs 150 dirhams (about $16 US), that he is the "guardian" of this area. "Guide is guardian of tanneries, I am guardian or this area". "No" I say, "I'm not giving you anything. Go away". He follows me, insisting he's some sort of administrator or guardian and I keep telling him to go away. His asking price is no longer 150 dirhams, it's 20 dirhams. But by this point I'm just pissed off and I'm not giving him a cent. I get to the Marrakech Museum and move to go in when he tries to block me. I step right past him. He doesn't follow me into the museum. They would probably kick him out. But when I look back he's giving me the finger. I give him a goodbye wave.
---
---
These are the worst of the confrontations I had the first few days. But as I say, Marakech was just non-stop low-level harassment. As a traveller you want to walk among locals without feeling that you have a bullseye on you back. You want to be able to talk to people, to feel relaxed…and not to have to fight for every inch. But that wasn't going to happen in Marrakesh. I wrote to Lissette about my experiences. "I would have wanted to stay in the hotel" she wrote back.
Today I was on a hiking tour with Omar. Really nice guy, easy going attitude. We got along great. We were sitting in a little mountain café looking out over the views. I then started asking him about getting from Imlil to Ait Ben Haddou, which is my next destination. If possible I wanted to avoid going through Marrakesh. He doesn't know too much about that. But a guy shows up and sits at the next table. Omar knows him, says he's a guide. Omar asks he about getting to Ait Ben Haddou (which is about a 7 hour drive away). The guy starts saying that I can get a private driver for about 4000 Dirhams. That's about $440 USD for those who don't know. It's a ludicrous amount. I look at him in disbelief and I switch to French (Omar speaks English so we had been speaking in English). It surprised the guy. I tell him I don't want a private driver, I'd like a take a shared taxi "un Grand Taxi" and that I just wanted to know if they do that route, how long it takes and how much it costs. After a bit more back and forth between Omar, the guide, and another guy, the guide said I could probably do it for about 2000 Dirhams. By the time we waved our goodbyes he was saying 1500 Dirhams…
---
---
So it's just this constant bullshit and playing you for a fool. And the thing is that everyone is great at giving you this bullshit information meant to extract money out of you, but when you actually ask for specific information on something everyone is either vague or useless.
Anyway. That's my rant. I feel better now.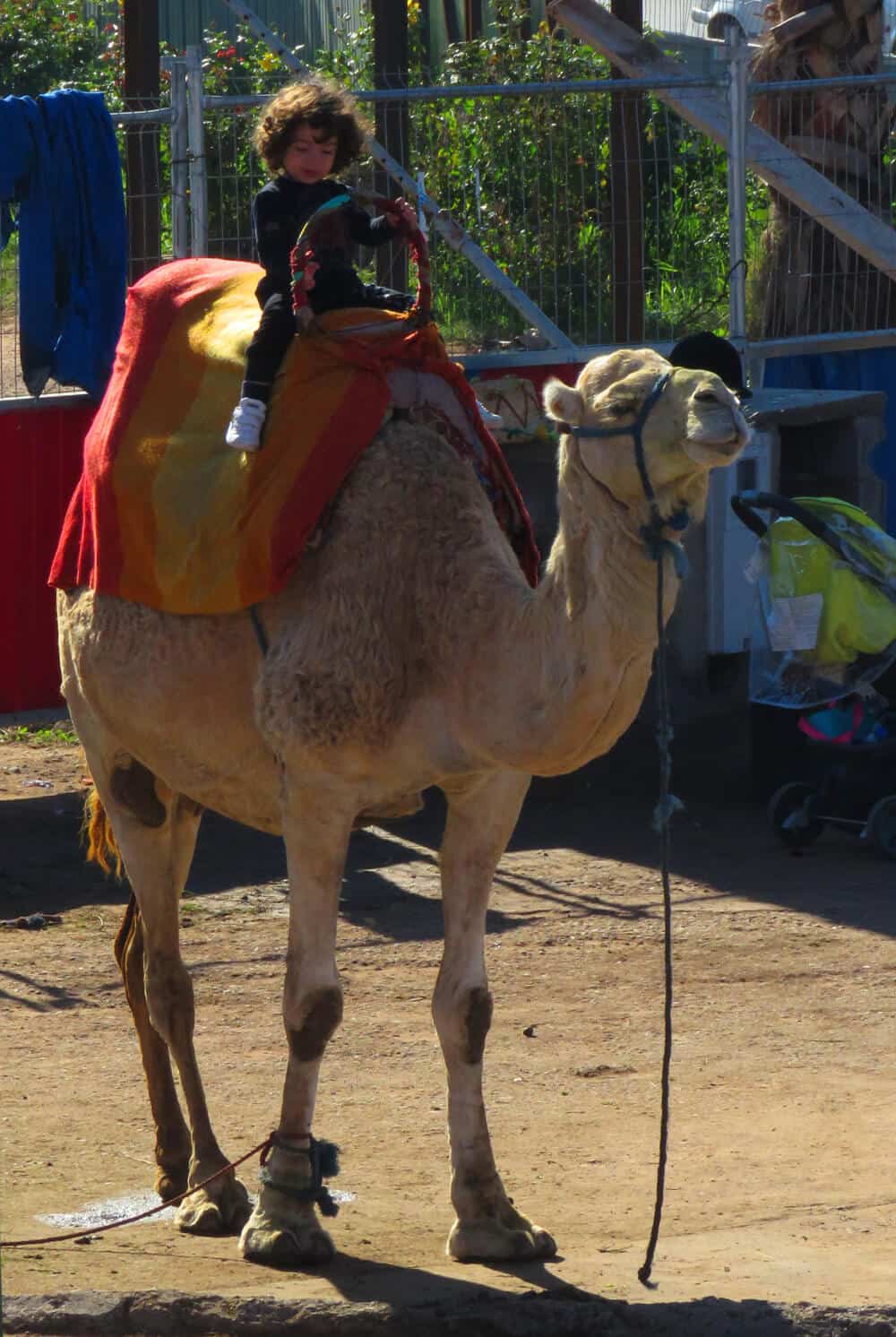 ---
---
Morocco is exotic and as you can see it is beautiful. Travelling here is still an adventure and that is the draw. And who said travel is easy? Challenges are good. It makes you stronger and a better traveller.
My day here in the Atlas Mountains blew me away. It was an exceptional experience. Tomorrow I have another hike. Over the next 4 weeks I'll be doing lots of exciting stuff I can't do anywhere else. So I'm looking forward to that. And hopefully all my future posts on Morrocco will be focused on the incredible experiences I have.
Ps. If you find our blog helpful, please consider using our links to book your flights, hotels, tours, and car rentals. Have a look at our Travel Resources page.