Baja Destination Guide
Mexico's Baja Peninsula is a geographically distinct and unique part of the country. This narrow strip of land is largely surrounded on two sides by different oceans. Between the oceans is a remote desert interior. Throughout the peninsula, you will find charming towns, beautiful beaches, giant cactus and a ton of recreational opportunities.
This guide covers the essentials you need to know: How to get to Baja, where to go in Baja, and what to do in Baja.
Getting to Baja
Getting to your destination is half the battle. Many visitors choose to road trip across the peninsula. Driving has the advantage for adventure seekers who want to explore the remote coastlines and interior.
Flying is convenient however and you can reach some great destinations by air. You can Rent a car when you land and hit the open road.
Driving to Baja
Driving across the US – Mexico Border is fairly simple. You can cross at San Ysidro, Otay Mesa, Tecate, Mexicali or Los Algodones. Mexicali is a favorite option for passenger vehicles and RVs because of the direct access to Highway 5 and the Sea of Cortez. San Ysidro is ideal for access to Highway 1 and the Pacific Coast.
Things You Need at the Border:
Passport
Vehicle Registration
Mexican Car Insurance
FMM Visa if obtained in advance
The entire peninsula falls within the free zone. Driver's will not need a temporary vehicle import permit so long as they stay inside Baja. You will need an FMM Visa however. This is easily obtained at each border crossing or you can complete the process online.
Mexico has their own insurance system and your US, Canadian or foreign policy will not cross the border with you. Carrying liability insurance at a minimum is the law in Mexico (Baja included). Cross Border Coverage has policies specifically created for foreign vehicles driving in Baja and the Mexico Mainland.
Beyond those simple items, you will not need anything additional unless you have pets. Proof of vaccinations and rabies shots are good to carry. They are rarely needed but it's not difficult to keep a copy in your glove compartment.
Flying to Baja
San Jose del Cabo is the most popular airport destination and for good reason. It has great flights with direct options from the USA. It also places you on the southern end of the peninsula with easy access to both the Sea of Cortez and Pacific Ocean.
You can also find convenient flights to La Paz and Loreto. Both are excellent destinations with a ton of recreation and welcoming local culture. The other option is a flight to Tijuana for access to the northern peninsula. Many folks also choose flights to San Diego and they rent a car in the US for quick trips across the border.
---
---

Must Visit Destinations in Baja
Baja is a massive area with tons of beautiful towns and places to enjoy. The ones we cover below are incredible destinations that you don't want to miss. Open a map and you will quickly find that these are only the beginning. If you have a car (the ideal way to explore Baja) you can visit some of the more remote coastline areas and inland mountains.
Valle de Guadalupe
Just across the border is a stunning valley with huge vineyards. Beautiful wineries welcome visitors who typically drive across the border at Tecate. It's an easy drive that delivers you directly to some fantastic locations in a charming and rural area. Book your lodging ahead and spend a few days wine tasting and stopping at roadside eateries for delicious food. If you have a larger trip for the peninsula in mind, the Valle de Guadalupe is an excellent starting point. After exploring the valley, you can connect to Ensenada or take the scenic Highway 3 from the Pacific Coast to Highway 5 and the Sea of Cortez.
Loreto Bay
The town of Loreto is a wonderful place to enjoy great food and direct beach access. It's also surrounded by a national park with remote islands and a large protected marine area. If you enjoy nature and island hopping, Loreto is perfect. The mountainous backdrop also has excellent hiking and as a bonus, it's a pretty short drive to the Pacific side of the peninsula.
---
---
La Ventana
The southern region on the Sea of Cortez is a special place and La Ventana is the perfect basecamp. Kiteboarding and wind sports are popular during the winter months. You will also find great beaches, kayaking and fishing in the area. The town is hopping with locals and visitors. Easy access to groceries and a ton of restaurant options make this a perfect place to stay. La Ventana is popular during the winter months when the wind blows hard every afternoon. It quiets down during summer and although hotter, you can often find great beaches without many visitors.
Todos Santos
While the calm waters of the Sea of Cortez have a Caribbean feel, the Pacific Ocean is quite the opposite. Todos Santos has big wave breaks and cool evening breezes coming off the cold waters. It's a short drive to the airport in San Jose del Cabo, making it very attractive for folks flying to the area. The town itself is an amazing culture center and the adjacent beaches have world class surfers and fishing.
---
---
Cabo del Este (East Cape)
As you venture south on the Sea of Cortez, eventually you will reach Los Barriles and what is called the East Cape. It's a paradise with endless beaches and rich marine environments. Like La Ventana, this area is popular for wind sports, snorkeling, paddling and fishing. Los Barriles is a great place to stay for a while as you explore the coastline. Visiting Cabo Pulmo National Park is a fantastic trip just south of Los Barriles. The snorkeling is incredible and the protected area is filled with life.
Cabo San Lucas
Many of the areas mentioned have resort options and more humble local hotels and rentals. Cabo San Lucas is the major resort center however. There are numerous charters running fishing and water based sightseeing trips from town. If you're ready for a nice resort visit where you kick back poolside and relax, there are numerous options in town.
---
---
Must-Do Activities
Now that you have a nice list of places to visit, it's time to plan activities. There is something for everyone with fast paced adventure sports and slower paced tours. Many of the activities are centered around water but there is plenty of action inland as well.
Whale Watching
Winter is the prime whale watching season. Gray whales arrive in January and spend several months around calving grounds. There are some great places to take tours and get up close with these gentle giants. Guerrero Negro has several tour operators as does Laguna San Ignacio.
The Loreto area also has massive blue whales. While you can't pull up immediately adjacent to them, it's hard not to get excited when you see the sheer size of these whales. Additionally, you might have encounters with humpback whales. On rare occasions, Orca Whales arrive and hunt manta rays in the Sea of Cortez.
Snorkeling
The Sea of Cortez has excellent snorkeling. The latter mentioned Cabo Pulmo National Park is amazing but it's also far from the only option. North of Los Barriles, El Pescadero has clear water and structure that attracts large numbers of reef fish. You will find snorkeling up and down the Sea of Cortez, with unique opportunities to snorkel around whale sharks from La Paz based trips.
Fishing
Both the Pacific and Sea of Cortez have exceptional fishing throughout the entire year. Giant roosterfish, yellowtail, jack crevalle, marlin, dorado and many more species are caught in both oceans. Every season has different fish available and there are opportunities everywhere. You can fish from the beach, bring a kayak to paddle or book a fishing charter to really access the best spots.
Sail the Sea of Cortez
You can charter day trips to islands and other areas in Pangas. If you want to step things up a notch, try your hand at sailing in the Sea of Cortez. Anchor in remote bays and spend your days cruising through turquoise waters. You'll need experience and access to a sailboat so this activity is a big commitment.
Go Off-Roading
While the water is always attractive, it's fun to hit the dirt tracks on a motorcycle or four wheeler. You can rent four wheelers in Los Barriles and a number of other towns. The Baja 1000 is also a major event on the northern end of the peninsula. Book your campsites and lodging well ahead as San Felipe fills up for the fun races.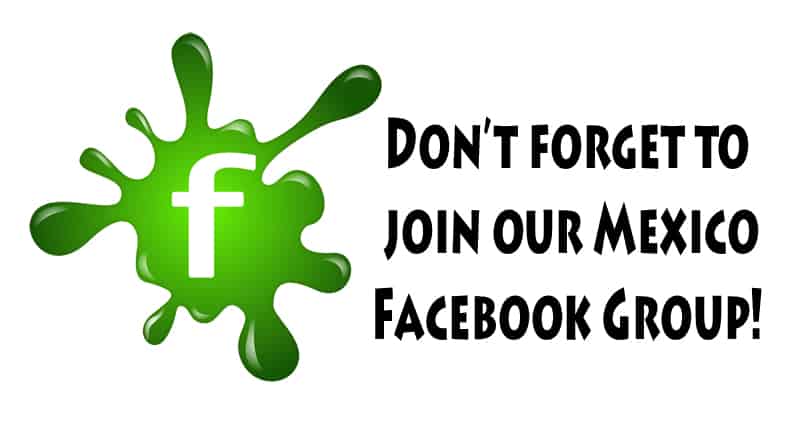 ---
---
Related: The Best Pueblos Magicos in Mexico?