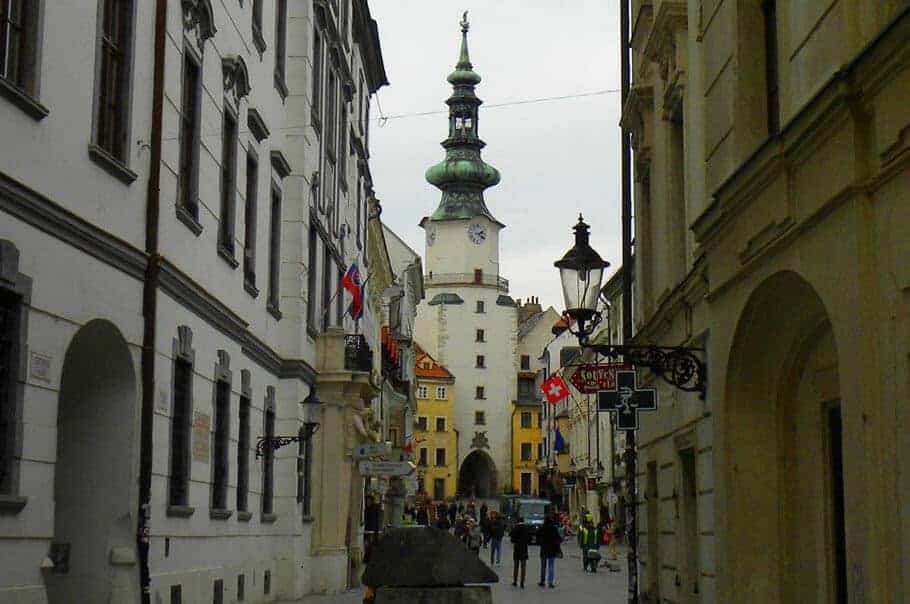 Is Bratislava worth a day trip from Vienna?
I'm always seeing the above question on internet forums. I had searched the question myself, wondering if it was really worth doing the 1-hr trip from Vienna to Bratislava.
You'll see all kinds of answers, from "It's ok and worth it if you have nothing better to do" to gushing reviews (mostly from other bloggers. Bloggers like to gush). You'd think from reading some reviews that it's the most beautiful city in Europe.
We decided to go see Bratislava for ourselves.
---
---
If there's a first reason to visit Bratislava (from Vienna) it is to see startling contrasts. Vienna is grand and pristine (but maybe a bit soulless?). The train station is ultra-modern, the train that you enter to get to Bratislava sleek and shiny. The Austrian countryside is tidy, organized and futuristic: you'll see solar panel farms and lots of gigantic wind turbines. When you cross the Slovakian border everything changes. You'll suddenly see ramshackled wooden sheds, communist-era train stations in dire need of paint, and old train carriages lying off to the the side, rusted and covered in graffiti.
The train station in Bratislava feels like your typical Eastern European train station. Soviet style construction, stark and a bit gloomy. No-frills. The people wandering around the station fit right in with the decor. You see none of the wealth displayed so confidently in Vienna. Within an hour you've entered a different world.
A ten minute bus ride brings you to the doorstep of the historic center. Even on a dreary, dour day you can seem the charm of Old Town Bratislava.
A few photos: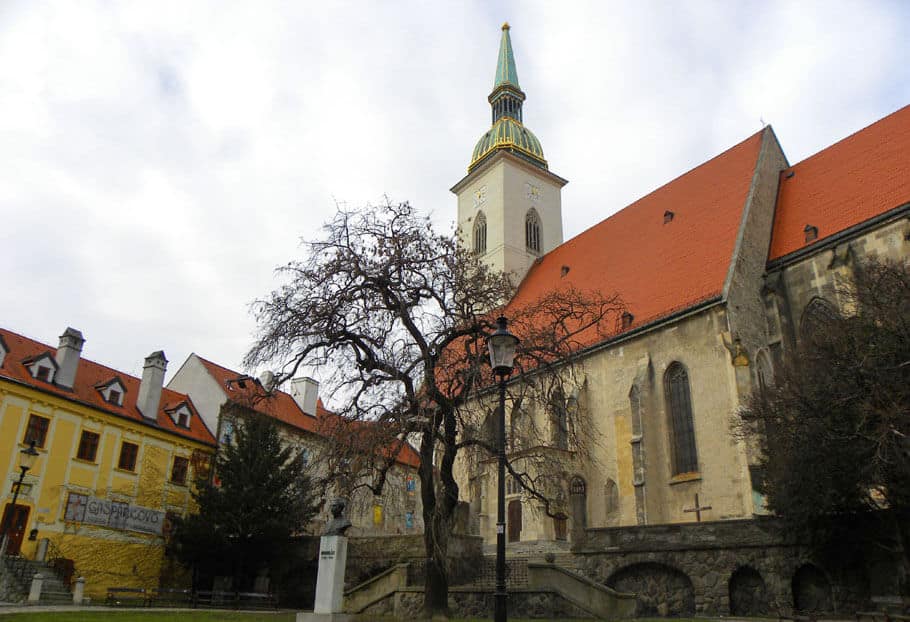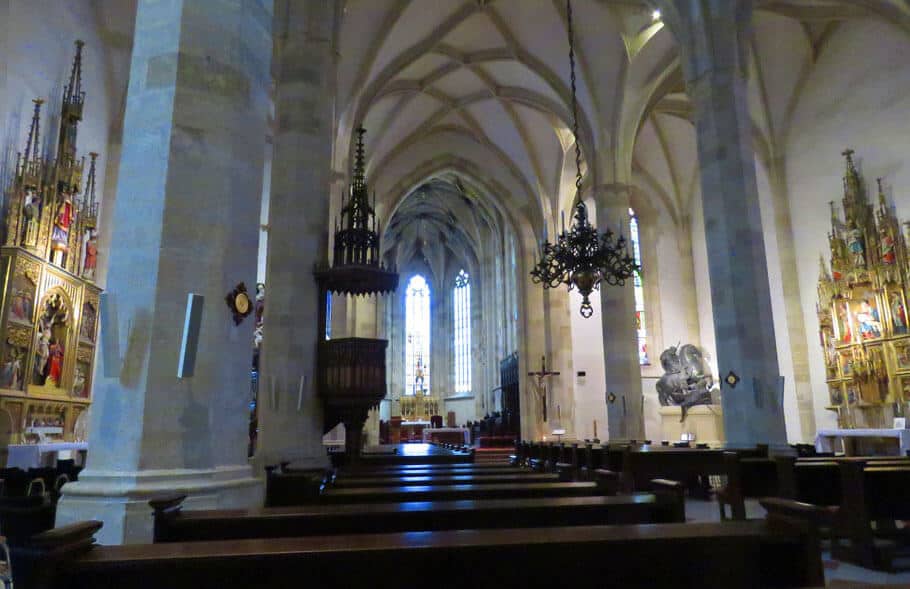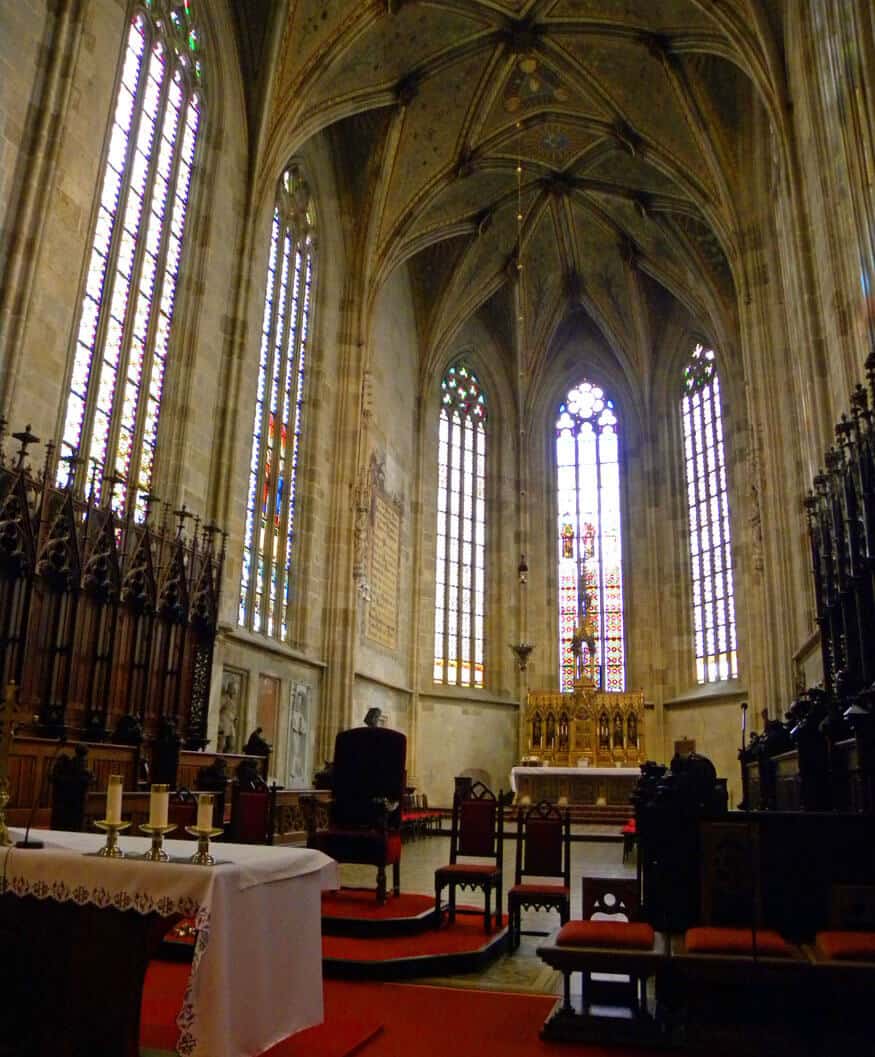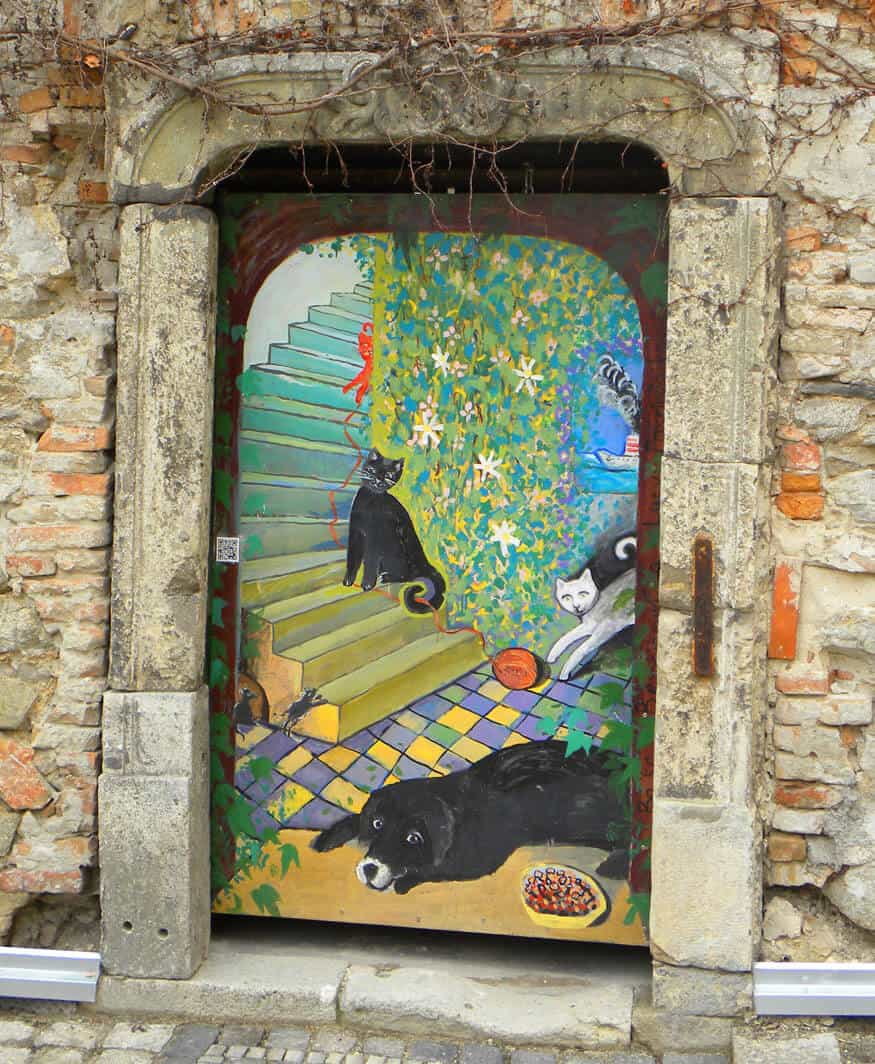 ---
---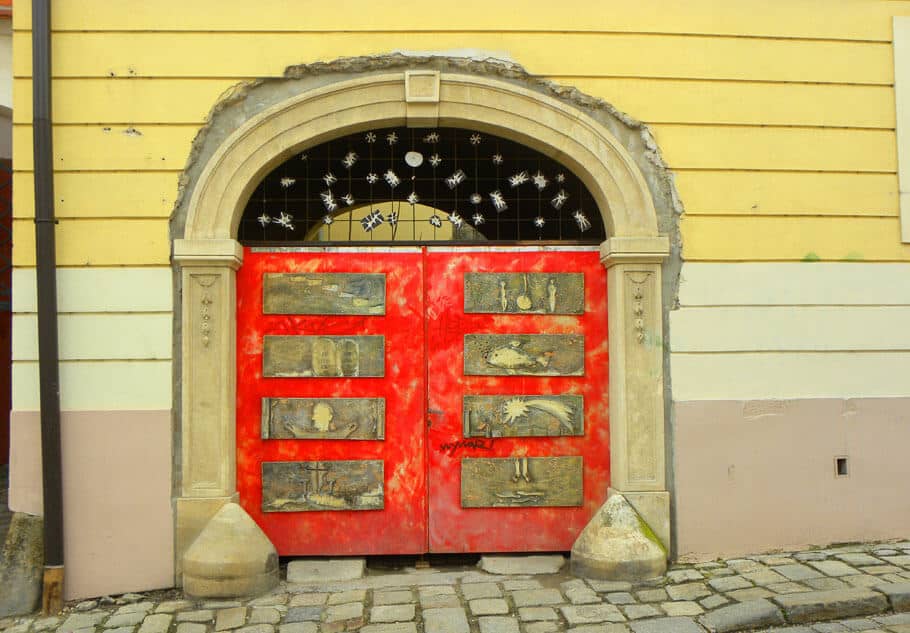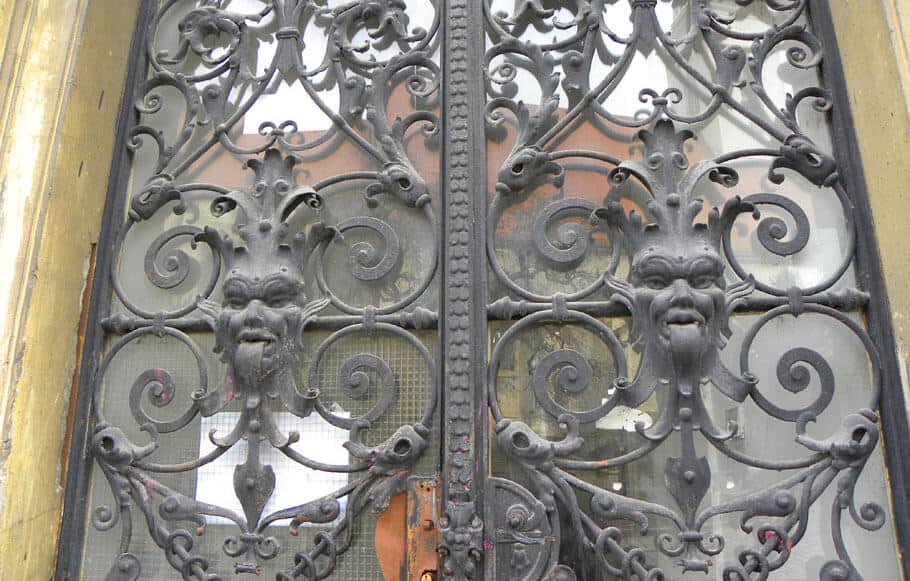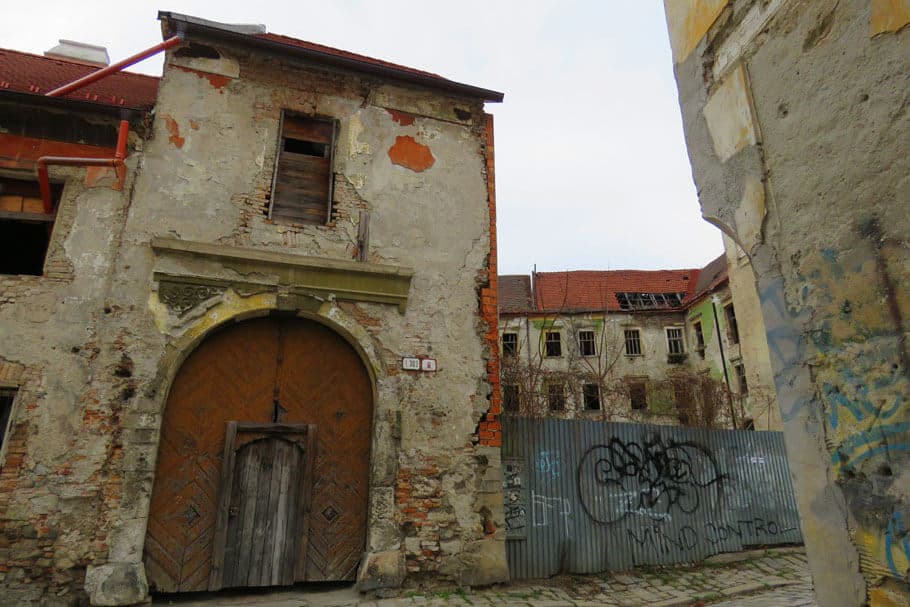 ---
---
Bratislava won't win any beauty contests. But it has unpolished charm. You can see it in the photos above. Buildings might be weathered but for the most part you see that people have tried to beautify their space with color. The old streets and sidewalks are uneven, grass growing through cracks in the paving stones. The most important thing that Bratislava has is character which, in hindsight was maybe what was lacking for us in Vienna where everything was, well, too perfect.
.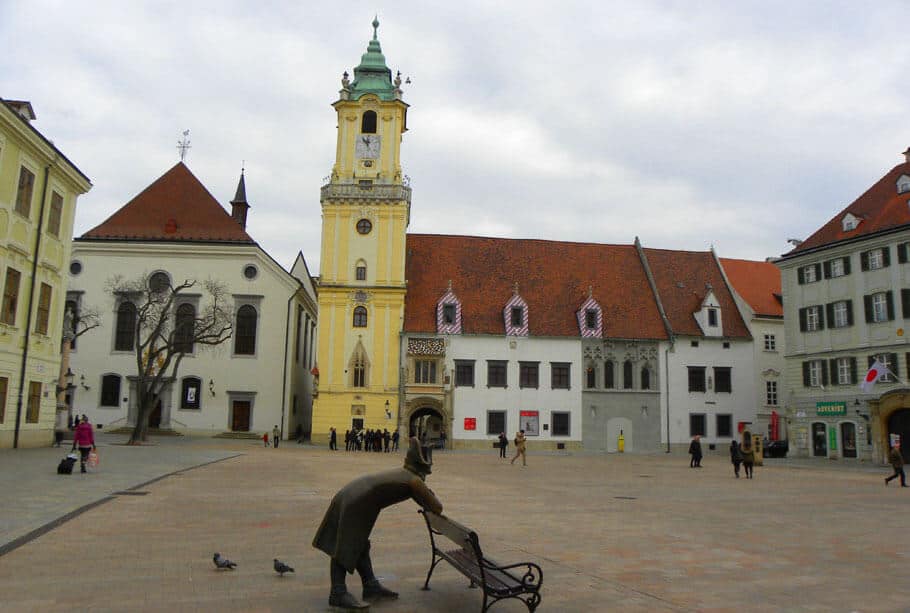 ---
---
Note the statues which are recent and injected to give the old town a bit of life. This post explores more of the quirky statues in town.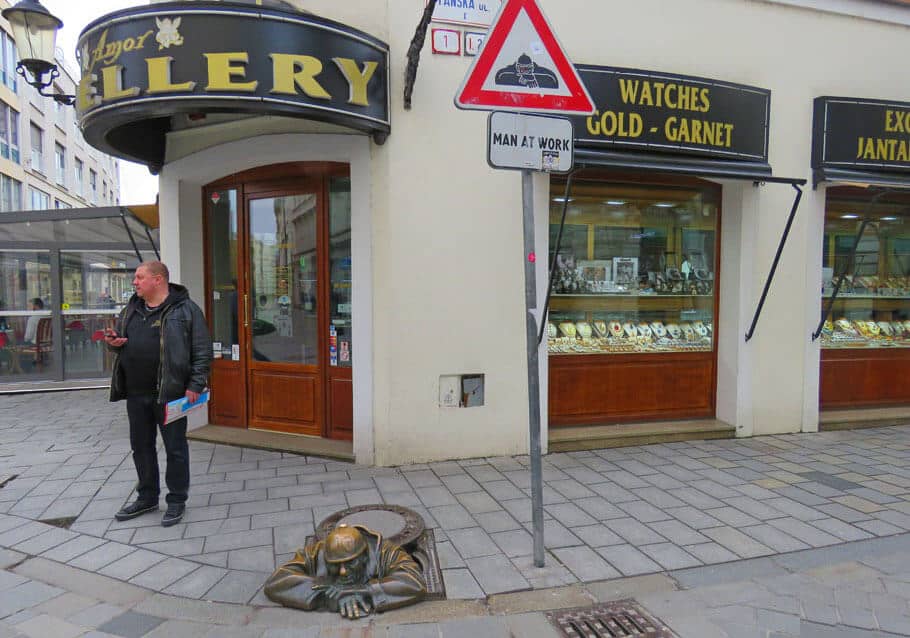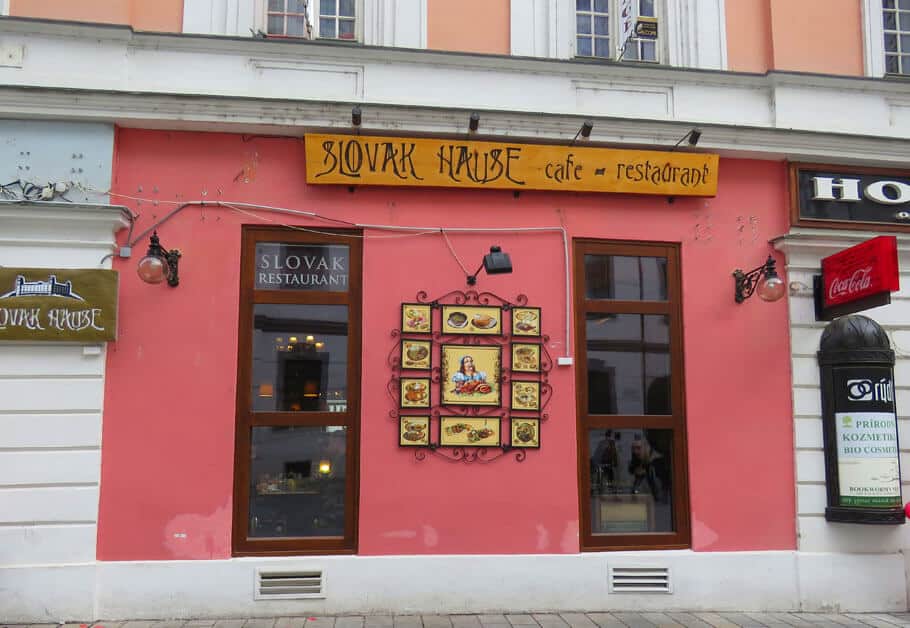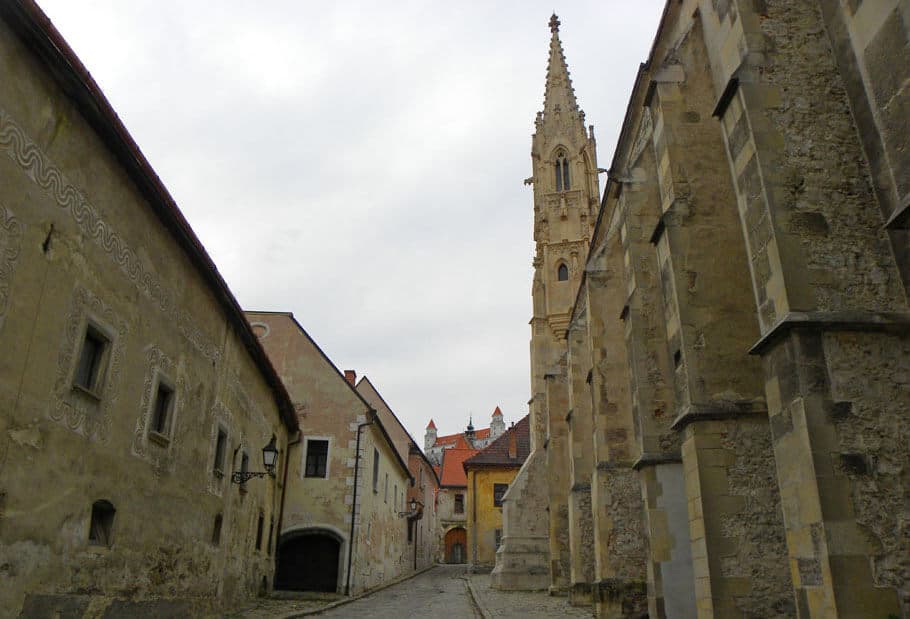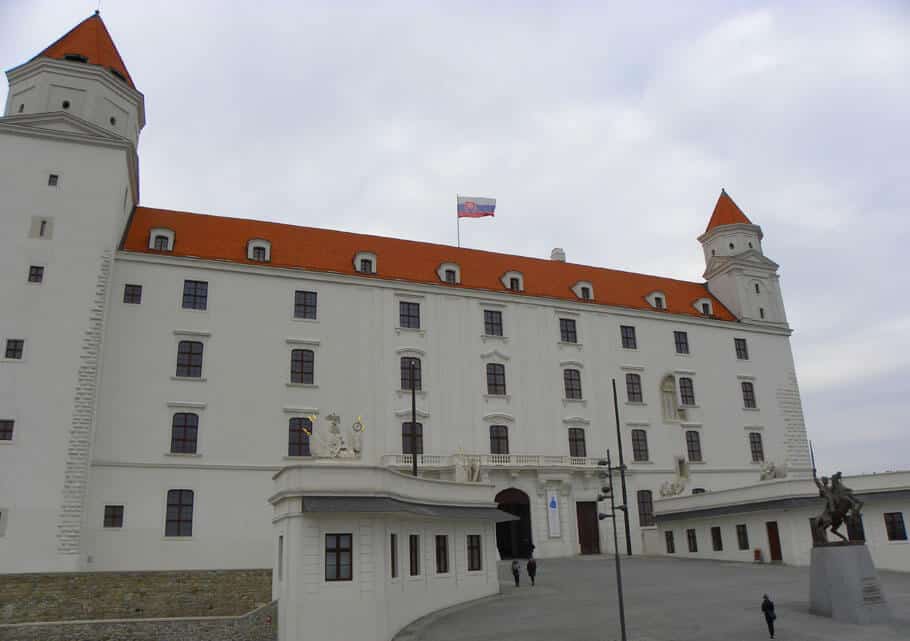 ---
---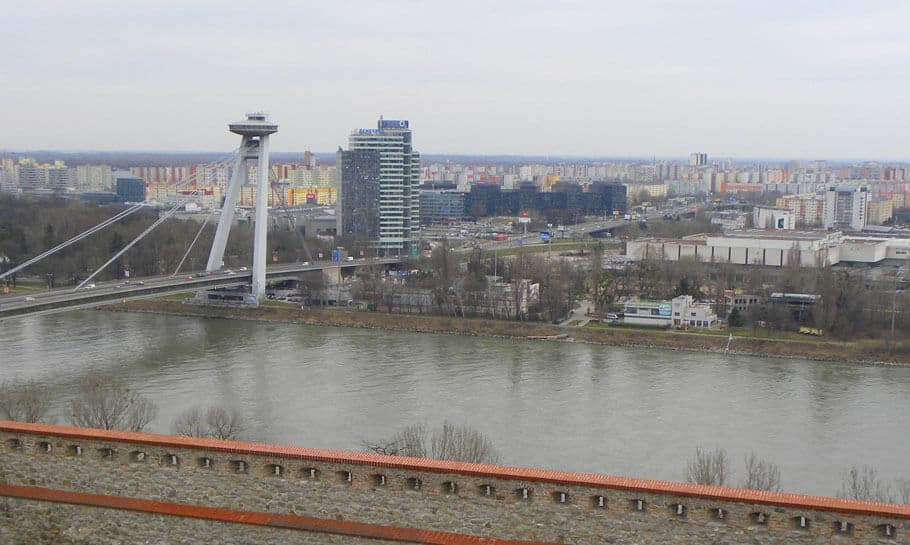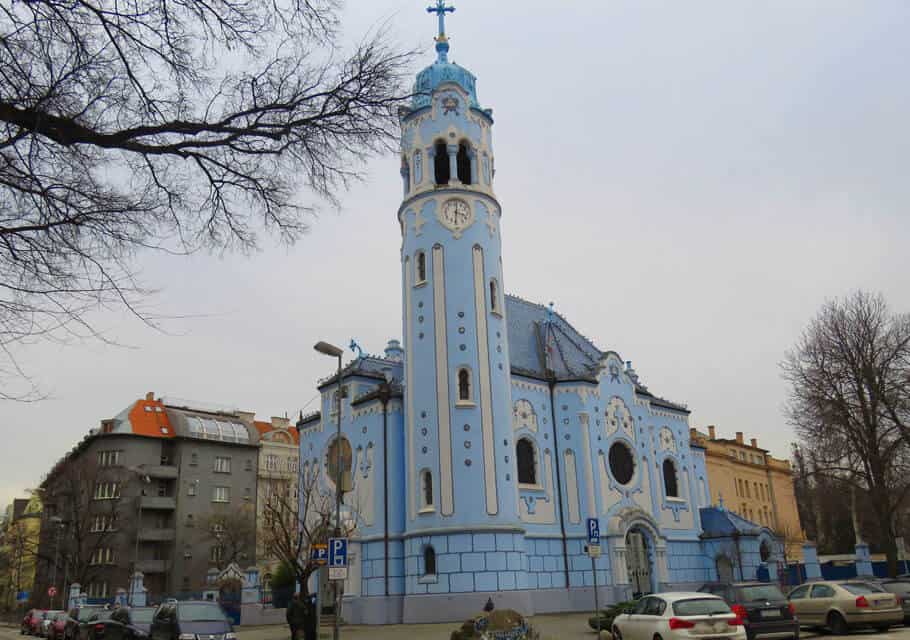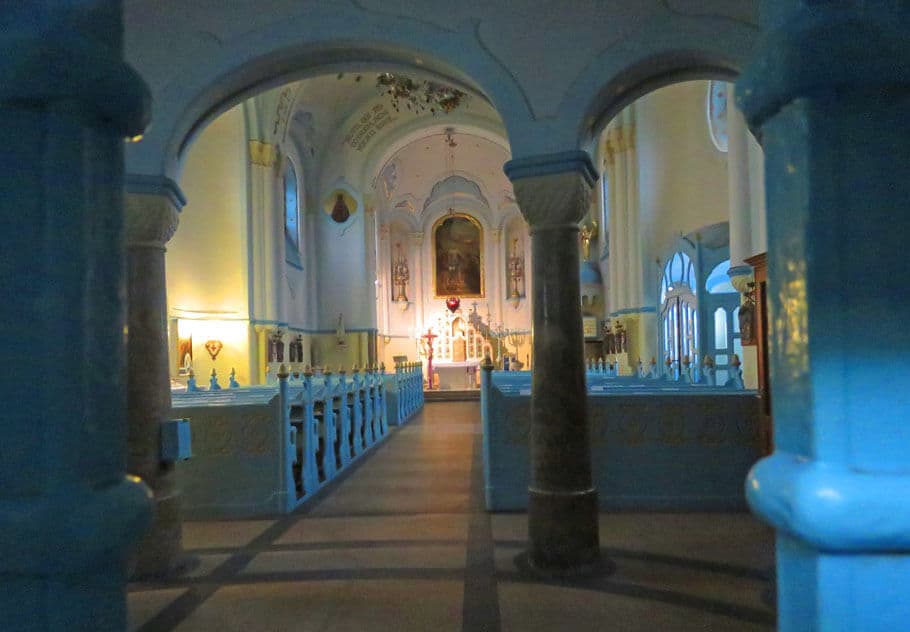 .
---
---
We spent an afternoon walking around the old town and getting a feel for Bratislava. It was unpretentious and the people we met were friendly.
.

So, is Bratislava worth a day trip from Vienna?
If you've spent more than 2 days in Vienna, then I think Brastislava is worth a visit, just because of the contrast and different vibe. I wouldn't put Bratislava my Top-10 itinerary of European cities as a must-see place – but we enjoyed the character of the city and the coziness of the very small historic center. If I had to sum Bratislava up in a few words: Nice, unspectacular, relaxing, with charm. Some blogger friends have mentioned that the city is especially lively in the summer when bars and cafes put their tables and chairs outside. They also say that Bratislava is a good slow travel base, an affordable and unpretentious reprieve from some of the more touristy cities in the region.
---
---
Practical Information
– There are trains every hour between Vienna's Hauptbahnhof and Bratislava's Hlavná Stanica. See the DB website for schedule. A return ticket bought at Vienna's Hauptbahnhof will include the cost of public transport in Bratislava for the first day of the validity period.
– To get into the city center from Bratislava's train station: take Bus line 93 (exit 2nd stop "Hodzovo nam." next to the presidential palace or 3rd stop "Zochova" and go through the underpass by foot into the center) or Bus line X13 (exit 3rd stop "Namestie SNP" right by the pedestrian zone).
– Take a Walking Tour. This 2 hour tour comes highly recommended OR – this 1.5 hour bus tour is both inexpensive and lots of fun.
– The Tourist Information office will give you a good map of the city center. They are located close to the main square at Šafárikovo námestie 3. You'll see signs for it around the old town.
– Accommodation. If staying overnight, the Hotel Devín was highly recommended by one of our readers (a 4-star at East European prices).
– Flights . Bratislava has a modern international airport (airport code: BTS) with flight connections throughout Europe.

Ps. If you find our blog helpful, please consider using our links to book your flights, hotels, tours, and car rentals. Have a look at our Travel Resources page.