Coronavirus Diaries: the "we found a home in Spain" edition
October 18,2020
We're back in Spain just as the Covid is back to being at the top of the news cycle all over the world. Some people don't believe it, they think the virus is still a hoax. But whatever you think, it's affecting everyone and increasingly so in many places where new lockdown measures are being put in place to curb the contagion. This week France instituted a 9 pm – 6 am curfew in Paris and other cities. Bars and Restaurants in Prague have been shut down. London and Berlin are facing new measures with even stricter rules seemingly in the works. Portugal has just re-instated a "State of Calamity", just 2 weeks after we flew through Lisbon. Cases all over the continent have soared and just about every country has imposed new restrictions over the last few days. Even cases in North America are getting worse and I just read that Montreal (where we spent the summer) is warning that its hospitals might be overrun by Covid cases within a month.
Here in Spain everyone wears a mask outdoors. I've heard reports of people hiking in the hills getting fined for not wearing a mask (I read that on an expat facebook pages and I frankly don't believe it…just can't imagine police patrolling the mountains searching out non-mask-wearing hikers). My point is that wearing a mask outdoors in Spain is mandatory – yet you can sit in a bar, café or restaurant eating, drinking or whiling away the day and it's perfectly ok to take off your mask while doing so*. It makes no sense. But again, that's a sensitive point for a lot of people working in the hospitality industry.
* Barcelona just decided, effective October 16th, to close all bars and restaurants for the next two weeks. It might be a sign of things to come for other Spanish cities. Unlike in Spring/early summer though, there's a lot of resistance in Spain just as there is everywhere else. People are fed up.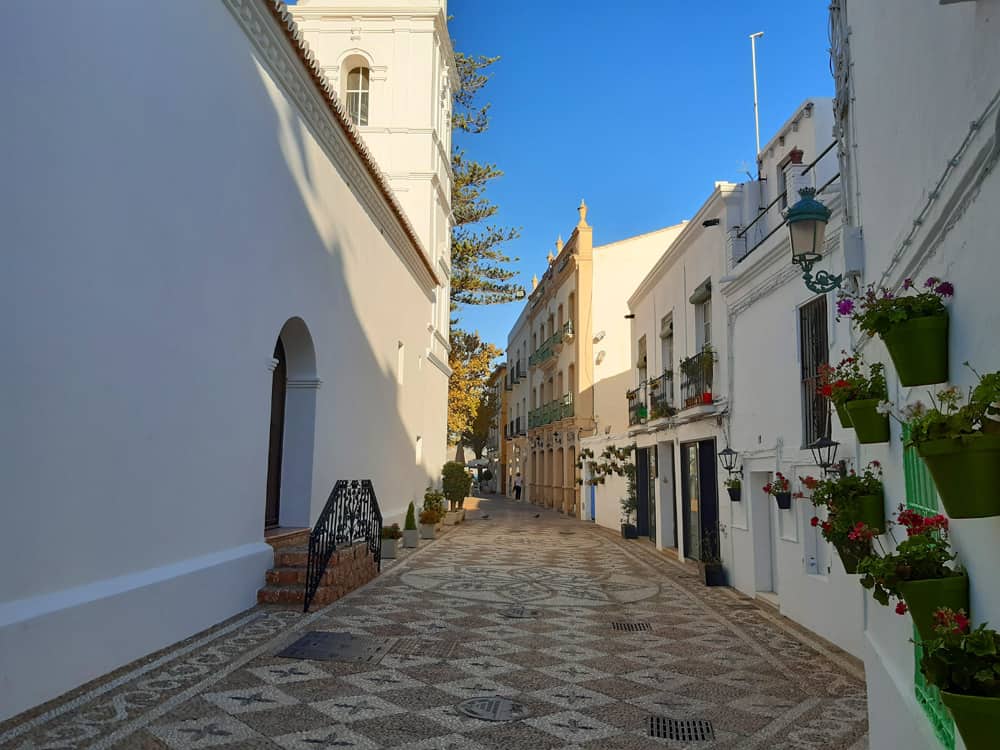 We've just signed a 1 year lease
I'm not going to disclose just where yet (although I know some people will recognize the location in these photos). I'll do that when we move in in a couple of weeks.
We started looking at various apartments when we arrived back in Spain. The first few were depressing. And finding an unfurnished apartment is a challenge.
Then last Friday we found it. A beautiful 2 storey townhouse with 3 bedrooms, 1 ½ bathrooms, and plenty of outdoor living space. In a quiet complex with a pool, located 2 blocks from the beach. The apartment is furnished but it has a storage locker in the backyard. I've already arranged for our furniture to be brought over from Zagreb (a link there in case you don't know why our stuff would be in Zagreb). Whatever we don't want will go in the storage locker. Cost for the apartment: 800 Euros per month. Electricity and water are supposed to come out to about 75 Euros/mo. All in, it should come out to about $1,400 CAD/mo (that's $1,025 US).
We don't know if it will be our forever home. But with Covid we just wanted to have our own place for the next couple of years. I just don't see things getting back to normal anytime soon. And besides our new home being in a pretty seaside town, there's lots to see in the immediate vicinity and tons of hiking. I'm planning to do lots of that.
I'll be writing a lot about our new home in the next little while. But with 2 weeks before we move in I'd just rather not say anything just yet.
Thankful for the last 6 years of full-time travel
We had to make a lot of tough decisions when deciding to leave Montreal in 2014 for a life of full-time travel. But now, 6 years later and with Covid being a reality, we're thankful we did it. We have so many memories of the people we've met and the places we've visited over that time.
It's easy in life to say "we'll do it one day". But that day might never come and things and places change. I despise wishy washy slogans and feel good quotes and the people who throw them around but what's currently happening really enforces that you have to live in the moment. Not that we're perfect: we had many days during our travels where we woke up unmotivated or where we didn't go to that lookout for that perfect sunset because we were feeling lazy. But for 6 years we've seen and experienced a lot. We see other bloggers/travellers who've recently set out for a similar lifestyle who've had all their dreams explode in their face. If you're a full-time traveller there are very few travel options right now…and with a whole new set of restrictions being imposed almost daily it'll make travel even harder.
All to say that we are both lucky and thankful. We still hope to do a lot of travelling both in Spain and beyond – but if something were ever to happen at least we lived a life we both aspired to. No regrets.
Spanish Odd and Ends
Getting a TIE in Spain. I recently wrote about getting a Spanish non-lucrative Visa. We're currently going through the 2nd half of the process in Spain, trying to get an appointment for our TIE (a foreigner's identity card, known as a Tarjeta de Identidad de Extranjero). With Covid, getting an appointment on the government website has been next to impossible. But we communicated with our lawyer here and they've arranged for a gestor to get an appointment for us (according to google: "A gestor, or gestoría, is a private professional agent who specialises in dealing with Spanish administrative bureaucracy on behalf of a client"). I'll write more about that and getting a TIE when we've accomplished it. It's something I get a lot of questions about.
Spanish Driver's License. I eventually have to think about getting a Spanish Driver's License. In theory, I'm allowed to use my Canadian driver's license for 6 months while in Spain. Past that, I have to get a Spanish license if I want to drive. Many countries have agreements with Spain and you can have your license transferred. More here. Canada (and the US) don't however so if you want to get a license you have to go through the whole process from scratch.
Spanish films. My Spanish is ok. Lissette's is at about 95% (Spanish was her first language). But we both have a hard time with "Spanish Spanish". Now back in Spain, we're trying to get used to the local Spanish which is quite a lot harder than Latin-American Spanish. One of the things we're doing is scheduling "Spanish movie nights". I found this post: 31 Best Spanish Movies on Netflix (why Netflix? I like listening to it but also reading subtitles). Of those movies we watched El Ciudadano Ilustre (The Distinguished Citizen) which is excellent (even if not wanting to practice your Spanish I recommend it) as well as the Baztan Trilogy (a trilogy of 3 thrillers filmed in the Basque which we're now curious about after having seen the series). If you have any Spanish films that you can recommend (on Netflix) I'd appreciate any suggestions.
It's been a busy time and I'll write a lot more about Spain – and getting settled here – in the near future.
Thanks for Reading!