Feel Good Quotes
Originally posted June 2015
Uck. I hate feel good quotes. Hate is a pretty strong word. I was reminded of how intense my feelings are towards them when we stayed in an Airbnb apartment in Zagreb literally jam-packed with saccharine sweet slogans and sayings. A few photos from the apartment.
.
There are many reasons why I don't like these quotes. Firstly, don't tell me what to do. I just arrived in your city where I waited an hour for you at the train station. I then got scammed by a taxi driver when I decided to make my way there on my own. I don't need your cheery welcome mat or your little welcome heart. It's fake. Why don't you serve me a beer or make me a sandwich, that would be real to me. I would have appreciated a beer and a sandwich. Secondly: you don't know me from a bar of soap, what do you care where my mind wanders or who I kiss good night? Mind your own business. Thirdly: you were the most unfriendly, unhelpful Airbnb host that we've had over the last year of travels. Acknowledging my wife when we said hello or helping us up the stairs with all our luggage would have been appreciated. Even calling us a taxi on the day we left seemed too much for you.
Cheery sayings on your walls don't mean anything except suggest that you might be a hypocrite.
.
---
---
A few days later we were in Montreal where we went to our favorite book store. Indigo is the biggest bookstore chain here in Canada (Spanky says they'd be like the equivalent of what Barnes & Noble would be in the States). To our surprise a lot has changed over the past year. For one thing Indigo sells a lot less books than they used to. They now sell 'stuff'; pillows, baskets, and Hello Kitty crap. They have a brand new, huge section selling what is described as "Paper"; calendars, journals, memo pads and all other kinds of paper stuff. And guess what's all over the covers of that paper stuff? Feel good slogans.
A few photos with thoughts that come to mind.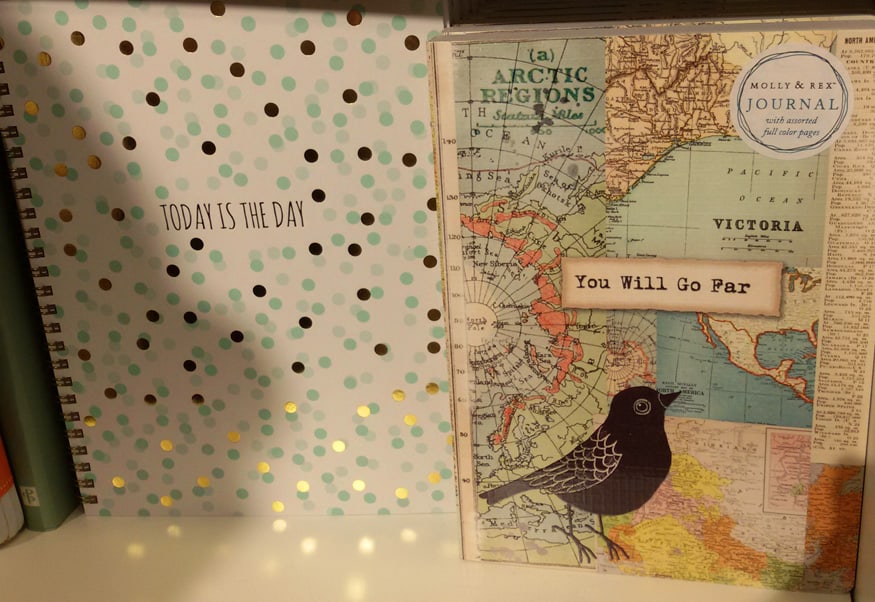 .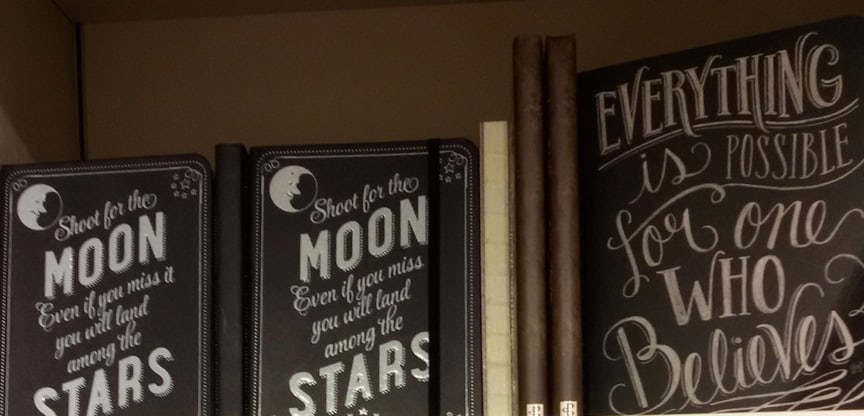 .

.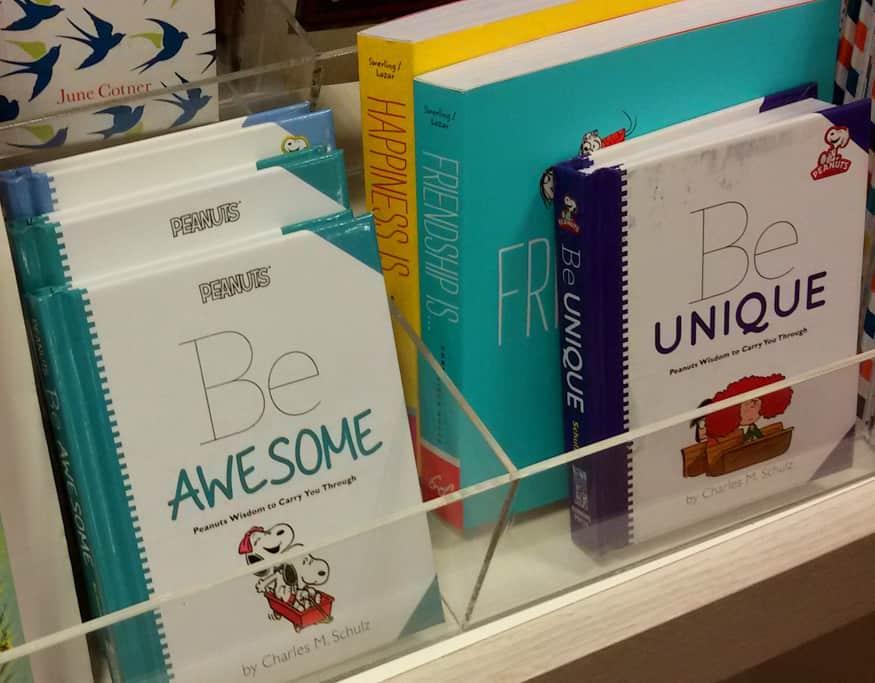 .
---
---
Wishy washy, insipid, feel good slogans filled with empty words and implied judgement; "Why can't you be happy? There must be something wrong with you. Why can't you treat every day like it's your birthday, then you could enjoy it properly. There's something seriously wrong with you".
When did we become a society of such self-indulgent platitudes? Everyone has to feel good or made to feel special. Even if it's fake. And why work towards something if it doesn't reap immediate rewards? If it's not easy and doesn't make you happy, why bother? My feeling when I read these quotes is that it trivializes everything. Life is not easy for most people. You see it not just when you travel, you see it at home too. Not everything in life can be summed up on the cover of a greeting card. I think it's this trivialization of everything that really bothers me about these slogans.
You probably think I'm a Grinch reading the above. I'm actually a sentimental person. I get misty eyed when my son calls me to wish me a happy Father's Day or when Lissette hand-makes me a card. But empty, feel good slogans and quotes? They don't spark any sentiment and they certainly don't inspire me. I think they're emblematic of a society that puts fake sentiment and platitudes in front of real thought or feeling.
What do you think? Maybe I just don't get it…
Ps. Enjoy our blog? If so please consider using our links to book your flights, hotels, tours, and car rentals. Have a look at our Travel Resources page