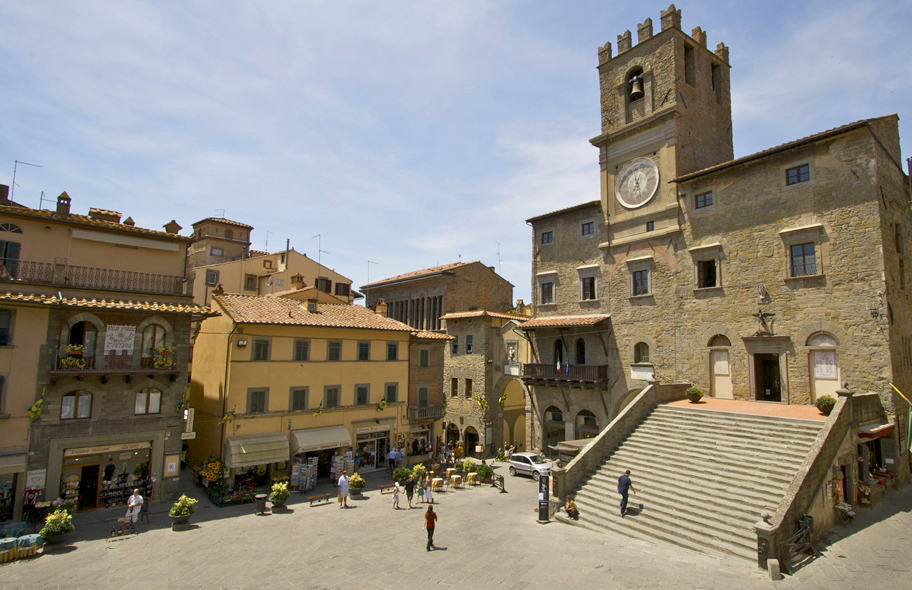 "Under the Tuscan Sun" in Cortona.
Cortona is our favorite Italian town. It's a small, quiet town (we like that) situated on a commanding hill. There are great views in every direction. People may recognize the name of the town from the book 'Under a Tuscan Sun' (which was made into a movie) by Frances Mayes.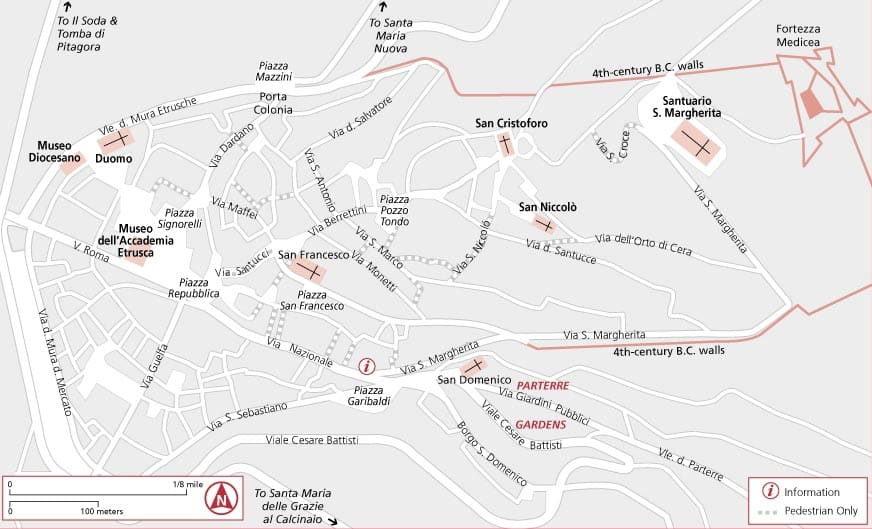 ---
---
The main street, Via Nazionale, is the only flat street in town and where you see most of the tourists strolling about. At the end of the street is the most famous piazza in Cortona, the Piazza della Repubblica (photo at the top of this post). A short walk to the other end of Via Nazionale brings you to the lookout at Piazza Garibaldi. From there you can overlook the plains below and, further away, Lake Trasimene (photo below). It was there in 217 BC that Hannibal and the Carthaginians defeated the Romans in the Battle of Lake Trasimene in which close to 20,000 men died.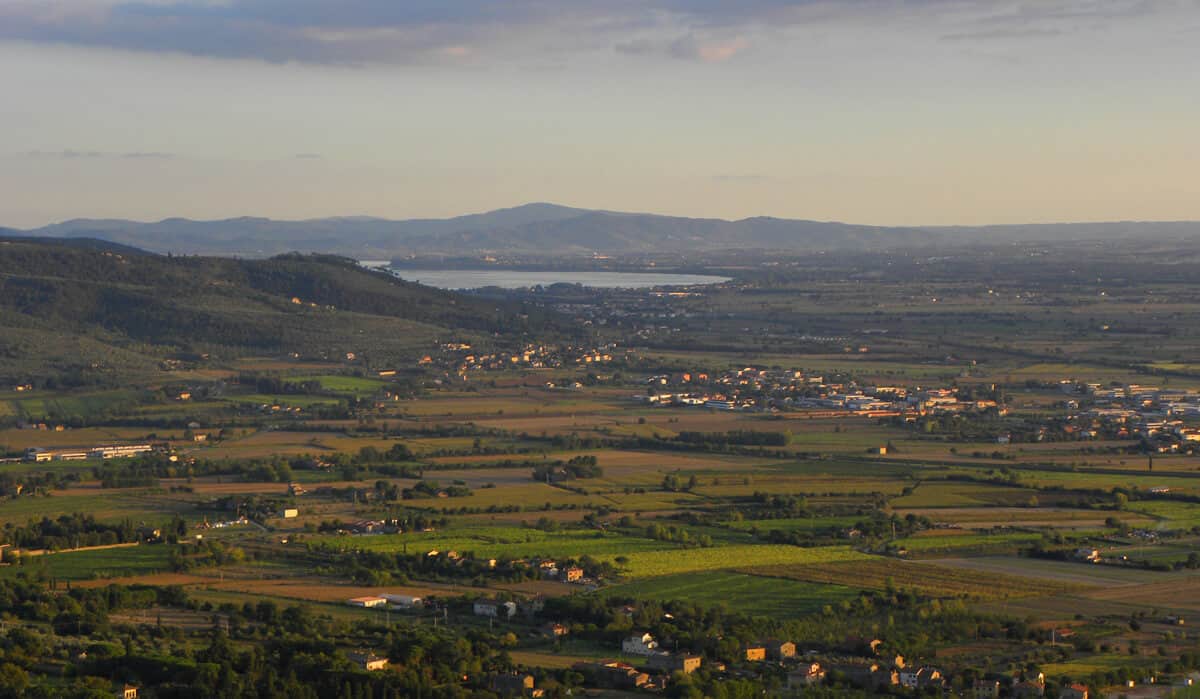 The rest of the town is almost straight uphill and full of great views and churches. Walk up Via Santucci, you'll see the small church of San Francesco. Continue going up (the small street becomes Via Berrettini) and you'll come across one church after another: San Niccolo, San Cristoforo, and the huge church of Santa Margherita.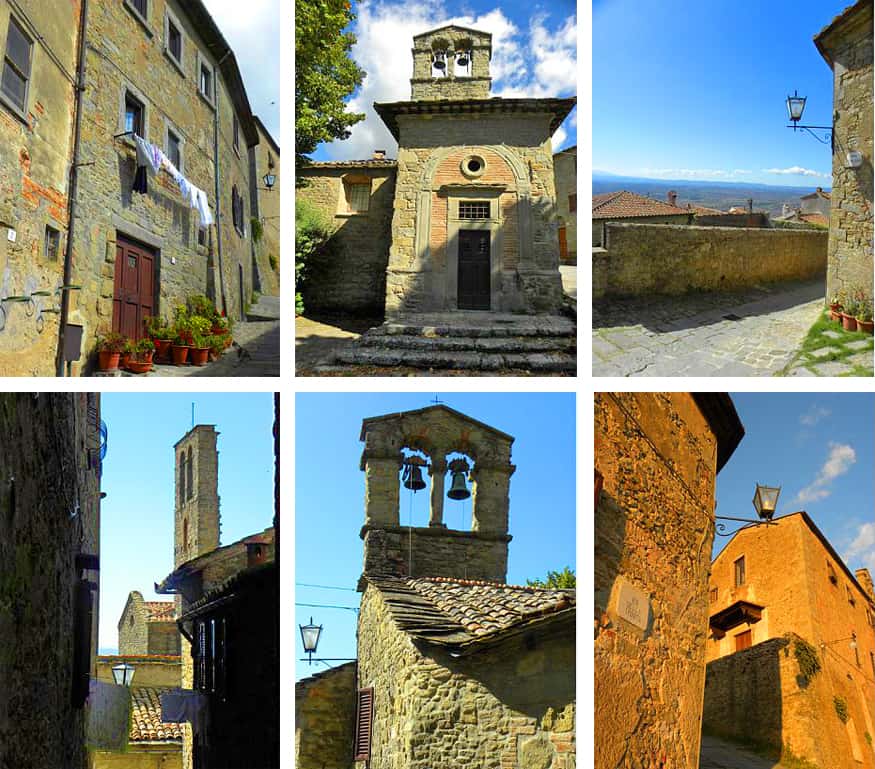 ---
---
You might be tired by then from the uphill climb – but continue on. At the very top of the hill you get to a grassy knoll where there is a fort with fantastic views of the countryside. This is Fortezza Medicea di Girifalco (photos below).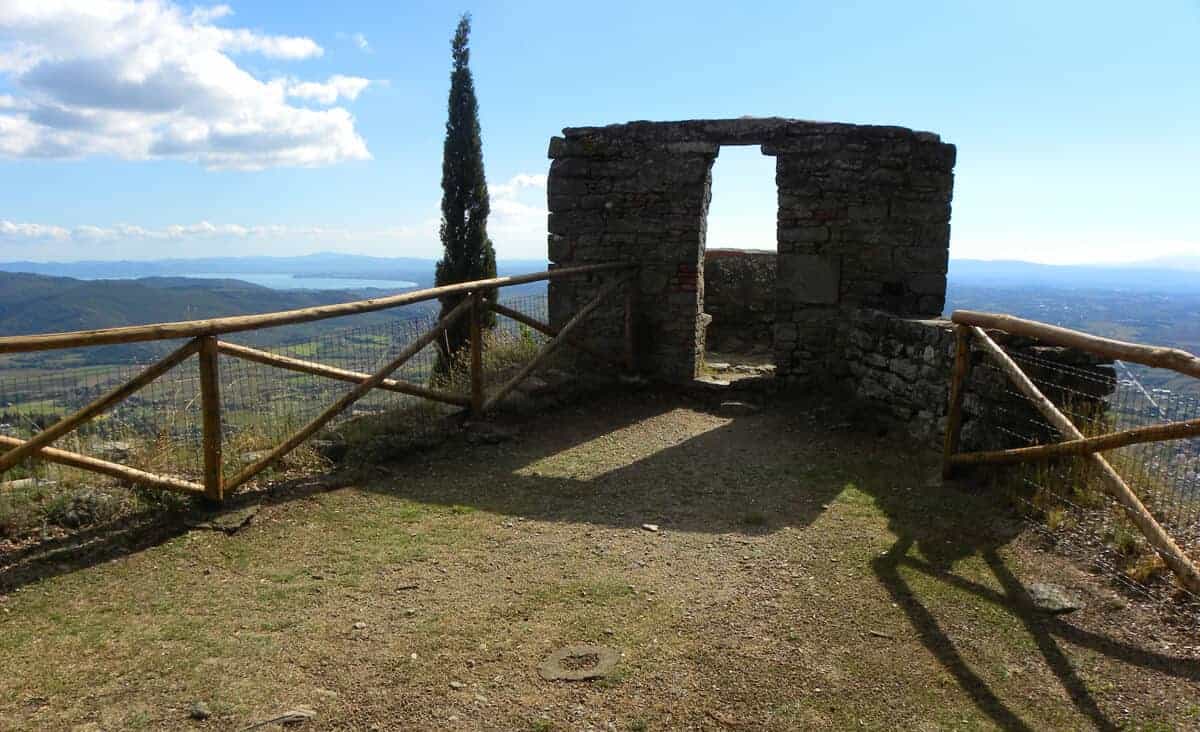 ---
---
Everywhere you walk in Cortona there are churches, cobble-stoned streets, and buildings made of pietra serena (a type of limestone). And great views of the surrounding countryside.
Accommodation: We stayed at Hotel Italia Cortona which we loved. Lots of charm, perfectly located in the center, good value.
Organized Tour: If you don't have the time to stay in Cortona, you can take this full-day guided tour of Cortona and Assisi from Florence.

We left Cortona thinking it's one of the prettiest little towns we've seen.
---
---

Ps. If you find our blog helpful, please consider using our links to book your flights, hotels, tours, and car rentals. Have a look at our Travel Resources page.