Eating on vacation: the best or worst part of travel?
I know some people love everything about eating while on vacation. They go to local restaurants, they take food tours. It's part of the travel experience. For some, eating is the absolute best part of travel.
Other people wish they could just pop a magic pill that would take care of all their eating needs.
We're part of those "other people".
Right now we're about 6 weeks into a 2-month trip in Mexico. Don't get me wrong: we love Mexican food. We've been to local markets as well as lots of restaurants and cafés. We've even taken some food tours.
But we feel as we often do when travelling – we're sick of thinking of food. If we could take that magic pill we would.
Reasons why Eating is (for us) the worst thing about being on vacation
Arriving somewhere Hangry
One of the things I hate the most is looking for food after a day of travel. You've just spent 10 hours travelling, you're tired, you're hungry…and you have to leave your comfortable hotel or Airbnb that you've just checked into to get something to eat. That's usually when Lissette calls me "Hangry Frank" (Frank who's angry because he's hungry…but too tired to go scrounging for food).
Our experience is that the day you arrive desperate for something to eat is when you're most likely to have a disappointing and overpriced experience. You'll settle for the closest, most convenient thing without doing your research…and that's when you get screwed.
---
---
Sitting down for 3 meals a day
Don't get me wrong – we occasionally really enjoy a restaurant experience. But when you're travelling "fast" (staying in one location 1 to 3 days before moving to another) you most likely won't be going to the supermarket to buy food. You'll most likely be going to the closest café, restaurant or finding street food. That might mean sitting down for 3 meals a day. That gets very tiring, very fast. We actually hate it: you're travelling to see sights, instead you're stuck having sit-down meals for several hours a day.
You might not agree. But there's a difference between a 1 week vacation (where eating out is a treat from the everyday chores of cooking at home) and a 2 month vacation.
It's Expensive
The most expensive parts of travel are accommodation and food. Accommodation you usually can't do much too much about. But food is a hugely variable cost – you can pay $10 buying a baguette, ham and cheese (and maybe a cheap bottle of wine depending on where you are) or you can pay $150 between the two of you on a restaurant meal.
We'll almost always take the cheap option when available. We'd rather spend our money on "experiences" than on food. As Lissette says, "food goes in one hole, goes out another. I don't want to waste money".
---
---
There are of course things you can do to avoid all the above. We travelled full-time for 6 years and learned to adjust for many food issues.
If we have a day of travelling and arrive somewhere late, we'll try to bring something to eat. If not flying for example, I'll buy a jar of peanut butter and bread which we'll eat when we arrive. It's easy, it won't go bad, it's inexpensive, it's healthy, and it doesn't require us to leave our hotel/Airbnb when we arrive somewhere (I say "if not flying" because I did that last summer when going to the Baltics and security confiscated my peanut butter at the airport. They consider it a liquid).
If peanut butter/bread is not an option, I'll research the closest grocery store or restaurant. But sometimes you arrive late and grocery stores are closed and nearby restaurants expensive. I remember the time we arrived in Tokyo past midnight after a 12-hour flight. The hotel had a good but expensive 24-hour restaurant. Sometimes you have to bite the bullet. In that case we actually had a great meal. That was the exception to the rule though….
As I say, sitting down at a restaurant for 3 meals a day is not an option for us. Some people may love it, we absolutely hate it. So we usually try to book an Airbnb with at least a basic kitchen where we can prepare something, anything. It's what we did when we travelled full-time: we'd cook in our Airbnb kitchen just as we did at home before we started travelling. It was great. But some destinations are harder than others when it comes to buying food (or "self-catering" as I call it). I'll write about that in the next section. Also, when traveling "fast" (ie 1 to 3 days somewhere) you might not have the time to find a grocery store or want to stock up on groceries.
Generally though, even if a tougher food destination, we'll always find something to put together to eat in our Airbnb.
Having your own kitchen and preparing your own food of course also means saving a lot of money. If you're a traveller, especially a full-time traveller, it's one of the most important things you can do to travel sustainably.
---
---
Some Destinations are better than others when it comes to eating on vacation
Mexico isn't the worst country when it comes to eating on vacation. But it isn't the best either. There are lots of restaurants and cafes and getting fed isn't difficult. The problem with Mexico is self-catering.
If you're lucky, you'll have a market close by. There you can buy pre-made food to bring back to your Airbnb (or other accommodation). There you can heat it up and have it in the comfort of your own "home". We've had great experiences with pre-made food bought at local markets. Unfortunately it'll be rare that you'll be situated near a market and after a day spent sightseeing we don't usually feel like walking 30 minutes to the closest market.
Our experience in Mexico is that finding food (if not a restaurant or café) is difficult. If you're a tourist you'll often stay in or close to the historical center…and may find that it's hard to find a decent grocery store. Mexico has tons of OXXO stores, you see them on almost every corner. But they sell crap: chips, cookies, pop, alcohol, maybe noodle soups if you're lucky. Try to find a fruteria or a larger grocery store selling fresh produce and you might have a hard time. A few days ago we were in Zacatecas and asked a local "where do you buy groceries? Is there anything close by?". He looked at us as if we had just landed from another planet before telling us "No, they don't have anything like that close to the historical center. You have to go outside".
Yet you'll find lots of restaurants, cafés, stores selling fabric, clothes, sporting goods…and tons of those shitty OXXO stores selling nothing but junk food.
It's strange that finding fresh produce is so difficult in a country with as much good and plentiful food as Mexico.
---
---
Thailand is just like Mexico. Great food, tons of restaurants and cafes, street food if you like (we're very wary of street food and won't buy it unless specifically recommended). But finding a good grocery store is hard and usually means going to the suburbs (whereas Mexico has OXXO, Thailand has 7/11. Same, same). When we stayed a few months in Chiang Mai a few years back we'd take the tuk-tuk to the local supermarket and stock up on groceries.
Another similarity with Mexico: kitchens in Airbnbs are often barebones and you might not even have a hotplate to warm stuff up. Our go-to when self-catering in Thailand was pasta or soup and a sandwich. Just yesterday we arrived in Oaxaca (Mexico): our apartment is nice but the kitchen has practically nothing of use. As the Airbnb host told us "Oaxaca is world-renowned when it comes to food and people come here to eat out". It's the same in Thailand: hosts will assume you're going to eat out every single meal.
Eating out is fine if you're somewhere a couple of days. But if you're on a 2-month trip you just won't want to be eating out all the time.
---
---
Japan is another place where we had a hard time with food. Unlike Mexico and Thailand, they did have local supermarkets in convenient locations. But Japan was the weirdest place we've ever done grocery shopping and we never could figure out some of the stuff on the shelves or how they were cooked. We would have needed to take a course, it was the most foreign place we've ever encountered when it came to food. We spent 5 weeks there having a lot of toast and usually having Subway* or sushi for dinner.
*We're big fans of Subway. Always good, mostly healthy, and usually quite affordable.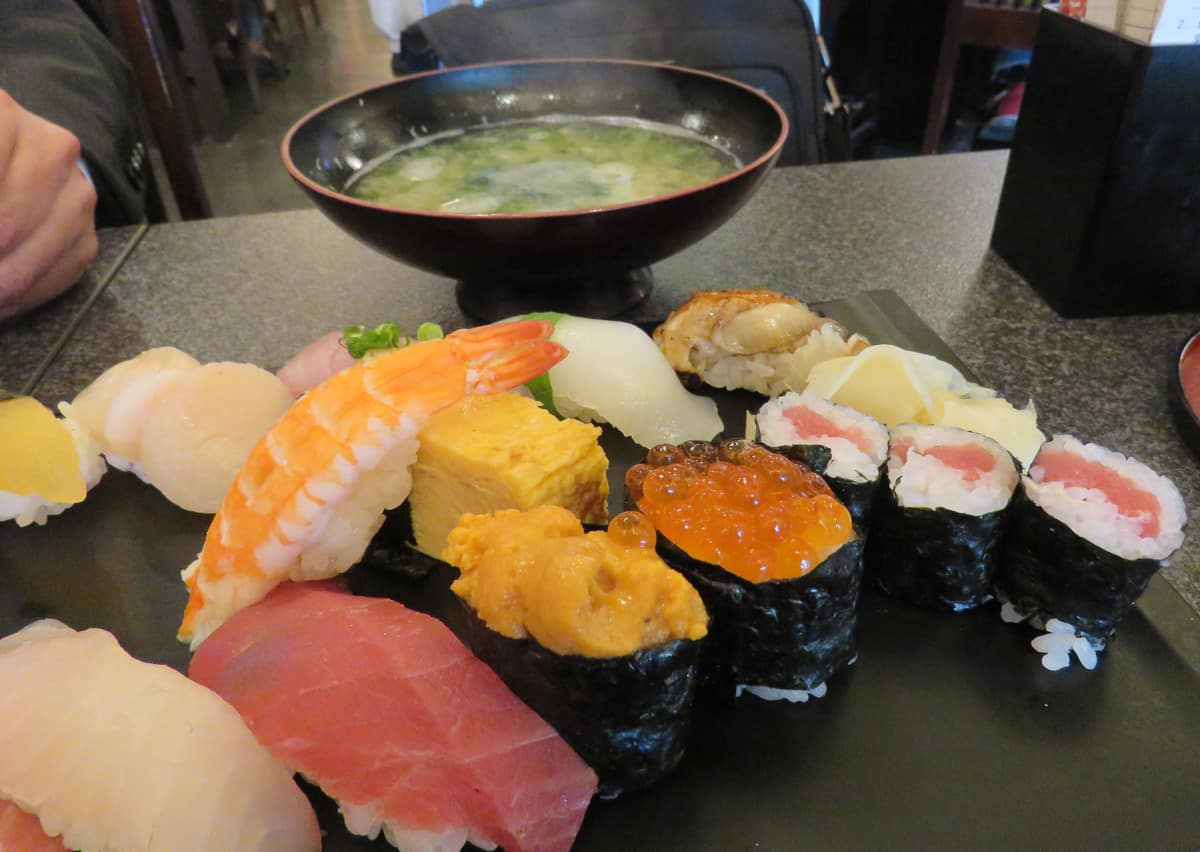 Europe, on the other hand is easy. You can usually always find a centrally located supermarket. Even if in downtown Prague, Rome or Vilnius. Not only is finding supermarkets easy in Europe, most Airbnbs have decent kitchens where you can cook/prepare your own food.
It's why we love travelling through Europe .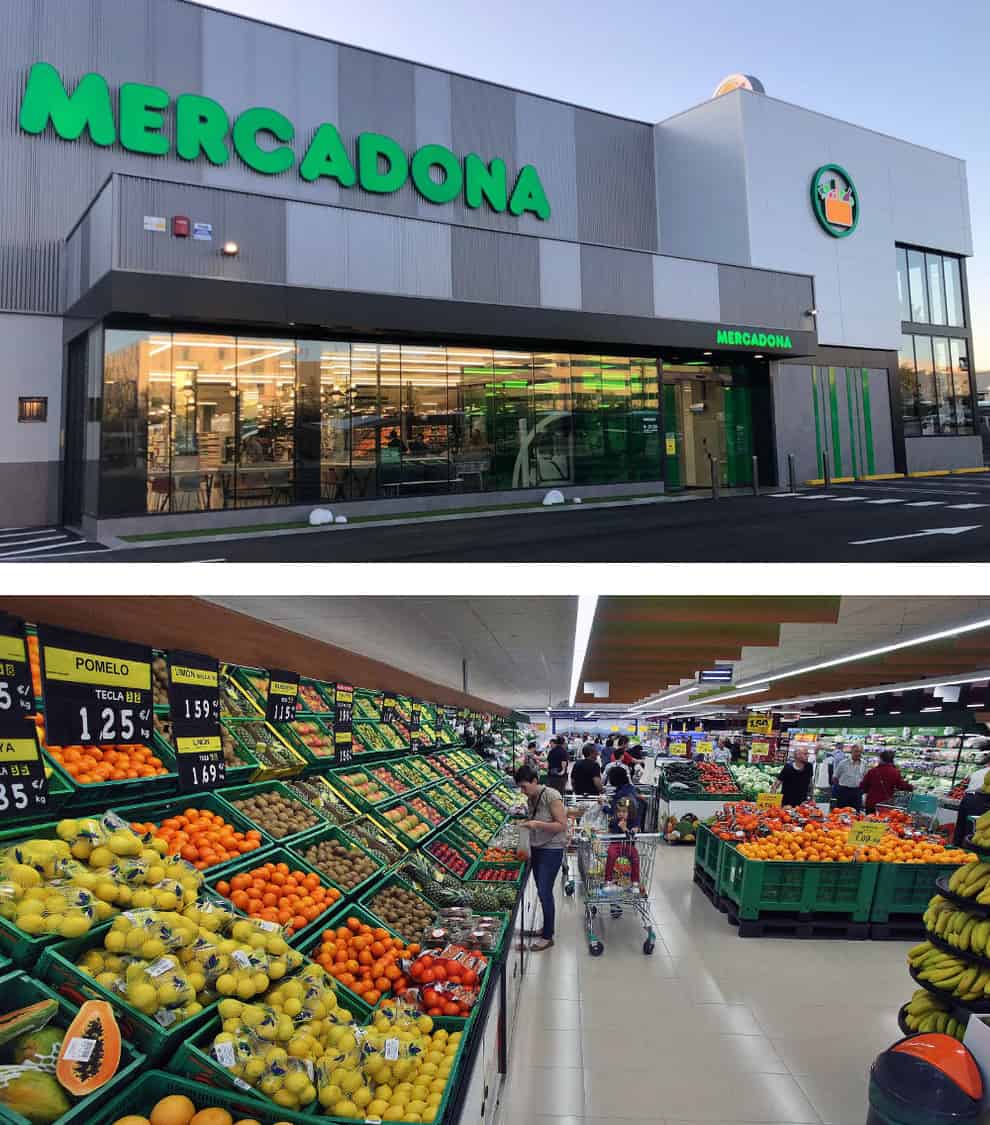 ---
---
So…Eating on vacation: the best or worst part of travel?
As I say above, it's not that we don't like to eat. We like to eat. And on this trip we've made it a point to have at least one meal in each place focusing on local specialities.
That's not the point. The point is that eating can be the most complicated, expensive, frustrating and time-consuming aspect of travelling. For us, the negatives of eating on vacation outweigh the positives, especially when on a long trip.
So If we could pop a magic pill to take care of all our eating needs while travelling/on vacation we would.
What do you think? And What do you do to take the stress out of eating while on vacation?