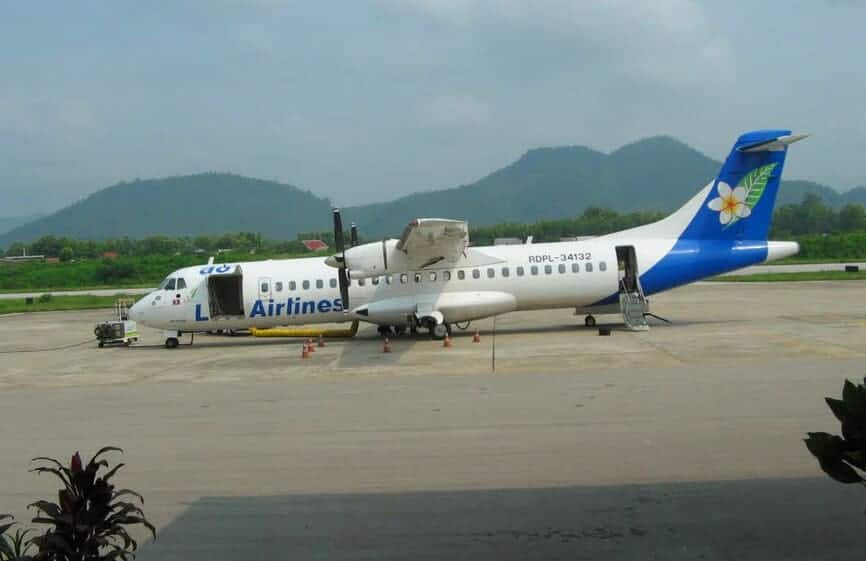 Feeling Disappointed in Luang Prabang.
Luang Prabang became the capital of the first Lao empire in the 14th Century. Its 33 Buddhist temples, many built in the 15th and 16th centuries, as well as colonial architecture (the French built villas in the late 1800's/early 1900's) contributed to the city being declared as a UNESCO World Heritage Site. Lonely Planet: "This glittering Shangri La of affordable top-class cuisine and colonial buildings is so achingly pretty it has you reaching for your camera at every turn". It's been described by others as "the most charming city in all of Southeast Asia". Wow.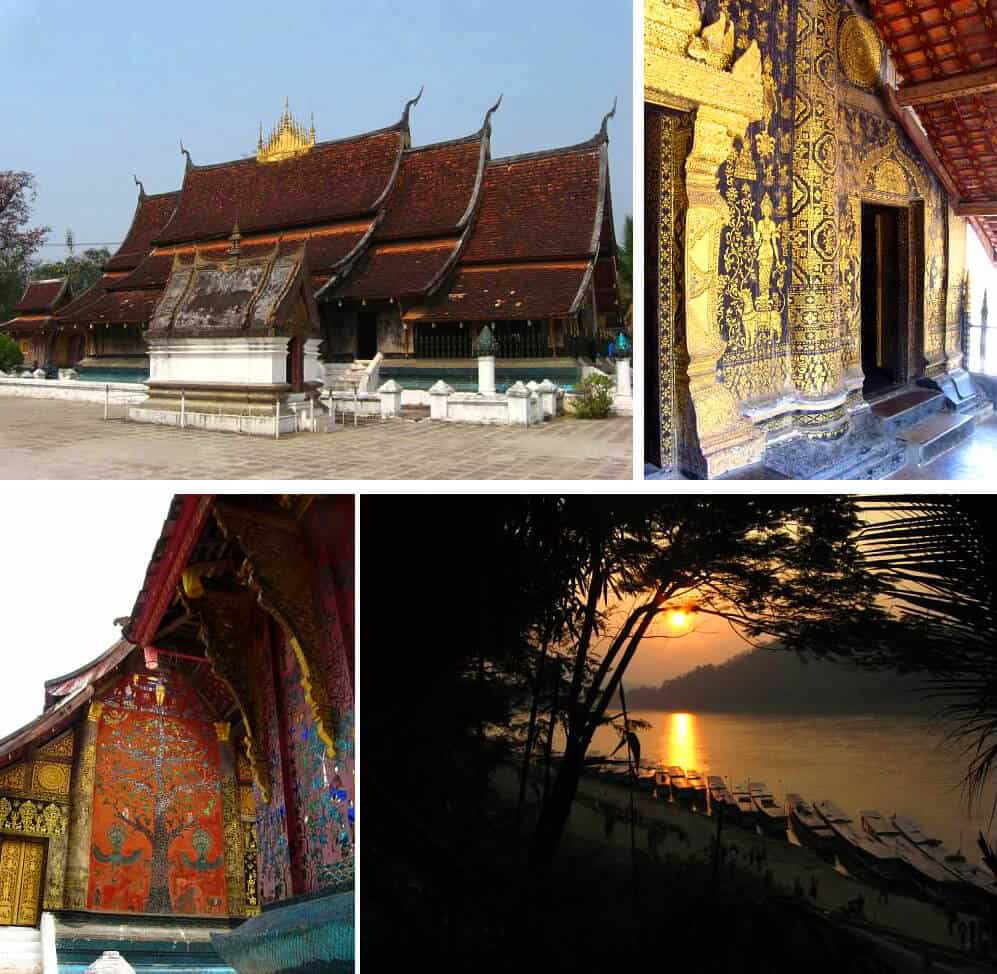 ---
---
So I'm almost hesitant to say that we were a bit disappointed with Luang Prabang.
The main problem were the sheer number of tourists. We saw more tourists than locals walking down the street. The local ATM was 10 deep of tourists, most of them backpackers. I had somehow thought that we were leaving the tourists behind in Thailand. I was wrong.
Temples were beautiful, but not grandiose. But then of course we had just come from Chiang Mai which blows the mind away when it comes to fantastic temples. It's an unfair comparison. But when you hear a place referred to as 'Shangri La' your mind starts envisioning temples and monuments grander than anything, anywhere else. Somebody told us that Luang Prabang is 'an oasis' compared to places like Phnom Pehn, Kampot, and Vientiane. Again, it's all about comparisons and where you just came from.

---
---
What to do in Luang Prabang:
1) Wake up early to give alms to the monks
2) Walk around town and see the various temples (Including Wat Xieng Thong, Wat Xieng Mouane, and Wat Suwannapumaram)
3) Visit the Royal Palace Museum for Buddhist art.
4) See the incredible Kuang Si waterfalls (about 45 minutes away).
5) Climb up to Phousi temple for great sunset views over the Mekong.
6) Check out the town's night markets.
7) If you're adventurous, you can hike in the countryside or even ride an elephant (see here for both).
8) Best of all, relax and enjoy the many bars and restaurants.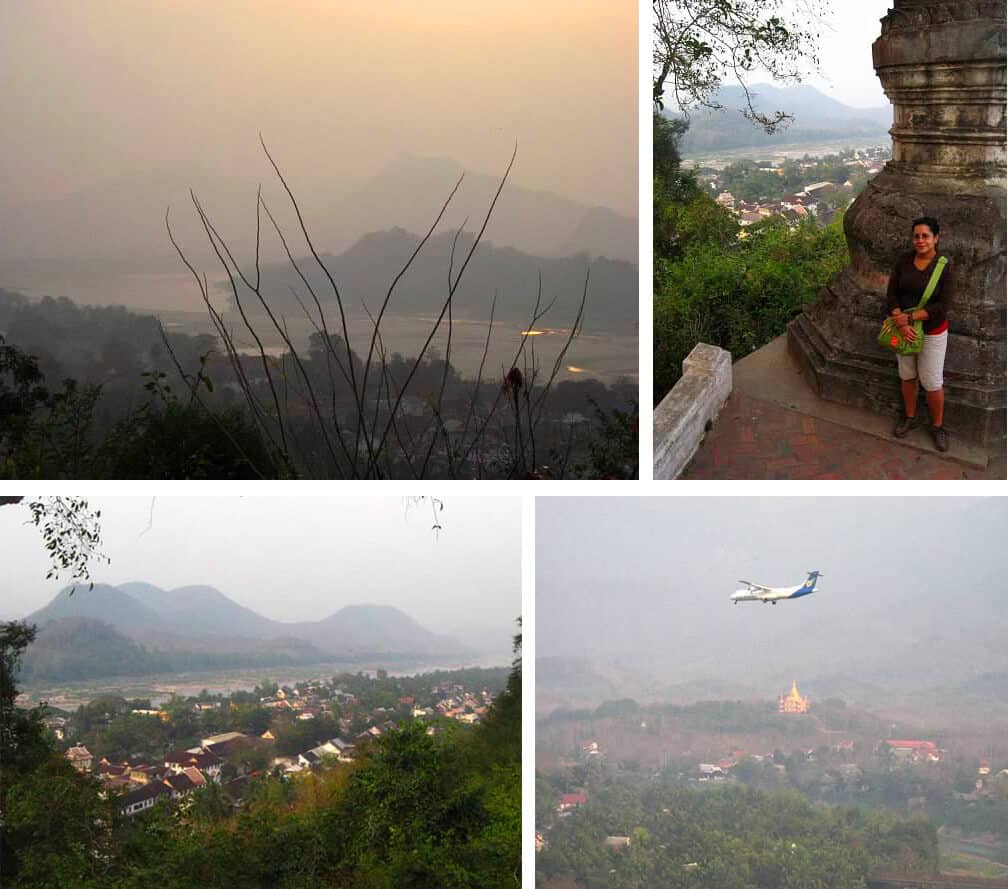 ---
---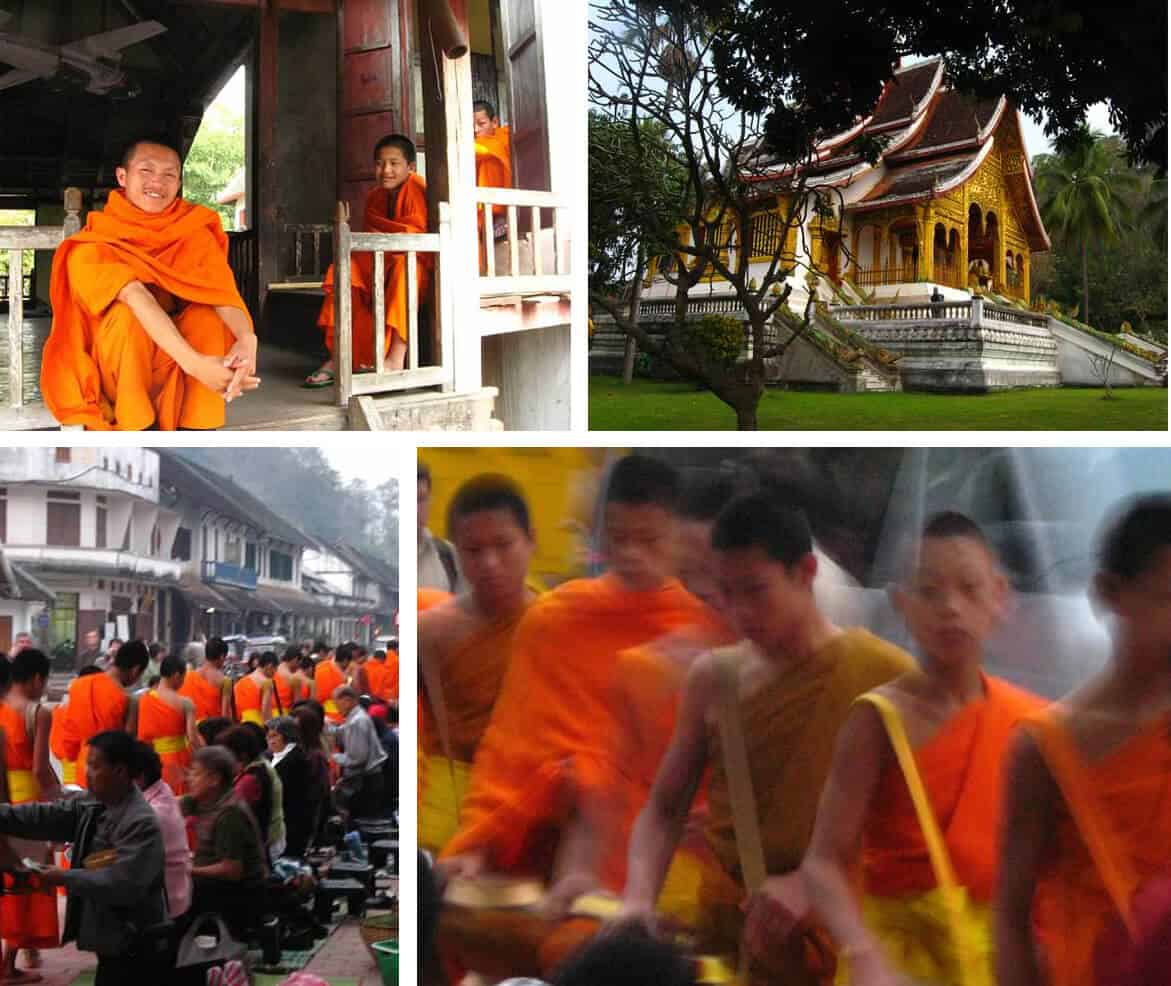 Luang Prabang is a very pretty town. But 'Shangri La'? Hearing these kinds of words getting thrown around makes for high expectations. My big problem however, above everything else, were the number of tourists. I didn't expect a tourist guetto. It made me wonder – are we ruining the places we visit by our sheer numbers? Because that's what it felt like to me.
Accommodation: We stayed at the Villay Vanh Place House. Great spot, recommended.
I'd be interested in hearing what other travelers have to say about Luang Prabang.
---
---
Ps. If you find our blog helpful, please consider using our links to book your flights, hotels, tours, and car rentals. Have a look at our Travel Resources page..