Feeling Ripped off in La Fortuna Costa Rica
We had a lot of things planned in La Fortuna. Unfortunately everything on this Costa Rican trip was going wrong.
It never stopped raining during our first 3 days at Arenal. It wasn't a light drizzle, it was a constantly heavy downpour with low hanging cloud. Humidity permeated everything and it actually felt cold. We spent those first days in the room playing board games, draped in blankets, and looking out the window towards Arenal volcano, hoping that it would actually stop raining for 2 minutes.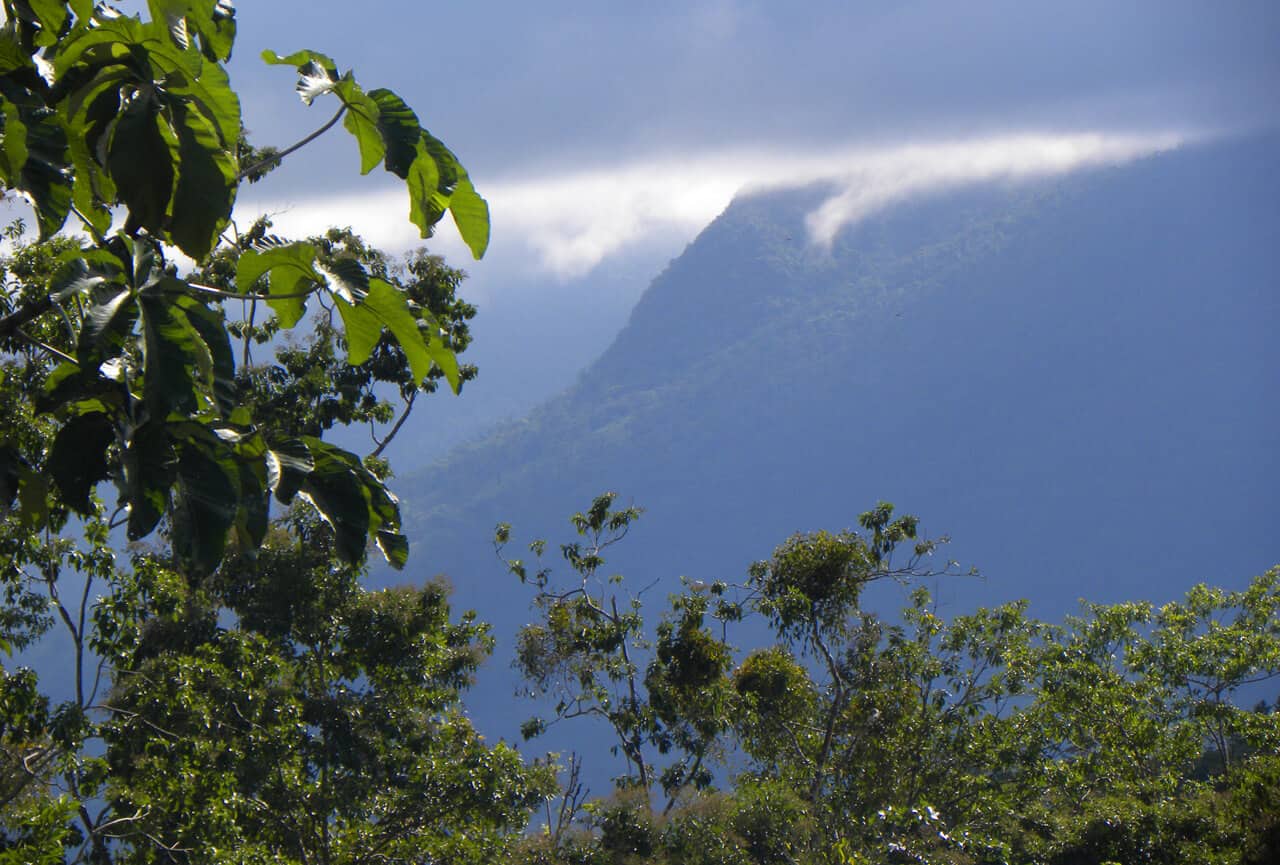 ---
---
On the fourth day, with the heavy rain actually slowing to a drizzle, Debbie at Leaves and Lizards arranged for a driver to take us to: 1) the Proyecto Asis animal rehabilitation center and 2) Eco-Thermales hot springs.
Proyecto Asis was a 45 minute drive away and cost between the two of us was $90 for a 3 hour tour/volunteering. We prepared some food and fed the animals which consisted of spider and capuchin monkeys, parrots, a macaw, some raccoons and a coati. We then went to the hot springs where we relaxed in the water, had a few pina coladas and lunch. The bill came to $120 for about 3 hours. The arrangements for the driver came out to $70. Adding it up, we had spent $280 that day. Holy cow. We both found that to be a LOT of money for what we got.
Both Proyecto Asis and Eco-Thermales were a disappointment; Proyecto Asia consisted of about 20 animals in cages and Eco-Thermales are a bunch of swimming pools with above average water temperature. These are the No. 1 and No. 4 activities in La Fortuna according to Trip Advisor. I had read some people say that the La Fortuna area was overly commercialized but I found the cost and value for money ridiculous. Its not like we're in Switzerland taking the train up Jungfrau or in Tuscany taking a hot balloon ride over the countryside. These are very ordinary tourist attractions in a third world country. You remember that commercial about people being ripped off by bank service fees, the one where a guy is walking around with another guy who's always got his hand in his back pocket? That's how I was starting to feel about Costa Rica. And all I got for it was someone telling me "Pura Vida" all the time. That was getting on my f***ing nerves too.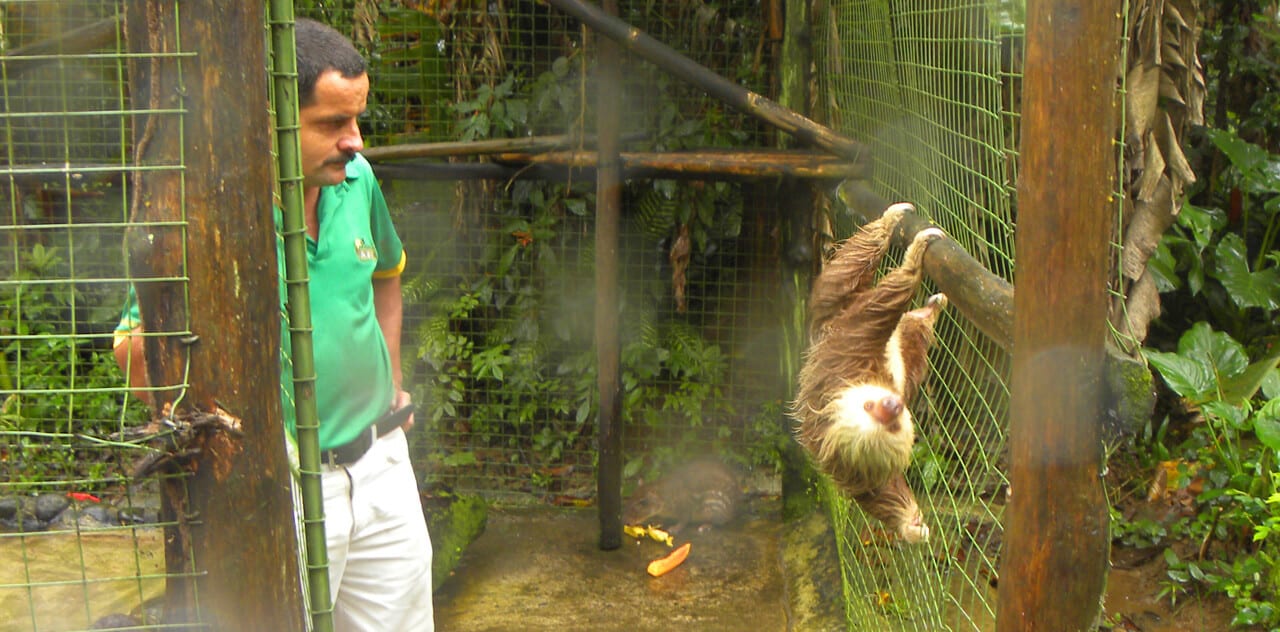 ---
---
What we've learned here; in Costa Rica nothing is as close as it seems. You look at a map and the scale of it and you think something might be 10 minutes to get to. Wrong. The roads are winding and in horrible shape. I would recommend that anyone coming to Arenal (or Costa Rica in general) rent a 4*4. We've travelled to many countries without a car but Costa Rica is the one place we have travelled where we feel it is essential. Also, transport is also incredibly expensive; taxis here cost more than in Manhattan. I don't think any of the guide books adequately prepares you for this. Ridiculous.
Really, if I can recommend anything in Costa Rica: RENT a car. And book early and get an SUV. Of all the places we've visited, you need a car in Costa Rica and we're kicking ourselves that we didn't. (Use Rentalcars.com – we used them in South Africa and got some good deals).
We decided to forget about the other tours and activities we had planned; ziplining (which we can do anywhere including Canada), hanging bridges (which other travellers told us was a disappointment), and hiking around the volcano (again, it would have required a driver who would have to wait for us). This whole vacation was making me upset. Nothing, even from our flight getting here, had gone to plan. I think my exact words to Lissette were "f*** that shit, I'm not spending more money on boring crap". She was in total agreement.
.
---
---
A positive about Costa Rica is that you don't have to go far, or spend a lot of money, to enjoy pretty scenery or wildlife. The sun finally came out, giving us clear views of the volcano. Arenal is mesmerizing and you can stare at it all day, the colours constantly changing with the clouds and angle of the sun. With the sun came the birds, beautifully coloured birds of all variety and sizes. Costa Rica is a bird lover's paradise, there are gorgeous birds everywhere. It is probably the one thing that has impressed us the most about this country. We spent the next few days in Leaves and Lizard's restaurant, enjoying the views, talking to the workers, and taking walks along the grounds. Some photos: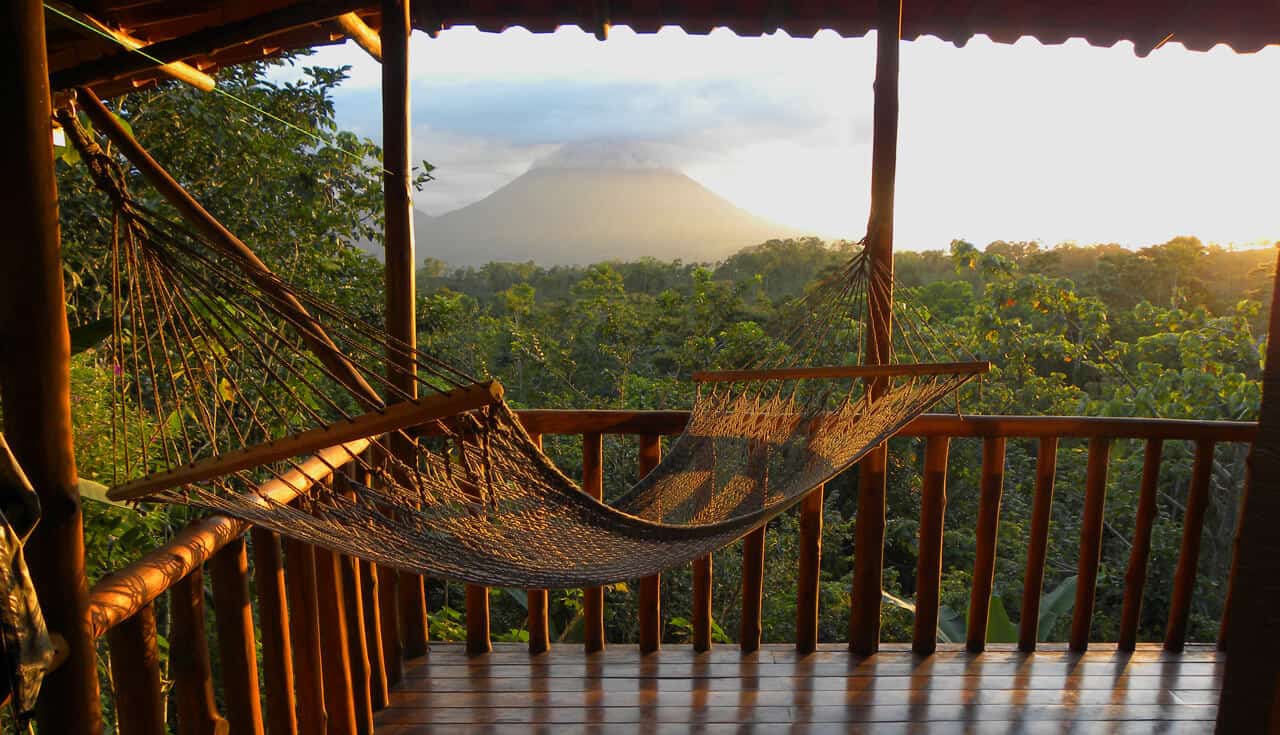 Summary: Beautiful views of the volcano and great wildlife. But we found La Fortuna grossly overcommercialized and expensive. As we would later find out in Santa Teresa, you can get some reasonable pricing in Costa Rica. But not in La Fortuna.
---
---
Accommodation
Leaves and Lizards is not a "hotel"; the large property has its own farm, stables for its horses, a central dining area, along with 8 villas well spaced out and private. The one thing I would recommend is to have your own wheels. Like everything in Costa Rica, L&L is far from everything. BUT if you do have your own wheels I recommend this place.
Below: Top activies in La Fortuna. I've warned you that tours in La Fortuna are not cheap.
Have you been to La Fortuna? What was your experience?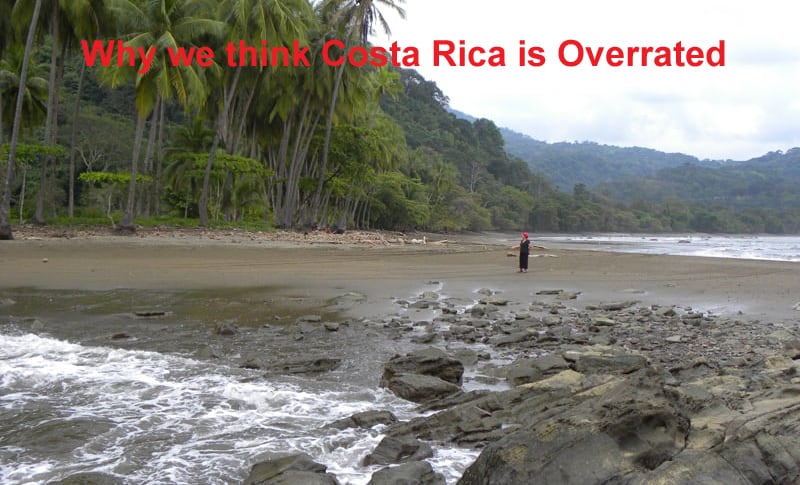 Related:

Where to stay in

Uvita and Dominical. And on being bored and frustrated…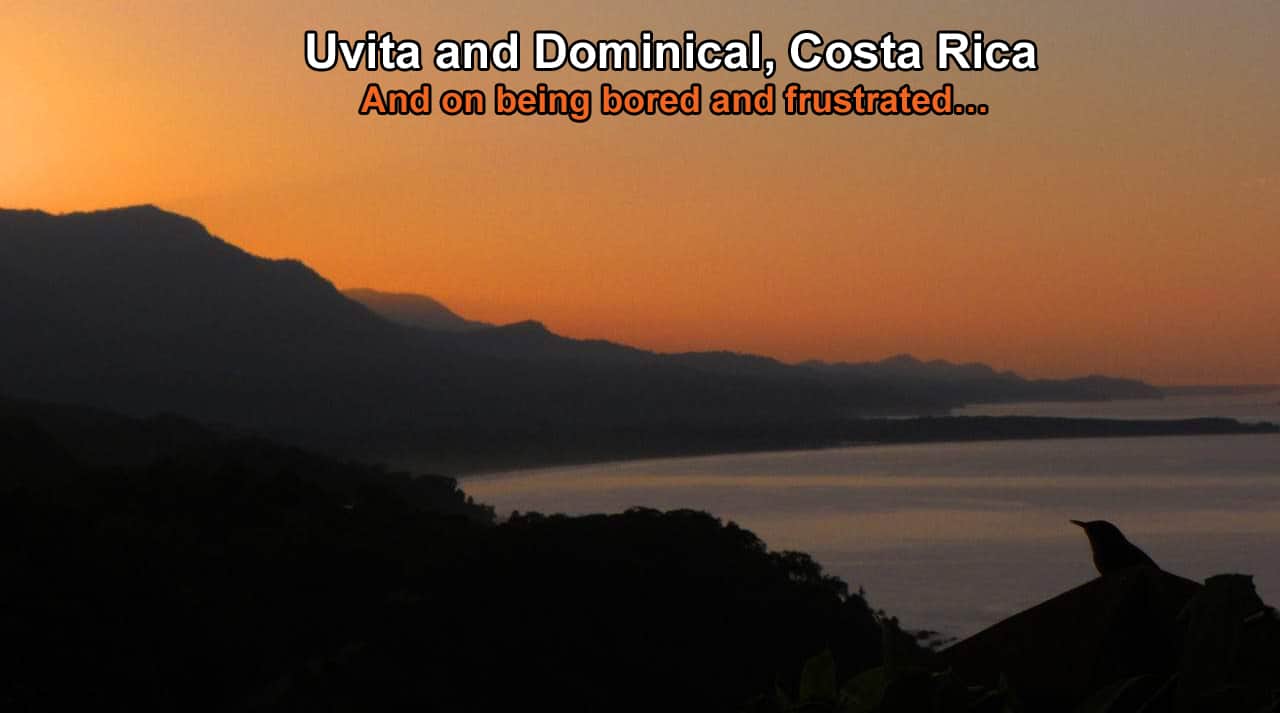 Ps. If you find our blog helpful, please consider using our links to book your flights, hotels, tours, and car rentals. Have a look at our Travel Resources page.