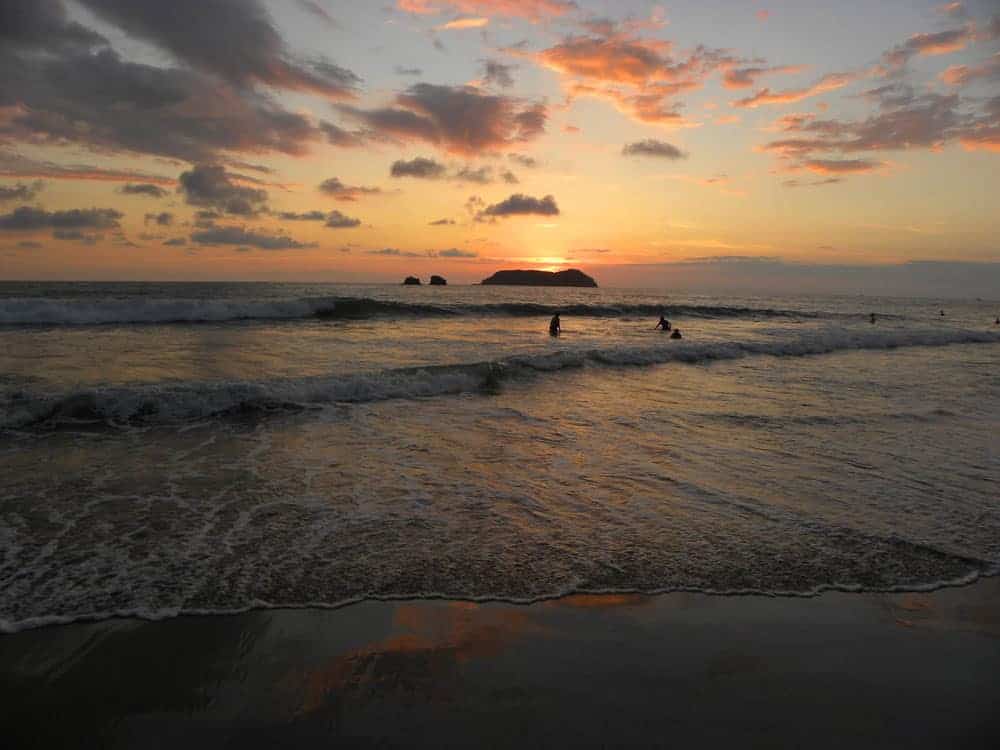 Why you SHOULDN'T visit Manuel Antonio
What a disappointment. The town of Manuel Antonio is nothing more than a dirty little beach town. The one street in and out of here is lined with the usual mix of bars, restaurants, and gift shops you see in other beach towns. Some beach towns are interesting and fun in their kitchyness – not Manuel Antonio. It is dirty, disorganized, full of traffic and angry people (more on that later), and littered with the usual douchbags who loiter the streets of beach towns looking to scam, pick up, or otherwise profit from the tourist trade.
There is of course a beach but it is also disappointing. Dirty, it looks like a TV commercial about the risks of Hepatitis A. There are clumps of garbage on the beach, horses tied to trees, dogs running on the sand. We were later told by a guide that the water that runs from the streams into the beach is runoff from the hotels. He recommends not using the main public beach.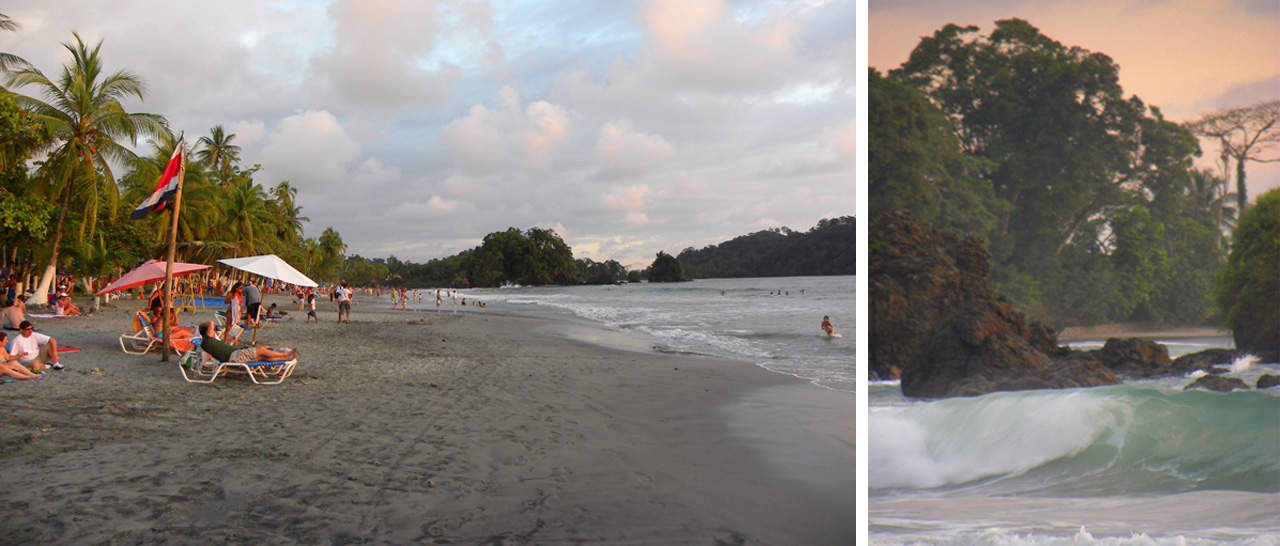 ---
---
The highlight of Manuel Antonio is supposedly the park. Parque Nacional Manuel Antonio is one of the most popular tourist destinations in Central America known for its high concentration of animals and "rainforest-backed tropical beaches". "It's easy to convince yourself that you've died and gone to a coconut filled paradise" (Lonely Planet). We were not impressed. Maybe we just came at the wrong time of year. But if you come during the Christmas break you are setting yourself up for frustration and disappointment.
Firstly, be prepared to wait between between 1-2 hours for an entrance ticket to the National park. I showed up at 6:45 am (the park opens at 7) and I still waited an hour before getting to the ticket counter. The tickets cost $10 a person for a day pass and you have to buy them the same day. You also can't buy them elsewhere, only at the lone ticket counter.
---
---
In the park we decided to take a tour. We ended up being a group of 25. The group was split in two by language – seeing that most of the tourists were English speaking, we went with the Spanish speaking group, a more manageable group of 5 people. The guide was a friendly young guy. Lissette and I got to talking with him and found out that his dream was to move to Texas and become a cowboy. You meet all kinds of interesting people. We came upon a few beaches that were nice, much nicer than the public beach in town, but quite unspectacular. We also saw a few animals; raccoons, capuchin monkeys, an iguana, a basilisk, a few sloths. We were told that there were crocodiles and caimans in the mangroves of the park. But we didn't see much – which was no surprise considering the tourist hordes tramping through the park: teenagers in their sandals heading to the lackluster beaches, bored snot-nosed kids wailing and crying, frustrated parents yelling and pulling their brats by the arm. Filled with visions of a tropical paradise where they could relax in nature, see animals, while also giving their kids a cultural experience, you could feel their disappointment and anger.
In the 2 days here we haven't seen many smiling faces.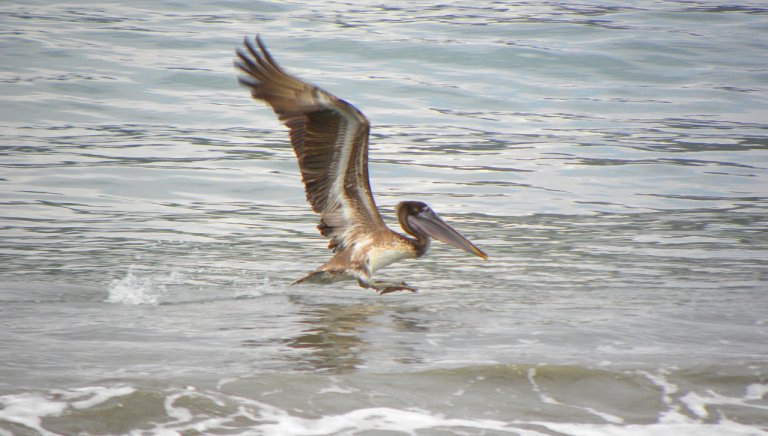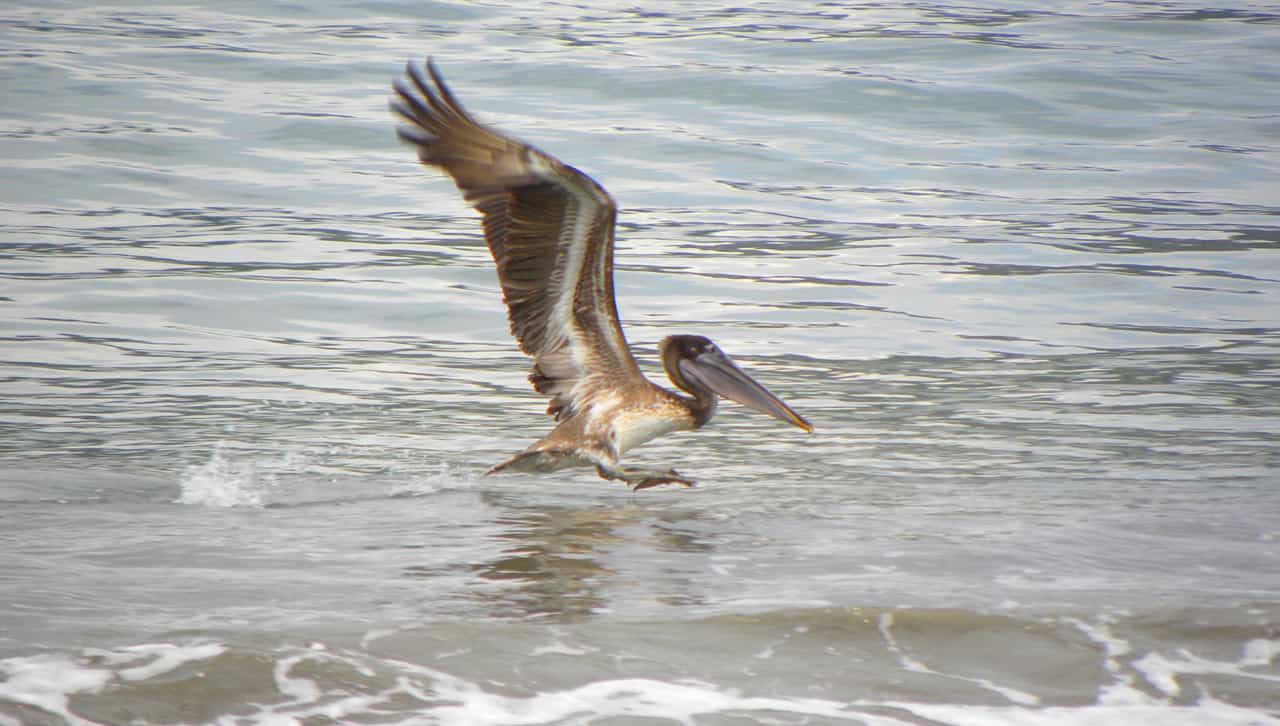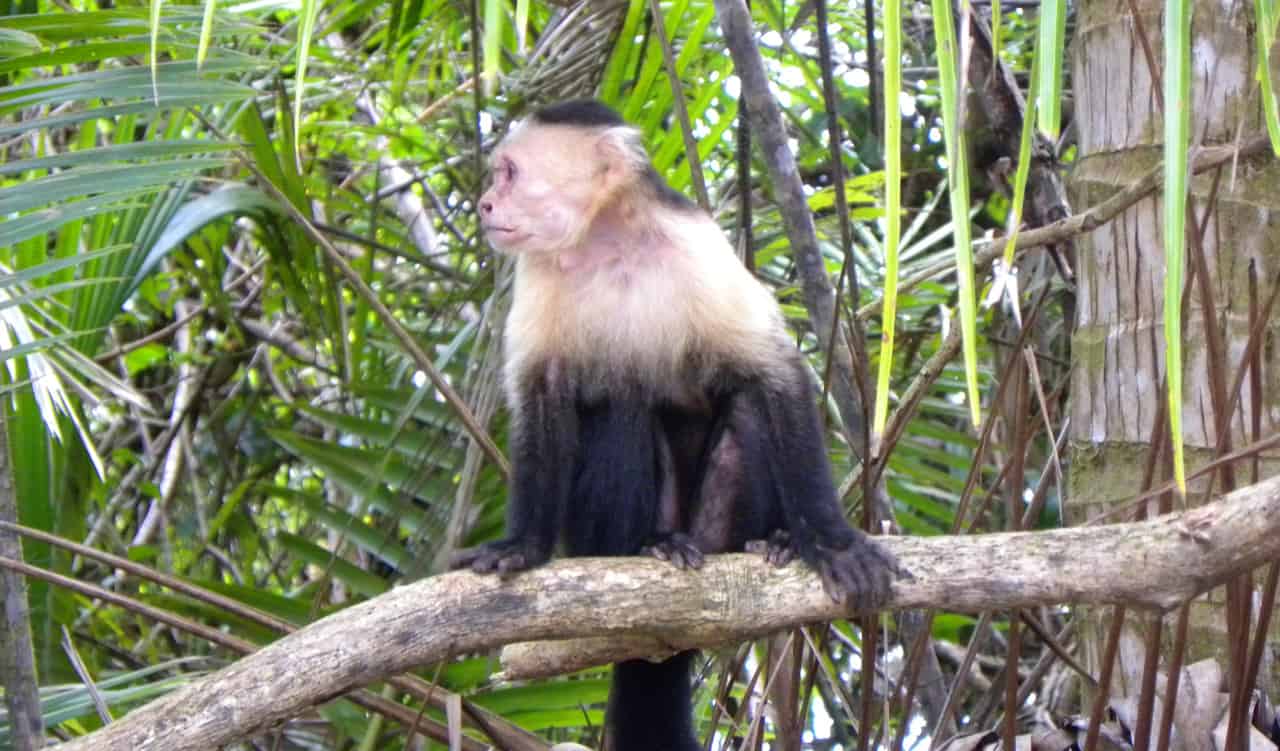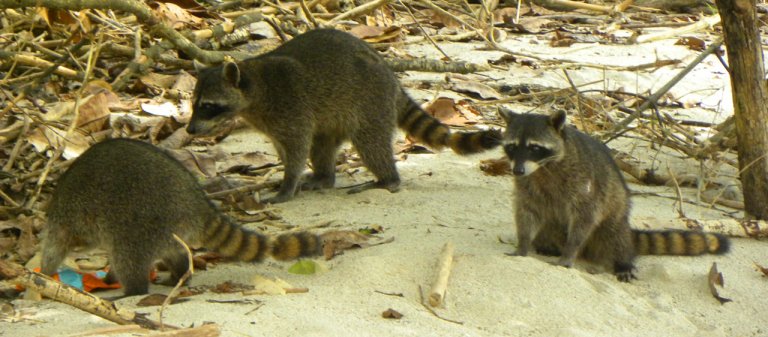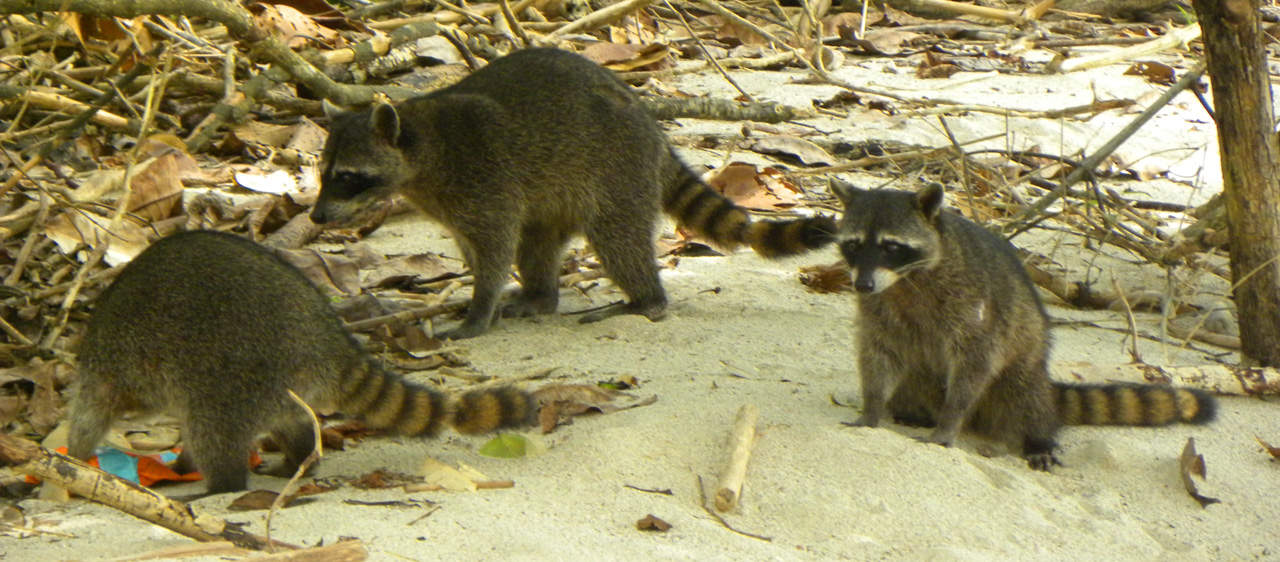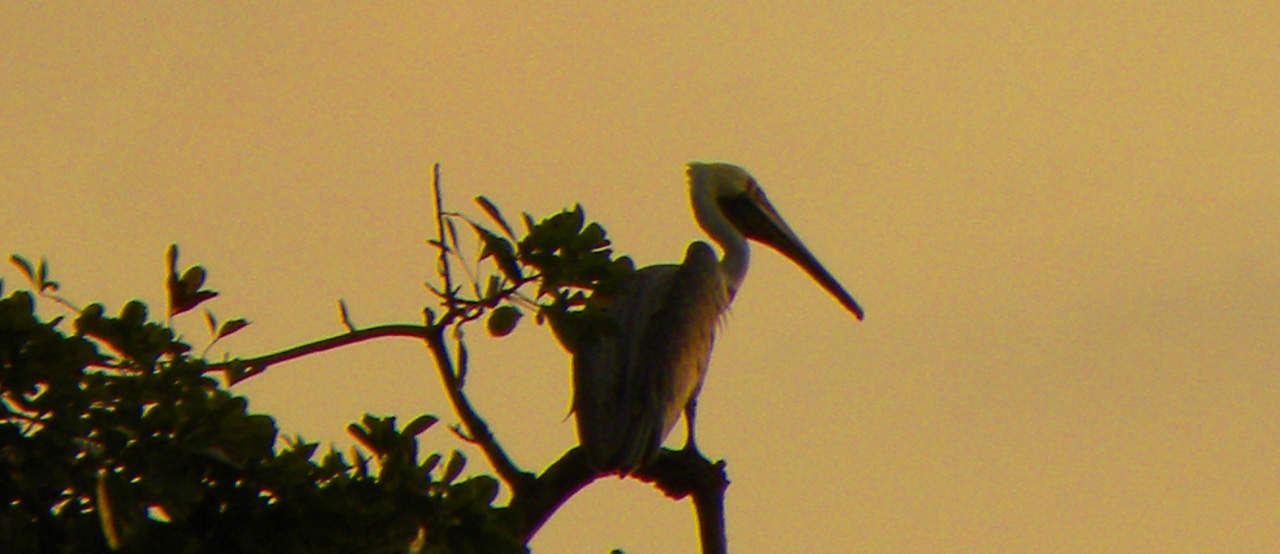 ---
---
We were lucky and smart to have booked a hotel right next to the park entrance (more below). But imagine; having to drive to get here through the traffic that builds up very early in the morning, finding a parking spot, waiting in line 2 hours plus to get an entrance ticket, then being shepherded like a herd of sheep through the park. We had it easy but I felt bad for the unhappy families I saw.
Note: the bus that does the 7km between Quepos – Manuel Antonio doesn't make it into town when there is too much traffic. You get to walk the hilly, narrow road, which has almost no sidewalk (only in a few stretches) and deal with the aggressive drivers who want to get to the park. What a mess.
Manuel Antonio was a major, major disappointment and I wouldn't recommend it to anyone. I just don't understand. What is so spectacular about Manuel Antonio? I just don't get it. We have made the best of it though – 2 days here, we've walked and explored in the mornings and spent the afternoons in a bar overlooking the main road/beach drinking beer and watching people struggling to keep it together.
[To our relief, we met a few people towards the end of our trip who had the same opinions about Manuel Antonio. Peak season had something to do with it, but a few regular visitors to Costa Rica also mentioned that the town has grown too much for its own good and has gotten progressively dirtier over the last few years.]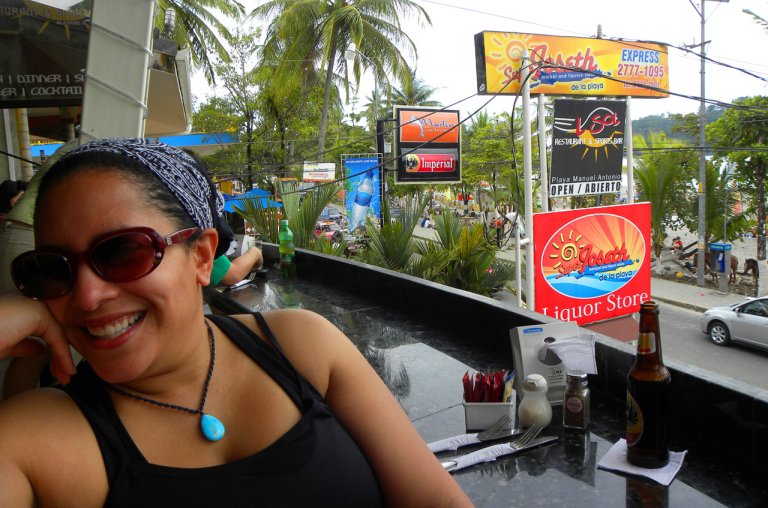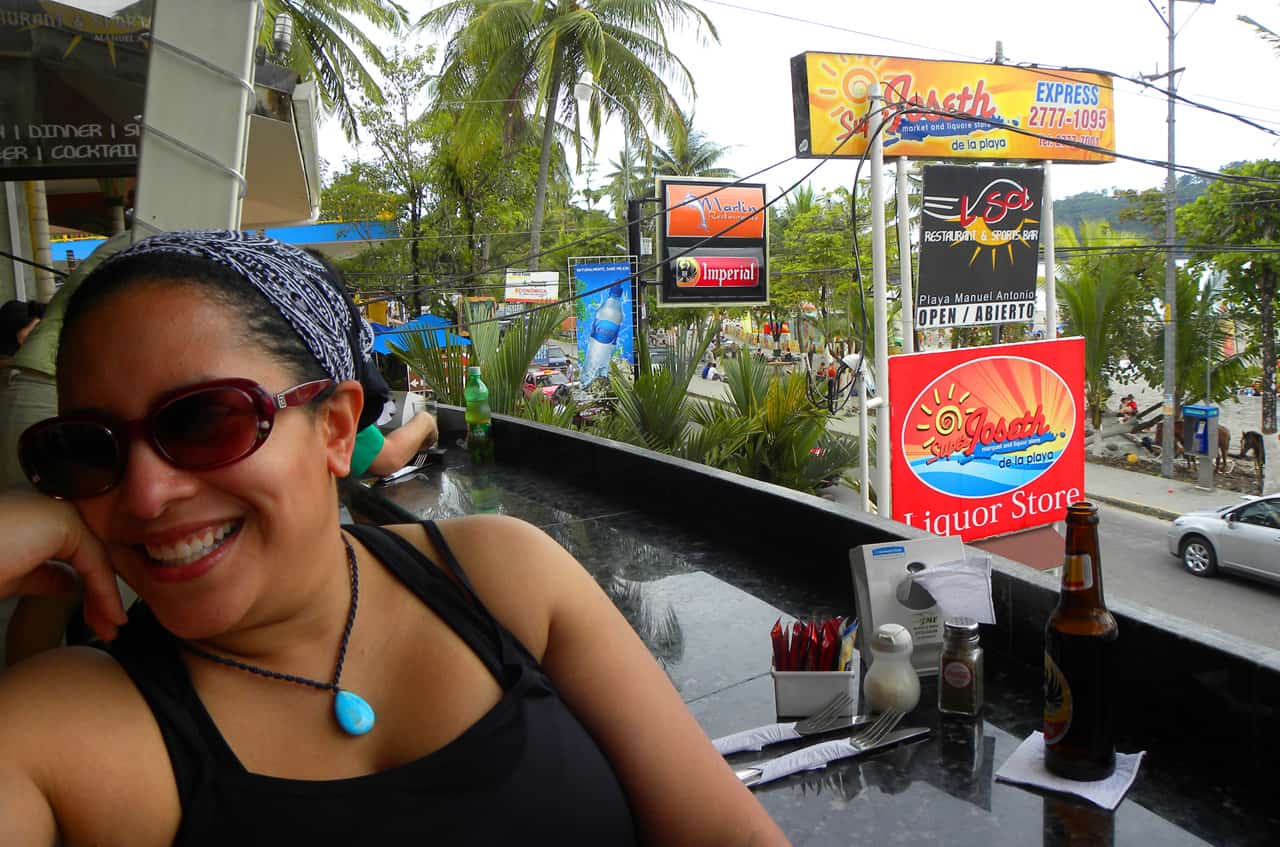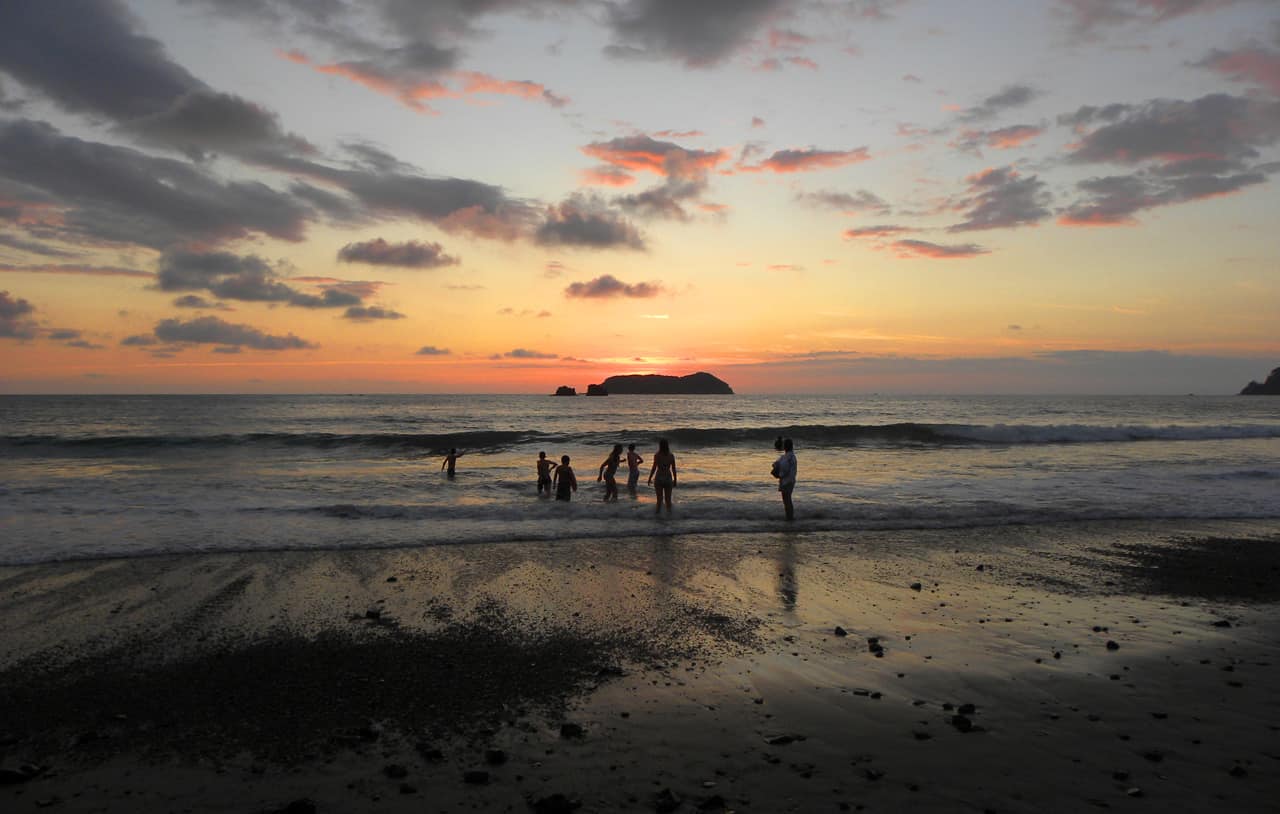 ---
---
Our Accommodation Experiences
There are 2 hotels right next to the Park entrance and we got to experience both – because Manuel Antonio gets so packed at this time of year, we had to split our lodging between the two different hotels. The two experiences couldn't have been more different.
Hotel San Bada is a large and expensive hotel. Its best attributes are its location next to the park entrance and the views of the ocean from its rooftop. That's where it ended for us. This hotel receives the worst hotel rating that I've ever given. I gave it a 1 out of 5. It gets my official "It Sucks" seal of disapproval.
La Posada Jungle is right across the street and where we stayed the following 2 nights. It was everything that the San Bada was not – nothing fancy but a small and friendly hotel. Monkeys and deer show up in its garden. One of those small places where they just do everything right. I give this place 4 1/2 out of 5.
Recommendation
Make sure to rent a car in Costa Rica. It's the only way to really see the country. We use Rentalcars.com whenever we need a car (I would recommend an SUV in this case). I still kick myself in the head for not having booked one in advance in Costa Rica.
Have you been to Manuel Antonio? What was your experience?


.
Ps. If you find our blog helpful, please consider using our links to book your flights, hotels, tours, and car rentals. Have a look at our Travel Resources page.