Where to Stay in Uvita and Dominical Costa Rica
I'm pretty disgusted with my blogging on Costa Rica. I re-read this post and bore myself. Sorry. On most of our trips we travel around, visiting national parks, towns, various sights. We meet interesting people and I usually have something to write about. I find Costa Rica frustrating – everything is far to get to, transport is inconvenient (and taxis really expensive). I should have rented a 4*4 but I don't drive manual. Even if I had wanted to, I've been told by a few frustrated tourists that all the rental agencies were rented-out. I wanted to see the Nauyaca waterfall in Dominical but I was told that you can not go privately by taxi, you have to go as part of a tour group. I was then told that the tour was sold out for the day in question. This basically sums up our experience in the first ten days of this trip. It just seems for whatever reason we get stuck at a hotel or resort. I've never experienced that before, not anywhere. Everything feels so isolated here.
I've said it before in these Costa Rica posts – it's the one place I'm kicking myself for not having rented a car. If you decide to rent a car, have a look at our Rentalcars.com link. And book early.
So this post contains my notes and photos taken from a few days spent at different resorts along the Central Pacific coast. I did however take some pretty good photos as you'll see below.
---
---
Oxygen Villas – Uvita
This European owned luxury retreat is a 15 minute drive into the hills behind the town of Uvita. After Manuel Antonio all we wanted was to get away from people and relax. That's what we did here.
A beautiful place; villas all glass and white furniture, very minimalistic and modern. Nothing Costa Rican about this place; the grounds are beautiful and decorated by imported Balinese art, the staff all American. Haven't see one Tico here. Restaurant serves meals all day and at night you can have their special 'surprise' meal which is a 4 course meal. Ok, it all sounds snobby and a bit pretentious (compounded by the constant lounge music in the background) but the staff was nice and friendly and didn't act snobby or pretentious. We were told that it is a popular place for honeymooners and I can see why.
Your can book Oxygen Villas on Booking.com
---
---
.

Costa Paraiso, Dominical
Another stay on the Pacific Coast. The hotel is on a large, beautiful site and the American owners have done a great job with landscaping. Located right on the beach, we took some long walks down the coast. I have to say though that there is nothing very attractive about Costa Rican beaches (at least this stretch of coast). We had a few issues with this hotel but they had nothing to do with the wonderful geographic setting.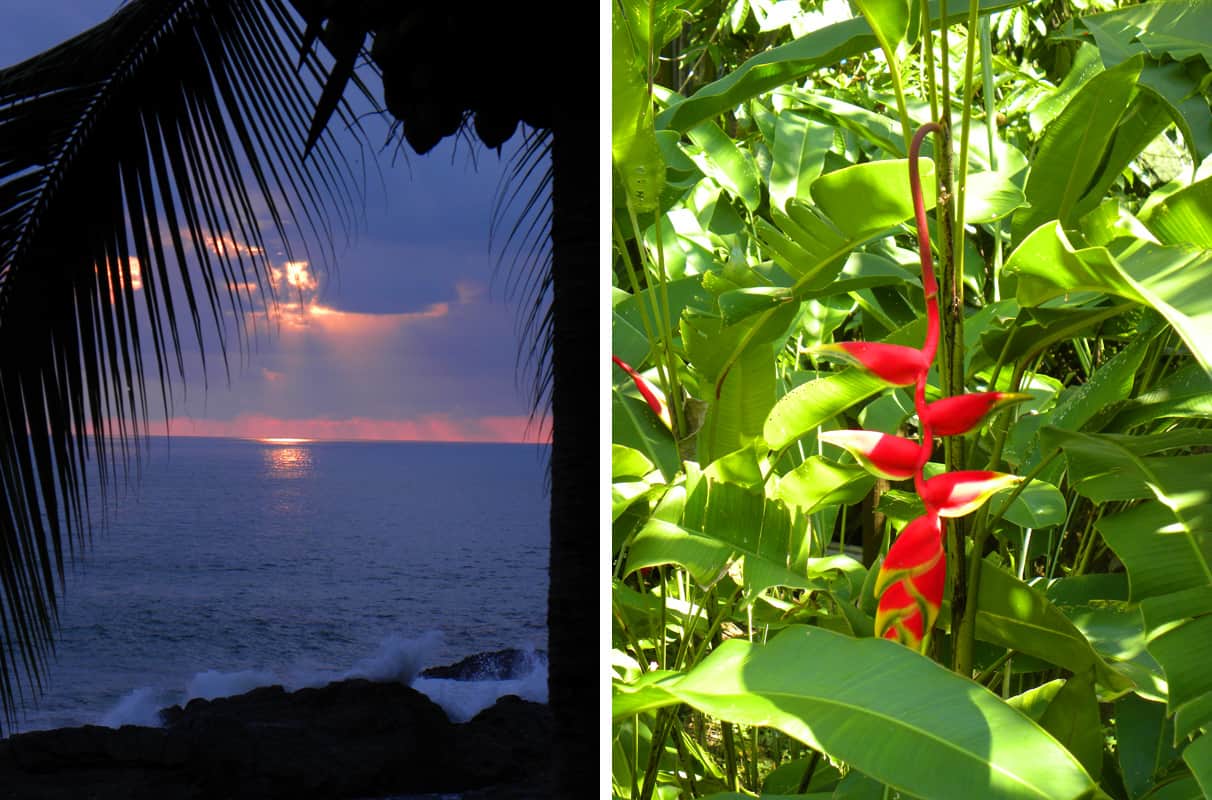 ---
---
.
Villas Alturas, Dominical
I'll be truthful – after a week, nothing has impressed us in Costa Rica. No sights that have left us breathless, no place that we would say "wow, I'm sorry to be leaving". Villas Alturas, on a high hill about 10km south of Dominical, changed that. The location was spectacular, the owners (again American) friendly, and the food great. I woke up at 5:30 am one morning to see the sunrise and felt spectacularly happy watching the sun come up. A really magical moment and I would suggest that anyone coming here get up just for that.
Villas Alturas was beautiful and we recommend it. Gorgeous place. BUT – like every other place in Costa Rica, I suggest having a car (preferably an SUV). We use Rentalcars.com whenever we rent a car (which we should have done here).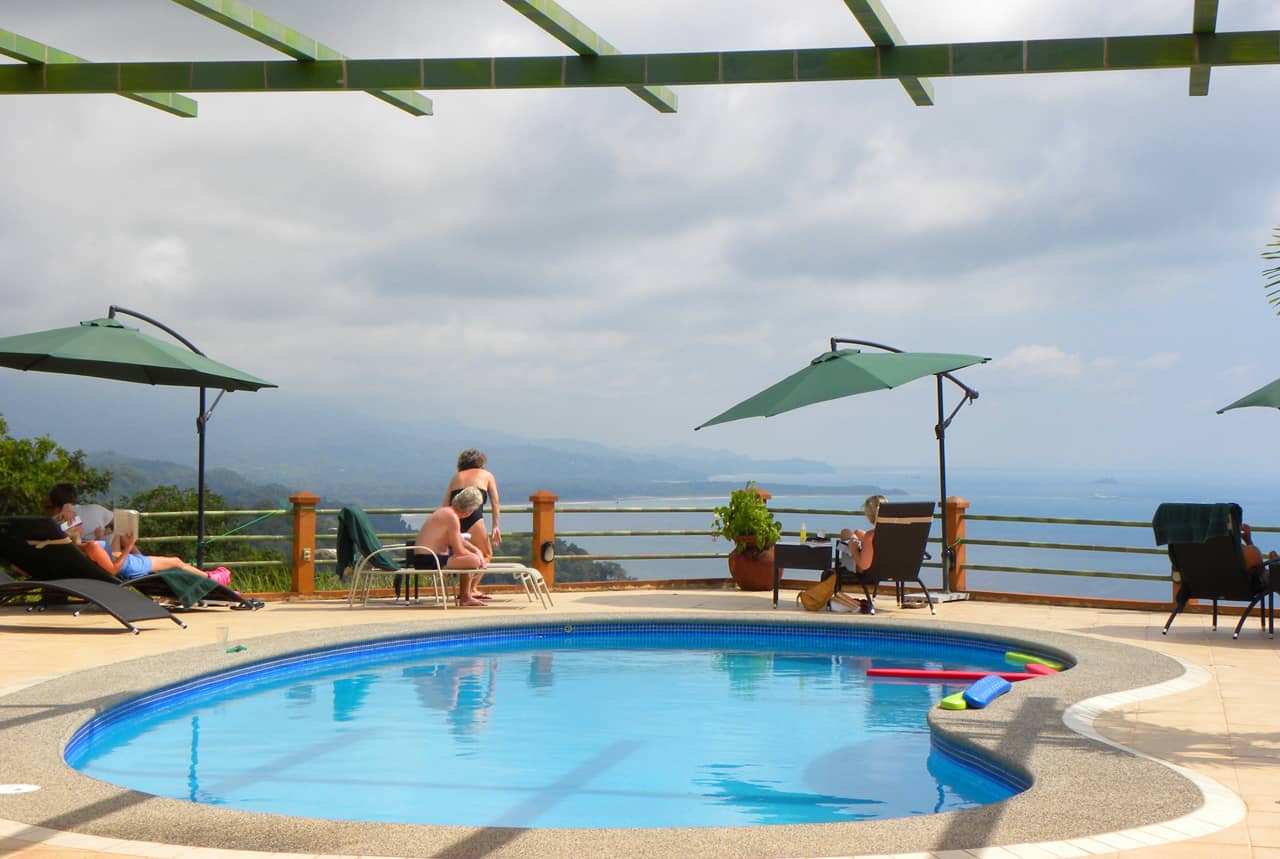 After a week at these resorts we were ready for action. Our next stop, La Fortuna, is supposed to be the adventure capital of Costa Rica.
---
---

Ps. If you find our blog helpful, please consider using our links to book your flights, hotels, tours, and car rentals. Have a look at our Travel Resources page.