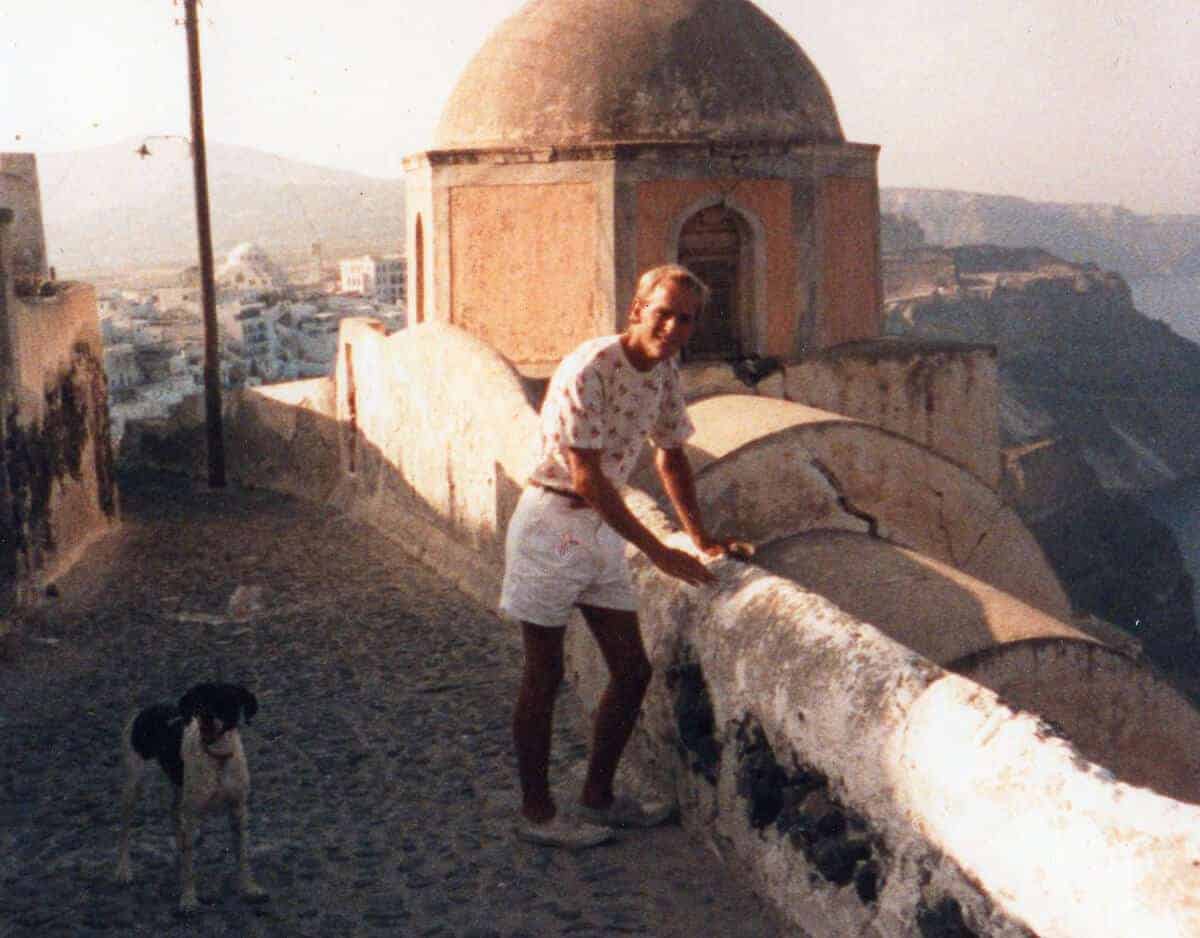 Getting from Italy to Corfu (Greece)
Last week Lissette and I got on the ferry for Greece. The last time I was in Greece was 1987. At that time my mother was working in Zambia (in Southern Africa) and I was 20 years old and going to university in Montreal. I didn't get to see her much but that year she suggested that we have a summer vacation together in Greece.
Note: if you just want to know how to get from Italy to Corfu (without all my memories) just scroll down
We met up in Athens and spent 2 weeks in Greece. There were some highs and lows. All I remember of Athens was concrete, heat, and the biggest cockroaches I've seen in my life. In those days there was no internet and we came unprepared. We had no idea (even then) how busy the Greek Islands could be. We spent a night sleeping on the beach – in a sandstorm – on the island of Milos. Luckily we had brought our sleeping bags. I remember walking around in Santorini early in the morning, looking over the views of the black cliffs and the sea and being amazed by the incredible beauty of it all.
But when I think of Greece I mostly remember a summer where I was plugged into my Walkman and listening to my music. I had brought all my favorite cassettes with me: "Eat 'em up and Smile' by David Lee Roth, "Reckless" by Bryan Adams, "Billy Idol" and Corey Hart's "First Offense". But my favorite by far was that David Lee Roth album. And my two favorite songs on that album were Yankee Rose and Big Trouble.
---
---
The funny thing is that taking the ferry back to Greece with Lissette it all came back. I couldn't get those songs out of my head. I ended up downloading all the songs from the Eat 'em up and Smile onto my ipod. I'm suddenly back to listening to David Lee Roth.
It's funny how we associate memories and places to music. The following year I met my mom in Harare and we spent a few weeks doing a road trip through Zimbabwe. I remember at the time we would argue over music while in the car. She'd want to play Tracy Chapman. I had moved on to hard rock.
For those curious, here's Yankee Rose by David Lee Roth. Looking at it I realize that he was ahead of his time. Just watch RuPaul's Drag Race. Bet David Lee Roth never thought he'd be inspiring drag.
---
---
People may have come to this post hoping to get info on how to get to Corfu from Italy.
The best way is to take the Grimaldi Lines ferry from Brindisi. In summer they have a direct ferry to Corfu Town (Kerkyra) . But in the winter (we took it in March) you have to take it to Igoumenitsa on the mainland (the Grimaldi Lines ferry takes 8 hours). From Igoumenitsa you have to take another ferry to Corfu (they have one about every 2 hours..and it takes 90 minutes to get to Corfu).
A couple of tips:
In Brindisi
You can buy your ticket online but unless you can'print it out don't bother – they won't accept an eticket. As we found out, they'll make you go back to the ticketing office where they'll print out a ticket for you. Stupid. Cost was 40 Euro per person (March 2019)

The ferry terminal is far from town and you should take a taxi to the ticketing office. If you can, keep your taxi waiting so he can take you to the boat which is a good walk from the ticketing office.
---
---
The ferry ride to Igoumenistsa gets very scenic when you cross the Adriatic. You'll be descending down the Albanian coast which is lined with snow-peaked mountains.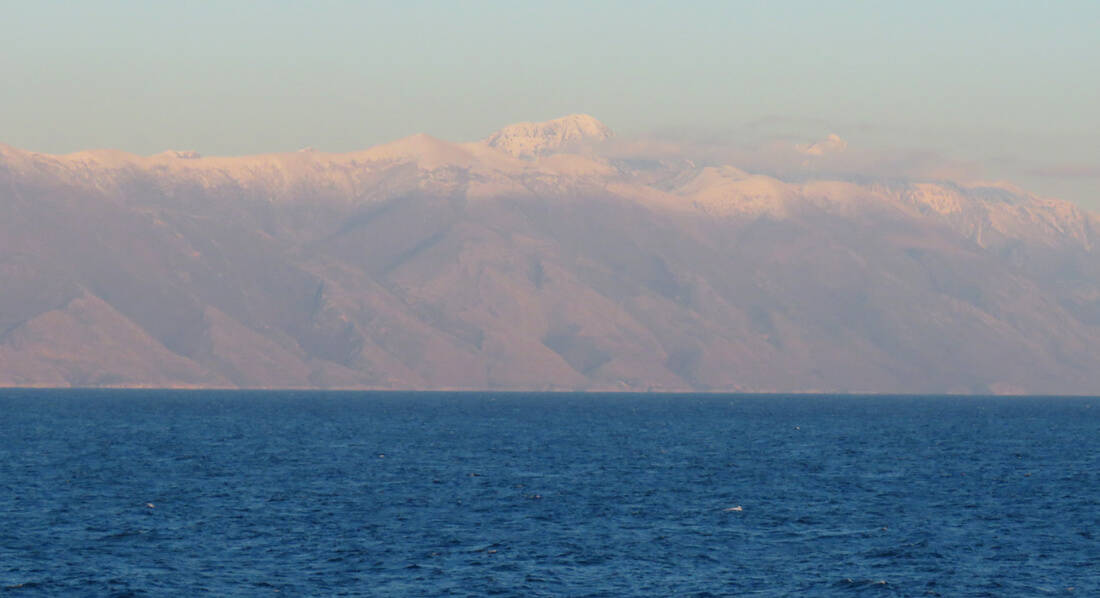 In Igoumenitsa
Your large ferry will be docking to the right of where the piers are for the smaller boats. When you get off the boat you'll have to walk around, to the right, to get out to the street. From there you have to walk about 10 minutes to get to where the ferries leave for Corfu. There is a ticketing booth right there next to where the ferries dock.

Here's the schedule for ferries leaving for Corfu.

If you have time on your hands, there's a nice cafe right across the street from the ticketing office which stays open late.
---
---
In Corfu Town
We took the last ferry (at 23:30) and arrived at 1 am. There was 1 taxi waiting at the pier which we grabbed. It cost us 7 Euros to our apartment in the center. Note: As we later found out, you can walk to the old town. It'll take 10 – 15 minutes depending on where you're located. Corfu town is very small.
Ps. If you find our blog helpful, please consider using our links to book your flights, hotels, tours, and car rentals. Have a look at our Travel Resources page.