Does the Romance of Travel still exist?

It's the trip I'll never forget. I was 21 years old, a university student in Montreal. My mother worked and lived in Lusaka, Zambia. That year she invited me to spend Christmas holidays with her.
I flew Montreal – Paris on December 21, 1989 with Air France. I remember the date well because it was the same day as the Lockerbie bombing: the day the Pan Am flight from Frankfurt to Detroit was blown up mid-air over Lockerbie Scotland. I remember landing in Paris and seeing everyone glued watching the news on the airport tv sets.
From Paris to Lusaka I was booked to fly UTA. UTA was an exotic airline, they went to all kinds of strange places that the major airlines didn't cover. This particular flight for example stopped in Libreville (Gabon), Brazzaville (Congo), Lusaka, with the final destination being Lilongwe (Malawi). It was a huge plane, a 747-300, and I remember how odd it seemed to be landing in Libreville with its single runway and small terminal building. An hour and a half after that first pitstop we made a quick stop in Brazzaville before continuing on to Lusaka for the 3rd (and my final) stop.
---
---
I remember loving the flight, I had a window seat and was amazed by the red African earth below and the strange cloud formations that seem so particular to Africa. The airlines treated you well back then. The food was fantastic, I remember being served filet mignon and all the wine I could drink. When breakfast came around we had croissants and eggs. I was a student at the time and for me this was the height of luxury.
Flying was something I always looked forward to and I often didn't sleep the night before. It always excited me. I loved airports, they always felt so "international". I'd see the stewardesses and I'd try to figure out where they were from based on their uniforms and complexions. Airports didn't seem so stressful back then and I remember well-dressed, civil people who smelled good* (I don't think people farted in those days). I like to think that people dressed up and put on cologne when preparing of those international flights.
* Don't get me started those inflight magazines with perfumed pages. They were for me the epitome of class and sophistication.
I did a lot of travelling when I was younger: living in Africa when I was a child, moving around Canada in my early teens, having my first independent trip to Europe when I was 17 (with my childhood friend Laurent), and then re-discovering Africa with my mother in my late teens and early twenties. All of these experiences contributed to my love of travel.
---
---
Do I still love travel? Yes and No.
I now hate the airport experiences. I can't stand the lines, the pushy people, the (at times) nasty security personnel (I can't blame them too much though considering the people they have to deal with).
I still love parts of the flying experience. If I can have a quiet spot at the window with a normal person next to me I'm happy. I can look out the window all day. But I can never get over the "new normal" of people: people who use your headrest to pull themselves up from their seat, or who put their feet up on your armrest, or the alpha-male who sits next to you trying to claim all the leg space ("look at me with my big balls. I need to space out my legs because my balls are soooo big"). When the plane lands I'm always amazed by the people who fight to be the first out of their seat to get their luggage. Haven't they figured out by now that it takes at least 10 minutes before the jet bridge is connected to the plane, the plane door is open, the first class passengers are let out, and the 30 rows in front of you can get out of their rows?*
* Sorry, the new normal is that you don't let people in front of you get out of your rows. It's a competitive sport and you have to edge in there and cut them off before they can get out…
And what happened to the beautiful, good-smelling people? Now people fart. They don't care anymore. And then you also get people wearing flip-flops and/or tank tops….which means lots of smelly feet and armpits. People are disgusting.
That's the new reality of flying.
And then there's the new reality on the ground. Never has the earth had so many people visiting the same places. And those people are the same people you sat next to on the plane.
---
---
Anyway, I was talking about the Romance of travel.
When I say romance of travel I'm thinking of those moments when you're in bliss, when you just go "wow, I so happy to be here in this moment to experience this. This is why I travel. I wouldn't trade this for anything in the whole frigin world". It's the moments that you fall in love (again) with travel, or maybe that first time when you fell in love with it.
It can be a place, an experience, or people you meet.
A few of our recent "Bliss" moments:
– Taking "El Chepe" from Chihuahua to the Pacific Coast of Mexico a few years ago. An incredible experience meeting interesting people, seeing beautiful geography, and the closest thing that's ever come close to a "luxury train experience" (but on the cheap). On one of the days I stopped in Divisadero and, alone, hiked to the top of a cliff and sat there looking out over the Copper Canyon. There was not a single human being in sight. I'll never forget that moment.
– Lissette and I in South Africa's Western Cape, driving through the desert and across the Swartberg Pass. Incredible landscapes, few people, and the feeling of freedom having your own wheels.
– Again in South Africa, a weekend through the vineyards of Stellenbosch, driving from winery to winery. While South Africa is not unknown by tourists, we never felt that there were too many tourists (nor were they the discount airline bunch you see all over Europe). South Africa remains the best-quality-for-money experience we've had anywhere. Combine it with incredible natural beauty and friendly people…I'll never forget it.
– Lissette will tell you that surprises along the way are what motivate her to see more. Seeing places like Split, Lviv, and Olomouc – a few of the places that we both fell in love with over the last few years. We've been travelling full-time now for 5 years and it's discovering unexpected places that keep her interested in discovering more.
– The people we've met along the way. Lissette will always remember people we've met and conversations we've had. It can be an extra special Airbnb owner, the girl at the gym she bonded with, or the guy who started a conversation with her at the airport. We may never meet these people again but these are people from all over the world that she never would have met if we hadn't decided to travel the world.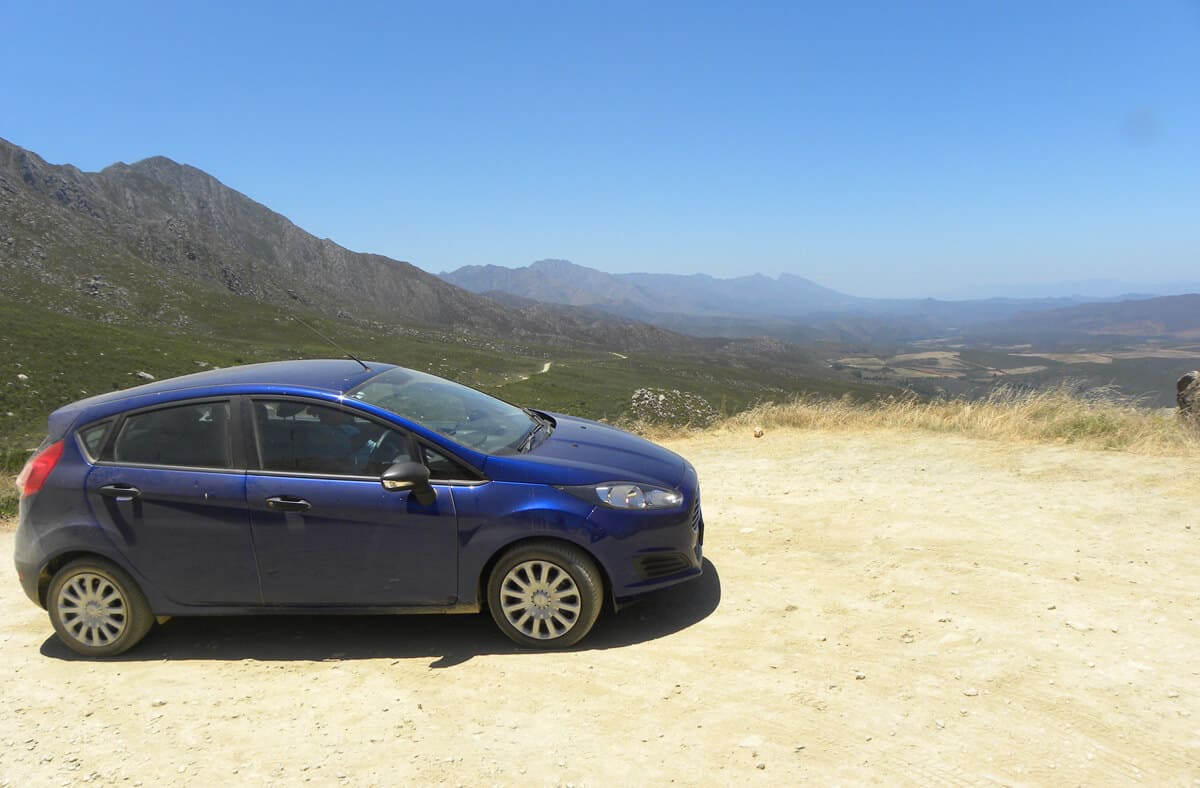 It's these moments that keep the romance of travel alive. I started off this post with the flight story – for me the physical travel was always part and parcel of the whole travel experience. I remember, on one of those flights returning from Africa, when a stewardess came up to me and asked me if I wanted to switch seats. I ended up having a row to myself on the top deck of a 747. I'll never forget that.
Those moments are fewer in between now. They rarely ever happen when flying and I find that they happen less when arriving at your destination as well. There are many places in the world that have to be seen. Venice for example. But with all the tourists visiting the same places, can you still find those blissful moments?*
* I mentioned higher up how we loved Split. But Split June to August is a whole different place. We would have hated Split if we had discovered it in summer.
Sometimes I wonder if I've become jaded. But I don't think so…I think if you compare the average travel experience today vs 20 years ago you'll find reasons to think that the travel experience is just not what it used to be. Case in point, my return to Ko Phi Phi in 2008 – an extreme comparison but an indication of how things have changed.
---
---
Travel Inspiration
But the above is not to say that we've lost the romance of travel. We still have those moments that inspire us for more. It's just harder to find now. We know, for example, that the iconic, popular places don't do it for us. I mentioned Venice up top. While many places are worth seeing, I think inspirational places and moments are harder to come by just because of all the other tourists seeking the same experiences in the same places.
I also think that as a traveller you have to target specific experiences and do them a certain way. And, without sounding like a snob, if you want more than the mass tourist experience you either have to pay for a higher end experience, do something that majority don't, or go places not reached by mass tourism.
So, some Travel Inspiration ideas that we're thinking of?
– Lissette finds the idea of train travel romantic. We've done a lot of train travel but very little of it has been romantic. She still dreams of that "romantic train ride". A few of the world's most romantic train rides (turn your sound down if you click on that).
– A bike journey. Something I've had in mind for a long time. Many years ago I did a 7 day organized bike journey of Quebec's Gaspe peninsula with Velo Quebec. I'd like to do something similar…but this time somewhere in Europe.
– Russia. We've been curious for a while. Would love to see Moscow and St. Petersburg No longer, Putin changed all that.
– We've always put off India. We're intrigued by it (especially Rajasthan) but it's a destination that makes us nervous. But after our tour in Georgia and Armenia we've rethought it and are thinking of one day taking a 10 to 14 day tour (either private or group tour). I think it's one of those destinations where you save yourself a lot of hassle doing it the tour route.
Ps. If you find our blog helpful, please consider using our links to book your flights, hotels, tours, and car rentals. Have a look at our Travel Resources page.