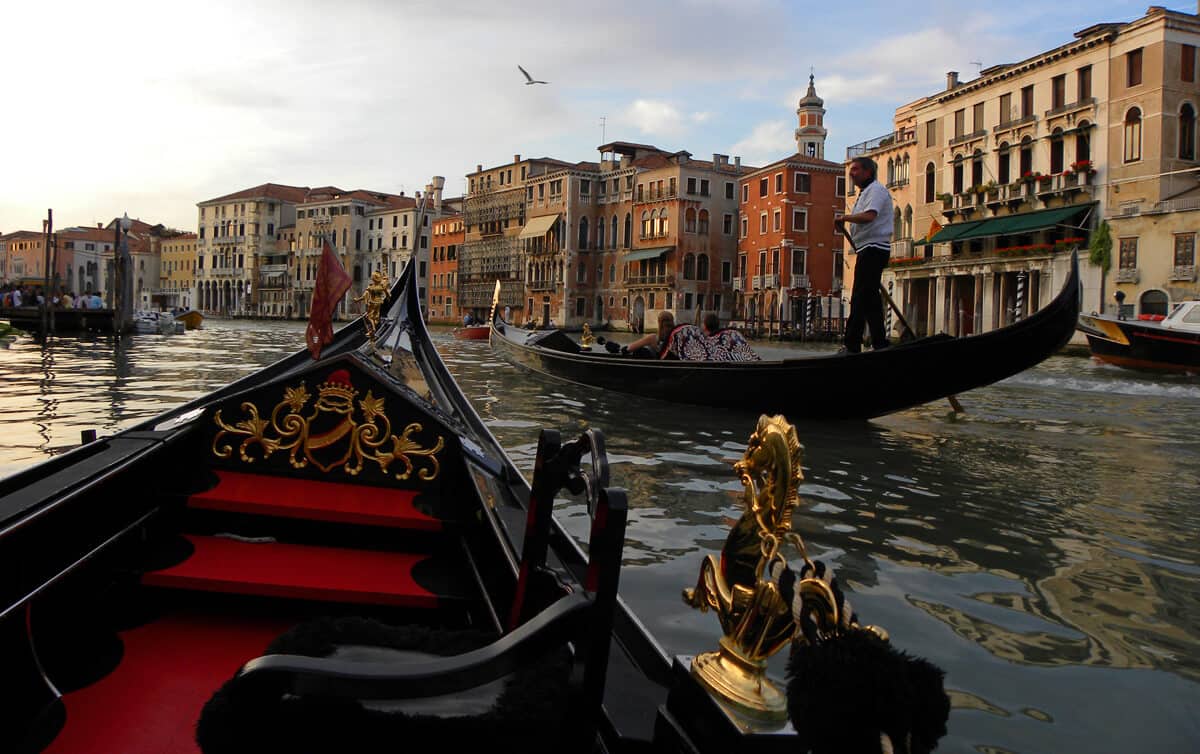 Highlights of a trip to Venice, Italy
Every corner of Venice is another painting. Three days we walked the city, usually getting lost. Tons of alleys, little bridges over canals, squares with churches. The detail is everywhere and the beauty of Venice is that it hasn't changed with time. This post covers the highlights of a trip to Venice, Italy.
You have to see the main sites (St. Marks' Basilica, Piazza St. Mark, Doge's Palace, Campanile, Rialto bridge) but much of the attraction is to just walk around and explore. The city is deceivingly large – in 3 days I would guess we saw 10% of the city, and that's not including the other islands like Lido and Murano.

Venice: (very) brief history and interesting facts;

-The islands in the lagoon first inhabited by refugees from Roman cities fleeing invasions by Germanic tribes and Huns. -Venice officially founded in 421 AD.
-Rialto Island (the current location of Venice) became seat of the governor in 775-776. Palazzo Ducale (Doges' Palace) was built starting in 814. St. Mark's basilica was built in 832 – but the version standing today was built in 1063 after the original was burned down.
-Between 9th and 12th century Venice developed as a city state, capitalizing as a trade center between the western world and the east, especially the Byzantine empire centered in Constantinople (now Istanbul).
-Constantinople fell during the Fourth Crusade (1204), whereupon Venice gained much of the loot, including the 4 gilt bronze horses that were placed above the entrance to St. Mark's Basilica (the ones there today are replicas – the originals, which we sculpted in 4 BC, were taken down because of air pollution. They are now on display inside St Marks's Basilica ).
-By the late 1400′s Venice was the richest city in Europe as well as a military power. It was famous for its Navy and merchant fleet.
-Venice's decline came in the 15th century when it's importance waned following discovery of the New World and sea routes to India. Wars in the Eastern Mediterranean as well as the 1630 plague (which killed a third of its citizens) also weakened Venice.
-Venice lost its independence in 1797 when Napoleon conquered the city. It became an Austrian territory for a brief period. In 1866 became part of the Kingdom of Italy. It was never bombed during WWII, both sides respecting "the most gorgeous city on earth".
---
---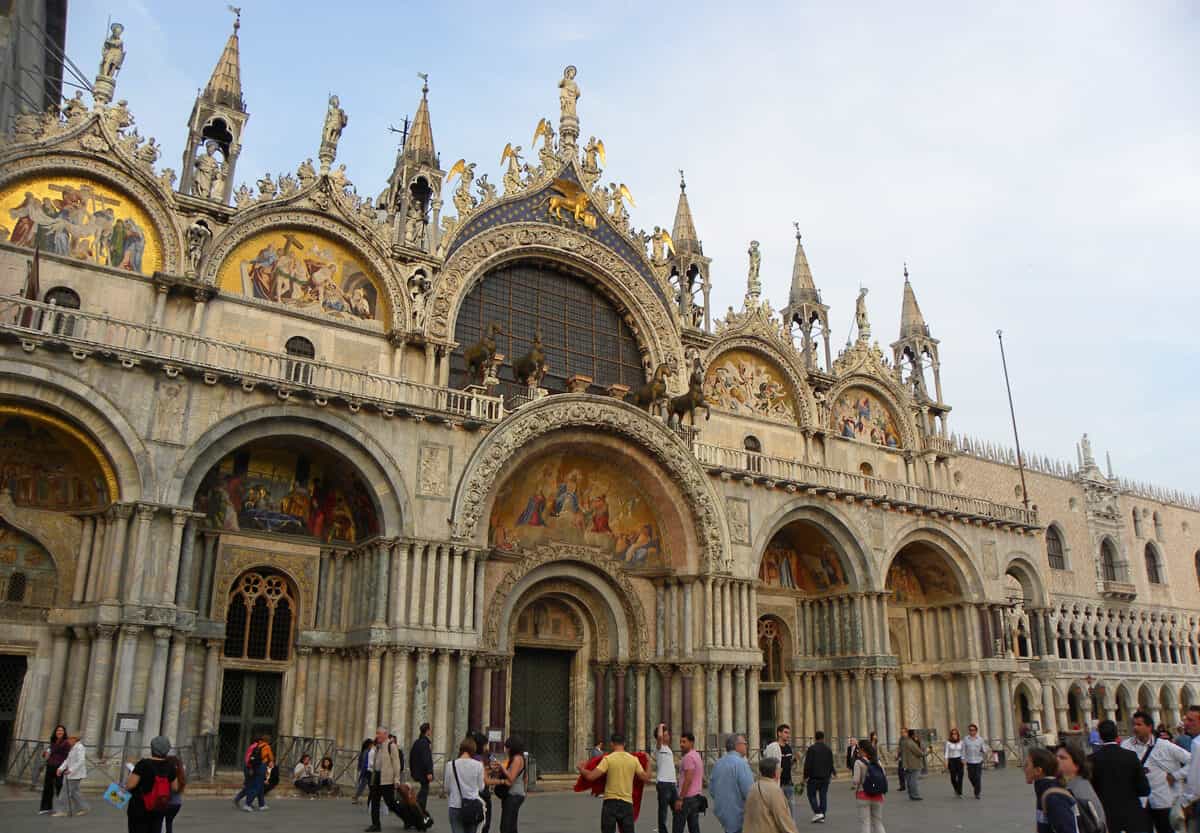 Most impressive sites: Doge's Palace was for us the highlight of all highlights. So many huge rooms with beautiful artwork. Best museum I've ever been to. St. Mark's Basilica was also very impressive. The visit to the Basilica is free but you have to pay to see the museum within it – the most impressive thing here are the 4 bronze horses which are said to have been made between the 2nd and 4th century BC. The tower (the Campanile) had great views over the city and is a 'must see'. We went to the Correr museum but breezed through it. Maybe we've just seen too much art on this trip. We saw the Rialto Bridge and the 10 million tourists hanging off it. I can appreciate the history but honestly didn't do too much for us. We took a gondola ride which one has to do if visiting Venice. I was actually going to propose to Lissette on the gondola, thinking that every woman's dream would be to be proposed to in Venice on a gondola. But Lissette wasn't in her #1 mood (tired. We'd been doing a lot of travelling) and I suddenly got nervous. How humiliating would it be to propose and to be rejected on a boat, on a dirty canal, with another guy on the boat? It's not like I could just say "screw this" and walk away. Where are you going to go? You'll be forced to stay there, dwelling in the rejection while an Italian man looks down on you in disdain. So I aborted, deciding to wait for more ideal circumstances .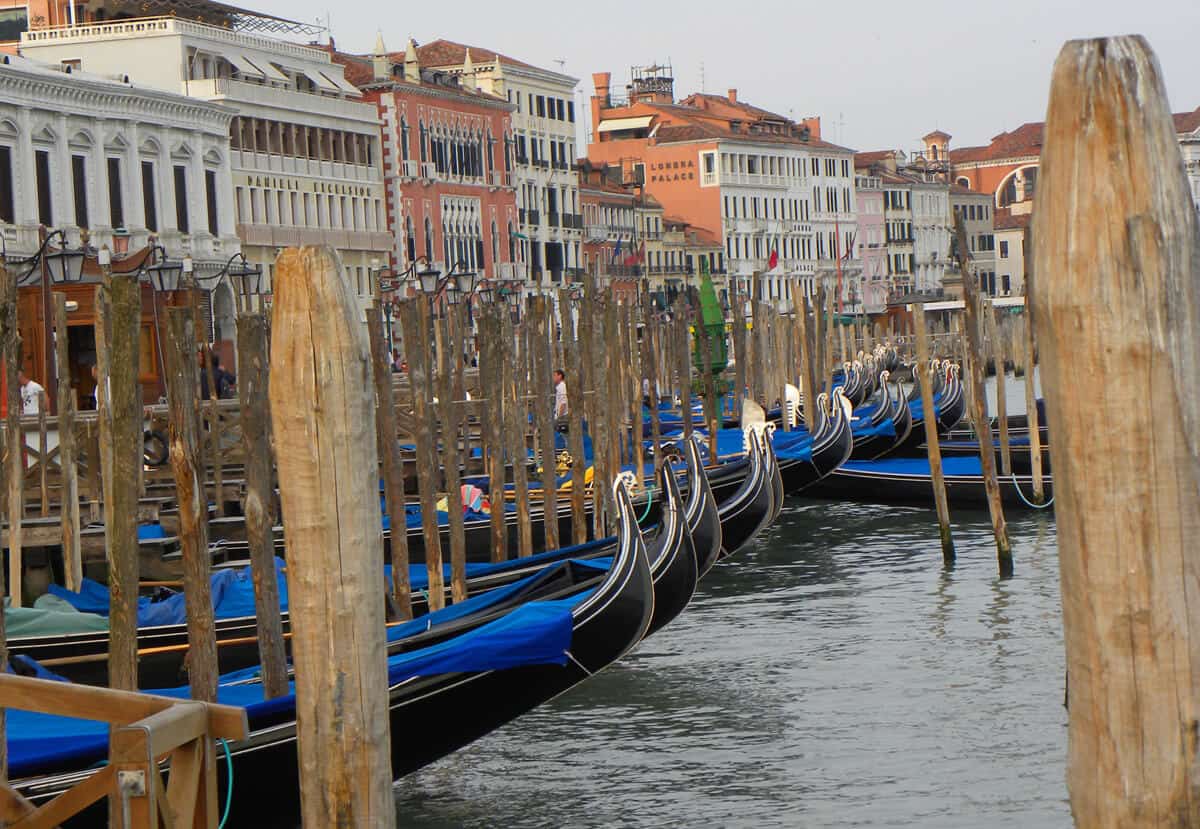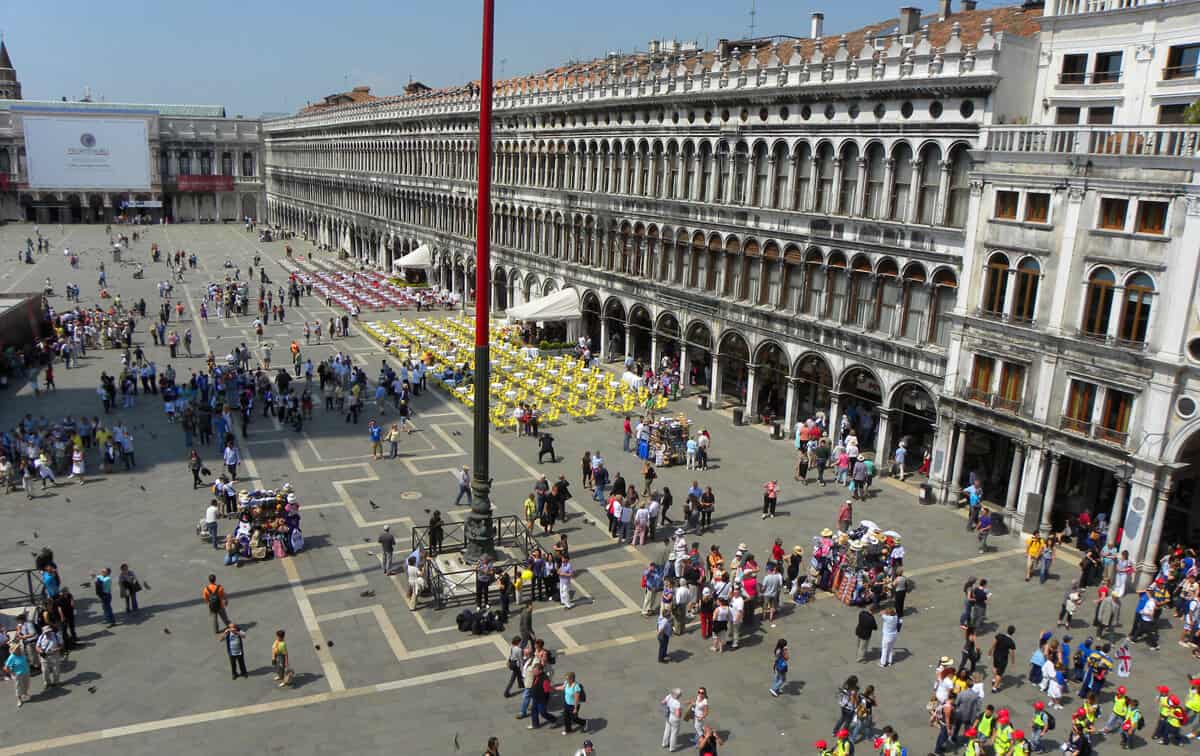 ---
---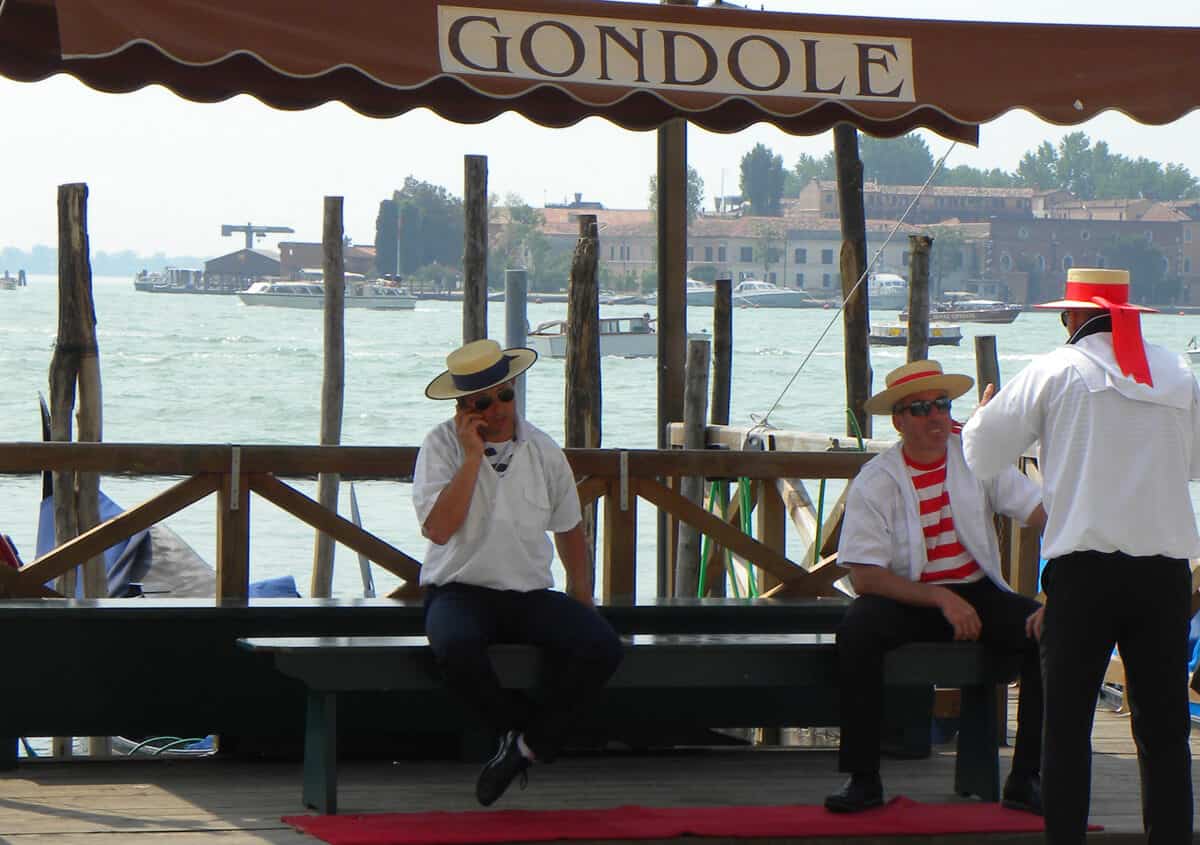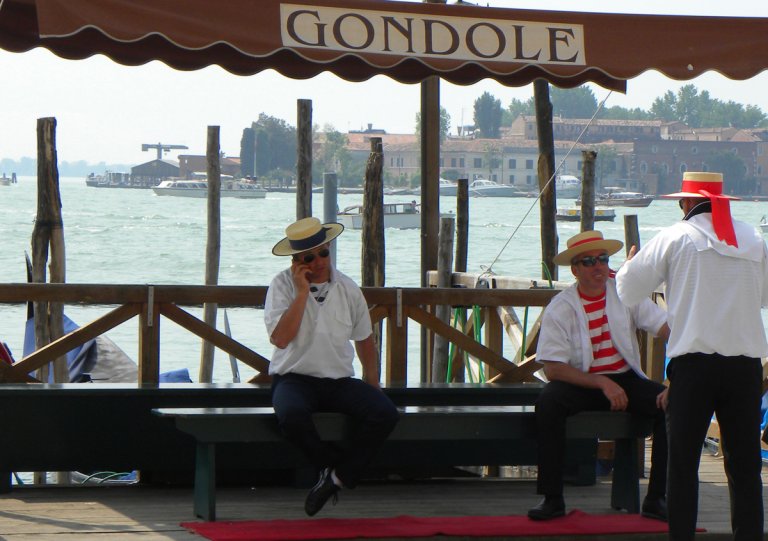 One thing we really enjoyed were all the little bars, restaurants, and gellato stands in Venice. Eating in Italy is a joy; unhurried we would start with a couple of glasses of Prosecco (Sparkling wine), have appetizers, go on to a litre of house wine, have a pasta dish. Finish with desserts and coffee, with a glass of grappa. Italy is the good life when it comes to eating.
We also appreciated the Italians who, despite the HORDES of tourists in Venice, are still friendly and helpful. They've made us want to see other places in Italy sometime in the future.
---
---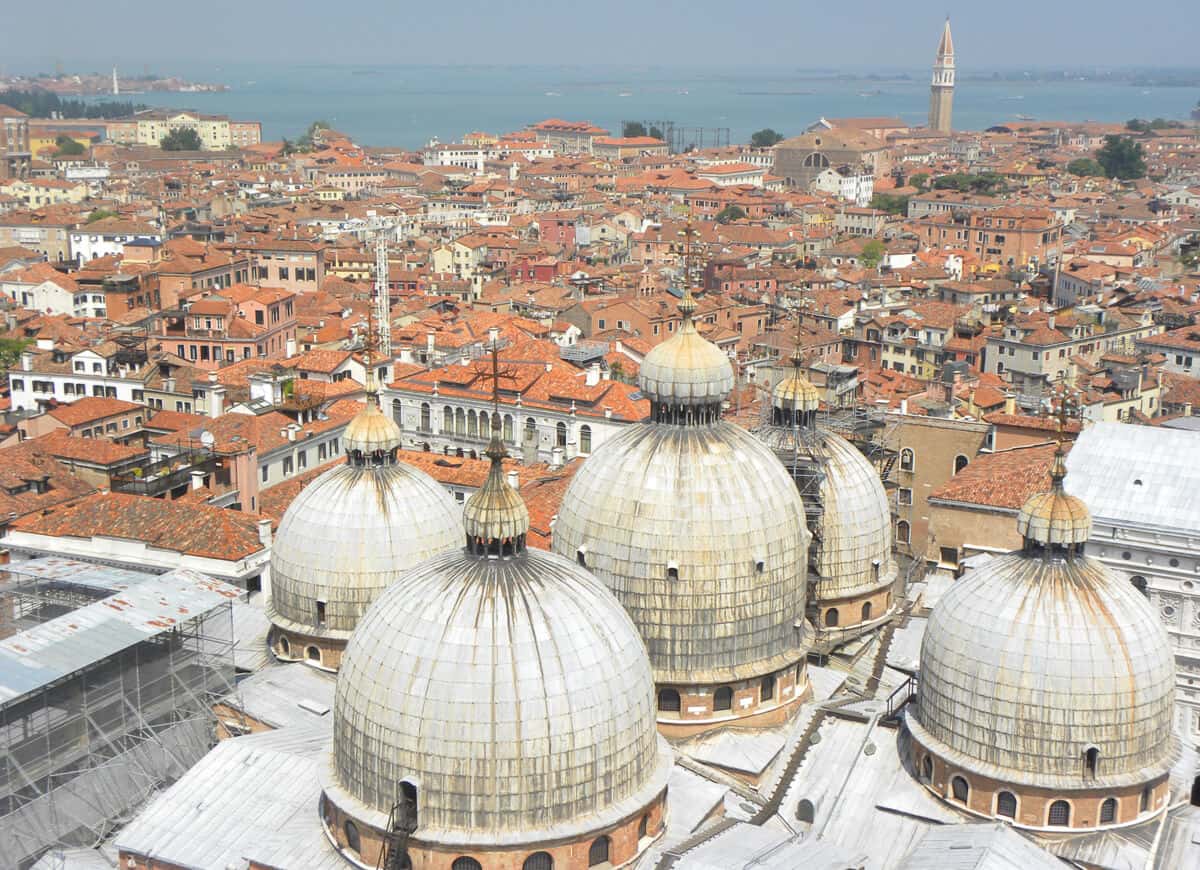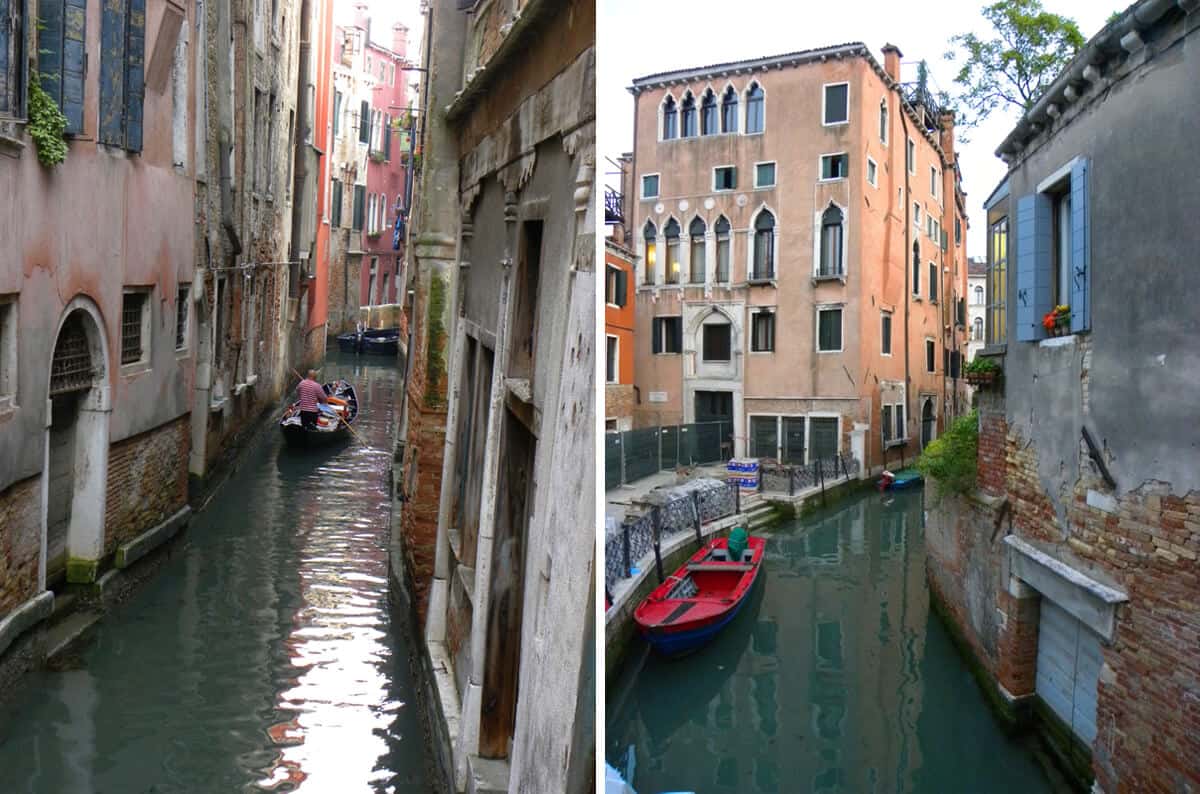 Summary: we loved Venice. It's gorgeous. Sure, there are a lot of tourists and it's at times exhausting. 3 days was enough. But we'll be back sometime in the off-season when it's quieter.
---
---
Tips and Practical information
– Accommodation. We stayed at the Hotel Cannaregio 2357, which is a bargain in Venice. Recommended.
– Tours (and how to pace yourself). We've been back to Venice several times and the one tip I have is to pace yourself – don't rush to see everything or do every tour. It's exhausting. Walk around, sit in a cafe, have a gelato…enjoy Venice. Having said that, make sure to at least see Doge's Palace and St. Mark's Basilica (see the last tour below. Recommended).
.
Ps. If you find our blog helpful, please consider using our links to book your flights, hotels, tours, and car rentals. Have a look at our Travel Resources page.