Iguazu Falls: Which side is better?
I've seen all these websites comparing which side of Iguazu is best, the Brazilian or Argentinian. My opinion is that you absolutely have to see both – they're both different and if you've come all the way to this part of the world to see the falls you have to see both sides.
But if I HAD to chose then I would choose the Argentinian side. Although the single best view of Iguazu is on the Brazilian side, there is so much more to see on the Argentinian side: more waterfalls, more walkways, and more close up views – and the lookout overseeing Garganta del Diablo is pretty spectacular.

---
---

We also felt that the Argentinians had put more effort into the park facilities. Everything felt more up to date and better organized. We arrived at the park and were amazed by pretty tour guides, dressed in guide uniforms, who spoke a variety of languages for various tour groups. They had smiles on their faces and were friendly (I've mentioned through the last few posts that we haven't found the Brazilians very friendly). We were quite impressed by Iguazú National Park, as the park on the Argentinian side is called.
This 1 Day Private Tour covers both sides of the Falls. Recommended.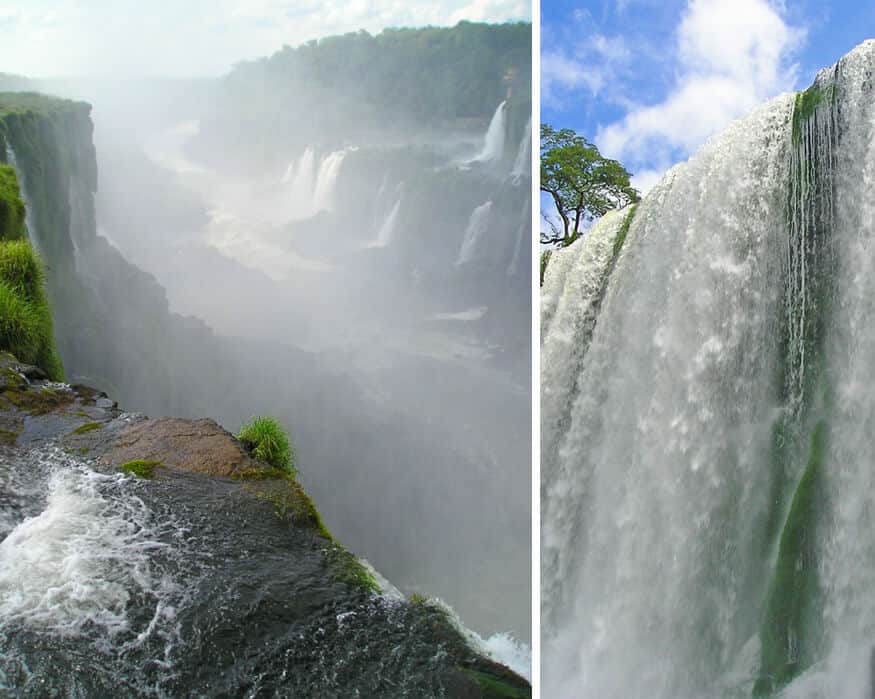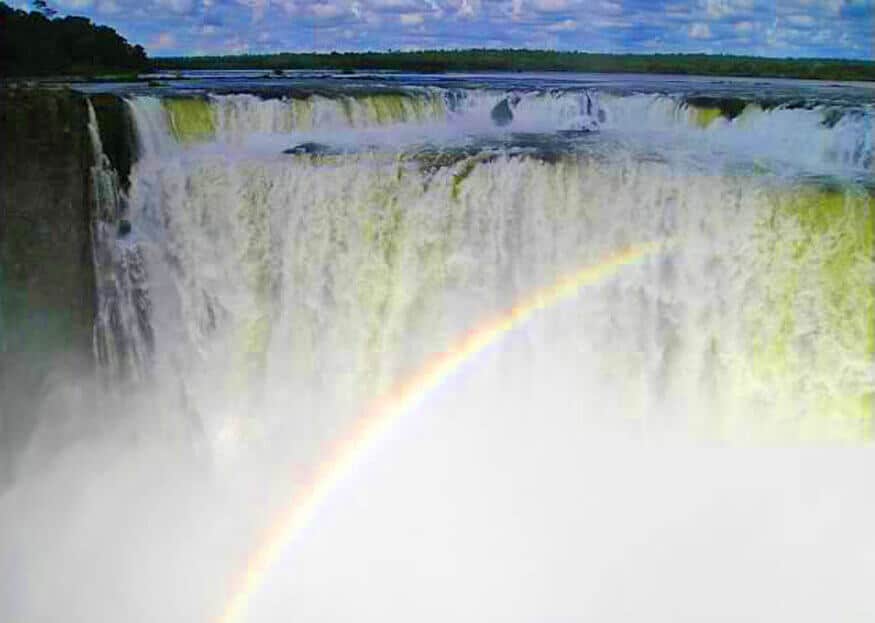 ---
---
Accommodation: We stayed at the Sanma Hotel on the Brazilian side. Was a great location to see the Brazilian side being only 400 m from the falls. But to go to the Argentinian side you require a 30 taxi ride.
Getting there: We flew GOL from Rio, an approximately 2 hr flight. If flying to the Brazilian side, you'll by flying into Foz do Iguaçu/Cataratas International Airport (code IGU) which is 3 km (about 5 minutes) away from the San Martin Resort where we stayed. If flying to the Argentinian side, you should fly into Cataratas del Iguazú International Airport (code IGR). It's located 6km from the falls.
Have you been to Iguazu?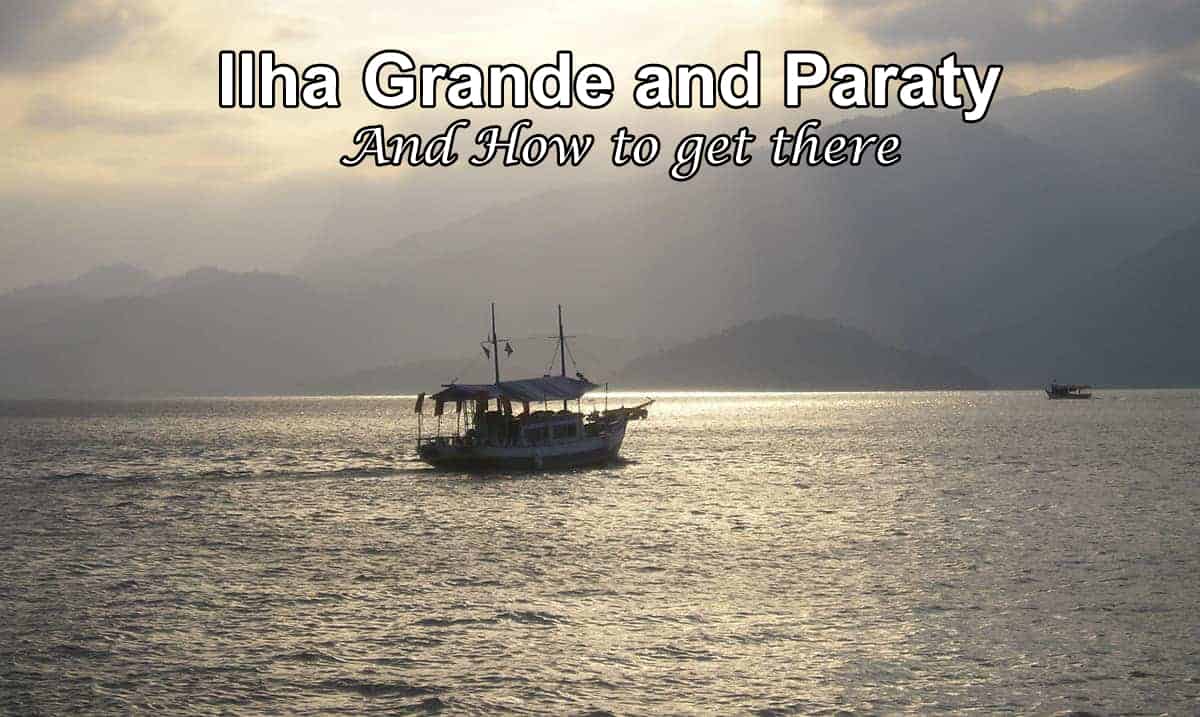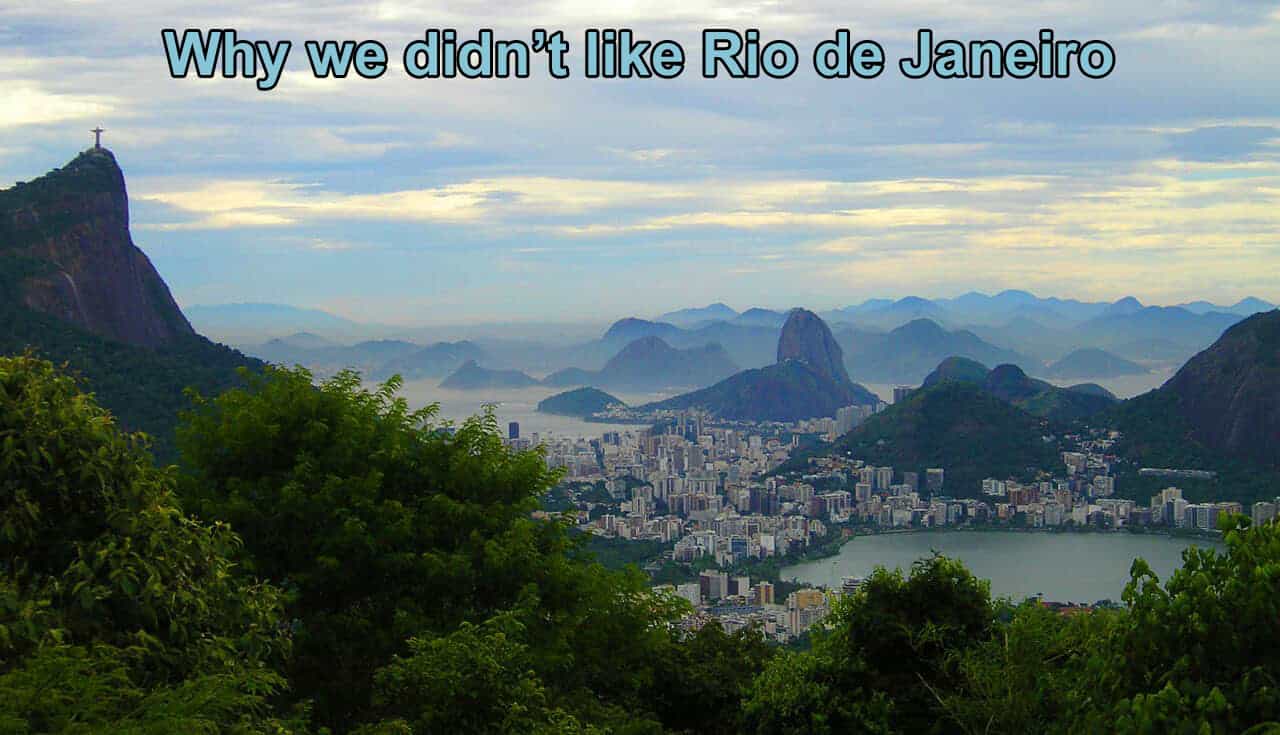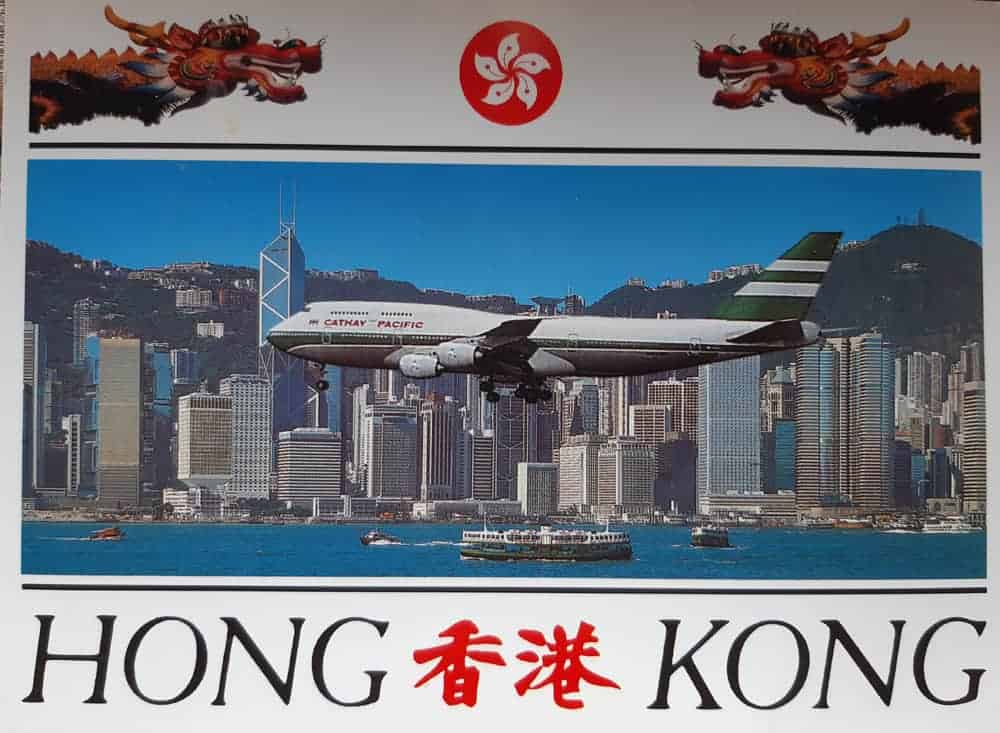 Ps. If you find our blog helpful, please consider using our links to book your flights, hotels, tours, and car rentals. Have a look at our Travel Resources page.