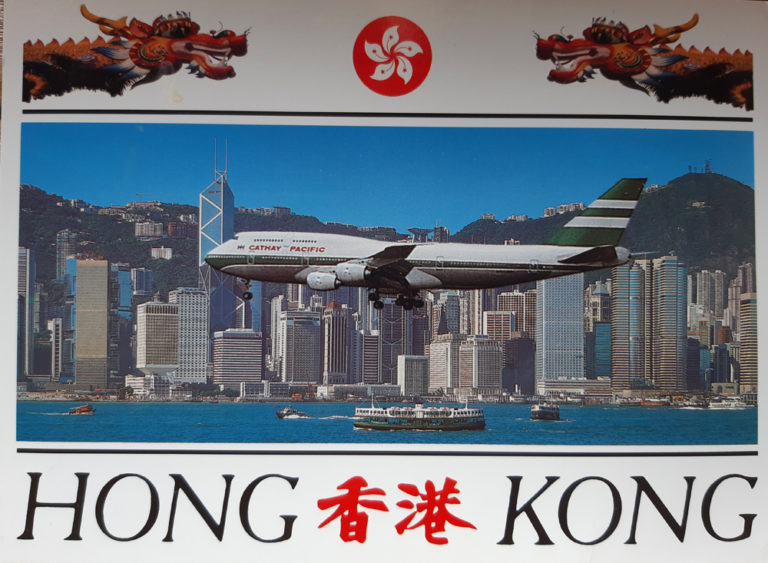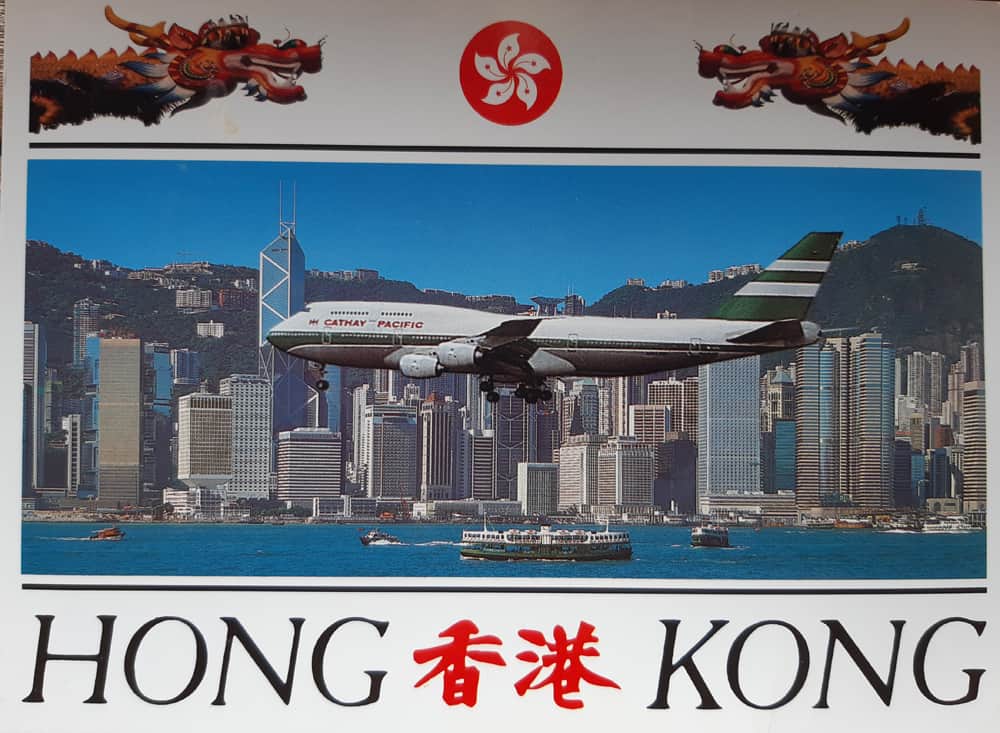 Postcards from Around the World
I've always collected postcards. When I first started travelling I would buy a postcard everyday. I used them as a diary, using postcards to keep track of where I was and what I had seen and experienced on any given day. In the days before digital photography having a nice postcard also made for an inexpensive souvenir – if my photos didn't come out or my camera roll somehow jammed, at least I would have memories of the places I visited.
Friends and family knew I liked to collect postcards so they would often mail or bring postcards back from exotic places. I couldn't always travel when I was younger so I found getting these postcards incredibly inspiring.
At a certain point I had hundreds of postcards. Unfortunately I threw many away when we decided that we would travel full-time. We had to downsize. I did keep some favorites though.
Here are some of those along with a few postcards bought along the way in recent years.
Lake Toba, Sumatra (Indonesia)

Back in 2004 my mother invited me to visit her in Indonesia. It was one of the most interesting, most off-the-beaten-path trips I've had. The highlight was Samosir, an island in Lake Toba, the world's largest crater lake. We rode a motorbike up and down the island, almost hitting a buffalo and getting a flat. We were saved by a local mechanic.
After I left Lake Toba my mother stayed on and was there when the earthquake and tsunami hit on December 24th of that year. She was fine in Lake Toba but nearby Aceh was decimated.
Lviv, Ukraine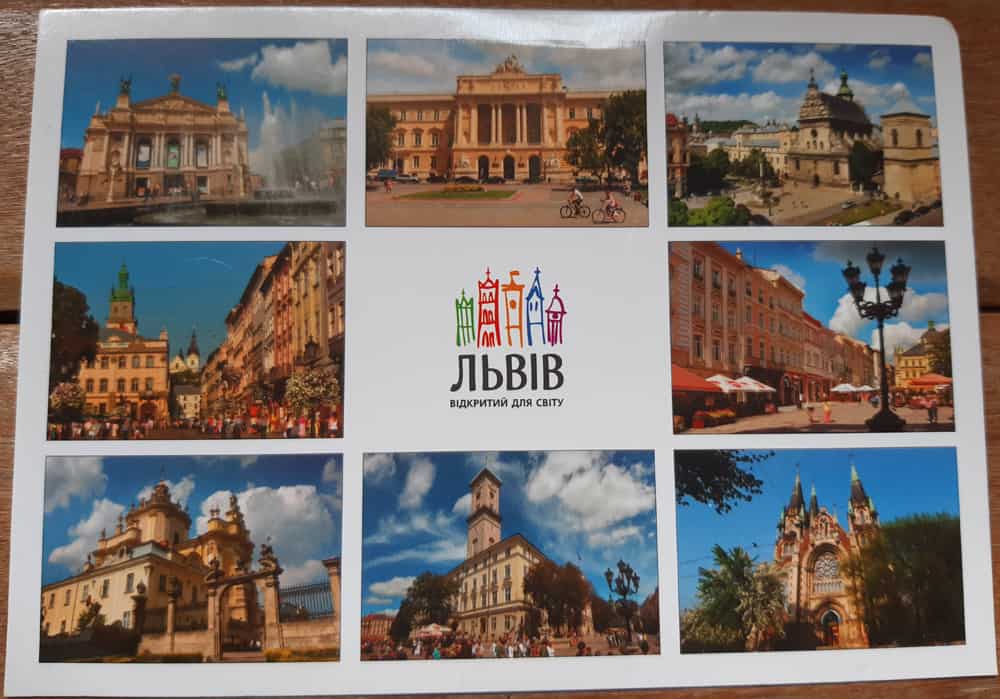 This is a much more recent postcard. Lissette and I spent a month here in 2018 and loved the city so much that we came back for 3 months in 2019. Lviv is one of our favorite cities, one of the most underrated cities in Europe in our opinion.
We haven't been in the habit of buying postcards over the last few years but Lviv is special to us and we needed a souvenir.
Giza, Egypt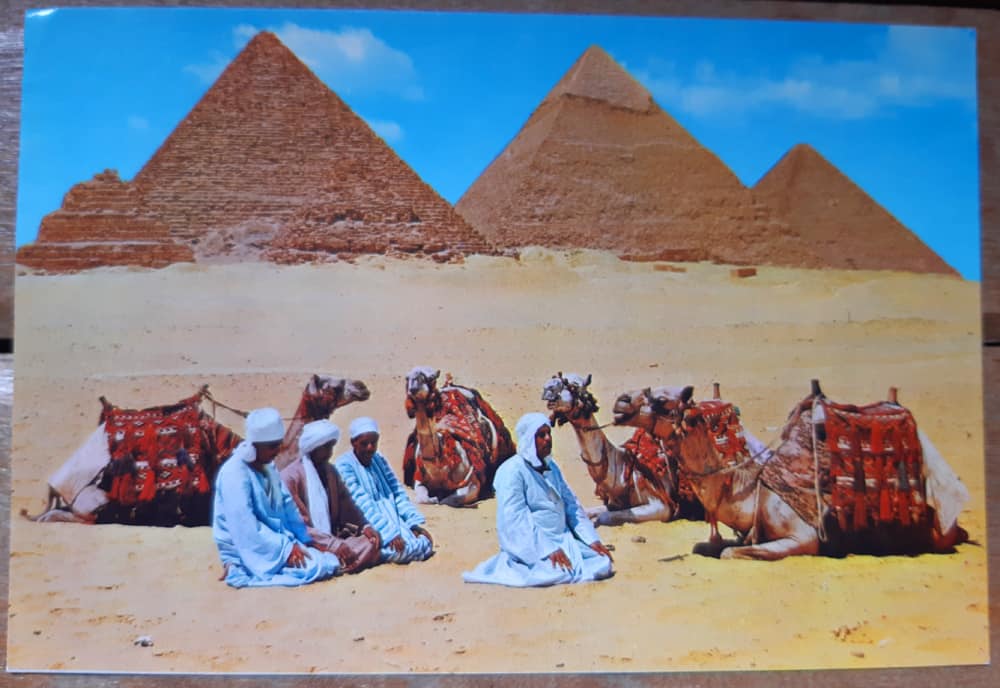 This postcard was sent to us in 1992 from a friend visiting the pyramids of Giza outside Cairo. I don't know if we'll ever go to Egypt so this postcard was worth keeping.
Ko Phi Phi, Thailand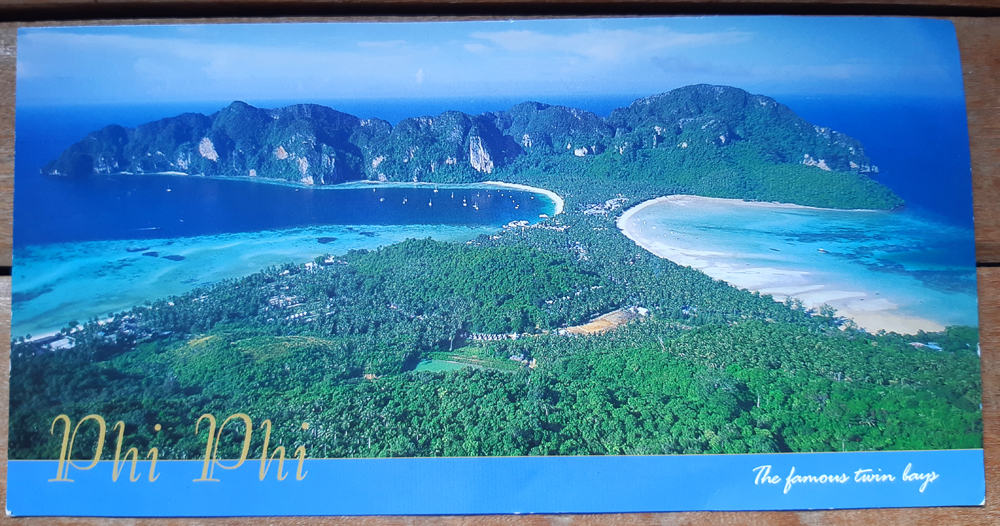 I visited Phi Phi in 2001 on my first trip to Asia. It was the most beautiful place I had ever been. I was so impressed that I was back the next year with a girlfriend.
My 3rd and last time in Phi Phi was in 2008, 4 years after the tsunami. Phi Phi was no longer the same place, it had been commercialized beyond belief and seeing it as it was broke my heart.
I'm happy I kept this postcard from my first visit. Phi Phi looks nothing like this nowadays.
More: Phi Phi – Paradise ruined.
---
---
Paris, France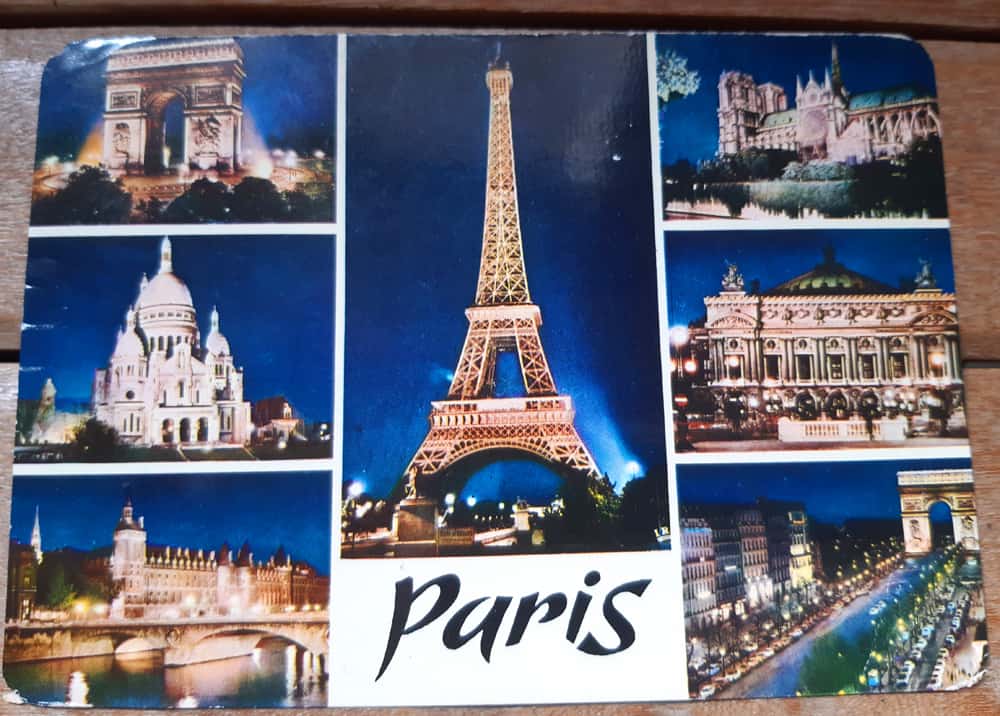 August 1985. I had spent a month in Spain with a friend and ended my vacation with a day by myself in Paris.
I was walking under the Eiffel tower when I ended up chatting with a beautiful girl. She was from Mexico but living in Paris. We spent the whole day together and she showed me the city. I've never forgotten her or the romantic day we had in Paris.
Sukhothai, Thailand
From my mom when she was travelling around Thailand (circa 2002).
Sukhothai hasn't changed much and just a few years ago Lissette and I saw the same temple (Wat Mahathat) on a month long overland trip from Chiang Mai to Singapore. Sukhothai is very impressive.
Sri Lanka
A postcard from my friend Brian who was in Sri Lanka on a work trip back in 1993. I'd like to see Sri Lanka one day.
Corfu, Greece
I bought this postcard in 2019 when Lissette and I were in Corfu. Corfu was the first stop on an overland trip (we took the ferry from Italy) that would take us through Greece, Bulgaria and onwards to Turkey. We had contemplated going to Albania for a few days (Saranda on the Albanian coast is just 30 minutes away by ferry). But we didn't do it which is a huge regret. Albania is the one Balkan country we haven't visited.
Corfu itself is very pretty and the views of the mountains of the Albanian coastline are incredible.
Siem Reap, Cambodia
In 2014 Lissette and I went to Siem Reap. We spent 4 days exploring the temples of Angkor Archaeological park. They're fabulous and I would recommend it to anyone.
10 Temples you have to see in Angkor Archaeological Park
Unfortunately the weather wasn't great and combined with the shitty camera we had at the time our photos came out lousy. So I bought this postcard.
I'd come back just to experience it all over again and to take better photos.
---
---
Dhaka, Bangladesh
A postcard from 1992 from a friend. That scene looks crazy and I wonder how much Dhaka has changed? I doubt we'll ever make it to Bangladesh so I'm happy to have this postcard.
Kotor, Montenegro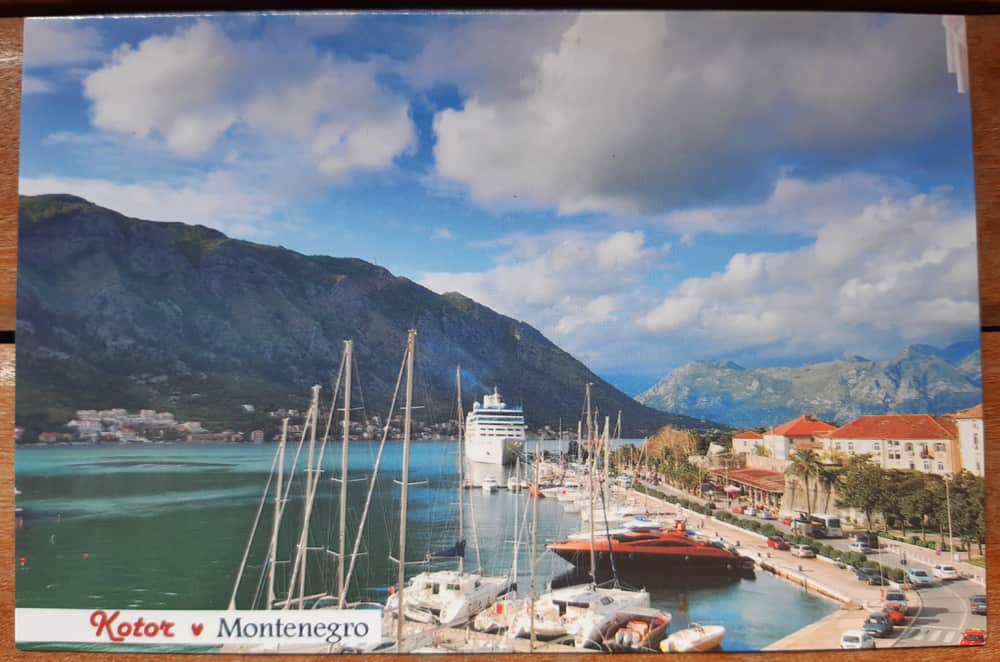 Among the most beautiful places we've seen, we first visited Kotor in 2015 on our first trip to the Balkans. That's when I bought this postcard. It was magical and we were back in early 2020 when we visited both Kotor and Budva. Thinking of Kotor makes me sad because we were there just before Covid hit Europe. It makes you realize how much the world has changed and also makes you wonder how many other beautiful places we may never have a chance to see.
Hong Kong (China)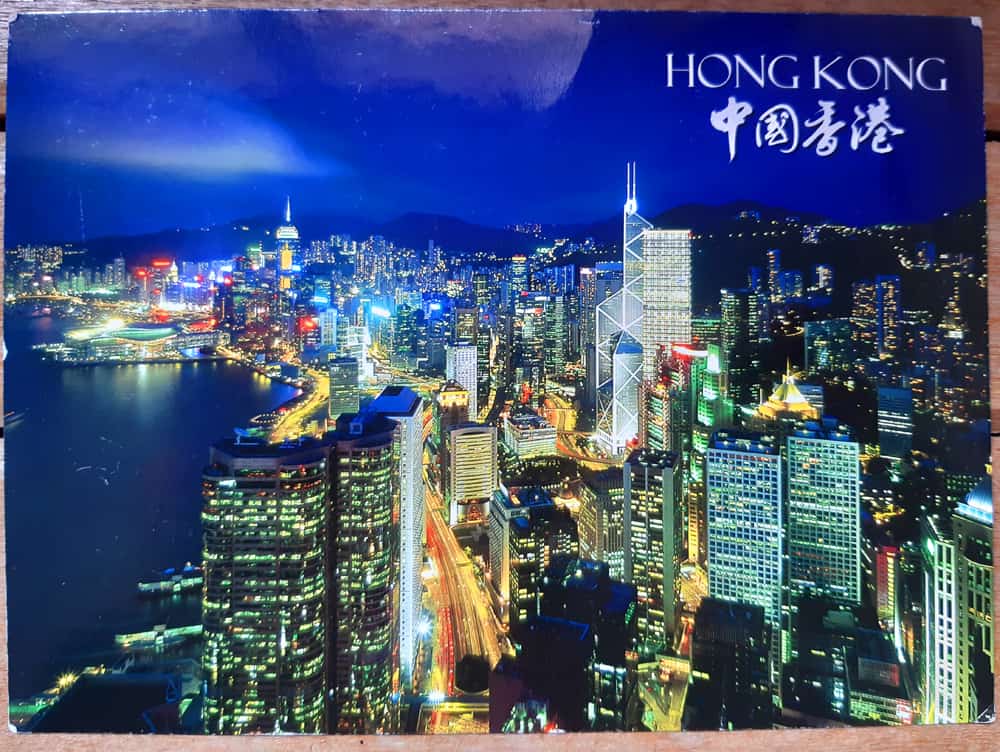 I bought this postcard in 2001. It was my first trip to Asia and Hong Kong was the first stop. I was mesmerized by the city. I spent my days hiking Victoria Peak, walking through the city parks, and taking the ferry across to Kowloon. I still think Hong Kong is one of the most beautiful cities in the world. But I wonder how much it's changed with the recent political problems…
Port Moresby, Papua New Guinea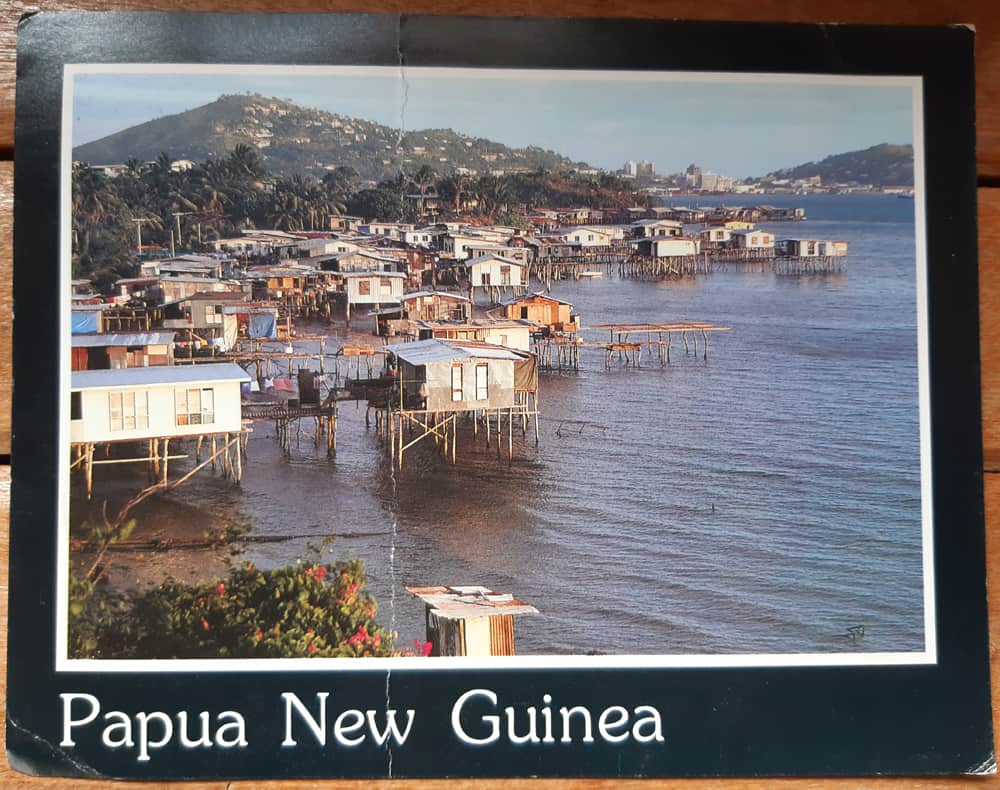 A postcard sent to me back in 1989. What are the chances I'll ever get another postcard from Papua New Guinea?
Lloret de Mar, Spain
Back in 1985 I had met up with my friend Laurent and we spent a month in Spain. I bought this postcard in Lloret de Mar. Who'd think I'd one day be living in Spain.
Related:Lloret de Mar and memories of how travel used to be
Chiang Mai, Thailand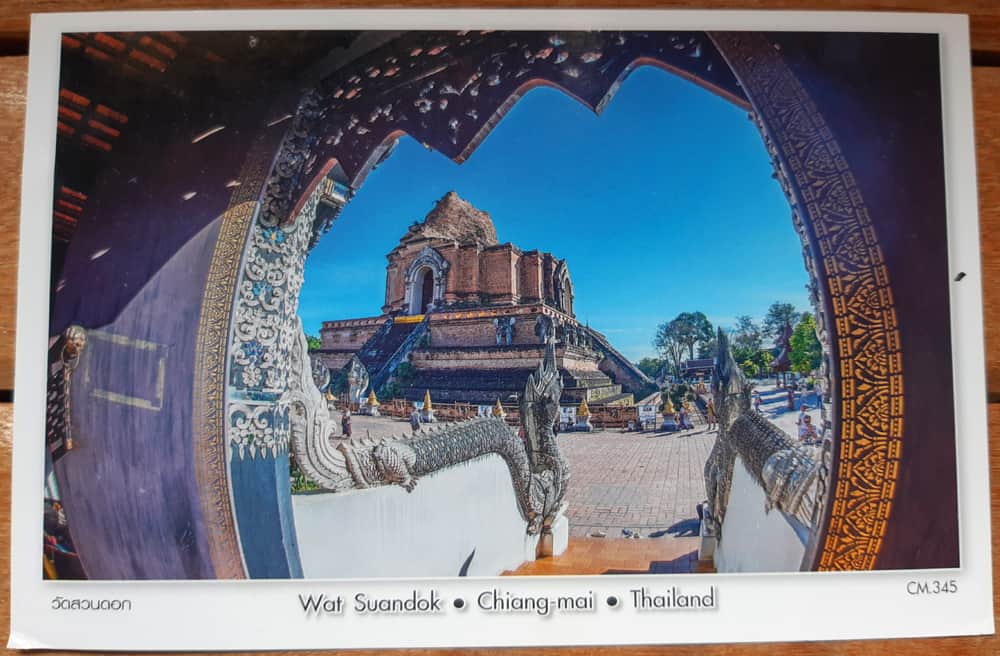 We spent a couple of months in Chiang Mai in 2018 when we were booted out of Croatia. Chiang Mai is a fun place for the digital nomad and we enjoyed our time. We visited the temples (Chiang Mai has incredible temples) but our favorite activity was doing Muay Thai training during our time there.
---
---
Lecce, Italy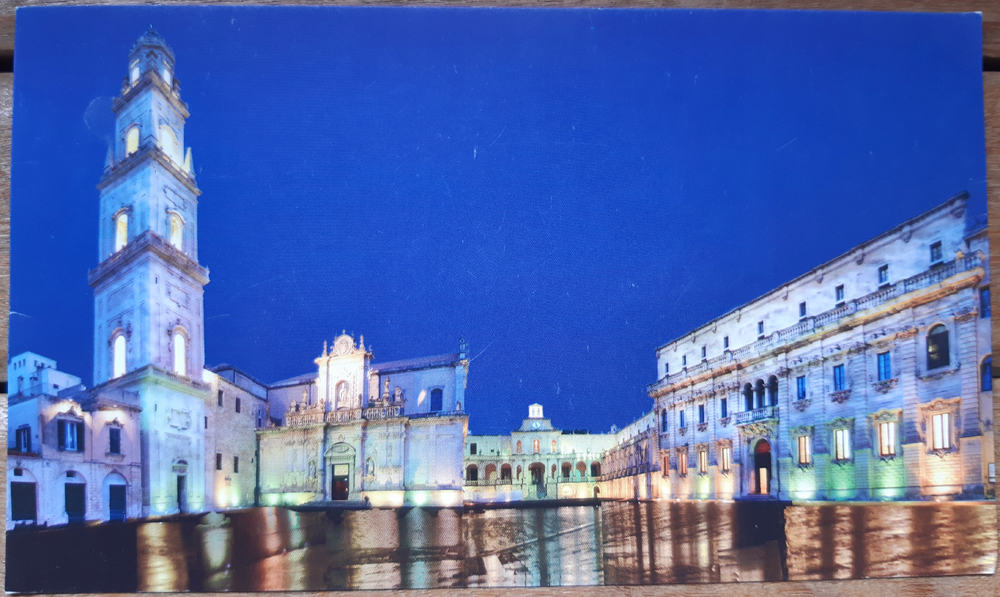 In early 2019 we spent a month based in Lecce, in Italy's Puglia region. Lecce is beautiful, the people are friendly, and we've never eaten as well. Lecce epitomizes everything Italian and we have fond memories of our stay.
I don't know why we bought such a shitty postcard but it might have been the best we could find.
Cameron Highlands, Malaysia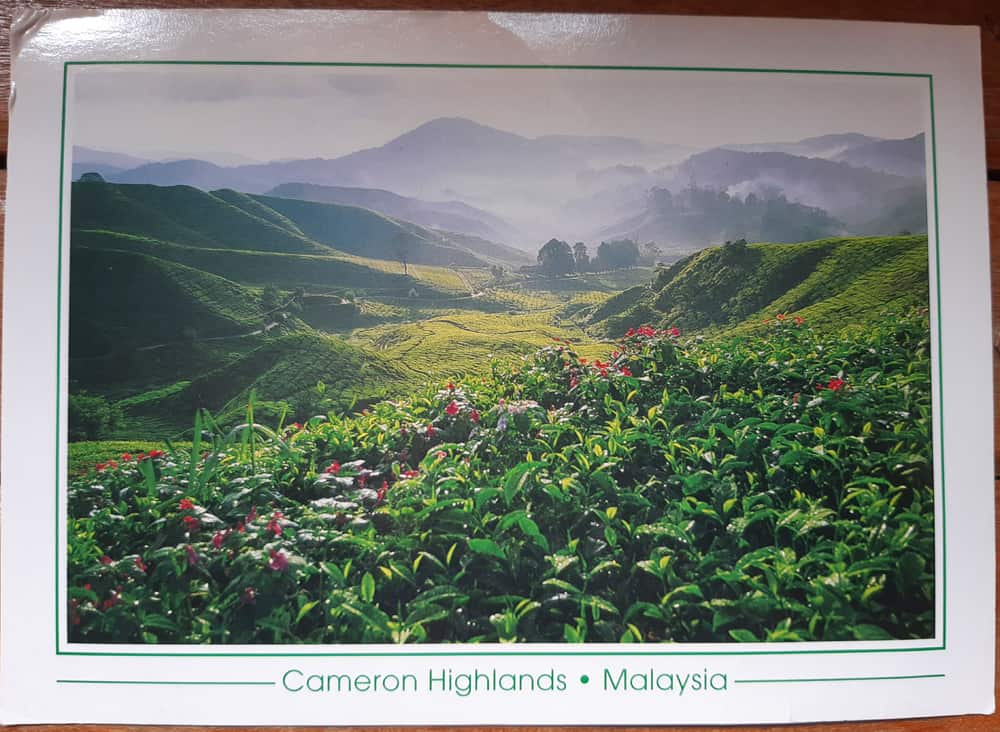 A postcard from my mom in 2004. According to her "full of strawberries, vegetables, coffee and mostly tea"
We've never been to the Cameron Highlands but we spent a few days in Ipoh, less than 100 km away. It's a beautiful region, lush and green.
Why Ipoh was our favorite place in Malaysia
Pulang Redang, Malaysia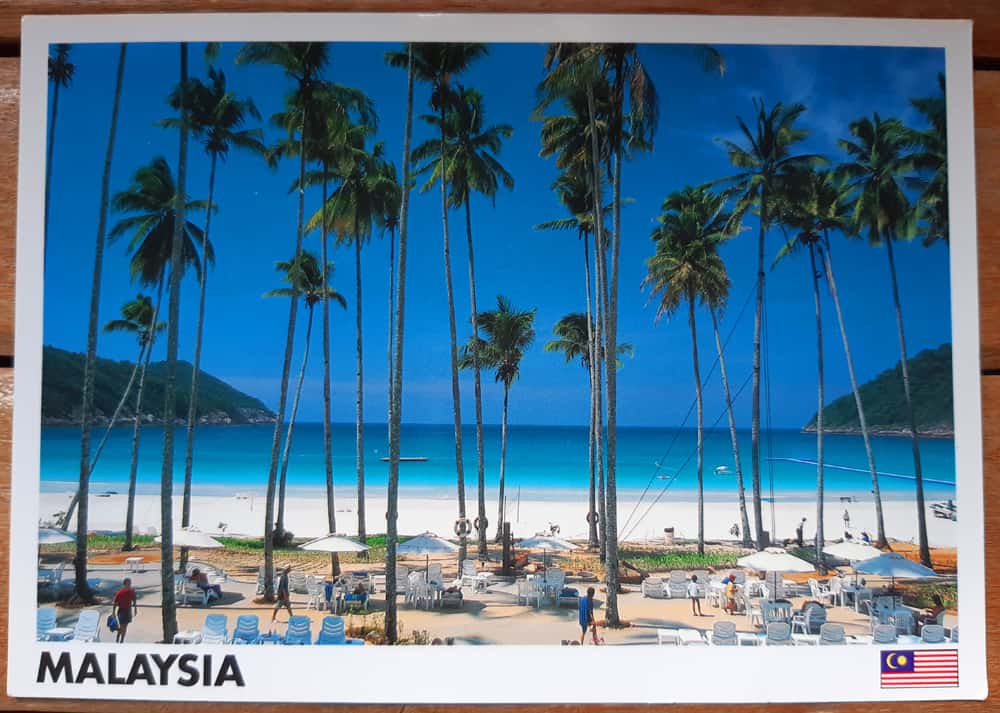 I bought this postcard in 2001 when in Penang. I don't know why I bought a postcard from Pulau Redang (Redang is on the other side of the country in the Indian Ocean). Maybe I got confused by the similar names.
Anyway, it was one of my diary postcards where I wrote about what happened to me that day in Penang. On this particular day I ate Indian food, had a gay guy offer me a blowjob, and had a Chinese tuk tuk driver propose to take me somewhere for a "massage". I remarked in my postcard that I had never expected Malaysia to be so exciting.
I wrote about my early travel adventures here.
---
Thanks for Reading!