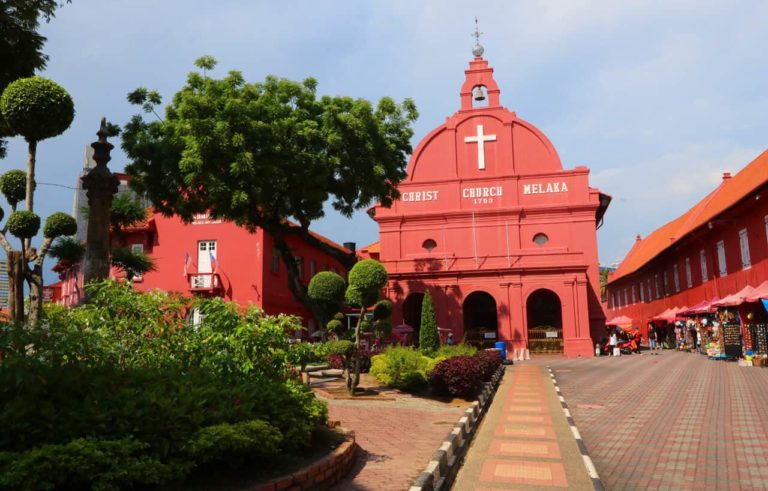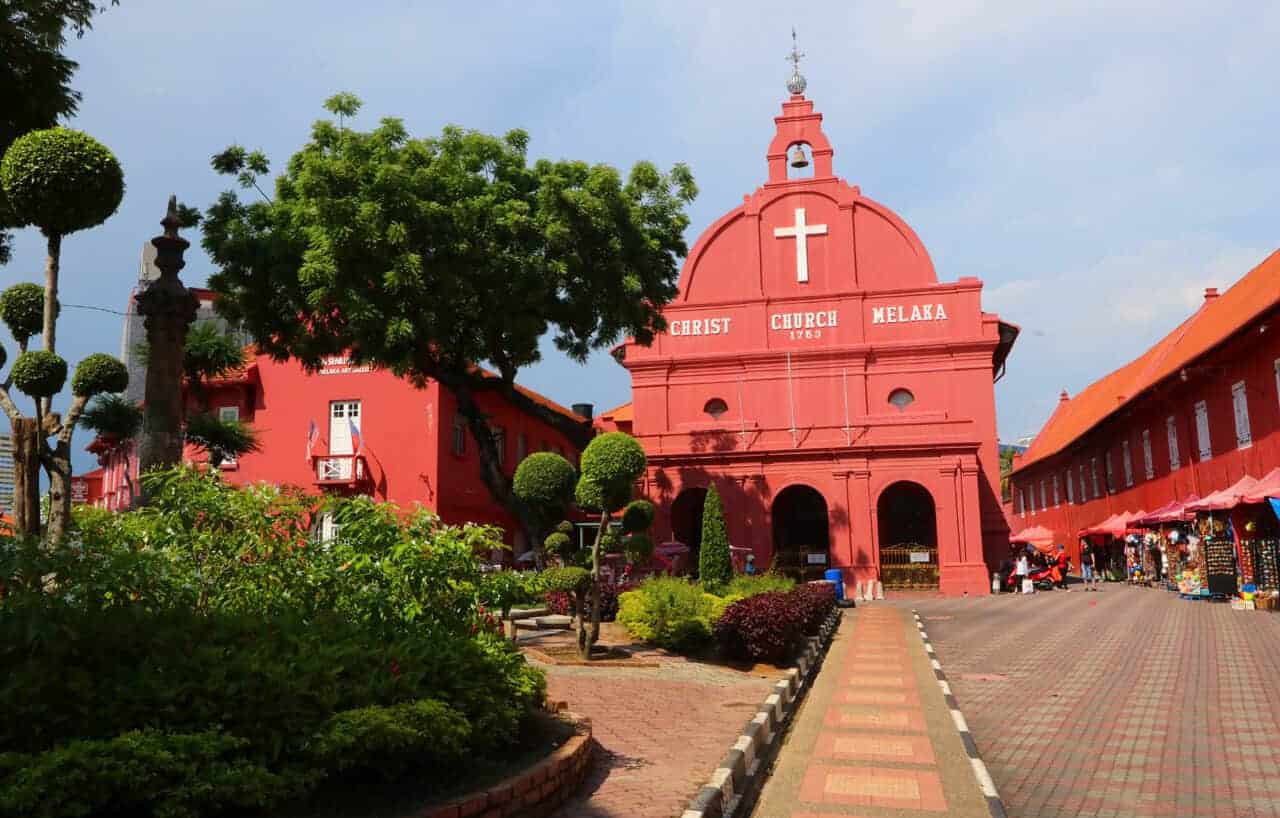 Is Malacca worth a visit?

Malacca (also spelled Melaka) is famous for that red church. You see it in all the photos. Malacca is also a UNESCO World Heritage Site owing to its well-preserved historical center, multi-cultural heritage, and history as a trading town for a succession of European powers (first the Portuguese, then the Dutch, then British).
But even UNESCO World Heritage sites can be boring.
So what is Malacca really like and is it worth a visit? It was a question I had on my mind before visiting and nothing I read really convinced me one way or another if Malacca was really worth a visit.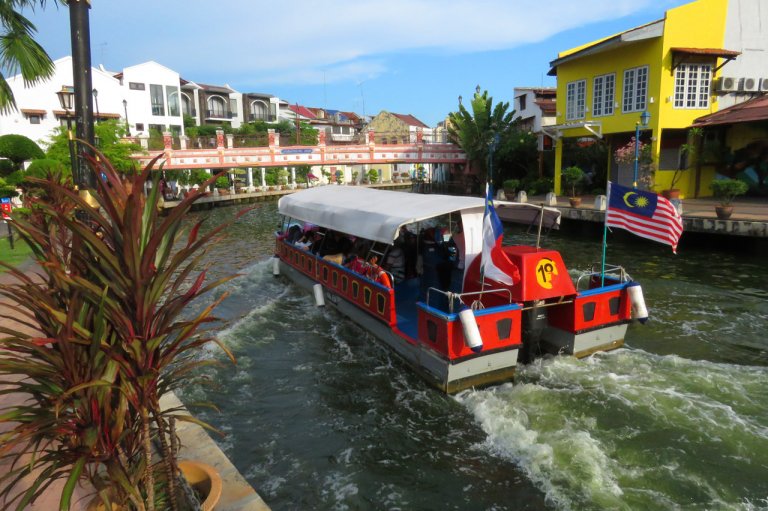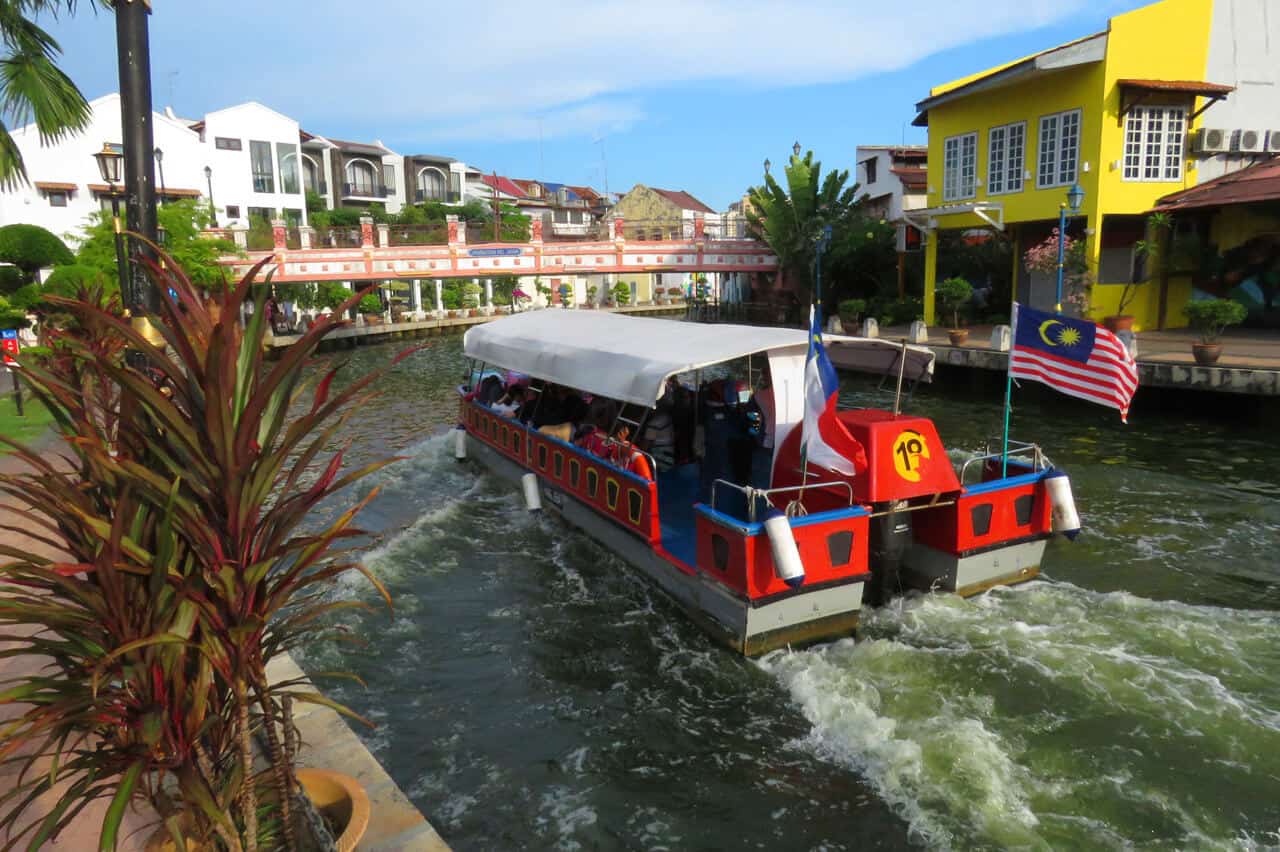 ---
---
We spent 3 full days in Malacca and enjoyed it. But not for the obvious reasons. Although the colonial highlights (the Dutch-built Christ Church and the Portuguese-built St. Paul's Church and A'Famosa fort) are worth a visit, combined they'll take about 2 hours to see. And while they're "worth a visit" if in Malacca I would never recommend that you come to Malacca for the sole purpose of visiting those sights. They're interesting but they won't blow your socks off.
Below: Christ Church. Built by the Dutch after their conquest over the Portuguese. Completed in 1753. Note the colourful "Pokeman" and "Hello Kitty" Rickshaws parked out front.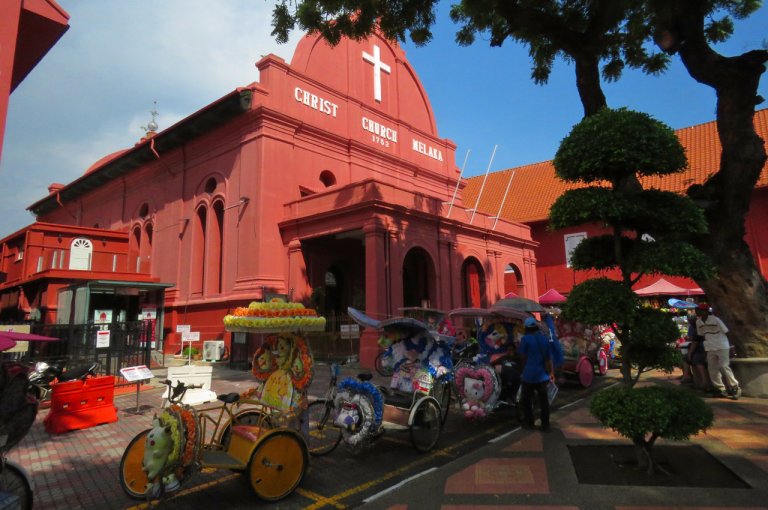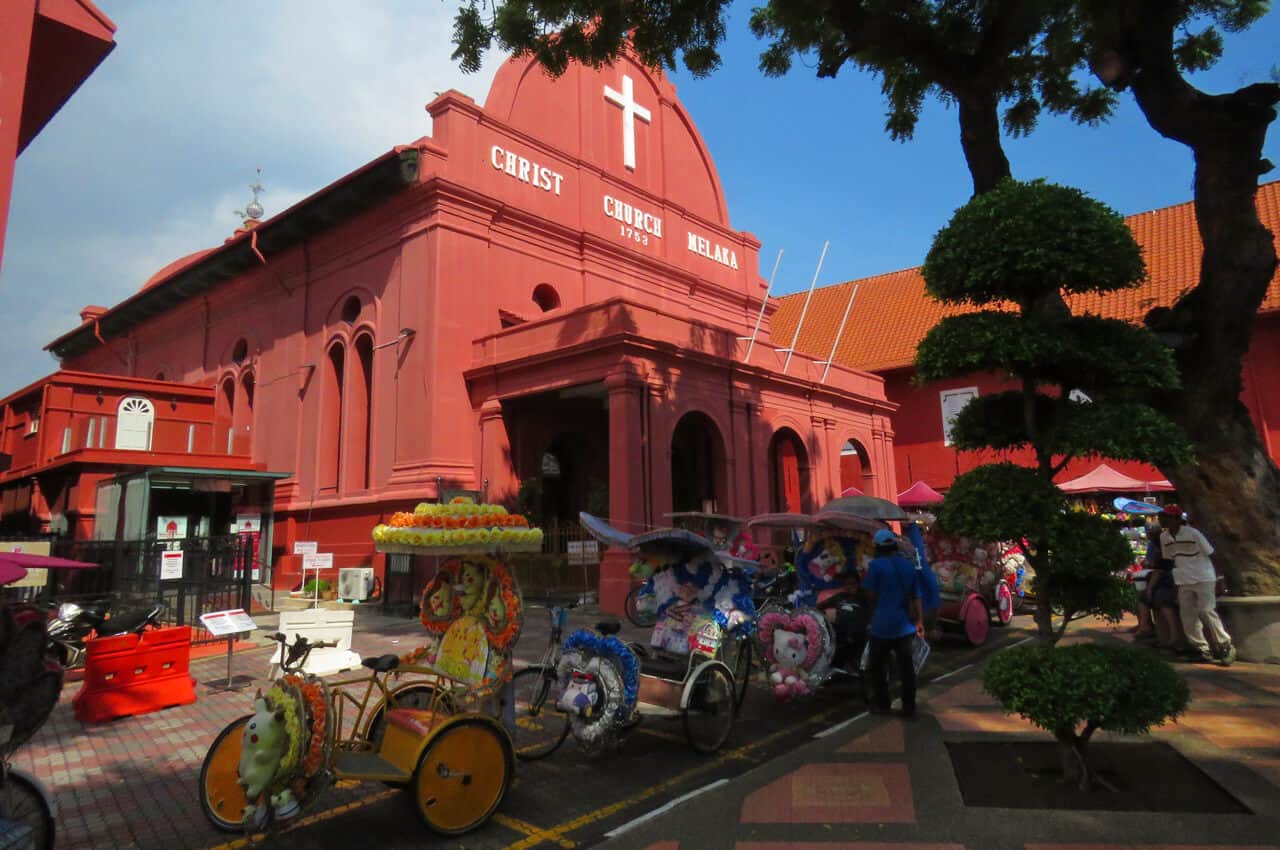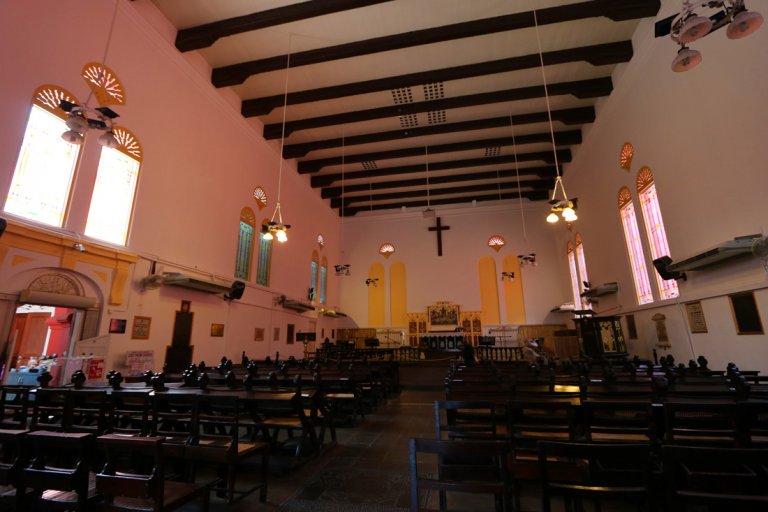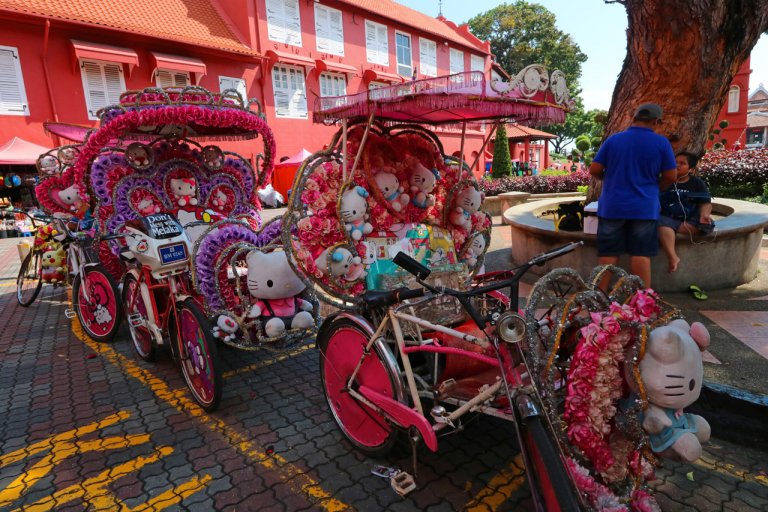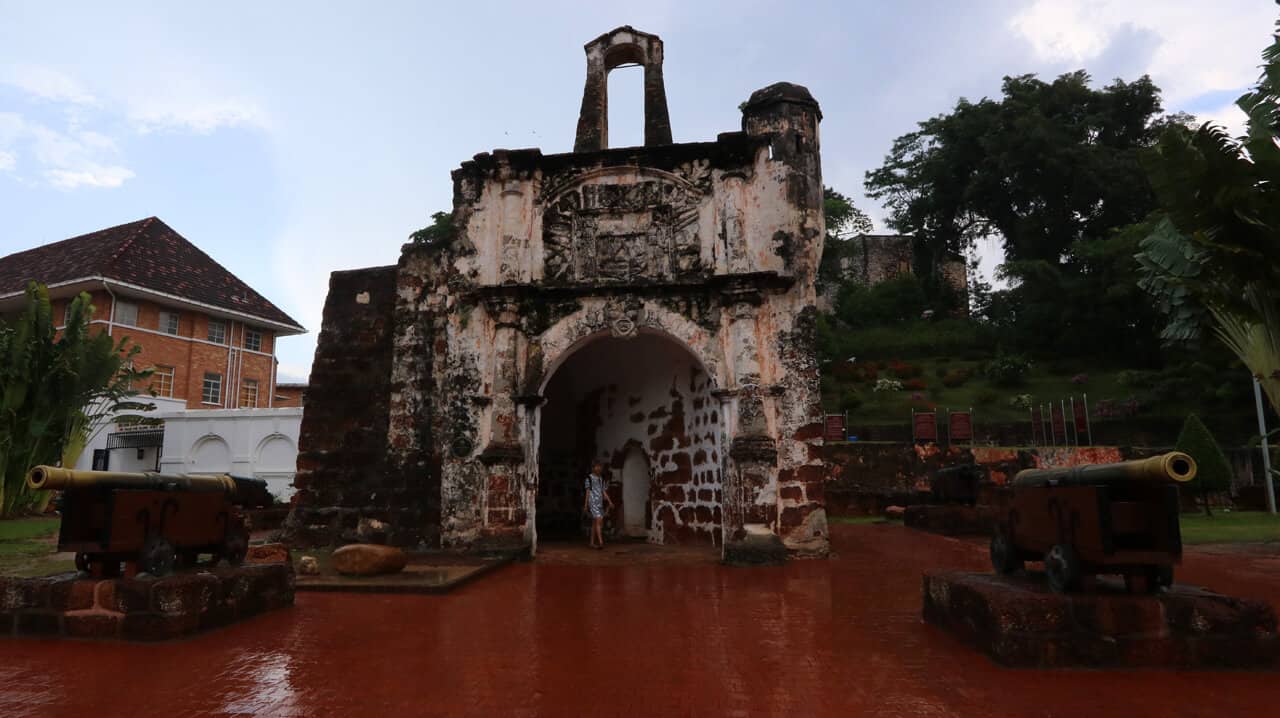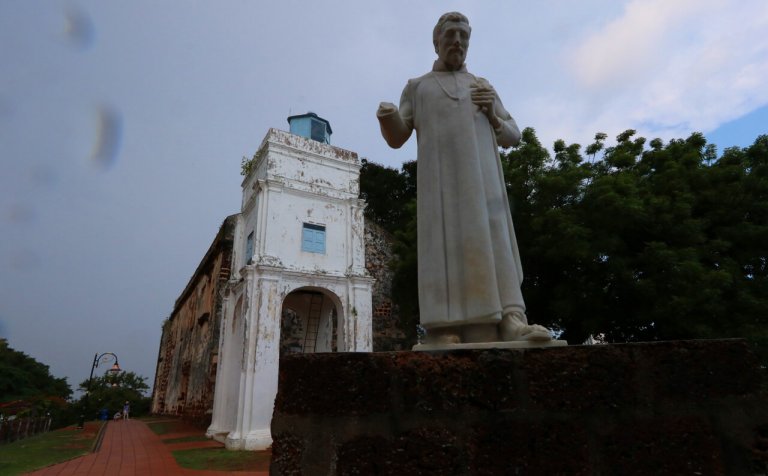 ---
---
More than any tourist highlight, Malacca's charm is it's prettiness, low-key-vibe, and walkability. It's a pleasant kind of place you can wander around for a few days. It's why many people flock to Malacca for a weekend, including a lot of Singaporeans (despite Malacca being a 3 hour drive from Singapore).
Our favorite activities were walking along the river, seeing the street art (which they seem to have in all the popular Malaysian tourist towns), visiting a few of the Chinese temples and Mosques in the old town, and eating/drinking at the many restaurants and bars. Malacca also has a weekend night market that is worth seeing.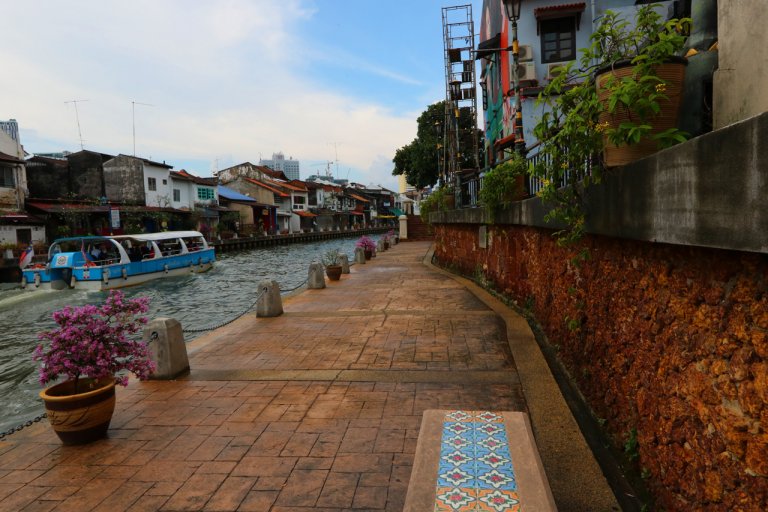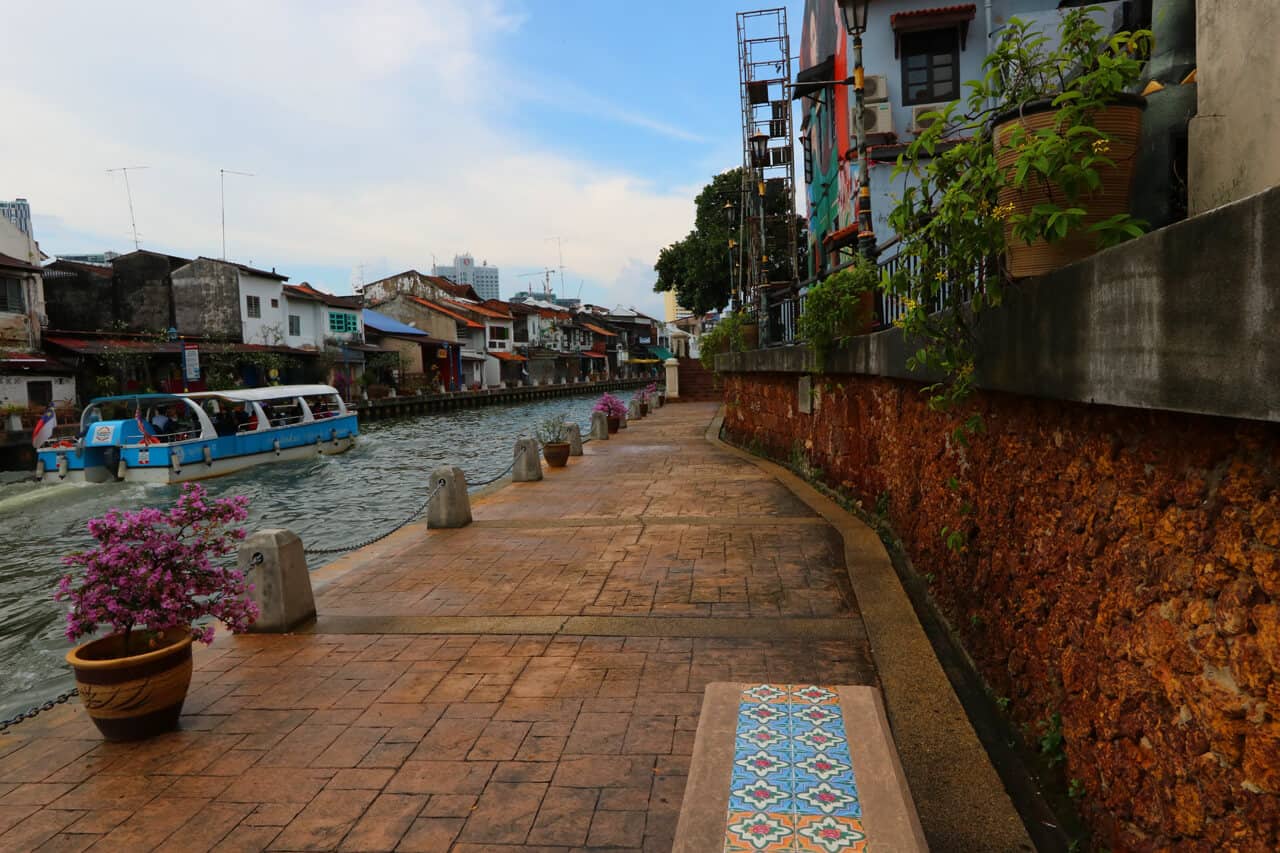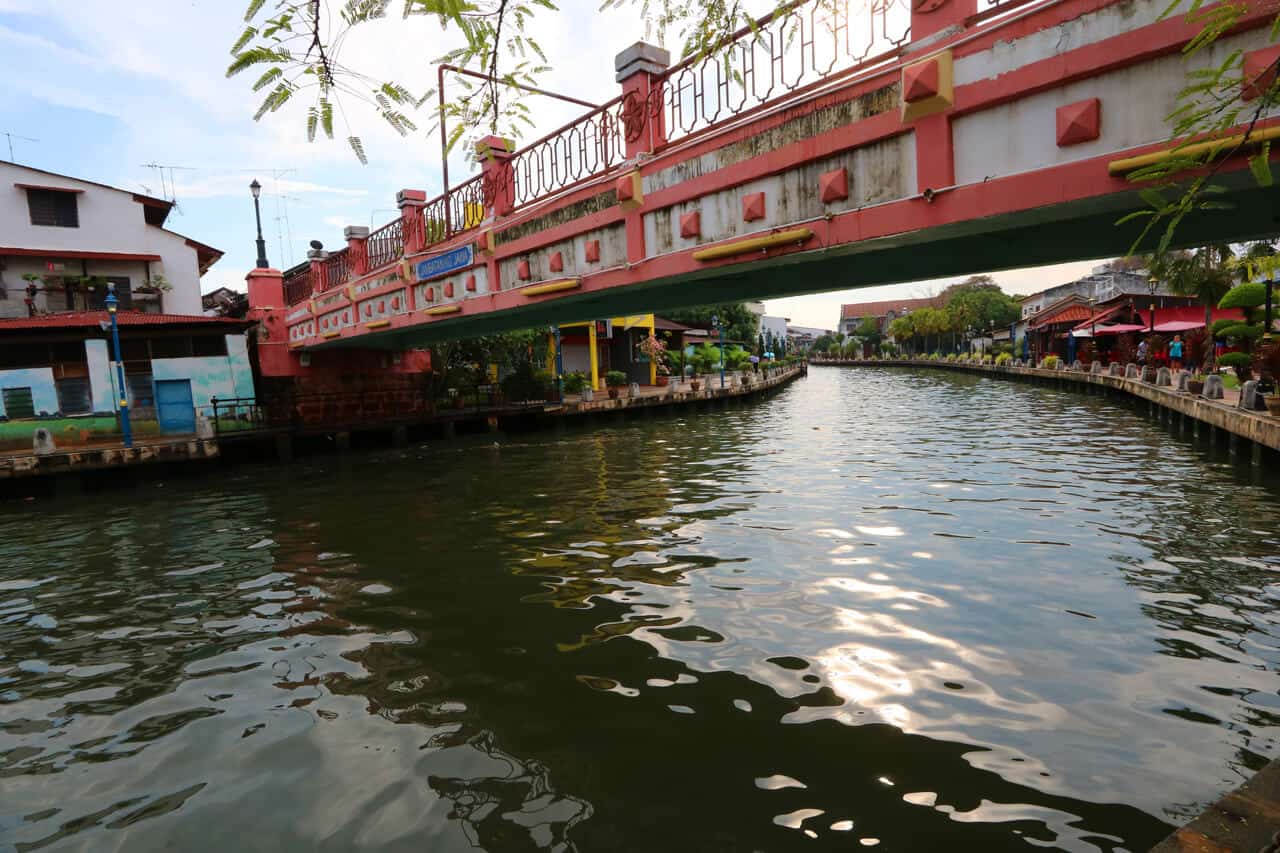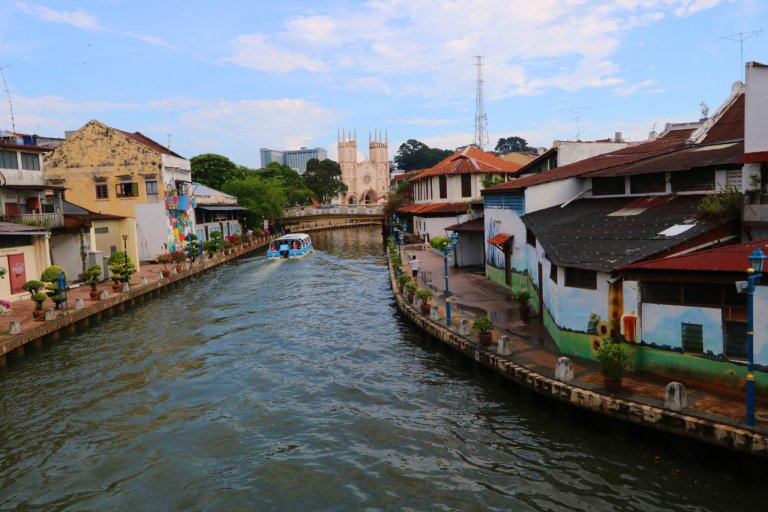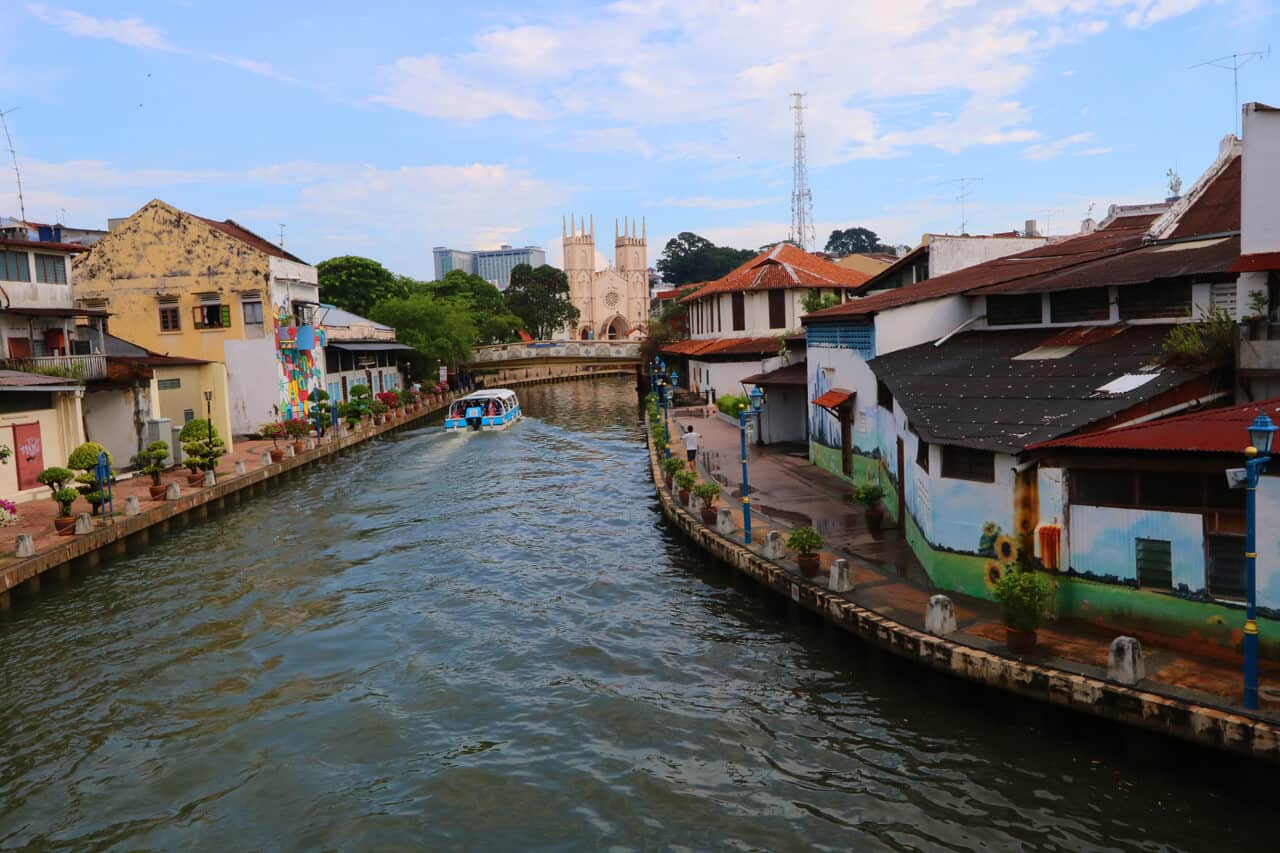 ---
---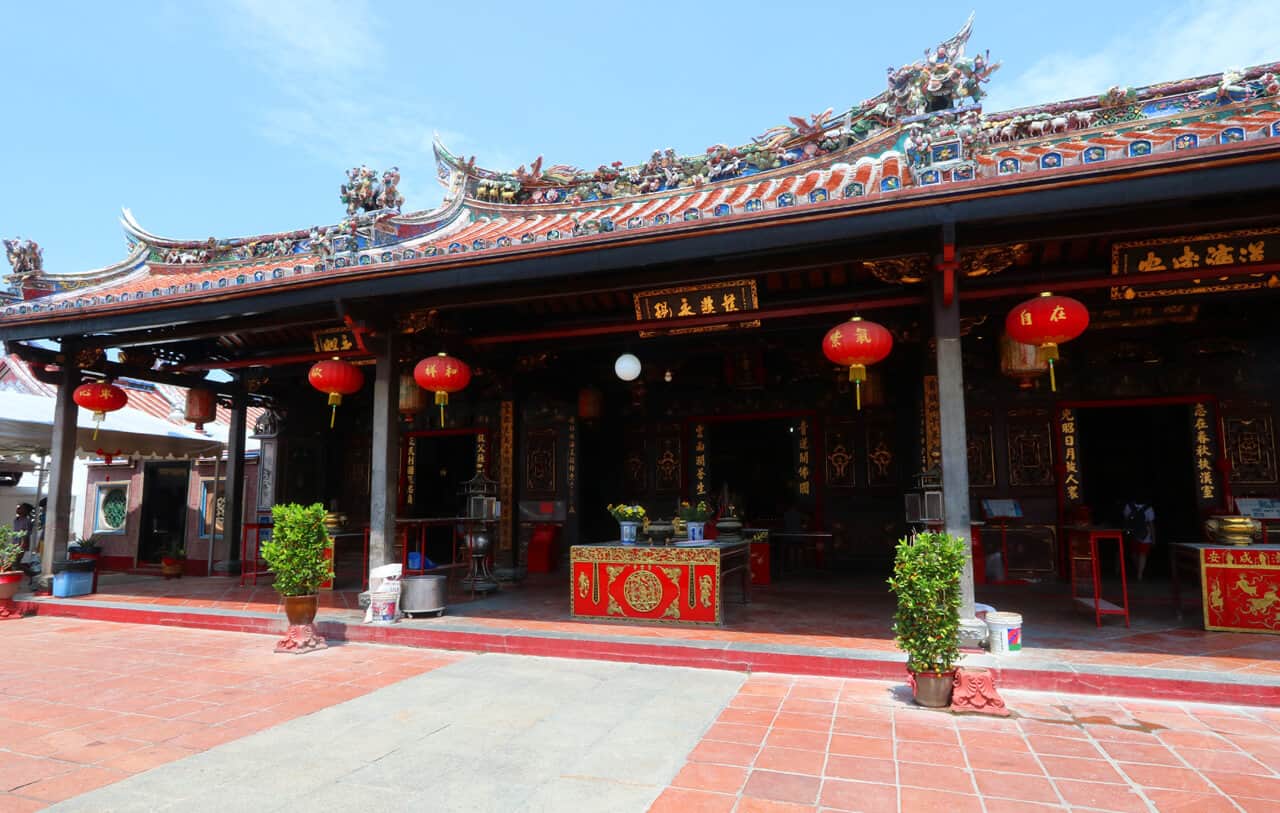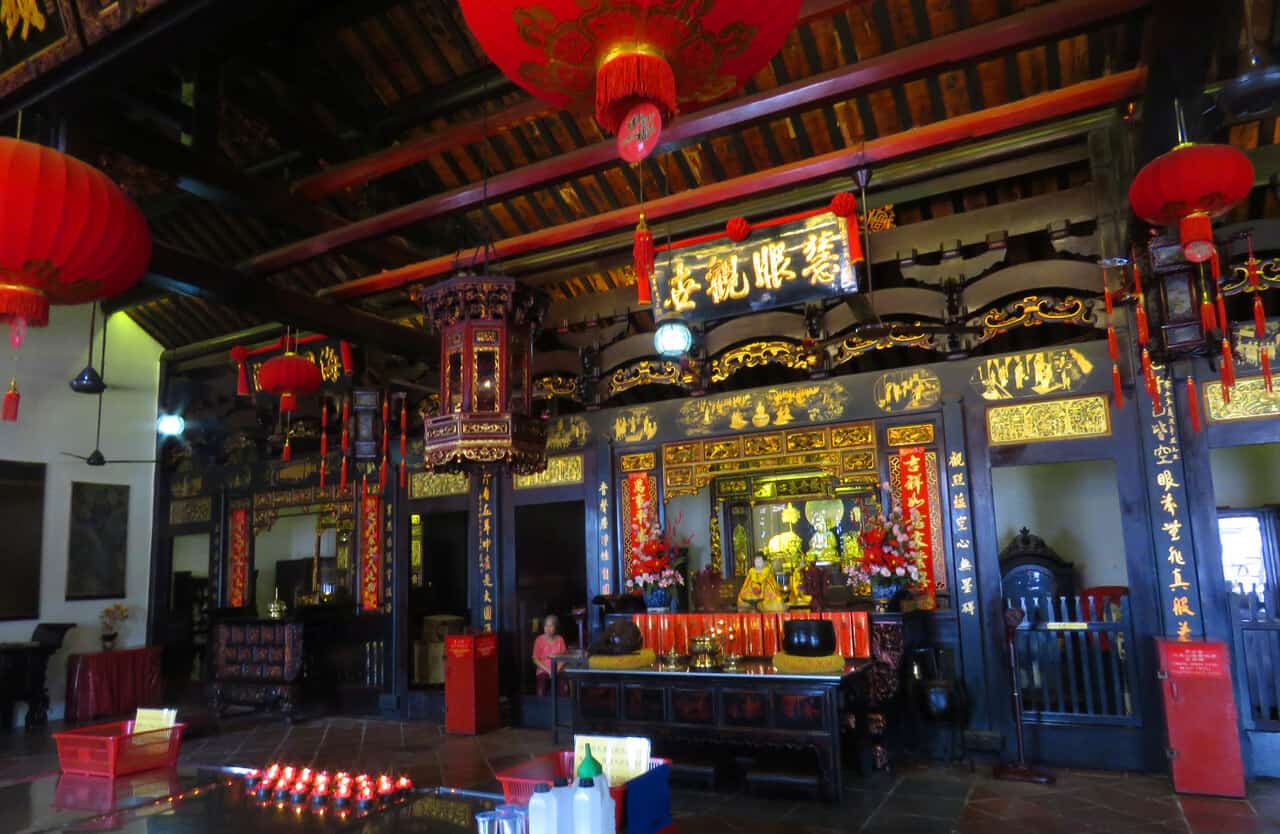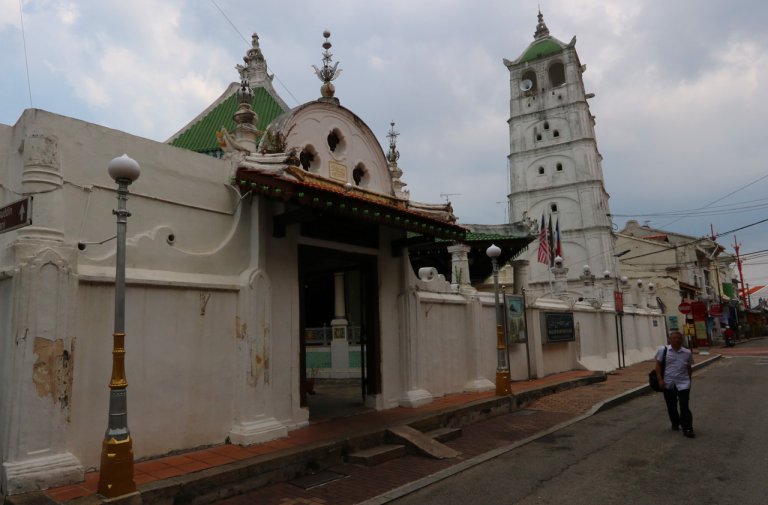 ---
---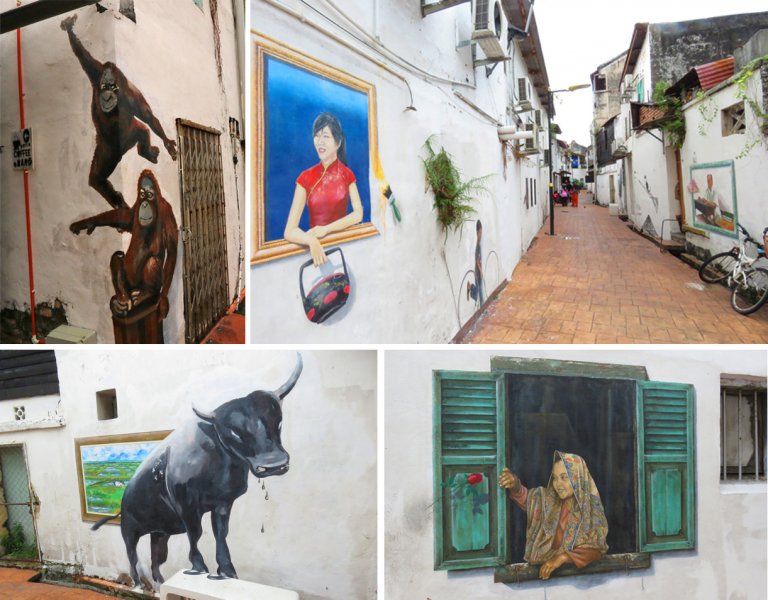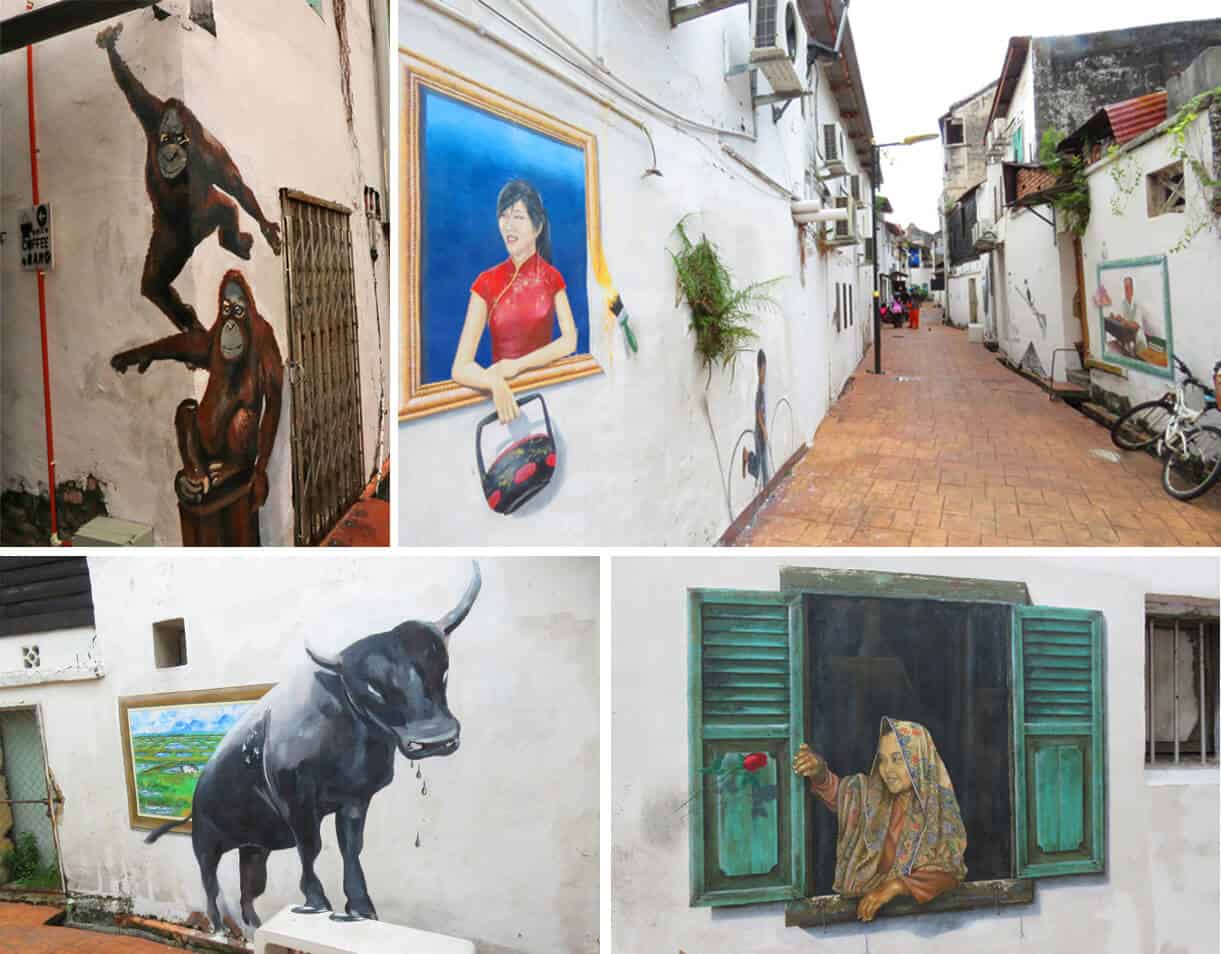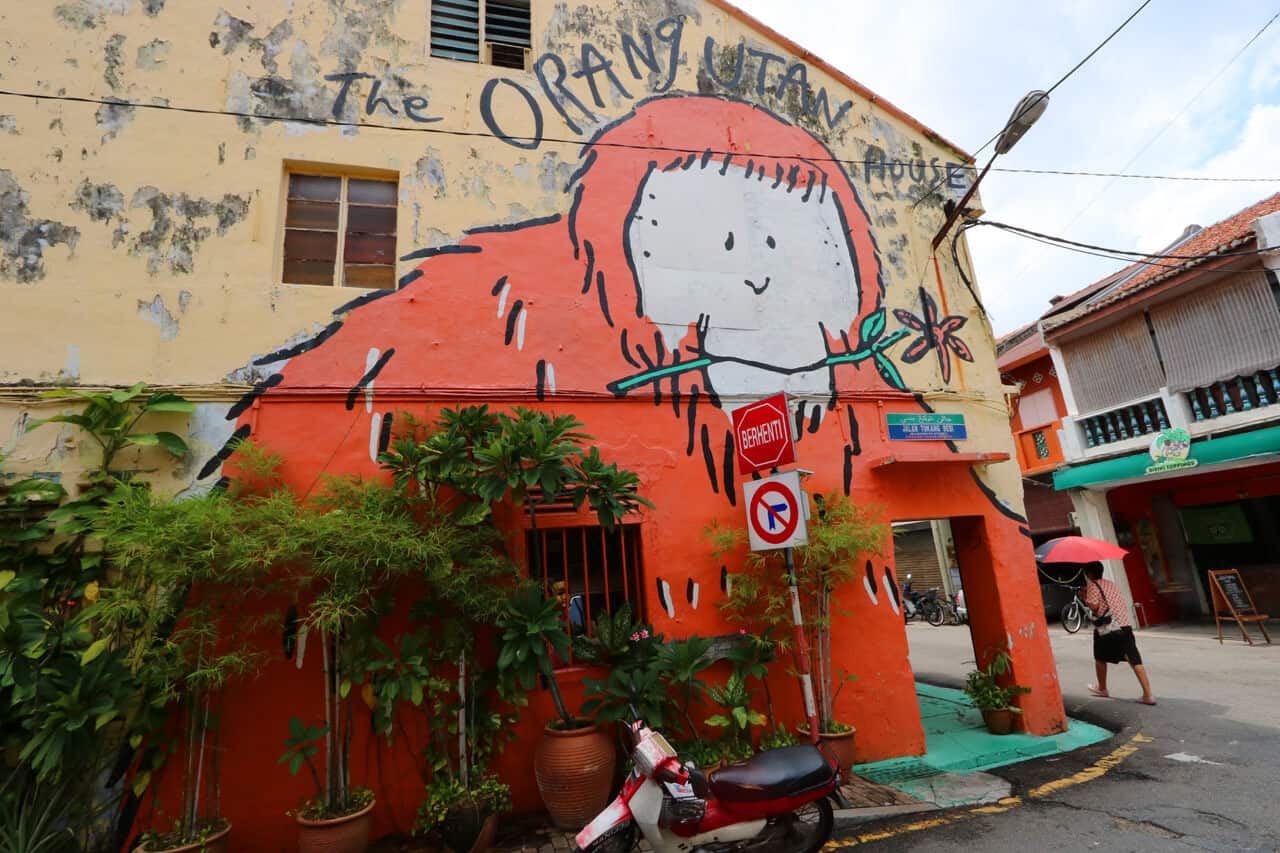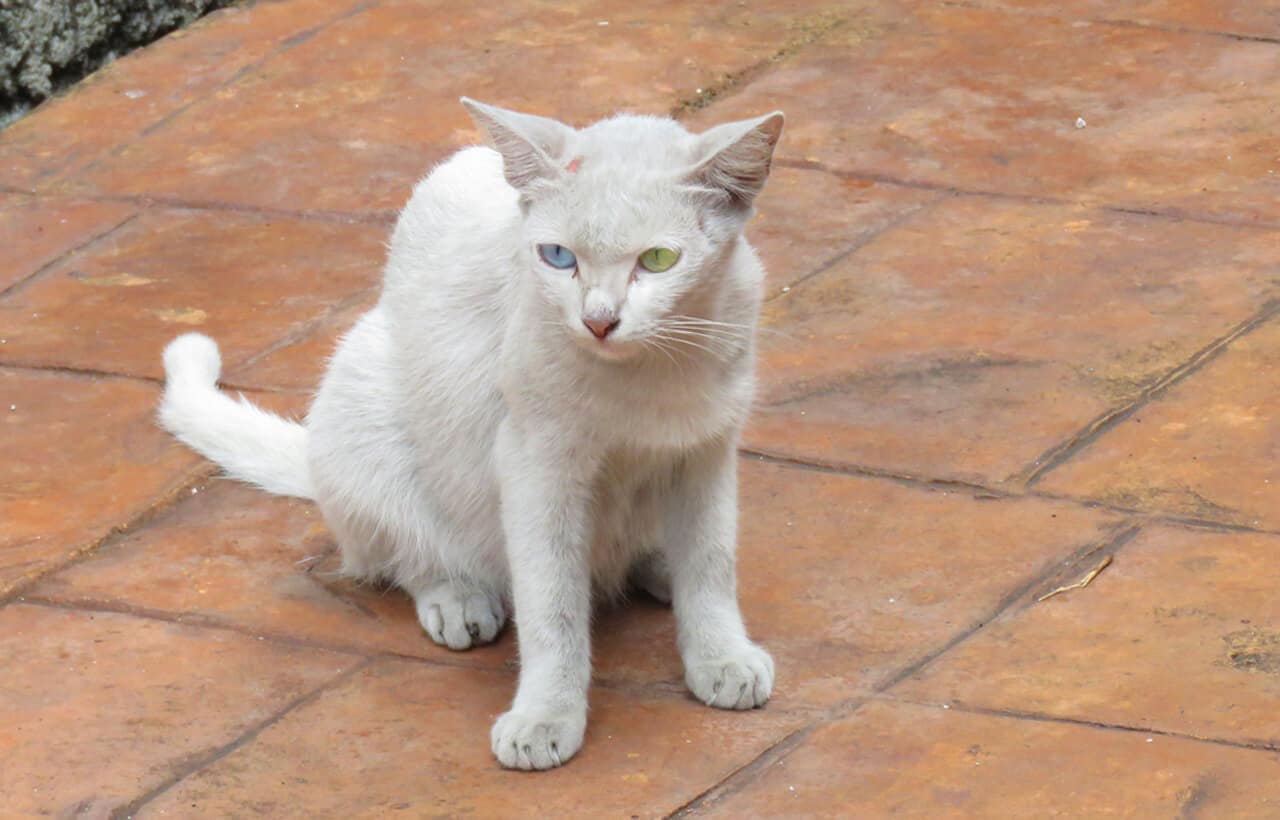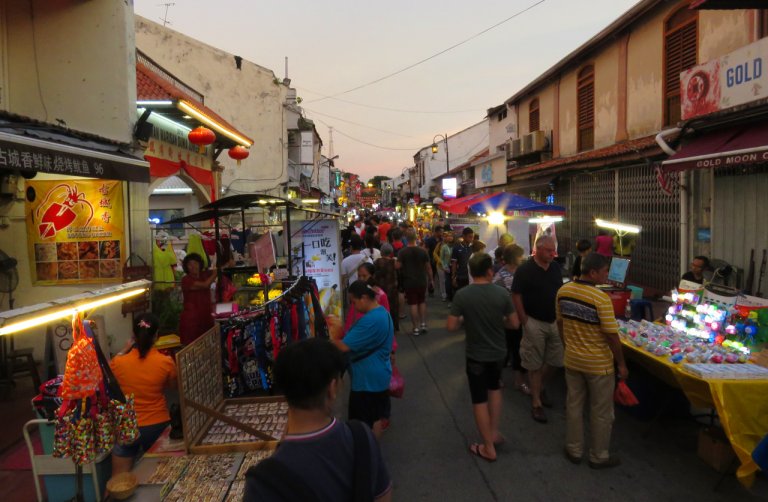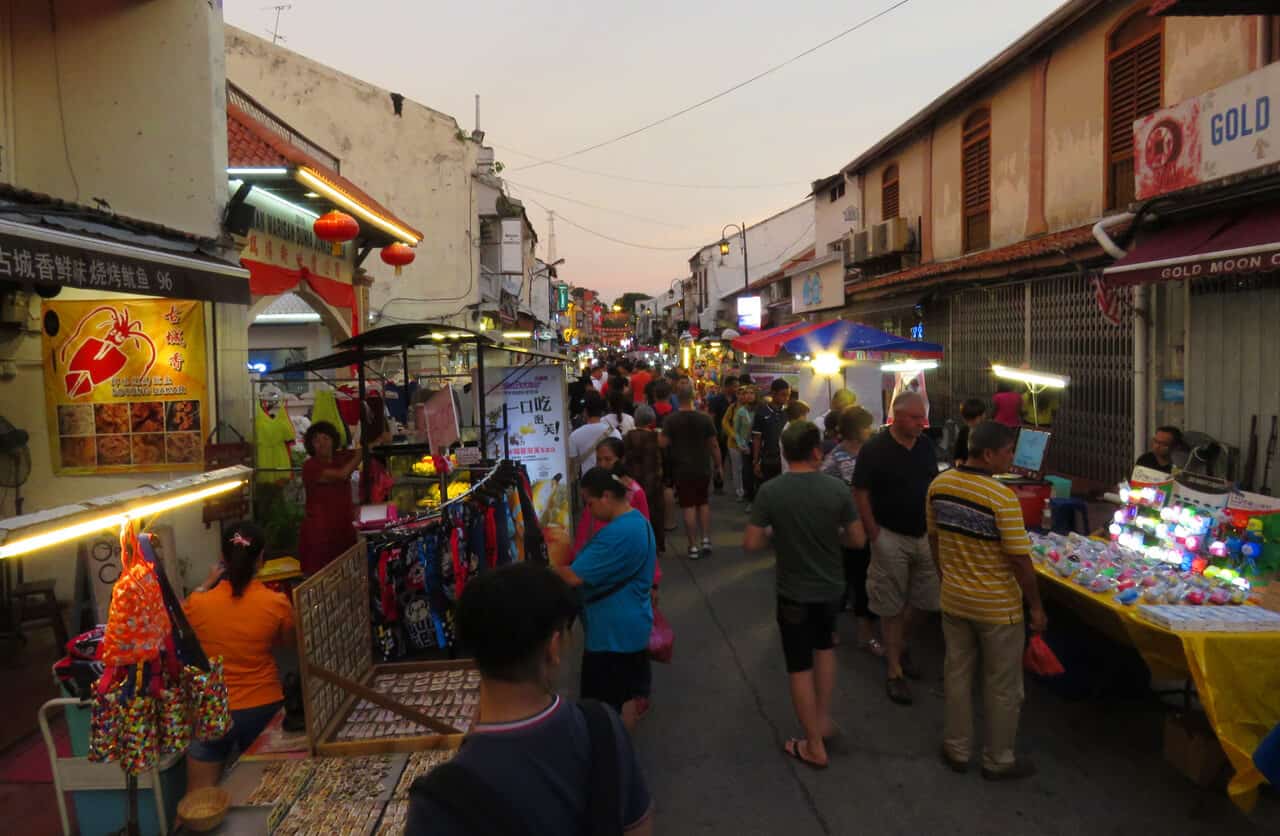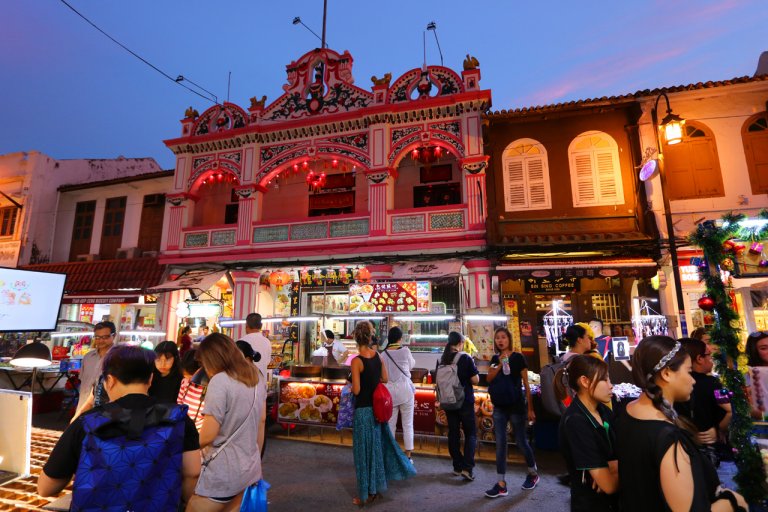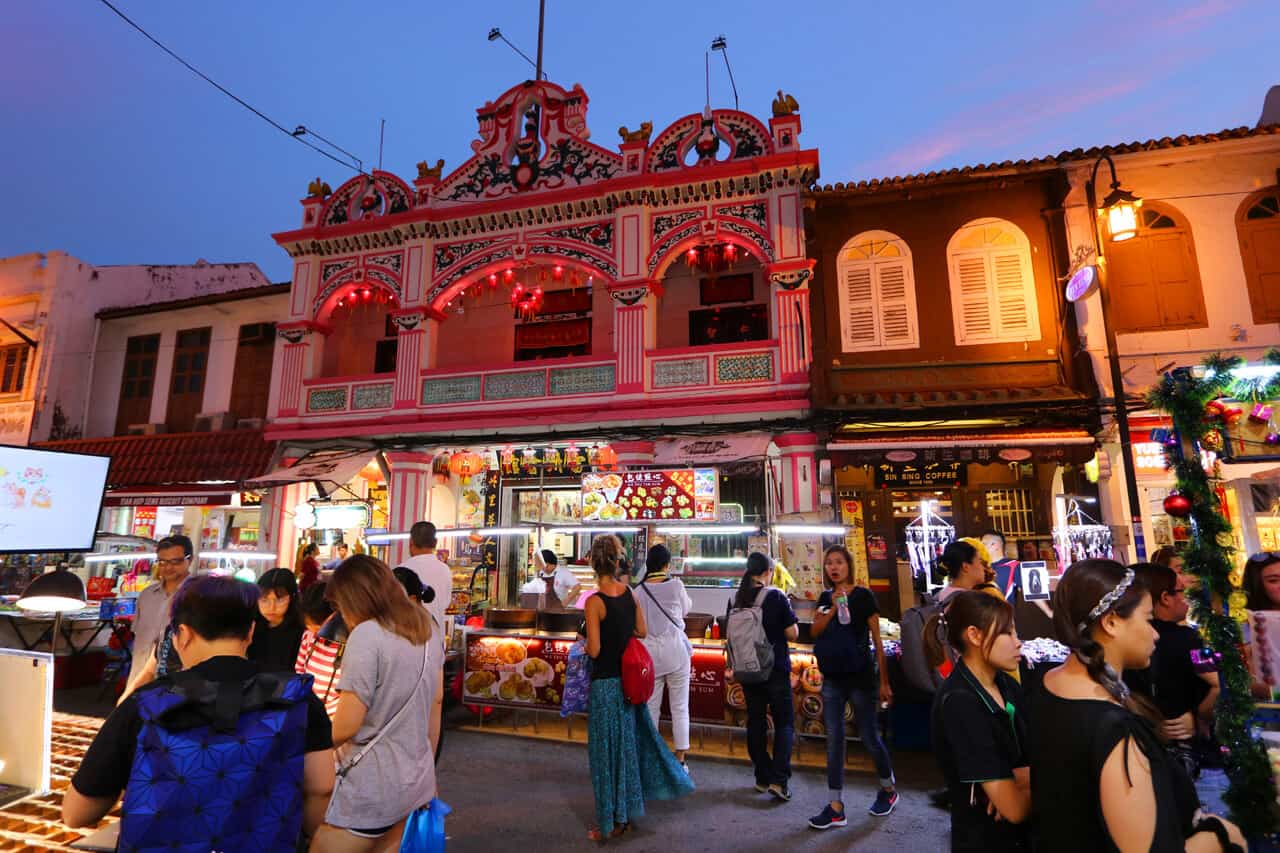 ---
---
3 days was more than enough. By the 3rd day we were getting bored. But we enjoyed Malacca and were glad we stopped here. In our case it was our final destination in Malaysia and a convenient jumping off point to get to Singapore (see practical information below)

Practical Information
– Accommodation. We stayed at The Blanc Boutique Hotel which is absolutely fabulous and perfectly located. It was Lissette's birthday so I had decided to splurge. Agness at reception is incredible. On the day of Lissette's birthday, we came back to the room and it was decorated with balloons and flowers. Sweetest birthday she's had in a long time.
– Getting to Malacca. We took the train from Ipoh to Pulau Sebang/Tampin (Malaysian trains are great!). Pulau Sebang/Tampin is a small station. You can take a taxi or call Grab from there, it will take about 35 minutes to get to your hotel in Malacca.

– To (and from) Singapore. We took the bus (Luxury Coach Services) to Singapore. You meet up at a designated hotel in Malacca and they'll take you to the border, wait for you, then drop you off in downtown Singapore. Excellent service. The trip took us 5 hrs. You can also find a lot of day tour options to Malacca from Singapore.
– Day Trip from Kuala Lumpur. Want to save the hassle? Take a Private Day Tour to Malacca from Kuala Lumpur.
– Eating. We didn't have much luck with our restaurant choices while in Malacca. The one exception was breakfast (and great coffee) at Ola Lavanderia Cafe.
---
---
Ps. If you find our blog helpful, please consider using our links to book your flights, hotels, tours, and car rentals. Have a look at our Travel Resources page.